T
he Alienware Area51 Threadripper is a powerful gaming PC designed to provide gamers with immersive experiences and enhanced performance. With its 3rd generation AMD Ryzen Threadripper processor, the Area51 pushes cutting-edge technology beyond traditional boundaries. This review will assess the overall design and features of this innovative system as well as evaluate its performance in various areas such as graphics processing, memory capacity, speed optimization, cooling solutions, and more.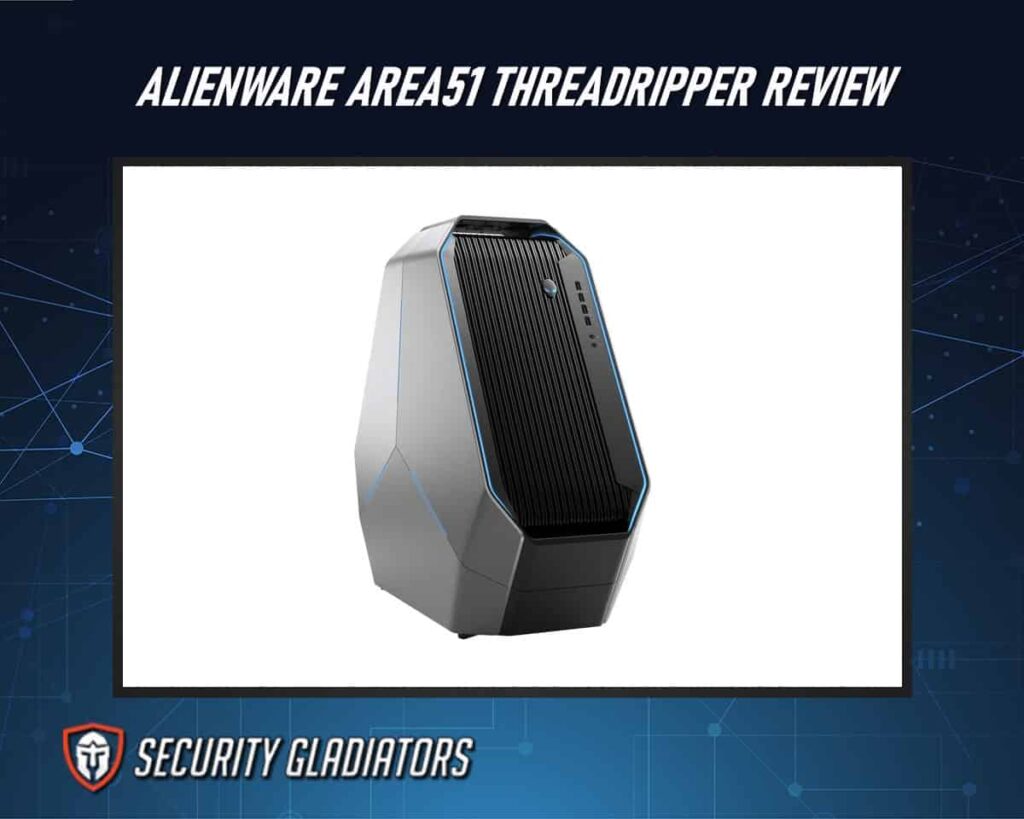 This comprehensive review seeks to uncover the true capabilities of the Alienware Area51 Threadripper and determine whether it lives up to the hype surrounding it from both users and critics alike. It will be assessed through benchmark testing carried out by experts in order to reveal any strengths or weaknesses in hardware components that may affect user experience. Additionally, anecdotal evidence provided by real users who have purchased and tested the product themselves will be used to supplement our findings.
Alienware Area51 Threadripper Overview
The Alienware Area 51 Threadripper Edition is a high-end gaming PC designed to take full advantage of AMD's Ryzen Threadripper processor. With this new level of performance, the latest games can be played without any lag or stuttering. This review will analyze the features and specifications of the Alienware Area 51 Threadripper Edition in order to determine whether it is worth its price tag.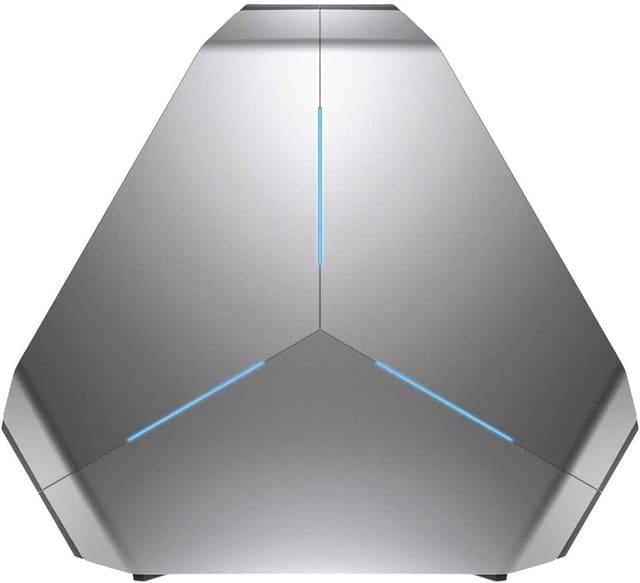 Overall, the Alienware Area 51 Threadripper Edition offers impressive performance capabilities at an attractive price point. It is perfect for gamers looking for powerful hardware combined with cutting-edge technology like virtual reality support and immersive audio experience provided by Dolby Atmos sound system. As such, if you're after nothing but a top-of-the-line gaming experience, this edition from Alienware should definitely be considered when making your purchase decision.
---
Design And Features
The Alienware Area51 Threadripper features an epic design with a ufo chic chassis. Its aesthetic is suitable for any gaming setup and even looks good enough to be displayed in a living room or office space. The machine also has ground clearance, allowing for improved airflow and cooling of its components. Unsurprisingly, the company chose AMD's blistering Ryzen Threadripper processor for this model, as it offers excellent performance at a reasonable price point. This makes the laptop great value for money when compared to competitors in the same category. With up to 64 cores and 128 threads available, this powerful processor can handle intensive tasks such as video editing, rendering, streaming and gaming with ease. In addition to its spectacular design, the laptop comes equipped with other premium features such as four PCIe NVMe SSD slots and dual graphics cards, making it ideal for heavy duty gamers who want maximum performance from their system.
---
Performance Specifications
The Alienware Area 51 Threadripper is equipped with impressive hardware to provide top-notch performance. It features a powerful AMD Ryzen™ Threadripper™ 2990WX processor that has 32 cores and 64 threads, allowing for superior multitasking capabilities. Additionally, the system offers up to quad-channel memory support of 128GB DDR4 RAM at speeds of 2,666MHz or higher. This allows users to take full advantage of the system's processing power while providing them with an optimal gaming experience.
The system also includes an Intel X299 chipset which provides advanced overclocking options and customizable power settings so users can get the most out of their rig. Furthermore, it comes preinstalled with Windows 10 Pro which includes a special "Game Mode" feature that optimizes your PC for peak gaming performance by disabling resource-hogging background processes like updates and antivirus scans as well as reducing battery drain on laptops. In addition, its Turbo Boost Technology ensures maximum performance when needed by automatically adjusting clock speed depending on user workloads without sacrificing stability or reliability.
---
Processor And Memory
The Alienware Area51 Threadripper is equipped with AMD CPUs, which are known for their durability and reliable performance. The processor supports faster memory speeds than some other processors in the same class, allowing users to achieve higher levels of multitasking capabilities. It has four DIMM slots that can support up to 128GB of RAM, making it ideal for gamers and content creators who need a lot of power from their PCs. In terms of build quality, the latest Alienware Area51 Threadripper offers great value for its price as it comes with reinforced metal side panels and robust cooling components. Additionally, the four DIMM slots provide plenty of expandability options if additional memory capacity is needed.
---
Graphics Card Capabilities
The Alienware Area51 Threadripper offers a powerful graphics card capability. It features the Nvidia GTX 1080 Ti, which has 11GB of GDDR5X VRAM and a 1480MHz processor boost clock. This graphics card can handle intense gaming sessions and high-end video editing software with ease. Its partner in crime is the Origin PC version, featuring an upgraded Nvidia Geforce Experience to unlock even more performance from this powerhouse machine.
In addition, the Alienware Area51 Threadripper boasts several other great features that will make it a top choice for gamers and creative professionals alike. The ability to overclock up to 4GHz on all 16 cores makes for smooth multitasking and fast rendering times when working on demanding projects. Not to mention, the dual liquid cooling system ensures stable temperatures – no matter how long you use your machine at peak performance levels.
---
Storage And Connectivity Options
The Alienware Area51 Threadripper offers storage and connectivity options that suit a wide range of users. The motherboard includes dual M.2 storage slots for SSDs, with up to 32GB RAM supported via four DIMM slots. For additional storage expansion slots, two SATA ports are available on the rear panel, two eSATA ports, and two 3.5-inch drive bays for extra hard drives or optical drives in the front of the chassis.
For connecting peripherals, the system features five USB 2.0 Type A ports alongside one USB 3.1 Gen 1 Type C port at the rear of the device along with audio jacks including a headphone jack, microphone jack and line out/in connections – all providing excellent sound quality over external speakers or headphones connected to this machine's output devices. Additionally, it has three full-length PCIe x16 slots (with an optional fourth), plus two half-length PCIe x4 and one mini PCI Express slot making it ideal for gaming purposes like adding graphics cards for better performance when playing games or using virtual reality applications.
---
Gaming Experience
The Alienware Area51 Threadripper is one of the most powerful gaming PC that offers an exhilarating experience for gamers. It has received rave reviews from both critics and everyday users alike, thanks to its pre-built design and impressive specs. With a Ryzen 9 3950X processor, 32GB of RAM, 1TB HDD storage space and NVIDIA GeForce RTX 2080 Ti GPU, it's clear why this machine can handle even the most demanding games with ease. On top of that, the Alienware Command Center software allows you to customize the look of your desktop with dozens of lighting effects and overclocking options – great if you're looking for one of the most powerful gaming PCs on the market.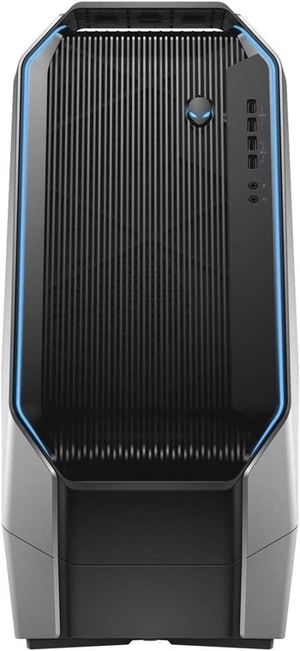 If budget isn't an issue, then the Alienware Area51 Threadripper should satisfy all your gaming needs; however, keep in mind that there are several high-end pre-built gaming PCs available which offer similar performance at a more affordable price point. Ultimately though, no matter what you choose, you'll be sure to have a satisfying experience when gaming on this premier device.
---
Audio Quality
The Alienware Area-51 Threadripper is an excellent choice for gaming performance, and its audio quality is no exception. The power supply has been upgraded to accommodate more powerful sound cards and speakers that can be used with the system. This allows users to enjoy higher fidelity sound than what could be achieved with stock speed processors. Audio features such as 7.1 surround sound are available with this laptop, allowing gamers to fully immerse themselves in their virtual environment.
In addition, the hardware compatibility of the Alienware Area-51 Threadripper makes it possible to connect external devices such as headphones or microphones directly into the laptop's USB ports without having to use any adapters or cables. This makes it easier to customize your sound experience while playing games or listening to music. It also ensures that all connected audio equipment will work properly at optimal levels without any lag time or latency issues.
---
Cooling System
The Alienware Area51 Threadripper is a flashy desktop PC that packs powerful gaming performance. Equipped with the latest AMD Ryzen Threadripper processor and two GPUs, this machine offers great performance for gamers and content creators alike. The expandable chassis provides plenty of room for additional components such as storage drives or extra fans to ensure optimal cooling.
When it comes to cooling technology, the Alienware Area51 Threadripper has several options available. It includes an advanced liquid-cooling system featuring dual radiators and four high-performance 120mm fans that provide superior airflow throughout the entire case. This helps keep temperatures low even during intense gaming sessions or long hours of rendering video footage. Additionally, users can customize their setup by adding up to three optional 140mm fans for added cooling power if needed.
The Alienware Area51 Threadripper also features customizable lighting effects on the front panel and fan speed control via its Control Center software suite. As such, it's possible to optimize your computer's temperature while still enjoying a visually stunning experience that adds style to any gaming rig. All in all, the Alienware Area51 Threadripper is an excellent choice for those looking for both strong performance and aesthetic appeal from their gaming PCs.
---
Operating System Compatibility
The Alienware Area 51 Threadripper has been designed to give users the ability to run multiple operating systems from one device. This is a great feature, as it allows for more flexibility and productivity in an office environment. The system can be configured with either Windows 10 or Linux distributions, depending on user preference. With both options available, users are able to choose which one best fits their needs. In addition, there is support for other operating systems such as macOS and Chrome OS through virtualization technology if needed.
When considering graphics card compatibility, the Alienware Area 51 Threadripper offers support for up to four NVIDIA GeForce RTX 2080 Ti cards in SLI configurations that start at 9GB of VRAM each and can reach up 24GB total VRAM when combined. This provides plenty of horsepower for gaming and various applications running demanding tasks. Furthermore, this system also supports AMD Radeon R9 Fury X cards with 4 GB of memory per card for those looking for additional power or who may have specialized requirements for certain tasks.
The power button on the front panel gives easy access to booting up the machine quickly when desired while providing quick shutdown capabilities. All these features make this system ideal for users needing an extra boost in
computing performance
without sacrificing future upgrades due to incompatible hardware components.
---
Cost Comparison
When it comes to price comparison, the Alienware Area-51 Threadripper is one of the most powerful gaming PCs on the market. Consumers looking for a cost-effective solution may want to consider purchasing this system from computer stores or online retailers that offer competitive prices and discounts. For those who are willing to sacrifice some bandwidth priorities in order to save money, then buying a prebuilt machine can still provide excellent performance and savings when compared to building their own PC.
The Alienware Area-51 Threadripper provides superior value compared to other options; its components have been meticulously chosen by experts in the field and allow gamers to configure their rigs without spending too much on upgrades. Additionally, buyers can find systems tailored specifically toward their interests at discounted prices if they shop around enough. Finally, regardless of budget constraints, consumers should be able to find a reliable system that meets their needs while affording them peace of mind knowing that all of their hardware will work together seamlessly.
---
Pros And Cons
The Alienware Area 51 Threadripper Edition is a powerful gaming PC that offers great performance in virtually every department. It's an ideal choice for mega-tasking and virtual reality (VR) applications, making it one of the most attractive options for boutique system builders. The core feature of this model is its AMD Ryzen Threadripper processor, which provides incredible support for ultra-high resolutions and heavy multitasking workloads. Additionally, the Alienware Audio technology ensures superior sound quality while gaming or streaming media content.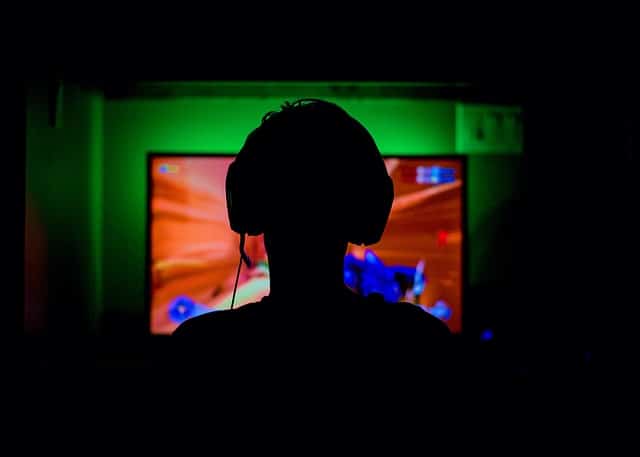 In terms of pros, the Alienware Area 51 Threadripper Edition offers excellent processing capabilities thanks to its robust hardware components such as 32GB RAM and multiple storage drives. Furthermore, it allows gamers to play demanding games at maximum settings without compromising on image quality or frame rate. In addition, the system also offers reliable cooling features to ensure optimal temperature control during intense gaming sessions. Finally, the user interface is intuitive and convenient with plenty customization options available to meet individual needs.
When looking at potential cons associated with this product, there are few issues worth mentioning. Firstly, some users have reported issues with overclocking stability due to insufficient power delivery from the motherboard's VRM solution. Secondly, the price tag may be too expensive for budget conscious buyers who can find similar specs elsewhere at lower costs. Lastly, although not exclusive to this model per se some customers may find their purchase experience lacking when dealing with customer service representatives over phone or online chat platforms.
Note:
Despite these minor drawbacks, overall the Alienware Area 51 Threadripper Edition remains one of the best high-end systems currently available on the market; offering impressive performance in all departments including graphics rendering and audio output capabilities making it suitable for even more demanding tasks beyond gaming alone.
---
Alternatives On The Market
The Alienware Area51 Threadripper is a formidable machine, but other alternatives are on the market that can provide similar capabilities at different price points. Whether it be for gaming or productivity tasks, these competitors offer equally attractive options. Here are 3 of them to consider:
Lighting themes – The MSI Infinite X Plus 9SF-039US Desktop offers customizable lighting effects with its Mystic Light RGB feature and also comes with powerful NVIDIA GeForce RTX graphics cards preinstalled. It's well suited for gamers who want an immersive experience complete with eye-popping visuals.
Overwhelming power – For those seeking sheer performance, there's the iBUYPOWER Pro Gaming Computer PC Intel i7-8700K 6-Core 3.70 GHz which packs some serious punch in terms of CPU processing speeds as well as storage capacity due to its 2TB hard drive and 240GB SSD drives.
Lan parties – If you're looking to take your games online with friends then the CyberPowerPC Gamer Supreme Liquid Cool SLC8420A Desktop has plenty of ports and slots giving you room to add more components down the line such as additional fans or additional RAM chips should you need it. Plus, its side panels come off easily allowing you to show off all your hardware inside without having to worry about screwdrivers or prying tools during LAN parties.
Powered by latest Ryzen processors and featuring a wide range of prices, each one of these machines have something unique to offer depending on what kind of computing needs you may have today or in the future, making any one of them worth considering when shopping for a new desktop computer this year. Whether you're looking for a powerful gaming machine, a workstation for productivity, or an all-in-one multimedia powerhouse, these Ryzen-powered machines have the specs to support your computing needs.
---
Warranty/Customer Support
When it comes to warranty and customer service, Alienware Area51 Threadripper offers some of the best prices in the industry. They offer a 3-year limited hardware warranty covering all components inside the machine and front panel components. In addition, they provide remote diagnosis support 24/7 and free in-home service on selected products if needed.
Moreover, customers can find solutions for their problems on their dedicated website or contact technical teams via phone or email anytime. Additionally, various user forums are available online where users can get help from one another with similar issues they may have experienced while using this product.
---
Conclusion
The Alienware Area51 Threadripper is a powerful gaming PC that combines the latest processors and graphics cards with an impressive design. The base model comes equipped with 32GB RAM, 2TB storage space, and a Ryzen Threadripper 1950X processor. Most gamers should be able to enjoy games like Tomb Raider without any issues on this machine. It also has excellent cooling due to its large interior cavity, which helps keep temperatures down even when running intense applications or playing demanding games. Additionally, it features unique back and front panels for optimal airflow and easy access to your components.