W
ith increased reliance on computers and the internet for everyday activities, hackers are becoming more creative. Computers, devices, gadgets, networks, programs and data need several levels of security spanning to remain safe.
The prefix "cyber" has been in use since the late 1940s when a diverse group of specialists coined the word cybernetics: the study of communication and control systems in live creatures and machines. The prefix "cyber" has become a general reference to the realm of electronic communications.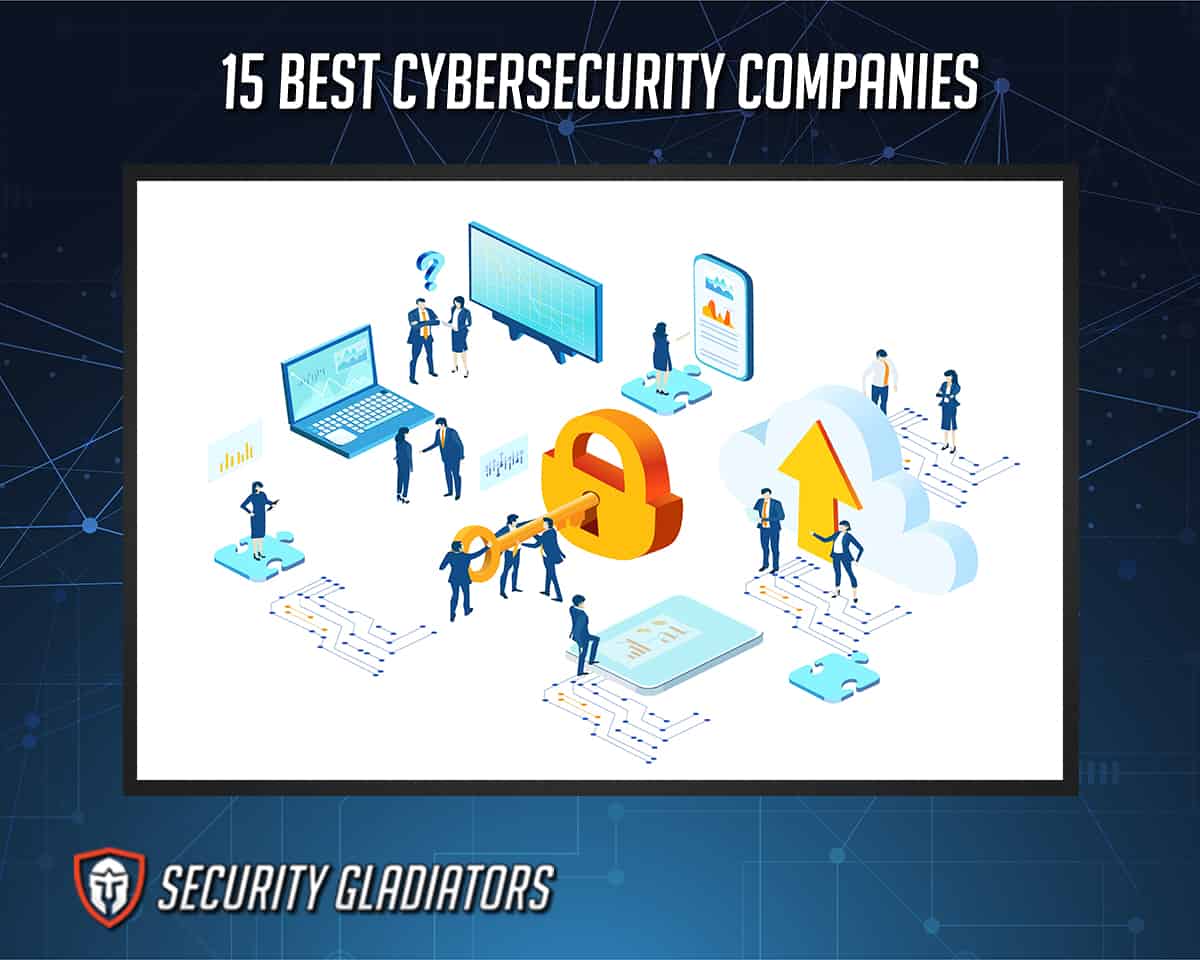 Cybersecurity is defined as using technologies, methods and policies to defend systems, networks, programs, devices and data against cyberattacks. The measures are taken to protect both software and hardware, as well as the information hosted and stored online.
Cybersecurity can protect an individual or an organization in major areas such as those listed below.
Application security refers to steps or counter-measures used during the development life cycle to safeguard applications against risks introduced by vulnerabilities in the application's design, development, deployment, update or maintenance.
Information security safeguards data against unwanted access to prevent identity theft and protect privacy.
Disaster recovery refers to a process that includes risk assessment, prioritization and the development of recovery measures in the event of a catastrophe. Any firm should have a solid disaster recovery strategy to restart normal business activities as soon as feasible following a disaster.
Network security covers actions ensuring the network's use, dependability, integrity and safety. Effective network security focuses on a wide range of threats and prevents attacks from accessing or propagating within the network.
Today, there are companies created to stand against cyber attacks. Cybersecurity firms assist people and businesses in protecting their data and systems against unwanted or unlawful access. These companies are listed below.
IBM Security
AppGuard
Avira
McAfee
Palo Alto Networks
CrowdStrike
Secureworks
KnowBe4
Cisco
Trend Micro
Microsoft
Darktrace
Symantec
Avast
Sapphire
With high-profile ransomware attacks and acquisitions, cybersecurity industries are experiencing high stakes and significant transformation. Based on user evaluations, product features and benefits, analyst reports, independent security testing and use cases, the world's best cybersecurity companies of 2022 are detailed below.
1. IBM
IBM is an information technology firm offering computer hardware, software and middleware, as well as hosting and consulting services in a variety of fields ranging from mainframe computers to nanotechnology. IBM supplies cybersecurity solutions to the federal government of the United States. The New York-based company was founded in 1994 and generated $14.2 billion in revenue in the first quarter of 2022.
This cybersecurity firm specializes in enterprise security solutions and is well-known for providing big data solutions. Threat hunting and incident response are two of the services offered. IBM Security aims to demonstrate compliance and avoid dangers to the growth of companies or businesses.
2. AppGuard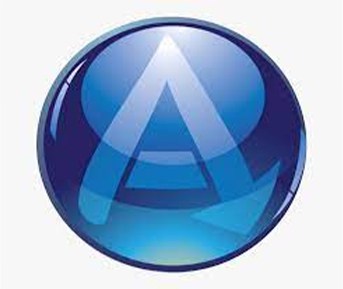 AppGuard, a subsidiary of Blue Planet-Works, Inc., is a U.S.-based firm with an office in Tokyo, Japan. The company reportedly generates about $7 million in revenue, though estimates differ. Founded in 2011, AppGuard secures operating systems through its patented technology, known as zero point policy enforcement. This technology stops cybersecurity threats that include botnets, drive-by downloads, fileless malware, in-memory attacks, phishing, ransomware and viruses.
3. Avira
Avira is an award-winning German multinational company founded in 2006, offering various cybersecurity products. The firm offers real-time protection without consuming much of a computer's storage because of its low system footprint. Avira was acquired by NortonLifeLock, Inc. in January 2021 for $360 million. NortonLifeLock, a large player in the cybersecurity industry, posted revenues of $702 million in the third quarter of fiscal year 2022.
Although popularly known as an antivirus software product, Avira provides comprehensive cybersecurity solutions, including ad-blocking, password management and virtual private network services. The downside is the absence of backup, firewall protection and other typical suite features.
4. McAfee

This cloud and cybersecurity firm was founded in 1987 and is headquartered in Santa Clara, California. McAfee generated $1.92 billion in revenue in 2021 and is already seeing strong gains this year. The firm reported a 22% revenue boost in the second quarter, bringing earnings to $467 million at the time of writing. One can utilize security solutions to protect clouds, endpoints, PCs and networks from malware, viruses and other possible dangers.
Businesses may benefit from McAfee cybersecurity solutions such as data protection, endpoint security and cloud security. Datacenter, cloud defense, threat intelligence network and cybersecurity solutions are available, as are data and endpoint protection, compliance, risk and security information management services. McAfee supports education institutions, businesses, governments and consumers worldwide.
5. Palo Alto Networks

Palo Alto Networks, located in Santa Clara, California, was founded in 2005 and is a worldwide cybersecurity firm serving over 54,000 clients in around 150 countries. The company reported a 25% surge in revenue and ended 2021 at $4.25 billion. The company's core Security Operating Platform keeps hackers out by leveraging analytics to automate regular operations and enforcement. The automation simplifies security so clients can focus on safeguarding users, apps and data. The platform is designed for a range of industries, including finance and healthcare.
In addition, the worldwide cybersecurity firm offers cloud security, sophisticated firewalls, endpoint protection and threat detection and prevention. The native management system makes the usage simple to scale and manage physical and virtual firewalls, distribute upgrades and monitor reports and logs. All communication, including encrypted data, is classified by the next-generation firewall based on application, application function, user and content. One can define extensive, precise security controls to restrict authorized users from running sanctioned apps, lowering the company's surface area of cyberattacks.
6. Crowdstrike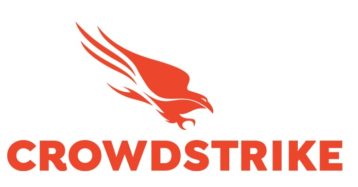 CrowdStrike advertises the Falcon Platform as a single, cloud-delivered, AI-powered solution combining next-generation antivirus (NGAV), endpoint detection and response (EDR), device control, managed threat hunting, vulnerability assessment and IT hygiene. Founded in 2011, this Sunnyvale, California-based company is a market leader in cloud-delivered, next-generation endpoint security, threat intelligence and response services. CrowdStrike maintains market leadership by expanding services. The company reported revenues topping $431 million as of the fourth quarter of fiscal year 2022.
The CrowdStrike Falcon platform prevents and responds to different types of malware and cyberattacks to avoid breaches. CrowdStrike Falcon Endpoint Protection has performed admirably in identifying attacks in the environment. The cloud management site is easy to use and offers extensive information on possible risks.
7. Secureworks

Secureworks, a U.S.-based cybersecurity company, is majority-owned by Dell. Founded in 1998, the company boasts over 20 years of expertise in cybersecurity threat detection, prevention and resolution.
The company is recognized as a leader among Managed Security Service Providers (MSSPs), offering a broad range of products and services, including AI-driven security software. One such software program uses security analytics to detect, investigate and respond to cybersecurity threats.
Secureworks also provides consulting services that enable incident readiness, response and resilience. The MSSP leader earned $535 million in revenue at the end of the fiscal year 2022.
8. KnowBe4

This Florida-based company is the world's largest complete platform for security awareness training mixed with phishing simulations. With over 40,000 clients, KnowBe4 provides tools to help users better handle the ongoing issue of social engineering, spear phishing and ransomware assaults.
As a startup, KnowBe4 has accomplished much to achieve Unicorn status (worth $1 billion or more) due to security training. In the fourth quarter of 2021, KnowBe4 reported $69.3 million in revenue. In total, the revenue increased to $246.3 million at the end of the fiscal year 2021.
KnowB4, founded in 2010, has transformed the way the company conducts cyber security activities. The company maximizes the platform's infinite collection of interactive and simple-to-understand security awareness training content to fully educate staff, putting users in a better position to protect themselves against cyberattacks.
The KnowBe4 platform offers multi-language support for the admin console, and end-user localization options provide users with a more immersive learning experience from start to finish. Users may compete on leaderboards and win badges with the optional gamification customization options while learning how to remain secure from cyber threats.
9. Cisco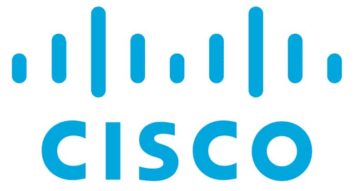 Cisco Systems is a multinational technology firm based in Santa Clara, California, that's best known for computer networking equipment. The company was founded in 1984 and has evolved to become one of the top cybersecurity firms in the world. The networking industry pioneer has leveraged market supremacy to expand into related sectors, including network security. Cisco ended the second quarter of fiscal year 2022 with $21.9 billion billion in revenue.
Cisco's networking solutions link people, computing devices and computer networks, allowing individuals to access or transmit information regardless of time, location or computer system type.
10. Trend Micro


Trend Micro, a worldwide cybersecurity leader, contributes to making the world secure for digital information exchange. The company serves cloud environments, small and medium companies, networks and data centers with corporate data protection and cybersecurity solutions. The cybersecurity platform protects over 500,000 businesses and more than 250 million individuals across clouds, networks, devices and endpoints, and has decades of security experience, global threat analysis and product innovation. Trend Micro is projected to report $1.5 billion in revenue over 2022.
As a pioneer in cloud and corporate cybersecurity that began operations in October 1988, Trend Micro's technology provides central visibility for better, quicker detection and response and a variety of sophisticated threat protection tactics designed for AWS, Microsoft and Google environments. Trend Micro's Antivirus+ Security supplies malware URL blocking and anti-phishing testing. The multilayered ransomware security is effective and includes a Fraud Buster for webmail, browser protection for financial transactions and an Outlook-specific spam filter.
11. Microsoft
Microsoft is a tech giant that makes computers, software and consumer goods and offers intelligent security solutions and a cloud security advantage. Although Microsoft was founded in 1975, the company's core Windows product wasn't released until 10 years later. Today, the company is still going strong, with total revenue of $192.55 billion for the fiscal year ending March 31, 2022.
Microsoft has amassed a sizable security portfolio: Active Directory for identity and access management, Microsoft Defender, and Azure cloud security services like Security Center, Key Vault, Azure DDoS Protection, Azure Information Protection, and Application Gateway for safeguarding web applications. With outstanding security capabilities, users may hope that the firm leverages some of that experience to make Windows safer.
12. Darktrace
In cybersecurity, harnessing the potential of artificial intelligence to detect and fight sophisticated cyberattacks with minimal human intervention is a highly complicated "no-brainer." Darktrace, located in Cambridge, England, is at the forefront of this field, using AI and machine learning to build the Enterprise Immune System product. The company offers business network security through machine learning independent network traffic analysis (NTA) software, including an "immune system" that identifies unique or insider risks resulting from criminal conduct.
Darktrace's machine learning AI is designed after the human immune system and is utilized by over 4,000 businesses to protect cloud, email, IoT and network systems against attacks. These attacks include everything from industrial espionage to malware to insider threats and data loss. Darktrace AI battles a cyber attack every three seconds and prevents the attempt from creating havoc.
Darktrace posted $192.6 million for the six months ending on 31-December-2021. The company has been operating for nine years, having been founded in 2013.
13. Symantec

Symantec was founded in 1982 and is based in Santa Clara, California. The enterprise security software firm specializes in mobile, endpoint and cloud security and threat detection. The company protects businesses of all sizes and types from malware and sophisticated threats.
This company's offerings include cybersecurity, advanced threat protection, network security, cloud security, data protection and email security. The cybersecurity solutions provide integrated cyber defense, threat and information protection, endpoint and email security, and solutions and services for online, network and cloud app security.
Symantec serves automotive, industrial control systems, worldwide service providers, education, financial services, healthcare and retail. The company shows a strong market position even after being acquired by Broadcom. Broadcom reported $7.7 billion in revenue in the first quarter of fiscal year 2022.
14. Avast
Avast was founded in 1988. The company is a well-known cybersecurity solutions provider with an expanding patent portfolio in location technologies, machine learning, IoT, artificial intelligence, and malware detection and prevention. Avast is the world's leading provider of digital security products for individuals and companies, protecting over 400 million people online.
Avast digital security products for mobile, PC and Mac are highly rated and certified. This company also touts an extensive range of threat prevention products for organizations, including the well-known CloudCare Solutions, which provides network and endpoint security.
The company recorded $234.6 million in revenue in the first quarter of 2022 that ended March 31.
15. Sapphire
Sapphire has been in the business of cyber risk mitigation since the company was established in 1996. However, there is no clear report on the company's revenues. Based in the U.K., Sapphire provides cybersecurity services that include physical hardware security, security strategy development, cloud risk management and other services for a client base comprising the country's biggest corporations.
The company provides technical solutions such as cloud, endpoint, email and web security, malware protection, data leakage protection and digital risk protection. Sapphire also offers managed security services, including security awareness training, vulnerability management and incident response, and consultancy services such as digital forensics and data recovery and security improvement plan assistance.
What Is the Importance of Cybersecurity?
C
ybersecurity is critical because it safeguards all types of data against theft and loss. With cybercriminals getting smarter every day and the increasing reliance of individuals and organizations on technology rapidly growing, the need for cybersecurity has never been more pronounced.
Now that a cybersecurity definition has been established, the reasons for the importance of this field are given below.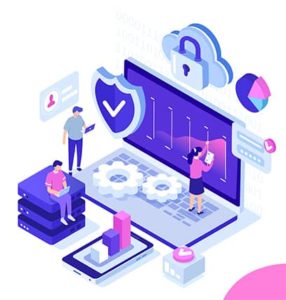 Growth in cybercrime: As the number of cyberattacks increases, so do the variants of cybercrimes. From viruses, there are now drive-by attacks, malware, phishing, ransomware and others. An emerging term, crypto-jacking, refers to cybercriminals attacking a computer and stealing the user's data and other resources such as digital currencies.
Data security: Cybersecurity, more than ever, is essential to any organization to secure sensitive and personally identifiable information from all threats, including data breaches, social engineering scams like phishing and other forms of data leaks that could lead to identity theft.
Cost of cyber risks: Some organizations are reluctant to spend on cybersecurity because of the cost. What these organizations don't realize is that cyber risks and cybercrimes can end up costing twice or thrice or maybe even more than the cost of installing cybersecurity measures. When important data is stolen from a company, the cost of investigation and recovery can be hefty. Add to that the cost of losing customers' trust and the damage would far exceed the price of putting in preventive measures.
Vulnerability of IoT users: The more dependent people become on technology, the more opportunities there are for cybercriminals. The growth of social media and cloud technology has exposed many users to the risk of cyberattacks and data theft.
What Attacks Threaten the Cybersecurity of Companies?
Some of the common cybersecurity threats are given below.
Malware: Malicious software, often known as malware, poses a risk to devices and cybersecurity. Hackers created this software to obtain access to or harm a computer or network, generally without the victim's awareness. The attack occurs when hackers build harmful software to target an unsuspecting person's device. The intent is to obtain access to personal information or damage the device, typically for financial benefit.
Phishing Attacks: A phishing attack is any effort to fraudulently obtain personal information from an individual or business. It could also be an attempt to distribute harmful software by impersonating a trustworthy company or institution. Threats are often transmitted by email but can also appear as advertising on legitimate websites with security flaws exploited.
Identity Theft: Data is available for hackers to use against targets, such as asking the user's identity and using the likeness to gain access to websites or fool people into doing something illegal or unethical, such as the case of identity theft.
Trojans: This kind of malware that enters a target system pretending to be something else, such as a normal piece of software, but subsequently releases harmful code once inside the host system. The trojan masquerades as legal software but has an actual malware-infected copy of the app. Trojans of this type typically hide in unauthorized and pirate app stores, tempting consumers to download malicious content. Trojans may get into places other than email attachments and even "hitch a ride" on free programs. One must be cautious not to utilize suspicious sources for software downloads such as codec packs or pirated applications. The harm produced by trojans frequently outweighs the value of the program if acquired through normal methods.
Ransomware: This attack encrypts data on the target machine and demands a ransom in exchange for restoring the user's access to the data. Such attacks vary from minor annoyances to major incidents. Ransomware is easily monetized, causing a surge in ransomware assaults on mobile devices and cloud-based apps shared with internal and external users. Attackers use several methods to select which businesses to target with ransomware. This is also a question of opportunity: For example, attackers may target colleges since these institutions have smaller security teams and a diverse user population engaging in many file sharing, making the process of breaching those defenses easier.
Data Breaches: The breach allows unauthorized individual access to confidential, sensitive or protected information. Files are accessed and shared without authorization. A data breach, which happens when an ill-natured party steals data, may happen to anybody, whether individuals, large corporations or the government. Criminality, a desire to humiliate an institution, or espionage are among the motivations for data breaches.
Spyware: Spyware is a virus meant to spy on computer activities and send information to the cybercriminal. The goal is to track and sell internet usage data, steal credit card or bank account information, or personal identity. The virus is difficult to detect and may quickly infect devices. Spyware is a hazard to both companies and individual users since the cyber threat may steal valuable information and cause damage to the network.
Distributed Denial of Service (DDoS) Attack: An attacker takes control of many devices and uses DDoS to call the functionalities of a target system, causing websites to crash due to an excess of demand. This attack is a malicious effort to interrupt the regular traffic of a targeted server, service or network by flooding or the surrounding infrastructure with internet traffic. DDoS attacks are effective because many hacked computer systems are being used as attack traffic sources.
Cyberbullying: Cyberbullying may occur through SMS, text and apps and online in social media, forums or games where individuals can see, interact or share material. Sending, posting or disseminating unpleasant, damaging, misleading or disparaging content about another person is considered cyberbullying. Personal or private data being used to humiliate or torture the target appears to be a specific goal of such attacks.
Note:
An attacker getting into the system and changing files, using the computer to target others, obtaining credit card information and making illegal transactions are all examples of cybersecurity hazards, along with malware wiping the whole system. Even with the best safeguards, there is no assurance that any of these attacks will not happen to anyone, but one can take action to reduce risk.
A cybersecurity attack on an individual can result in everything from identity theft to extortion attempts to loss of vital data, implicating anything from family pictures to banking transactions. Everyone relies on vital infrastructures such as power plants, hospitals and financial institutions. Shielding these institutions and other organizations from cybersecurity threats is critical to the operation of society.
What Companies Need Cybersecurity?
While cybersecurity is a must for all organizations, five sectors will benefit the most from solid cybersecurity programs.
The different cybersecurity industries that cybersecurity companies typically market to are listed below.
Government: Any nation's government has a repository of information for every person in the country. There are countless pieces of information that can put national security at risk if stolen.
Military: The military has critical bits of information that should never fall into the wrong hands. These include information pertaining to social security and the nation's intelligence and confidential information. Without cybersecurity to protect military information, how can the military protect the nation?
Financial Organizations: Aside from information, cybercriminals can steal money from unknowing bank customers. When that happens, the customer and the bank need to go through expensive and tedious legal procedures to resolve the problem. Cybersecurity becomes crucial to protect the financial organization's reputation and secure customers' data.
Medical Organizations: Another treasure trove of information for cybercriminals is medical organizations, making this sector vulnerable to cyberattacks. Medical organizations have a responsibility to protect patients' privacy and security. Failure to defend patient data from data breaches will damage the organization's name and cause financial losses because of the penalties for failure to maintain data privacy.
What Are the Benefits of Cybersecurity for Companies?
The benefits of cybersecurity for companies are given below.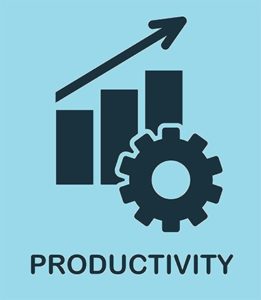 Increased Productivity: Viruses may bring personal computers to a halt and make functioning on devices nearly impossible, causing wasted time among staff and organizational downtime. Investing in employees, supporting staff in upskilling through cyber incident response online courses, and improving cybersecurity awareness overall may all help to increase productivity. Consequently, investing in the right technical infrastructure is essential to protect organizations against cyberattacks and criminals.
Boosted Trust and Confidence of Employees and Customers: Customers are more inclined to purchase services from businesses perceived as safe, with a track record of diligently preserving client data. When data protection and security come to mind, modern customers are highly informed and careful. These customers understand the benefits of cybersecurity measures. Clients and customers understand the importance of sensitive data and the consequences of misusing it. Customers and workers will feel more confident while buying and selling items or services as a result.
Secure Remote Work: The COVID-19 pandemic has ushered in a new era in which nearly everyone employs remote work, significantly raising the threat to sensitive information and the risk perimeter of organizations. Home networks lack the standard corporate office safeguards, making home setups vulnerable to movement attacks. In these instances, attackers go further into a network after getting initial access via a poorly secured device, such as a family computer, searching for more devices to compromise or achieve greater privileges.
Personal Information Security: Personal information is one of the most precious commodities in the digital era. If a virus obtains personal information about employees or clients, attackers can sell the stolen information. Most parts of life need people to be able to verify personal identities. If the identity is taken, the loss of identity might compromise daily operations and jeopardize one's reputation, both personally and professionally.
Risk Mitigation for Companies: Spending money on IT infrastructure, cyber security technologies, and staff cybersecurity training might save the company money in the long term. When a firm is attacked, the consequences result in a loss of daily sales and a halt of operations, frequently resulting in the payment of large sums in ransomware.
The first line of defense is critical because governments, military groups, corporations, financial institutions and medical institutions acquire, analyze and store massive quantities of data on computers and other devices. A large percentage of the data may contain sensitive information, such as intellectual property, financial data, personal information or other forms of data whose illegal access or disclosure might have negative repercussions. It might be dangerous if the data falls into the hands of an entity with malicious intent and. Thus, data security is critical and can only be accomplished by applying cybersecurity concepts.
What Do Cybersecurity Companies Provide?
Cybersecurity has become a profitable business, thanks to cybercriminals. As more cyberattacks and data breaches occur, cybersecurity companies have gone a notch higher by providing more sophisticated services. Some cybersecurity companies develop software ranging from firewalls and endpoint protection to system monitoring to analytical tools—all tailored to the client's system network and capabilities. Organizations lacking cybersecurity expertise tend to outsource such activities to third-party service providers. Companies that provide managed security services handle maintenance and testing on the organization's network for a fee. The services include systems monitoring and support, repair of damaged systems, security patching and data recovery. Organizations can also outsource system audit services, including system protection checks, ensuring cybersecurity policies comply with industry standards and relevant regulations, and recommending preventive and corrective actions.
What Are the Best Tools for Cybersecurity?
Cybersecurity software is required for online security and privacy. Cybersecurity is a way to protect a network, system or application from cyberattacks, unwanted data access, breach of privacy and identity theft.
The growing reliance on technology to power vital corporate activities has increased cybercrime. Successful assaults have catastrophic implications for the victim, including a tarnished reputation, financial loss and lost business and consumer data, among other consequences.
With remote work becoming the new normal, any firm—large or small—wants specialists who are knowledgeable about cybersecurity technologies and procedures. No business can avoid cyber dangers and security concerns without a strong cybersecurity team. Hackers are constantly searching for security flaws to harm organizations and profit from the data retrieved.
Aside from the services provided by cybersecurity companies, some of the best tools for cybersecurity are given below.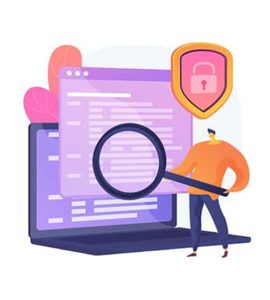 SolarWinds Security Event Manager: This tool is an intrusion detection system for the network and the host. The program monitors, responds to and reports on security risks in real-time. SolarWinds is a scalable cloud-based system and offers heavily indexed log search capabilities. SolarWinds can manage and monitor the whole network with low maintenance costs and excellent problem resolution. SolarWinds has allowed users to have minimal downtime while also monitoring and alerting the network setup.
Acunetix: Acunetix is a website, web application and API security solution. This application security testing tool can detect over 7,000 vulnerabilities and scan all pages, web apps and sophisticated web applications. The program includes built-in vulnerability management capabilities. Acunetix offers both on-premises and on-demand deployment options.
Kali Linux: This cybersecurity tool includes around 300 distinct pieces of software used for security auditing. Among the best penetration and testing tools available, businesses use Kali Linux to scan systems and networks for weaknesses. Most of these solutions are executable, meaning users can monitor and manage network security systems with a single click. Ease of use is the main advantage of Kali Linux, so the program can be used by all sorts of users, from expert to inexperienced, to strengthen networking security. This program does not require a certain skill set or degree to function.
John the Ripper: John the Ripper is a critical cybersecurity tool for determining password strength. The application is intended to rapidly discover weak passwords that might represent a security risk to a protected system. John the Ripper was designed to be used in Unix systems at first. Professionals use the program to evaluate the strength of passwords. This tool can swiftly detect complicated ciphers, encrypted logins, hash-type passwords and weak passwords, all of which can pose a significant danger to a secured system. The program is compatible with Windows, DOS, OpenVMS and Unix environments.
Who Is the Leading Company in Cybersecurity?
Cisco is the leading company in cybersecurity because the strategy of acquiring CloudLock, Duo, Thousand Eyes and Viptela has broadened Cisco's services and market dominance. The new services were seamlessly integrated into the company's core security and networking products. The development and provision of the SecureX cloud-based service that packages threat intelligence and security analytics into a single view allows the company's clients to investigate and respond to cybersecurity threats more effectively.