Cyber security can be defined as the use of technologies, human knowledge, and processes to protect or defend networks, data, computer systems, and devices from cyber-attacks, such as data theft, malware, phishing, and so on.
With the constantly evolving methods employed by cyber-attackers, cyber security startups are important in keeping individuals and organizations a step ahead of cyber security threats. Hence, individuals and organizations need to follow cyber security startups to ensure secure use of the internet and applications to protect users' data and get trained on how to recognize potential cyber-attack methods. The best cyber security startups to follow in 2023 are listed below.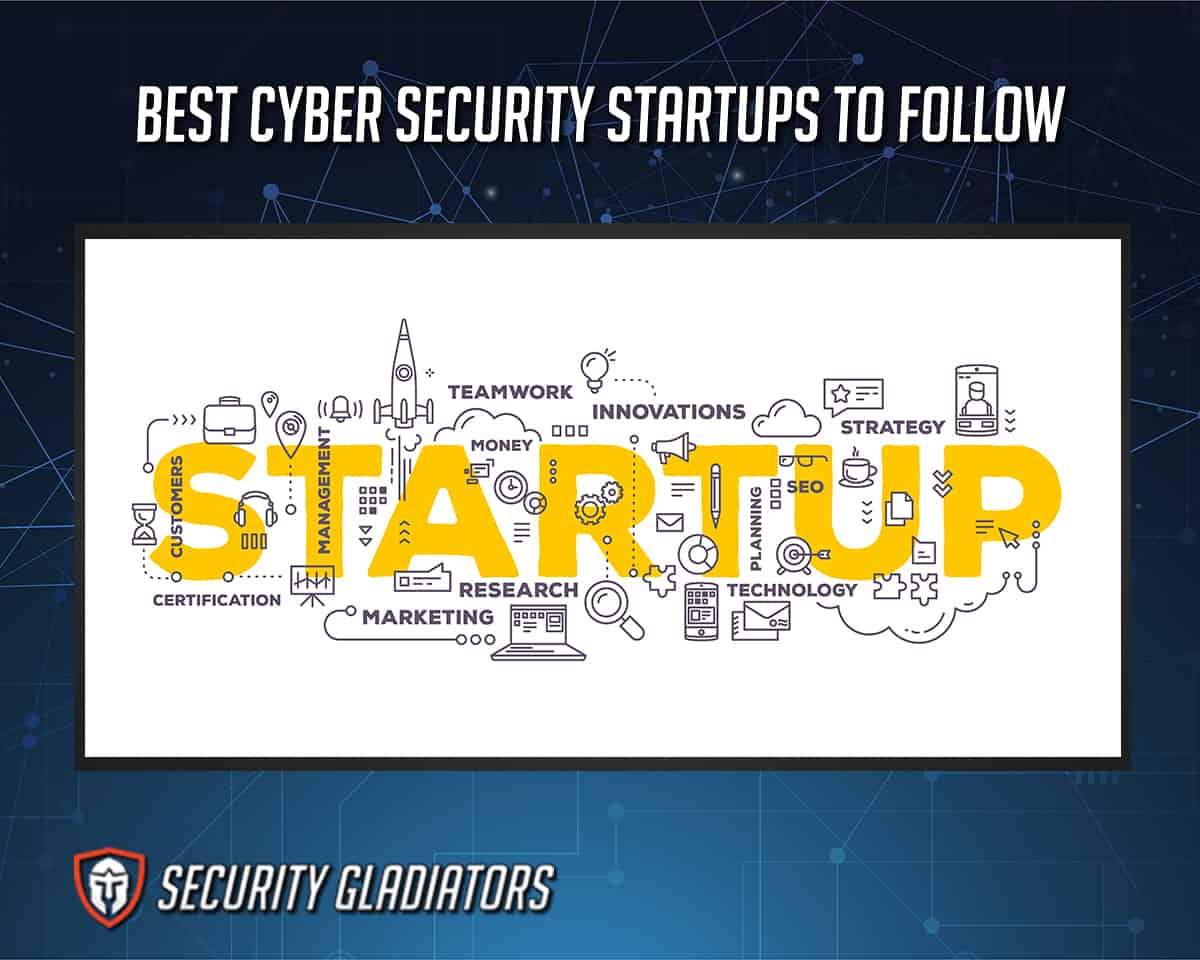 Darktrace
Illumio
Cybereason
Cado Security
Cato Networks
Orca Security
Randori
Vdoo
securiti.ai
Perimeter81
Privafy
Isovalent
Ethyca
Immuta
enso
1. Darktrace
Darktrace is an American-British cyber-defense company founded in 2013 with headquarters in San Francisco and Cambridge. Darktrace's mission statement reads, "To empower organizations to stop the disruption that cyber-threats can cause, across digital infrastructures everywhere." Darktrace's vision is to provide organizations with an "immune system" that can detect patterns and threats as they happen and automatically defend against them at machine speed.
Some of Darktrace's products include Enterprise Immune System, Cyber AI Analyst, Darktrace for Cloud, Darktrace for Ransomware, Darktrace for Email, and more. Darktrace uses Self-Learning AI to detect and defend against advanced threats, including phishing and ransomware, making it a very important start-up in the cyber security industry.
Darktrace is a publicly-traded company, listed on the London Stock Exchange and traded as LSE: DARK, meaning the company can be invested in. Darktrace is a startup that should be followed because the company offers advanced cyber security products, and is trusted by top organizations in the world.
---
2. Illumio
Illumio is an American company that specializes in cloud computing security. Illumio was established in 2013 by Andrew Rubin and P.J. Kirner, with the company headquarters at Sunnyvale, California.

Illumio's mission is "To enable every organization to realize a future without high-profile breaches," while the company's vision is to ensure the digital assets and infrastructures of organizations are secure.
The products offered by Illumio include Illumio Core for workload security, Illumio CloudSecure for cloud security, and Illumio Edge for endpoint security. Some of the company's notable works include Zero Trust Security and Visibility and Ransomware Containment.
Illumio is important in the prevention of breaches and ransomware attacks across several industries. Illumio is a private company which means the company doesn't trade shares to the public. However, Illumio does accept private investment. Illumio is trusted by global banks and Fortune 500 companies, making it an important start-up to follow.
---
3. Cybereason
Cybereason is an American cybersecurity company established in 2012, with the company headquarters in Boston, Massachusetts. Cybereason's mission is "To deliver future-ready attack protection that ends cyber-attacks on the endpoint, across the enterprise to everywhere the battle is being waged," while Cybereason's vision is "To identify, pinpoint, and respond to the malicious operations with unquestionable precision."
Some of the services provided by Cybereason include ransomware predictive protection, threat detection and remediation, advanced malware analysis including reverse engineering, and breach containment.
Cybereason is an important company in the cyber security industry because the company combines machine learning methods with AI to identify and block threats across clouds, networks, and so on.
Cybereason is a privately held company, which means people cannot invest through acquiring company shares. However, Cybereason does accept investors. Cybereason offers effective tools in eliminating cyber threats within minutes which makes this company worthy to be followed in 2023.
---
4. Cado Security
Founded in 2020, Cado Security is a cybersecurity company based in London that specializes in cloud-native digital forensics. Cado Security's mission is to "Take the complexity out of cloud investigations," while the company's vision is to "Transform the way the industry thinks about digital forensics."

Cado Security offers Cado Response which allows security experts to perform cloud forensics, container forensics, and cloud threat hunting at cloud speeds. Cado Security is the first and only cloud-native digital forensics company which makes Cado Security very important in the cyber security industry.
Cado Security is a privately held company that can be invested in. Cado Security offers a unique service of investigating and defending cloud systems, making it of great interest to anyone in the cybersecurity industry.
---
5. Cato Networks
Cato Networks is a software development company founded in 2015 and headquartered in Tel-Aviv, Israel. Cato Networks' mission is "To quickly deploy technologies to maintain optimum security without any effort from IT teams," while the company's vision is "To deliver a next generation secure networking architecture that eliminates the complexity, costs, and risks associated with legacy IT approaches based on disjointed point solutions."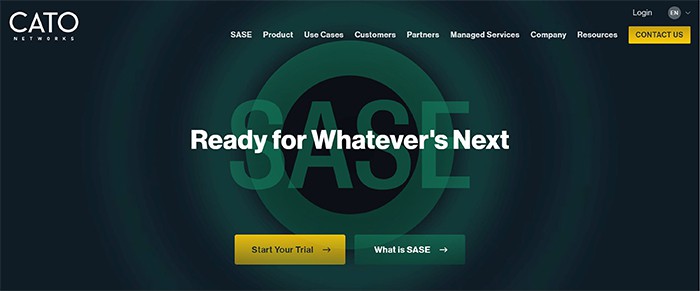 Cato Networks offer Secure Access Service Edge (SASE) which combines Software-Defined Wide Area Network (SD-WAN) with network security into one cloud-native solution. In addition to SD-WAN, Cato SASE cloud comprises of Firewall as a Service (FWaaS), Zero-Trust Network Access (ZTNA), Cloud Access Security Broker (CASB), and Secure Web Gateway (SWG).
Cato Networks is the first SASE solution in the world which makes the company's expertise and experience very important in the cyber security industry. Cato Networks is a privately held company that can be invested in.
Cato Networks should be followed because the company allows clients to connect locations, resources, and users to the Cato SASE cloud to form a single, unified secure network.
---
6. Orca Security
Orca Security is an American IT company established in 2019 with its headquarters in Portland, Oregon. Orca Security's mission is "To make it fast, easy, and cost effective for organizations to address the critical issues in their AWS, Azure, and GCP estates so that they can operate in the cloud with confidence." Orca Security's vision is "To elevate transparency within the cybersecurity industry and eliminate obscurity in security for good."
Orca Security offers cloud security for Google Cloud, Azure, Kubernetes, and AWS. One major importance of Orca Security is the use of SideScanning technology to identify and eliminate vulnerabilities, malware, and other forms of threats within minutes.
Orca Security is a privately held company and can be invested in. As Orca Security provides great security for cloud systems, it is highly worth following for anyone with cloud storage.
---
7. Randori
Randori is an American cybersecurity company founded in 2018 and headquartered in Waltham, Massachusetts. Randori's mission is to "Unlock the Attacker's perspective," while the company's vision is to "Bring clarity to cyber risk."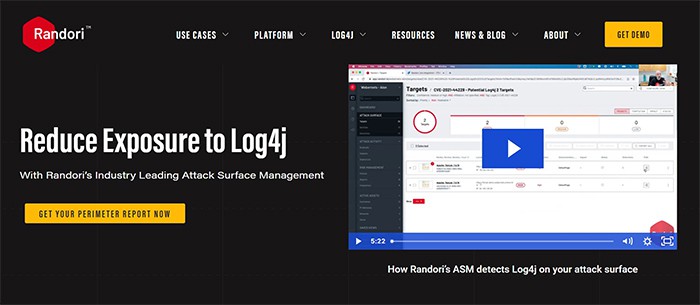 Randori offers Attack Surface Management (ASM); a platform used for cloud migration security, prevention of ransomware attacks, testing defenses against real-time security threats, and much more. Randori's importance in the cyber security world is the provision of offensive security through ASM and Continuous Automated Red Teaming (CART) platforms.
Randori is a privately held company and can be invested in. Randori is recognized by IDC and Gartner, showing its importance in the cybersecurity industry.
---
8. Vdoo
Vdoo is a software company founded in 2017 and headquartered in Tel-Aviv, Israel. Vdoo was acquired in 2021 by DevOps company, JFrog.
Integrated with JFrog, Vdoo's mission is to provide security for edge points, including the Internet of Things (IoT). Also, Vdoo aims to aid JFrog's vision of "Becoming the company behind all software updates and creating a world of Liquid Software by expanding its end-to-end DevOps platform offering, providing holistic security from the development environment to edges, IoT and devices."
Vdoo offers end-to-end security for products by accessing and mitigating product-related security risks such as vulnerabilities in the
supply chain
and configuration risks. Vdoo's importance in cyber security can be traced to being the only automated program that offers end-to-end security for products.
Vdoo is a privately held company which means company shares are not publicly traded. However, organizations or individuals can invest through partnerships. Some of Vdoo's clients are Fortune 500 companies which show Vdoo provides top-notch services and should be followed.
---
9. securiti.ai
securiti.ai is an American data security company established in 2018 with its company headquarters in San Jose, California. securiti.ai's mission is "To enable enterprises to safely harness the incredible power to data and the cloud by controlling the complex security, compliance and privacy risks." securiti.ai's vision is to provide data privacy and security for organizations at reduced costs with higher precision.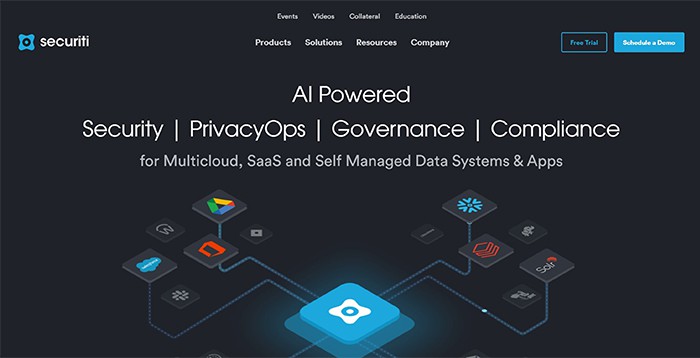 securiti.ai offers data intelligence, privacy, and security products for Microsoft 365, cloud data migration, Box, Snowflake Data Cloud, and Salesforce. securiti.ai is the leading AI-based data privacy and security company which makes the startup very important in the cyber security industry.
securiti.ai is a privately held company, but the company has a partner program for interested investors. securiti.ai is the leading company for PrivacyOps and that's why users should follow this startup.
---
10. Perimeter81
Perimeter81 is a company based in Israel that specializes in cloud and network security. Perimeter81 was established in 2018 by Amit Bareket and Sagi Gidali.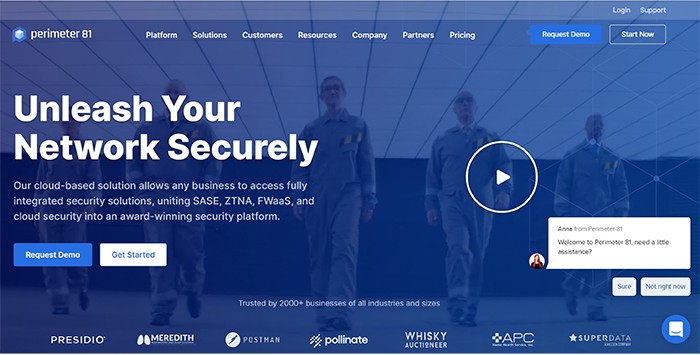 Perimeter81's mission is "To simply secure network, cloud and application access for the modern and mobile workforce," while the company's vision is "To build the most comprehensive and easy-to-use platform, making it accessible to every company of any size."
Perimeter81 offers Software-Defined Perimeter (SDP), including ZTNA, SASE, FWaaS, and VPN for cloud and network security. Perimeter81 works with AWS, Google Cloud, Azure, Salesforce, and more.
One major factor making Perimeter81 a significant start-up is the unification of advanced cloud and network security technologies into a platform to help IT teams with quick deployments and easy management. Perimeter81 is a privately held company, but the company offers partnership programs for prospective investors.Perimeter81 is trusted by top cloud companies which makes Perimeter81 an interesting startup to follow in 2023.
---
11. Privafy
Privafy is an American IT company established in 2019 and headquartered in Burlington, Massachusetts. Privafy's mission is to help organizations improve on how Data-in-Motion are protected. Privacy was established with the vision to upgrade old data security techniques.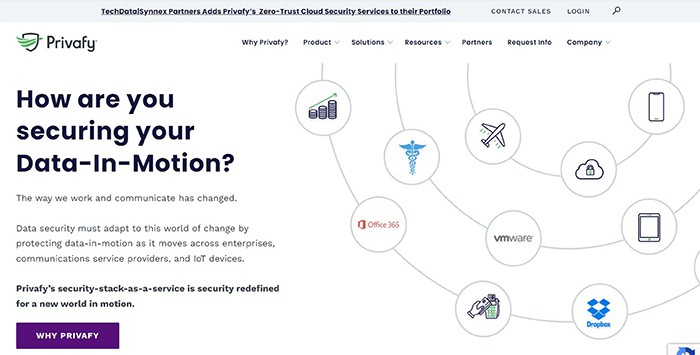 Privafy provides a cloud-native, SaaS platform that combines Denial-of-Service attack (DDoS) with VPNs, SD-WAN, firewalls, and more to offer comprehensive Data-in-Motion protection for cloud, IoT, and more.
The importance of Privafy in cyber security includes protecting networks against viruses and malware, protecting services from spying and man-in-the-middle attacks, preventing loss of data, and more.
Privafy is a privately held company and can be invested in. Privafy is one startup that should be followed in 2023 because the company offers an improved approach to Data-in-Motion security.
---
12. Isovalent
Isovalent is an American computer and network security company founded in 2017 with its company headquarters at Mountain View, California.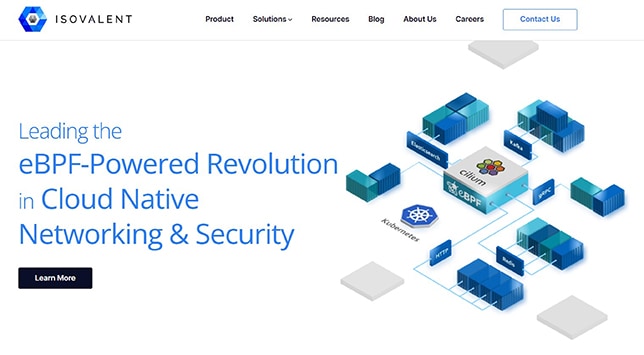 Isovalent's mission is to make Cilium, an open-source product developed using extended Berkeley Packet Filet (eBPF), a commercial product. Isovalent was founded on the vision to "harness a low-level mechanism called eBPF through Linux to embed network orchestration code directly into the operating system itself."
Isovalent's works include Cilium Open Source and Cilium Enterprise. Cilium Open Source offers eBPF-backed security and networking for Kubernetes services across cloud platforms, while Cilium Enterprise secures workloads of infrastructures, cloud-native forensics and threat identification, and more.
One major importance of Isovalent to cyber security is the provision of advanced networking and security for Kubernetes environments. Isovalent is a privately held company with top investors in the industry.
Isovalent's investors include Google and Cisco demonstrating its significance in the cyber security field in 2023.
---
13. Ethyca
Ethyca is a New York-based computer software company founded in 2018. Ethyca's mission is "To be the trust infra of the internet," with a vision to help organizations build secure systems.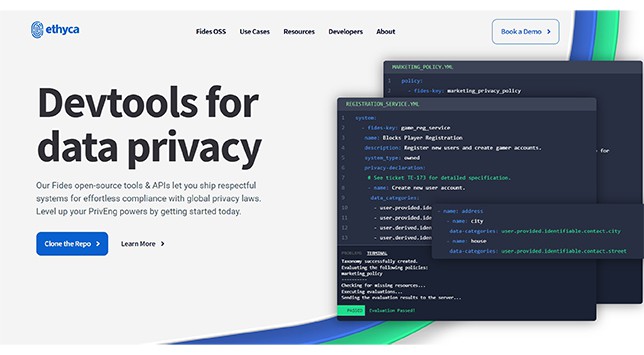 Ethyca's works include Pro and Fides products. Pro is a product for privacy ops that allows teams to include the California Consumer Privacy Act (CCPA) and General Data Protection Regulation (GDPR) in the tech stack of products. Fides is an open-source product that ensures the privacy of systems development life cycle (SDLC) processes by allowing programmers to define and enforce privacy rules directly into process codes.
Ethyca is important in helping developers to build privacy tools or rules into codes. Ethyca is a privately held company with about 21 investors. Ethyca is a startup that should be followed in 2023 because the company offers a free, open-source, and easy approach to create privacy tools into codebases.
---
14. Immuta
Established in 2015, Immuta is a software company that provides cloud data control. Immuta's headquarters is in Boston, Massachusetts.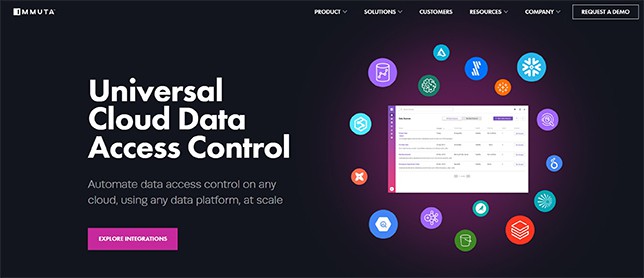 Immuta's mission is "To enable the legal and ethical use of data, ensuring that data is accessible to only those who need it, for the right reasons, and in the proper form." Immuta's vision is to achieve its mission while observing company values.
Immuta's works are in cloud data access control, cloud migration, regulatory compliance, and more. Immuta's cloud data privacy, security, and control make the company very important in the cyber security industry.
Immuta is a privately held company with partnerships with AWS, Google Cloud, Snowflake, and many others. Immuta has won several awards and is recognized by Forbes as a top startup, which explains why the company should be followed.
---
15. enso
enso is an American network security company that provides application security. enso was founded in 2020 with its headquarters in Mill Valley, California.
enso's mission is to make application security a top priority to accomplish structured workflows and an amplified application security posture. enso's vision statement reads, "We are committed to helping security teams everywhere build simplified, agile, and scalable application security programs."
enso's works are majorly on improving and managing application security through the use of enso's Application Security Posture Management (ASPM) product. enso is important because of the platform's compatibility with the cloud and SaaS. enabling it to access and suggest cyber security improvements.
enso is a publicly held company, but the startup welcomes investors. enso is the first company to provide AppSec solutions which makes them a great startup to follow in 2023.
---
What are the Purposes of Cybersecurity Startup Companies?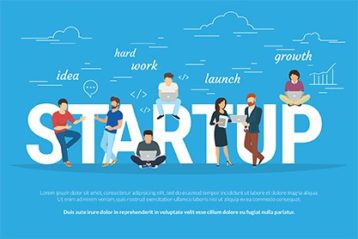 The primary purpose of Cybersecurity startups is to offer solutions to security challenges. According to the cybersecurity definition, it can be observed that Cybersecurity startups aim to help individuals, organizations, or IT teams to protect data, systems, processes, privacy, or applications on platforms such as the cloud or Kubernetes.
Who is the Target Audience for Cyber Security Startups?
Companies or organizations are mostly the target audience of cyber security startups. Those organizations can be in different industries such as healthcare, airline, finance, government, education, technology, e-commerce, and so on.
Note:
Companies need cybersecurity
marketing to reach their target audience. Methods that can be employed include email campaigns, SEO marketing, affiliate marketing, webinars, and more.
Do Cyber Security Startups Produce Security Software?
Yes, cyber security startups produce cybersecurity software. An example is Isovalent's Cilium Enterprise which secures cloud-native forensics, workloads of infrastructures, and more. Another example is Randori's ASM which performs cloud migration security, prevention of ransomware attacks, and more.
What are Investors Looking for in Cybersecurity Startups?
The main things investors look for in cybersecurity startups are listed below.
Solutions
Excellent business plan
Market presence
Growth potential
Competitive advantage
Exit strategy
How do I Start a Cyber Security Business?
T
he first step of starting a cyber security business is having a product or a solution to a cyber security challenge. It is essential to be an expert in that field and have educational or professional certifications to back it up.
The next step is to write an excellent business plan, outlining the company's description, products or services, objectives, market analysis, marketing strategy, funding, and legal structure.
Defining the company's target audience is next. Will the company provide for specific industries? Or specialize in a particular cyber security field and provide to all industries? These are questions that need to be answered. A strengths, weaknesses, opportunities, and threats (SWOT) analysis would be of help in accessing the company's product or service in a marketplace.
Setting up the company's legal structure comes next which could be a partnership, sole proprietorship, limited liability company (LLC), or an S or C corporation. After this, a business license, official company bank account, and business credit card are the next things to be obtained.
The next step is drafting a budget and strong pitches to secure funding. When funding has been secured, buy or lease office space or start in your garage! Hire qualified or experienced employees, and start marketing aggressively.
How Much does It Cost to Start a Cybersecurity Company?
It costs an estimated $100,000-$400,000 to start a cybersecurity company. Expenses that will be incurred include taxes, salaries, insurance, maintenance or repair of hardware and software, marketing, office space lease payment, and so on.