Mozilla VPN is an open-source virtual private network browser extension, desktop application, and mobile application. On 10th September 2019, Mozilla was launched as Firefox Private Network in beta. Then on July 15, 2020, the company changed the name to Mozilla VPN after a rebranding. Mozilla VPN provides secure connections and server options for an average cost of $4.99 per month. The service is fast but has a few app issues and doesn't always work with streaming platforms. Nevertheless, the Mozilla VPN is still excellent, especially if speed is a priority.
There are three main subscription choices available with Mozilla VPN: a 12-month plan, a 6-month plan, and a monthly plan. All versions of the software are compatible with Windows 7 onwards, iOS, and Linux. Mozilla has servers in over 30 countries, with a global network of servers that run on the WireGuard protocol, which encrypts the user's connection and hides the IP address. The main usage purpose of the Mozilla VPN is to support and protect the internet as a public resource. As such, Mozilla has a firm no logging policy. Mozilla believes that an open and free internet is the key to creative, economic, and social advancement.
Using Mozilla VPN is relatively simple, once the app is downloaded, simply choose a country and server location to connect to. Mozilla is an affordable VPN service with no data limits or bandwidth caps, consequently, it is rapidly gaining popularity. With the help of Mozilla VPN, users can safely visit any website without being tracked by the ISP or government agencies. Mozilla VPN also allows users to bypass censorship in countries where internet freedom is limited. Using Mozilla VPN lets users enjoy private browsing and encrypted connections when downloading apps and files from the internet. In addition, Mozilla VPN allows users to access restricted sites such as Netflix and 9now libraries from anywhere in the world.
What Is the Cost of Mozilla VPN?
The average price of Mozilla VPN is $4.99 per month, but there are 3 plans available. Each plan has the same features and differs only in terms of the billing period. The monthly subscription plan (which is the most popular package) costs $9.99 per month. The 6 month plan costs an average of $7.99 per month and the annual plan costs an average of $4.99 per month. All plans come with a 30 day money-back guarantee.
As Mozilla VPN costs only $4.99 per month for a yearly subscription, it is one of the most affordable VPNs with these features. While Mozilla does not offer a free trial, the 30 day money-back guarantee can be treated as a free trial for users who are prepared to pay for a subscription and wait for a refund on cancellation.
What Are the Deals available with Mozilla VPN?
The 3 main subscription packages are detailed below.
1. 12 month plan: The annual package is the most popular package, offering 400+ servers in over 30 countries, WireGuard encryption, DNS privacy and a 30 day money-back guarantee. The annual package costs $59.88 for the year, which equates to $4.99 per month.
2. 6 Month plan: The 6 month plan has the same features as the annual plan, including a 30 day money-back guarantee. The cost of the 6 month plan is $47.94, which equates to $7.99 per month.
3. Monthly plan: The monthly package has the same features as the annual plan, including the 30 day money-back guarantee. This deal is expensive in comparison to the other subscription options though, costsing $9.99 per month.
Pro Tip:
The Mozilla VPN cost is reasonable for the quality of the service provided. However, there are other good value alternatives available. When searching for the best
VPN deals, it is also important to be aware of VPN discounts
, which may be found on the official website or on alternative voucher sites.
What Are the Advantages of Mozilla VPN?
The advantages of Mozilla VPN are listed below.
Ease of use: Mozilla has a relatively easy interface and is simple to download and use.
Fast speeds: Connection speeds are optimized with Mozilla, with few interruptions during normal usage.
Zero logs: Mozilla offers users reassurance with a strict zero logs policy, preventing third parties from accessing stored browsing information.
Excellent security: The overall security of Mozilla is excellent for streaming, P2P torrenting, social networking, banking, and e-mail services.
24/7 customer support: All customers have access to 24/7 customer support available in various different languages. The FAQ section of the website also has lots of useful support.
What Are the Disadvantages of Mozilla VPN?
The main disadvantages of using Mozilla VPN are listed below.
No free trial: While Mozilla does offer a 30 day money-back guarantee, it does not technically offer a completely free trial, which many competitors do.
Lower speeds on some devices: While Mozilla claims to be working hard to correct this issue, at present, some devices have notably faster speeds than others when used in conjunction with Mozilla VPN.
What Features Does Mozilla VPN Provide?
| | |
| --- | --- |
| Mozilla VPN Specs | Details |
| How is the speed of Mozilla VPN? | Mozilla provides relatively fast speeds with an average download speed of around 48.45ps and an average upload speed of 7.43Mbps |
| Does Mozilla VPN provide a fast connection? | With the speeds mentioned above, Mozilla falls comfortably within the category of fast connection VPNs. |
| How is the security of Mozilla VPN? | Using WiregGuard protocol, Mozilla encrypts users' network activity and hides the IP address. The overall security of Mozilla VPN is excellent. |
| What encryption technologies does Mozilla VPN use? | Next-generation Wireguard encryption. |
| Have there been any leaks detected with Mozilla VPN? | Mozilla has passed DNS and WebRTC leak tests, however, some users have complained about DNS leaks. |
| Does Mozilla have a Kill Switch? | The Mozilla VPN kill switch is enabled by default on the Android, iOS, Windows, Mac, and Linux apps. |
| Does Mozilla VPN provide DNS privacy | DNS support is available. |
| How many simultaneous connections can be created with Mozilla VPN? | Mozilla allows up to five simultaneous connections. |
| Is Mozilla VPN safe to use? | The Mozilla VPN hides the user's IP address, and the company does not keep any logs. Amongst the VPNs for high security, Mozilla VPN is ranked highly. |
| Mozilla Server Network | 400+ servers in more than 30 countries |
How Is the Speed of Mozilla VPN?
The average download speed of Mozilla VPN is about 48.45Mbps, while the average upload speed is around 7.43Mbps. The maximum download and upload speeds are 60.4Mbps and 8.2Mbps, respectively. Finally, the minimum download and upload speeds are 32.8Mbps and 5.7 Mbps, respectively.
The main speed factor with all VPNs is the distance from the server the device is connected to. The closer the user is to the server, the faster the speed and likewise, the further the server is away from the device, the slower the connection speed. The speed of Mozilla VPN is also affected by the number of users using the VPN at a particular time. The device being used also affects the final connection speed, for example it is common for Android devices to reach different speeds to iPhone devices.
Mozilla VPN achieves speeds somewhere between that of NordVPN and ExpressVPN. In the comparison, NordVPN has a download speed of around 25Mbps and an upload speed of 3Mbps, while ExpressVPN has a download speed of about 85.84Mbps and an upload speed of around 68.59Mbps. Mozilla VPN is still faster than many VPN options but the ones listed above are some of the fastest options available.
What Encryption Technologies Does Mozilla VPN Use?
Mozilla VPN uses the following encryption technologies to ensure that users' privacy is not compromised:
1. The next-generation WireGuard protocol
2. Transport Layer Security (TLS)
3. Perfect Forward Secrecy (PFS)
4. Elliptic Curve Cryptography
Encryption technology is an essential component of modern VPN services as it prevents user information from being readable to third parties in the (unlikely) event that internet traffic is accessed. Mozilla benefits from the next generation WireGuard protocol, originally supported by Mullvad VPN. Consequently, there are few notable security weaknesses of Mozilla VPN.
What Are the Privacy Policies of Mozilla VPN?
A VPN privacy policy is a legal document that outlines the company's online privacy practices, in particular it states how and what user browsing information is stored and shared with third parties, including law enforcement. This is important because in many cases, VPN providers are obliged to share user information without the consent of the user. Many companies and institutions require a privacy policy, including VPNs, universities, hospitals, and credit card processing companies.
Mozilla believes in the value of privacy and security and is committed to protecting users' privacy. Mozilla's Privacy Policy is based on industry-leading practices, including the EU-US Safe Harbor framework and the Swiss Federal Data Protection Act (FDP). The company's Privacy Policy has been reviewed and approved by the Information Commissioner's Office (ICO) in accordance with the UK Data Protection Act. The company also complies with applicable laws on data retention in all countries where the VPN operates. The Mozilla VPN app also provides a "Do Not Track" feature that allows users to opt-out of third-party tracking.
Mozilla VPN does not keep logs of any kind. All service traffic is routed through a VPN server in the USA, and all data is encrypted using the WireGuard protocol. Mozilla informs its users what personal information the company collects, namely the user's name, email address, and billing information. Importantly, this information excludes sensitive data as Mozilla does not directly identify its users in any stored data.
Pro Tip:
Transparency and openness are a part of Mozilla's founding principles, which are essential to the company's operation. Mozilla's codebases, development process, and bi-annual Transparency Report form thorough overall privacy policy commitment.
Does Mozilla VPN Provide DNS Privacy?
The Domain Name System (DNS) is the program that converts human-readable domain names (like "mozilla.com") into IP addresses. The DNS is a critical part of the Internet's infrastructure, and any service that uses DNS to route requests to websites must provide adequate protection for the data transmitted via DNS. DNS traffic information is technically publically available but DNS privacy hides this information, enhancing online security.
Mozilla VPN provides DNS privacy by changing the DNS servers that deliver users' requests to the VPN servers. By routing users' DNS requests through Mozilla VPNs' DNS servers, the company keeps its user's browsing data private and prevents others from tracking users' online activities. Mozilla has also put a DNS Leak Protection system in place that ensures all Mozilla VPN users' data remains private and cannot be accessed by third parties.
DNS servers are like the phone book for websites. VPNs can shield users' online activity from the ISP by using one of the VPNs' trusted DNS servers, which will be assigned to users on a per-user basis. There are many types of DNS services, such as those that offer tracker blocking or ad blocking with speed and local options that have benefits and other features like speed.
With today's Custom DNS servers, Mozilla VPN lets users choose a DNS server according to individual needs. The DNS feature can be found in the individual Network Settings under Advanced DNS Settings, where it is possible to select from the default or local servers. The list of recommended servers is also available for users who don't know what to choose.
Pro Tip:
The new Custom DNS feature has an excellent success rate, according to Mozilla. Users can expect a good level of DNS privacy from Mozilla.
What Operating Systems Are Compatible With Mozilla VPN?
Mozilla VPN works on most major operating systems, including:
Windows 7 onwards
Linux
Mac OS 10.12 onwards
iOS
Android mobile devices
.In today's world, where most homes have several devices running multiple operating system types, it is increasingly important that VPN service providers ensure their products are compatible with as many operating systems as possible. Device compatibility is one of the most important criteria that users chose a VPN based upon.
Mozilla VPN bypasses some of the toughest content blocks, such as those on Netflix and 9now libraries, enabling people to access local content abroad. However, Mozilla is not powerful enough to avoid IP proxy errors with some streaming platforms like Disney+, Hulu, HBO Max, and DAZN. The price of this service can be quite disappointing as many other mid-range/premium VPNs for streaming services work with these sites at a cheaper rate than Mozilla.
Mozilla VPN offers browser extensions for Chrome, Firefox, and Opera. The extension is available for Windows, Mac, iOS, and Android. The Mozilla VPN can be used on up to 5 devices simultaneously.
Where Are the Mozilla VPN Server Locations?
Mozilla VPN has 400+ servers available in more than 30 countries, including, but not limited to, Austria, Canada, France, Belgium, Germany, Finland, Italy, Ireland, Netherlands, Spain, Singapore, Malaysia, New Zealand, Sweden, the UK, Switzerland, and the United States.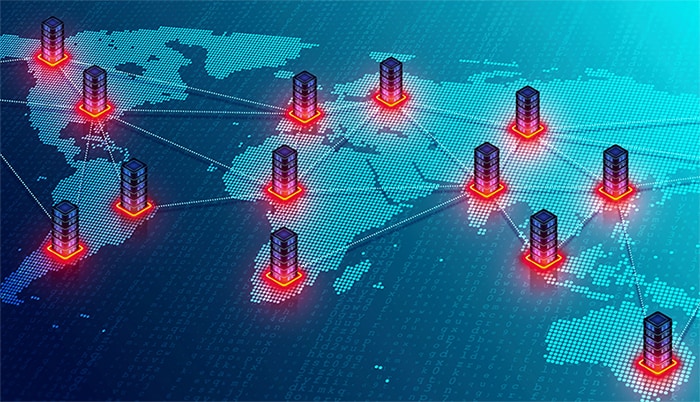 As Mozilla VPN is not accessible in all countries, it technically has a georestrictions in some countries. For a full list of countries where Mozilla can be accessed, visit the official website. However, Mozilla does enable users in over 30 countries to access georestricted content. This is made easier by the "smart location" feature which automatically detects the country of the user's IP address and connects the user to the best server in that country.
How to Download Mozilla VPN to Your Computer?
Follow the steps below to download Mozilla VPN to your computer.
Step 1: Go to the Mozilla VPN website.
Step 2: Click on the "Download" button.
Step 3: Save the downloaded file and install the file system in a few seconds.
Step 4: Open the Mozilla Firefox browser or any other app that supports Mozilla VPN and sign up for a new account.
How to log in to Mozilla VPN
Step 1: Go to the Mozilla VPN website.
Step 2: Click on the "Sign In" button.
Step 3: Enter the login credentials.
Step 4: Click on the "Sign In" button.
Mozilla VPN Company Information
The company information for Mozilla VPN is summarized below.
| | |
| --- | --- |
| Definition of Company Information | Company information refers to key details about the company and its activities. Most companies dedicate a section to their website where this information is kept. |
| Importance of company information | Company information is important because it allows customers and potential investors to find out about the company as a whole, rather than just the service they provide. |
| CEO name | Mitchell Baker |
| Address | 331 East Evelyn Avenue Mountain View, CA 94041 USA |
| Customer's support phone number | Mozilla has not provided a direct phone number to contact for support but it is possible to reach Mozilla via their social media accounts or customer support team. |
| Foundation date | 15 July 2020 |
| Country of registration | United States of America |
| Who is the owner of Mozilla VPN? | Mozilla Foundation |
| Where is the Mozilla VPN Headquarters? | Mountain View, California, United States |
| How many employees does Mozilla VPN have? | Over 1,000 employees worldwide |
| What are the social media accounts of Mozilla VPN? | Twitter: @mozillaInstagram: @mozillaYouTube: FirefoxWebsite:mozilla.org/firefoxFacebook: MozillaLinkedIn: Mozilla |
| What is the logo of Mozilla VPN? | |
What Are the Alternatives to Mozilla VPN?
Some of the best alternative VPNs to Mozilla are listed below.
ExpressVPN
NordVPN
Surfshark
Private Internet Access
ProtonVPN
CyberGhost
Hotspot Shield
IPVanish
Mozilla VPN vs. CyberGhost VPN
CyberGhost is a good alternative to Mozilla VPN in terms of speed, security, cost, and functionality. While Mozilla uses WireGuard protocol to keep users' information safe, CyberGhost is safer as the VPN offers 256-bit encryption (the highest level available).
Mozilla VPN vs. ExpressVPN
For a fast connection, ExpressVPN is far superior to Mozilla. ExpressVPN offers a premium service with no speed limits. However, if security is the main concern, Mozilla VPN should be the preferred choice. Security is the only real feature of Mozilla that may rival ExpressVPN, which ultimately offers a simple and easy-to-use service with an excellent user interface.
Mozilla VPN vs. Surfshark VPN
In comparison to Mozilla, Surfshark is still exceptional, which should be expected for one of the top VPNs on the market today. One of the best features of Surfshark is that users can simultaneously connect to the VPN with an unlimited number of devices, dwarfing the maximum of 5 simultaneous connections offered by Mozilla. For the features offered, Surfshark is also reasonably priced, arguably being better value for money than Mozill and also offering a free trial.
Mozilla VPN vs. NordVPN
Another popular VPN, NordVPN is also superior to Mozilla, especially for organizational use. NordVPn is also excellent in terms of security and unblocking ability. Mozilla does, however, perform better than NordVPN in terms of speed.