Everybody needs to consume some form of entertainment every once in a while to recharge. Popcorn Time Safe is a new, innovative way to consume high-quality content online. But is Popcorn Time safe?
For the uninitiated, Popcorn Time is one of the most popular modern BitTorrent players that has an integrated media player. Popcorn Time essentially works like any other BitTorrent client as users can download torrents from any torrent website via Popcorn Time. Where Popcorn Time is different from the vast majority of BitTorrent clients is that Popcorn Time has a custom media player integrated into the client. The main reason why people use Popcorn Time is to watch torrent files almost instantly with no more than a few clicks.
Since Popcorn Times leverages peer-to-peer (P2P) technology to download torrent files and stream content, there is always a chance of an IP address or data leak. Popcorn Time doesn't come with any built-in security features that protect user data. Hence, the onus is on the user to take all the required security and privacy steps before using Popcorn Time.
In this guide, readers will learn more about how Popcorn Time works and the most common threats for Popcorn Time users. The guide will also offer a few tips on how to keep safe on Popcorn Time and whether or not using the platform without any security measures is a good idea.
DISCLAIMER:
Security Gladiators in no way encourages or condones any kind of copyright violation or circumvention of restrictions. That includes streaming illegal content as some services can host both legal and pirated content. You need to do your own research to see if these services and content are legal in your own country. We suggest to always use a VPN while streaming or downloading anything from the web.
What Network Does Popcorn Time Use?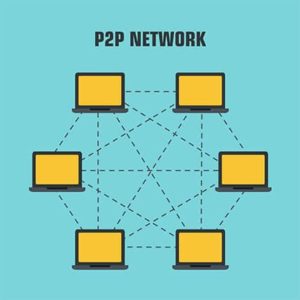 The network Popcorn Times uses is a P2P or peer-to-peer file-sharing network. While distributing content via P2P technology is innovative and convenient, the method does give rise to various security vulnerabilities.
Since the content available via P2P networks depends on peer machines (other users) distributing the downloading and uploading process among all the members of a group, there is no way for a given user to know if the content is safe.
Whether or not content is safe means different things to different people, but generally, some content not being safe means either the content has malware injected into the available files or the content is violating copyright laws.
For the individual, there is no fool-proof way to eliminate threats to privacy. However, that matters little for law enforcement agencies. Moreover, downloading content via the P2P network may also go against the internet service provider's bandwidth consumption policies.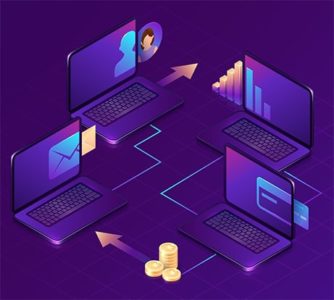 Malware and copyright infringement are not the only security and privacy issues that can arise with the use of Popcorn Time. P2P users basically download content from other people's hard drives (any member can download from any other member) and what can and can't be downloaded isn't always clear.
Programs like Popcorn Time can have complex sharing policies, which may give rise to security and privacy vulnerabilities as a P2P program can potentially share all the files present on the user's device. Not paying attention to Popcorn Time settings can also lead to more vulnerabilities.
Note:
There are very few restrictions on the content available via P2P networks. So, apart from malware and copyright-infringing content, a user may download something with another P2P member's personal details. That can cause privacy problems too.
Other vulnerabilities introduced by Popcorn Time and essentially all services using P2P networks include downloading unapproved content—sometimes an application can download something the user did not explicitly approve—and modified content—Popcorn Time does not provide tools to check whether the downloaded content has been modified or not.
What are the Potential Threats of Popcorn Time?
The potential threats of Popcorn Time are given below.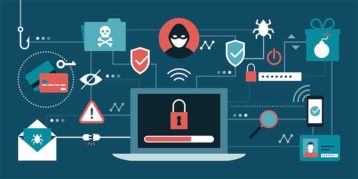 Malware (users should know more about malware definition to separate malware from other threats)
DDoS
Man-in-the-Middle attacks
Phishing
Spyware
Adware
XSS attacks
Can You Get Hacked through Popcorn Time?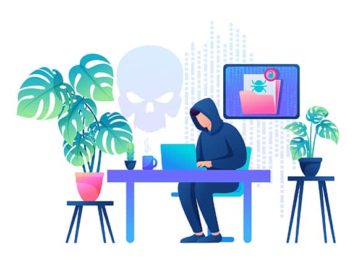 Yes, users can get hacked through Popcorn Time. Hacking is said to happen fairly regularly on P2P networks where some users do not take proper precautions. If hackers have compromised a given P2P network/device, there is ample opportunity to record internet activity on the network or the device through which the activity is happening.
As for the type of information that can be compromised, hackers can essentially monitor and record everything going through the P2P network. Regardless of the activity, though, hackers can retrieve information such as an IP address and the country of the Popcorn Time user.
This is important:
Popcorn Time users should take care to only use legitimate versions of Popcorn Time and stay away from Popcorn Time forks that are not trustworthy. Popcorn Time users should also deny any request for a codec download to play content as that is usually an attempt by hackers to compromise a given device or send a user to a site that steals personal information.
What are the Ways to Use Popcorn Time Safely?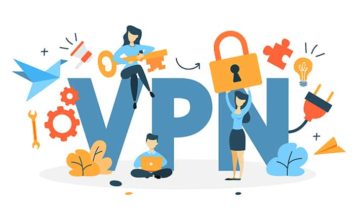 There are many ways to provide safety by using Popcorn Time, but the two most important ones are using a VPN service and an antivirus application.
A VPN service will hide the user's original IP address and encrypt user data to keep hackers at bay. Even if hackers get a hold of user data, the encryption will make sure user data remains unreadable. A VPN will also change the location of the user's device, which can further deter hackers and other malicious actors.
Antivirus applications can also improve safety on Popcorn Time because malware-infected content downloaded from the platform would be swiftly identified and quarantined. Modern antivirus products (some of which are free) have become very competent at scanning all downloads and watching for new exploits. If a user mistakenly downloads something malicious, a good antivirus product would have no problem removing the download before any damage can be done.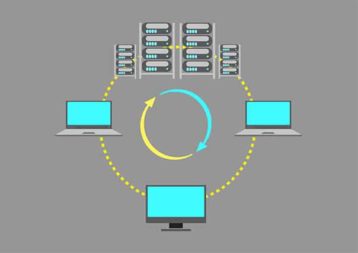 Apart from using a VPN and antivirus application, users can also go use sandbox applications—or basically, any application that allows for the creation of a virtual machine. Once the virtual machine is set up, the user can install and use Popcorn Time on the machine. Even if the user downloads something malicious or hackers try to compromise the application, the virtual machine will make sure everything related to Popcorn Time is cut off from the rest of the system. Any malware that may slip through the cracks will only have access to the virtual machine and not the rest of the user's system.
Another way to safely use Popcorn Time is to only download Popcorn Time from reputable sources. Most of the trustworthy sources are available on GitHub. Reddit is also a great place to find such trustworthy links. The Popcorn Software group has a GitHub repository that usually offers the best builds. This GitHub repository is the official one and is verified. The repository also contains the link to the official website link and customer support address.
One less discussed way of keeping safe while using Popcorn Time is to stay away from content which is copyright protected. A simple way to know if some content downloaded or streamed via a torrent client is copyrighted or not is to look if multiple people are downloading/streaming the said content. There is a high chance that if multiple people are downloading and streaming the same piece of content at the same time, there is some copyright infringement going on. If the torrent file contains anything that has been released recently (recently here means in the past 30 or 40 years) such as movies, music, video games, documentaries, software applications and books then that content is definitely copyright protected.
Users can always take a look at the torrent, see the content available and then contact the creator/producer/publisher of the content to check if the content is copyright protected.
Online users looking to use applications such as Popcorn Time to stream/download content via torrenting should know that depending on the laws of the country infringing copyrights can lead to warnings, fines and even jail time. Most users in countries like the US and the UK are only likely to get warnings and maybe some fines though.
Which Popcorn Time Is Safe to Use?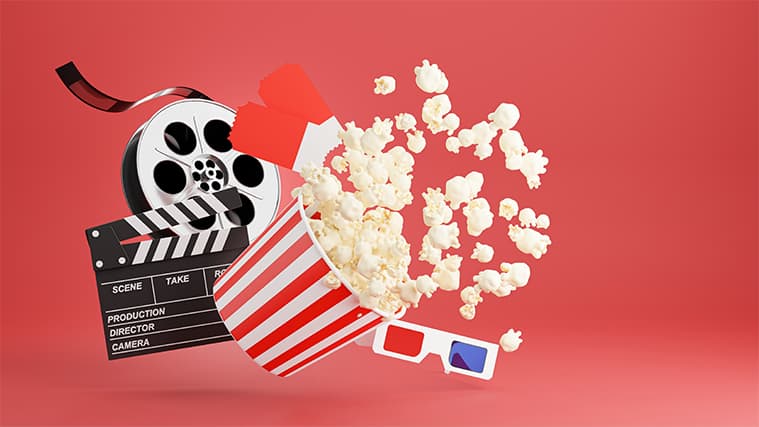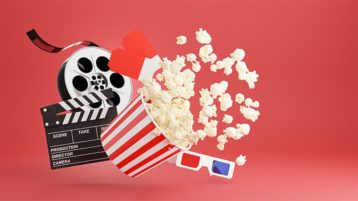 The Popcorn Time that users should use for safety are popcorntime.app and popcorntime.is. Popcorntime.app is considered the official version of Popcorn Time in the community. The code is completely free and open-source.
Popcorntime.is recommended because the developer of this fork of Popcorn Time has been working in the community for a long time now. Popcorntime.is also offers a VPN service for better privacy, but again, users should look elsewhere if serious about privacy and security online while using Popcorn Time.
Note:
Readers should note that both of these Popcorn Time forks are different and separate.
1. PopcornTime.app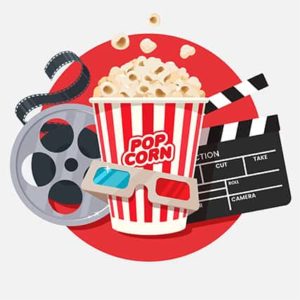 PopcornTime.app is as close to the official Popcorn Time experience as online users can get. The main usage is to stream content directly from torrents at the click of a button rather than wait for the download process to finish.
This fork of Popcorn Time also has a VPN partner that users can subscribe to, but anyone who is serious about privacy should look for third-party solutions that offer more quality. Another reason why Popcorntime.app is the most recommended fork of Popcorn Time is that popcorntime.app is available on all platforms, including Android, Linux, macOS and Windows.
As far as the security of PopcornTime.app is concerned, this popcorn time fork is open-source—meaning the app developer is confident about the security mechanisms of the app—and offers a VPN service for more security.
2. PopcornTime.is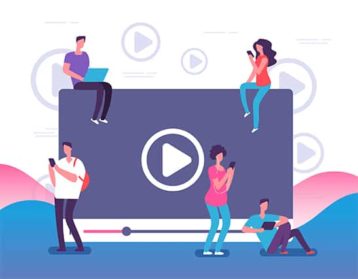 Popcorntime.is is another fork that users should check out to stream content from various different torrent sites. Similar to popcorntime.app, popcorntime.is also offers the service on platforms such as Android, Linux, macOS and Windows. This fork also provides an iOS version that users need Cydia to properly install for streaming.
The popcorntime.is also offers a VPN service integration for more security and privacy. However, this fork of popcorntime is not open-source, which may be a drawback for users who want to know exactly what an app is doing behind the scenes.
Can a VPN Provide Safety for Popcorn Time?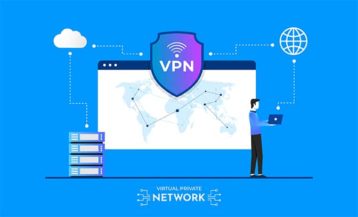 Yes, a VPN can provide safety for Popcorn Time. Working like a P2P torrent client, Popcorn Time can introduce a lot of security and privacy risks for the end-user. Hackers can get a hold of the user's IP address and internet service providers can record user activity via Popcorn Time to then send copyright violation notices.
Using a VPN can solve all security and privacy problems associated with PopcornTime. The term VPN stands for a virtual private network. Once installed on a system, VPN services allow the device owner to gain privacy and anonymity in the online world. VPN services do that by creating a private network and hiding the user's original IP address. VPN services also establish encrypted connections, further improving privacy and security.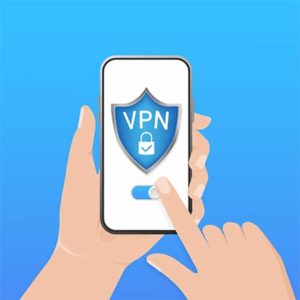 Using a VPN with PopcornTime is essential because of the way Popcorn Time works, as mentioned before. To gain privacy and security by using a VPN with the Popcorn Time app, users should go to the official website of the VPN service selected, then sign up for a suitable package and download the platform-specific app available on the website. After that, users should install the VPN app on the device where Popcorn Time is installed and will be used to stream content.
Every time the user wants to stream a movie or TV series via PopcornTime, the VPN app should be launched and a server should be selected/activated.
With that said, users need to make sure that the VPN selected supports P2P file-sharing and has a huge server network to enable fast streaming.
Note:
Changing one's IP address or protecting online activities with a VPN does not mean the user won't come across copyrighted content on Popcorn Time. Users should keep in mind that most but not all content available via Popcorn Time is copyrighted.
What are the Best VPNs for Popcorn Time?
The best VPNs for streaming Popcorn Time content are given below.
ExpressVPN
IPVanish
CyberGhost
1. ExpressVPN
ExpressVPN is considered one of the best VPN services for PopcornTime. ExpressVPN has a fast server network, which also provides great security. Popcorn Time users need a VPN service that is able to eliminate buffering while keeping IP addresses safe and hidden. ExpressVPN does all of that and more.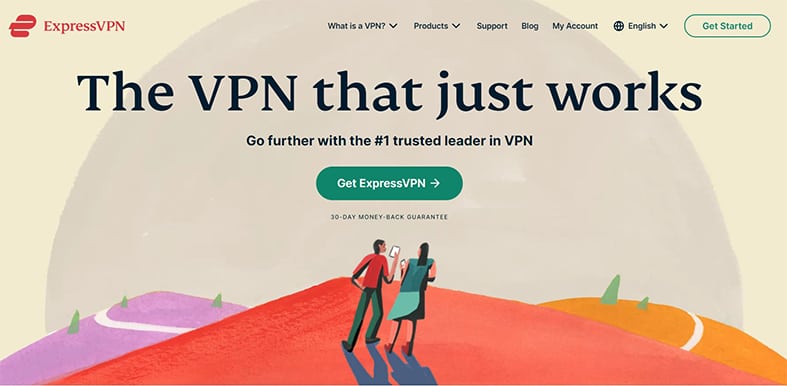 ExpressVPN supports multiple secure protocols, which is essential for Popcorn Time users as only the best security practices can secure against malicious activity on P2P networks.
ExpressVPN also has dedicated apps for all major platforms, which is also critical for Popcorn Time users. A VPN is useless if the service does not offer an app for the platform (like Android/iOS, macOS or Windows) on which a user wants to install and stream Popcorn Time content.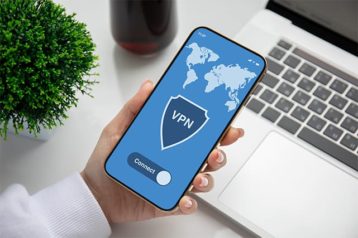 To use ExpressVPN with Popcorn Time, users can sign up for a subscription package via the VPN's website, set the login details, download the VPN app for the device on which Popcorn Time is installed, install and launch the VPN app, and then connect to a suitable server. Only after that should users launch the Popcorn Time platform and start streaming content.
The main benefits of using ExpressVPN for Popcorn Time include hidden IP addresses, encrypted internet traffic, a low chance of buffering issues and apps for all platforms.
Many of the benefits of ExpressVPN transfer outside Popcorn Time streaming as well, such as fast and secure servers, advanced security features, servers in over 90 countries, a money-back guarantee and multiple simultaneous connections so that more than one person can stream content via Popcorn Time at the same time.
Readers are free to read various
ExpressVPN reviews
online to decide if using ExpressVPN with Popcorn Time is worth the trouble.
2. IPVanish
IPVanish is the VPN of choice for users who want to get security and privacy while streaming content from Popcorn Time at a decent cost. The main functions of IPVanish (when used by Popcorn Time users) are to hide internet traffic, hide or change the user's original IP address and keep the connections encrypted.
IPVanish's main usage purpose comes down to increased privacy and enhanced security. To use IPVanish for Popcorn Time, users can sign up for a subscription package on the VPN service's website, set the login credentials, install the IPVanish app on the Popcorn Time device, then launch the VPN app and connect to a server. Just like before, only then should Popcorn Time users move forward and start streaming content on Popcorn Time.
IPVanish supports the IKEv2 protocol, which is very secure for Popcorn Time users looking to watch content on mobile devices via torrents. IPVanish also offers fast servers, reducing buffering issues for better Popcorn Time streaming.
In addition, IPVanish further benefits Popcorn Time users with advanced security features such as split tunneling (for when users only want Popcorn Time traffic to be protected and the rest of the apps to be left alone) and full P2P support (so that users can stream Popcorn Time content from any server).
There is also the kill switch feature, which is essential for Popcorn Time users as every time a VPN connection drops, IPVanish moves to cut the device's internet access and hence protects the user's IP address and internet activity from the P2P network.
A better way to make a decision about using IPVanish with Popcorn Time is to read the many available
IPVanish reviews
online.
3. CyberGhost
CyberGhost VPN is another quality VPN service for users of Popcorn Time. CyberGhost provides security and anonymity while keeping everything simple so that users can spend more time streaming content on Popcorn Time and less time setting up the VPN app.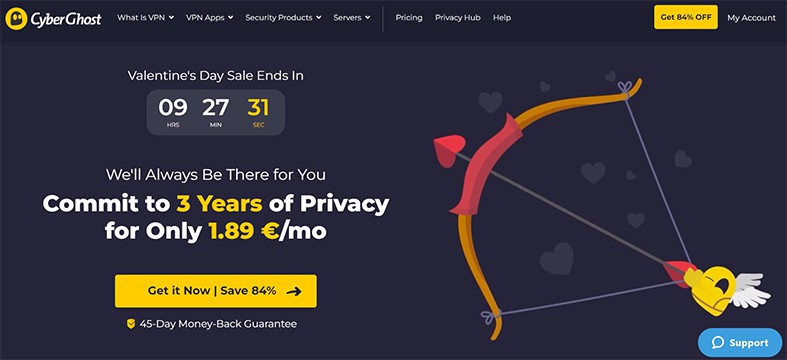 The main functions of CyberGhost, when used with Popcorn Time, are to hide the user's IP address, remove any throttling mechanisms, protect the user's IP address even when the VPN connection drops and fully support Popcorn Time streaming on servers to minimize disconnects.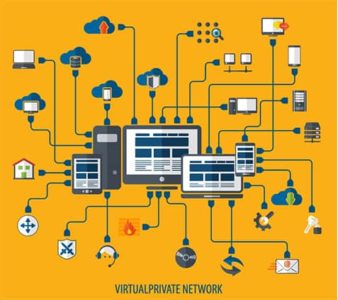 Primarily, CyberGhost is used to maintain privacy and guard internet traffic when using services like Popcorn Time. CyberGhost VPN can be used just like any other good VPN app. First, users sign up for a subscription package and download the VPN app (for the device on which Popcorn Time is installed) from CyberGhost's website. Then, launch the VPN app, sign in and connect to a server to start Popcorn Time streaming.
The main benefits of using CyberGhost for streaming on Popcorn Time include access to thousands of servers and hence less buffering, maximum compatibility since the service supports a range of devices, great security features such as a kill switch and split tunneling, activity-specific modes and servers for optimized Popcorn Time streaming and a lengthy money-back guarantee so that users can try the app for Popcorn Time streaming risk-free.
CyberGhost reviews
are an excellent way to learn more about whether or not the VPN service's packages work well with apps like Popcorn Time.
Does Popcorn Time have a VPN Built In?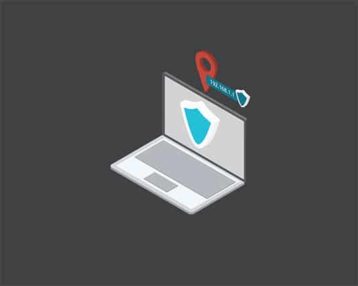 Yes, Popcorn Time does have a VPN built-in. Some of the features of the built-in VPN include the ability to hide IP addresses and keep users safe from copyright trolls.
The specific steps to start using Popcorn Time's built-in VPN will differ depending on the fork the user has downloaded and installed. But in most reputable Popcorn Time forks, users should be able to see a lock icon near the top of the page that can be clicked to activate the built-in VPN protection.
Is Popcorn Time's VPN Safe?
As far as security is concerned, while having a VPN is always better than not having any VPN, the benefits of using one can be reduced depending on the quality of the service.
Any Popcorn Time fork that offers a built-in VPN package usually does so by collaborating with a third-party VPN service. Once third-party VPNs come into the equation, there is no way to guarantee privacy and anonymity. Most of the VPN services that offer services via Popcorn Time apps are not well known. For example, in the beginning, popular Popcorn Time forks offered a VPN from Kebrum.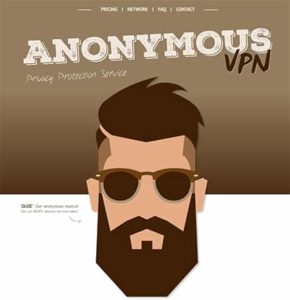 Currently, the most popular fork of Popcorn Time, popcorntime.is, uses Anonymous VPN. Anonymous VPN has been reported to not guard against DNS and IP leaks. Moreover, Anonymous VPN doesn't have a reputation for sticking to a zero-logs policy and offering fast VPN servers to keep IP addresses safe and eliminate buffering.
Similarly, none of the other Popcorn Time forks that offer a VPN feature do so by connecting to a reputable VPN service. PopcornTime.app has a partnership with VPN.ht, which is again not the most reputable or highly-ranked VPN service in the market.
Pro Tip:
With safety not guaranteed, readers should always go with an external VPN service that provides dedicated apps for all major platforms and audited zero-log policies, among many other benefits.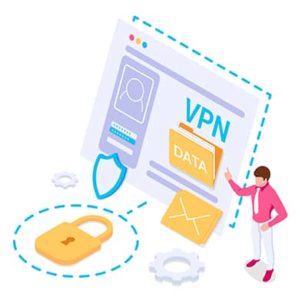 External VPNs have plenty of other advantages over VPN services that come as a built-in feature with Popcorn Time forks. First of all, external VPN services have a money-back guarantee and have huge server networks that support P2P activities and unblock other in-demand streaming services such as Netflix and Amazon (something a Popcorn Time built-in VPN service can't do).
Another benefit of using an external VPN service to stream on Popcorn Time is the ability to apply discounts to save money on subscription packages. Moreover, external VPN services will not only work with Popcorn Time but also for all other applications on the device.
Users are free to pick whichever VPN service suits the present needs and environment. There is no such option with the built-in VPNs in Popcorn Time forks. External VPNs should also be chosen because of the dedicated customer support and advanced security features.
Can I Use Popcorn Time without a VPN?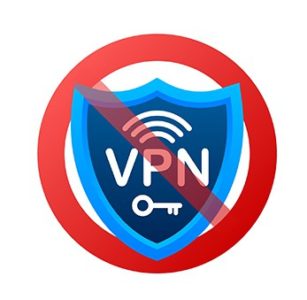 Yes, users can use Popcorn Time without a VPN. But users should keep in mind that without a VPN service in place, internet service providers and other users in the P2P network would be able to see the user's IP address and internet activity. Copyright trolls would also have no trouble getting a given user's information from the internet service provider and recording the copyright violations done knowingly or unknowingly by the user. Sometimes if the extent of copyright violations and other P2P activity is large enough, internet service providers may cut off internet connection without prior notice.
The importance of using a VPN with Popcorn Time can be judged from the fact that even the Popcorn Time forks recommend running VPN services before using the service to watch content. One of the reasons why that is the case is because the vast majority of users will come across a lot of copyrighted content on Popcorn Time at one point or another.
Not using a VPN with Popcorn Time will deprive the user of privacy and security features such as a hidden IP address, encryption, unblocked content and total anonymity.
To use Popcorn Time without a VPN, all users have to do is install the app and stream content. Even the Popcorn Time forks that offer built-in VPNs do not make using a VPN a requirement to utilize the BitTorrent client app.
In short, as far as safety is concerned, using Popcorn Time without a VPN is very risky for privacy and data security. These are just some of the reasons why users must use an external VPN for PopcornTime. External VPNs provide a money-back guarantee, the strongest encryption possible, zero-logs, fast servers, extra features like ad-blockers and the ability to unblock streaming services other than Popcorn Time.