A VPN (virtual private network) protects internet users online by hiding IP addresses and encrypting internet connections. One such service is ProtonVPN. The average price of ProtonVPN is $4 per month, billed yearly at $48. ProtonVPN is user-friendly and comes in multiple packages and deal names, including the "Free," "Basic," "Plus" and "Visionary" plans. Each plan comes with a unique package billed at different prices depending on the package's features. The free version of ProtonVPN is devoid of speed, downloading data at an average rate of 47.4Mbps, with upload speeds averaging 22.0 Mbps. The pace is generally reduced but with increased latency.
ProtonVPN is usable on Windows, macOS, iOS, Linux and Android devices. The service has a command-line tool that Linux users must implement using Internet Protocol Security (IPSEC). ProtonVPN provides secure, encrypted communication between two computers when the VPN app is in use. The VPN protocols ProtonVPN utilizes include OpenVPN, IKEv2 and WireGuard. To get ProtonVPN, a user needs to download the software and complete the installation on Windows or the operating system of choice. Android users can download ProtonVPN via the Google Play Store, and iOS users can find the app on the Apple App Store. According to ProtonVPN's annual server poll, the VPN is highly popular in specific countries such as Cyprus, the Philippines, Thailand and Puerto Rico. The VPN service was ranked 18th among 303 other VPNs.
What is the Cost of ProtonVPN?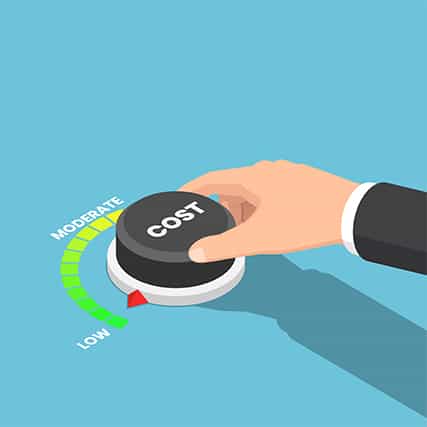 New users can take advantage of ProtonVPN's free services. However, the average price of a basic ProtonVPN service goes for $4.99. The pricing comes with comprehensive, user-friendly apps that work with all major operating systems. Users also benefit from an open-source code made public for anyone to verify ProtonVPN's security. Multiple factors affect the VPN's pricing, such as the number of servers, speed, number of VPN connections and whether the user wants to add a ProtonMail visionary account. The availability of a secure core VPN and P2p/BitTorrent support also influence the pricing.
Moreover, there are extra packages that charge higher prices. The "ProtonVPN Plus" package goes for $5.99 per month, billed yearly at $71.88 for the first year. The "Visionary" package goes for $24 per month, billed at $288.
What are the Deals of the ProtonVPN Service?
ProtonVPN offers three packages, listed below.
ProtonVPN Basic Package: The basic package costs $4.99 per month, translating to $48 yearly. This package offers over 400 servers, high-speed service, a maximum of two VPN connections, an Adblocker, a strict zero-logs policy and P2P/BitTorrent support.
ProtonVPN Plus Package: The Plus Package goes for $5.99 per month, billed yearly at $71.88 for the first year. Features of this package include more than 1,500 servers, the highest speed of up to 10 Gbps, two VPN connections, an Adblocker, a strict-zero logs policy, P2P/BitTorrent support, streaming service support and Tor over VPN.
Visionary Package: The Visionary package goes for $24 per month and includes features such as 1,500-plus servers, the highest speed of up to 10 Gbps, up to 10 VPN connections, an Adblocker, a strict zero-logs policy, P2P and BitTorrent file-sharing, streaming service support, Tor over VPN, a 20 GB ProtonMail Visionary account and the ability to add up to five users on one email account.
Considering the ProtonVPN cost, this VPN provider is one of the most affordable options in the market. ProtonVPN Plus, which has received favorable reviews, only costs $5.99 per month.
How Much Does ProtonVPN Cost After 2 Years?
After 24 months, a ProtonVPN Plus account's going price is $159. The yearly price stands at $96 per year. Buying ProtonVPN for 24 months saves a user the cost of purchasing the Plus plan annually. For instance, the annual cost of a Basic plan is $48, translating to a $4 monthly fee. A two-year plan costs $79, which converts into a monthly cost of $3.29.
Is It Possible to Use Gift and Discount Codes on ProtonVPN?
Yes. ProtonVPN offers coupons occasionally as an act of goodwill to disgruntled customers or in case of a billing error.
ProtonVPN also offers official special promotion coupons publicized on social media pages. Individuals using the service also can give ProtonVPN promo codes to other users.
However, those using these gift codes must be cautious of malicious third-party sites claiming to issue gifts and discount codes. Individuals can source gifts and discount codes on ProtonVPN from trusted ProtonVPN review sites. To use the gift or discount codes on ProtonVPN, users can visit the reliable site offering the code, copy the text, shop and then use the code during checkout.
What are the Advantages of ProtonVPN?
The advantages of ProtonVPN are given below.
Strong Protocols: ProtonVPN is known for security protocols such as IKEV2, OpenVPN and WireGuard, offering users protected VPN tunnels.
Variable Pricing: ProtonVPN offers four plans to suit users' needs. One of these is the free plan, allowing users to test the service before opting for premium plans. However, the ProtonVPN free trial has limited speed and server locations.
Strong Encryption: Strong encryption makes ProtonVPN effective in protecting users' data. An individual using ProtonVPN has all network traffic encrypted with high-strength, AES 256-bit encryption.
Open-Source and Audited Apps: ProtonVPN believes in transparency and peer review, which helps explain users' access to the service's 100% open-source apps. Users can comfortably access the code for examination. This transparency helps boost consumers' confidence in the brand.
No-Logs Policy: ProtonVPN takes precautions against breaching users' private data via the no-logs policy. Under the host country's laws, the VPN service has no obligation to save users' connection logs, and ProtonVPN keeps users' browsing data private and doesn't share the information with third parties.
High Speed: ProtonVPN employs high-speed servers for optimal performance. Despite having one of the strongest levels of encryption, ProtonVPN equally maintains high and fast speeds. Most ProtonVPN servers utilize 10 Gbps connections.
Kill Switch and Always-on VPN: ProtonVPN users have the privilege of using the VPN service's built-in kill switch feature, which blocks all internet traffic if a user loses connection with a VPN server. On the other hand, the always-on VPN feature allows users to establish a secure connection with a VPN server.
What are the Disadvantages of ProtonVPN?
Although ProtonVPN has several advantages, the service has some drawbacks too. The disadvantages of ProtonVPN are given below.
Prone to VPN Blocks ProtonVPN users have to contend with the service getting blocked by many websites compared to other VPN vendors. Typically, servers recognize the ProtonVPN connection or block the service entirely, and the VPN has not dealt with the issue sufficiently in the past. On the flip side, not all VPN services are 100% safe and secure.
Limited P2P Support: ProtonVPN only supports torrenting in Switzerland, Singapore, Sweden and the Netherlands under a paid subscription. ProtonVPN's free option doesn't support P2P traffic, and users wanting to watch Netflix and torrent at the same time become limited.
Slower Speeds than Other Torrenting VPNs: Like most VPNs, ProtonVPN increases latency while decreasing upload and download speeds. ProtonVPN has lower torrenting speeds than other well-known VPNs.
Lacks a Customer Support Live Chat: A user can contact ProtonVPN's customer support team, but there is no live chat available.
Limited P2P-Optimized Server Locations: P2P-optimized servers for ProtonVPN are limited to only 12 locations.
How is the Speed of ProtonVPN?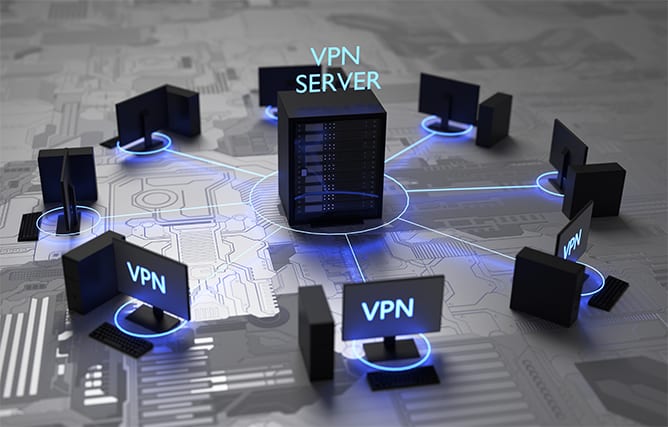 The average speed of ProtonVPN is 40Mbps. ProtonVPN Plus users enjoy increased speeds that operate on 10 Gbps networks and ascend to a maximum speed of 300Mbps. These speed figures are experienced by both Proton APK users and individuals working under different operating systems. Users can also enjoy the fastest VPN speeds via other VPN service providers. Several factors affect the speed of ProtonVPN.
One of those factors is ProtonVPN's subscription plans. Speeds vary between the free and other premium plans. Many users are on the free plan, which leads to an overload of the servers and further reduces the speeds. The ProtonVPN Plus servers are only accessible by users on the Plus plan, and since only paid users can access the Plus servers, the plan is more efficient in terms of speed.
The larger the distance between a user's device and the server connection, the slower the connection speed. Also, slow internet connections are more likely to reduce VPN speeds than stable and strong internet connections. This is because all VPNs establish encryption over the existing internet connection.
Individuals using a lot of bandwidth are likely to experience throttling by internet service providers (ISPs). ISP throttling degrades VPN speeds, leading to slower connections.
This is important:
Compared to the ​​
fastest VPNs
in the market, ProtonVPN doesn't take the lead. However, ProtonVPN was ranked 7th among other fast VPNs in the speed test conducted by vpnMentor.
Where upload speed is concerned, ProtonVPN has the edge over ExpressVPN and Surfshark but is almost on par with NordVPN. Three other VPN services fared much better than ProtonVPN regarding downloading.
How is the Security of ProtonVPN?
ProtonVPN is among the most secure VPNs, guaranteeing users' privacy. With ProtonVPN, a user's internet connection is encrypted when browsing the web. The VPN service has advanced security features that prevent cyberattacks and thwart hackers from eavesdropping on a user's connection. The secure core architecture also provides the VPN service the unique ability to protect users from network-based attacks. A ProtonVPN user shouldn't be worried about IP leaks when browsing the internet. ProtonVPN reroutes a user's internet connection via multiple servers through the secure core feature before the connection leaves the ProtonVPN network. The result is that an advanced attacker has a zero chance of discovering the actual IP address of a Proton VPN user. ProtonVPN also has one of the highest strength encryption standards, AES-256, for securing users' internet connections. 4096-bit RSA is used for key exchange, while message authentication is done through HMAC with SHA384. Users of the VPN service also benefit from forward secrecy, meaning a user's encrypted traffic can't be decrypted later if an encryption key from a subsequent key gets tampered with. A ProtonVPN user is also assured of VPN tunnel protection with the most reliable protocols, such as OpenVPN, IKEV2 and WireGuard. The VPN provider also offers a kill switch feature that protects users' traffic in the event of a connection interruption.
Users of Linux devices can download and install ProtonVPN's Linux app to benefit from the service's security features. ProtonVPN also uses DNS servers that do not expose users to third-party servers. ProtonVPN users also get device protection against online attacks, malware and ads from using the NetShield ad blocker and antivirus feature.
What Encryption Technologies does ProtonVPN Use?
ProtonVPN uses the following encryption technologies.
AES-256: ProtonVPN encrypts users' internet connections using the highly secure AES-256 standard. Moreover, VPN connections using the IKEv2 VPN or OpenVPN protocols are secured with AES-256. A hacker will require an ultra-advanced computer to break through AES-256.
Chacha20: Chacha20 is the other advanced and secure VPN connection for users using the WireGuard VPN protocol. This advanced encryption cipher is as secure as AES-256.
Encryption is a crucial element of data privacy and security, and no VPN vendor, ProtonVPN included, can do without encryption technologies. Internet users leave tons of private information online when browsing, and the best way to keep them private on the internet is through encryption.
But is ProtonVPN free when using encryption technologies? Yes, ProtonVPN offers a free version that keeps users' information secure when browsing the web. Individuals don't get served with ads or lose information to third parties. ProtonVPN's paid users subsidize the free users; users on the free plan can support online privacy by upgrading to the paid versions.
What is the WireGuard Protocol of ProtonVPN?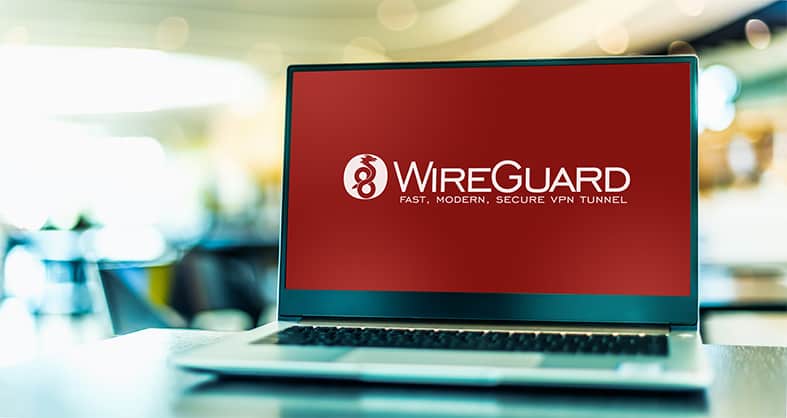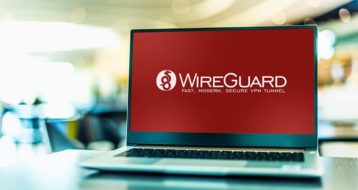 WireGuard is the default protocol for all ProtonVPN customers. The protocol is open-source and found to be user-friendly. WireGuard protocol is easy to configure, comes with fast speeds, and is more secure than similar technologies.
The WireGuard protocol is available on various operating systems, including Windows, macOS, iOS and Android. Users can switch between IKEV2 and OpenVPN, and a user can start with a ProtonVPN free download.
If using ProtonVPN on Android or iOS, here is how to enable the protocol: Open the ProtonVPN app and disconnect the device from other active VPN connections. Head to the bottom of the screen and tap settings. Tap the toggle button (disables the smart protocol). Tap the protocol box below the smart protocol. Select WireGuard beta. Use the maps or countries list to select a server manually or use the more direct option by clicking the quick button to kickstart a ProtonVPN connection with WireGuard.
To enable ProtonVPN on Windows, open the ProtonVPN app and disconnect the device from other active VPN connections. Select settings after clicking the menu icon in the top-left of the window. Open the connection tab. This sets the default protocol to smart as standard. After clicking the dropdown box, select WireGuard. Close the settings dialogue. Use the maps or countries view to select a server manually or click the quick button to form a ProtonVPN connection with WireGuard.
Is There Any Leak that is Detected for ProtonVPN?
Yes, ProtonVPN users can detect leaks. ProtonVPN apps are designed to protect users' DNS leaks through DNS leak protection. For DNS leak protection to work, users need to know how to use ProtonVPN and configure DNS settings correctly.
This is important:
Leak detection for ProtonVPN is essential to safeguard users against attacks from third parties with access to the user's IP address.
Does ProtonVPN have a Kill Switch?
Yes, ProtonVPN has a kill switch feature for Windows, macOS, Linux and iOS. A kill switch protects ProtonVPN customers in case of an unexpected loss of connection to the ProtonVPN server. This feature blocks all external network traffic passing through a user's device in the event of a connection interruption. Once the connection is re-established in the same ProtonVPN server, the kill switch automatically stops the blockage. Besides the kill switch feature, ProtonVPN's streaming support allows all users to access Netflix content in areas with content georestrictions in place.
Does ProtonVPN have a Secure Core Function?
Yes, ProtonVPN has a specific core function to enhance user privacy and data security. Secure core VPN mitigates the risks arising from a compromised VPN server. Secure core increases ProtonVPN's privacy by passing an individual's traffic through multiple servers. The secure core function is not limited by pricing, and users can access the function with any plan.
What are the Privacy Policies of ProtonVPN?
ProtonVPN has privacy policies that outline the information collected when an individual has access to the VPN and uses the service. The policy also explains to users what purpose the data is collected and the security ProtonVPN provides for collecting such information. Privacy policies are essential for ProtonVPN to ensure the VPN service abides with the law since users' information gets collected. ProtonVPN also needs privacy policies since other third parties that work with the service need to know the extent of the VPN's privacy. Overall, online users want to use a service that will guarantee privacy online.
A privacy policy is a document that outlines detailed information on how a website or online service will collect, keep, protect and use personal information provided by users. Typically, personal information for users will include names, dates of birth, payment details and credit card information, addresses, location (IP address) and Social Security numbers.
ProtonVPN guarantees privacy policies for users through a no-logs policy by refraining from throttling internet connections, logging the contents of users' communications, and discriminating against applications, protocols and devices.
Users must register an email address and password during signup. No names or usernames are needed. The email address a user enters is stored for communication and anti-abuse purposes. ProtonVPN may also periodically share marketing materials to users' emails, but users stop receiving promotional materials via mail by unsubscribing or changing the email preferences.
ProtonVPN collects the data shared by the user when submitting a support request. Data collected is on the issue being reported.
ProtonVPN doesn't save users' credit card details but relies on third parties to process PayPal and credit card transactions. ProtonVPN doesn't save full payment details. For example, a user who makes a payment on the platform will have the name and the four digits of the card stored by ProtonVPN.
Does ProtonVPN Provide DNS Privacy?
DNS (Domain Name System) refers to the privacy improvements made to DNS in the recent past. The original version did not consider users' privacy, leaking DNS queries that could be matched with specific network activities such as websites visited, applications used and more. This exposed users to cyberattacks, leading to the improvement of DNS's privacy properties.
ProtonVPN provides DNS privacy by running the VPN service on DNS servers. Through this, a user's DNS address will differ from the IP address of the VPN server the user is utilizing but still belong to the same data center. The result is that a user's IP address will closely match the VPN's server physical location.
ProtonVPN customers should note that DNS resolution is always performed by a user's ISP, revealing the IP address of the DNS server used. This makes it possible for websites to know which country a user is in. Hiding the actual IP address by using a VPN or proxy will be futile if the ISP's DNS server address is exposed. This mismatch allows websites to know a user's effort to mask their real identity. ProtonVPN refrains from logging DNS queries, and the service does not log users' IP addresses. All ProtonVPN apps use DNS leak protection, including firewall rules and techniques tailored to ProtonVPN. This ensures no internet traffic enters or leaves a user's device outside the range of the VPN interface. A user is guaranteed privacy with ProtonVPN DNS privacy, better than most third-party DNS services.
What Operating Systems are Compatible with ProtonVPN?
ProtonVPN is OS-specific and runs on most operating systems. The following operating systems are compatible with ProtonVPN.
Windows: Users with desktops or laptops can download the ProtonVPN Windows app and install the app on the PC. The app works with Windows 7, 8 and 10.
macOS: ProtonVPN offers a macOS app for Apple desktop users. New users with macOS 10.12+ are best suited for the ProtonVPN macOS app. Users of the earlier versions of macOS should preferably set up OpenVPN on Mac through Tunnelblick, the free, open-version of the generic VPN app that allows macOS users to connect to ProtonVPN via the OpenVPN protocol.
Android: ProtonVPN offers an Android app for users with non-Apple smartphones and tablets. The app works best with Android version 6 and above. New users can download and install the ProtonVPN Android app on the Google Play Store.
Android TV: Users of Android TVs can also use ProtonVPN's service.
iOS: ProtonVPN's iOS app is private and security-focused. New users can get the ProtonVPN app for free via the company's website. The app allows iOS users to connect to a VPN server with a single tap.
Linux: The ProtonVPN Linux app is offered as a desktop application with a graphical user interface.
This is important:
ProtonVPN's apps for Windows, Linux, Android, iOS and macOS devices allow users to connect to the VPN's global server network, access censored content and maintain privacy online via advanced encryption.
How Many Simultaneous Connections can be Created with ProtonVPN?
ProtonVPN users can have simultaneous connections with up to 10 devices. However, the number of simultaneous connections is limited depending on the user's plan. The free plan has one VPN connection, while the basic plan has two. The "Plus" plan allows users to connect up to 10 devices and is necessary if a client or customer needs many connections and can access VPN servers in many different countries. This plan is quite prominent because of its high speeds of up to 10 Gbps and comes at $5.99 per month.
Where are the ProtonVPN Server Locations?
ProtonVPN has 1,520 "Plus" plan servers in all continents, totaling 61 countries. The VPN service also has 94 secure core servers in 61 countries, and 406 ProtonVPN "Basic" plan servers are found in more than 40 countries. ProtonVPN's 24 free servers are located in three countries: the United States, Germany and Japan. The locations are varied according to the plan and pricing, with the "Plus" plan being prominent and having the highest number of servers. To access servers, users need to have a ProtonVPN account.
Does ProtonVPN have Georestrictions?
ProtonVPN has no georestrictions and allows users to bypass censored content when traveling to geo-blocked countries. Users can bypass censored content using ProtonVPN's safe "Plus" servers.
Does ProtonVPN have a Free Trial?
Yes, ProtonVPN has a free trial available for users with no intention to pay upfront. To open a free account, users can click the "Get Free" button on ProtonVPN's website and create a username and password. The ProtonVPN free plan has a range of features that include 24 servers, a strict no-logs policy, one VPN connection and a medium ProtonVPN speed.
The free trial feature is good for seven days, but since this is part of the free plan, the user will not be charged once the trial expires. However, free users miss out on the extra features offered in the paid version, and server access will be limited to three countries on a single device, plus the speed reduced. Access to the service's secure core protection will also be lost.
Does ProtonVPN have a Browser Addon?
ProtonVPN works with the latest version of the most popular internet browsers. The VPN service dropped Internet Explorer from the list of supported browsers. The most popular browsers and oldest versions supported by ProtonVPN include Chrome (84), Firefox (78), Safari (13.1), Edge (85), Opera (70), Samsung browser (12.0), UC for Android (12.12), iOS Safari (12.2) and Chrome for Android (85).
Price WaterhouseCoopers did security audits for NordVPN, while Sec Consult did one for ProtonVPN. Restore Privacy, a project that aims to provide honest and updated information about online privacy and security, made a comparative study.
If a NordVPN user opts for ProtonVPN, the disparity between ProtonVPN and NordVPN browsers is insignificant. However, NordVPN is overall superior to ProtonVPN.
What are the Alternative Browser VPNs to ProtonVPN?
Some of the best alternative browser VPNs to ProtonVPN are given below.
OpenVPN: OpenVPN is better than ProtonVPN in offering support and also meeting user requirements.
NordVPN: NordVPN has the fastest speeds and allows users to change IP addresses regularly. NordVPN is also among the best Firefox VPNs.
ExpressVPN: Users found ExpressVPN to be better at support and more usable than ProtonVPN. ExpressVPN is among the best Chrome VPNs, and the service gives users unique features within the Chrome browser.
TunnelBear: TunnelBear has a simple interface for lay users. The VPN vendor also has an extension to support most browsers and is better in terms of support.
Psiphon: Psiphon offers more free server countries than ProtonVPN, which only offers three. The VPN service has a user-friendly interface and is free to use.
VyprVPN: This option is quick to connect and offers excellent speeds, making the VPN more usable than ProtonVPN.
Private Internet Access: This VPN comes with a user-friendly native Linux client and has a low yearly price.
Norton Secure VPN: Norton Secure VPN service has an intuitive and easy-to-use interface. The service comes with additional features and provides security in public WiFi hotspots. The service is also better at support than ProtonVPN.
Windscribe: Windscribe is reliable and accessible, with servers in over 10 countries. The service shields users from geo-spoofing.
Hotspot Shield: Hotspot Shield has lots of privacy and a variety of configurable settings. Customers benefit from auto-protect and bypass list tools.
How to Use ProtonVPN on Streaming Platforms?
New ProtonVPN users can use ProtonVPN to stream content through different streaming platforms, including those listed below.
ABC.com
ABC iview
Amazon prime video
BBC iPlayer
Canal+
Channel 4
Channel 7
Channel 9
DAZN
Disney +
DisneyNOW
ESPN+
F1TV
France.TV
fuboTV
HBO
HBO Max
Hotstar
Hulu
ITV Hub
Mediaset infinity
Netflix
Network 10 (10 play)
NOW TV
Peacock
Pluto TV
RAI
6Play
Sling TV
SRF
SyFy
TF1
Zattoo
Some countries limit the streaming of content via the streaming platforms mentioned above. ProtonVPN gives "Plus" and "Visionary" users the option of streaming content without limits in geo-blocked countries. Users on free and basic plans should upgrade to Plus and Visionary ProtonVPN plans to stream content without limitations. Though ProtonVPN provides decent streaming capabilities, the service is lacking compared to the industry's best VPNs for streaming platforms, such as NordVPN. NordVPN is one of the most popular VPNs for streaming, so some users might prefer this option over ProtonVPN.
The list below highlights the most popular streaming platforms and how users can install these streaming platforms on computers or PCs.
Netflix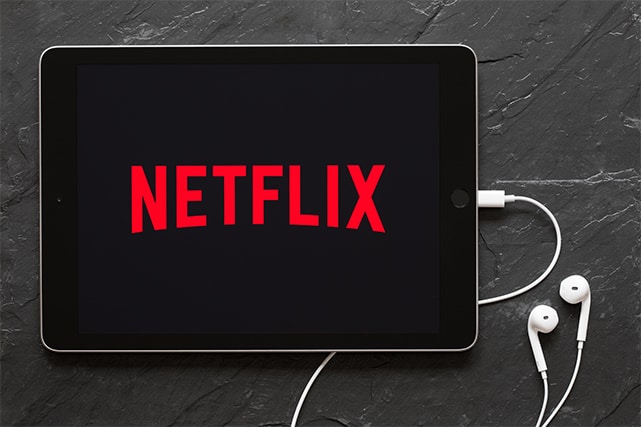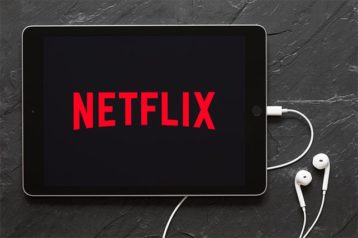 Netflix is one of the most popular video-on-demand streaming services, customized to help users find original content quickly. The downside to using Netflix as a streaming platform is that part of the content library is georestricted, limiting the selection available for users in some countries. The most commonly used Netflix version is based in the U.S. with a vast catalog.
This is important:
To get past georestrictions, a user must know how to unblock Netflix with ProtonVPN, starting with opening a ProtonVPN account.
Notably, ProtonVPN users living in the European Union can connect to ProtonVPN servers in Germany, Italy, France or Switzerland, automatically serving Netflix titles from the local catalog because of the European data portability laws. However, Netflix changes the catalog to that of the particular country a user is in if the user continues accessing Netflix via the Plus server for a few weeks. Users should see a "P" icon in macOS and Windows apps if using a Plus server.
FireStick
A user who learns how to unblock FireStick with the ProtonVPN Android TV app can enjoy unlimited viewing. However, this app is unavailable on the official Amazon App Store, but users can sideload the app on Fire TVs and FireStick devices. Instructions for installing the ProtonVPN Android TV app will vary depending on the FireTV device a user is using. Installation instructions vary depending on a user's version of Fire OS. The app explicitly supports Fire OS versions 6+. New users should use the Fire TV downloader app to install the program.
Hulu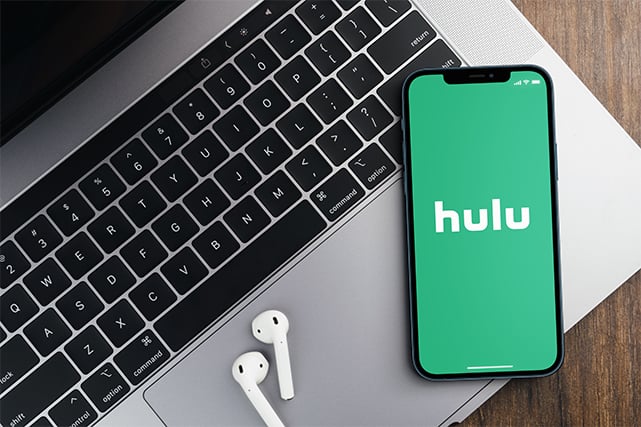 Though restricted in some countries, the good news is that users can stream Hulu content regardless of location. One simply needs to know how to unblock Hulu with ProtonVPN. To watch Hulu with ProtonVPN, users need to connect to ProtonVPN Plus servers in the United States. Check the "P" icon when looking for a Plus server on Windows and macOS. Android TV users with Plus subscriptions will automatically connect to a Plus server in the U.S. For the best streaming experience with a fast and reliable connection, users should connect to a server closest to the current location. Android users outside the U.S. will need to download the U.S. version of the Hulu mobile app, and this requires registering a U.S. credit card. However, users can use a ProtonVPN crack to bypass such boundary restrictions.
How to Download ProtonVPN onto Your Computer
Users can download ProtonVPN onto a computer by following the steps given below.
Download the ProtonVPN Windows app.
Access the downloads folder and double-click the exe installation file for ProtonVPN.
Click "Yes" if permission to make changes to the device is asked.
First-time users will see the OpenVPN TAP adapter appear on the window. Click next.
Some installation processes may require the installation of Windows NET. If so, install Windows NET as instructed.
Click the "I Agree" button followed by "Next."
Click install.
When the installer window opens, click install on the first screen. The installer automatically proceeds with the process.
The ProtonVPN application will start and show up in a new window. A user should see the shortcut of the application on the desktop.
Pro Tip:
When signing up, users can enter a ProtonVPN gift code for discounted prices.
How to Log in to ProtonVPN
ProtonVPN users can log in to accounts using two categories of login credentials. One is the ProtonVPN login credentials, and the other is the OpenVPN/IKEv2 credentials.
Logging in with ProtonVPN Credentials:
A user will need the username, password and credentials created during signup for ProtonVPN and ProtonMail. ProtonMail customers will retain the regular Proton username and password. When logging into the ProtonVPN service, the Proton credentials will apply, and these include:
Available ProtonVPN credentials on the user's dashboard
When logging into native ProtonVPN apps
To log in, visit account.protonvpn.com or use protonvpn.com. While on the web, a user will be required to click at the top right-hand corner.
Logging in with OpenVPN/ IKEv2 Credentials:
A user's OpenVPN/IKEv2 credentials are usually generated automatically. OpenVPN/IKEv2 credentials are typically used with third-party VPN clients like macOS or older OpenVPN packages on systems like Linux. To access OpenVPN/IKEv2 credentials, users should follow the steps below.
Visit account.protonvpn.com and log into the dashboard using the account credentials.
Drag the cursor to the menu on the left. Select "Account," followed by the OpenVPN/IKEv2 username.
Pro Tip:
Users can also share large files using ProtonVPN's torrenting capabilities.
What is the ProtonVPN Company Information?
Company information refers to all data, information or knowledge about a company or any individual, firm or business organization with which the company may do business. Company information is important for regulatory and financial purposes, aside from supporting business operations to find the cause of problems and take necessary corrective measures.
Andy Yen is the CEO and founder of Proton Technologies AG, formerly ProtonMail. Proton Technologies AG is headquartered in Switzerland at Route de la Galaise, 1228 Plan-les-Quates, in Geneva. The company has no phone number for customer support, but users can contact the customer support team by filling in a number on the company's website. ProtonVPN's foundation date was 2014 when scientists and engineers teamed up to form the largest mail encryption service.
Who is the Owner of ProtonVPN?
ProtonVPN is a product of Proton Technologies AG, an employee-owned and led company founded in 2014. The company was founded by engineers, scientists and developers who met at the European Center for Nuclear Research. (CERN) and developed ProtonMail. Most employees hold the vast majority of ProtonVPN shares within the company.
Where is ProtonVPN's Headquarters?
Proton Technologies AG is headquartered in Switzerland with the address Route de la Galaise, 1228 Plan-les-Quates, Geneva.
How Many Employees Does ProtonVPN Have?
Currently, ProtonVPN has 338 employees across many office locations in Geneva, San Francisco, Zurich, Prague, Vilnius and Skopje.
What are the Social Media Accounts of ProtonVPN?
ProtonVPN has active social media accounts where the service interacts with followers and periodically shares relevant company updates. ProtonVPN's social media handles are listed below.
Facebook: @ProtonVPN
Twitter: @ProtonVPN
Reddit: r/ProtonVPN
YouTube: ProtonVPN
Is ProtonVPN a Swiss Company?
ProtonVPN is a Swiss company based in Geneva, Switzerland, allowing online users to shield data with strong Swiss privacy laws.
Is ProtonVPN Safe?
ProtonVPN is safe to use, thanks to robust security features. The VPN is equipped with military-grade AES network traffic encryption. The privacy policies promise no ProtonVPN logs and zero collection of users' information. The company stores all personal data in local encrypted servers. ProtonVPN's apps are also open-source, meaning anyone can inspect the VPN service's code.
Is It Dangerous to Install ProtonVPN Crack?
A ProtonVPN crack is only as safe as the VPN provider not knowing the service is cracked—a user using cracked ProtonVPN risks being banned. The BitTorrent feature in ProtonVPN also allows users to share files across servers and networks. However, the downside to using a ProtonVPN crack is that other users in the torrent network can see an individual's IP address, putting users' privacy at risk. ISPs can also pair an individual's torrenting activity to one's true identity, leaving them exposed since ISPs could easily share that information with third parties. Users may want to secure online privacy by employing ProtonVPN's WireGuard protocol despite the privacy issues surrounding WireGuard.
What is the Logo of ProtonVPN?
The ProtonVPN logo is triangular, with an enlarged dot in each corner. The logo's green color denotes fast connection speeds.
What are the Alternatives of ProtonVPN?
ProtonVPN is among the best VPNs in the industry, but several alternatives for safe and private browsing are available. Three of these alternatives are listed below.
Windscribe: A budget-conscious user may opt for Windscribe, which is considered to be one of the most reliable free VPNs. Data transfers may be limited to 10GB per month, with only 14 locations, but Windscribe's speed and capacity to unblock sites is acceptable for a free service.
IPVanish: Based on an in-depth IPVanish review, the number of devices that this service can secure is limitless. IPVanish is compatible with Android, Chrome, FireTV, iOS, Linux, macOS and Windows. The service has an affordable plan with a 30-day money-back guarantee.
HMA VPN: Users looking for an affordable VPN with global access and a user-friendly interface would be happy to use this service. HMA also has 210 locations, higher than competing budget-friendly VPNs.
Which is Better: ProtonVPN or CyberGhost?
A user looking to browse privately may have been lost between multiple VPN options. CyberGhost is superior to ProtonVPN because of CyberGhost's fast speeds and impressive security. Additionally, CyberGhost has 7,360 servers in 90 countries. The positives of both VPNs are that the services maintain a no-log policy and operate with strong AES-256 encryption. Both VPNs support several operating systems and apps. CyberGhost has Netflix accessibility even with a free plan.
On the other hand, a ProtonVPN user can connect up to 10 servers simultaneously, while CyberGhost gives users seven simultaneous connections. In the ProtonVPN vs. CyberGhost debate, pricing differs significantly: A CyberGhost monthly user will spend $2.75 per month compared to ProtonVPN's $4 per month basic plan.
Which is Better: ProtonVPN or ExpressVPN?
ProtonVPN and ExpressVPN are well-known VPNs that any novice user would want to try out. However, before deciding, a ProtonVPN vs. ExpressVPN comparison may give insights to help users make more informed decisions. ExpressVPN is better than ProtonVPN because of ExpressVPN's superior features regarding speed, security, pricing and status as one of the best VPNs for streaming. Users can trust ProtonVPN on privacy since the service keeps no logs and has an accessible open-source code. ExpressVPN offers users simpler pricing while ProtonVPN's cost is a bit high. ProtonVPN's free plan is limited, and the basic plan is reasonably priced at $4 per month but somewhat limited. If a user goes for a one-year plan with ExpressVPN, the service charges $8.32 with a 100% money-back guarantee after 30 days. ProtonVPN has a 30-day refund policy but only refunds a portion of the user's payment.
ExpressVPN is also secured with AES-256 encryption, which shields users from third-party attacks and ensures that browsing activity is kept secret.
Which is Better: ProtonVPN or Surfshark?
A ProtonVPN vs. Surfshark comparison also leaves users at a crossroads because of the two VPN services' varied features. The overall rating of the two VPNs ranks Surfshark VPN better than ProtonVPN. Surfshark supports more OS platforms than ProtonVPN. Besides, Surfshark offers more servers totaling over 3,200 in more than 65 countries, compared to ProtonVPN's network of over 1,500 servers in 61 countries. ProtonVPN has a dedicated IP with torrenting servers, a feature lacking in Surfshark VPN. Surfshark is good for avid streamers. While Surfshark is cost-effective, ProtonVPN's pricing offers users a free basic plan. Surfshark's monthly plan is $12.95.
Which is Better: ProtonVPN or NordVPN?
ProtonVPN and NordVPN are reputable and offer safe browsing features for users but not without limitations. Overall, the superior VPN in the ProtonVPN vs. NordVPN debate is NordVPN. NordVPN provides over 5,200 servers in more than 60 countries compared to ProtonVPN's 1,520 servers in 61 countries. Additionally, NordVPN's connection speeds are relatively faster than that of ProtonVPN. NordVPN is also more consistent in server availability than ProtonVPN. NordVPN offers unlimited speeds with the highest number of servers. ProtonVPN operates on several operating systems and apps and offers four different price plans, including a free plan, but lacks multi-year discounts. On the other hand, NordVPN's pricing plan gives users access to everything. NordVPN discounts become bigger with lengthy subscriptions so that a two-year plan goes for $3.30 per month billed at $89 for the first two years.