Internet usage has evolved beyond just the need for a fast network; security and privacy are now also considered vital while surfing the web. As a result, whenever users connect to the internet, it is important for them to use a VPN since cyber eavesdroppers can follow users' online behavior, especially if using public WiFi, whether on a personal computer or a mobile device. VPNs are a simple-to-use free or paid security tool that strengthens the base level of internet safety for anyone concerned about data privacy.
Users can use a VPN for everything from watching their favorite Netflix show to protecting their personal information. The broad range of uses for a VPN means that there is a broad range of VPNs on the market, making it difficult to choose the best VPN service from the many options available. ProtonVPN is a service created by the same organization that created ProtonMail, an encrypted email service. This VPN service is well-known for having some of the best security features, ensuring users' online privacy. These security features along with ProtonVPN's privacy credentials, pricing, speeds and other relevant details will be discussed in this review.
About ProtonVPN
ProtonVPN is a VPN service created by Proton Technologies AG, the same organization that provides ProtonMail, a free encrypted email service. Proton Technologies is based in Geneva, Switzerland and is protected by Swiss privacy regulations. Proton Technologies' story began when the founding team met at CERN. The necessity for enhanced protection for activists and journalists who used ProtonMail drove the establishment of ProtonVPN. ProtonVPN has grown to over 1,400 servers in 61 countries since its inception.
The more servers, the better because the distance between servers affects internet speed when it comes to VPNs. Personal privacy rules are considered to be strict in Switzerland because Swiss legislation does not require VPNs to store user data logs, making the country ideal for VPNs that do not log data.
ProtonVPN uses secure encryption levels to follow the company's goal of providing security and privacy to its users. ProtonVPN is also trustworthy, having built the world's largest encrypted email system. The company's goal is to ensure online confidentiality is available to everyone, which is why ProtonVPN was created.
ProtonVPN Features
Secure Core
The Secure Core network of ProtonVPN adds an extra layer of security to customers' data and protects users from advanced threats. Before leaving ProtonVPN's network, Secure Core safeguards customers' connections by routing traffic across numerous servers. This technique means that an advanced attacker monitoring network traffic at the exit server will not be able to access ProtonVPN customers' genuine IP address or link internet activities to that IP address.
The initial VPN server in the network is always at a secret location when using Secure Core. Users may be concerned about the speed and security of other VPN because of this redirection and double layer, but ProtonVPN has taken care of the extra protection through their Secure Core servers.
VPN Accelerator
VPN Accelerator is a suite of ProtonVPN-exclusive technologies that boost users' VPN speeds by over 400%. VPN Accelerator can significantly improve performance by overcoming CPU limits that affect how VPN protocols are executed, utilizing advanced networking technologies to minimize latency and restructuring protocols to minimize redundancies in their code. OpenVPN has been redesigned by ProtonVPN to effectively divide the CPU burden over numerous processes, considerably minimizing the risk of a single thread becoming overloaded.
VPN Accelerator streamlines the path between the VPN server and the destination into shorter segments, increasing overall performance. This function also employs BBR, an advanced network TCP flow management method, to reduce latency and overcome internet congestion.
Full Disk Encryption
The full disk encryption feature protects users from resource-intensive cyberattacks that governments can evoke. Since ProtonVPN does not keep logs of user activity, there is little chance of sharing users' information with governments or anyone else. Nonetheless, ProtonVPN's servers are particularly appealing to assaults that might lead to a VPN being compromised, the server certificate being stolen and users' traffic being redirected to servers controlled by the attackers. Full disk encryption guarantees that attackers will not be able to access any program data on the server, even if any of the servers are compromised.
Switzerland Based and Trusted
ProtonVPN has both technical and legal security. Since the VPN company is situated in Switzerland, the service is protected by some of the world's most stringent privacy laws. Unlike some VPN companies that are based in a Fourteen Eyes country, ProtonVPN cannot be forced to snoop on users. Also, ProtonVPN has a long history of fighting for online privacy and contributing to the open-source community, whether through challenges to governments, public education or journalist training.
Open Source
In general, all ProtonVPN apps are 100% open-source, allowing users to scrutinize the VPN's code. Transparency is important to ProtonVPN since it helps consumers trust and rely on the VPN. Years ago, ProtonVPN, like many other VPN providers on the market, was a closed-source provider, but not long ago, the company went open-source with all of its programs. All of the code is available on GitHub and users may freely view the documentation.
No Logs Policy
ProtonVPN is not forced to keep any user internet connection logs under Swiss legislation. This legislation also ensures that private browsing history remains private and is never sold to a third party. This zero-logs privacy policy is available to all users, even those using the free version of ProtonVPN.
DNS Leak Prevention
ProtonVPN encrypts both browsing activity and DNS requests. Users' DNS requests are automatically encrypted and included in the VPN tunnel by the VPN software, making the DNS unreadable by any third parties in transit. ProtonVPN ensures that DNS query leaks do not reveal users' browsing activity by routing DNS requests over the encrypted tunnel rather than relying on third-party DNS providers.
Kill Switch and Always-on VPN
A built-in kill switch or always-on VPN feature is included with ProtonVPN to offer a more secure browsing experience. A kill switch disables all network traffic if the connection to the VPN is lost. The always-on VPN feature automatically re-establishes the connection after the kill switch disables it. These measures prevent a server shutdown from mistakenly revealing a user's genuine IP address and jeopardizing their anonymity.
The kill switch does not affect internet connection speed or browsing but is an important last line of protection. If the internet provider experiences a momentary interruption, the kill switch feature ensures that consumers' browsing data and IP addresses remain secret. When accessing sensitive information online, users can voluntarily activate the kill switch.
Tor over VPN
Users can circumvent censorship and maintain their anonymity by connecting to the anonymous Tor network with a single click. Anonymity is possible because users' internet traffic is rerouted across the Tor network by nodes in the ProtonVPN server network. Since ProtonVPN has servers in several countries, users worldwide can connect to the Tor server. "TOR" appears in the label of Tor-connected servers. Users with a ProtonVPN Plus membership, on the other hand, can connect to the Tor network and gain private internet access using a regular browser.
Independently Audited
Anyone can examine ProtonVPN because the service is an open-source application. ProtonVPN has contracted SEC Consult to conduct professional audits on all full-release software. Moreover, unlike some VPN providers, ProtonVPN makes all audit results publicly available. This is an extra effort by the developers to assure users of the authenticity of ProtonVPN. Any VPN user can have access to ProtonVPN's source code.
Easy to Navigate
The ProtonVPN program provides a simple and intuitive user interface that allows users to browse securely and anonymously in just one click. Users can also customize connections that can automatically secure their devices when they are surfing the internet.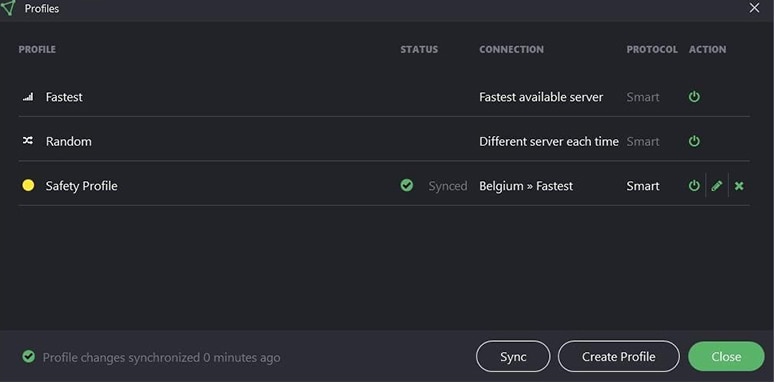 Adblocker (NetShield)
NetShield works by comparing domain requests from every website and app that users visit against a database of domains that host malware, advertisements or trackers. ProtonVPN's servers safeguard users' devices if NetShield discovers a match by automatically stopping the identified threat from loading. NetShield also stops users' devices from downloading unwanted files from websites, such as advertising and trackers. This minimizes the amount of data that must load to visit a website, resulting in a faster and safer browsing experience.
Strong Encryption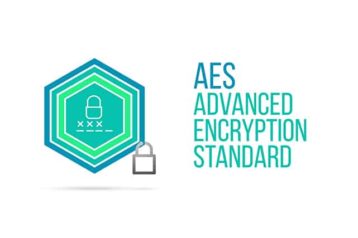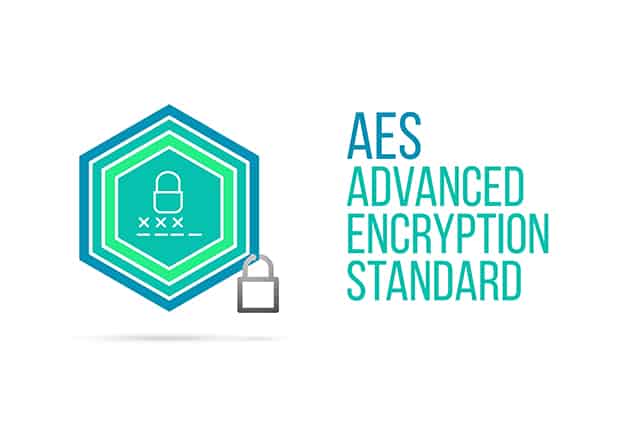 ProtonVPN encrypts all network traffic with AES-256 bit encryption, 4096-bit RSA for key exchange and HMAC with SHA384 for message authentication. Perfect forward secrecy is applied to all encrypted VPN traffic, which means that even if encryption keys are discovered they will only be useful for one session and not for all subsequent sessions. Secure session keys are generated by ProtonVPN using the Diffie-Hellman key exchange. The Diffie-Hellman algorithm is a safe method that allows the server and client to agree on a key without sharing it.
The Advanced Encryption Standard (AES) is a 128-256-bit encryption and storage technique. Since AES is fast, secure and requires little computational power, AES-256 is a widely used encryption technology. AES-256 is used to encrypt top-secret material in the U.S. and is referred to as "military-grade encryption" by some.
Another encryption scheme that secures data transmission is RSA (Rivest–Shamir–Adleman). Since this method is slower than AES, VPNs typically employ it to send keys rather than entire data packets. VPNs encrypt communication with AES first, then use RSA to transfer keys to their servers that unlock the encryption. Security experts believe 2048-bit RSA keys to be secure, meaning that ProtonVPN is doing more by using 4096-bit RSA.
Hash-based Message Authentication Code (HMAC) is a method of verifying message integrity and authenticity. ProtonVPN uses SHA384 (384-bit Secure Hash Algorithm) cryptographic hash functions to generate shared secret keys.
Perfect Forward Secrecy
ProtonVPN chose encrypted cipher suites that have complete forward secrecy. ProtonVPN ensures that a fresh encryption key is generated for each connection, meaning that the same key is never used for more than one session. When perfect forward secrecy is used, any encrypted traffic cannot be decoded even if the encryption key from a later session is compromised.
Strong Protocols
ProtonVPN exclusively uses VPN protocols recognized as secure, such as OpenVPN, IKEv2 and WireGuard. PPTP and L2TP/IPSec are not supported by ProtonVPN, although they are less expensive to operate. Users can rest assured that their VPN tunnel is protected by the most dependable protocol when using ProtonVPN. In all of ProtonVPN's Android, iOS, Linux and Windows apps, ProtonVPN uses OpenVPN (UDP/TCP), which are both good and secure options. The macOS app supports only IKEv2.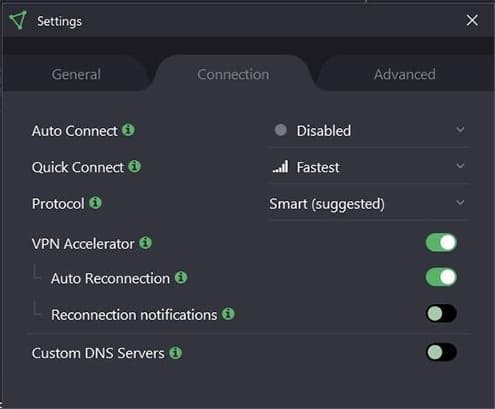 OpenVPN
OpenVPN is an open-source VPN technology that employs VPNs to provide users with secure internet access. OpenVPN supports up to 256-bit encryption and many other features found in other protocols such as PPTP, L2TP and IKEv2/IPSec. Due to the VPN's good mix of security and speed, many people consider OpenVPN the benchmark for VPN protocols.
IKEv2
IKEv2 (Internet Key Exchange version 2) is a VPN protocol that automatically re-establishes a user's VPN connection after getting disconnected from the internet. Mobile phone users can use this feature to move between WiFi and mobile hotspots.
WireGuard
WireGuard is a lightweight, open-source VPN protocol that outperforms other protocols. The ChaCha20, BLAKE2 and Poly1305 cryptography standards are used in this new functionality. WireGuard is not superior to OpenVPN or IKEv2, although this feature provides less expensive coding, implying that the feature consumes the same amount of computing resources as OpenVPN. WireGuard is even capable of establishing a connection over the phone.
WireGuard is swift and light and, when used in conjunction with ProtonVPN's Accelerator technology, can increase connection speeds by over 400%. This light design also minimizes the CPU time necessary to process the protocol, resulting in improved performance and longer battery life for a laptop, tablet or phone.
High Speed
ProtonVPN only uses high-speed servers for maximum performance. Every ProtonVPN server has at least 1 Gbps of bandwidth and several VPN servers have 10 Gbps connections. Even with the most advanced encryption, ProtonVPN offers lightning-fast speeds. The 10 Gbps server network provides high-speed performance and servers in more than 50 countries worldwide to ensure that customers can connect to a nearby server for the fastest possible rates.
Additional ProtonVPN Features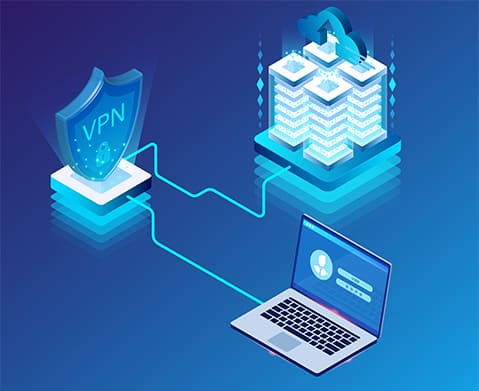 Unlimited bandwidth
Professional support
P2P support
Connection profiles
Quick country selector
Quick connect
Modern interface
Multi-platform support
Plans and Pricing
Free, Basic, Plus and Visionary are the four price levels offered by ProtonVPN. The free plan is completely free and does not require consumers to pay anything. The paid versions come with various additional features that strengthen the security and privacy of users. There is also a money-back guarantee and discounts on the payment plans for all paid versions.
ProtonVPN Free Plan
23 servers in three countries
One VPN connection
Medium speeds
Strict no-logs policy
Access blocked content
The free version of ProtonVPN has no bandwidth limits and is available indefinitely. Despite other drawbacks, ProtonVPN is unique in that the amount of bandwidth a free customer can utilize is unrestricted. The disadvantage is that users with the same account can only have one connection at a time. Users can get around this by creating a new account for each device.
Users can only choose from three countries' servers and the speeds can be slow. The free version's speed is of the medium variety and has a strict no-logs policy. The rigorous no-logs policy of ProtonVPN is a unique feature provided to all VPN users. Even as a free service, it is a well-rounded product that safeguards users' privacy.
ProtonVPN Basic Plan
350+ servers in 40+ countries
Two simultaneous VPN connections
High speeds
Strict no-logs policy
Access blocked content
P2P/BitTorrent support
Adblocker (NetShield)
ProtonVPN Basic is the second package, costing $5 per month ($48 per year, $79 per two years). This pricing category is a low-cost plan that is billed as a lump sum. This plan also gives customers access to all of ProtonVPN's VPN locations but limits users to only two simultaneous connections and only a subset of the available servers. With this basic package, users can use P2P and BitTorrent file sharing as well as the NetShield ad and tracker blocker.
ProtonVPN Plus Plan
1,300+ servers in 61 countries
10 simultaneous VPN connections
Highest speeds (up to 10 Gbps)
Strict no-logs policy
Access blocked content
P2P/BitTorrent support
Adblocker (NetShield)
Streaming service support
Secure Core VPN
Tor over VPN
ProtonVPN Plus subscriptions cost $10 per month, $96 per year and $159 for two years. Payment is instantaneous, as it is with all of the other alternatives. Furthermore, ProtonVPN Plus has a few more features than the basic service, including 10 simultaneous connections.
The Plus plan is equivalent to the Basic option, which includes 54 countries in terms of locations. ProtonVPN also allows users to connect to the fastest servers, which can transfer data at 10 Gbps. However, the speed may be restricted by the users' internet connection's effectiveness. Secure Core VPN and Tor over VPN are the two most appealing features of the Plus version. The Tor network is incorporated into the Tor over VPN connection. Secure Core VPN is a customized double VPN feature that focuses on places that are privacy-friendly.
ProtonVPN Visionary Plan
All Plus plan features
ProtonMail Visionary account
The ProtonVPN Visionary plan costs $30 per month, $288 per year, and $479 for two years. The Visionary plan is a ProtonVPN Plus account with a ProtonMail account included. Aside from that, the services are equal in terms of VPN functionality.
With one plan, users have access to all ProtonVPN and ProtonMail paid services, including an encrypted mailbox with 20 GB of storage, 50 email aliases, support for 10 email domains, up to five users on a single email account, priority customer support and more. A secure address book, private ProtonCalendar and the upcoming ProtonDrive file locker are also included with ProtonMail.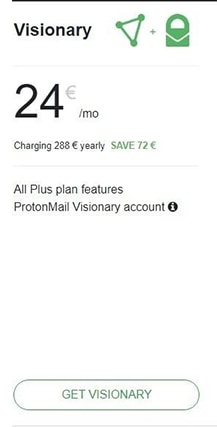 Although purchasing a larger subscription plan saves money, customers should avoid purchasing a long-term VPN subscription at first. Instead, use a free trial or a free plan to evaluate how the VPN works with the sites and services you need before committing to a high-cost plan. Signing up for the free version of ProtonVPN will allow users to try out the service and can be upgraded after the user has had the opportunity to try the VPN and is confident in the VPN's capabilities.
ProtonVPN Servers and Server Locations
ProtonVPN offers 1,429 servers spread across 61 different countries. The type of subscription plan activated by the user determines the user's access to the servers, regardless of how many servers are available. Only servers in Japan, the Netherlands and the U.S. are available to free users. The free plan is also the only plan without peer-to-peer servers. Only Plus and Visionary subscribers will be able to access servers with unique capabilities like Secure Core VPN and Tor over VPN.
Virtual servers are software-defined servers, which means they can host several virtual servers on a single physical server. VPN servers configured to appear in a location other than their physical location are known as virtual locations. ProtonVPN offers full disk encryption for physical security, making any compromised server unreachable. The company also stated that because their dedicated servers are not virtual, they are more difficult to attack and that any server that goes offline due to unforeseen circumstances is instantly erased and reprovisioned.
More server locations are beneficial to consumers since server availability increases the likelihood of finding a VPN server close to their location, resulting in improved speed and more options for impersonating users' locations. ProtonVPN's geographic distribution has greatly expanded and the company now has server locations in Africa, an entire continent that many VPN providers often overlook. Importantly, the company has been progressively extending its global footprint and actively solicits customer feedback on which countries should be included in the server network.
What Are Secure Core Servers?
Secure Core servers, according to ProtonVPN, are only located in countries with strict privacy legislation and the VPN owns the servers outright. The servers are physically housed in secure buildings, such as old military posts. Users' VPN connections make two hops whenever they connect to the internet via Secure Core servers. The user's device connects to the Secure Core servers first and then to the VPN server they choose.
Since a VPN's encrypted tunnel protects users' data, it does not matter if an attacker has gained control of the VPN server. The Secure Core server technique ensures that user information is safe while it travels from the PC to the Secure Core server, which is password-protected. If users connect to another VPN server after the Secure Core server has been compromised, whoever has taken control will not be able to access users' information because their traffic would appear to be coming from the Secure Core server rather than their computer. Although the Secure Core feature is comparable to Tor, Tor is far more complicated with many more hops between users and their destination.
Performance of ProtonVPN
ProtonVPN is both safe and simple to use. Although, users must understand the pros and cons of VPNs to understand how VPNs work. A VPN must also be lightning-fast and not reveal the user's IP address. The functionality of ProtonVPN is detailed further below.
Speed Test
The user's subscription package determines the speed of the ProtonVPN connection. ProtonVPN Plus has a quicker connection speed than ProtonVPN Basic, while ProtonVPN Free has a slower connection speed. Users should be aware, however, that using a VPN has speed implications.
The speed that users experience is determined by the connection protocol, distance to the server and extra features. Naturally, Tor over VPN reduces speeds, so it will be necessary to strike a balance between security and speed to have a pleasant online experience. The speed decreases will be greater when using the more secure OpenVPN (TCP) variant. When connecting to most remote areas, download rates can drop up to 76%, sometimes as much as 99%. Although VPNs provide more security at a cost, users can choose a preferable plan.
During the test, the download and upload speeds differ based on the different locations selected. However, users, especially the ProtonVPN Plus subscribers, have the chance of selecting from different servers available in different countries.
DNS Leak Test
DNS leak checks are necessary because a device could send DNS (Domain Name System) server communications outside the VPN tunnel, exposing the user's private IP address. Fortunately, ProtonVPN provides DNS leak protection. The DNS Leak Protection option in the ProtonVPN app is turned on by default and cannot be switched off for security reasons.
WebRTC Leak Test
Most VPN users use Chrome, Firefox, Microsoft Edge or Opera. Users who use any of these browsers must be aware of the notion of WebRTC leakage. WebRTC, or Web Real-Time Communication, is a set of standardized technologies that allows web browsers to communicate directly with one another rather than via intermediary servers. Video chat, live streaming and file transfers are all made faster with WebRTC.
Note:
WebRTC also allows users to share files and random data between browsers, mobile apps and IoT devices. Any two WebRTC-enabled devices must be able to recognize each other's public IP addresses. WebRTC might conceivably be used by a website or third party to detect a user's genuine, public IP address. The purpose of using a VPN is to safeguard and secure a user's identity when surfing the internet. For this reason, ProtonVPN does not allow WebRTC leakage.
ProtonVPN App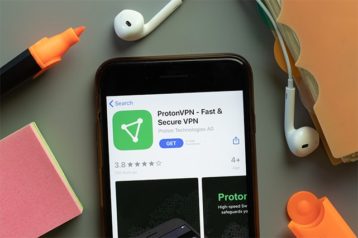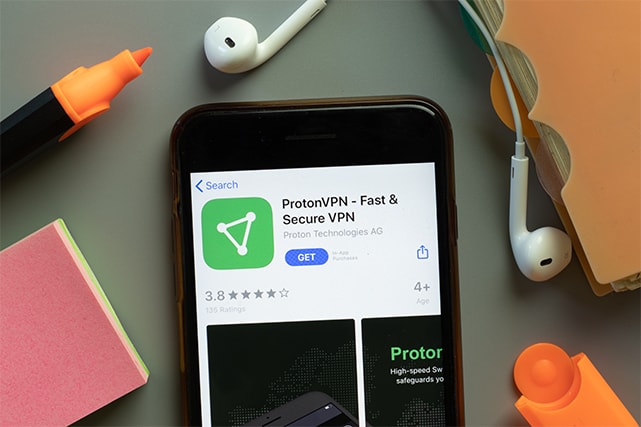 The ProtonVPN app is available on Windows, macOS, iOS, Android and Linux. There is a quick-connect option inside ProtonVPN's apps that users can use to turn on the VPN service. ProtonVPN has a 4.1 rating on the Google Play Store and a 3.8 rating on the Apple App Store, both of which are excellent scores for a VPN app.
Users can use Secure Core servers and Profiles on both PC and mobile apps in terms of features. As a result, consumers get about the same level of usability as they would on a desktop. Overall, the ProtonVPN mobile apps are capable of competing with their desktop counterparts, which is remarkable.
Android Interface
A Tecno KA7 running Android version 8 was utilized to test ProtonVPN's Android VPN client. The Android software, like ProtonVPN's iPhone app, is quite minimalistic with only a few colors other than grey, black and green. The app successfully connected to a server in Canada. The program guides users to the fastest server in their chosen country but also provides a list of other servers to choose from. The fastest server in each country was chosen for this testing.
The speed of the Canadian VPN server was excellent. It was possible to watch YouTube videos without any pauses or delays in loading time, both of which can be issues with other VPNs.
Windows Interface
The ProtonVPN desktop apps include a simple and easy-to-use interface. Quick Connect, Profiles, the Secure Core toggle and a world map with a sidebar with various nations are all displayed on the interface. Users can connect by clicking on the map or selecting a link from the sidebar. Users can then monitor the status of their connection. While connected, there are several pieces of data available including connection time, bandwidth usage, user connection length and a graph of bandwidth usage over the last 60 seconds. Most crucially, the VPN displays the server load, allowing users to choose whether to switch or stay on the same one.
There are no additional tunneling protocols available in the Windows software besides OpenVPN (TCP and UDP variants). It will also add a TAP-ProtonVPN Windows Adapter to your Programs and Features list when you install ProtonVPN. This is typical as it includes the OpenVPN package to connect. The Windows app provides the most options out of all the applications available. Alternate routing, split tunneling and custom DNS servers are all included.
ProtonVPN Customer Support
When using software, it is almost always necessary at some point to seek technical assistance, which is when contacting customer support is critical. The ProtonVPN support center is the first point of contact for ProtonVPN. There are different types of technical concerns where related questions are answered such as speed and bandwidth, billing, general information, account information, downloads and VPN setup. Each topic handles a certain type of problem users might be having. There is also the option of typing in requests and complaints and linked articles can be utilized as a guide. If the support center cannot provide a solution, the only way to contact ProtonVPN for customer assistance is through an online ticket system.
Accessing customer support alternatives such as live chat or by phone is more convenient and speedier. However, for the time being, email is the only channel that ProtonVPN uses to handle all complaints and assistance, which means users will receive a response directly in their email. Paid users might get a faster response in a couple of hours while free users might have to wait a little longer.
Is ProtonVPN Trustworthy?
Yes, ProtonVPN is a reputable and trustworthy VPN company. ProtonVPN keeps no logs, ensuring that users' privacy is protected. The VPN has a rigorous no-data-logging policy, further protected by the Swiss government's robust consumer privacy legislation. ProtonVPN Free, unlike many other free VPNs, does not earn money by collecting and selling user data. Instead, the VPN makes money from premium VPN subscriptions.
In addition, users' internet connections are encrypted when using ProtonVPN to access the web. ProtonVPN's strong security features ensure that an attacker cannot eavesdrop on your connection by passing it through encrypted tunnels. Users can even access websites that are prohibited in their country using the VPN.
Is ProtonVPN Free Safe?
Yes, ProtonVPN Free is safe. Unlike other free VPNs, ProtonVPN has both a free version and paid versions and keeps no logs of users' online activities. ProtonVPN has a rigorous no data logging policy, so even if users' data is requested, ProtonVPN will not provide it. For further security, ProtonVPN also features Tor integration and Secure Core servers. ProtonVPN is the only free VPN globally that has no built-in advertisements, viruses, logs or bandwidth limits. Third-party assessments, as well as Swiss and European laws, back up the VPN's security. ProtonVPN is also one of the only free VPNs that have made all of their apps open-source. While the free version of ProtonVPN has some limitations, it is still safe to use.
Is ProtonVPN Actually Free?
Yes, ProtonVPN offers a completely free service with unlimited bandwidth. ProtonVPN's free subscription is unlimited and geared for security, giving users internet anonymity and independence. However, paying customers help fund the free version. Users can upgrade to the ProtonVPN Basic or ProtonVPN Plus premium subscriptions for faster speeds.
Can ProtonVPN Be Traced?
No, ProtonVPN cannot be traced because the VPN does not log users' internet activities. Users' connection records, IP addresses, session lengths and locations are not stored, collected or tracked by the VPN. All websites can see is the IP address of the VPN server to which users are connected when they connect to ProtonVPN. DNS inquiries from users are likewise routed through encrypted VPN tunnels and are resolved by the ProtonVPN server. ProtonVPN will only save a limited amount of data to ensure that the user's account remains secure and performs properly. It is also worth noting that none of this data can be linked to specific users.
Summary of ProtonVPN Review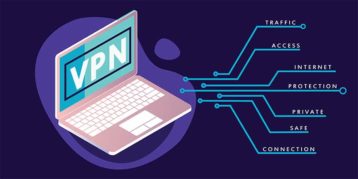 To summarize, ProtonVPN is a reliable VPN service that users seeking anonymity can rely on. The question for users is no longer what is a VPN, but rather which VPN is the best, particularly for those opting for a free VPN. Although it is difficult to find a free VPN that protects users' privacy and provides unlimited bandwidth, ProtonVPN's Free version stands out. Users can also rely on the company's transparency because the app is an open-source program that anyone can review. Above all, customers should prioritize selecting a VPN with a strong privacy policy like ProtonVPN.