A
nti-phishing software programs are designed to detect and stop phishing attacks by identifying malicious content posing as a trusted source to obtain sensitive information on platforms where data is stored and accessed, such as emails or websites. Aside from detecting and blocking malicious website addresses or files, anti-phishing software can be incorporated into several email clients and offers spam filters to block suspicious emails. Individuals or corporations can customize the spam filter function to determine their preferred criteria for blocking suspicious emails.
The primary purpose of anti-phishing software is website and email protection. Anti-phishing software protects website owners by preventing nefarious activities aimed at infecting domains with malware. Website visitors are also protected by blocking access to compromised links. For email protection, incoming emails are scanned to ensure the messages are not spoofed or contain any form of malware, and if they do, these emails are held back and never delivered to the user.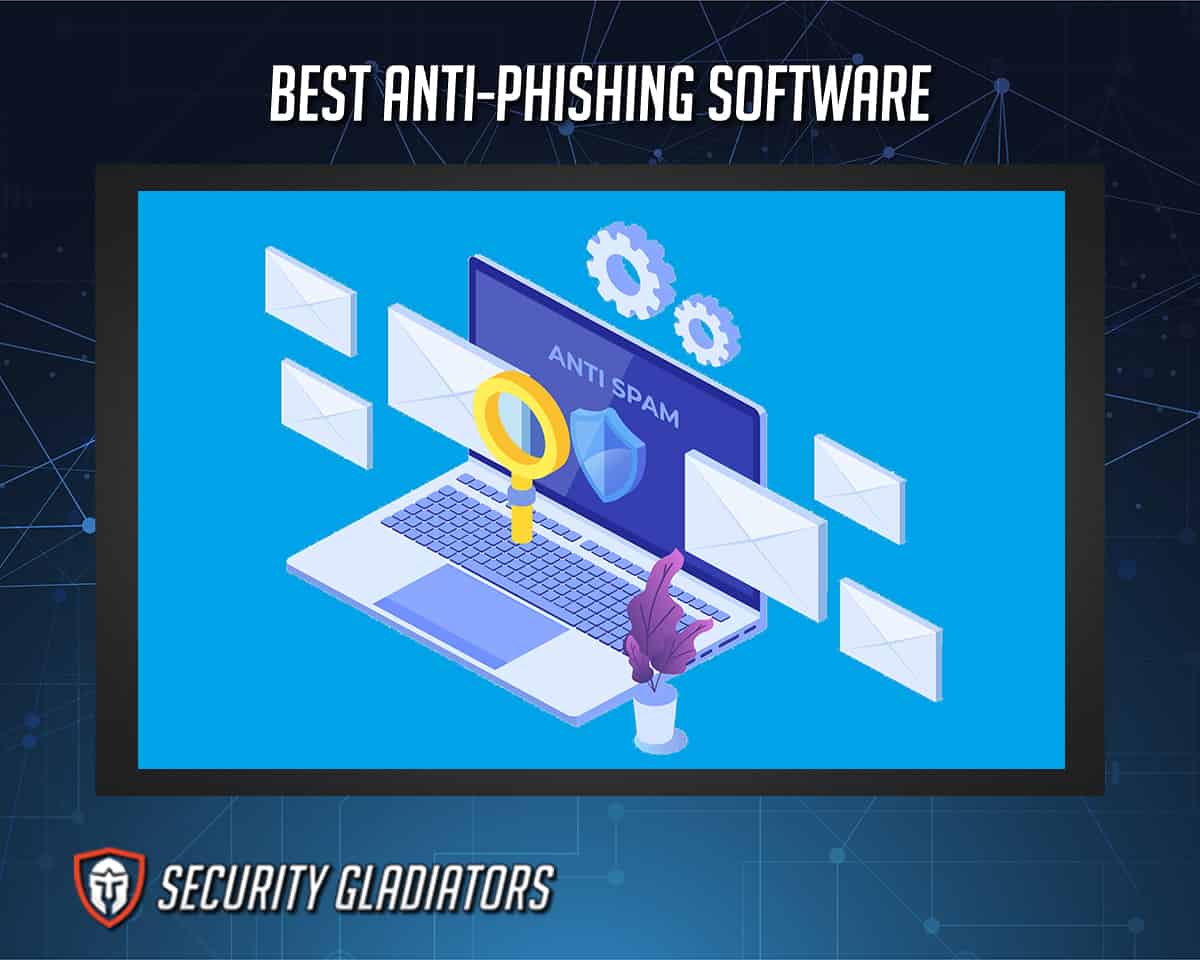 Anti-phishing software programs have become more critical than ever, prompting a surge in popularity across the corporate world. These software programs are used across all industries, from banks to businesses to streaming services like Netflix and Spotify, search engines and web browsers like Google and Mozilla, and social media platforms like Facebook and Twitter.
At least 75% of organizations worldwide have had phishing attacks, and in 2020, the Federal Bureau of Investigation listed phishing as the highest cybercrime. In the United States alone, 74% of phishing attempts in organizations were successful, with 60% losing data. As much as 96% of phishing attacks occurred via email. This made having email security protection necessary for companies, and now anti-phishing software is widely used.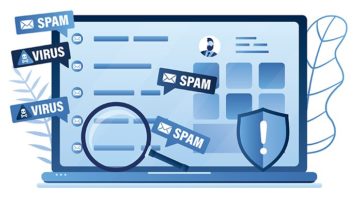 Top anti-phishing software brands like Area 1 and Cofense work with large companies with up to 100,000 users. This eventually totals to millions of users for both companies when the employees from all the companies and individual subscribers are summed up. In 2020 alone, security software companies worldwide made $40 billion, and that number is expected to jump by $2 billion by the end of 2021. This is despite the fact that free anti-phishing software programs like Avast and Windows Defender account for 30% of the usage of anti-phishing tools.
The global anti-phishing market gap was valued at $23 billion in 2021, and with the growing popularity of this cybercrime technique, the market size will only keep growing bigger.
Pro Tip:
There are important things to look out for before purchasing anti-phishing software, such as the pricing, malware detection features, real-time operation and the automation system. Users should also crosscheck these software programs based on their preferences.
This anti-phishing security program guide will cover the best software products on the market today. The top anti-phishing software programs are detailed below.
1. Area 1 Horizon Anti-Phishing Service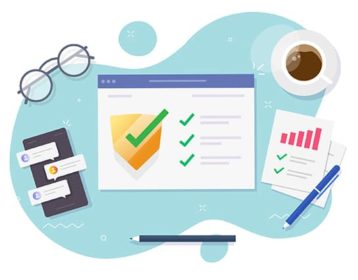 The Area 1 Horizon Anti-Phishing Service is a cloud-based service that prevents phishing attacks on websites, emails and networks. This service protects users from malware, ransomware, Business Email Compromise (BEC) and other phishing attack techniques.
Area 1 Horizon has a single platform that uses APIs for operations and also provides analytics and recommendations features. Area 1 Security combines small pattern analytics and high-speed web crawling to identify launch points of phishing attacks before becoming active. Using that with a deep contextual analysis of the user's email, web or network allows the software to block targeted phishing before the attacks can wreak havoc.
The company offers different security options based on individual or company needs, including the active fraud prevention and autonomous phish SOC features. Other features include advanced threat protection, comprehensive cloud email security, email hygiene, preemptive discovery of attacker infrastructure/phishing campaigns, and more.
Area 1 Anti-phishing service can process millions of emails and web clicks monthly and successfully blocks 99.997% of incoming malicious emails. Phishing attacks are identified and stopped on an average of 24 days prior.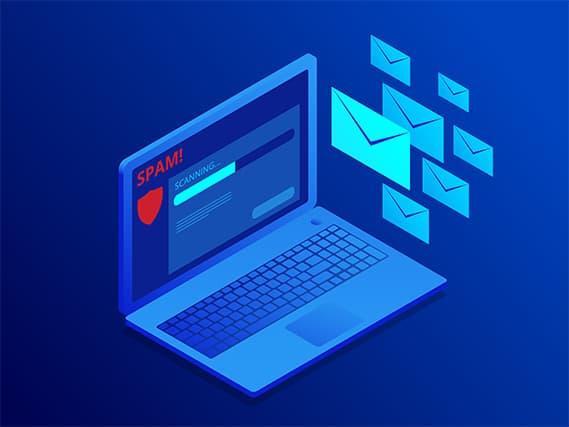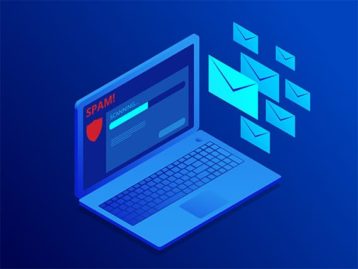 Area 1 Horizon utilizes a result-oriented price system, meaning consumers are charged for phishing attacks or threats that are identified and prevented by the software. Clients are charged based on the number of users with access to the software on a 12-month or 36-month basis. Prices range from $25,000 to $225,000 for 12-month plans, while 36-month plans span $67,500 to $607,500.
Area 1 Horizon Anti-Phishing Service is developed by Area 1, a security company founded in 2014 with over 4 billion messages processed. The firm's customer base includes global Fortune 500 companies.
Area 1's anti-phishing software provides comprehensive measures against all types of phishing attacks across email, network and web platforms for businesses, partners and stakeholders.
---
2. Avanan Cloud Email Security
Avanan Cloud Email Security is an anti-phishing software specifically developed to protect cloud email from phishing attacks on platforms including G Suite/Google Workspace, Office 365 and Slack.
Avanan Cloud Email Security makes use of an advanced machine learning algorithm that thoroughly scans for over 300 signs of phishing in emails. The software utilizes an API-based integration to examine email history between two parties to determine the level of existing trust, which makes it easier to identify malicious content or impersonation.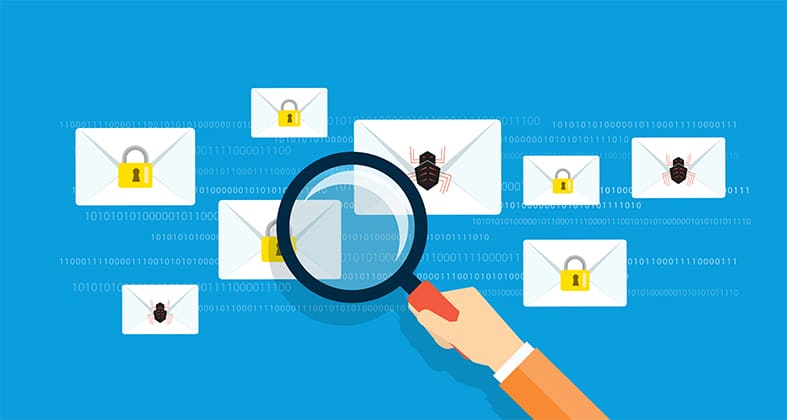 Phishing attacks are stopped from reaching email inboxes by 99.2%, and the ones detected in emails are blocked fully (100%).
Companies with fewer than 500 employees are charged $4/month per user. For companies with over 500 employees and government/educational institutions, a quote has to be requested on Avanan's website.
This cloud email security software was developed by Avanan, a company founded in 2016, and has become one of the best cloud email security providers in the world. Avanan has no known record of scandals, and the company has over 5,000 clients, 60% of which are large corporations.
Avanan Cloud Email Security does not offer comprehensive protection against all types of phishing, though.
---
3. Cofense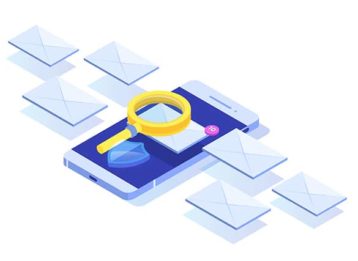 Cofense provides anti-phishing solutions through the use of its products and services. Cofense combines a network of 30 million people delivering reports on phishing activities with artificial intelligence to stop phishing attacks faster. Cofense also uses a Phishing Detection and Response (PDR) platform to identify and stop phishing attacks that bypass security measures. For phishing attacks that have reached users' inboxes already, Cofense Managed PDR services are deployed. Cofense Protect MSP provides an extra layer of anti-phishing for companies using Google cloud email and Microsoft and stops phishing attacks 30 to 50 times more than any other email security software. Cofense works with its Technology Alliance Program (TAP) and also integrates SOAR, SIEM and TIP into their platform.
Cofense stops phishing attacks in an average of 60 minutes and can even be as fast as 8 minutes in some cases. Cofense is yet to publish its success rate but maintains a rating of 4.7/5.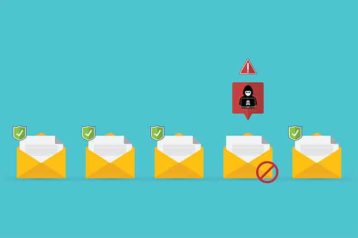 Cofense's average pricing usually starts at a flat rate of $10 per user. A quote needs to also be requested from the company's official website to get the custom price, as Cofense uses a quotation-based pricing system.
Cofense has been under the parent company Pamplona Capital Management since 2018. That year, the Cofense Brazilian presidential scandal saw some voters being entrapped in a voting phishing scam. Another Cofense scandal that appeared in the news was Pamplona's refusal and breach of the agreement to complete the sale of its stakes.
Cofense doesn't offer comprehensive protection against all types of phishing.
Cofense's anti-phishing software sometimes suffers occasional glitches, but besides that, this tool works very well.
---
4. GreatHorn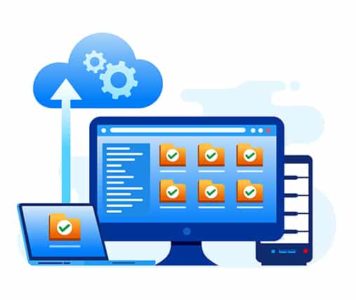 GreatHorn is an email security platform that uses API to protect Google Workspace and Microsoft 365 platforms from phishing attacks.
GreatHorn uses cloud-native API to successfully stop phishing attacks automatically in real-time. The automation of this anti-phishing software removes the occurrence of human-reported phishing omissions or mistakes. GreatHorn is the next-level email security tool for cloud-based emails like Office 365 and Google Workspace (formerly G Suite). This security platform offers messaging security for companies and apps like Slack.
Users of GreatHorn attest to a 90% reduction in response time to phishing attacks and a success rate of 96%.
Note:
Pricing is custom-based and would have to be requested from GreatHorn's website.
Kevin O'Brien and Christopher Fraser founded GreatHorn in 2015. The company's headquarters is in Waltham, Massachusetts. Since the inception of GreatHorn, the company has not been embroiled in any scandal.
GreatHorn provides comprehensive protection for email phishing and works correctly at all times.
---
5. Ironscales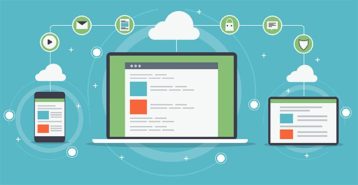 Ironscales is a cloud-based anti-phishing software program that provides email security for businesses using both human and artificial intelligence security solutions.
Ironscales uses technology integrations such as Airsight, Bitdefender, Cortex XSOAR, Google Web Risk, Habitub and others. The software boasts a 98% success rate.
Ironscales offers Core, Core+ and Ultimate payment plans. Prices are $4.5 per month per mailbox, $6 per month per mailbox and $7 per month per mailbox, respectively.
Ironscales anti-phishing software is developed by Ironscales Inc., a security firm privately owned and controlled by Eyal Benishiti. Ironscales has not been involved in any major scandal since it was founded.
Ironscales provides comprehensive protection for email security. The software rarely shows glitches, but some users have dropped complaints about the poor quality of the company's self-cleaning program.
---
6. Mimecast Email Security with Threat Protection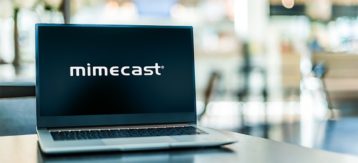 Mimecast Email Security with Threat Protection provides organizations with anti-phishing, malware, antivirus and spam attack solutions. Mimecast uses a parallel grid infrastructure to process and store emails while also saving data by archiving old emails in the cloud. It also uses targeted threat protection to guard against malicious URL gateway links and detects security threats using engines like EventTracker. The email security company makes use of features like URLs and file attachments scans, Domain Name System (DNS) authentication and more to ensure clients' emails are secure.
Mimecast offers 100% and 99% protection against malware and spam, respectively. The program has a starting price of $4, $6.65 and $9 monthly per user, depending on the package.
Mimecast Email Security with Threat Protection is developed by Mimecast, a company established in London by Neil Murray and Peter Bauer in 2003. In 2019, Mimecast experienced some service disruptions that were blamed on firewall issues by Bauer, who is the company's CEO. This went on for weeks, hindering users from accessing their email and receiving incoming emails.
Mimecast offers comprehensive protection for all phishing threats and works effectively all the time.
---
7. Phish Protection by DuoCircle
Phish Protection by DuoCircle is an anti-phishing program built specifically for small businesses to help provide email security.
Phish Protection aims to safeguard users from spear-phishing and email security threats. Phish Protection by DuoCircle uses outbound Simple Mail Transfer Protocol (SMTP) with Domain Keys Identified Mail safeguarding both the sender and receiver. Sender Policy Framework (SPF) validation is also one technology used by Phish Protection. Phish Protection has a success rate of 99.96%.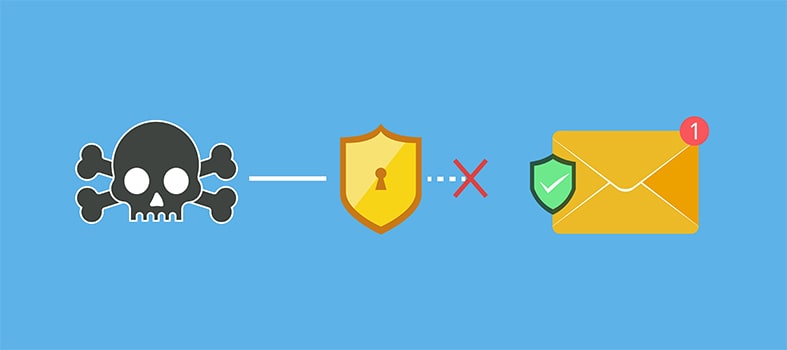 The small package costs $45 and caters to 100 people monthly. This plan offers in-house email servers, spam filtering, anti-malware protection, real-time phish protection, anti-virus, G Suite and Office 365. The medium plan costs $135 and caters to 300 users monthly. Medium plan users gain added benefits like webhooks and branded pages. The large plan goes for $275 and serves up to 500 users monthly with added benefits. Users can also get a custom price quote from Phish Protection on the company's website.
Phish Protection is under DuoCircle, a privately owned company. DuoCircle has not had any scandal associated with its name.
Phish Protection provides comprehensive anti-phishing services and works well at all times, though there might be slow responses sometimes.
---
8. Proofpoint Email Security and Protection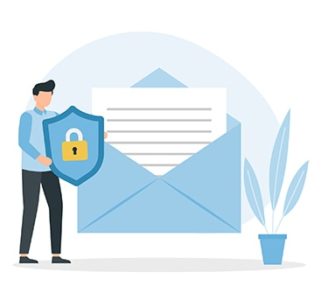 Proofpoint Email Security and Protection is an email security company that uses multilayered security to protect users' emails from spoofing, ransomware, viruses and phishing attempts. Proofpoint email security allows users to customize settings and mark email addresses suspected as spam.
Proofpoint uses email encryption powered by Nexus Artificial Intelligence. Proofpoint also uses advanced Business Email Compromise (BEC) defense in identifying threats like impostor emails and URLs. The Targeted Attack Protection feature works as an advanced threat protector by researching and documenting each attack for faster security response when a similar threat occurs again.
Proofpoint email security software can reduce malware and phishing attacks up to 90%. The email security software has an average starting price of $33 per user per year.
Proofpoint anti-phishing software is developed by Proofpoint Inc., a California-based company founded in 2002. In April 2021, Proofpoint was acquired by Thoma Bravo, a private equity firm, for $12.3 billion. Since Proofpoint's inception, the company has never been involved in any scandal.
Proofpoint doesn't provide comprehensive protection against all types of phishing but still works effectively.
---
9. SpamTitan Email Security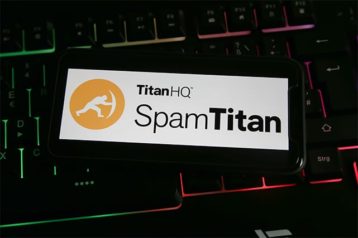 SpamTitan email security is an anti-phishing software program that protects companies by scanning and filtering users' mail flow in real-time. SpamTitan blocks malware, viruses, spam and phishing attacks attempted via email.
SpamTitan makes use of dual AV engines and signature-based detection to record recognized threats from emails. Sandboxing is also used to recognize new malware that has never been noticed before and blocks such malware prior to being included in the detection list. SpamTitan also uses DMARC (Domain-based Message Authentication, Reporting and Conformance) authentication and SUBRL Filtering to scan emails before delivery.
SpamTitan has a 99.99% success rate and only 0.003% false rate in spam filtering and malware blocking.
SpamTitan charges $1.26 per user per month. The company responsible for creating SpamTitan is TitanHQ, a leading cloud security firm. SpamTitan has no record of scandal.
SpamTitan doesn't provide comprehensive protection against all types of phishing. But SpamTitan's anti-phishing software works well and is reliable.
10. Zerospam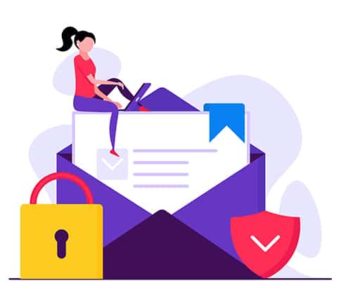 Zerospam is an artificial intelligence-driven cloud-based security software that provides advanced protection for users against spear phishing, ransomware and other threats via email filtering.
In terms of technology, Zerospam makes use of artificial intelligence and Bitdefender threat protection to detect and block viruses or malware. In addition to this, Zerospam also makes use of jQuery and HTML5.
Zerospam has a very low false-positive rate and a 99.9% success rate against any kind of email phishing threat. With the technology embedded in this anti-phishing software, Zerospam has a record of identifying legitimate messages within two seconds.
Zerospam costs about $750 annually and is charged on a subscription basis. The pricing model of this software makes Zerospam more suitable for large-scale companies than small businesses.
Zerospam is currently owned by Hornetsecurity, although it was founded in 2003 by CISSP David Poellhuber. Zerospam has no record of scandal.
Overall, Zerospam offers comprehensive email protection. A few users have complained about malfunctions in rare instances, but Zerospam regularly updates the software to work effectively and provide full protection against any kind of email phishing threat at each point in time.
---
11. Bitdefender Antivirus Free Edition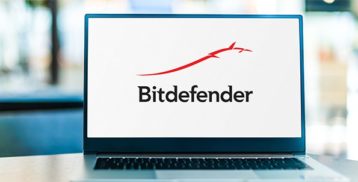 Bitdefender Antivirus is a free anti-virus software program that was particularly designed for Windows. The free edition is an automated anti-malware program only, with no customization features available.
Though basic in appearance, the free version of Bitdefender Antivirus uses the same technology as the paid version. Bitdefender uses artificial intelligence and advanced matching learning algorithms.
Bitdefender showed a success rate of 99.3% success rate after several test runs.
The paid version of Bitdefender Antivirus offers more features than the free version at $30 per year for three devices.
Bitdefender Antivirus is developed by Bitdefender, which was founded by Florin Talpes in 2001. The company later partnered with Microsoft in Romania to provide the anti-virus program.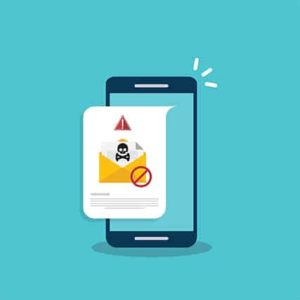 In March 2010, users with the 64-bit Bitdefender version were hit with a 'Trojan.FakeAlert.5' alert caused by a malfunctioning update. Users with the 2008 versions of the software were hit worst as solutions to restore their files could not be exercised. This malfunction caused Bitdefender to quarantine files that were not infected. Bitdefender successfully resolved the problem for some users by providing a back passage to get access to all files and withdrew the defective software update. Bitdefender was also involved in the Colonial Pipeline ransomware attack in May 2021, which was the largest cyberattack on an oil company. This attack can be linked to the Darkside ransomware after Bitdefender publicly announced the bug in their decryptor in a possible feat of publicity stunt.
Bitdefender antivirus doesn't provide comprehensive protection against all types of phishing. The free version mostly works correctly, but sometimes the program acts a bit unstable when scanning for malware.
---
12. Avast Antivirus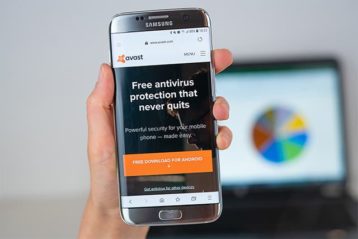 Avast Antivirus is a security software program that defends against virus attacks, malware and phishing using real-time defense programs.
Avast uses machine learning and artificial intelligence to automatically run security checks and subsequently eliminate the identified threats.
Avast has a 97% to 99.7% success rate from various live examinations. Avast Antivirus has a free version and a paid version. For protection on one device, a subscription costs $34.99 per year.
Avast Antivirus is under the Avast Software company founded by Pavel Baudis and Eduard Kucera. In 2020, Avast was involved in a user privacy scandal. Reports emerged that Avast, through a subsidiary, was selling users' browsing history that could be used to trace or identify the user. Although Avast maintained that the data were "de-identified," the company decided to shut down the subsidiary due to the uproar caused.
Avast Antivirus doesn't provide comprehensive protection against all types of phishing attacks. But despite a slow scanning process, the program works effectively.
---
13. Avira Free Security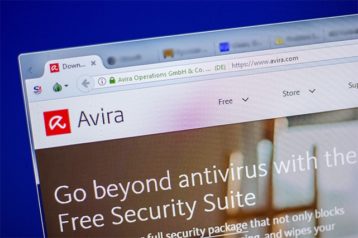 Avira Free Security is a software tool that replaces the previous anti-phishing software created by the founding company. This software is designed to ensure protection in a way different from others.
Avira Free Security makes use of cloud technology to ensure the protection of users, alongside machine learning and artificial intelligence. Avira Free Security provides VPN and password management and prevents and blocks malicious materials from the internet, all at no cost. This software offers all-in-one protection and a wide range of features. The program is also compatible with multiple devices, including iOS, Windows and Android devices.
Avira Free Security currently has a success rate of 91% in fraud detection and 99.3% in malware and virus blocking. Over 500 million clients use Avira, including many Fortune 500 companies. This security software is free and has no cost implications.
The founding company of Avira Free Security is Avira Operations GmbH & Co., a multinational company in the security software industry. The company has not been involved in any form of scandal.
The software is not comprehensive in terms of protection as it lacks certain features like firewall protection and spam filtering for emails. However, the features available to users work well.
---
What Is the Main Feature of Anti-Phishing Software?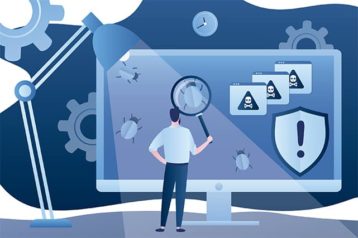 The main feature of anti-phishing software is harmful file identification—the ability to recognize malicious materials immediately. Other core features are phishing simulators, spam filters, threat sharing, anti-virus protection, post-delivery protection, integration with multiple services and awareness training.
The major function of anti-phishing software is to scan, identify and block any harmful material on any platform where the software is implemented. Anti-phishing software is essential because the software is designed to recognize trends and patterns better than humans can, which is a vital resource for both individuals and organizations. Anti-phishing software has all the necessary information to notice even a slight variation in a company's logo or an unusual tone of communication. Aside from attention to detail, anti-phishing software helps to identify materials requesting sensitive information, filtering unwanted emails and other suspicious emails as spam, combining both human and artificial intelligence to create the best threat prevention possible and training users on how to detect threats.
Many types of software ensure threat prevention, such as anti-virus protection software. But what is an anti-virus program? Put simply, an anti-virus program is a type of software used to identify, stop and remove malware. The main difference between an anti-virus program and anti-phishing software is that the latter is faster and equipped with more advanced features to prevent phishing attacks. Most other software only recognizes and alerts malicious materials but takes time to block the threats from getting to the user. Another core difference is that anti-phishing software does not rely on technology alone but also uses human intelligence by teaching users to recognize malicious content.
What Is the First Anti-Phishing Software?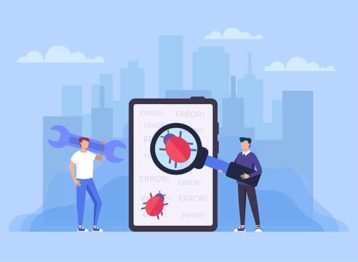 The use of anti-phishing software programs began in the early 2000s when phishing attacks became rampant. Since then, phishing methods have grown, and anti-phishing techniques have evolved with it. For more on this history of anti-phishing, refer to Security Gladiators' phishing overview.
The first anti-phishing software is Bitdefender Antivirus, which was first developed in 2001. Bitdefender offers products and services like anti-virus software and cloud security. Bitdefender has 440 patents, 44 of which are for utilizing machine learning algorithms in identifying and removing malware. Bitdefender protects over 500 million PCs worldwide and boasts a 99.3% success rate.
What Is the Average Price of Anti-Phishing Software?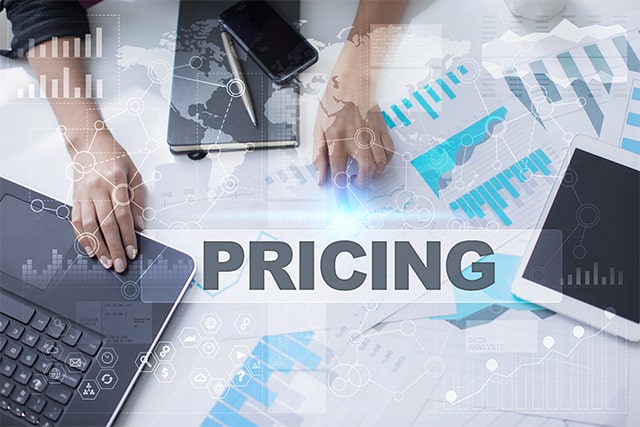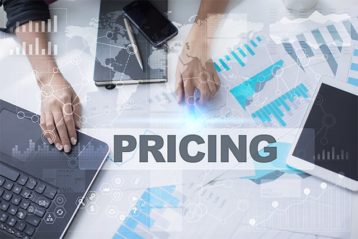 The average price of anti-phishing software is $4 per user, monthly. The maximum price of anti-phishing software for each user per month is $10, and the minimum is $0.80.
Some companies do not charge monthly but rather determine pricing on a custom model, depending on the features being implemented. Accordingly, custom demands could bump the price much higher than the maximum cost listed.
Several price factors affect the cost attached to anti-phishing software, such as the features of the software, the number of users, the hosting period model and the type of technology adopted.
How To Use Anti-Phishing Software?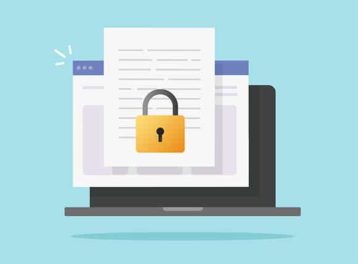 The first step in using anti-phishing software is to download and install the program on a device or computer. Then, the software will scan all emails, data and information, including spam and potentially harmful files.
After this, all files will be put into a database, then the anti-phishing work will fully begin by diagnosing all the materials and recognizing those that contain phishing. After that, the software will examine all the phishing materials to get details such as the domain information or the style used. Once that is done, information will be sent to other legitimate websites, anti-virus software and firewalls to update their systems to protect against phishing.
Anti-phishing software then starts to block the harmful materials, which could be done by entirely shutting down the site or using a firewall to block access to the files. Consequently, these files are blocked, filtered or made to trigger warnings and perform every other function the software is designed for.
This is important:
The only other thing required from the user is to take advantage of the software to educate themselves about phishing techniques so as to be proactive in instances where anti-phishing software might not recognize such malicious items.
Are Free Anti-Phishing Software Programs Safe?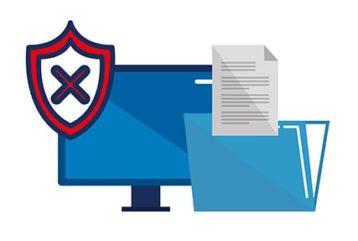 Free anti-phishing software programs are not entirely safe to use because they have limited security features compared to the premium ones. Using them means features like advanced ransomware, firewall or malware protection will not be available.
This means free anti-phishing software programs are not reliable or efficient at detecting and stopping phishing attacks, so sharing or receiving data is still risky. Most free anti-phishing software tools have a success rate of 90% and below, compared to premium anti-phishing software with an average success rate of 95%.
Can Anti-Phishing Software Be Eliminated By Hackers?
No, premium anti-phishing software cannot be eliminated by hackers. Most premium anti-phishing software products have technologies in place to scan and identify hacking attempts or other forms of phishing attacks before they happen, and in the case of a bypass, there are features in place to get rid of them immediately.
What Are the Coding Languages of Anti-Phishing Software?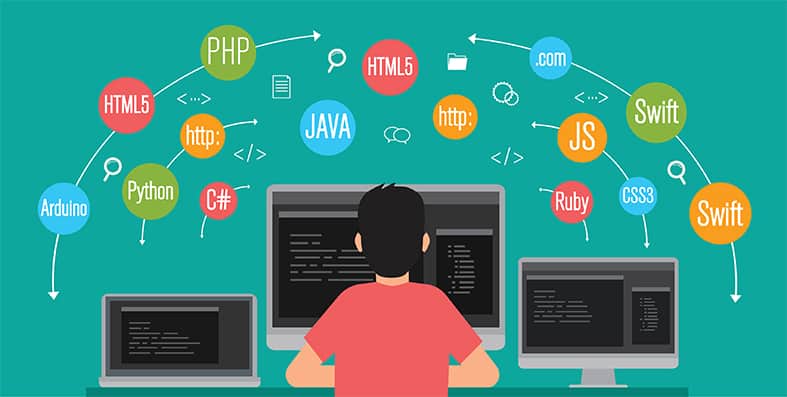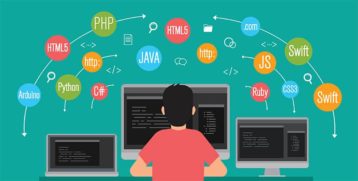 Companies that develop anti-phishing software programs are closed source, that is, the coding languages used in writing software are not made available to the general public.
Generally, anti-phishing software programs are developed using the following coding languages.
C++
JavaScript
SQL
Python
Golang
Ruby
PHP
Assembly