Virtual private networks (VPNs) are tools that encrypt user data, route it through a server via a private tunnel owned by the VPN service provider, and then to the data's final destination.
To protect Android devices sufficiently, one needs to sign up for a good Android VPN. (For more on how VPNs work, check out our guide covering what is a VPN?)
But what is a good Android VPN? Multiple factors make up a high-quality Android VPN.
First, any good VPN should have a dedicated VPN app for the Android platform. Plenty of VPN services want users to use the OpenVPN client or another third-party client to configure their service on an Android. But that is not the best way to ensure privacy and anonymity on an Android device. The best Android VPNs offer custom-built and feature-rich VPN apps dedicated to the Android platform.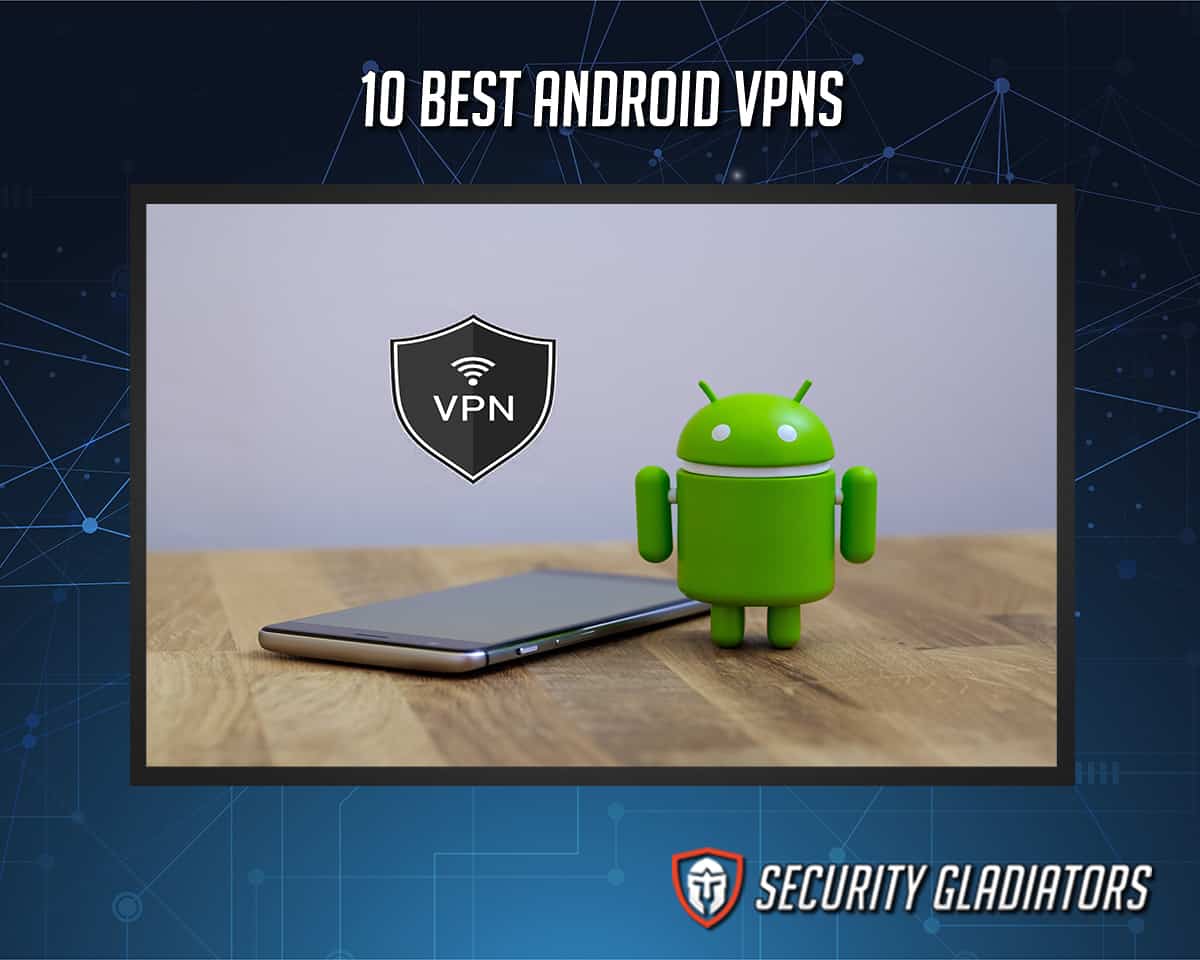 A good Android VPN is essentially the same as any other VPN. Price may seem like the most important factor, but hunting for the cheapest option available will only lead you to a low-quality service. The best Android VPNs combine reasonable prices with a high level of security, privacy and usability.
When shopping for a high-quality Android VPN, it's important to review the VPN's protocol options. There are many VPN protocols available in the market today, and each comes with its own pros and cons. OpenVPN is widely considered the best VPN protocol for any supported platform, but the IKEv2 protocol is also decent.
Both protocols offer a lot of security but consume little CPU resources. However, Android devices have a hard time supporting OpenVPN natively, so there is nothing wrong with settling for the L2TP/IPSec protocol for Android.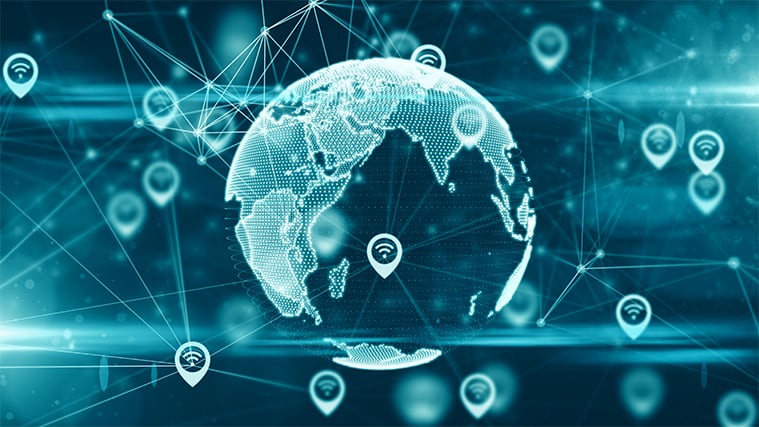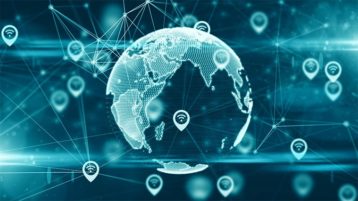 The second factor to consider is the number of servers offered. Good Android VPNs will offer lots of servers and locations. A high number of servers usually means less load on each server and better performance. A huge server network also allows the Android VPN to unblock streaming services like U.S. Netflix and Amazon Prime Video from any location on earth.
While looking at the number of servers and locations, it's also important to know if the servers are located in the right regions. Servers in Africa and the Middle East are of little use to someone trying to unblock content for websites and services based in the EU and the U.S.
A decent Android VPN will have unlimited bandwidth and server switches, meaning there will be no cap on the amount of data the user can download or upload in any given month. The best Android VPNs also allow users to have infinite switching, which means users are free to change servers as much as they want and as quickly as they want. Also, premium Android VPNs will not block any type of P2P file-sharing or torrenting.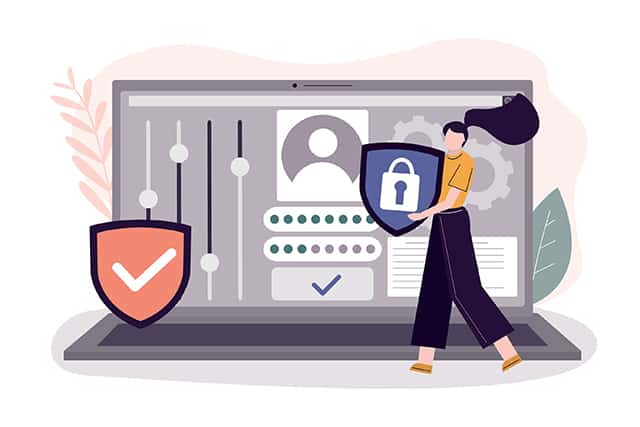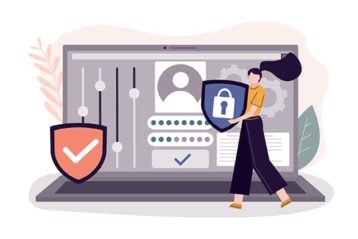 Another important factor that goes into selecting a good Android VPN is logs. Any VPN service worth its salt will not keep any logs. Logs are how VPN services collect user data and may or may not analyze it to further sell it to third-party companies. Users need to make sure the Android VPN they sign up for keeps zero logs or, at the least, the minimum amount of logs (those necessary for the registration process, payment, data used and session times).
While quality Android VPNs offer plenty of protocol options, strong encryption and a large network of servers, potential customers should also look for a kill switch feature. That is especially important for VPN users who are extra-conscious about privacy and data security. A VPN kill switch will protect user data, even when there is no VPN connection, by disconnecting the device from the internet if the connection drops.
Pro Tip:
Premium VPNs have advanced kill switch features that can automatically shut down the device's internet access once the connection drops. Then, these kill switches re-establish the VPN connection and restore internet access when it's more secure to do so.
Best Android VPNs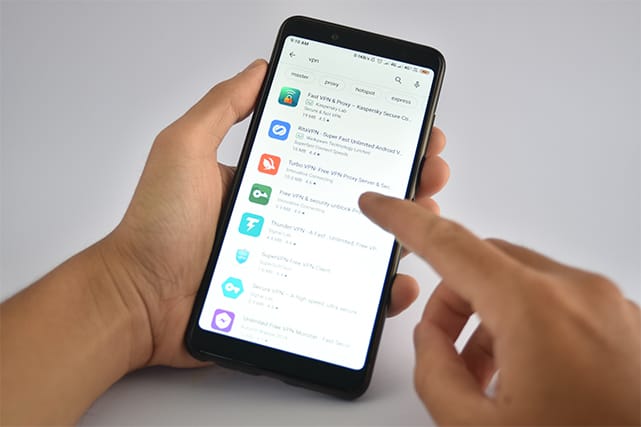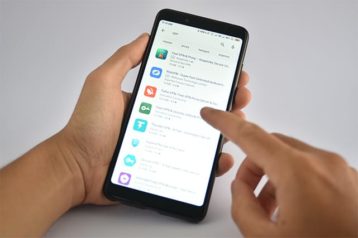 Surfshark
NordVPN
IPVanish
ExpressVPN
ProtonVPN
Mullvad VPN
IVPN
CyberGhost VPN
TunnelBear VPN
Private Internet Access
1. Surfshark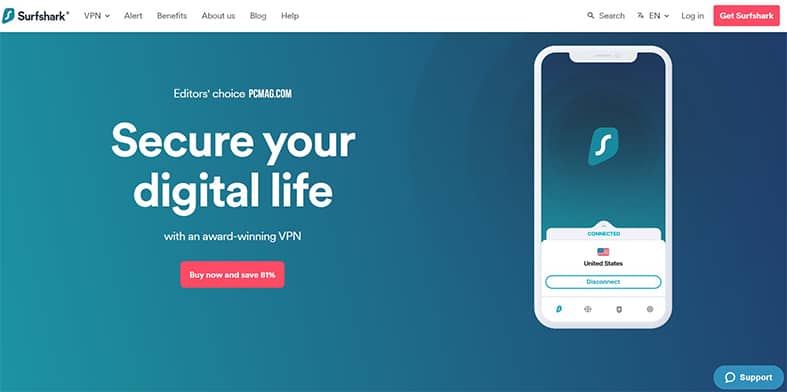 Surfshark is a VPN company located in the British Virgin Islands. This VPN provider was founded in 2018 by Par Kaz, who currently acts as the company's CEO. Surfshark is one of the best VPNs for Android in the market due to its ease of use, affordable prices and strong privacy features.
Surfshark's long-term subscription packages are very cheap compared to competitors. The monthly package costs $12.95. The six-month package costs $6.49 per month, but users have to pay the entire amount upfront. Finally, the 24-month or two-year package brings down the price to just $2.49 per month.
Just because is so cheap does not mean this VPN skimps on the quality or quantity of its features. Surfshark's dedicated Android app ranks among the best Android VPNs for privacy and security. Surfshark also comes with advanced security features, such as a kill switch.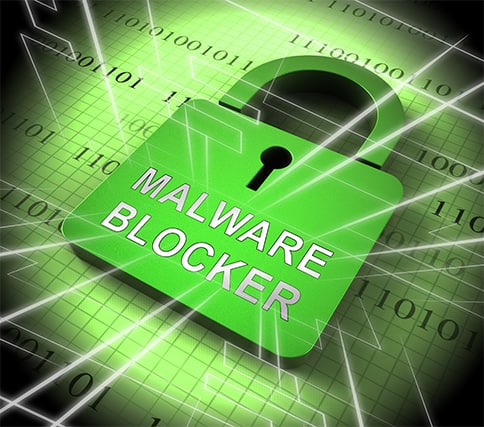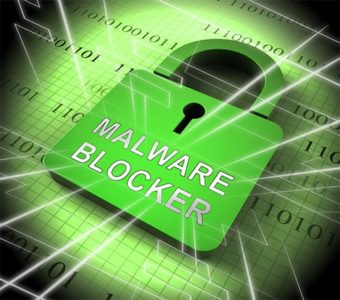 In addition to the kill switch feature, Surfshark offers many other advantages, such as access to a built-in malware blocker and a split tunneling option.
With millions of users already on board, Surfshark is on track to attract even more customers as the company offers compatibility for all major platforms, including Linux, iOS, macOS and Windows. There is no limit to the number of devices a user can protect per account.
The Android app comes with GPS spoofing as well, which comes in handy for Google Play Store apps that demand it. Compared with the desktop app, the Android Surfshark app almost has the same user interface, which is another achievement very few VPNs can boast of.
Surfshark works with over 30 streaming services, and with more than 3,500 servers in 65 countries to choose from, users are guaranteed peak server performance with great reliability and lots of variance in location changes.
---
2. NordVPN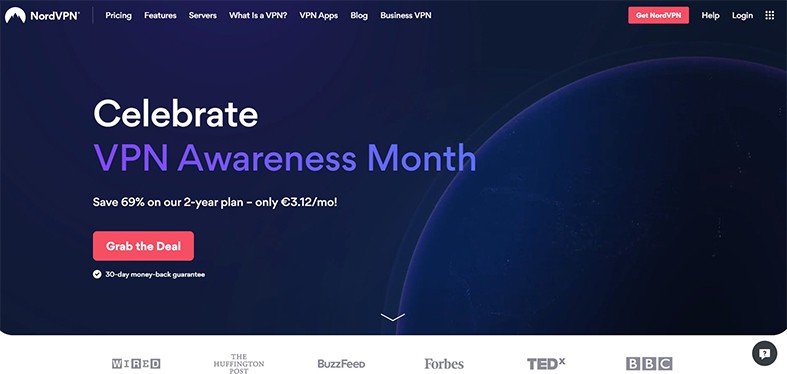 NordVPN is a Panama-based VPN company founded in 2012 by Lithuanian entrepreneur Tom Okman. It's widely considered to be the most complete VPN service on the market.
Users can install any NordVPN app on their device and then accomplish a host of online tasks. NordVPN is great for streaming, torrenting, security, privacy, unblocking websites, changing IP addresses and engaging in ultra-sensitive communications.
This VPN has held its own against some of the most competitive VPN services the industry has seen in recent times. The major advantage has over its rivals is comprehensiveness. Providing everything a user could want from a VPN service, no other VPN offers a package as complete as NordVPN.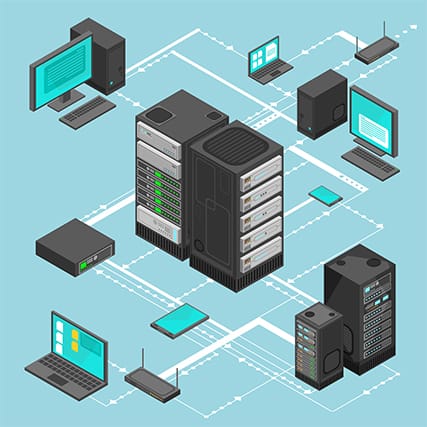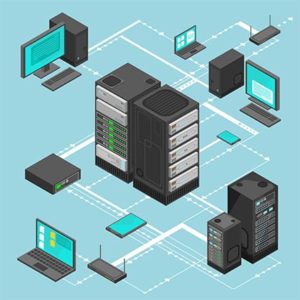 NordVPN has a huge server network and well-built apps for all platforms, including Android. It also offers modern VPN protocols such as WireGuard. With over 5,200 servers in 60 countries for users to choose from, NordVPN always manages to stay fast and reliable. The chances of any given server being overloaded on NordVPN's server network are very low. That results in almost zero disconnects and high performance at all times.
The only problem is that the application can take some time to load on the Android platform. Plus, the initial registration and login process on the mobile platform is time-consuming and burdensome. The map interface on its apps should also provide a more streamlined experience.
In terms of price, NordVPN costs $11.95 per month on the monthly package and $3.30 per month on the two-year package, making this VPN highly competitive with others on the market.
If Android users want to install NordVPN on their other devices, NordVPN offers support for Linux, iOS, macOS and Windows.
---
3. IPVanish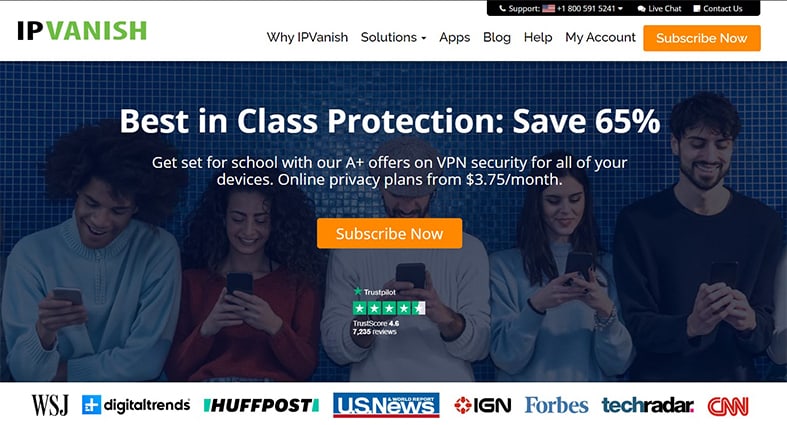 Mudhook Media Inc. founded IPVanish in Orlando, Florida, in 2012. The company was later acquired by Los Angeles-based NetProtect, a company of J2 Global. IPVanish is one of the better Android VPNs due to the diversity of its server network and the ability for the user to protect an unlimited number of devices per account.
IPVanish has dedicated apps for all major operating systems and does not keep any major logs. This VPN uses 256-bit AES encryption, like most of the elite VPNs on this list, and offers multiple protocol options.
But is unable to unlock many major streaming services and has a cluttered user interface for most of its apps, which can turn off beginner VPN users.
For the monthly package, IPVanish costs $10.99 per month, but the price comes down to $3.75 per month on the yearly package. With over 1,900 servers located in 75 regions, IPVanish provides fast server performance along with reliability, given it's been in the business for a long time.
---
4. ExpressVPN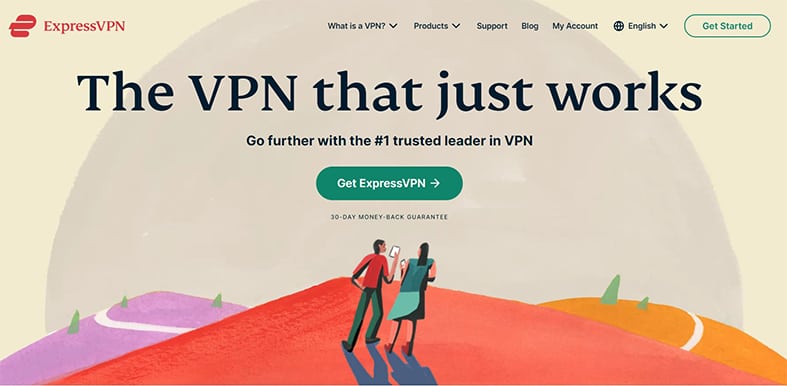 Entrepreneurs Dan Pomerantz and Peter Burchhardt founded ExpressVPN back in 2009, and the company has operated from the British Virgin Islands ever since. ExpressVPN has reliable VPN apps for all platforms, including the Android operating system. With over 3,000 servers across 160 locations, users can enjoy unlocking content and bypass geo-restrictions in any corner of the world.
Users mostly sign up for ExpressVPN due to its strong security and privacy tools, such as split tunneling and a kill switch feature. The user interface is very modern as well.
The disadvantages of using are that it's missing some modern privacy features such as multi-hop VPN connections and is pretty expensive compared to other elite VPNs.
The monthly package costs $12.95 and the yearly package costs around $8 per month. As for compatibility, ExpressVPN offers dedicated apps for all major platforms, including Android. ExpressVPN may be expensive, but this VPN provides super-fast servers and great reliability with little lag or buffering.
---
5. ProtonVPN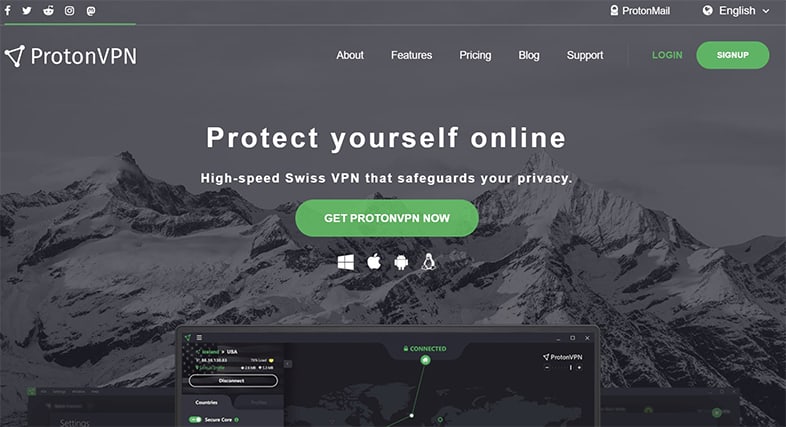 ProtonVPN was founded in 2014 by a team of CERN scientists in Switzerland. Headquartered in Geneva, the employee-owned company operates under Proton Technologies, which developed the encrypted email service ProtonMail. The main reason consumers use ProtonVPN is because of the developers and technology behind it. It's one of the most trustworthy VPN services in the world right now.
It is also very flexible in its pricing and feature offerings. ProtonVPN is one of a handful of VPNs left in the market with a free tier. ProtonVPN does not show users ads and doesn't limit bandwidth, even on the free version.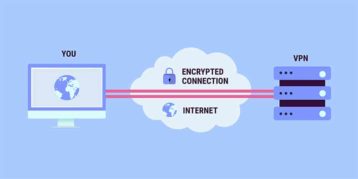 In a world where most VPNs prioritize streaming and speed, focuses on privacy and security. ProtonVPN has some of the strongest privacy policies in the VPN world and also offers its ProtonMail product alongside the VPN service.
The disadvantages of ProtonVPN include the lack of an independent audit, a mediocre server network and the absence of modern protocols like WireGuard.
The VPN client is stable and looks modern. ProtonVPN supports all major platforms, including Android, iOS, Linux and Windows, and has dedicated apps for these operating systems, except for Linux.
ProtonVPN costs $10 on the monthly package and $6.63 on its two-year package. The apps are very reliable and offer many customization options. The VPN servers themselves are high quality as well and hence offer great speed.
---
6. Mullvad VPN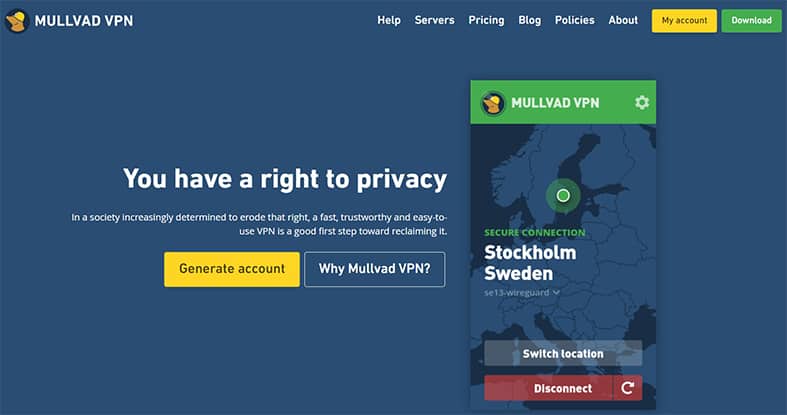 Fredrick Stromberg and Daniel Berntsson founded Mullvad VPN in 2009. The company's headquarters is located in Sweden. The main reason why people sign up for Mullvad is because of its security tools. Mullvad is among the most transparent VPN services in the market today and has some strong privacy policies that no one else can offer. Mullvad is not filled to the brim with extra features, but this VPN makes up for that with strong fundamentals in privacy and security.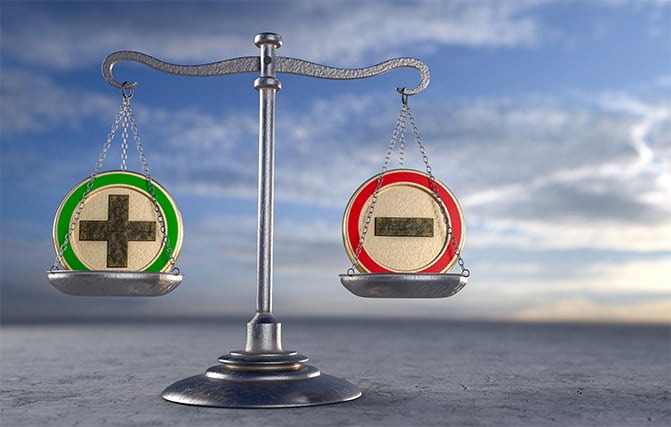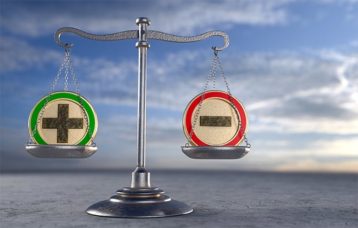 The advantage of using is that the company does not require an email address for registration, a major benefit for privacy-conscious users. Mullvad is one of the cheapest available VPN services and offers great transparency in its operations. Mullvad also has multihop connections, which are great for extra privacy.
The main disadvantage of using Mullvad is its basic apps. The interface is not modern or smooth, and Mullvad has a small server network with a low server count and number of locations. And because of the way Mullvad protects privacy, its registration process could be seen as complicated for beginner VPN users.
Mullvad costs $5.95 per month on the monthly package, yearly package and the 10-year package. The VPN supports all major platforms, including Android, Linux, macOS, Windows and iOS.
Mullvad has close to 800 servers in around 37 countries. This VPN does not have the biggest server network but offers great performance and reliability, with a 20% download speed drop on average.
---
7. IVPN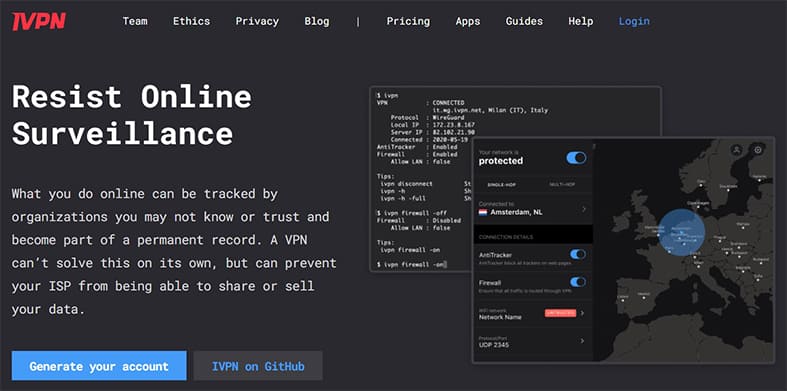 Nicholas Pestell founded IVPN in 2010 and the company operates out of Gibraltar, a British territory south of Spain. IVPN has made a name for itself by offering a unique multi-hop connection feature and support for modern protocols such as WireGuard. IVPN is great at protecting user privacy, even as they register for the service. IVPN has a solid feature set as well.
IVPN's main advantages include affordable subscription packages, a strong privacy policy document, strict privacy controls and a multi-hop connection feature. But its lack of user-friendliness may put off new users, and the service has a small server network.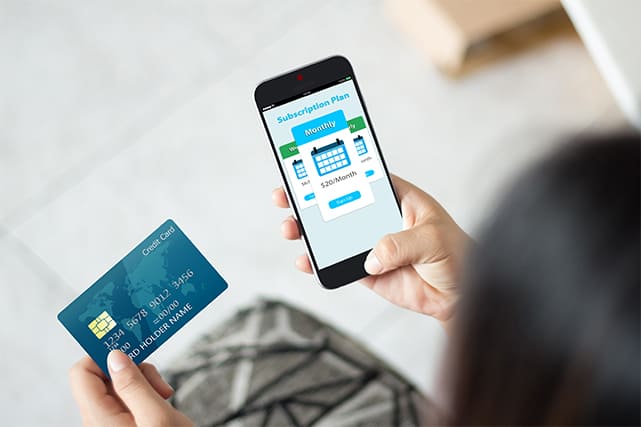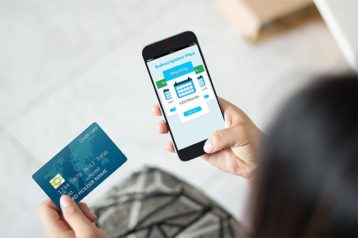 costs $6 per month on the monthly package and around $4 on the three-year package when users sign up for the standard plan. For advanced features, users can get the Pro plan for $10 per month or $6 per month on the three-year package.
IVPN supports platforms such as Windows, macOS, Linux, iOS and Android.
With only 77 servers, users are bound to run into overloading issues with IVPN. But it generally performs well and is considered a reliable VPN service overall. Users should expect close to 20% download speed drops, though.
---
8. CyberGhost VPN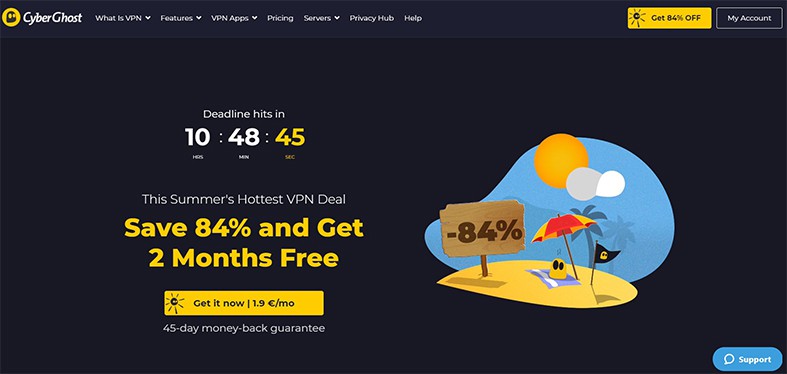 Robert Knapp founded CyberGhost VPN in 2011, and the company has operated out of Romania since its inception. The reason why VPN users go to CyberGhost is its giant server network. CyberGhost VPN is best suited for VPN users who want to stream and unblock content.
The main advantages of using are access to a diverse server location network, seven simultaneous devices per account, an anti-virus add-on and fast VPN servers.
The main disadvantages of using CyberGhost VPN are its steep price, lack of independent audit and a somewhat unclear privacy policy document.
CyberGhost's monthly package costs $12.99 per month and the two-year package costs $2.25 per month with two months of free VPN service. CyberGhost has dedicated apps for iOS, Android, Linux (CLI), macOS and Windows.
Since CyberGhost has so many servers in hundreds of locations, this VPN offers great reliability and speed. On average, the app only drops download speed by 15%. Overall, CyberGhost is a very reliable VPN service.
---
9. TunnelBear VPN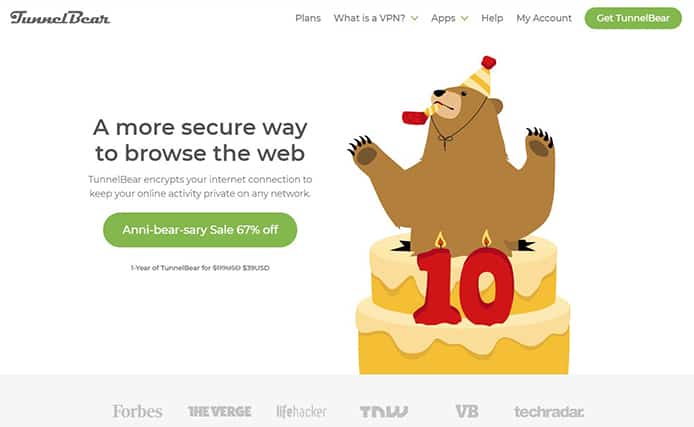 Ryan Dochuk and Daniel Kaldor founded TunnelBear in 2011. The company operates out of Toronto, Canada. The main usage of TunnelBear comes from its convenience and free tier, which comes with a 500 MB monthly data consumption restriction.
The main advantage of using TunnelBear is the bright apps that make it easy for even beginner users to get protection online. TunnelBear is one of the best in the business when it comes to user experience and design. In addition to that, TunnelBear also offers advantages such as transparency and consistent performance.
The main drawback of using Tunnelbear is its small server network. Tunnelbear also does not support modern protocols like WireGuard. VPN users looking for advanced security features will not find them in TunnelBear VPN.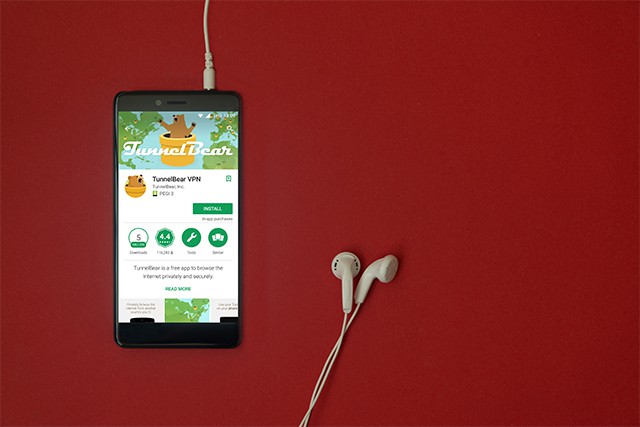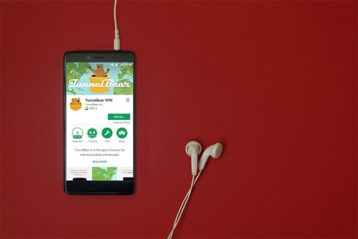 But is affordable and has gone under independent audits to prove the service is reliable. There are three plans: The free plan comes with a 500 MB data transfer restriction. The Unlimited plan costs $3.33 per month on the three-year subscription package and $9.99 per month on the one-month subscription package. Its subscription plan for teams costs $5.75 per month per user.
TunnelBear supports all major platforms, with dedicated apps for Android, iOS, Windows, macOS, Chrome and Firefox.
TunnelBear is not the fastest VPN service by any stretch. On average, the app decreases download speed by 50%. That is surprising given the fact that TunnelBear has over 3,000 servers.
Nevertheless, since its server network is huge, it has undergone an independent audit and offers a kill switch feature, TunnelBear is a reliable VPN service.
---
10. Private Internet Access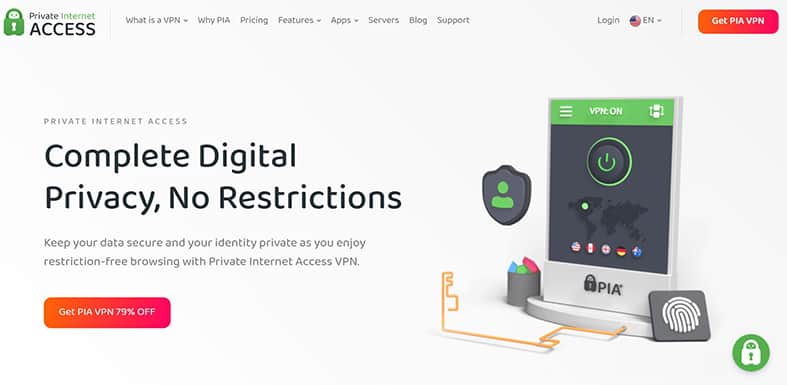 Andrew Lee founded Private Internet Access in 2010. Since then, this VPN provider has operated out of the U.S., which isn't the best for data protection laws.
The main usage of Private Internet Access is for users who want a solid VPN product. Private Internet Access suits users who want a simple, straightforward and private VPN that works. This VPN caters to both beginners—who can simply install the app and easily navigate usage—and experienced users—who can enjoy a deep settings menu and configuration options.
The main advantage of using is its simple and powerful app for Android. This VPN allows users to connect up to 10 devices per account and offers a huge server network for their streaming and content unblocking needs.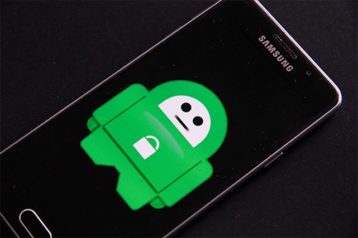 The disadvantages of Private Internet Access include a less-than-ideal privacy policy document, lack of multi-hop VPN connections and a difficult login procedure.
Private Internet Access costs $9.95 per month on the one-month plan and $2.19 per month on the three-year plan.
Since Private Internet Access has access to over 30,000 VPN and proxy servers in over 78 countries, this VPN is one of the fastest services of its kind in the world right now. Expect the service to decrease download speed by just 10% on average.
Private Internet Access offers dedicated apps for platforms, such as Windows, macOS, Android, iOS, Chrome, Firefox, Opera and Linux.
With a huge server network, a kill switch feature and good speeds, Private Internet Access is fairly reliable, but its reliability would be further strengthened with an independent audit.
---
What Is a VPN for Android?
A
ndroid is an operating system that primarily targets mobile devices such as tablets and smartphones. Android is currently the most dominant mobile operating system in the world, accounting for around 70% of the mobile operating system market share.
VPNs for Android have become very important because of the inherent vulnerability of the Android operating system and the huge number of people using Android, thus making it a soft target for hackers. Android users who want to secure their data and keep their smartphones hidden in the online world, while also enjoying access to geo-restricted content, must install an Android VPN on their phones.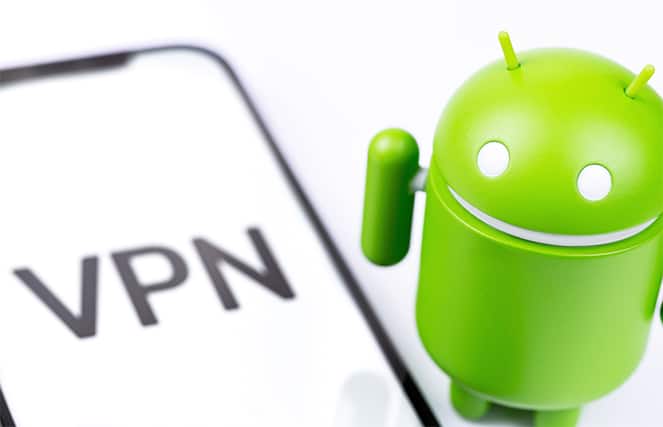 The best VPN for Android candidates are very usable for mobile users, as dedicated Android VPN apps catering to smaller screens have flooded the market. Android VPNs also have Android-specific features and make it easy for users to have protection on Android. The installation process for the best VPN app for Android candidates is also very straightforward, which further enhances usability on Android.
How to Setup a VPN on Android?
To set up a VPN on Android, follow these steps:
Go to the Google Play Store and search for the desired VPN service.
Download and install the VPN app by following the on-screen instructions.
Launch the VPN app.
Input login credentials such as username and password.
Pick a server from the main menu.
Click on the "Connect" button to start your server connection.
How to Turn Off a VPN on Android?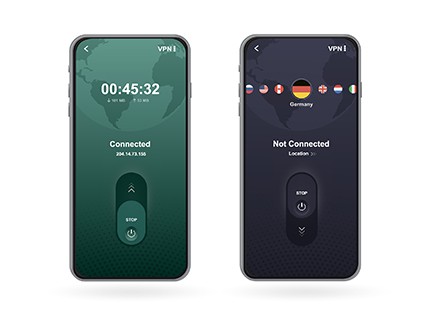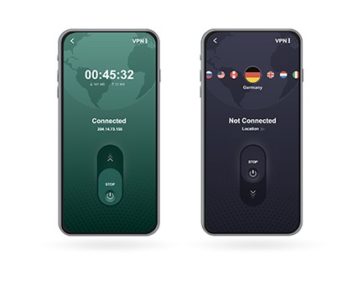 Android VPN users who want to turn off VPN on Android should launch their VPN app and press the "Connect" button until it's disconnected. Usually, the color of the screen or the button will turn red.
To turn off VPN on Android manually, go to the Android VPN settings page and delete the VPN profile that the VPN app created the first time the app launched.
Most of the time, the Android settings menu has another menu under "Network and Internet." Sometimes, the setting is under the "Connections" menu. Refer to the device manual if the required menu is not found.
Once the correct menu is found, press the item that says VPN and then choose the item that says VPN profile. Some Android devices allow for VPN profiles to be deleted or disabled. To turn off VPN on Android, disable the VPN profile. To turn off VPN on Android completely, delete the VPN profile mentioned above.
What Are the Benefits of a VPN for Android?
The benefits of a VPN for Android are listed below:
Android VPNs encrypt user data, which hides users' activities on the internet and prevents their location from being exposed.
Users who want to unblock content on their Android devices can do so with Android VPNs.
Android VPNs hide users' online identity so they can move through the internet anonymously and privately.
Android VPNs allow mobile users to avoid censorship.
Users can also secure public WiFi connections via Android VPNs on mobile devices.
Android VPNs can disable internet service provider (ISP) tracking.
If someone has blocked social media access on a network, Android VPNs can restore access to social media platforms.
To safeguard sensitive online activities such as banking transactions, accessing medical records, shopping and communicating with business associates, Android VPNs are a must-have.
Android VPNs can save users money on various purchases that are priced differently according to the user's region.
Is There a Free VPN Service for Android?
Yes, there are free VPN services for Android, but only two of them are worth the trouble. They are ProtonVPN and TunnelBear.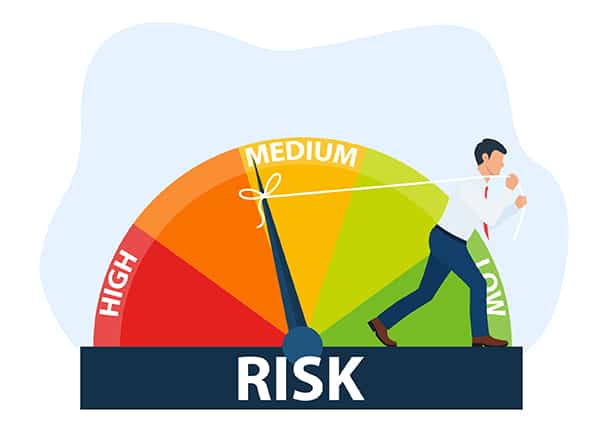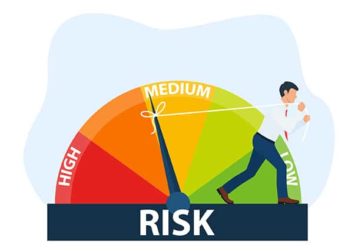 Users should keep in mind that free VPNs can be potentially risky. Free VPNs have to make money to keep the service going and make a profit. The only way for them to do that is to show users ads and/or sell user data. Almost all free VPN services engage in both practices covertly or overtly.
Free VPNs also restrict data transfer and connection attempts, both of which can harm users if they are in the middle of completing an important task.
Note:
Free VPNs do not come with features such as a kill switch, so it's virtually useless to rely on them while doing important tasks online. Any time a VPN connection drops, the user's sensitive data will get leaked since there is no kill switch function to disconnect the device from the internet to protect user data.
Users looking for a fast VPN experience should also stay away from free VPNs since they usually connect users to slow and overloaded servers.
Free VPNs also generally don't work with streaming services, so users can't rely on them to view U.S. Netflix or Amazon Prime Video. Moreover, free VPNs never come with customer support, so if the user gets into trouble, there is no help available.
Finally, free VPNs are bad for privacy since they cannot afford to install infrastructure for foolproof data integrity and zero-logs.
What Are the Fastest VPNs for Android?
The fastest VPNs for Android are Surfshark and ExpressVPN.
Of course, there are many other factors that affect the speed on Android. Generally speaking, the speed of a VPN for Android will get affected by the following factors: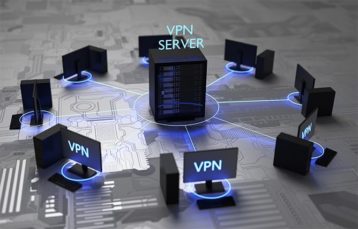 Number of servers available
Distance of the server from the user's original location
Quality of the server (whether it's a physical server or a virtual one)
Internet connection conditions
Number of other VPN users on the same server
Type of server (different servers performs well for streaming than for browsing or torrenting)
The protocols used on the server
The strength of the encryption used
The processing power of the device
Transmission losses
What Is the Difference Between iOS and Android VPN Services?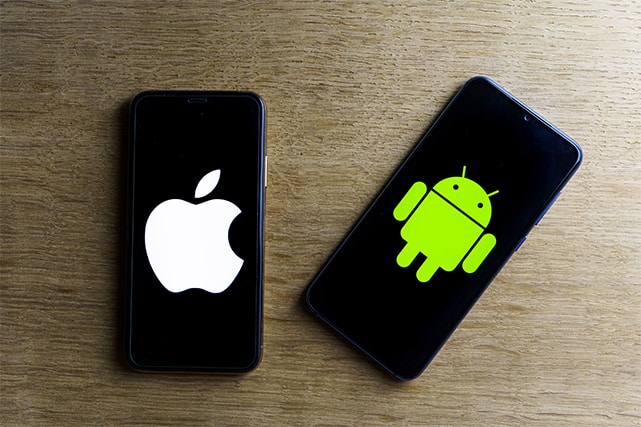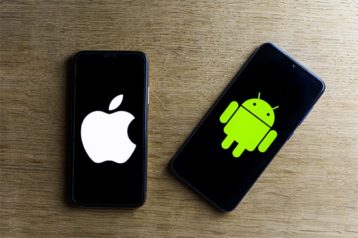 Android VPN services work only for devices that run on the Android operating system. Similarly, iOS VPN services only work on devices that are running on Apple's iOS operating system. Both iOS and Android are different operating systems with their own advantages and disadvantages.
Android VPN services usually offer more features because of the open nature of the platform. Even the best iOS VPNs may not offer many security tools but can rely on the operating system itself for some form of protection due to its closed nature.
Note:
Generally speaking, iOS VPN services are faster because of the streamlined operating system and devices. Android VPNs have to take into account the device manufacturer and thousands of models, which can sometimes diminish performance levels.
Android VPNs are prone to collect data and infect users with malware if they are not careful. The chances of a malicious iOS VPN app are minimal because of the strict entrance requirements for developers to offer apps on the Apple App Store.