ExpressVPN is the best VPN provider to access CBS outside the U.S without restrictions. It has approximately 3,000 servers located in 94 different countries, including 14 in the USA. There is a biannual subscription available for $9.99 a month, a monthly subscription for $12.95, and a yearly membership for $8.32 a month. Because CBS is only available to servers in the US, a VPN is essential for anyone wanting to watch CBS from outside the US.
Below are the simple steps to unblock CBS with ExpressVPN.
Check out the ExpressVPN website
Sign up for ExpressVPN
Download and Install the ExpressVPN app
Start the ExpressVPN app
Connect to the US server
Log in to your CBS account at CBS.com
Watch CBS without interruption outside of the US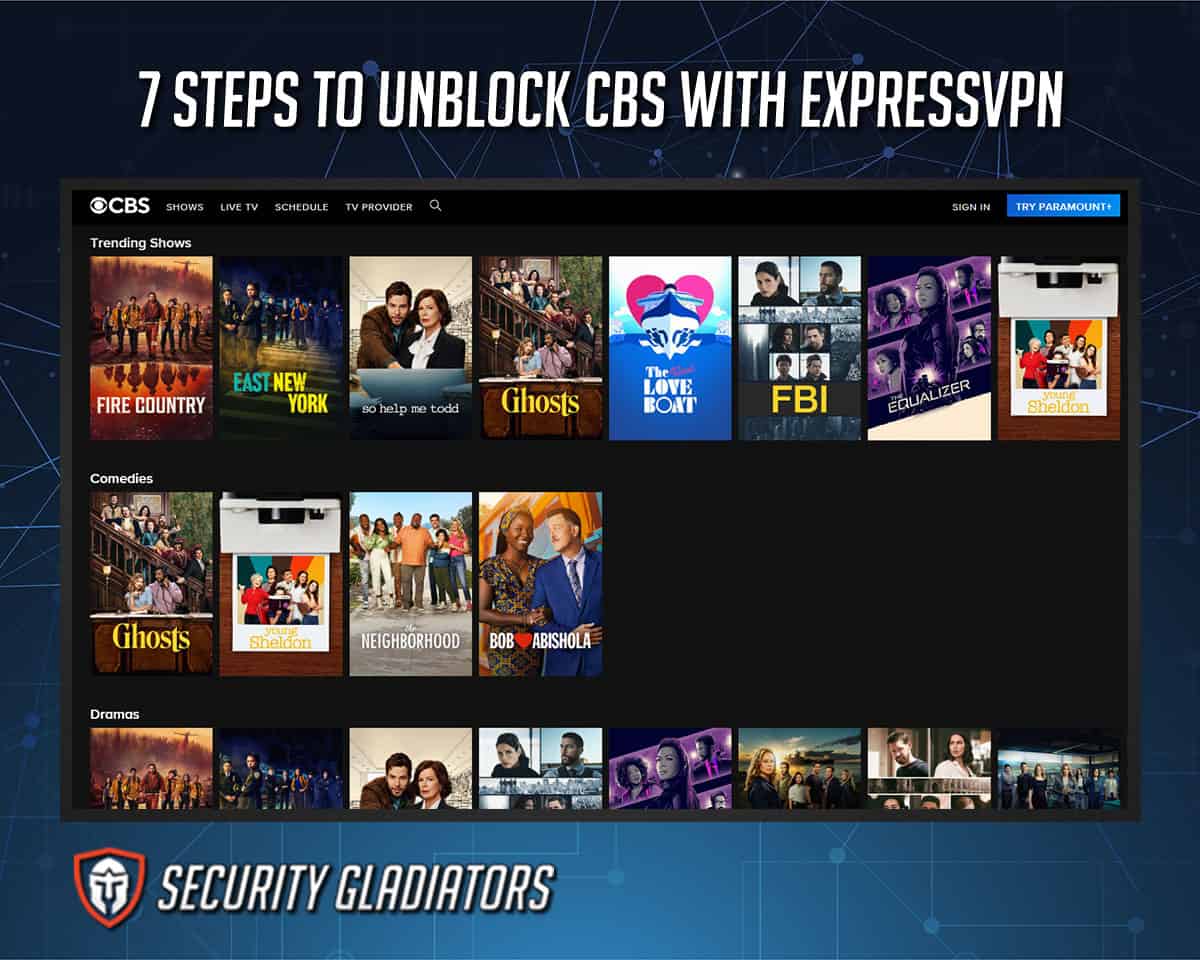 1. Check out the ExpressVPN website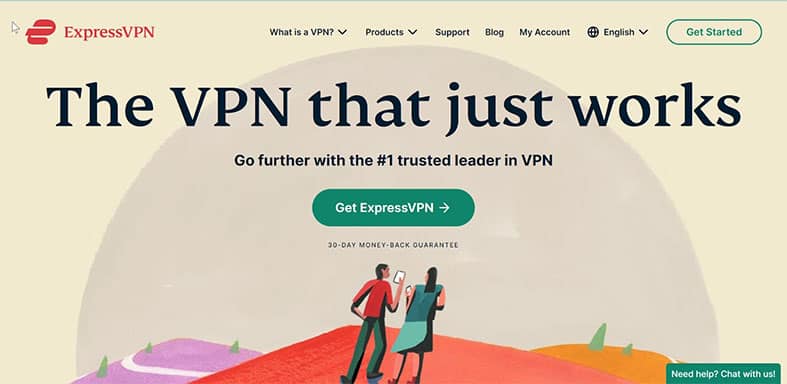 First, go to the ExpressVPN website.
2. Sign up for ExpressVPN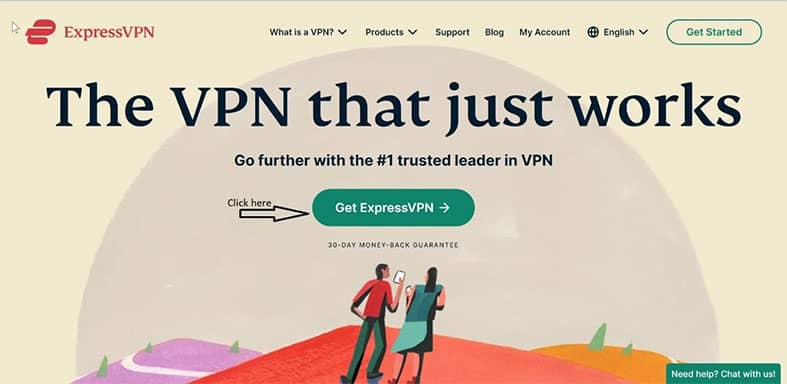 Next, you'll see "Get ExpressVPN," highlighted in yellow above; click on it. Then a payment page will load up. Select a payment plan and fill in the necessary details.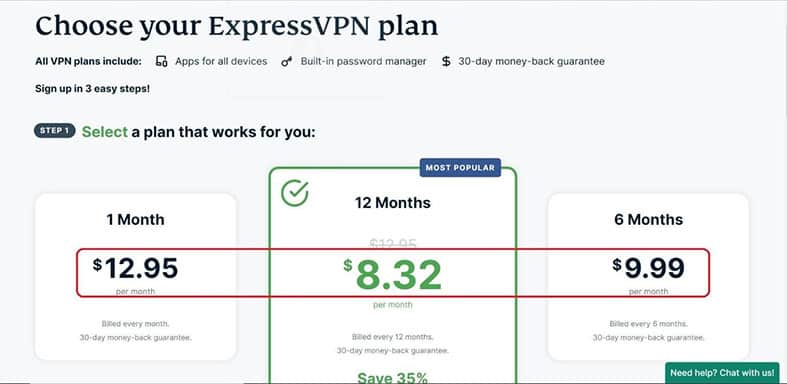 There are three payment plans available. The one-month plan ($12.95 per month), six-month ($9.99 per month), and twelve-month plan ($8.32 per month). ExpressVPN recommends the annual plan as it saves users 35% on total payments. After payment, an activation code will load up on the page, so keep it for later.
3. Download and Install the ExpressVPN app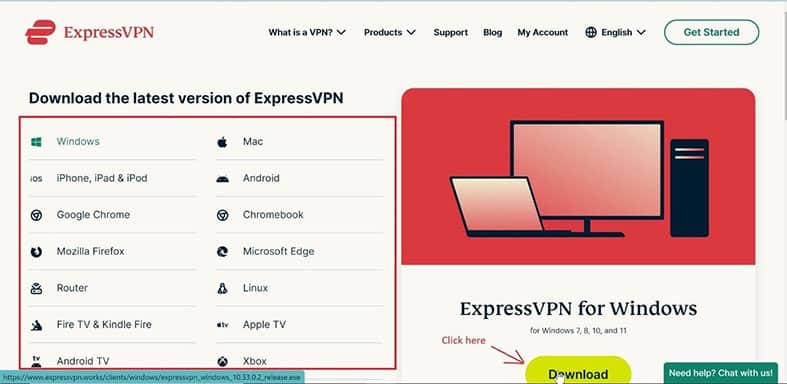 After signing up, download and install the ExpressVPN app. ExpressVPN is available on Windows, Mac, Android, iPhone, iPad and iPod, Android TV, Apple TV, Router, Xbox, Fire and Kindle TV, and Linux. The software is also available as a browser extension on Google Chrome, Microsoft Edge, and Mozilla Firefox.
Once the download is complete, follow the on-screen prompts to install it. If the prompts don't pop up, head to "Downloads" on the device, locate the .exe ExpressVPN file, and click on it to start the installation process. Follow the steps till the software reads installation complete.
4. Start the ExpressVPN app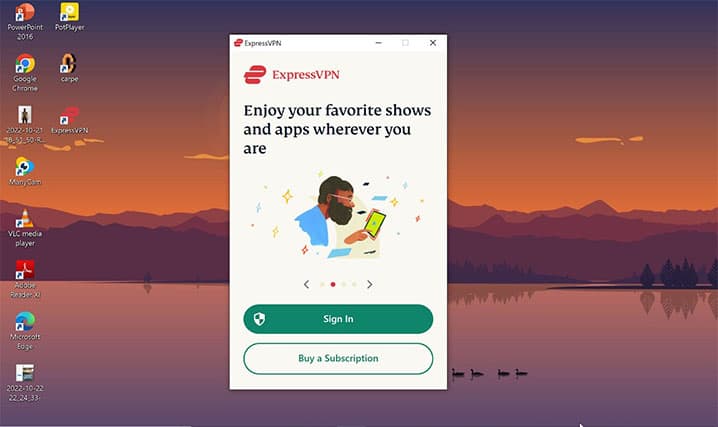 Run the application to get started. The application will ask for the user's login details when starting up. There's also an option to buy a subscription for those that don't have one already. Next, click sign-in and input the activation code. If the activation code wasn't saved, try signing in with an email link.
5. Connect to the US server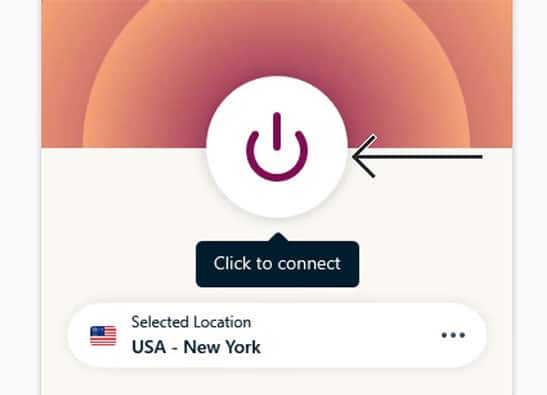 CBS is only available in the United States, so to gain access, choose from the available US server locations and click connect. ExpressVPN provides the best server location by default via a feature called "smart location." Click the icon that looks like a power button to connect. If it fails to connect (doesn't show connected), select another US location and try again until it does.
6. Log in to your CBS account at CBS.com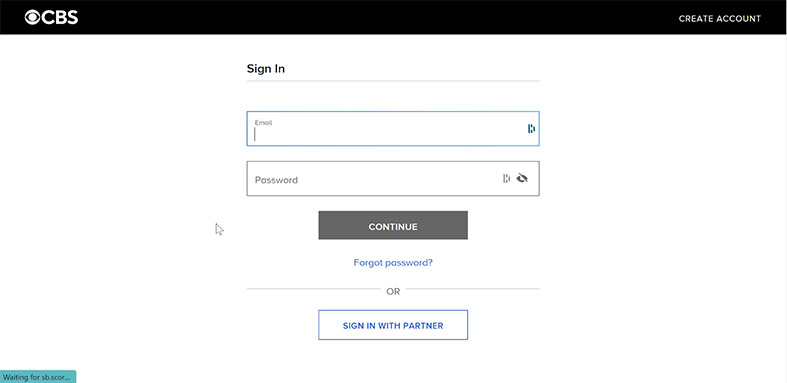 Now that ExpressVPN is connected, the geo-restrictions on CBS should no longer apply. Go to the CBS website and sign in.
7. Watch CBS without interruption outside of the US
Sign in and enjoy CBS's great list of shows.
Note:
Prices may differ from the ones shown as new plans and deals are launched on a regular basis. Please be sure to check the most current price on the official website.
What is a VPN?
A
VPN
replaces a user's IP address with a different one, reroutes all internet traffic to flow through the VPN server, all while encrypting the data. Doing so creates a private channel between the user's device and the web. It also protects user privacy by concealing their online actions from their Internet service provider (ISP), hackers, government, and other third parties.
A VPN encrypts user data and prevents third parties from intercepting and reading it, thereby protecting the user's online anonymity. Furthermore, VPNs are fantastic for circumventing censorship and gaining access to geo-restricted services like CBS.
Why is a VPN required for Unblocking CBS?
CBS is one of the most well-known American television networks and requires little introduction. CBS provides a vital lifeline for Americans living and working overseas, but accessing it outside the United States requires a virtual private network (VPN).
Due to regional restrictions, the CBS All Access experience changes when traveling. A VPN like ExpressVPN masks the user's actual location by changing their device's IP address to that of a country where CBS is accessible.
How much does a VPN plan cost?
Different VPN plans are priced differently, depending on many factors, including the budget of the user. ExpressVPN has three subscription tiers, i.e., monthly, bi-annually, and annually. The monthly subscription's cost is $12.95 per month, billed every month. The bi-annual plan costs $9.99 per month, and is billed every six months. Finally, the annual plan is billed every 12 months and costs $8.32 per month.
| One-Month Plan | Six-Month Plan | One-Year Plan |
| --- | --- | --- |
| $12.95 | $9.99 per month | $8.32 per month |
Why should you use ExpressVPN with CBS?
ExpressVPN is the best VPN for streaming because of its lightning-fast servers that enable HD viewing of CBS programming. In addition, ExpressVPN's 3000 servers are optimized for video streaming, and the company's numerous servers throughout the United States ensure that users never connect to an overloaded server.
How Does ExpressVPN Work?
ExpressVPN uses strong encryption to stop ISPs, Wi-Fi operators, or third parties from observing a given user's internet activity. ExpressVPN does not collect connection or activity records, and the innovative Trusted Server technology ensures that no data is ever saved on any server.
How Long Does ExpressVPN Take to Unblock CBS?
Unblocking CBS with ExpressVPN is as quick as a click of a button. Once the device connects to a server with CBS access, the user can instantly start watching CBS.
How do I install ExpressVPN for free?
Here is how to install ExpressVPN free of charge: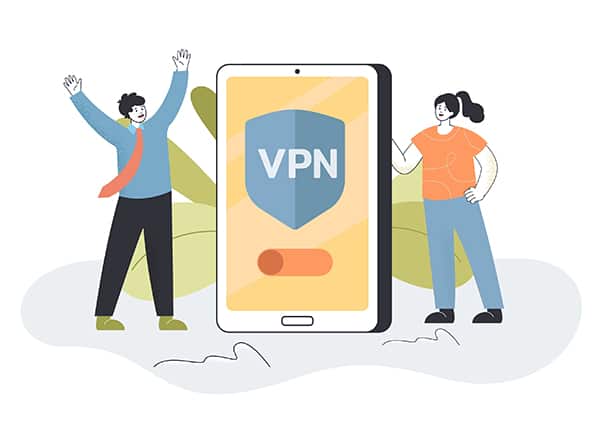 Log on to ExpressVPN
Download the ExpressVPN application
Click "Install" once the download is complete
Run the application and input the application code. Alternatively, there's an option to sign in with email
Is it safe to use ExpressVPN?
ExpressVPN is 100% safe with any streaming service, including ABC iView.
Is ExpressVPN Free?
No, ExpressVPN is not free. ExpressVPN comes with three subscription plans and a full refund guarantee within 30 days if the software doesn't perform as expected.
What are the Best VPNs for CBS?
The Best VPNs for CBS 2023 are:
Includes a wide variety of US-based servers in 25 locations and over 3000 servers. The service is offered at a discounted rate of $8.32/month for a yearly membership (a saving of 35%).
NordVPN is one of the fastest CBS VPNs outside the US. The software provides over 5500 servers globally, including more than 1970 servers in 15 US locations. NordVPN is available for $5.29/month (Save 68% on 2 Years Plan + three months free Subscription) with a 30-day money-back guarantee.
Surfshark is a cost-effective VPN to access CBS from abroad. Available for a low monthly price of $2.05 (Save 84% on 2 Years Plan) and with a 30-day money-back guarantee. Surfshark offers over 3,200 servers worldwide, including 600+ US servers in 23+ cities.