For anyone in Europe, who travels frequently, or wants to access other countries' websites and streaming services, a decent Virtual Private Network or VPN is a helpful tool to protect browsing data and provide advanced online freedom. Many VPN providers cater to Europe because Europe is a significant region on the world's map. Since the introduction of the European Union (EU) General Data Protection Regulation in 2018, VPNs have become increasingly popular in Europe. After this law was passed, many Europeans realized that digital privacy was near nonexistent, which aimed to provide consumers with more rights to what the online communities shared with websites. Using a VPN is a great way to unblock European websites and content or access certain social media sites if one lives outside of Europe. Netflix and YouTube, for example, use geographic blocks to prevent users from outside a specific country from accessing content. Similarly, an online purchase may result in privacy issues, especially if buyers or sellers connect to eBay at public WiFi hotspots. Fraudsters might steal data, and hotspot operators might monitor purchases for marketing purposes. Using a VPN can reduce the extent to which third parties can use the above tools to gather data on the individuals who use them. Specifically, using a VPN with eBay provides users with increased online privacy while also letting buyers locate different sellers by pretending to be in a different country.
VPNs can be used to secure online engagements or bypass restrictions on regional eBay stores when purchasing goods online. ExpressVPN is one of the best VPNs for eBay as the program helps to unblock sites from different parts of the world. ExpressVPN can also bypass strict censorship, including sites with stealth servers. Surfshark is another excellent VPN for eBay as the software is less expensive and the VPN has a vast selection of fast servers. With Surfshark, users can connect to unlimited devices with just a single subscription. Another excellent VPN for eBay is Private Internet Access: this VNP is great for providing security for online communities and delivers premium services at a favorable price. VyprVPN comes as the only VPN that maintains and owns all the servers and gets audited by a third party, making the program one of the perfect VPNs for eBay. PrivateVPN also is perfectly appropriate for anyone looking forward to unblocking eBay. PrivateVPN can help users to unblock P2P support and unblock streaming sites. There are other VPN options to use with eBay, such as NordVPN, CyberGhost VPN, and Tunnelbear VPN. Using the mentioned VPNs has many benefits as these VPNs have strong encryption and fast servers, are ideal for most popular platforms, and come with advanced features. VPNs also protect users' privacy by hiding IP addresses and pretending that the connection is from a different location. VPNs for eBay also encrypt users' data traffic. For example, if a man-in-the-middle attack occurs, the data will remain secure because of VPN encryption. However, not all VPNs are suitable for this purpose. For example, users should not rely on a free VPN because the software might jeopardize security and privacy. In contrast, a premium VPN is different. When users connect to eBay through a VPN, the e-commerce site will only see the VPN server's IP address, not the real IP address. The VPN server acts as a middleman between users' computers and the website, redirecting the traffic. Using a VPN is the only secure way to maintain eBay stealth accounts, as all VPN traffic is encrypted and anonymous.
Below are the five best VPNs for eBay:
Surfshark for eBay
VyprVPN for eBay
PrivateVPN for eBay
Private Internet Access for eBay
ExpressVPN for eBay
1. Surfshark for eBay
Surfshark provides a secure browsing experience by eliminating ads, malware, and popups. The VPN is also quite economical for use with eBay. One of the strongest features of Surfshark is that all users can connect an unlimited number of devices with just one subscription.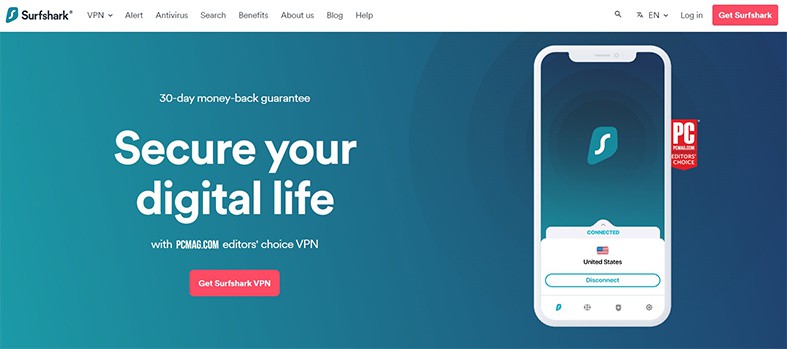 The key advantages of Surfshark are the program's privacy-friendly jurisdiction, zero-logs policy, quick speeds, user-friendliness, kill switch access and DNS leak protection, and low price. However, there are some disadvantages, such as poor customer care, annoying P2P behavior, and a relatively small server network compared to other VPNs. With this said, Surfshark is a great choice to use in conjunction with eBay.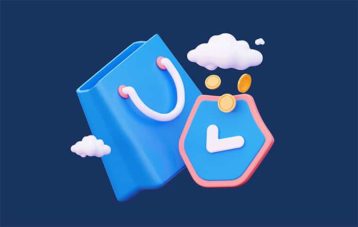 The CleanWeb technology, which functions as an ad blocker and a malware blocker, makes SurfShark VPN unique. Consequently, eBay users don't receive as much advertising when CleanWeb is turned on. Military-grade encryption, which protects user privacy, is used by Surfshark VPN to ensure that users stay safe.
As covered in the full Surfshark review, the VPN keeps no logs of what users do while connected to the service, making the software a great choice for privacy-conscious users. Surfshark also provides several anti-tracking and -censorship features, including a kill switch and DNS leak defense, making the VPN ideal for securing online activities on different sites such as eBay.
Surfshark provides OpenVPN and 256-bit AES military-grade encryption to safeguard the entire family's devices. The software also provides split tunneling, obfuscation mode, multi-hop VPN connections, and a kill switch.
There are three Surfshark subscription plans: a $12.95 monthly subscription, a 12-month subscription costing $3.99/month, and a two-year subscription at $2.49. On Android, iOS, and macOS devices, you can also test the VPN for free for seven days. Each plan includes a 30-day money-back guarantee.
Prices may differ from those displayed above as new plans and deals are launched on a regular basis. Please be sure to check the most current price on the official website.
Surfshark is a VPN firm headquartered in the British Virgin Islands. The company was established in 2018 and has grown to operate a network of servers in over 63 countries.
To use Surfshark,first install the Surfshark app. The next step is to sign up, then log in with the username and password. Then connect to the VPN, select and manage server locations, manage Surfshark features and settings, open the Surfshark tray menu, and ensure the eBay connection is successful.
2. VyprVPN for eBay
VyprVPN is an ideal private VPN service for eBay. The service owns and maintains all its own servers and has been proven to be secure as it has been audited by an independent party. With VyprVPN, users can securely access eBay in different countries. Regardless of the location. The VyprVPN servers also provide fast speeds and unlimited bandwidth.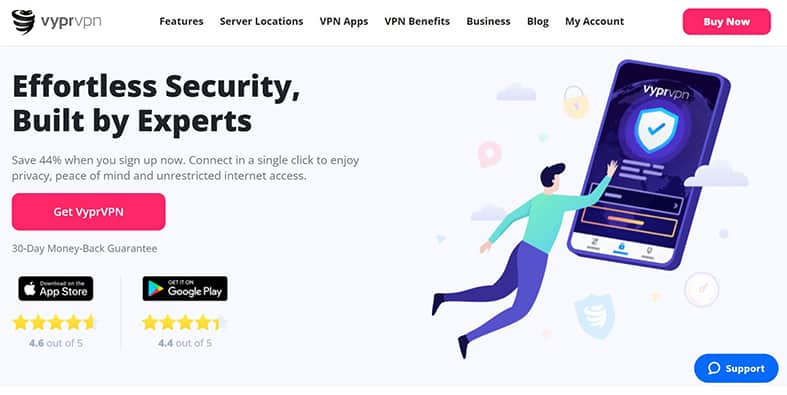 VyprVPN's advantages include fast and secure software, excellent customer support, 30 simultaneous connections, and a no-logs policy. VyprVPN's drawbacks include slow speeds compared to other VPNs, a lack of Bitcoin payment, and a relatively limited network.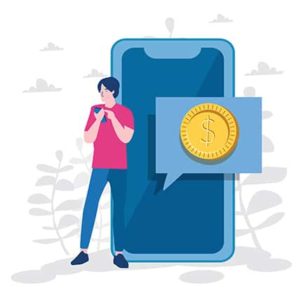 VyprVPN's proprietary Chameleon technology, as explained in the VyprVPN review, makes this VPN one of the most dependable VPNs available. VyprVPN users can also circumvent restrictive networks and VPN blocks by disguising OpenVPN packets as regular HTTPS traffic.
VyprVPN takes security very seriously. An independent audit has confirmed that the provider does not keep records, and 256-bit AES encryption with several protocols ensures that users' bank information, addresses, and other identifiable information remain safe if any data was stolen from VyprVPN.
VyprVPN offers two subscription schemes. The first is $8.33 per month for a year, with a 44% reduction; the alternative is $15 every month. Both plans give customers a 30-day money-back guarantee.
Ron and Carolyn Yokubaitis established VyprVPN. Golden Frog, VyprVPN's parent company, is based in Switzerland, a country with favorable data retention laws.
To use VyprVPN, first install the VPN software and log in or sign up. Once the most suitable subscription plan has been selected, launch the application on the most preferred device(s) and choose a server to connect to. VyprVPN has over 70 servers spread across the world. VyprVPN also provides a range of VPN protocols and does not use third-party servers.
3. PrivateVPN for eBay
PrivateVPN is a simple VPN for eBay. The program's quick servers and strong encryption make for hassle-free browsing. Private VPN is suitable for Android, iOS, Windows, and Mac devices. PrivateVPN operates over 200 servers in more than 60 countries and allows users to connect up to 10 devices at the same time.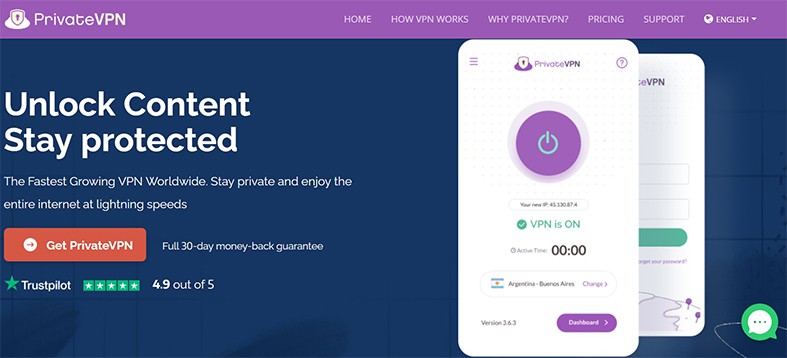 The main advantages of PrivateVPN are the fact the software prioritizes privacy and security, delivers fast speeds, allows torrenting, operates in China, provides remote control support, and allows up to ten simultaneous connections. The disadvantages include the fact that PrivateVPN is young and has a limited network of servers in 60 countries, the kill switch is only available for Windows, and the live chat is not constantly available.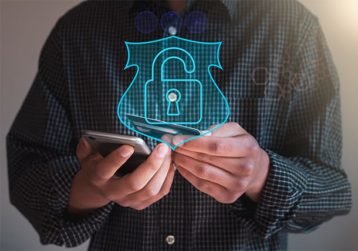 PrivateVPN offers a handful of unique characteristics, including "StealthVPN" mode, a one-click installation procedure for all major operating systems, free remote installation support, and port-forwarding for torrents.
PrivateVPN's strongest features are the seven-day free trial, unlimited bandwidth, high speed, ZERO data logging, and ten concurrent connections per account, all for 30 days.
For $9.99 per month, PrivateVPNoffers a one-month subscription; for $6 per month, a three-month package; and a three-year subscription for $2 per month.
PrivateVPN's security employs the strongest encryption available, a level comparable to that used by government militaries. SSL handshake encryption is protected using 2048-bit encryption as a part of OpenVPN support and a kill switch, in addition to AES 256-bit (GCM and CBC versions) and AES 128-bit encryption. All these security features are well captured in a recent Security Gladiator's PrivateVPN review.
PrivateVPN is a VPN company based in Sweden. The firm PrivateVPN Global AB, which was founded in 2009, owns the technology. Despite being one of the youngest VPN companies, PrivateVPN has quickly gained prominence due to the firm's focus on privacy and security.
To use PrivateVPN with eBay, users need to install the Vpn from the official website and sign up for the program. The next step is to choose a VPN server closest to the user (or one that meets another requirement) and connect to the VPN server. From there, log in securely to the eBay website.
4. Private Internet Access for eBay
There's no better VPN for eBay than Private Internet Access; thanks to the software's wide range of servers, fast VPN servers, and superb security features, there's no better VPN for eBay than Private Internet Access. PIA is one of the most secure VPNs that work with eBay. In addition to being secure, the VPN offers a variety of other useful features, making the program ideal for accessing eBay. PIA is based in the U.S. and has servers across the country, which makes the VPN an excellent choice.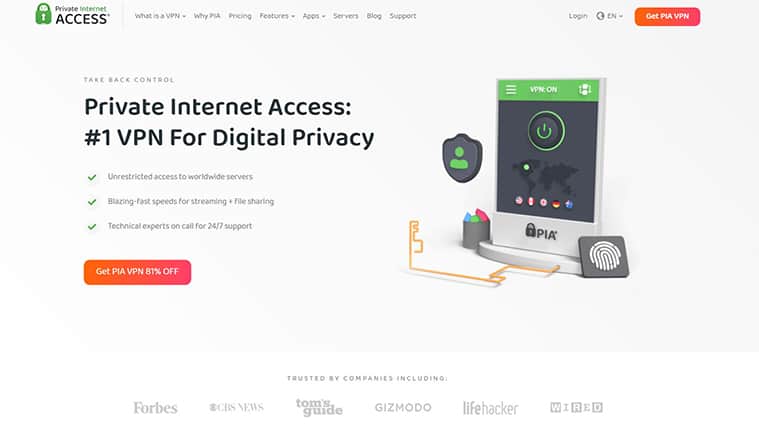 The main advantages of Private Internet Access are that the VPN has a zero-logs company, has servers in 78 nations, offers unlimited content, is simple to set up, provides superb privacy and security, utilizes high-grade OpenVPN encryption, and has quick connection speeds for streaming. The disadvantages of the software are that the VPN is based in the US, does not guarantee maximum privacy and the login process is not simple, hence it is not ideal for beginners.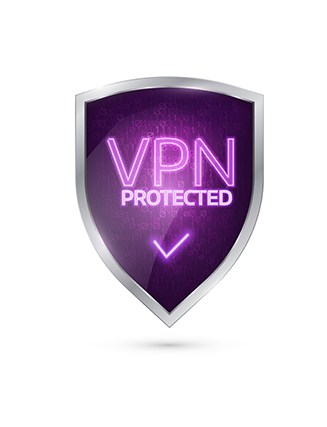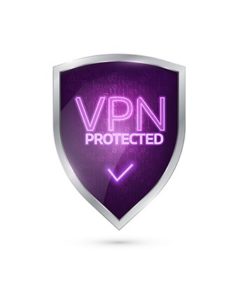 Added trust and reliability are two of Private Internet Access' strong sides, thanks to the service's open-source VPN apps, built-In ad blocking, and over 15 million customers, as expounded in the Private Internet Access review. Extra security features, unlimited bandwidth, advanced security features across all platforms, secure VPN apps, and regular updates are all included in Private Internet Access.
PIA's global network of VPN servers has been engineered for speeds of up to 10 Gbps, meaning buffering, stuttering, lagging, or freezing is impossible with PIA's cutting-edge VPN technology.
PIA offers three different payment plans. For $11.99 a month, users may subscribe to the basic PIA services. The second subscription is a two-year plan, costing $2.10 a month or $56.94 every two years. Finally, users may pay for a six-month subscription for $7.50 a month or $45 every six months. Users may test the PIA VPN for free for seven days with the mobile apps for Android and iOS. Users may request a refund for any PIA VPN plan within 30 days if not satisfied.
Private Internet Access provides a range of security features, including ad-blockers, anti-trackers, an antivirus add-on, anti-malware applications, AES 128-bit encryption, AES 256-bit encryption, RSA 2048-bit keys, strong protocol support including WireGuard and OpenVPN, a kill switch, port-forwarding, a unique IP address option, and auto-connect button, and split tunneling. All these features give users a secure eBay platform.
Private Internet Access is owned by Kape Technologies, a U.S.-based company. The VPN company operates over 35,000 servers in 78 countries, including popular VPN protocols.
Users must subscribe to a plan on the company's website, download/install the VPN program, launch the VPN, enter the login credentials such as username and password, and select a connection to be safeguarded. Private Internet Access gives detailed instructions on utilizing the service with eBay.
5. ExpressVPN for eBay
ExpressVPN is one of the best VPNs for eBay because of its strong encryption and stealth servers, which ensure safe and secure bypassing of almost any censorship. ExpressVPN anonymizes the IP address and encrypts users' network traffic to ensure privacy. With ExpressVPN, users can connect to just about any device imaginable—from Macs to iPhones, Windows PCs to Linux routers, and everything in between.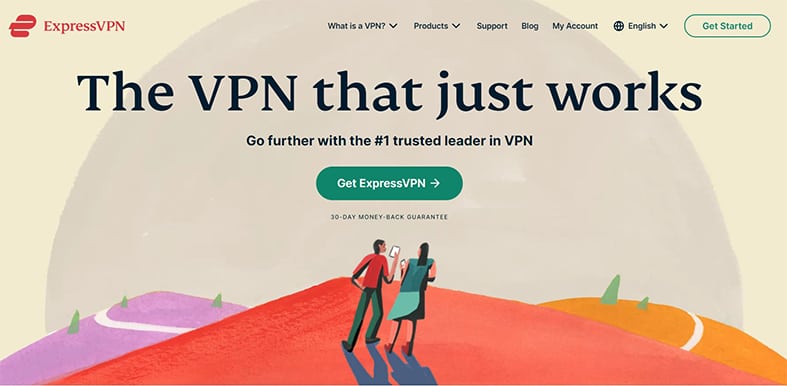 The advantages of ExpressVPN are that the VPN is compatible with a wide range of operating systems, offers unlimited content, has specific-task servers, and provides strong encryption and privacy. The disadvantages of the software include the VPN's relatively high software price, slow speeds on some servers, the restriction of five simultaneous connections, and the lack of port forwarding.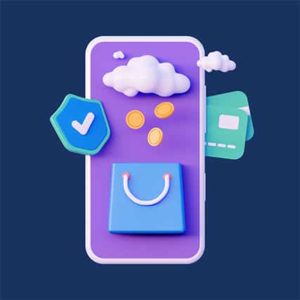 ExpressVPN offers several special features, including a dedicated IP address feature, router support, operations in the British Virgin Islands, privacy-friendly jurisdiction, TrustedServer technology, a specially crafted "Lightway" protocol, and Network Lock and MediaStreamer services. The strong sides of ExpressVPN are that the software offers excellent VPN extensions for major browsers, fast servers, over 160 locations, quick customer support and secure mobile apps.
ExpressVPN provides excellent security, featuring AES 256-bit encryption, HA 512-bit authentication encryption, OpenVPN, IKEv2, ChaCha20/Poly1305 encryption, and Lightway (ExpressVPN's proprietary protocol), as listed in detail in this ExpressVPN review. In addition, the program provides a kill switch, RAM-only servers, an auto-connect button, split tunneling, and updates on countries that block VPN usage.
ExpressVPN offers three membership options: a monthly plan which costs $12.95 per month, a 6 monthly plan which costs $9.99 per month and every six months, and an annual plan which costs $6.67 per month. Users may take advantage of ExpressVPN's 30-day risk-free money-back guarantee by subscribing for 30 days.
ExpressVPN is a VPN developed by Express Technologies Ltd, a company based in the British Virgin Islands. The application is advertised as a privacy and security service that encrypts users' online activities and hides IP addresses.
ExpressVPN has quick and simple setup apps for computers and mobile devices. To use ExpressVPN, first download the VPN app and select a plan. Next, set up the VPN service and connect to a VPN server. eBay can now be used as normal in a safe and anonymous manner.
Note:
Prices may differ from the ones shown as new plans and deals are launched on a regular basis. Please be sure to check the most current price on the official website.
How To Set Up an eBay Stealth Account With VPN?
The steps needed to set up an eBay stealth account are as below:
Visit the official website of eBay.com, install the application, and then go to the "Sign-in & Security" section.
Click on the "Sign in with a VPN" button and click on "Connect." The account holders will be redirected to a pop-up window and must choose the most suitable VPN option from there.
When already connected to the VPN account, start using an eBay stealth account with no login information required for eBay transactions.
What Are the Possible Problems With VPN Usage on eBay?
There are some problems users may encounter when using VPNs on eBay, such as unauthorized third-party VPNs. This is the most common problem when using a VPN on eBay as hackers have created many VPNs.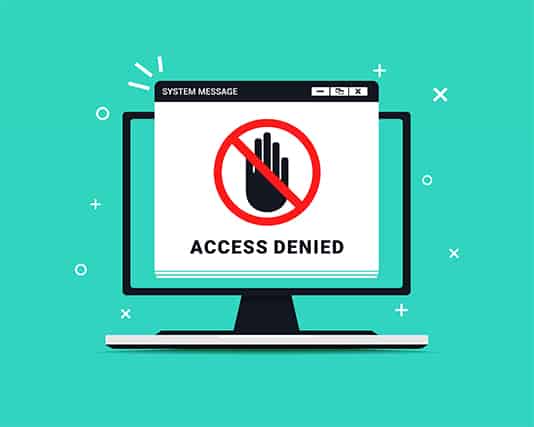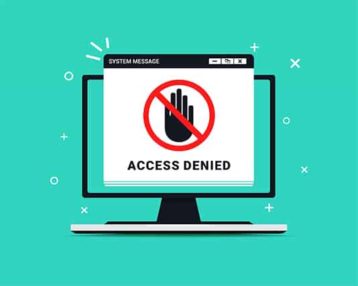 Another problem that may occur while using a VPN on eBay is unauthorized connections. Suppose users use a VPN that eBay does not authorize; the IP address will be registered to the wrong location and then be tracked by authorities or hacked information about the account will be leaked. There is also a possibility of accessing unauthorized websites when using a VPN on eBay. The remote server from which the data is accessed can't be secured on the computer. Therefore, users must choose a secure server when using an online service like an eBay stealth account with a VPN.
Connection-related problems are also possible, however this is possible when using the internet in general. However, with a VPN without a kill switch, suddenly dropped connections can lead to data leakage and privacy compromises. Following on from this, other security issues are possible when using a VPN with eBay. For example, if the user has an account in the residence country, getting tracked by authorities or having information hacked is also possible.
Can You Use a VPN To Sell On eBay?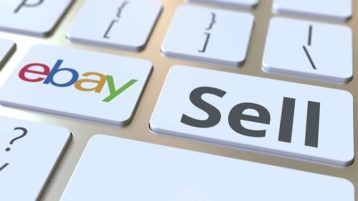 Yes, it is possible to use a VPN to sell on eBay. However, there are several things to keep in mind. Using a VPN provides users with several benefits while participating in eBay auctions. A VPN provides a secure connection between the user and eBay's servers, ensuring that other users cannot access the user's account information. A VPN also prevents other users from tracking customer information, so traders can sell without fear of being tracked down. A VPN also provides a new IP address for the user, invisible to other users and websites. Therefore, users can use a VPN to sell on eBay without exposing personal information.
In certain countries, eBay is blocked, and VPNs are prohibited from operating there. If the user chooses to sell on eBay, the individual may still access the Internet without being hampered by such restrictions. However, if the user decides to use a VPN, the login information will be protected from scammers and hackers when using a public Wi-Fi connection in a hotel or at the airport.
Pro Tip:
Before purchasing a VPN, users should consider the price, ease of use, compatibility, reliability, speed, and security of the service. To protect personal information while selling on eBay, users should also use a VPN that offers strong encryption, such as Private Internet Access.
Users should avoid using anonymous proxy services when selling on eBay. Scam artists generally use anonymous proxies to take control of account information and commit fraud against the online community. Scammers can easily steal users' personal information from computers by using an anonymous proxy service.
Suppose the user sells on eBay from a mobile device; one should use an app like TunnelBear or Hotspot Shield. These apps allow users to remain anonymous when using public Wi-Fi connections in foreign countries.
Using a VPN to sell on eBay is a great way to protect online privacy. However, local laws may require individuals to disclose the user's true identity when selling on eBay. Some countries require that all online sellers list the true names and addresses of the residence country.
Note:
In addition, using a VPN to sell on eBay may result in restrictions on the user's account or account access. For example, some VPN providers may not allow users to access certain countries and regions when using VPN services. If this is the case, users need to contact the VPN provider directly to determine what restrictions the program places on users of the respective service.
Can a VPN Be Used To Avoid Paying eBay Tax?
Yes, it is possible to avoid some eBay taxes by using a VPN. For example, suppose the user sells items in the United States on eBay and is located in another country. In that case, the user may be able to claim a foreign residence exemption from the US government. The user would do this by filing a US federal tax return and claiming that eBay sales were made from outside the United States. Users can only avoid paying eBay tax as long as one is shipping within the eBay store's country since taxes are calculated based on the IP address rather than the shipping address. However, evading paying eBay taxes works sometimes. It is important to consider that this may be considered illegal in some countries and at the least, may result in the eBay account being terminated.
Can a VPN Be Used for eBay Dropshipping?
Yes, it is possible to use a VPN for eBay dropshipping. For example, a VPN can be used to send orders to the suppliers without keeping stock in hand in another country. This process is ideal for users trying to avoid paying eBay tax. However, there are problems one might face. For example, Some suppliers may be skeptical about the entire process if the buyer aims to evade paying taxes.
Will eBay Ban You for Using a VPN?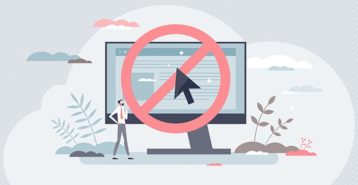 Yes, eBay may ban users by blocking the account access or suspending the account. If a buyer or seller is banned while connected to a VPN service, the IP address of the VPN service will be violated, and the website might ban the VPN service as a result. For example, the VPN account will be blocked if each VPN client is assigned a static IP address.
To avoid being banned, users should avoid using a VPN that has been banned in the past. Also, clients ought to avoid a VPN server located in the same country as the eBay account. People get banned when using a VPN server located in the same country as the eBay account or when using an IP address assigned by a proxy server located in the same country as the eBay account. Users also need to use a private and secure server when signing up for an eBay VPN service. Also, clients should consider the VPN legality in the country where the software is to be used. For example, if the VPN user is traveling in the United States and wants to use a VPN for eBay, then one ought to make sure that the VPN company is allowed by eBay USA. Some VPNs may be banned in other countries as well. Users can check the VPN legality of a particular VPN service by reading the program's terms of use or by contacting the company.
Is eBay Secure?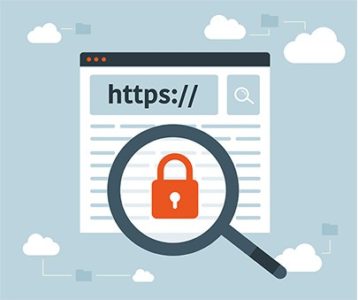 Most eBay sellers are honest, so using the website is as safe as using any other ecommerce website, such as Amazon. In addition to protecting the users' credit cards, eBay provides transaction services to safeguard credit card information. For example, one of the reasons eBay has remained one of the most popular and longest-lived online marketplaces is because of the website's history and popularity.
All online shopping sites, including eBay, function almost the same way: the user prepays a third party in exchange for goods, consequently, the question "is eBay secure?" is an important one. This means that individuals should take the same precautions when ordering as one would when ordering through the mail or on the Internet in general (particularly when entering personal information such as credit card numbers). There is always a possibility of people trying to scam the system.
eBay and PayPal's joint platform is one of the safest places for buyers to purchase anything. While eBay is very safe, buyers must still take precautions to ensure safe buying. The risk is higher for sellers than buyers when using eBay. Sellers should do research before listing anything on the platform, as eBay nearly always sides with the buyer if things go wrong.