A
Europe is generally privacy-friendly, but many countries are members of citizen monitoring alliances, such as Five, Nine or 14 Eyes. Monetary cybercrime is also widespread throughout the region. Hence, online security is not guaranteed.
Europeans and visitors need VPN services to block spies and hackers, especially when using public Wi-Fi. VPNs with a global network also help access regionally blocked content inside and outside Europe.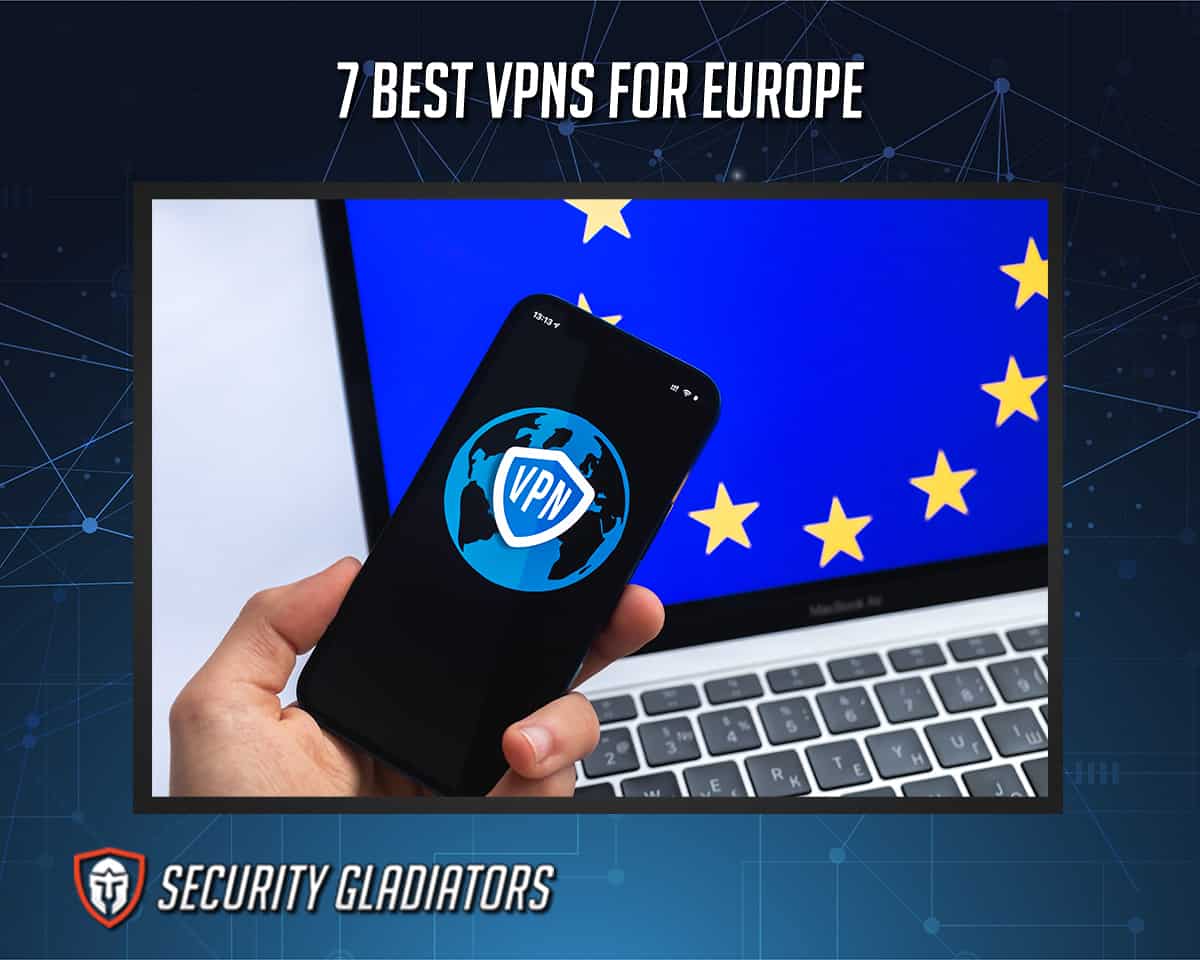 The seven best VPNs for Europe in 2023 are listed below.
CyberGhost for Europe
IPVanish for Europe
ExpressVPN for Europe
PrivateVPN for Europe
NordVPN for Europe
Private Internet Access
Surfshark for Europe
1. Cyberghost for Europe
CyberGhost is a secure VPN service that offers multi-platform encryption to conceal a user's network from prying eyes. The service secures and protects connections and transactions by using robust encryption protocols.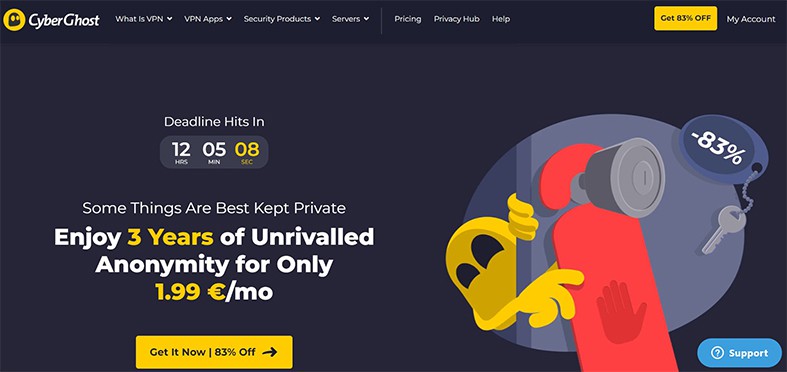 CyberGhost has 8,002 servers in 91 countries, some of these from Europe. The network allows users to connect to proxy servers that unblock certain content automatically with unique features. A streaming-optimized server with access to BBC iPlayer and several European Netflix regions keeps subscribers entertained. The VPN also offers high speed.
Some ‌downsides of CyberGhost VPN, according to the CyberGhost review, include the lack of a seamless interface for gamers, not working in China and expensive short-term plans. Some streaming services are also not available on CyberGhost.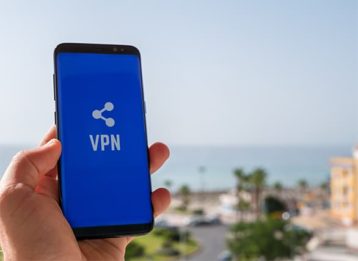 Attractive features include a kill switch, DNS leak protection and P2P sharing. The VPN offers unlimited bandwidth and traffic and allows connection to up to seven devices using a single subscription, enabling internet users to protect multiple devices simultaneously. CyberGhost, an European VPN is free ‌for 45 days, thanks to the VPN's extended money-back guarantee on longer-term plans. This policy allows subscribers to easily cancel subscriptions and request a refund through the 24/7 live chat support. Refunds take a few days to process with no questions asked.
Malicious content blocking is available.CyberGhost uses the robust AES 256-bit encryption to shield a user's internet activity against breaches. The service offers excellent VPN protocols that include OpenVPN, L2TP/IPSec, IKEv2/IPSec and PPTP. The ultra-fast WireGuard protocol is also available depending on the user's operating system. CyberGhost VPN comes with an additional NoSpy server stack. The servers are established with different layers of security with hardware operated by CyberGhost VPN operators alone. Here, users get uplinks and top bandwidth for better downloading speed.
Cyberghost VPN subscriptions start at $12.99 monthly. That ranges slightly higher than regular industry charges. Like many other VPN providers, Cyberghost gives a discount for every extended subscription. The VPNs annual subscription stands at $51.48 ($4.29 per month) and $78 ($3.25 per month) for two years. Purchasing a plan for one year or more allows account holders to access CyberGhost's NoSpy server. These servers are fully managed and owned by CyberGhost without any third-party intervention.
CyberGhost is run by Kape Technologies PLC, a United Kingdom company that develops and distributes online security solutions.
The VPN replaces the user's IP and reroutes the internet traffic through an encrypted channel. Even an ISP won't be able to see the users' traffic.
2. IPVanish for Europe
IPVanish provides unlimited connections to protect multiple devices simultaneously, which is ideal for large households. The platforms are simple and work with all major operating systems and devices. This VPN has 2,000 servers in 75 countries, including 537 European servers. This enables internet users to protect online traffic and access global content easily.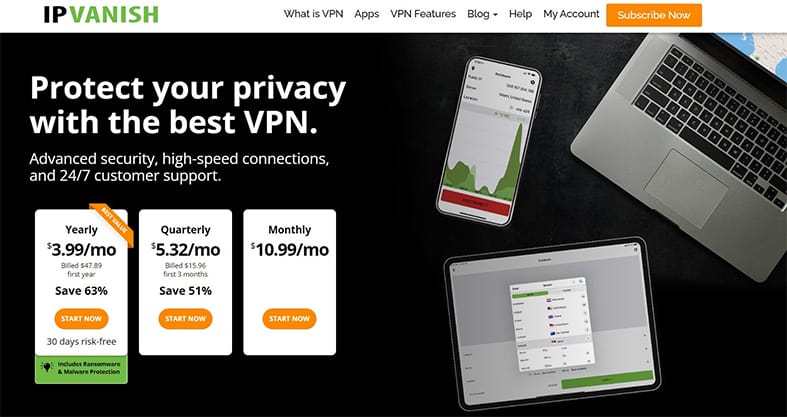 IPVanish is fast enough to stream UHD without buffering. In addition, the network offers unlimited bandwidth, and all servers are P2P capable, making the network ideal for torrents. One IPVanish review lauded the VPN for bringing extremely excellent client service during access. Support is available through a phone call, all-around live chat, an email support system and an elaborate FAQ library. There are several ways to find answers to queries. The chat representatives respond promptly and adequately.
An IPVanish disadvantage that stands out is the VPN's location in the United States, a member of the Five Eyes surveillance organization. However, the VPN uses a strictly no logs privacy policy to make sure that even if the service is ordered to provide a user's traffic log, none will be available.
Some of the IPVanish features that stand out include the availability of servers in diverse geographical regions, unlimited connection and free SOCKS5 proxy. The VPN allows unlimited device connections and comes with automation options.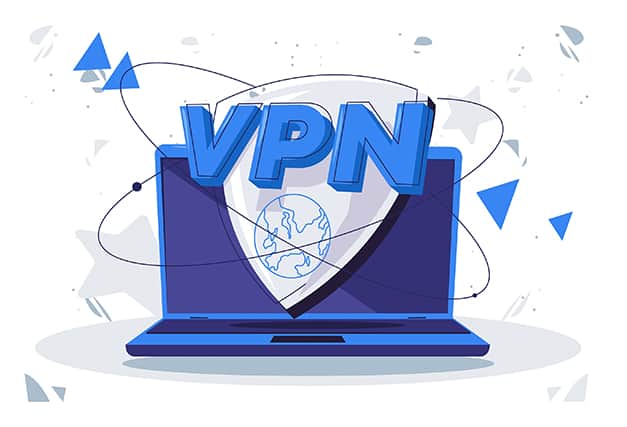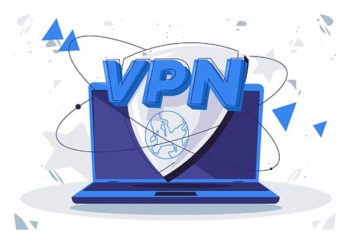 Other IPVanish unique features include enough speed to stream without lags, a kill switch that works and a good price.
IPVanish uses military-grade AES 256-bit encryption to protect traffic from hackers and snoops. The OpenVPN Scramble feature helps users to bypass firewalls and VPN blocks by disguising users' encrypted traffic as normal traffic. IPVanish supports a wide range of VPN protocols, including IKEv2, OpenVPN, L2TP, IPSec and the newest WireGuard protocol, designed to be fast, strong and lightweight. The VPN DNS leak protection and kill switch works fine, preventing exposure to black hat hackers.
IPVanish's prices match others in the market and are affordable. IPVanish stands at $3.99 per month for an annual plan, $5.32 per month for a quarterly plan and $10.99 for a monthly one. What sets IPVanish apart is the free VIPRE Advanced Security antivirus with a one-year subscription. The antivirus alone costs $19.99 per year for only one computer, so the one-year subscription has much to offer. In addition, all servers provide the same functionality, allowing users to buy a VPN encrypted cloud.
IPVanish is owned by NetProtect, a subsidiary of J2 Global. The company also owns other premium VPNs, including StrongVPN, Encrypt.me and Overplay VPN.
IPVanish encrypts a user's connection through a tunneling protocol. This ensures all the data and a user's traffic is protected against breaches.
3. ExpressVPN for Europe
ExpressVPN perfectly fits the list of best VPNs for Europe regarding online security. A recent ExpressVPN review found that the VPN delivers way more than just a regular VPN and has many professional features.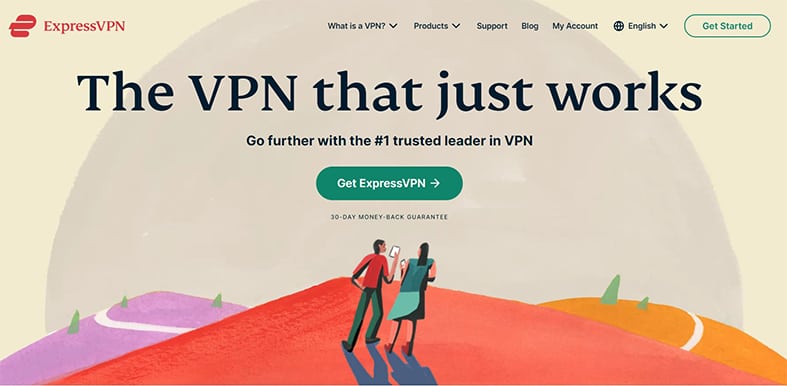 Clever obfuscation methods enable users to bypass strong VPN blocks and firewalls. The VPN traffic is spoofed like normal traffic, enabling subscribers to access U.S. Netflix accounts in Europe. With servers in 62 locations in Europe, users can easily unblock content within Europe with ease. ExpressVPN is also great for torrents thanks to an extensive network of 3,000 servers in 94 countries, ultra-fast connectivity and unlimited bandwidth. There is no noticeable slowdown when using the VPN, and the download speed is impressive.
On the downside, ExpressVPN has above-average prices and fewer features than other leading VPNs.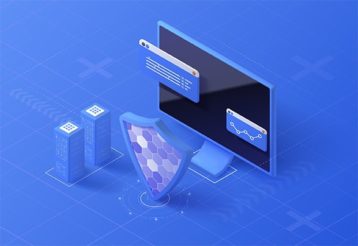 The app features a user-friendly interface and is compatible with most devices. ExpressVPN unblocks most streaming services, including Netflix U.S., BBC iPlayer, Hulu, HBO, Sky Go and Amazon Prime. Users can connect up to five devices at the same time. In addition, the VPN provides 24/7 live chat support with troubleshooting guides and video tutorials. Other important features include split tunneling, server switches, unlimited bandwidth and support to all major platforms.
ExpressVPN's TrustedServer technology uses RAM-only servers. This enables the network to clear data each time the server is restarted, preventing anyone from collecting or sharing data.
ExpressVPN has no DNS or IP leaks. The VPN has a kill switch that will end the internet session if the VPN is suddenly disconnected. The available VPN protocols include L2TP, IPSec, OpenVPN, IKEv2 and PPTP. While ExpressVPN does not support WireGuard, the VPN has the proprietary Lightway protocol that offers brilliant speeds. The Lightway protocol uses WolfSSL, established open-source cryptography. The VPN also has military-grade AES 256 bit encryption.
ExpressVPN is slightly more expensive than other VPNs, with the cheapest plan being annual and costing $8.32 per month. The six-month plan is $9.99 per month, and the one month-plan is $12.95 per month. However, subscribers can lower cost by using ExpressVPN coupons to get significant discounts. ExpressVPN offers a 30-day money-back guarantee. The provider allows anonymous payment via Bitcoin.
ExpressVPN is owned by Kape Technologies, a United Kingdom adware platform.
The VPN protects the user's identity by encrypting all online activities. The VPN also helps prevent ISP throttling, because the ISP cannot see the content the user is accessing.
4. PrivateVPN for Europe
PrivateVPN may have fewer servers than some competitors, but according to this PrivateVPN review, the VPN fits the list of the best Europe VPNs thanks to the network's high speed. In addition, the VPN service provider features excellent secure access to streaming platforms. Subscribers have access to services such as Telecinco, ORF, TF1 and over 10 European Netflix libraries. The VPN allows up to 10 simultaneous connections.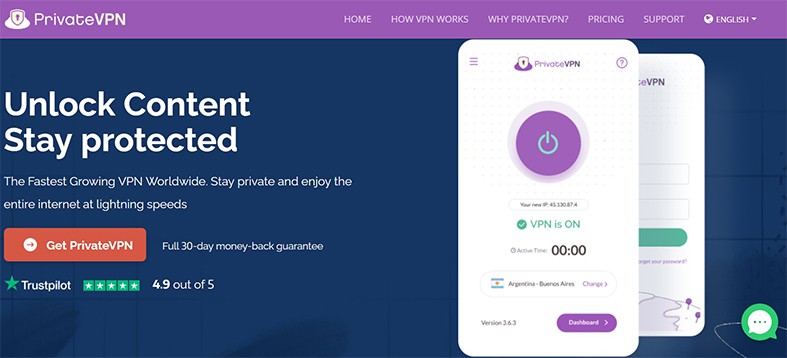 Users can sign up anonymously using a disposable email address and pay with Bitcoin if needed. Live chat-based support is available 24 hours a day, and with the user's permission, agents can also configure the service remotely. PrivateVPN supports Android, iOS, Windows and macOS apps. Manual installation is required for use on Linux systems and supported internet routers. This network is incredibly fast and has excellent streaming potential, hence ideal for streaming European content abroad.
Based in Sweden, PrivateVPN covers 63 states and over 200 servers. The VPN supports P2P activities with dedicated torrenting servers.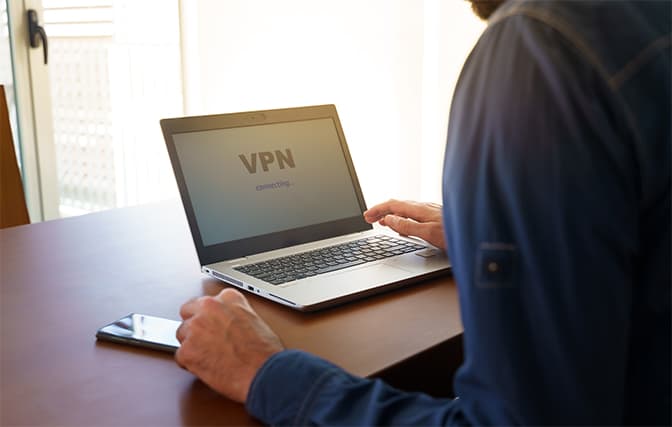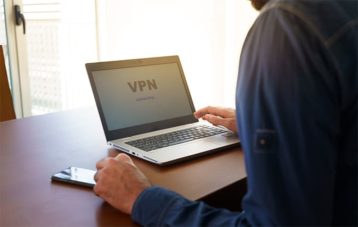 On the downside, PrivateVPN has no support for WireGuard currently. The VPN offers OpenVPN, L2TP and IKEv2. Also, a stealth mode, port forwarding support, an application kill switch and IPv6 leak protection.
PrivateVPN has many features to offer. The server keeps IP addresses, location and internet activity private, protecting the user's identity. The VPN uses the unbreakable AES 256-bit encryption with a 2048-bit DH key, ensuring that all internet servers remain secure with no hitch on the internet speed.
Public WI-FI is never secure. So, PrivateVPN offers protection even when surfing on shared connections.
PrivateVPN is available for $8.99 per month. Three months cost $6 per month. The most popular plan is the 36 months subscription, available for only $2 per month, saving up to 85%. Whether subscribers choose a year or monthly schedule, either come with a 30-day money-back guarantee only to new clients after giving a reason for the refund request. Subscribers can opt to pay through Google Pay, PayPal, Card, Apple Pay, Bitcoin and others.
PrivateVPN is owned by PrivateVPN Global AB, a Swedish-based VPN company. The provider began operations in 2009 and has grown steadily to be among the leading VPNs.
PrivateVPN works by encrypting a user's online activities to enable browsing anonymously. The VPN prevents hackers from stealing users' online information.
5. NordVPN for Europe
NordVPN incorporates a large network of over 5,000 servers spread across 60 countries, with dozens in Europe. The network is quick with excellent streaming capabilities, allowing account holders to securely access infamous and difficult platforms like Netflix and Amazon Prime Video from anywhere.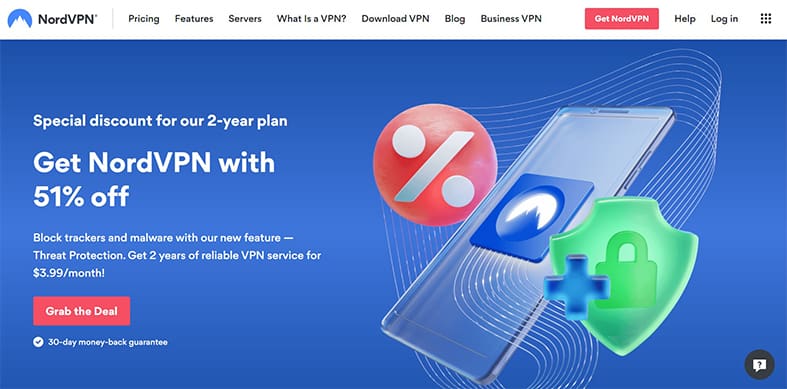 In every NordVPN review, this VPN offers excellent apps for macOS, Windows, Linux and iOS and can be configured manually to work with wireless routers. NordVPN guarantees high-quality service with over 1,000 fast servers across Europe. The VPN keeps no logs and provides advanced security options. NordVPN works with all major platforms and offers fast streaming speeds without buffering. The provider offers the best chance of unblocking a wide range of streaming services, including Netflix US, Hulu, BBC iPlayer and Amazon Prime. The provider is among a few VPNs that bypass the Great Firewall to work in China.
On the downside, torrenting is only supported by some servers. NordVPN's OpenVPN is not user-friendly. Also, the Linux client has no graphic interface.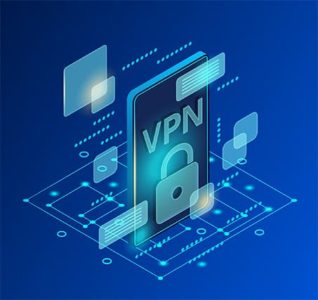 NordVPN features include excellent performance with speeds, intuitive apps for most devices and great customer support. Users get simultaneous connections of up to six devices using a single subscription. NordVPN's security features have been publicly audited.
NordVPN offers 256-bit encryption, a customizable kill switch, automatic ads and malware blocking, IPv6, DNS, WebRTC and port forwarding. NordVPN also provides obfuscated servers, Tor over VPN and double VPN functionality. The network has a strict no-log policy. Online activities cannot be traced back to users. NordVPN offers OpenVPN and IKEv2/IPSec protocols. The providers also offer NordLynx, which is super fast and secure.
NordVPN is among the affordable VPNs. The one-month subscription goes for $11.99, while the one-year plan at $4.99 per month. The best value is available on the 2-year plan at $3.29, saving 60%. NordVPN offers a risk-free 30-day money-back guarantee. Regarding payment options, NordVPN allows credit cards, PayPal, Amazon Pay, ACH transfer, Safari and prepaid cards.
NordVPN is owned by Tefincom S.A, a company registered in Panama. The Panama location is away from the 14 Eyes countries; thus, a safe VPN location.
NordVPN keeps users anonymous and secure online by replacing IP addresses and routing a user's internet traffic through an encrypted tunnel. The VPN uses the highest level of encryption to secure the user's online data.
6. Private Internet Access for Europe
Private Internet Access (PIA) is among the leading premium VPNs. The VPN offers robust security for protecting a user's online traffic and has an easy-to-use interface. PIA offers speeds that allow streaming in HD. The VPN allows up to 10 concurrent connections. Private Internet Access offers 35,000 servers that are spread across 84 countries. The huge VPN server network means better speeds since there's no overcrowding. A large network of servers offers an excellent opportunity for unblocking content. With many servers in Europe, users can unblock local streaming services such as ORFs and Netflix U.K. while traveling.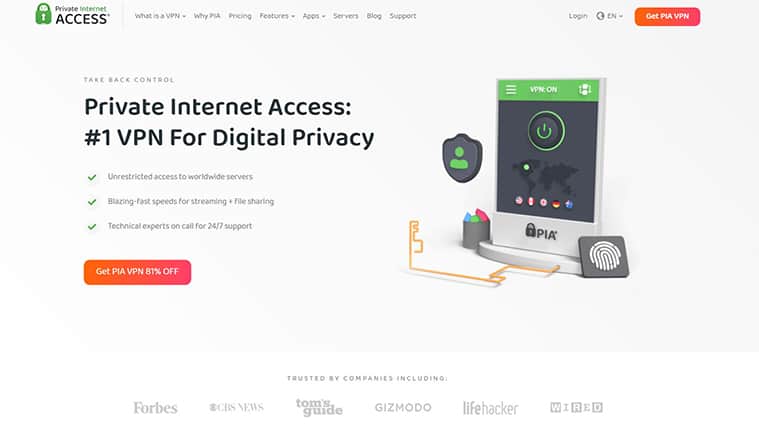 Private Internet Access supports torrenting and provides a kill switch on all plans. PIA offers dedicated apps for Windows, Android, iOS and Linux. The VPN works with Netflix, Hulu, Amazon Prime, BBC iPlayer, Disney+ and Raiplay.
On the negative side, as seen in this Private Internet Access review, the VPN has the main offices in Denver, United States. The United States government is a partner of the Five Eyes Alliance. Hence, the government possesses the legal authority to get consumer information from firms for criminal investigations. The VPN has never undergone an independent audit. Also, the VPN speeds are average because of the high packet loss percentage.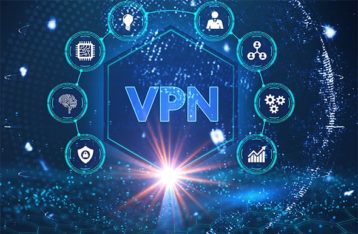 PIA's unique features include a stable connection, split tunneling and flexible encryption options. PIA is extremely user-friendly and has excellent customer support.
Security wise, users can choose between high-level AES 256-bit encryption or a faster but less secure AES 128-bit encryption. All security protocols provided by PIA, OpenVPN, L2TP / IPsec, PPTP and WireGuard guarantee a secure and stable connection.
Although the network is based in the United States, PIA does not jeopardize online data. The MACE feature prevents annoying pop-up ads and trackers, protecting users on public WI-FI. In addition, DNS / IPv6 leak protection and a kill switch prevent data from being exposed.
PIA's pricing plans start at $11.95 per month. The one-year plan costs $3.33 per month, and the three-year plan costs $2.03 per month with three extra months.
Private Internet Access was founded in 2010 and is now owned by Kape Technologies.
The VPN establishes an encrypted tunnel between the VPN server and the user's device. This encrypted connection ensures that the user can browse anonymously.
7. Surfshark for Europe
Surfshark is an affordable alternative that has grown tremendously to become one of the best VPNs in the market. The VPN offers over 3,200 servers in over 60 countries, many in Europe. Surfshark is fast enough for lag-free live streaming. The service can bypass everything, including the toughest firewalls. In a Surfshark review, a distinct attribute of Surfshark is that, unlike most VPNs, users can connect as many devices as desired. This way, subscribers can safely surf, stream and torrent at home or on the go.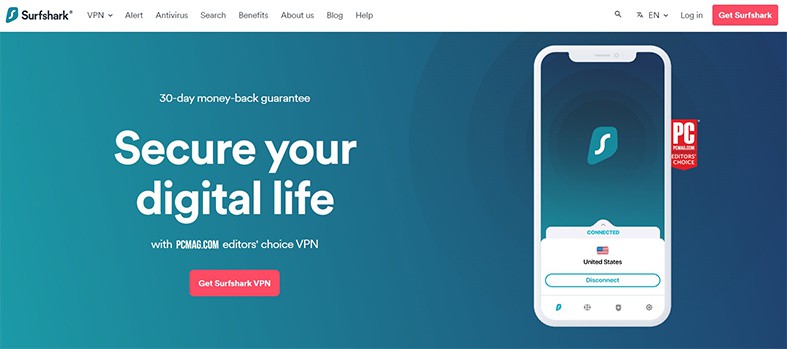 Surfshark is a versatile VPN that can unblock all content while traveling. The VPN is compatible with Windows, Linux, macOS, iOS, Android, Chrome and Firefox. The VPN also works with PlayStation and Xbox and provides unlimited connectivity, enabling users to stream content securely. Surfshark works with supported network routers but must be manually configured.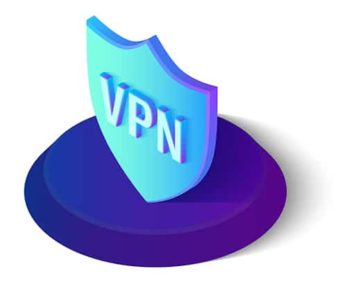 Some advantages of Surfshark include the provision of safe and private connection, good speeds and excellent streaming of geo-blocked content. The VPN offers multi-hop connections, enabling users to connect via two different servers for added security. Surfshark has a strong global server presence and offers a smooth user experience, good speed and great prices.
Surfshark offers excellent unique features such as the Whitelister, a technology that allows the user to choose the apps that will bypass the VPN. The camouflage mode (obfuscation servers) helps disguise the VPN traffic to appear as regular traffic to bypass sites that block VPN. Surfshark also provides the CleanWeb feature that works to block ads and trackers.
Surfshark contains many powerful security features. Besides 256-bit AES encryption, there is protection against DNS, IPv6 and WebRTC leaks. A kill switch is also available to disconnect the internet and protect a user's data from leaking should the VPN connection fail. If desired, users can pay with one of the supported cryptocurrency payment methods: Bitcoin, Ripple or Ethereum. This network does not log any personally identifiable information. In case of problems, live chat support is available 24 hours a day, seven days a week.
Surfshark monthly plan costs $12.95. The 12 months subscription reduces the price to $3.99. Surfshark VPN costs $2.49 a month on a two-year plan. If a user is not satisfied with the service, a refund is available at request.
Surfshark is owned by Surfshark Ltd, a company based in the British Virgin Islands. The VPN service was founded in 2018.
Surfshark works by hiding a user's traffic to allow anonymous browsing without the fear of hackers and snoops. Even the ISP cannot see the users' online activities.
Note:
Prices may differ from the ones shown as new plans and deals are launched on a regular basis. Please be sure to check the most current price on the official website.
Why do I need a VPN in Europe?
A good VPN is essential for those traveling around Europe. Each European country has unique data retention, online censorship and surveillance laws; some sites are easily accessible in some parts of Europe but blocked in others. VPNs allow users to circumvent this blocking and safely access favorite gambling, gaming and online banking services anywhere, even in restricted regions.
Internet users most likely rely on public WI-FI networks ‌while traveling. These connections are useful but don't guarantee privacy and safety. Hence, a popular target for hackers. Users can bypass any arbitrary blocking imposed by the hotspot owner and keep hackers at bay with a VPN.
How Does 14 Eyes Affect my VPN Usage in Europe?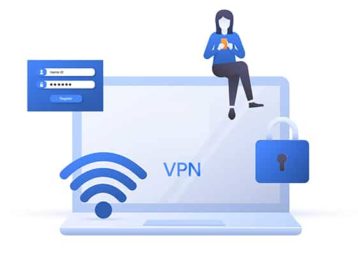 The international threats increased interest in joining the intelligence alliance. Because of the global terror, alliance partnerships between interested nations were formed, focusing on intelligence gathering and counterintelligence operations. Five Eyes was first formed, and grew up with the 14 Eyes countries. Belgium, Germany, Italy, Spain and Sweden joined the Nine Eyes Alliance created to reinforce and share the vast amount of recorded data. The official name of the Alliance is SIGINT Seniors Europe. Currently, Member States monitor user behavior online in 14 countries. These partnerships are essential for people who are concerned about online privacy.
Given that all surveillance alliance members violate online privacy when working and monitoring users' actions worldwide, defining the impact of a VPN on users' privacy and personal data is difficult. When choosing a VPN in one of the 14 countries, users are encouraged to use a VPN to avoid privacy and data protection laws violation. However, users need to know the legal frameworks of the 5 Eyes, 9 Eyes, and 14 Eyes countries before using VPNs.
Are VPNs Legal in Europe?
Currently, there are no laws prohibiting or restricting the use of VPNs in Europe. Different countries have unique regulations regarding VPN legality. VPNs are, for example, legal in the United Kingdom, Australia and other countries in Europe, except for Belarus.
Can I Use a Free VPN in Europe?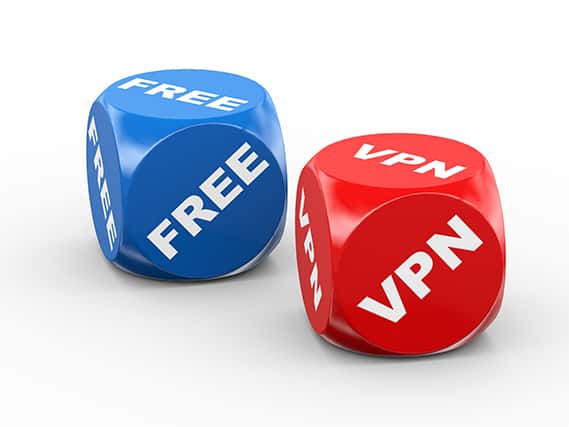 Yes, using a VPN is legal in most European countries, and many people use free software to protect data from spies and hackers. Select a free Europe VPN with a no-log policy and high-grade encryption. Users can maintain online anonymity in this manner, but free EU VPNs come with benefits and limitations.
Using free VPNs is better than browsing the internet unprotected. Free VPN provides users with safety by remaining anonymously secure. An excellent free VPN can help in bypassing and accessing geo-blocked content. Since free VPNs encrypt a user's traffic, the VPNs can help in avoiding bandwidth throttling. Free VPN services offer inexpensive security. Free EU VPNs can get around firewalls and also improve online gaming. VPNs may assist users in avoiding online price discrimination by using a VPN to spoof location and purchase from the country with the best offers.
Operating a VPN is an expensive affair; thus free VPNs could compromise a user's security. Most free VPNs do not offer fast speeds, which could slow down the internet resulting in lags and buffering. The VPNs usually limit the amount of data used and cannot unblock premium streaming platforms like Netflix. Some free VPNs often monitor users' online activities and could sell a user's data to marketing companies to stay afloat.
Are the Best VPNs for Europe Different from the Ones for the US?
No, the best EU VPNs are not different from the ones for the US. Most VPNs on this list provide services in most Five, Nine and 14 Eyes Alliances territories: the United States is also a member. The best VPNs for Asia, American VPNs and most European VPN service providers operate under almost similar laws thanks to the fourteen Eyes Alliance agreement. However, American VPNs might have additional features from those in the EU.