A
VPN for Russia is a dependable virtual private network service that features advanced encryption and the ability to evade Russian limitations and surveillance. A VPN, in general, provides users online security and privacy from any location in the world. Because the internet has become the new norm for all human activity, cyber threats have increased substantially in recent years. As a result, internet users rely on VPNs to ensure individual privacy.
A VPN must be able to evade restrictions imposed by nations such as the United Arab Emirates, Pakistan, Russia and China. Russia, in particular, has a history of imposing stringent controls on internet access. Social media sites like Facebook, Twitter and Instagram are blocked in the country. The recent Russian invasion of Ukraine has further complicated the embargo, limiting access to international news and other websites.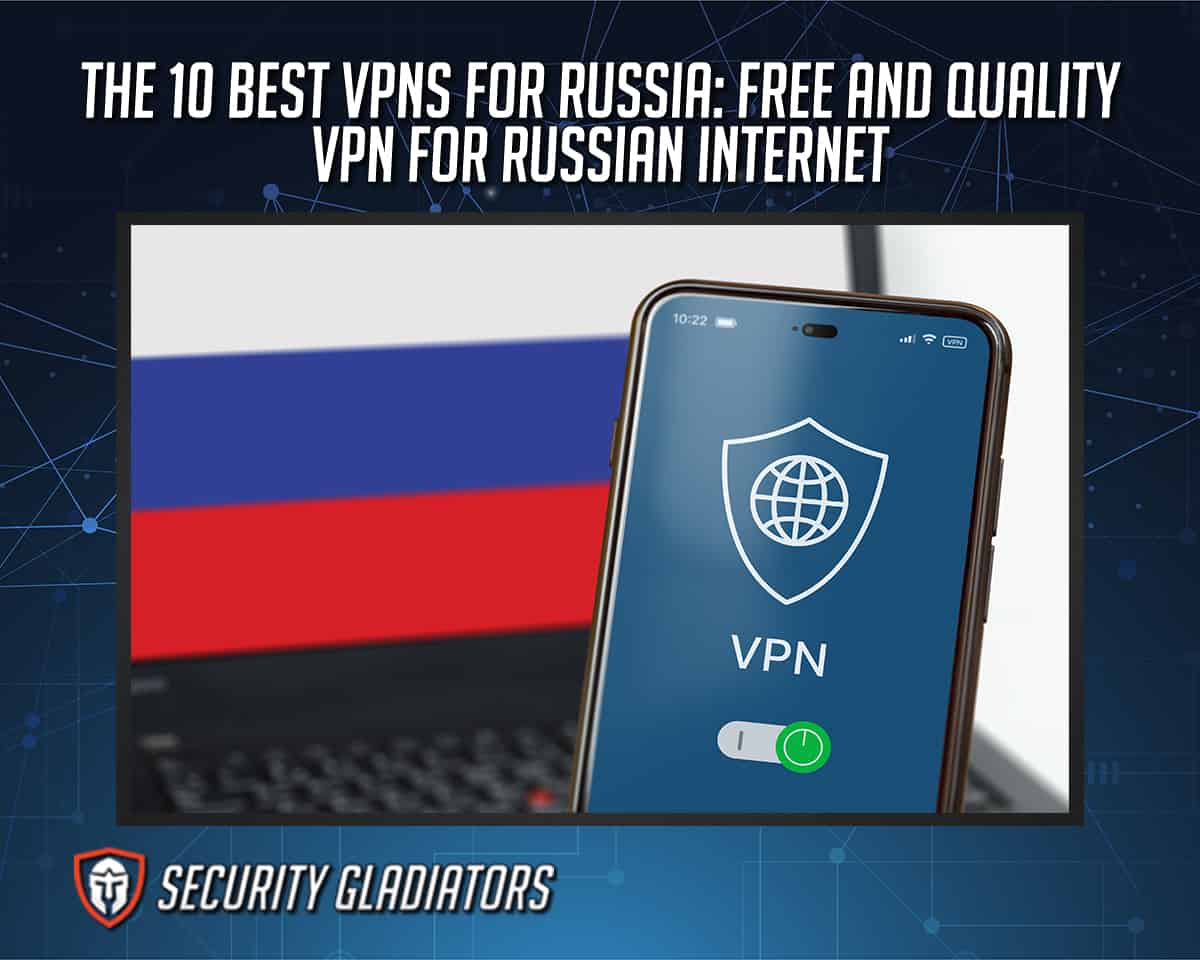 Only a few VPNs can encrypt users' IP addresses in Russia. The 10 best VPNs for Russia are listed below.
Private Internet Access
ZenMate
Mullvad
CyberGhost
Windscribe
ExpressVPN
Surfshark
NordVPN
PrivateVPN
VyprVPN
1. Private Internet Access for Russia
For Russians, Private Internet Access (PIA) is a one-of-a-kind VPN that offers transparency and a trustworthy privacy policy. This VPN also allows torrenting and unblocking of popular streaming services. Russians can rely on this VPN for quick access because of the VPN's network of more than 29,000 servers spanning 84 countries. Russians can use Private Internet Access to access services such as Facebook, Instagram, Twitter, Amazon Prime Video, Hulu, Disney+, Crunchyroll, CBS, HBO, Showtime and ESPN.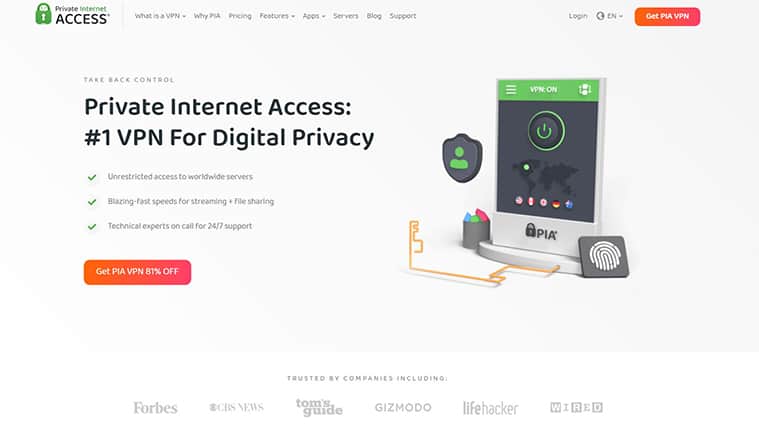 The advantages of Private Internet Access are secure torrenting, an automated kill switch, a rigorous privacy policy, cutting-edge encryption, easy configuration, a built-in malware blocker, email leak prevention and excellent customer service. However, PIA has significant disadvantages, including a high monthly fee and a lack of a free offering.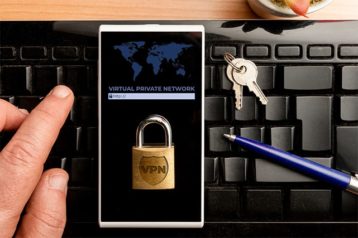 Security Gladiators' full Private Internet Access review showed some unique features worth noting, such as fast connections, simultaneous connections for up to 10 devices, 24/7 customer service, next-generation servers in 78 countries, anonymous payment choices (including third-party gift cards and cryptocurrency) and remarkable performance. The VPN's strong sides are fast torrenting, split tunneling, a 30-day money-back guarantee, the ability to bypass speed restrictions and censorship, and enhanced security against cyberattacks.
Private Internet Access focuses on security and employs advanced protocols, strong security measures and other functionalities. The strongest possible encryption standards, 128-bit or 256-bit AES, are used by PIA. For added server encryption, the VPN uses proxy servers such as Shadowsocks and SOCKS5.
Although the monthly price of PIA is high at $11.99, users can choose a more affordable option: The two-year plan currently offers the best discounts at $2.19 per month, but a six-month plan is also available for $7.50 per month. PIA's parent company is Kape Technologies, a firm that owns several VPNs and has faced privacy concerns in the past.
With the help of encryption and other built-in features, Private Internet Access works well in Russia. Russian authorities and internet service providers (ISPs) will be unable to detect users' true identities thanks to PIA's next-gen servers and SOCKS5 encryption.
2. ZenMate for Russia
ZenMate is a fast VPN for Russia with advanced features and remarkable security. ZenMate works with all major platforms and provides users with an unlimited number of connections. The VPN has over 4,200 servers in 80 locations, including Russia. This VPN also can work with Netflix, BBC iPlayer, Amazon Prime Video, Vudu and other services.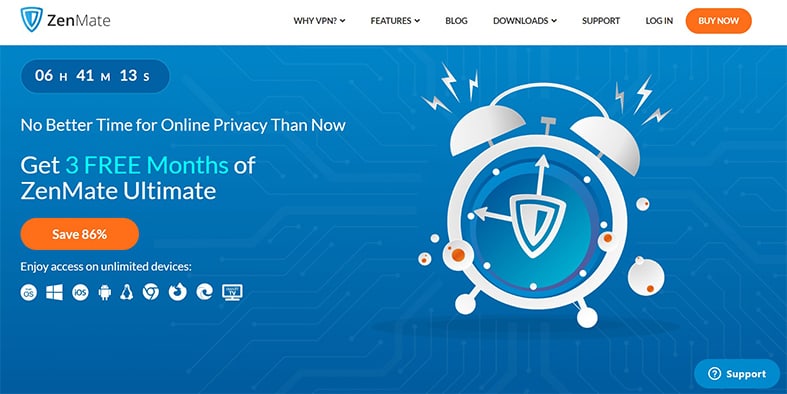 ZenMate's advantages include an unlimited number of simultaneous connections, a fair refund policy, optimized servers for torrenting, a trustworthy privacy policy, several security features, and compatibility with popular operating systems such as Windows, iOS, Android and Linux. However, ZenMate has significant disadvantages despite including pricey monthly plans, a lack of live chat and the lack of torrenting on North American servers.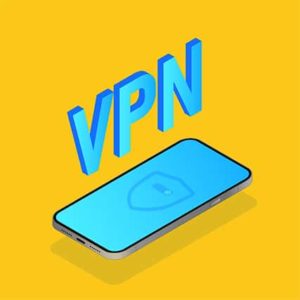 The unique features of ZenMate are a malware blocker, a stringent privacy policy, limitless connections, a 30-day money-back guarantee and an automated kill switch. ZenMate's strong sides include lightning-quick speeds, total device protection, a no-logs policy and live sports streaming.
ZenMate employs industry-standard "Perfect Forward Secrecy" encryption. Desktop and mobile applications use 256-bit AES encryption, whereas browser extensions use 128-bit encryption. ZenMate also contains an automatic kill switch and leak prevention to prevent users' data from being exposed on the internet.
ZenMate's pricing is $10.99 for the monthly plan, $4.49 per month for the one-year plan and $1.51 per month for the three-year plan. Kape Technologies, a firm that owns several VPNs (including Private Internet Access, mentioned above), is ZenMate's parent company.
In Russia and other countries, ZenMate can efficiently circumvent geo-restrictions. People in Russia will be able to access content from anywhere. Security Gladiators' dedicated ZenMate review also highlights how the VPN unblocks content in censored regions.
3. Mullvad for Russia
Mullvad is a Swedish VPN that prioritizes privacy and does not require users' personal information upon signup. Mullvad only provides users a 16-digit code when creating an account, ensuring users' information is completely safe and secure. The VPN also uses the best encryption techniques, including the WireGuard and OpenVPN protocols, to ensure data security.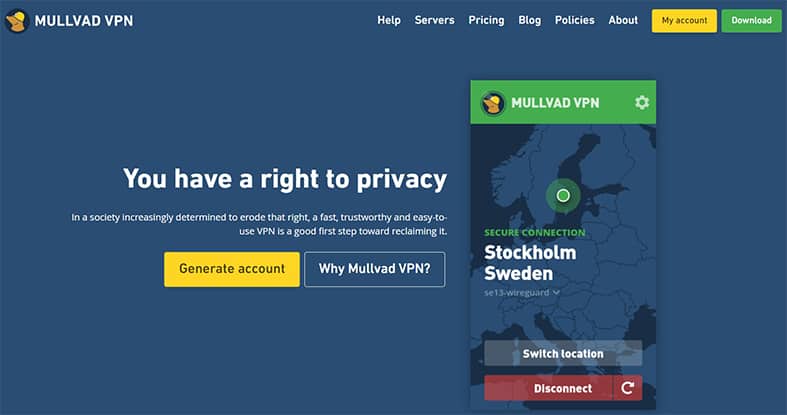 Mullvad's advantages include a strict no-email login policy, a kill switch, leak protection, acceptance of anonymous payment methods, ease of use, affordable pricing, robust encryption and compatibility with popular platforms, including Windows, iOS and Android. But Mullvad has a few disadvantages, such as a lack of or limited support for streaming platforms and poor customer service.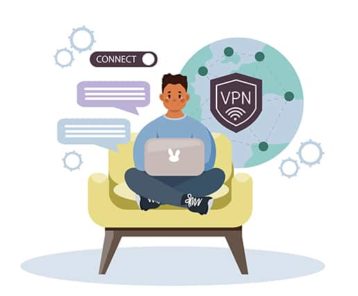 Mullvad boasts various unique features, including fast tunneling protocols, strong encryption, a kill switch, solid privacy, cryptocurrency payment support and the ability to bypass China's so-called "Great Firewall" censorship system. Mullvad's strong point is that consumers may rely on the no-log policy because the VPN does not demand any personal information linked to an individual's identity.
Mullvad VPN considers online privacy and security to be critical, employing military-grade encryption such as AES-256-GCM (default), AES-256-CBC and BF-CBC and protocols like WireGuard and OpenVPN. Mullvad also supports IPv6 and has a kill switch.
Mullvad VPN has a reasonable pricing scheme accessible to all internet users, even those in Russia. The flat monthly fee of €5 (equal to around $5.27 USD) is for one month, one year and one decade. A separate Mullvad review on pricing showcases that Mullvad is a one-of-a-kind deal because of the flexibility and stable pricing since the VPN's introduction in 2009. Mullvad is managed by Mullvad VPN AB, a subsidiary of Amagicom AB.
Mullvad demonstrates a commitment to privacy from the start by not asking for users' email addresses or other personal information. AES encryption, a kill button and IP leak protection are all security elements that help users stay anonymous online in Russia.
4. CyberGhost for Russia
CyberGhost is a strong VPN for Russia, offering a user-friendly interface, many servers and the ability to avoid censorship. This VPN is secure and can unblock websites such as Facebook, Instagram, Twitter, Netflix, BBC iPlayer and Crunchyroll. CyberGhost has over 7,900 servers in 91 countries, ensuring fast connections for consumers.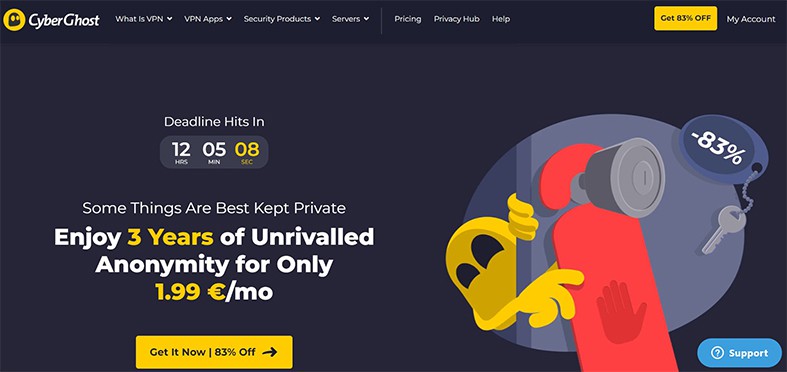 CyberGhost has several advantages: specialized servers for streaming and torrenting, seven simultaneous connections, advanced features including anti-malware and an ad-blocker, a trustworthy refund policy, good customer care, compatibility with popular operating systems, stringent privacy policies and strong encryption. However, the disadvantages of CyberGhost include the high cost of short-term plans, the unavailability of a free plan and poor speeds in some areas.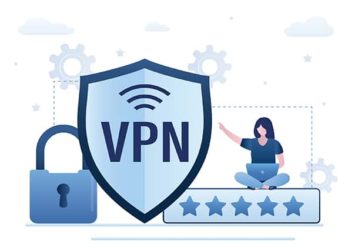 Some of CyberGhost's standout features are optimized servers, high-quality streaming, a user-friendly interface, a kill switch, DNS leak protection, military-grade encryption, unblocking of banned content and quick streaming. The VPN's strong sides are multiple servers for increased speed performance, a rigorous no-logs policy, simultaneous connections and a 45-day money-back guarantee.
In terms of security and privacy, CyberGhost outperforms the competition. The VPN employs industry-leading VPN protocols and 256-bit AES encryption. Users' data is also protected when using public WiFi. A kill switch, IP leak protection and dedicated IP addresses are among the other security features.
CyberGhost VPN charges $12.99 for a month, $4.29 per month for a year, $3.25 per month for two years and $2.29 per month for three years. The full CyberGhost review noted that the VPN offers a three-year deal with a discount, allowing users to save money. Kape Technologies owns CyberGhost.
In Russia, CyberGhost is a powerful tool. Thousands of servers are available in 91 countries, including Russia. People can access limited Russian-blocked websites via the VPN's server network. Users can also access local content in Russia using the Russian IP address. People can also connect to a server in a different country to access geo-restricted content. With IP leak detection and a kill switch, CyberGhost bypasses censorship.
5. Windscribe for Russia
Windscribe is a standard Russia VPN that encrypts users' browser activity, limits advertisements and unblocks any material without sacrificing speed. Windscribe has 500 servers in 63 countries and continues to expand. Netflix, Hulu, BBC iPlayer, Fox, HBO Max, Disney+ and other services are accessible from anywhere with this VPN.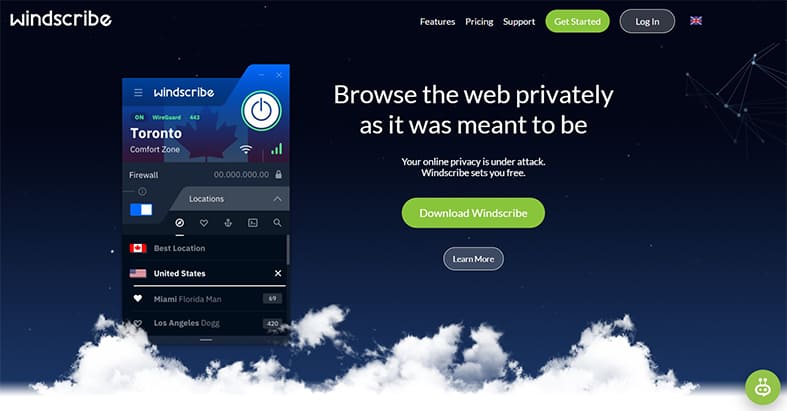 Windscribe's advantages include unblocking banned content, unlimited simultaneous connections, an ad-blocker, split tunneling, no identity logs, strong encryption, a static IP address, an extensive knowledge base and compatibility with major platforms like Windows, iOS and Android. The disadvantages of Windscribe are the lack of a live chat, the VPN's location in a 5-Eyes jurisdiction (Toronto, Canada) and unpredictable speed performance.
The unique features of Windscribe are unlimited data, an ad-blocker, anti-malware, low prices, a free plan, split tunneling, port forwarding, flexible connectivity and a static IP address. Based on the full Windscribe review, the strong sides of this VPN are unlimited device connections, a stealth protocol, double hop and configuration generator support.
Windscribe uses industry-standard encryption technologies like AES-256 with SHA512 authentication and a 4096-bit RSA key. Users can generate OpenVPN, IKEv2 and WireGuard configurations for all devices using the VPN's config generator. Windscribe also uses a system called "R.O.B.E.R.T." to ban IPs and domains (ads) across all devices. When a VPN connection is lost, Windscribe's kill switch feature safeguards users' data from leaks.
Windscribe is a well-known VPN that offers a free subscription with a monthly data allowance of 10 GB. There are, however, paid plans available in three categories. The monthly plan is $9 per month, the yearly plan is $4.08 per month, and users can contact the VPN for custom pricing. Windscribe is owned by Yegor Sak, who founded the company.
In Russia, Windscribe uses a built-in VPN obfuscation technique and additional capabilities. Users can configure protocols using the VPN's stealth protocol and configuration generator. Other built-in characteristics allow Windscribe to work in Russia.
6. ExpressVPN for Russia
ExpressVPN is one of the best VPNs for Russia, allowing users to enjoy fast browsing while maintaining complete security and privacy. ExpressVPN boasts over 3,000 servers across 160 locations, allowing customers to circumvent government censorship. Services like Facebook, Instagram, Twitter, Netflix, Amazon Prime Video, BBC iPlayer, Hulu, Vudu and others are available to anyone in and outside of Russia. Though ExpressVPN doesn't appear to have servers in Russia currently, users could always connect to a server in a neighboring country or overseas.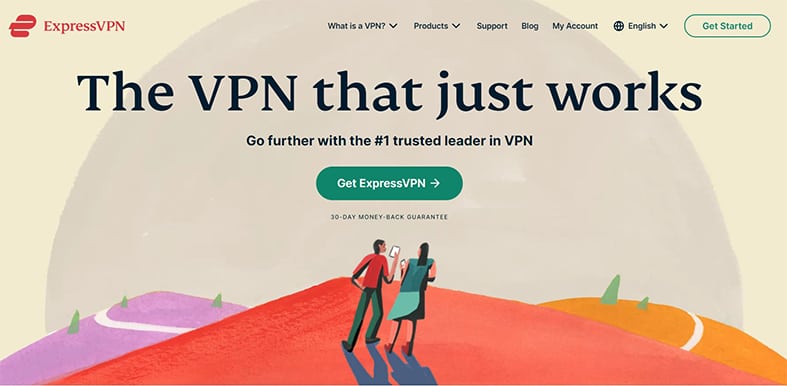 The advantages of ExpressVPN are strong security methods, compatibility with Windows, iOS, Android and other platforms, DNS leak prevention, an automatic kill switch, fast streaming, five simultaneous connections, a responsive live chat and a rigorous privacy policy. However, the pricey monthly plan, lack of a free plan and variable speeds are all drawbacks of ExpressVPN.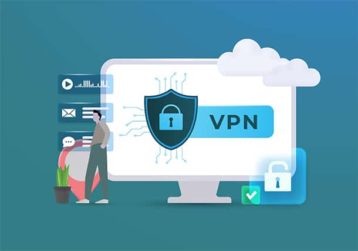 ExpressVPN offers unique features such as unlimited bandwidth, excellent customer service, a 30-day money-back guarantee, a variety of payment choices and advanced security capabilities. Also, the VPN doesn't log users' activities or connection data. ExpressVPN is one of the best VPNs for Russia because of the product's enhanced data security and availability of ultra-fast servers in 94 countries and 160 locations.
The full ExpressVPN review highlights that this VPN provides optimal data and communication security and privacy for all internet users. ExpressVPN employs AES encryption with 256-bit keys. This VPN additionally provides a variety of VPN protocols from which users may choose to implement strong encryption. The protocols are OpenVPN, Lightway, IKEv2, WireGuard and L2TP/IPSec. Users can also surf anonymously by changing their IP addresses.
ExpressVPN offers a one-month package for $12.95, a six-month plan for $9.99 per month and a 12-month plan for $8.32 per month. Kape Technologies owns ExpressVPN.
ExpressVPN's strong and advanced features make bypassing Russia's censorship easy. The servers, encryption and protocols used by ExpressVPN are some of the VPN's backbones for unblocking georestricted content. During disconnection, the kill switch ensures that users' data is not exposed to the internet.
7. Surfshark for Russia
Surfshark is a low-cost VPN for Russia that allows users to access banned content anywhere while maintaining high speeds and security. Users can also connect several devices to a single Surfshark login to utilize the VPN's full capabilities across all devices. Surfshark has 3,200 servers spread across 65 different countries. Surfshark also has two server locations in Russia, allowing users to continue using local services without interruption.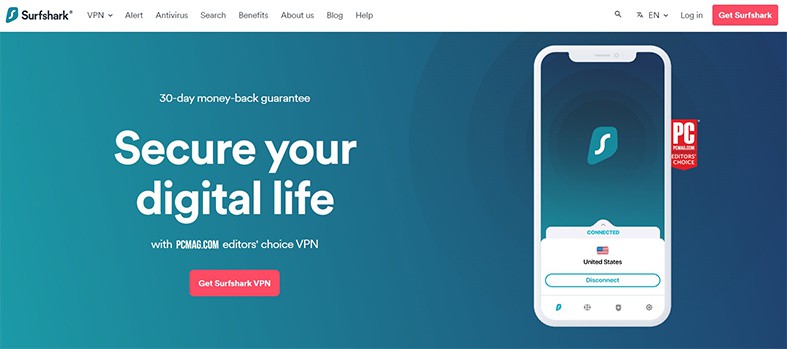 The advantages of Surfshark are RAM-only servers, a no-log policy, servers in Russia, unlimited simultaneous connections, low prices, an ad-blocker, an antivirus, a strict privacy policy, strong encryption, a money-back guarantee and good customer service. Surfshark's drawbacks, on the other hand, include a costly monthly plan and a lack of a free plan.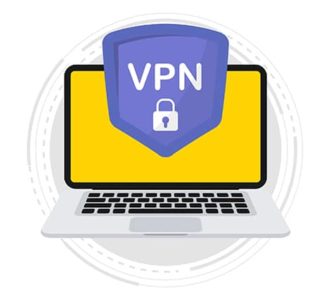 The distinctive aspects of Surfshark are high-speed connections, a 30-day money-back guarantee, unlimited connections, a no-logs policy, a kill switch, DNS leak protection and user-friendliness. Among Surfshark's strong points are the VPN's multi-device compatibility, antivirus feature, monitor alert and "CleanWeb" tool for ad and malware monitoring.
This is a secure and private VPN that Russian residents and visitors to the country can use. Industry-leading AES-256-GCM encryption, IKEv2/IPsec and OpenVPN protocols are among Surfshark's security features. Additionally, the VPN features a "Camouflage Mode" and a "NoBorder Mode" for unlimited internet access, along with a kill switch and DNS and IP leak protection.
Surfshark has three pricing options: a one-month plan for $12.95 per month, a 12-month plan for $3.99 per month and a 24-month plan for $2.49 per month. Readers can check the Surfshark review for more details on cost-effective pricing. The firm that owns Surfshark is Nord Security, which is also NordVPN's parent company (covered below).
Surfshark works well in Russia due to the VPN's strong security features. The privacy policy, kill switch and DNS leak prevention ensures that users' data is not shared with Russian ISPs or governments. Strong encryption is also a security technique that cannot be cracked.
8. NordVPN for Russia
NordVPN is one of the most trusted VPNs for Russian internet users. The VPN has enough functionality to bypass any rigorous internet restrictions in Russia. NordVPN offers a massive server network (5,400+ servers in 60 countries) that allows users to access a variety of media outlets throughout the world. NordVPN strikes a mix between security, privacy and speed while unblocking various Russian websites. Though the service doesn't have servers in Russia currently, users could always connect to a server abroad for the same benefits.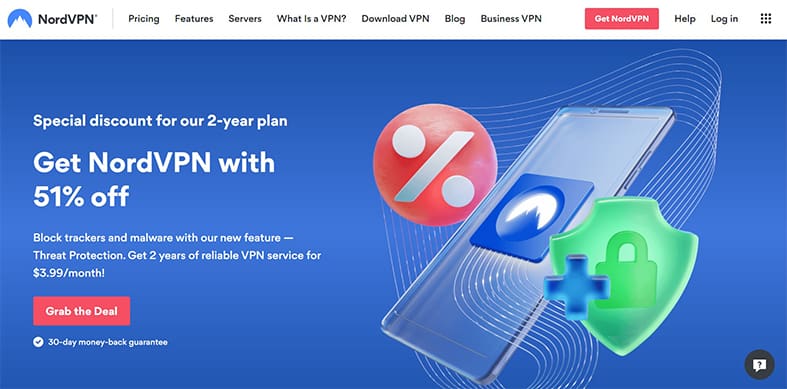 NordVPN's advantages are lightning-fast speeds, user-friendly apps, compatibility with popular operating systems, superb streaming, strong encryption, a strict privacy policy, torrenting, excellent customer support and special obfuscation servers. The disadvantages of NordVPN are the pricey monthly plan, lack of a free plan and speed compromises.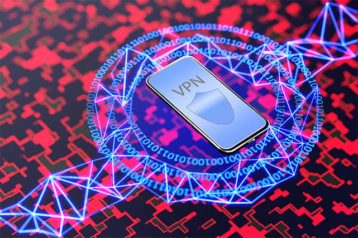 As was covered in the full NordVPN review, this VPN's unique features are threat protection, a specific protocol (NordLynx), fast surfing, DNS leak protection, an Onion over VPN feature, RAM-only servers, long-term competitive plans and double VPN. NordVPN's additional strong points include dedicated servers, cryptocurrency payment support, censorship circumvention and a 30-day money-back guarantee.
Internet users' essential demands are security and privacy, and NordVPN provides both at a low price. NordVPN's security features include double VPN, which encrypts network traffic and routes users' IPs twice, threat prevention to block malware, obfuscated servers for optimal security, multi-factor authentication and a rigorous privacy policy. The kill switch and IP leak protection also contribute to overall encryption.
NordVPN offers three packages: A one-month subscription costs $11.99, a one-year plan costs $4.99 per month and a two-year plan costs $3.99 per month. Nord Security is the owner of NordVPN.
NordVPN circumvents Russian internet censorship by using servers located outside of Russia. Users in Russia may not access local websites and content, but other regional servers will be accessible. NordVPN has robust security measures such as NordLynx, a kill switch, RAM-only servers and a double VPN for uninterrupted unblocking.
9. PrivateVPN for Russia
PrivateVPN is a simple-to-use VPN for Russia that provides a fast connection and excellent security. Only 200 servers are available in 63 countries, including Russia, according to PrivateVPN. The VPN also has a solid privacy policy and effective security measures. PrivateVPN can stream Netflix, Amazon Prime, Hulu, Vudu, BBC iPlayer and more services at a fast rate.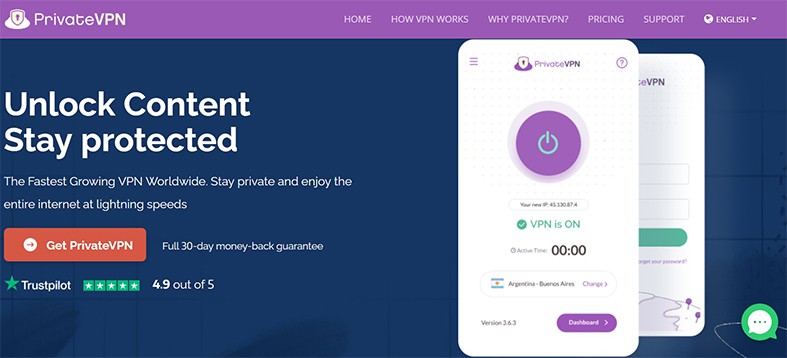 PrivateVPN's advantages include optimized servers for streaming and torrenting, a dependable refund policy, 10 simultaneous connections, compatibility with popular platforms (such as Windows, iOS and Android), strong encryption, a kill switch, fantastic speeds, excellent customer support and the ability to bypass censorship. But PrivateVPN's disadvantages include a limited server count, a lack of advanced capabilities and uneven performance.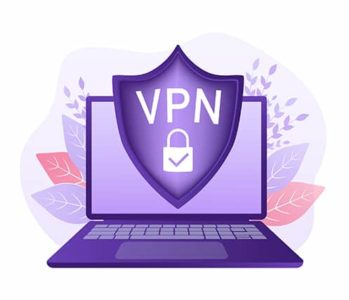 The unique features of PrivateVPN are good browsing speeds, IP leak protection, obfuscated servers, a 30-day money-back guarantee, port forwarding, a simple user interface and unlimited bandwidth. The strong sides of PrivateVPN are the stealth mode for circumventing government restrictions, free installation assistance, a no data logging policy and industry-standard encryption.
As was covered in the full PrivateVPN review, this VPN uses military-grade security features, including 2048-bit AES-256 encryption, OpenVPN with UDP/TCP, L2TP, IPsec, PPTP, IKEv2 protocols and DNS leak protection.
PrivateVPN is another affordable VPN with three pricing options: $8.99 for one month, $6 per month for three months and $2 per month for 36 months. The parent company is PrivateVPN Global AB.
In Russia, PrivateVPN is operational. Users can access local and foreign material in Russia via the VPN's servers in Russia and neighboring countries. To achieve disguised browsing in Russia, all security measures work together.
10. VyprVPN for Russia
VyprVPN is a VPN for Russia that circumvents censorship and surveillance with the VPN's proprietary Chameleon protocol. The Chameleon feature stops ISPs from inspecting and monitoring user traffic. Therefore, VyprVPN appears to be an ideal VPN for circumventing restrictions in Russia. VyprVPN can unblock streaming platforms and content, including HBO GO, Sling TV, Netflix and BBC iPlayer.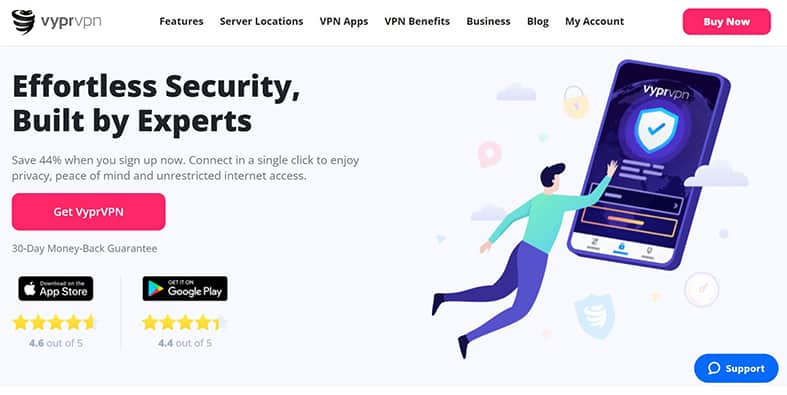 The advantages of VyprVPN include fast speeds, five simultaneous connections, 24/7 live chat, a refund policy, public WiFi protection, a kill switch, a good privacy policy, strong encryption, and compatibility with common platforms such as iOS, Windows and Android. The disadvantages of VyprVPN are that the Chameleon feature is limited to desktops and routers only, and the VPN has a pricey monthly plan and no free plan.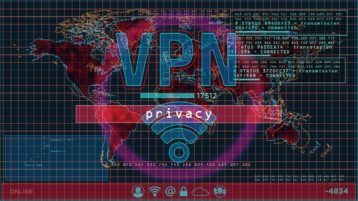 VyprVPN's unique features are lightning-fast performance, a 30-day money-back guarantee, simultaneous connections on five devices, the Chameleon protocol, P2P servers and an automatic kill switch. The strong sides are NAT firewall, a publicly audited no-logs, strong encryption and the absence of third-party influence.
VyprVPN exhibits robust security features, including AES 256-bit encryption, Chameleon technology for circumventing censorship, Vypr DNS for DNS protection and the VyprVPN cloud service. The VPN also provides safety for public WiFi networks and a kill switch that automatically restricts internet traffic if the user's VPN connection drops.
VyprVPN's two pricing structures are $15 per month for the one-month plan and $8.33 per month for the 12-month plan. Golden Frog is the company in charge of VyprVPN.
Using AES 256-bit encryption, VyprVPN provides an additional layer of security for users' browsers in Russia. The VPN prevents hackers and unauthorized individuals from accessing users' data on any network. Readers can refer to Security Gladiators' dedicated VyprVPN review for more on this VPN's capabilities.
Note:
Prices may differ from the ones shown as new plans and deals are launched on a regular basis. Please be sure to check the most current price on the official website.
Why Should I Use a VPN in Russia?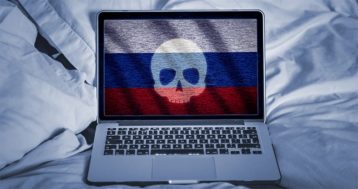 Russia's stringent internet restrictions necessitate the use of VPNs. The government monitors internet and social media activity in Russia. Therefore, a VPN is required for visitors and Russian citizens to access TV shows or international news.
The government has blocked prominent websites, including Telegram, LinkedIn, Twitch, Google Cloud, ProtonMail, Wikipedia and Facebook. The Russian government also obtains user data from ISPs to monitor web browsing habits.
Even though VPN users may circumvent all limitations in Russia, most VPNs operating there must adhere to the country's censorship policies.
Therefore, users require a robust VPN that prevents ISPs and governments from detecting users' true online identities. A VPN encrypts users' IP addresses and enables users to virtually access the internet with a new IP address from another location.
A VPN may also be used for torrenting and streaming geo-restricted television shows and movies.
Is Using a VPN in Russia Legal?
Using a VPN in Russia is legal. The government does not ban VPN usage in Russia. However, any VPN that unblocks forbidden content may be blocked. In this instance, the legality of VPN usage in Russia is allowed but restricted.
Which Websites Can You Access with a VPN in Russia?
There are some websites that users can not access with a VPN in Russia, especially by using a Russian IP address. Until now, Russia still blocks websites and has blocked close to 5,000 domains.
Some of the websites that users might not access with a VPN in Russia are listed below.
Social media sites
Facebook
LinkedIn
Twitter
Instagram
TikTok
Ukrainian media sites
Stopwar.in.ua
Cinema.in.ua
ipress.ua
Unso.org.ua
Focus.ua
Delo.ua
Comments.ua
Golos.ua
Depo.ua
Uatv.ua
Gazeta.ua
Econom-ia.com.ua
Melia.com.ua
Sta.poltava.ua
Olx-24.com.ua
Astart3s.com.ua
Streamoftime.com.ua
Ru.infertax.com.ua
Other sites
inoSMI
Mediazona
New Times
Novaya Gazeta
Linizdat
Krym.Realii
Current Time TV
BBC
CNN
Bloomberg
Which VPNs have Servers in Russia?
CyberGhost, Windscribe and ZenMate are VPNs with servers in Russia. Strong encryption and a protocol to circumvent Russia's restrictions are typical features of these VPNs.
Are Free VPNs Available in Russia?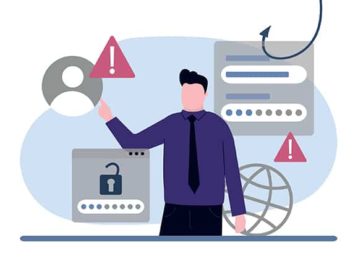 Free VPNs are accessible but not advised for use in Russia. A free VPN may leak user data, have limited bandwidth, basic security measures and restricted server access. Bypassing Russia's internet monitoring requires a VPN that encrypts user data and prevents ISPs from monitoring internet traffic.
However, users of free VPNs must be wary of certain crucial features. Ideally, a free VPN would offer AES encryption, security protocols, a kill switch, DNS leak protection, unlimited bandwidth, public WiFi protection and excellent customer service.