S
ling TV is an online service used primarily to stream live or on-demand TV channels, shows, and movies. Sling TV is the perfect replacement for anyone looking to switch from cable services. However, the TV streaming platform is only accessible in the United States, so users outside the US are bound to experience streaming problems.
Nevertheless, a VPN service can solve Sling TV streaming problems by removing the geo-restriction. So what is a VPN? VPN stands for Virtual Private Network, a service that provides a protected internet connection and online privacy or anonymity, it can also bypass geo-restrictions on platforms like Sling TV. When trying to unblock Sling TV, ExpressVPN is one of the best options available.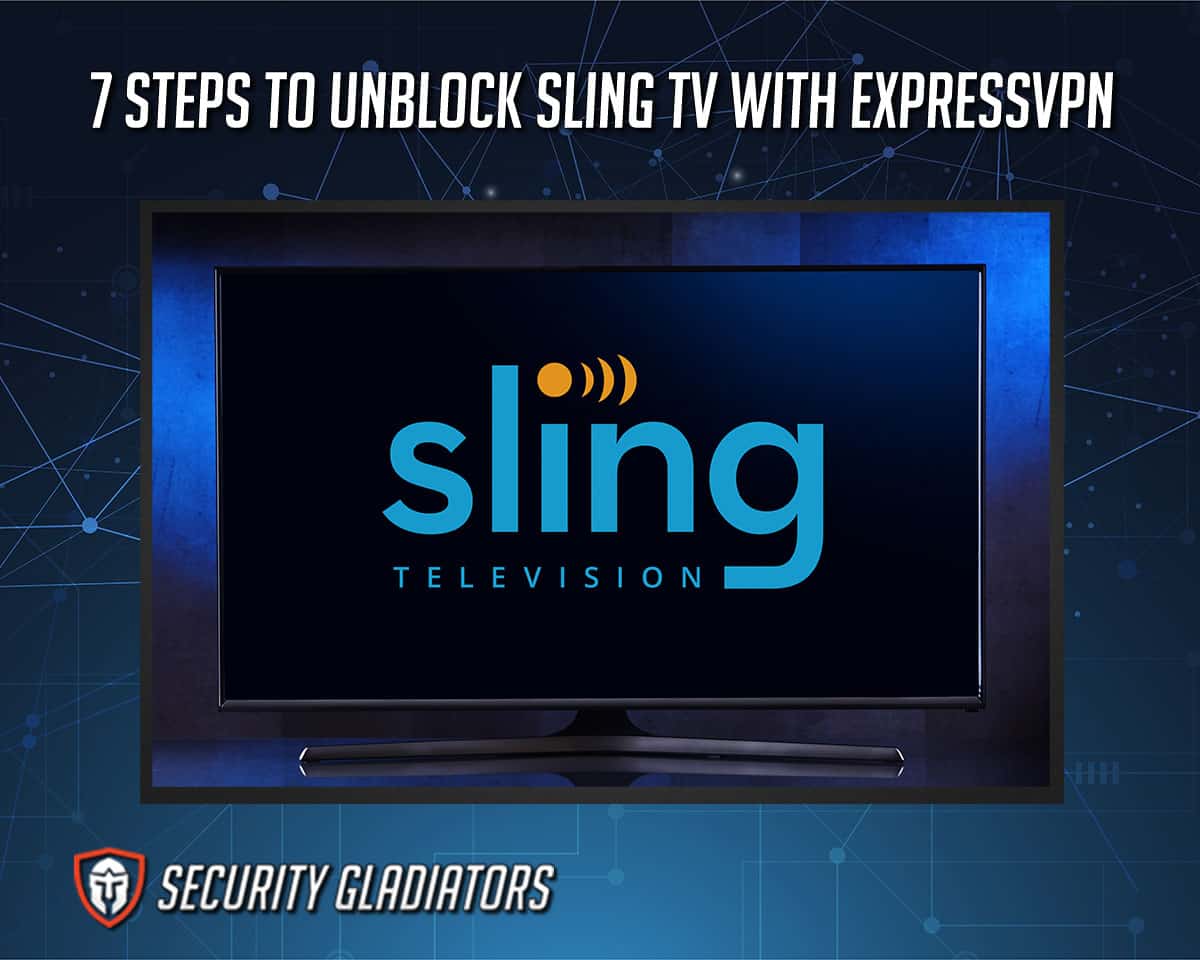 The seven steps to unblock Sling TV with ExpressVPN are listed below:
Check out the ExpressVPN website
Choose your Preferred Plan
Subscribe to ExpressVPN service
Download and Install the ExpressVPN on your device
Log in to the ExpressVPN app
Connect to a server located in the US
Go to the Sling TV Website and Sign in
1. Check out the ExpressVPN website
Start by visiting the ExpressVPN website to learn more of what the service is about; features, merits, cost of plans, etc. To find the official website just click on our link below or search for the domain name. Once on the website, users can find the service's features, merits, and server locations on the home page. Users can also check the tabs at the top of the page or navigate to the bottom for more information.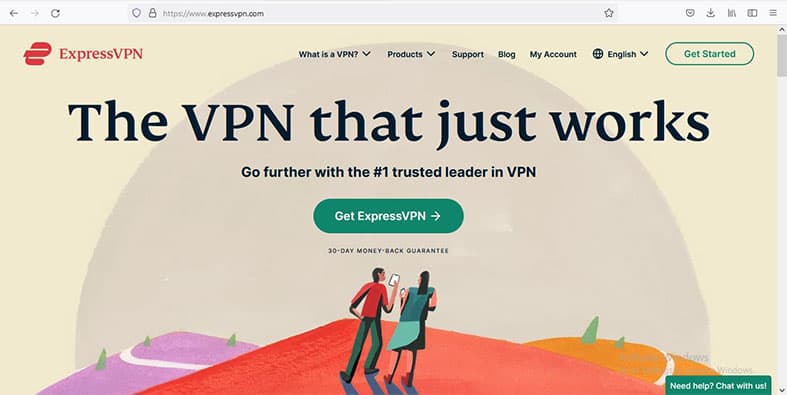 2. Choose your Preferred Plan
ExpressVPN offers different tiers of plans. Users can find this information at the bottom of the homepage labeled "plans and pricing." Clicking this would reveal all ExpressVPN plans, which start at $12.95 monthly. There are also 6-month and 12-month plans at $9.99 and $8.32, respectively. A full money-back guarantee covers these plans but only applies during the first 30 days of use.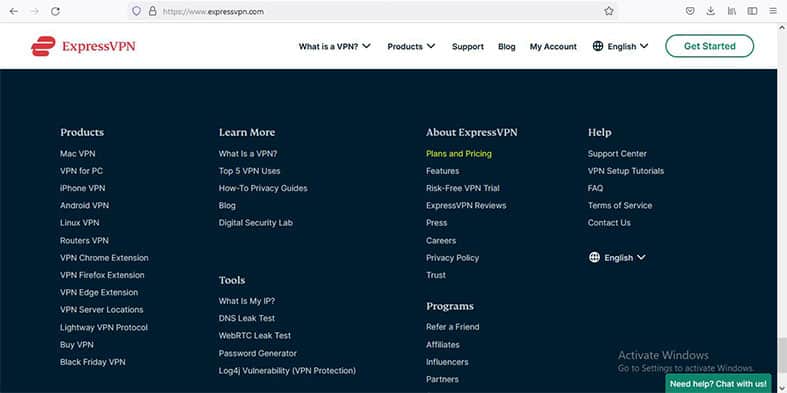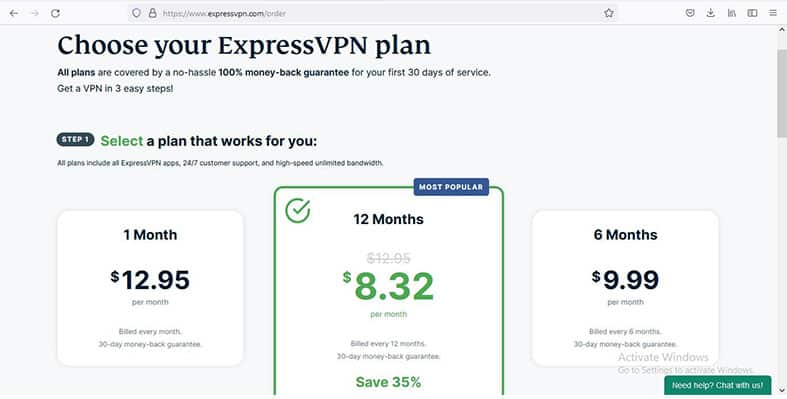 3. Subscribe to the ExpressVPN service
Decide on a plan and select it. Next, enter a valid email address and select a payment method from the available options (Credit cards, PayPal, Bitcoin, and more). Enter your payment details and click "Join now."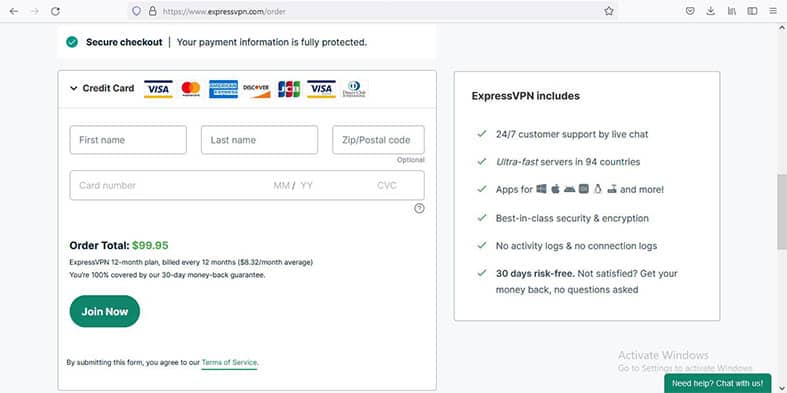 4. Download and Install the ExpressVPN on your device
After successfully subscribing to a plan, download the ExpressVPN app. The app works on Mac, Windows, iPhone, Android, Linux, and Router and as Chrome, Firefox, and Edge browser extensions. For PC downloads, run the downloaded file and select "yes" to all prompts to install. ExpressVPN app installs automatically on mobile devices after downloading from their respective app stores.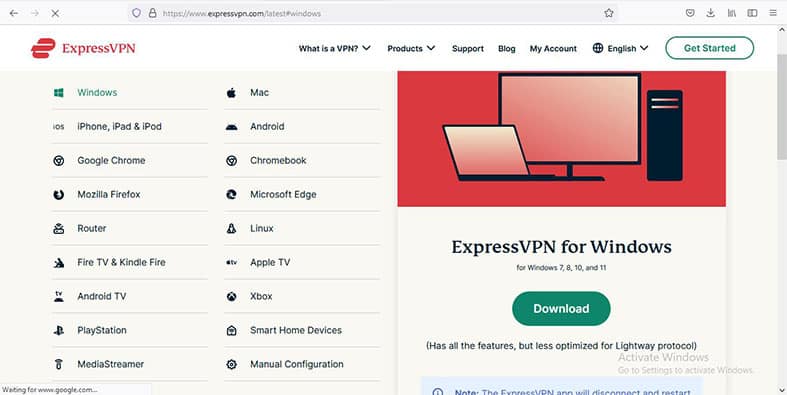 5. Log in to the ExpressVPN app
Launch the installed app and sign in with a registered email and password. Note that users can set passwords via confirmation links sent to the emails used for registration. Log in with the same password to start using ExpressVPN. Alternatively, users can choose to sign in with activation codes.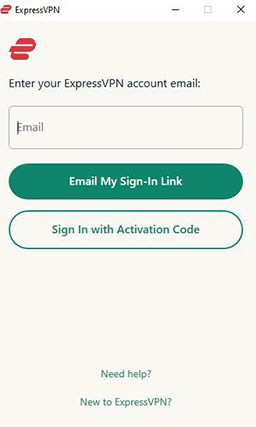 6. Connect to a server located in the US
Once signed in, click the "location" menu to reveal a list of country servers. Remember, Sling TV is only available in the US, so select a VPN server from the US and connect. After that, the dashboard's power button switches from red to green and displays "connected."
7. Go to the Sling TV Website and Sign in
Once connected to ExpressVPN, visit Sling TV on any browser (browser choice doesn't matter). Since ExpressVPN makes it appear that users are in the US, Sling TV automatically lifts the geo-restriction, and users can access any content.
Note:
Prices may differ from the ones shown as new plans and deals are launched on a regular basis. Please be sure to check the most current price on the official website.
What is VPN?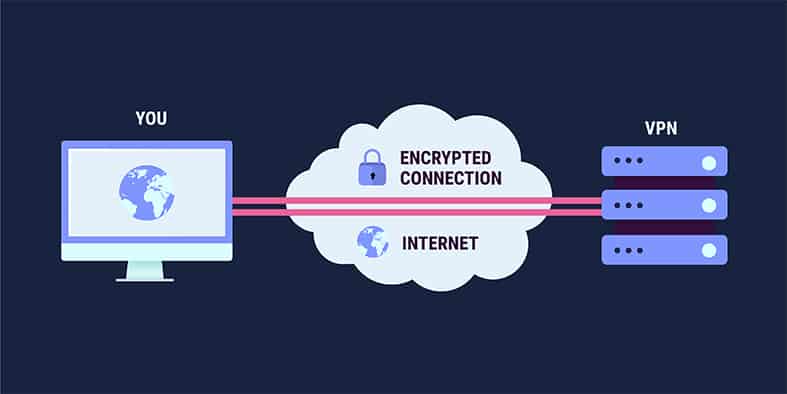 A VPN is a service, tool, or program that allows users to use the internet privately and securely. A VPN achieves this by establishing a secure connection between users' devices and a VPN server, creating a private tunnel to exchange data between both points safely. Further, the tool reroutes users' internet traffic via different servers so that private data, such as physical locations, remain hidden and cannot be spied on. By doing this it now appears like that users is located from the physical location (via IP address) of the routingVPN server, this is how VPN bypasses geo-restrictions from online services.
Why is a VPN required for Sling TV?
Sling TV is only available in the US, meaning the service will automatically deny access to prospective users in other countries. And that's the reason a VPN is required; to bypass the geo-restriction by making users appear to be in the US. VPN achieves this by masking the actual IP addresses of users (non-US locations) and replacing them with virtual, unblocked ones (US locations). Therefore, the benefit of using a VPN for Sling TV is removing the geo-restriction so users can enjoy the content provided by the TV service.
How much does a VPN plan cost?
The average VPN price is about $12.59 monthly. VPN plan prices vary depending on the service and the features they offer. Typically, plans are in three tiers; the monthly plan, 12-month plan, and 24-month plan—the table below highlights plans and corresponding prices for top VPN services.
| VPN Service | Monthly Plan | 12-month Plan | 24-month Plan |
| --- | --- | --- | --- |
| ExpressVPN | $12.95 | $8.32 | Not offered |
| CyberGhost | $12.99 | $4.29 | $3.25 |
| NordVPN | $11.99-$14.19 | $4.99-$7.19 | $3.09-$5.29 |
| Surfshark | $12.95 | $3.99 | $2.49 |
| IPVanish | $10.99 | $3.33 | Not offered |
Why should you use ExpressVPN with Sling TV?
ExpressVPN allows users outside the US to access Sling TV content. For those unfamiliar with ExpressVPN, it is a reliable VPN service with great privacy features such as split tunneling, kill switch, private DNS, AES-56 encryption, and more. When paired with Sling TV, the service works by allowing users to switch to a US IP address to access content that Sling TV would ordinarily block.
How Does ExpressVPN Work?
ExpressVPN works by creating an impregnable connection between users' devices and VPN servers. Clicking the "connect" button or manually picking a VPN server initiates a secure connection. Once connected, ExpressVPN redirects users' online traffic through different servers so that ISPs, visited websites, or anyone watching won't be able to track or hack users' data, including users' real IP addresses. Each VPN server has a unique IP address that will camouflage a user's actual location. For the period users stay connected, they will be able to browse privately and unblock websites.
How Long Does ExpressVPN Take to Unblock Sling TV?
ExpressVPN unblocks Sling TV immediately when a device is connected. All users need to do is visit the Sling TV website or refresh if they are already on the website. Of course, the service must have been downloaded, installed, and subscribed to beforehand. If users haven't done that, then unblocking Sling TV will take approximately 5-10 minutes.
How do I Install ExpressVPN for free?
ExpressVPN is free to install. The steps to installing ExpressVPN for free are listed below.
Visit ExpressVPN website.
Navigate to the "Product" section at the top of the homepage (for PC browsers).
There's a list of supported devices, click preferred choice.
Select "Download app."
Tap "Download" on the next page.
Locate the downloaded file and double-click to run.
Select "Yes" to prompts that follow.
ExpressVPN is finally installed.
Is it safe to use ExpressVPN?
Yes, it is safe to use ExpressVPN. The service offers advanced security features such as military-grade encryption, split tunneling, Network Lock kill switch, and private DNS. Further, the app doesn't keep connection or activity logs and blocks malicious websites or apps with the Threat Manager feature.
Is ExpressVPN Free?
ExpressVPN is a premium service and is not available for free. However, the service offers a 7-day free trial for mobile users, so users looking to use the tool for free can benefit from this but must cancel the subscription at least 24 hours before it expires to avoid getting charged. This free trial doesn't extend to PC users; instead, ExpressVPN offers a full money-back guarantee within the first 30 days of activation if clients are dissatisfied with the service.
What are the Best VPNs for Sling TV?
To access Sling TV from outside the US, a VPN tool that completely unblocks the TV service is needed. The best VPNs for Sling TV are described below.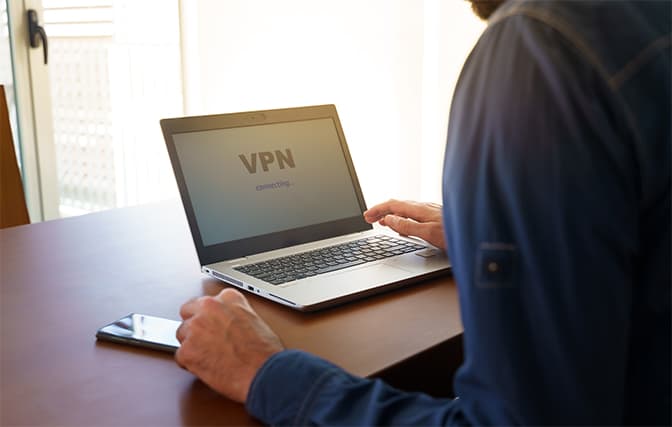 : This is the best Sling TV VPN service. ExpressVPN completely unblocks Sling TV and allows users to stream content at fast speeds without buffering. The service also offers advanced privacy features to maintain users' anonymity.
: This is another excellent tool for unblocking Sling TV. NordVPN offers incredible speeds, stable connections, 100% privacy, and lower plan prices.
: CyberGhost offers fast speeds and up to 7 simultaneous device connections for multiple Sling TV streaming. This VPN service is very secure and even provides a malware blocker.
: With Surfshark, users can unblock Sling TV on unlimited devices while spending less on plan prices. The service does a great job maintaining users' privacy and has over 600 servers in 25 US cities.
: At $2.19 per month, this is the cheapest VPN that unblocks Sling TV. Despite the low price, the service provides advanced privacy features like split tunneling and a kill switch. The tool can easily be paired with Sling TV and works on ten devices simultaneously.