Torrenting is the process of sharing and receiving digital files or data in a decentralized pattern via a BitTorrent network. To do this, users have to utilize a BitTorrent client, which is a program that uses the BitTorrent protocol. Such BitTorrent clients include uTorrent, Transmission, Vuze, Tixati, qBittorent, Bitcomet and Deluge.
Torrenting is the most popular way to download large media files such as TV shows, movies, music, albums, games and other content. However, torrenting is sometimes restricted by internet service providers (ISPs) or banned by countries due to copyright or legal reasons. And this is why users need VPNs to access restricted content.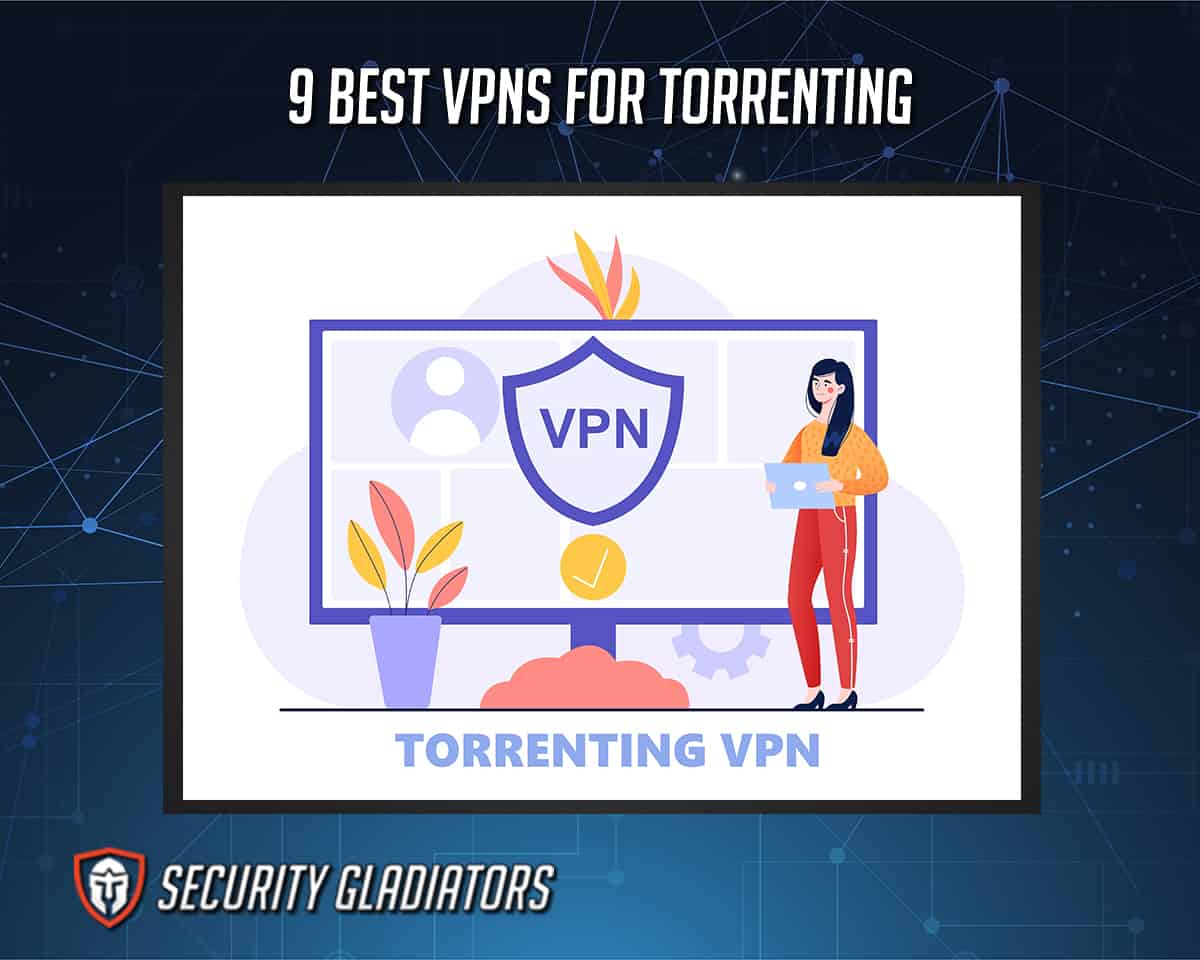 DISCLAIMER:
Security Gladiators in no way encourages or condones any kind of copyright violation or circumvention of restrictions. That includes torrenting or downloading illegal content. Torrenting is a great way to access and share all kinds of content on the internet and there are plenty of opportunities there to engage in legal and safe online torrenting. You need to do your own research to see if these services and torrents are legal in your own country. We suggest to always use a VPN while torrenting.
The best VPNs for torrenting are secure, have large server networks, connect at great speeds and support multiple devices. The 9 best VPNs for torrenting in 2023 are detailed below.
1. CyberGhost
CyberGhost is a VPN service that provides encryption technologies and VPN protocols to ensure users stay anonymous while engaging in online activities like torrenting. CyberGhost is one of the best VPNs for torrenting because the VPN service has over 7,100 servers in 91 countries to torrent at great speeds.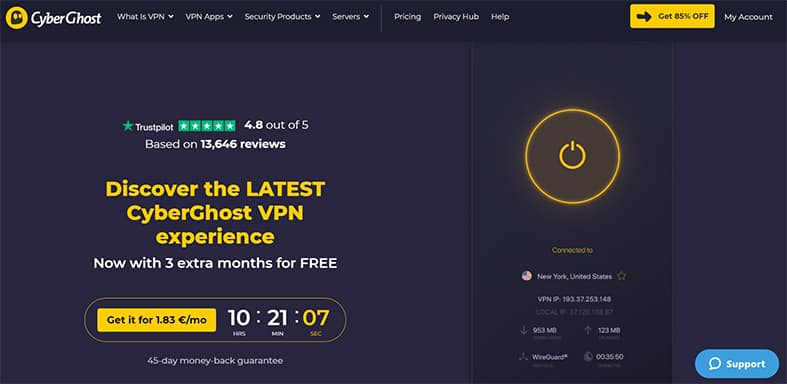 One major pro of using CyberGhost is how secure the service is. CyberGhost uses military-grade or AES 256-bit encryption to protect users' web traffic when connected to public WiFi or unsecured networks. Other pros include protection against DNS leaks, a strict anti-log policy and 24/7 customer support. CyberGhost allows up to seven device connections and is supported on multiple platforms such as Windows, macOS, iOS, Android, Apple TV, Smart TV and Fire TV.
However, there are downsides to using this service. CyberGhost is a bit pricey compared to other VPNs, doesn't support peer-to-peer sharing on mobile apps and doesn't work on routers. Also, users cannot subscribe via Bitcoin payments.
CyberGhost offers a monthly plan at $12.99, a six-month plan at $6.39 per month and a two-year plan at $2.25 per month.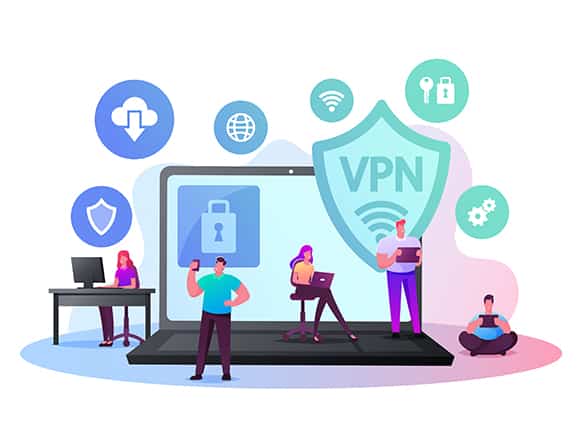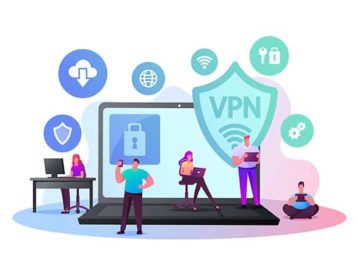 Users can use CyberGhost by first installing the app on a supported device. Users then have to either sign up or sign in. When signed in, users should tap the "Power" button, and CyberGhost will connect to the VPN server closest to the user's location. CyberGhost starts running in the background, and users can then visit torrent sites and start downloading files.
Other benefits of using CyberGhost include blocking ads, support for Chrome and Firefox extensions, and protection against malware, spying and network attacks.
A CyberGhost upgrade in the past included a root certificate that experts suspected could have been used to monitor users' web traffic. CyberGhost fixed this issue in the next upgrade, and there have been no security issues since.
---
2. TunnelBear
TunnelBear is a free VPN service that allows users to surf the internet anonymously. The VPN protects users' online activities by encrypting internet connections.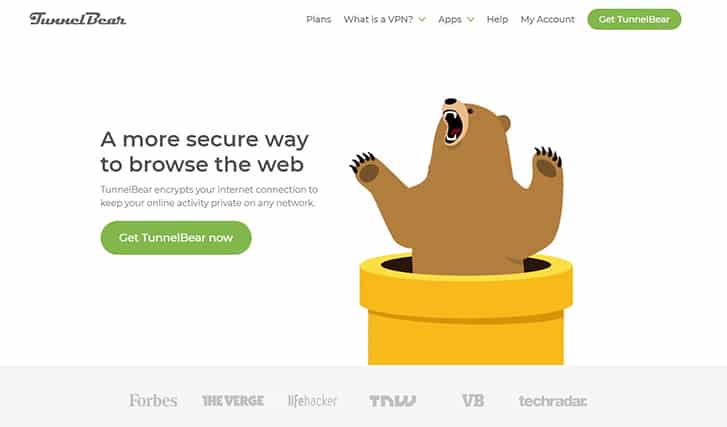 TunnelBear is one of the best VPNs for torrenting because the service provides server locations in 47 countries, allows fast streaming or browsing without buffering, and protects against IP tracking. TunnelBear prevents data or password theft and helps users to bypass local censorship. This VPN also uses strong AES 256-bit encryption and is supported on Windows, macOS, iOS and Android.
One downside to using TunnelBear is that the tool offers limited advanced features. For instance, WireGuard is not supported. This VPN service also has limited available servers compared to other VPN services and provides limited functions on the iOS version.
TunnelBear's "Unlimited" plan costs $9.99 per month for the monthly plan, $4.99 per month for the yearly plan, and $3.33 per month for the three-year plan. Users can connect up to five devices on the Unlimited plan. The "Teams" plan costs $5.75 per user, monthly, and each user can connect up to five devices.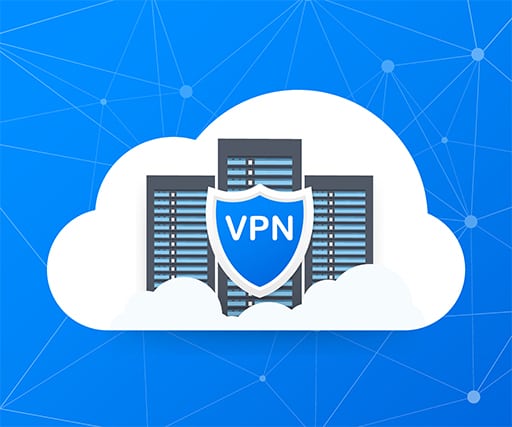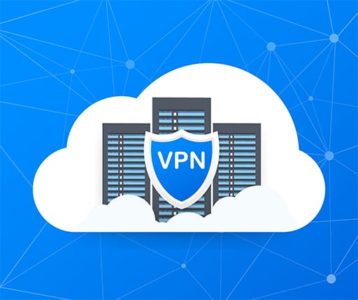 To use TunnelBear, install and launch the app on a supported device, and then select a country from the available servers. Toggle on the switch to connect. Once connected, the app starts running in the background, and users can start torrenting.
Other benefits of using TunnelBear are that the service offers browser extensions on Chrome, Opera and Firefox, and there's a feature for Chrome that blocks online tracking. TunnelBear also has a strict anti-logging policy.
The last audit of TunnelBear revealed one medium-, four high- and two critical-level security issues, which have since been patched up. Aside from that, there are no known security risks attached to using TunnelBear.
---
3. Hide.me
Hide.me is a VPN service that protects users' internet connections through encryption, enabling private browsing by hiding users' real IP addresses.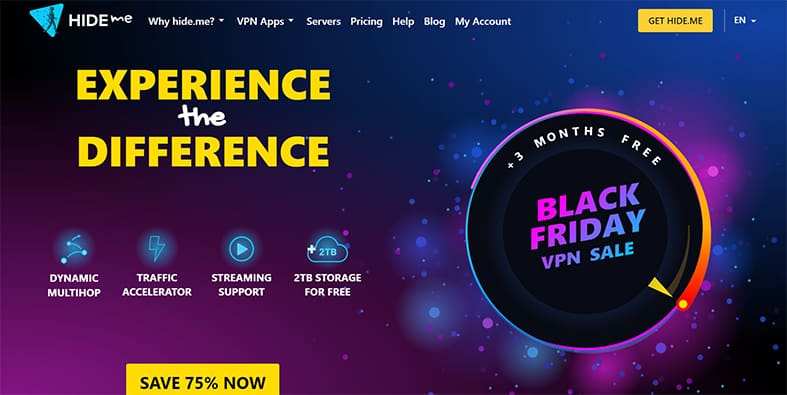 The merits of using Hide.me include the availability of advanced features such as IPv6 support, split tunneling, WireGuard, stealth guard and advanced IP leak protection. Hide.me is one of the best VPNs for torrenting because the VPN service has over 2,000 servers in more than 75 countries, offers fast speeds and allows users to connect up to 10 devices. Hide.me doesn't keep logs of users' activities and is supported on multiple operating systems, including Windows, macOS, Linux, iOS and Android.
Despite those merits, the free version of Hide.me only has five servers with 10GB of data monthly and just one connection allowed. Also, the premium version is expensive compared to other VPNs, and the kill switch feature sometimes doesn't work.
Hide.me costs $12.95 per month for the monthly plan, $6.65 per month for the six-month plan and $2.91 per month for the two-year plan with a free 2TB of cloud storage.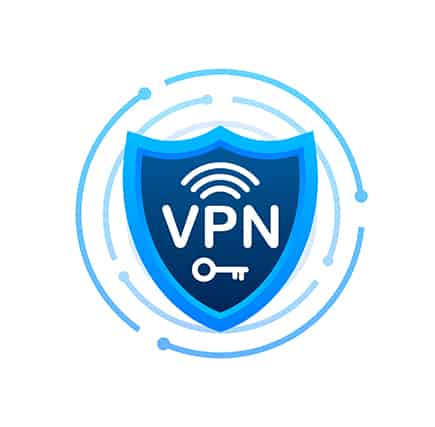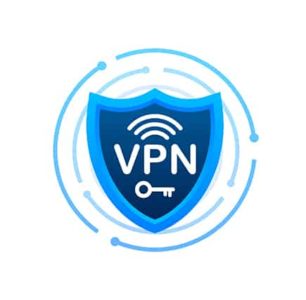 The Hide.me app is easy to use. Users have to sign in or sign up on Hide.me's website and download the installation file. The app launches immediately after installing, and users can then sign in again and click "Enable VPN" to connect. A new IP address will be displayed on the dashboard to show the user has connected successfully. Users can then launch a BitTorrent client and start downloading geo-blocked content.
Other benefits of Hide.me include browser extensions for Chrome, Firefox and Edge, support for cryptocurrency payments and compatibility with Amazon Fire TV and routers. Hide.me also allows file-sharing, albeit only on specific servers. Hide.me was audited by DefenseCode, which boosts the VPN's credibility.
---
4. IPVanish
IPVanish is a VPN tool that hides users' real IP addresses and protects users' internet traffic and connections using advanced security features. IPVanish is one of the best VPNs for torrenting because the VPN has over 1,900 servers in more than 75 locations, provides unthrottled browsing or streaming and a secure connection through 256-bit AES encryption. IPVanish users can also connect an unlimited number of devices.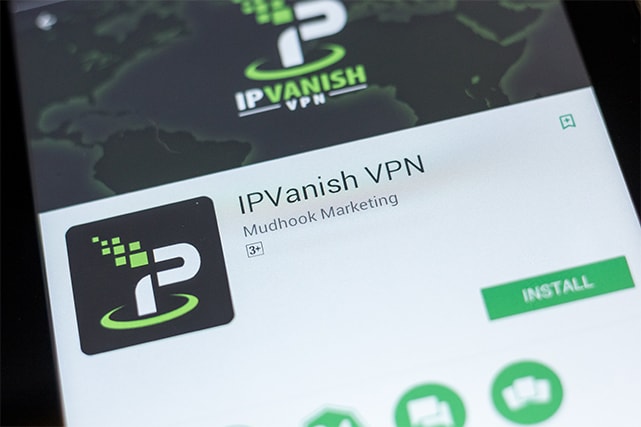 IPVanish uses VPN protocols such as OpenVPN, IKEv2 and L2TP/IPsec to further protect users' data. IPVanish doesn't keep logs on users' traffic data. The app supports macOS, Windows, Linux, Android and iOS platforms.
However, IPVanish is flawed in some areas. The interface is not user-friendly, and ads are displayed. IPVanish accepts limited payment options—for instance, cryptocurrency is not allowed.
IPVanish offers a monthly plan at $10.99, a yearly plan at $4.50 per month and a two-year plan at $3.96 per month.
To use IPVanish, users have to first sign up or sign in, then click "Connect." Users can also manually select a country by tapping the "Server List" tab on the left-side menu and then clicking on the "List" tab on the main screen to reveal a list of available servers. Users can then double-click the country name to connect to the VPN server allocated to that country. Once connected, users can start using any BitTorrent client while IPVanish runs in the background. IPVanish blocks ISPs from collecting users' data while torrenting. The service masks users' real IP addresses to prevent ISPs or other third parties from tracking online activities.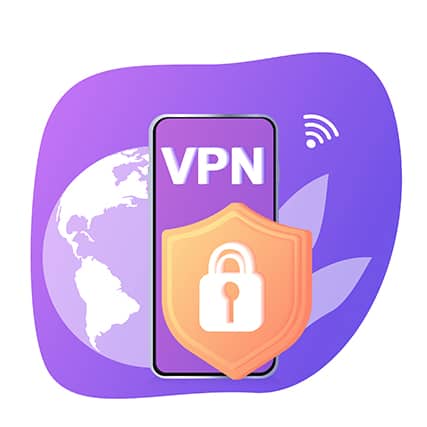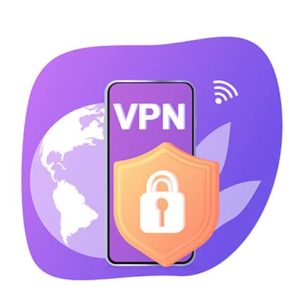 IPVanish provides other services and privacy tools, such as password generators and IP checkers. This VPN also features cloud backup and works on Fire TV and Chrome. Another perk is IPVanish's 24/7 customer support.
IPVanish responds to valid data requests from law enforcement agencies. The VPN service has also never been audited externally, but the company performs internal audits. Aside from that, there are no known risks to using this VPN service.
---
5. Avira Phantom
Avira Phantom is a VPN service that allows users to connect securely, browse privately and bypass geo-restrictions.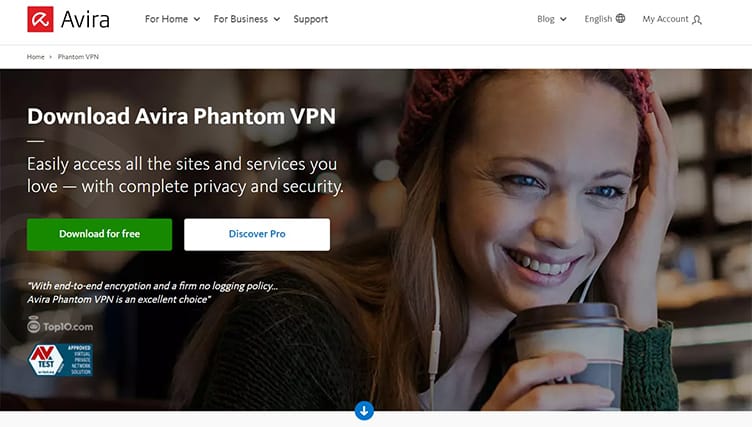 Avira Phantom is one of the best VPNs for torrenting because the service has 1,400 servers in 37 countries worldwide, encrypts users' data to ensure privacy, allows unlimited simultaneous device connections, and provides smooth streaming of media files. The service also provides a kill switch, DNS leak protection features and customer support via email and phone.
However, Avira Phantom's kill switch feature is only supported on Windows. The VPN also uses the IPSec protocol for Apple devices, which is less secure than OpenVPN. Also, Avira Phantom doesn't offer split tunneling.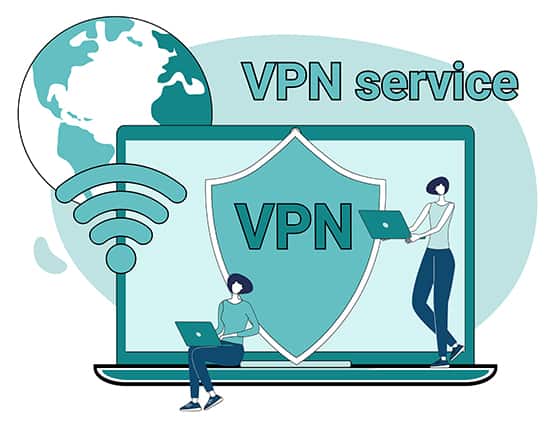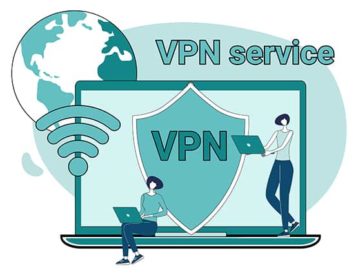 Avira Phantom costs $10 per month and $78 per year. There's also a mobile plan available for Android and iOS devices, which goes for $5.99 monthly.
To use Avira Phantom, first install the application. There's an on/off button on the main dashboard (for desktop and mobile). Click that button to turn on the VPN. Once turned on, users can visit a torrent site and start torrenting.
Other benefits of Avira Phantom include botnet protection and a strict anti-log policy. Avira Phantom is safe to use.
---
6. ExpressVPN
ExpressVPN is a security and privacy tool that masks users' actual IP addresses by encrypting web traffic and data. ExpressVPN is one of the best VPNs for torrenting because of the service's 160 server locations in 94 countries, fast browsing speeds and secure connections.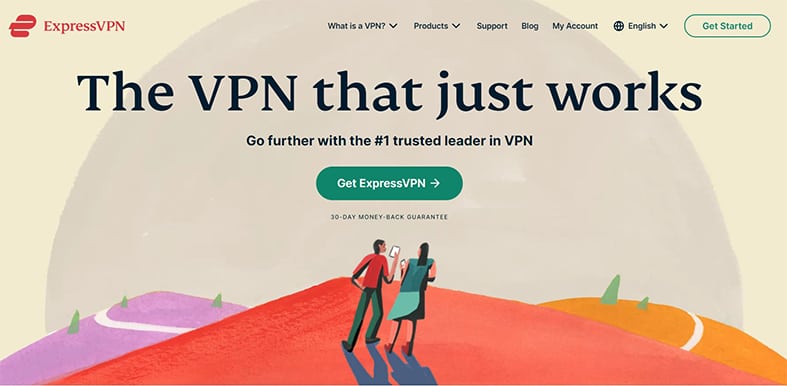 ExpressVPN has a user-friendly interface and is supported on multiple platforms, including Windows, macOS, Linux, iOS, Android, routers, Apple TV and other devices. Also, users can simultaneously connect up to five devices.
Some of the demerits of using ExpressVPN include high subscription prices and the lack of a free version. ExpressVPN's app settings are not customizable, and the service doesn't provide phone support for clients; only 24/7 live chat or email support is available.
ExpressVPN offers a monthly plan at $12.95, a six-month plan at $9.99 per month and a 12-month plan at $8.32 per month.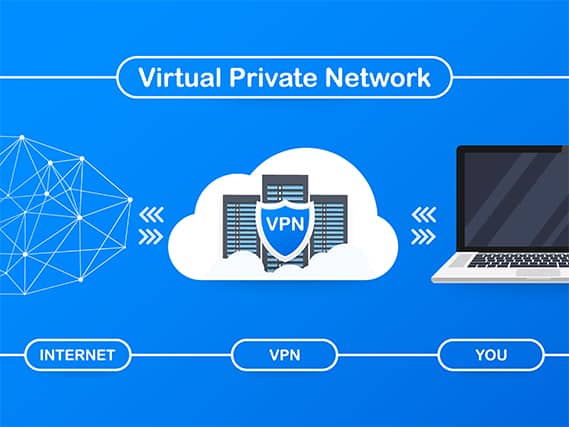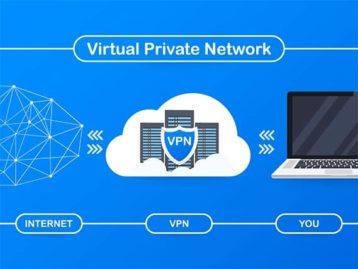 Users can use ExpressVPN by first subscribing to a plan, then downloading and installing the app on a supported device. The next thing is to set up the device. Each operating system has a different setup method. Users can visit ExpressVPN's website to learn how to set up a device. After setup, users can click the power-like button to connect. Users can then minimize the app and launch any BitTorrent client.
ExpressVPN works by creating an encrypted tunnel between a user's device and the BitTorrent client. Users' internet service providers will still receive users' traffic but won't be able to read, monitor or log users' traffic or see the final location.
Other benefits provided by ExpressVPN include the ability to unblock several platforms, acceptance of Bitcoin payments and the use of private DNS on all servers to further secure connections.
ExpressVPN's only known security risk is the lack of a multihop connection feature, which routes users' traffic through two servers so that if one server is compromised, users' privacy is still maintained.
---
7. Surfshark
Surfshark is a VPN service provider that routes users' internet traffic to a remote server so that the data is encrypted. Surfshark is one of the best VPNs for torrenting because users have access to more than 3,200 servers across 65 countries. The VPN uses strong AES 256 GCM encryption, allows unlimited simultaneous connections and offers private DNS and leak protection.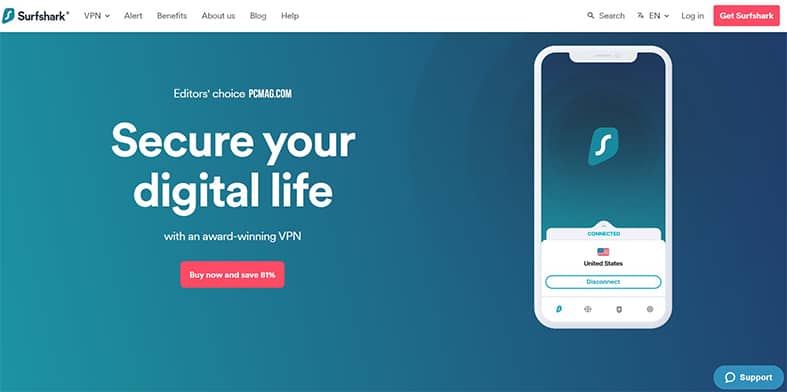 This VPN blocks advertisements to prevent malware or phishing and provides split tunneling, multihop connections and 24/7 customer support. Surfshark's apps support Windows, macOS, Linux, iOS, Android, Firefox, Chrome and Fire TV devices.
However, Surfshark has some notable disadvantages, such as expensive subscription pricing and no free version. Plus, the VPN's peer-to-peer servers are restricted, and the split tunneling function is not available for iOS devices.
Surfshark's monthly plan costs $12.95, while the six-month plan costs $38.94 or $6.49 per month, and the 12-month plan is priced at $59.76 or $4.98 per month. Extra charges may apply due to taxes, depending on the subscriber's location.
To get started with Surfshark, users should subscribe to a plan on the company's website, then download and install the app on a supported computer or mobile device. Then, open the app, create an account or log in. Click the "connect" option to join the fastest server available or choose a server from the list of countries/regions. Once connected, users will have access to geo-restricted content while torrenting.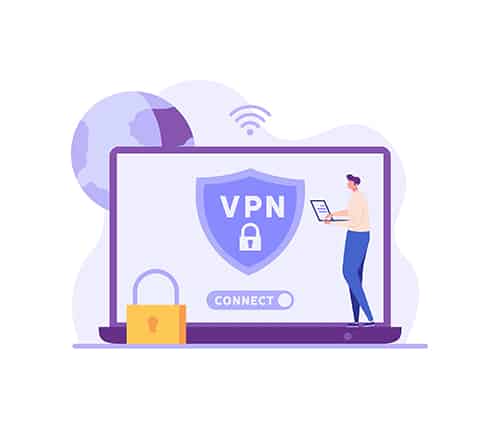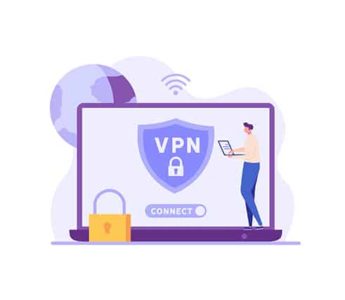 Surfshark creates a secure connection to the service's VPN servers through tunneling and encryption. Since all data sent or received while streaming or browsing is encrypted, third parties will not be able to read the information being transmitted. The encrypted information is then forwarded to a VPN server, where the data is decoded and returned to the destination as the server's IP address replaces the user's real location.
Surfshark offers additional functions and features, such as the use of RAM-only servers, preventing tracking, blocking advertisements and malware, and providing the option to select apps or websites to bypass the VPN. There are no known security risks to using Surfshark.
---
8. Hotspot Shield
Hotspot Shield is a VPN service that grants users access to websites and streaming services to download, game or stream at super-fast speeds. Users are protected with military-grade encryption.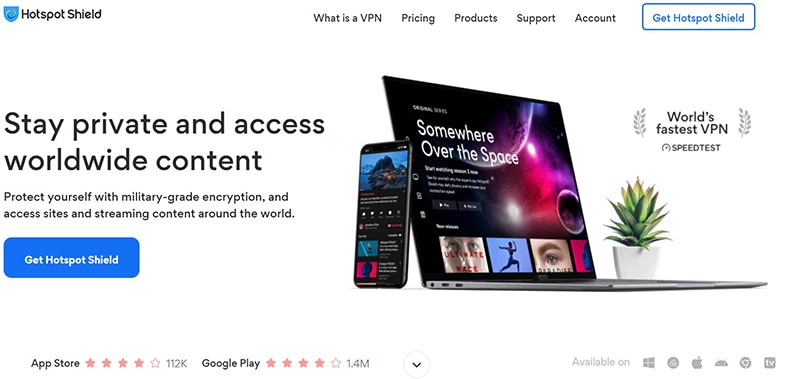 Hotspot Shield is one of the best VPNs for torrenting because the service has over 3,200 servers in more than 80 countries worldwide, permits connection of up to five devices, and is one of the fastest VPNs in the world. Users enjoy uninterrupted streams in HD quality and fast speeds through the Hydra protocol. Other benefits include AES-256 encryption and kill switch features, unlimited streaming data, a free version, 24/7 customer support, and compatibility with macOS, Windows, iOS and Android devices.
Despite these merits, Hotspot Shield is expensive and doesn't offer a Firefox extension. The free version is filled with targeted ads, cannot be used for streaming or gaming, and can't be installed on routers. Hotspot Shield's WireGuard support is limited, and there's no external infrastructure audit.
Hotspot Shield offers a monthly plan at $12.99, a one-year plan at $95.88 or $7.99 per month, and a two-year plan billed at $6.99 per month.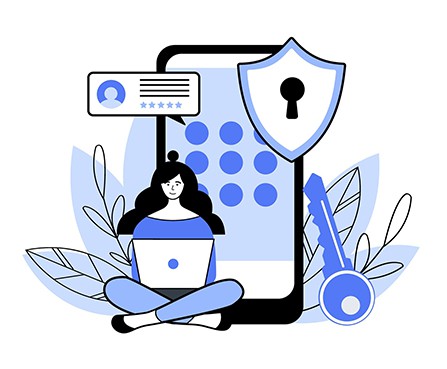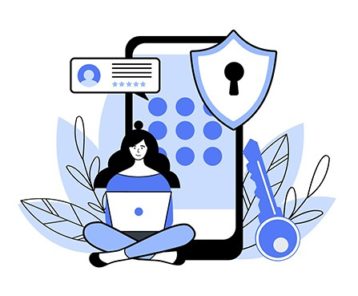 To use Hotspot Shield, download and install the application on a PC or mobile device. Open the app and click "Connect." After connecting successfully, users can access geo-blocked content on BitTorrent clients. After connecting to Hotspot Shield, a user's web traffic is routed through secure VPN servers, where the traffic is then encrypted. This serves as a "tunnel" for data to be transmitted, protecting the user's privacy by hiding the actual IP address and preventing ISP throttling.
Hotspot Shield provides other services such as WiFi security, a password manager, a spam call blocker and malware protection. The free version of Hotspot Shield doesn't provide top-notch security and privacy protection, which is one risk of using this service.
---
9. Windscribe
Windscribe is a VPN tool that ensures and protects the privacy of users by masking users' real IP addresses and encrypting users' internet connections.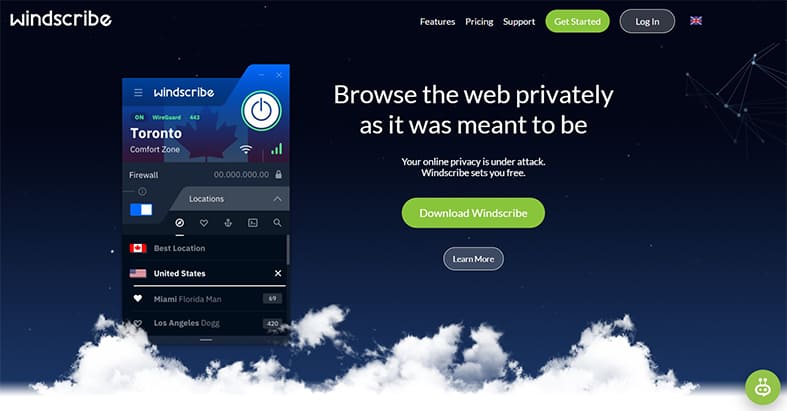 Windscribe is one of the best VPNs for torrenting because the VPN uses advanced features such as split tunneling, a kill-switch and military-grade encryption to protect users' data. Windscribe has over 480 servers in 63 countries. This tool also supports torrenting, unblocks several websites and has no DNS leaks.
Despite these merits, Windscribe's speed is slow, and the server network is small compared to competitors. Also, the WireGuard function is only available on Android. Windscribe doesn't provide 24/7 customer support.
Windscribe costs $9 per month and $49 per year, billed at $4.08 per month. Users also have the option to "build a plan" at $1 per month for each location.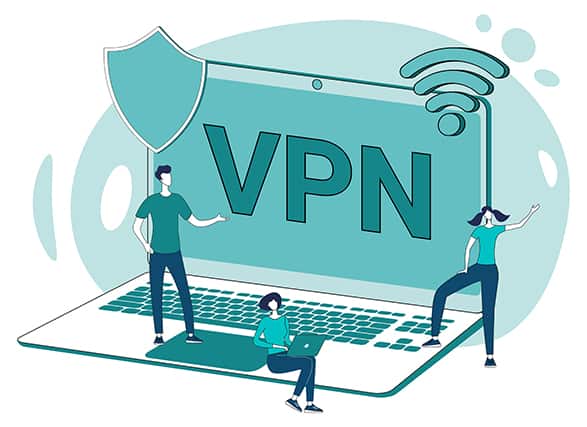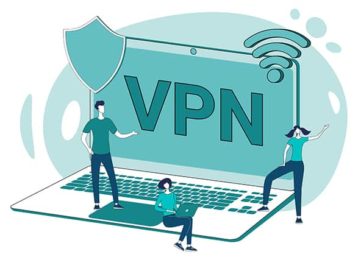 To use Windscribe, launch the app and sign in. Click on the toggle button in the top-right corner of the app to connect. Users can also choose to connect by selecting from the list of VPN servers displayed in the app. Immediately after users are connected, the app can be minimized, and users can start torrenting.
Other functions of Windscribe include blocking ads and tracking systems and generating WireGuard, OpenVPN, SOCKS and IKEv2 configurations for users' devices.
In June 2021, two unencrypted Windscribe servers were seized by the Ukrainian government. Windscribe issued a statement saying the servers were not compromised and there was no invasion of privacy since the company doesn't keep logs of users' data. Aside from this incident, Windscribe is safe to use.
---
Is Using a Torrent Service Illegal?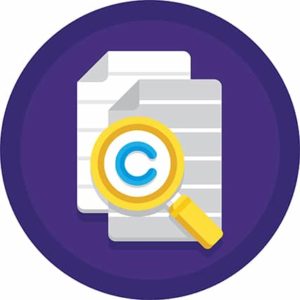 No, using a torrent service itself is not illegal. What's illegal is using the service to download unsanctioned copyrighted material. While torrenting is outrightly banned in some countries, the practice is generally governed by copyright laws in most countries. Therefore, downloading copyrighted material via torrenting is seen as a civil or criminal offense and is punishable by law.
In the U.S., copyright infringement is a civil offense and attracts a fine between $200 and $150,000, plus legal fees, for each material infringed. In the U.K., copyright infringement is a criminal offense and could lead to up to 10 years in prison with an unlimited fine.
What Are the Benefits of Using VPNs for Torrenting?
Since torrenting is banned in some countries, users need VPNs to unblock geo-restricted content anonymously. VPNs grant access by masking users' real IP addresses and replacing them with virtual IP addresses of countries where torrenting is allowed. VPNs route users' online activities through an encrypted tunnel between users' devices and VPN servers. Your traffic is encrypted and secured to ensure that no one can see what you're up to, including ISPs.
What Is P2P?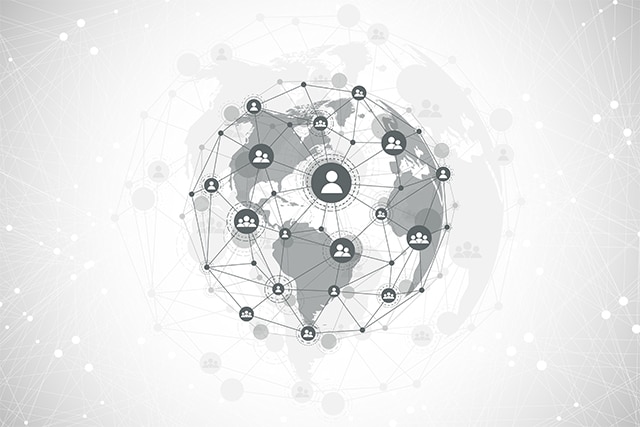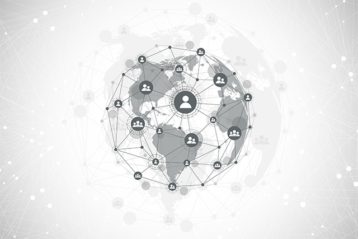 P2P, or peer-to-peer, is a network in which users or peers share resources or tasks amongst each other without the need for a centralized administrative system. All users have equal access to shared resources, hence a P2P network.
P2P networks are used to share tasks or resources such as network bandwidth, storage space or processing power. The most common use of P2P networks, however, is sharing and receiving files.
Some of the benefits of a P2P network include ease of file sharing, reduced operating costs since there's no need for a central administrator, and availability of unlimited resources since every "peer" has resources to share. Also, P2P networks continue to function even if the central server crashes. This means systems on the network function independently, and if one system crashes, others will continue to work.
How do I Choose a Good VPN for Torrenting?
The important features to look out for in a good VPN for torrenting are detailed below.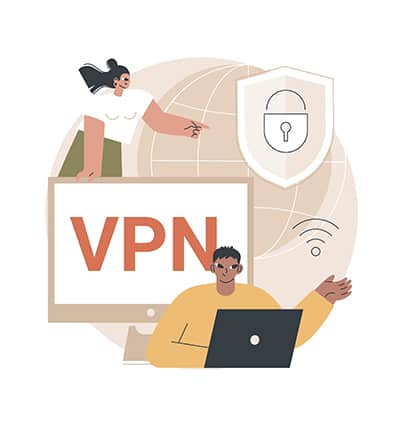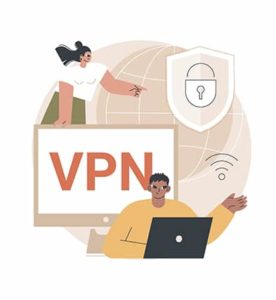 Security: The VPN must provide reliable security by protecting users' data, traffic and connection. Look out for features such as AES-256 or military-grade encryption, a kill switch, split tunneling and VPN protocols such as WireGuard, OpenVPN or IPsec. Users should also consider VPNs with strict anti-log policies.
Great connection speed: This is especially important when torrenting. To prevent slow download speeds, users should ensure the VPN doesn't throttle and allows surfing at lightning speeds.
Large server networks: If a VPN has a few servers, and most or all of the servers happen to be in countries where torrenting is banned, that's a huge demerit. VPNs with a large number of servers are better choices because they give users access to different locations worldwide.
Multiple device connections: Using a VPN service that allows users to connect different devices is useful. This gives users more bandwidth to run torrent downloads on multiple devices.
Does Using a VPN Affect Download Speed of the Torrent?
Y
es, VPNs affect the download speed of torrent files. But the extent of this impact depends on certain factors, such as ISP throttling. While most VPN services claim to improve download speeds while torrenting, that's not always the case. A VPN service might struggle to improve download speeds when the overall bandwidth is throttled by the ISP. However, connecting to the nearest VPN server can help speed up the download. Lack of proper optimization for fast downloads by websites or server overloads are also factors that can hinder torrent download speeds, but VPNs generally cannot help in situations like that.
How to Use a VPN for Torrenting
The methods for how to use a VPN for torrenting are listed below.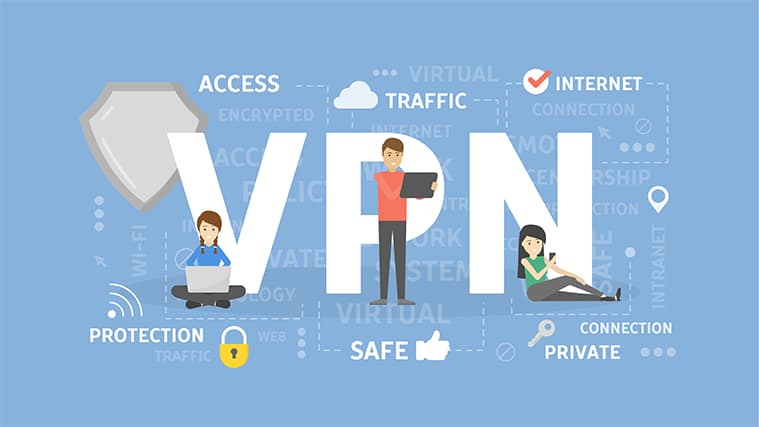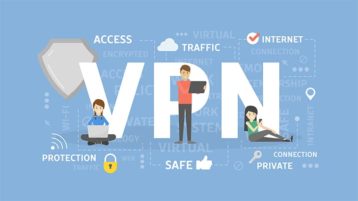 Find a good VPN: The features of a good VPN are advanced encryption, top security capabilities, privacy features, a large server network, and support for streaming and torrenting.
Download and install the VPN: Go to the VPN company's website, sign up for an account and follow the download/installation steps for the supported device.
Optimize the security settings of the VPN: For example, enable the kill switch.
Connect to any VPN server: Choose a server in any country or region.
Download and install a BitTorrent client: Make sure the VPN application is running when using BitTorrent.
Visit a torrent site and start downloading: Enjoy torrenting privately and securely with a VPN service in use.
How do I Access Blocked Torrent Sites?
The steps to access blocked torrent sites are given below.
Install and use a good VPN service, such as those listed above.
Connect to a VPN server in a different country or region where the torrent site is not blocked.
Change the DNS server to unblock torrent sites.
Use a reliable add-on or extension that applies VPN functionalities to a browser.
What Are Some Mobile VPN Apps That Allow Torrent Downloading?
Torrenting on mobile devices is quite different from doing so on a PC. Some of the best mobile VPNs for torrenting are listed below.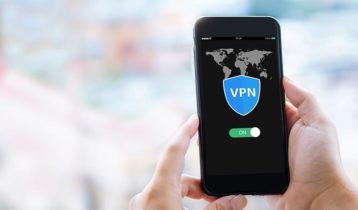 TunnelBear
Hide.me
IPVanish
ExpressVPN
Surfshark
Hotspot Shield
Windscribe