Damien Mather

Articles written by Damien Mather
Damien is a cybersecurity professional and online privacy advocate with a bachelor of Computer Science. Damien undertakes the role of editor, researcher, software tester and occasional writer, along with many others. Damien is a member of ISSA (Information Systems Security Association International), he has been in the industry for 20+ years and has seen the space evolve far bigger than he ever thought. When he is not buried in his research or going through code, he is probably out Surfing or Camping and enjoying the great outdoors.

Matthew Innes
Articles written by Matthew Innes
Matthew is an avid technology enthusiast and mechanical engineer. I love to see the crossover between these two fields. When he's not working or studying he can be found fishing, playing guitar, playing video games, or building something.

Ali Qamar
Articles written by Ali Qamar
Ali is an Internet security research enthusiast who enjoys "deep" research to dig out modern discoveries in the security industry. To be frank and honest, Ali started working online as a freelancer and still shares the knowledge for a living. He is passionate about sharing knowledge with people and always gives only the best.

Pierluigi Paganini
Articles written by Pierluigi Paganini
Cyber Security Analyst; Member, European Union Agency for Network and Information Security Threat Landscape Stakeholder Group; Founder, Security Affairs Blog. Co-author of The Deep Dark Web: The Hidden World.

Zohair A.
Articles written by Zohair
Zohair is currently a content crafter at Security Gladiators and has been involved in the technology industry for more than a decade. He is an engineer by training and, naturally, likes to help people solve their tech related problems. When he is not writing, he can usually be found practicing his free-kicks in the ground beside his house.

Diego J. Asturias
Articles written by Diego
As a kid, Diego discovered his curiosity in technology by breaking his parent's cassette radios, going on to experiment in the areas of electronics, cybersecurity, and wireless hardware. Diego has worked as an engineer, researcher and journalist, traveling the globe to research wireless sensor networks and aid in the installation of an African country's first LTE mobile network.

Ilija Miljkavoc

Articles written by Ilija Miljkavoc
Ilija is a tech & cybersecurity writer residing in Leeds, UK. His passion for everything tech started when he was a child and culminated in a computer science degree and writing on the subject since 2015.

Isa Aliu

Articles written by Isa Aliu
Isa is a seasoned writer and a cybersecurity expert with over 7 years of experience. He has worked with prominent cybersecurity websites worldwide, where he has produced hundreds of authoritative articles regarding the subject of internet security. He's always been enthusiastic about digital security, and now, he's committed to enlightening people around the world about it.

Rexter Marqueses
Articles written by Rex
Over two years of experience educating and motivating people through his writings, in the following niche: data privacy, internet security, and VPN technology. Skilled in writing articles, ebooks, and workbooks, producing plagiarism-free, SEO optimized, and top-notch quality content.

Emmanuel Ojodun

Articles written by Emmanuel Ojodun
Emmanuel Ojodun is intrigued with all things tech and has a degree in Mechanical Engineering to back up his theories. He developed strong research skills during his undergraduate studies, which become useful in discovering the secrets of internet security and privacy.

Junaid Ahmad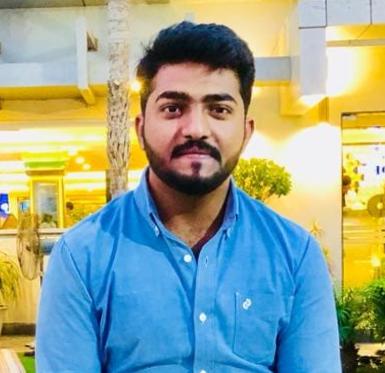 Articles written by Junaid Ahmad
Junaid Ahmad is an analyst and Senior content writer with vast experience in Cybersecurity, and technology. As a Senior Content Writer, he is taking a critical eye to security services. When not polishing his tinfoil hat or plumbing the depths of cybersecurity, he can be found reviewing VPN services and writing how-to guides.

Stella Strouvali
Articles written by Stella Strouvali
Stella is a certified writer and zealous wordsmith, a true fan of Placebo, technology, Panionios and wellness. Still, her true passion has to do with eagerly learning new things and passing them on to others. "An unexamined life is not worth living", to quote Socrates.

Ali Raza
Articles written by Ali Raza
Ali is a freelance journalist, having 5 years of experience in web journalism and marketing. He contributes to various online publications. With a Master degree, now he combines his passions for writing about internet security and technology for SecurityGladiators. When he is not working, he loves traveling and playing games.

Lawrence Mwangi
Articles written by Lawrence Mwangi
Lawrence is a technology and business reporter. He has freelanced for a number of tech sites and magazines. He is a web-enthusiast, with a special interest in Online security, Entrepreneurship and Innovation. When not writing about tech he can be found in a Tennis court or on a chess board.

Sarah Green
Articles written by Sarah Green
Sarah Green is a blogger and a researcher in the field of cloud computing, web hosting and associated tech trends. She is combining her passion for writing and technology to promote the topics she believes deserve the attention of online communities.

Stephen Kiboi
Articles written by Stephen Kiboi
Steve Kiboi is a trained Statistician and career internet entrepreneur with interests in internet security and anonymity. He is a firm believer in the freedom of people to communicate and interact online. Steve is an avid sports fan who dabbles in male fashion in his downtime.