Antivirus software, or anti-malware, is a computer program that prevents, detects, and removes viruses. There are numerous advantages to antivirus software, including the ability to block spam, protect data, maintain optimal functionality, and protect USB and other removable devices. More than 70% of households use antivirus protection.
The following is a list of the 10 best Antivirus Softwares in 2021:
Microsoft Defender – Packaged as part of Microsoft Windows integrated into Windows Vista and Windows 7. It protects Windows users by detecting malware, spyware, and viruses and removing them.
Norton 360 with LifeLock Select – In 2021, Lifelock became part of Norton 360 to offer the most comprehensive protection against identity theft for electronic devices and personal information.
Kaspersky Anti-Virus – This antivirus software aims to protect against malware. It is initially designed for Microsoft Windows and macOS, but there is a Linux version available for business consumers.
Malwarebytes – The primary aim of Malwarebytes is the protection of home computers, phones, and company devices from malware, ransomware, and other types of threats.
McAfee AntiVirus Plus – This is a cloud-based service that focuses on the protection of personal devices for (computers, tablets, smartphones etc.) from malware, viruses, and other types of threats.
Bitdefender Antivirus Plus – This antivirus protects against various types of e-threats, including viruses, worms, and Trojans. The main aim is to prevent malware, ransomware, rootkits, and spyware attacks.
Webroot SecureAnywhere AntiVirus – This cloud-based security software protects against online threats, including e-commerce, banking, and identity-theft protection.
ESET NOD32 Antivirus – This antivirus is sold in two editions for both home and business use. It protects against all types of malware, worms, ransomware, spyware, and phishing.
Trend Micro Antivirus – An antivirus software that works on all devices. It uses advanced artificial intelligence (AI) learning technology to detect new threats as fast as possible. It shields devices against malware, ransomware, spyware, spam, and more.
Avira Antivirus – This antivirus software has a very high detection rate, and numerous, easy-to-use, internet security features. Avira detects ransomware, spyware, Trojans, worms, and more. The software also has file-repairing functions.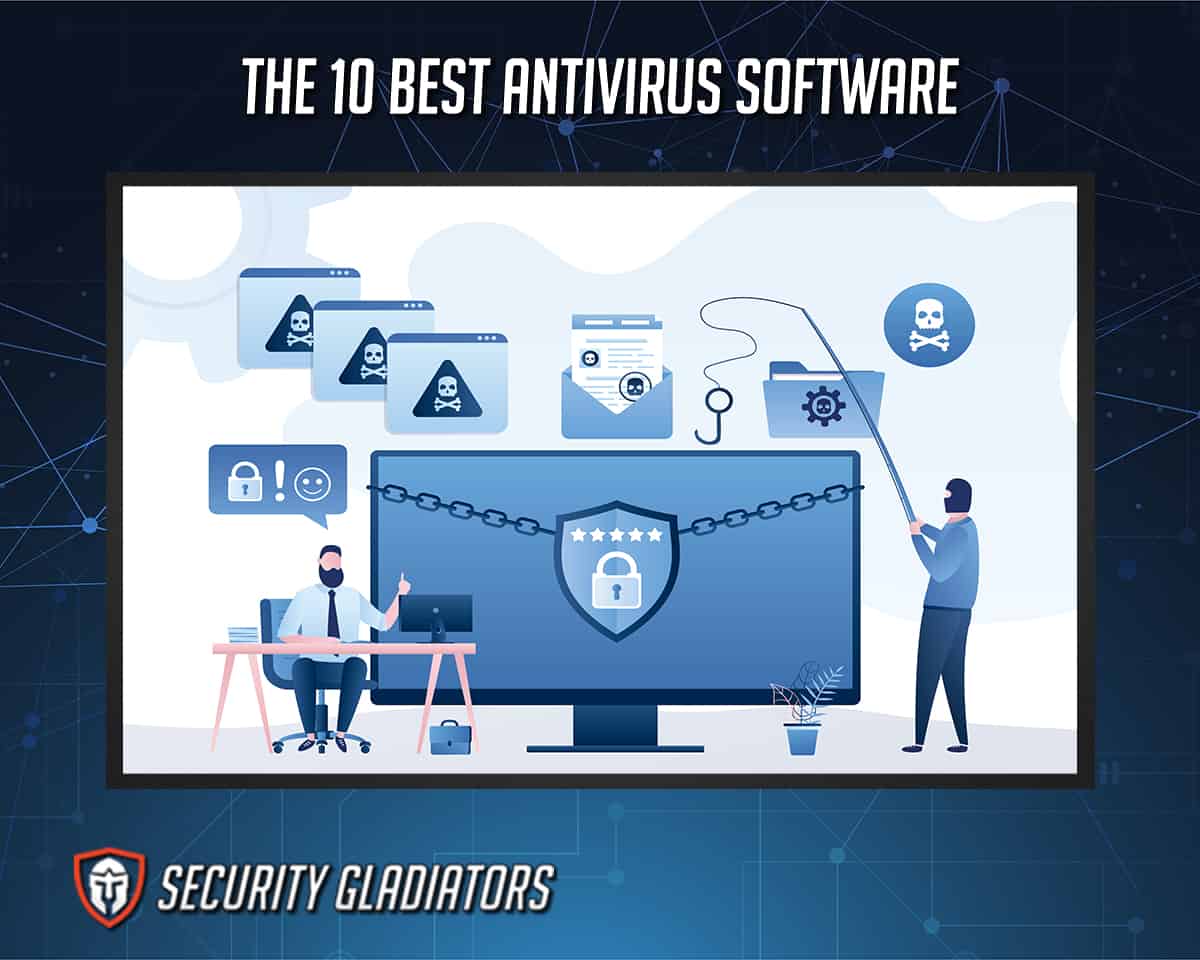 1. Microsoft Defender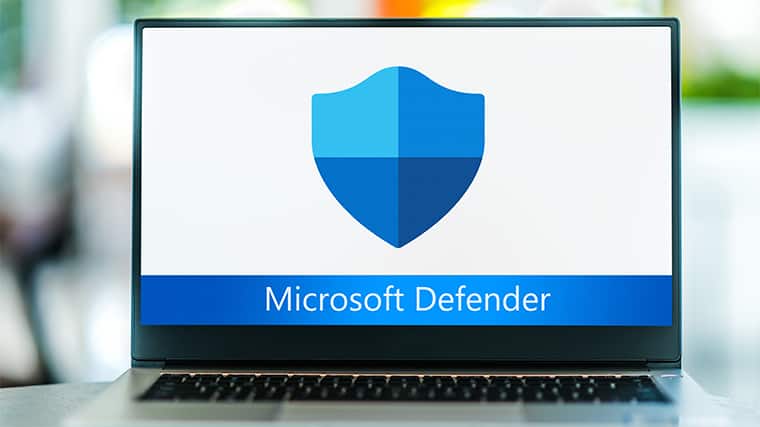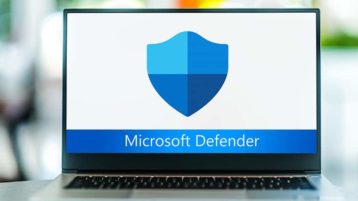 Microsoft Defender is an antivirus software made by Microsoft Windows. Initially, it was available for download for Windows XP users. It later became an integrated part of Windows Vista and Windows 7.
The most prominent benefit of Microsoft Defender is its availability. It's free and comes in a package with Windows operating system. Another benefit of this antivirus program that makes it unique is its light effect on the system: when it's working and performing a scan, the system won't be loaded and the performance won't drop. Moreover, it's easy to set up, manage, and use. The program's features are customizable to the users' needs.
To use Microsoft Defender, Windows operating system must be installed. To access it, open the Windows Security app (click the shield icon in the taskbar), go to the virus & threat protection tile and click "quick scan". If you want to perform a full scan, go to the "scan options" and select "full scan". Microsoft Windows is a well-known and intuitive interface, making this antivirus user-friendly.
Pro Tip:
Microsoft Defender can be used by companies or households. It's a good choice for companies because it doesn't use up a lot of system requirements, making the rest of the resources available for work.
Overall, Microsoft Defender is a quality defense system, but its virus protection rates are slightly below its competitors'. The strength of protection is 8/10.
2. Norton 360 with LifeLock Select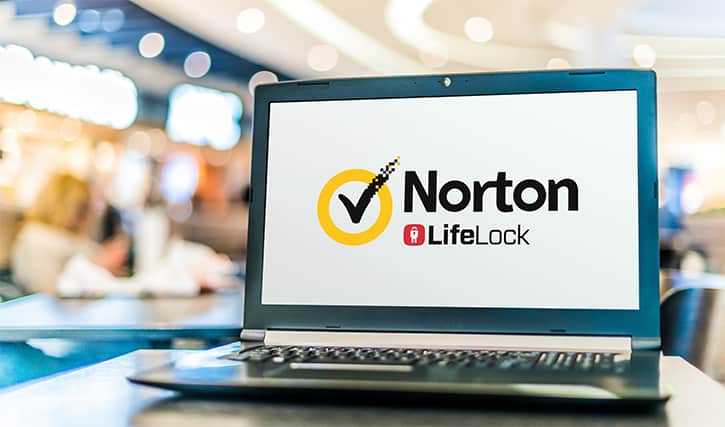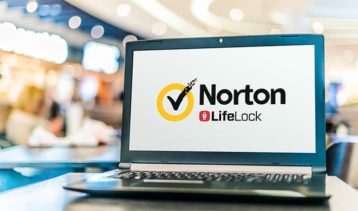 NortonLifeLock is a company from Arizona, USA. It's formerly known under the name Symantec Corporation and has existed since 1982. It's one of the Fortune 500 companies and it makes cybersecurity software. Norton 360 is antivirus software that comes with a VPN to protect your privacy. Norton 360 offers protection from spyware, malware, ransomware, and viruses, as well as PC Cloud Backup, Firewall, and much more. Its uniqueness lies in the PC SafeCam and dark web monitoring feature. The Dark Web Monitoring feature allows the program to notify you if your private information (emails, phone numbers, gamer tags, insurance accounts, etc) gets found on the dark web. NortonLifeLock is secure in its service, which is why getting a full refund is possible in case you're not satisfied with the product. It's made for households and private users rather than for companies, even though it's a great choice for multi-device security. It's easy to use. To install it, you need to sign in to your Norton account and download the installation. It comes with instructions that are clear and informative. The software interface is user-friendly. The price you pay for Norton 360 with LifeLock Select is $19.99 a month the first year and $24.99 thereafter. It's available for five devices and comes with 100GB of backup storage. The protection that it offers is extensive and the performance rating is 9/10.
3. Kaspersky Anti-Virus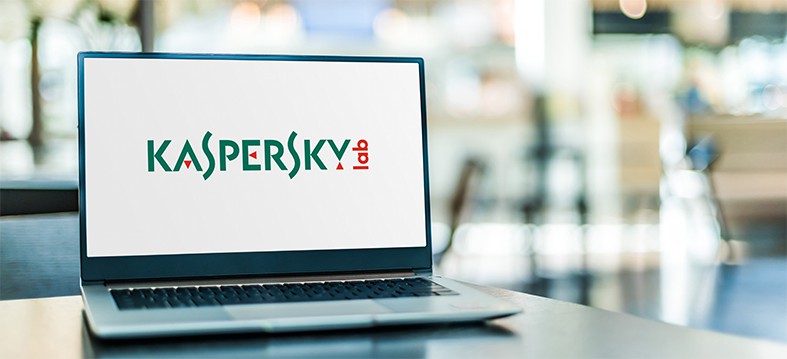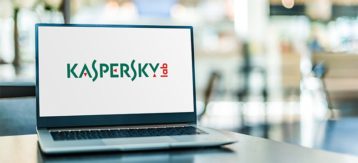 Kaspersky AntiVirus is a security software developed by KasperskyLab. Kaspersky Lab is a Russian company with headquarters in Russia, and it's operated by a UK holding company. It's founded in 1997 and has since become a leader in cybersecurity, with more than 400 million users all over the globe. Kaspersky Anti-Virus offers extensive protection which includes protection against malware, ransomware, phishing, and tracking. Its unique features include data encryption, web policies, and excellent real-time protection. When tested by independent labs, Kaspersky's performance is close to perfect. To start using this software, go to my.kaspersky.com or center.kaspersky.com and create an account. After you create it, you must verify it through your web address. When it's all set, you'll have access to the Kaspersky AntiVirus with default settings. For proper protection, research several types of scans that Kaspersky offers: quick scan, full scan, custom scan, and scheduled scan. Kaspersky is easy to use, which makes it a great choice for computer novices. Kaspersky Anti-Virus can be used at home, as well as for business purposes. The price of this software is $60 per year for three computers or $80 for five. Given the excellent results that Kaspersky AntiVirus gets when tested, the strength of this antivirus is rated around 9.5/10.
4. Malwarebytes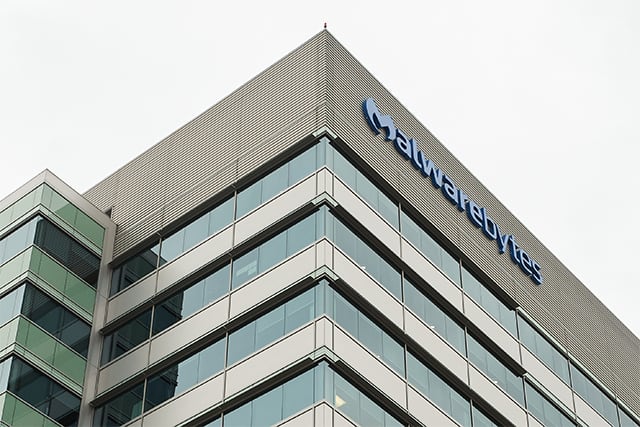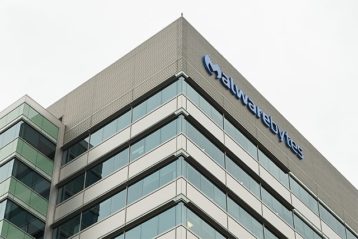 Malwarebytes is an antivirus software created by Malwarebytes Inc. This company has offices all around the USA, as well as in Estonia and Ireland. Its aim is to protect home and business devices from online threats. The main benefits of Malwarebytes software, besides the protection, are its easy-to-use toolkit and interface. The program performs the prevention, cleaning, and centralized threat reporting to keep your device safe at all times. Its unique features include removing viruses in real-time, as well as scanning the device even when it's not active. The user interface is intuitive, with the "scan" button available as soon as you run the program. It's important to run the scans daily to optimize the protection. There are several pricing plans through which you can get Malwarebytes: "freemium", which is free of charge, "personal", which is $39.99 annually for one device, and "business", which costs $57.99 annually. It can be used by households and businesses and offers strong, extensive protection with a strength of protection rated 8.5/10.
5. McAfee AntiVirus Plus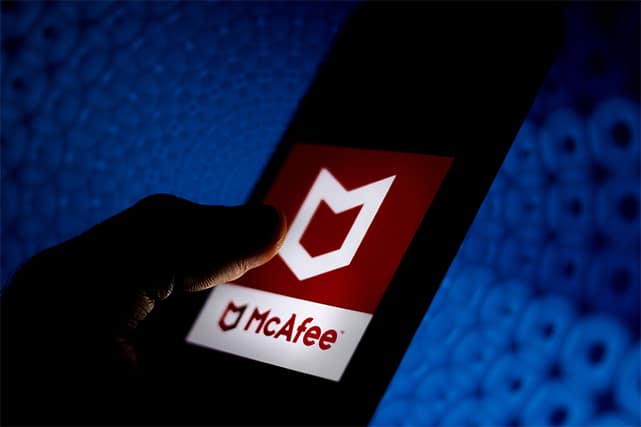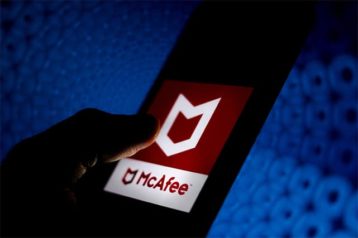 McAfee AntiVirus Plus is an antivirus software produced by McAfee. The company is based in California, USA, and it's oriented towards protecting individuals as well as their devices. McAfee AntiVirus Plus is a software that aims to protect personal devices such as computers, tablets, and smartphones from malware, viruses, and other threats. The benefits of using McAfee AntiVirus Plus are numerous: it doesn't slow down the device while scanning, it does almost everything automatically which makes it convenient for use, and it has a firewall feature. It also works on macOS and iOS devices. Some of the unique features of the software are that it will show you all statistics, such as the number of blocked websites, and it will scan the pages on your browser to show you which ones are unsafe. McAfee AntiVirus Plus also offers app boosting which decreases the time taken to open apps. With all the automation, this program is very easy and convenient to use. The price is $59.99 annually, and it can be used to protect both home and business devices. The protection that the software offers is rated 8/10.
6. Bitdefender Antivirus Plus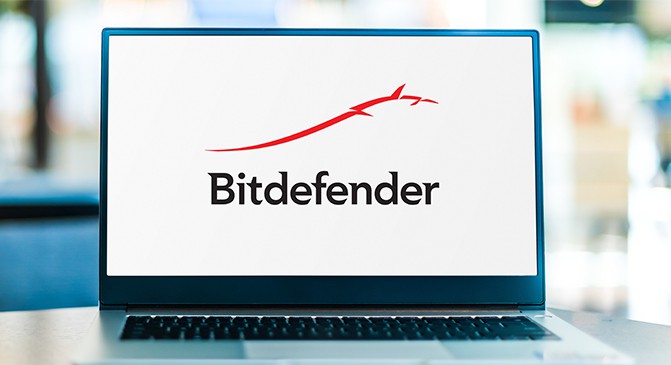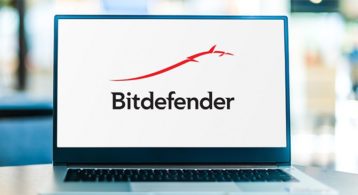 Bitdefender Antivirus Plus is software created by a Romanian company, Bitdefender. They have offices in the USA, Europe, Australia, and The Middle East. The main benefits of Bitdefender Antivirus Plus are extensive ransomware protection, password manager, integrated VPN, and more. There are numerous features that make this software unique, such as banking protection which means that the protection during the transactions is increased. Moreover, Bitdefender offers exceptional protection against phishing attacks. It works on devices with Windows, iOS, macOS, and Android operating systems. When you run the software, you will see the easy-to-use navigating menu and buttons with clear commands. When you start using Bitdefender, you can configure the VPN to connect automatically so your network is private all the time. Another benefit of Bitdefender is that their VPN can stream the series from the various Netflix servers. The price of this software is 19,99 € for the first year, and it can be used on three devices. Bitdefender Antivirus Plus is ideal for both home and office use. It's a strong, reliable antivirus with a strength rated 9.5/10.
7. Webroot SecureAnywhere AntiVirus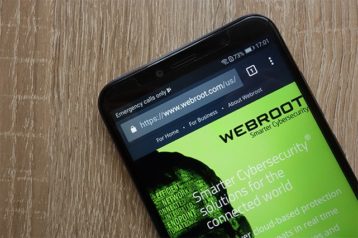 Webroot is an American company that makes internet security software for both consumers and businesses. It was founded in 1997 and has since spanned out globally. Their offices are in Australia, Austria, Japan, UK, and the headquarters are in Ireland. The Webroot SecureAnywhere Antivirus offers exceptional protection against malware and phishing. Its main benefits include the low usage of system resources, as well as immediate prevention of the system changes that can normally be created by apps. In case the app is malicious, Webroot will delete the app. The uniqueness of this antivirus lies in its approach which focuses on the prevention rather than the cleaning of viruses and malware. It does so by letting the program run in a "bubble" where the antivirus can see whether the program is malicious. The antivirus is easy to use, and it focuses on preventative security. This is evident at the first contact with the program: when an account is created, a strong password is required as well as a security code. This program is convenient for company uses because it's light on system requirements. It is also easy to manage the protection of several devices from the program. It can also be used on home devices, but it's slightly harder to use due to the double authentication. Yearly subscription for one device costs slightly under $40. It doesn't perform very well on tests against ransomware, which is why the strength is considered to be 7/10.
8. ESET NOD32 Antivirus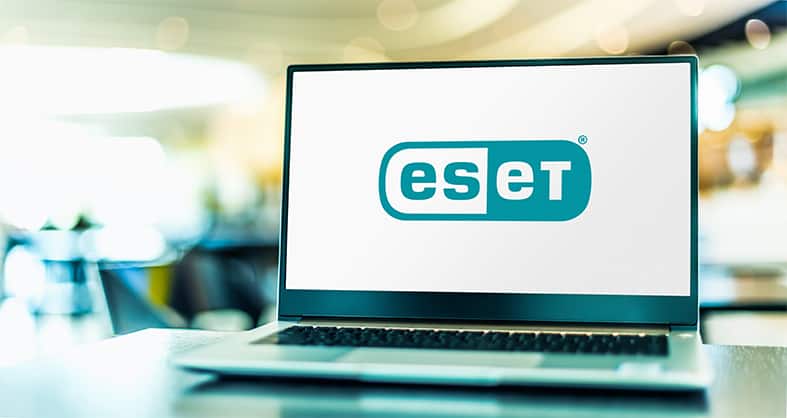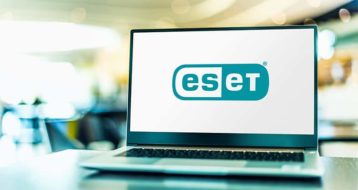 ESET is a Slovak company specialized in internet security. It was founded in 1987 and has since then established several subsidiaries in the US, Argentina, Singapore, as well as branch offices in the US, Canada, Argentina, Brazil, Czech Republic, and more. The benefits of the Nod32 antivirus include protection against malware attacks and phishing. A unique feature of this antivirus software is the Host Intrusion Prevention System (HIPS) which blocks exploits such as malware payloads. When you run the antivirus, you'll see the windows with the menu on the left and quick-access icons on the bottom blue banner. Buttons for computer scan and updates are easily accessible, which makes this program easy to use. Besides a user-friendly interface, another benefit of NOD32 is the possibility to change settings and customize the program. A yearly subscription costs $39.99 for one license, and it can be used for the protection of home or business devices. It's ideal for small and mid-sized businesses since the scans and malware disabling features don't slow down the computer. The overall strength is 8.5/10.
9. Trend Micro Antivirus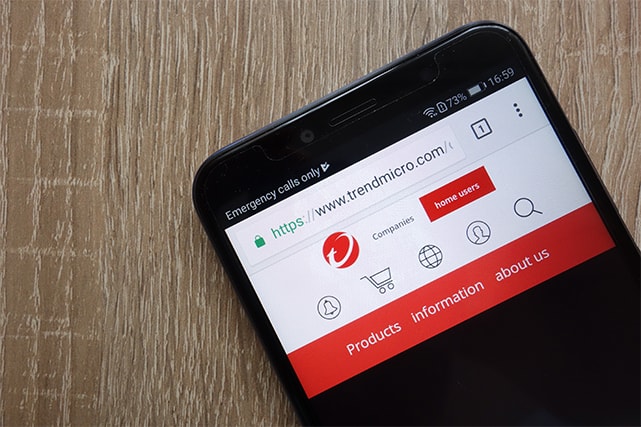 Trent Micro Inc. is an American-Japanese company that creates cyber security software. It was founded in 1988 and it currently serves computer device users worldwide. Antivirus software has a wide spectrum of benefits, including protection against phishing, URL blocking, extensive android security, and much more. The uniqueness of this software can be seen in its extensive macOS, iOS, and Android protection. If, for example, an Android device is lost, it is possible to locate, lock and wipe the device and finally reset it from a remote location. Trend Micro can also check PC health, scan social network accounts, and shred files. One of the important features of this antivirus is the ability to add file encryption and create a password for the content of a folder. The program's aesthetic is very similar to window protection. It has a big green scan button in the middle and four icons on the top where you can access more settings. The interface is very intuitive, clear, and easy to use. The yearly subscription for five devices is $49.95. It can be used privately or for businesses, and its protection strength is 8/10.
10. Avira Antivirus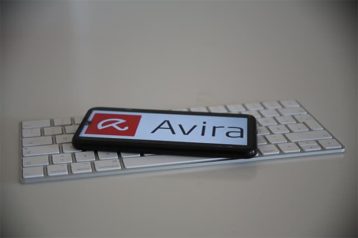 Avira Antivirus is created by Avira Operations GmbH & CO.KG company. It's a German company that makes computer security software. The company was founded in 2006, and the parent company of Avira is NortonLifeLock. There are numerous benefits of Avira Antivirus, including a VPN, password manager, and a free version of the antivirus. A yearly subscription is required for complete security. While malware removal isn't as good as in other antivirus programs, Avira has various unique features. It offers browser extensions for Chrome, Firefox, Edge, and Opera. The extensions have a shopping helper safety extension which warns against malware-hosting URLs as well as a password manager. Avira also performs well in terms of phishing protection as it includes several security features. When running a program with Avira installed, the user sees big icons for security, privacy, and performance settings, and underneath them a smart scan button. The antivirus will also let you know whether your protection is on, and when your last update was. Further, Avira shows users all the malware that it has detected. It's fairly easy to use, and besides the free version, you can purchase the yearly subscription of Avira Antivirus Pro for $44.99. It can be used privately and commercially, and the protection it offers is fairly strong with a rating of 8/10.
What is an Antivirus?
A
n antivirus is software that protects a device against malicious attacks. It normally runs in the background and offers real-time protection. It scans the device, detects the viruses, and deletes them. Many antiviruses have additional features that make your device, transaction, and information safer. It's important to have antivirus software since the lack of it can result in damage to the device and stolen private data such as passwords or insurance and banking information.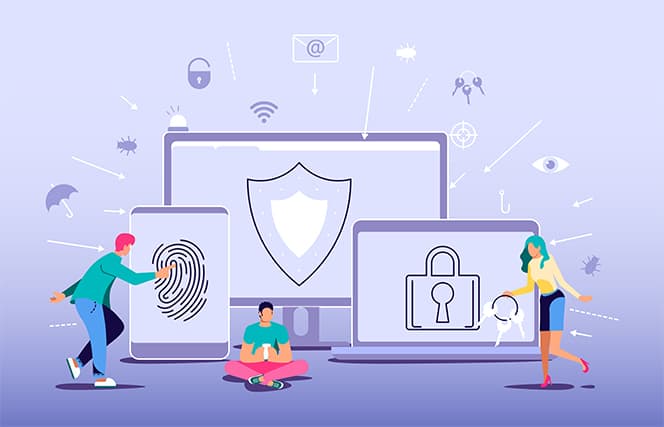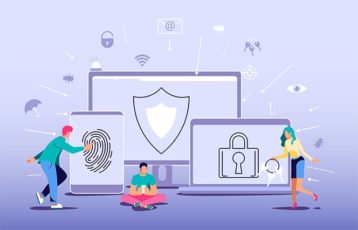 The following list shows main benefits of using an antivirus:
Real-time protection against viruses
Spam and advertisement blocking
Protection from the devices that can be removed (such as USB)
Phishing and spyware protection
Data encryption
How does an Antivirus Work?
Antivirus software usually scans a file or a program with the aim of comparing a code from a database. If the code from the database is similar to the malware code, then the file or a program is removed.
What are the Benefits of Using an Antivirus?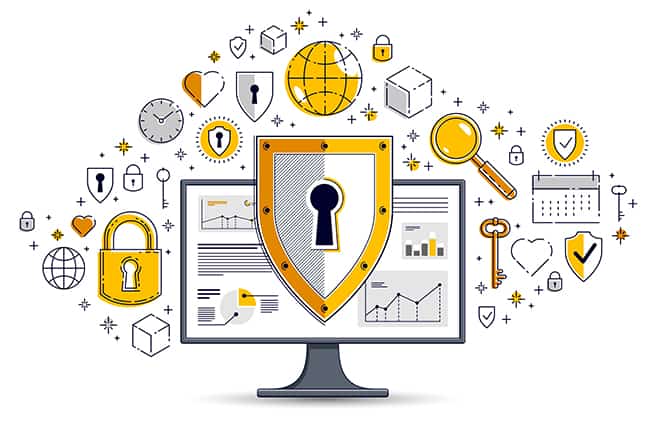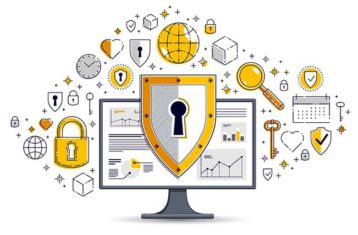 What are the Advantages of Using Antivirus Software? The following list will name the most prominent ones:
Firewall protection that keeps you safe from spyware and phishing
Protection of files and data
Active, real-time defense against hackers
24/7 device security
Protection against the identity theft
What is the Difference between an Antivirus and a Firewall?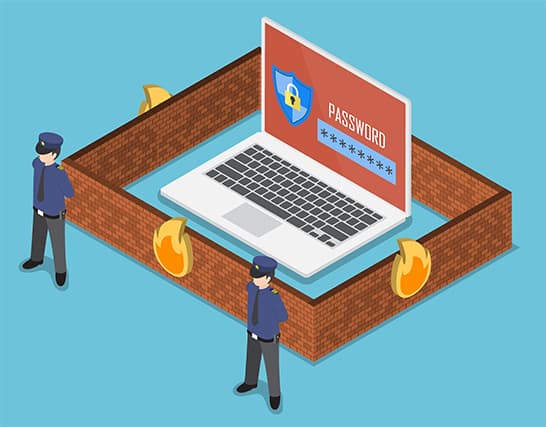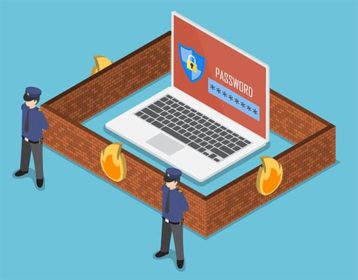 The difference between an antivirus and a firewall is that a firewall will preserve your software and hardware by stopping malicious software from entering your system. On the other hand, an antivirus will shield your software both by alerting you when a piece of software is suspicious, and by removing malicious files, applications, and programs off of your device.