Antivirus software (anti-malware) is a computer program that can detect malware in a device, then quarantine and remove the malicious program, and scan the system for further threats. The program can be used on various types of devices, including Mac laptops and desktops.
The Macintosh Operating System (macOS) is used in all of Apple's computer products, and since 2009, the devices have a built-in antivirus XProtect that scans applications and files for viruses.
Mac device popularity has risen in recent years, as well as the threat of malware. Despite the widespread belief that Mac devices are already secure and don't need additional protection, hackers have found various ways to protrude the system. The increasing popularity calls for antivirus programs on Mac.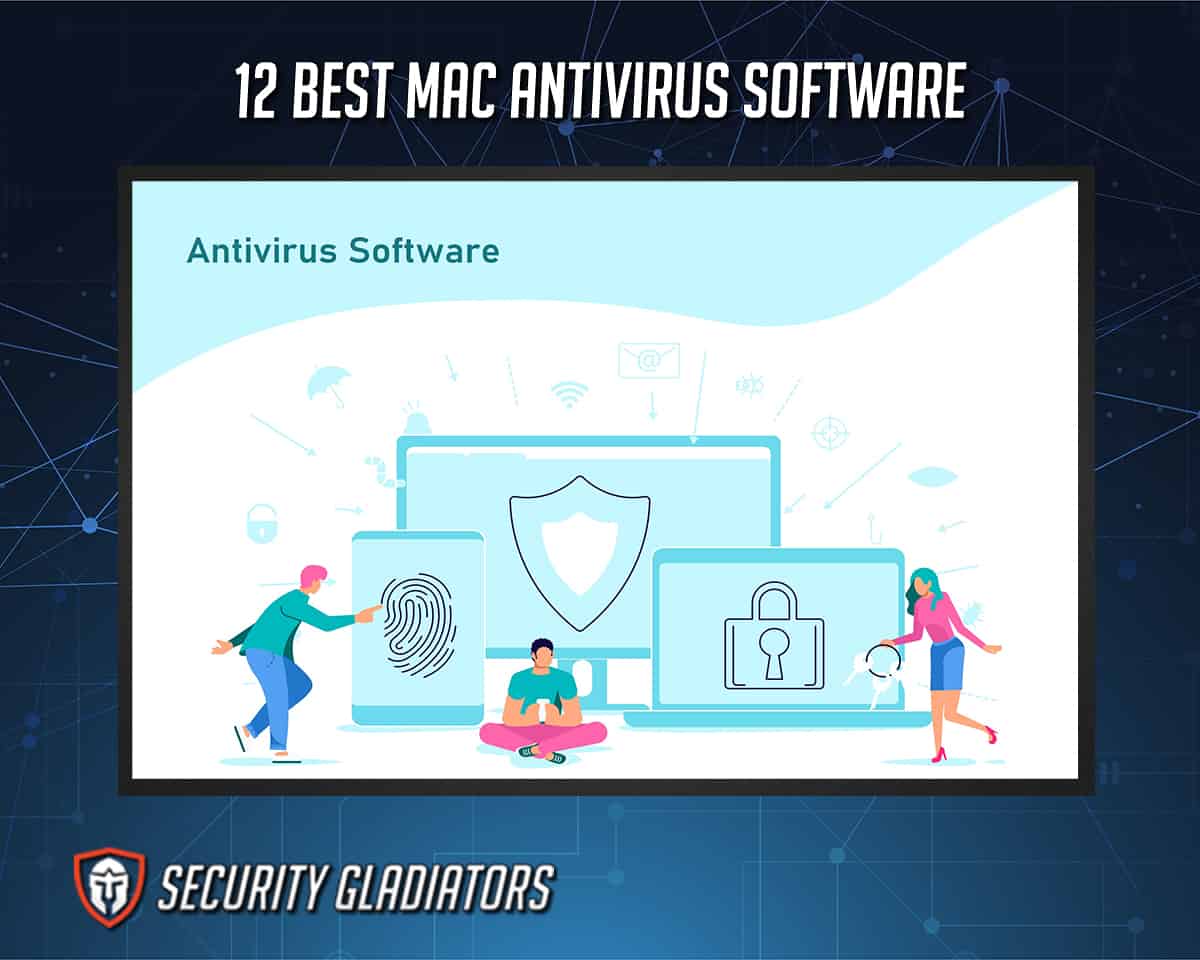 Antiviruses for Mac don't only protect Mac devices; these programs indirectly affect Windows devices. A Mac can be a carrier for a virus that attacks the Windows operating system, which is why a Mac antivirus platform also needs to detect Windows threats.
The 12 best Mac antivirus software products in 2023 are detailed below.
Bitdefender Antivirus for Mac
Avast Security for Mac
Trend Micro Antivirus for Mac
Webroot SecureAnywhere Antivirus for Mac
F-Secure Safe (for Mac)
Intego Mac Internet Security X9
Clario
ClamXav (for Mac)
Airo Antivirus for Mac
Intego
TotalAV
Sophos Home Premium
1. Bitdefender Antivirus for Mac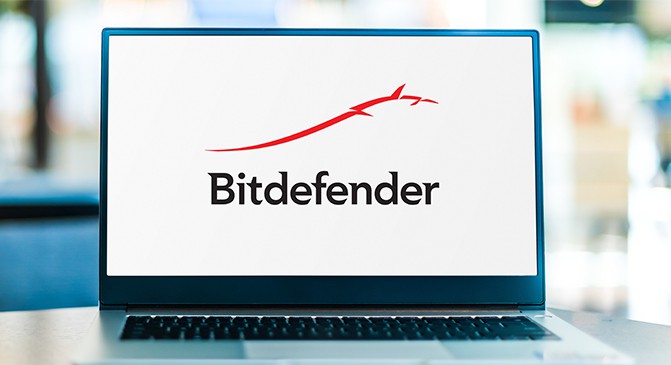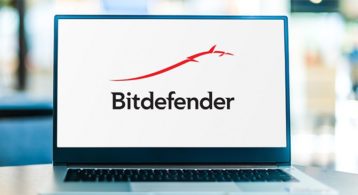 Bitdefender is a Romanian cybersecurity company with several offices in the United States, Europe, Australia and the Middle East. Bitdefender Antivirus for Mac protects all activities connected to browsing, including online shopping and banking. It can also filter out inappropriate and unsafe content. When the automatic protection is activated, the program will check malicious links before a user clicks. That way, pages potentially containing malware are avoided.
The program costs $39.99 yearly for a single device. The system requirements are macOS Sierra (10.12) operating system, or newer, 1GB of hard drive space, and browsers such as Safari, Mozilla Firefox and Google Chrome. This antivirus uses up to 200 MB daily.
The benefits of installing Bitdefender on a Mac device are listed below.
Privacy protection
Great malware scanner
Bitdefender doesn't take up a lot of memory, allowing the system to run without slowing down
Browsing and banking protection
AI-based link scans
Protection from harmful web pages
Safe browsing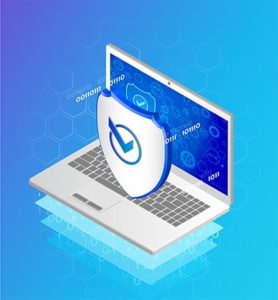 The user interface is intuitive, installation is quick, and the program is easy to use overall. The menu is placed on the left side of the screen, and the dashboard has buttons allowing access to both quick and system scans.
Bitdefender detects both Mac and Windows threats and protects against phishing, malicious web pages, malware and banking trojans. The virtual private network (VPN) protects data from various networks the device connects to.
However, there are some downsides to Bitdefender Antivirus for Mac, which are given below.
Installing the software takes a lot of time
Password management feature should be improved
The uniqueness of Bitdefender lies in the perfect scores the program achieves on tests against malware and phishing attacks.
Bitdefender offers the services of installing and setting up antivirus software updates and providing tips on how to use Bitdefender. Other services include virus and spyware removal, computer tune-up, home network support and VIP Support.
---
2. Avast Security for Mac
Avast Security Antivirus is a cybersecurity software program created by Avast, one of the top industry players. The main features of Avast Security include malware protection, a network security scanner and phishing prevention. Avast Security is free, and the file installation takes up 2 GB of hard disk space.
The system requirements for Avast Security are as follows.
Intel-based Mac
64-bit processor
At least 512 MB RAM
Apple macOS
1024 x 768 screen resolution
The benefits of Avast Security for Mac are given below.
Quality password manager
Virus, malware, spyware and phishing detection
Real-time threat detection
After installing Avast Security for Mac, using the interface is easy. The design is clean, the green button allows for a scan, and four rectangles on the bottom of the screen allow quick access to different settings.
The downsides of the Avast Security for Mac software are listed below.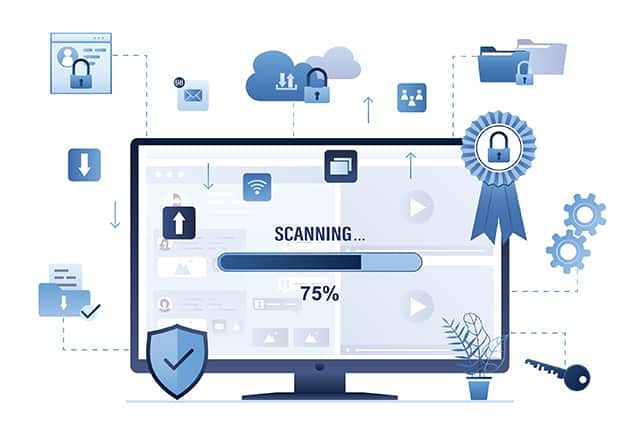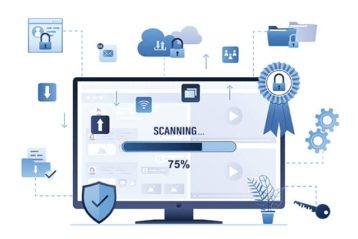 Numerous ads and frequent updates
Slow, long scans
Basic protection
Weak customer support
The system gets slowed down
Avast can detect and remove various viruses, malware, ransomware and trojans. Its uniqueness lies in the ability to efficiently eliminate malware.
Besides Mac antivirus software, Avast also offers protection for Windows, Mac, Android, iPhone and iPad devices. There are several payment plans, including free, ultimate and premium security. Avast also offers cleanup, driver updater and battery saver software.
---
3. Trend Micro Antivirus for Mac
Trend Micro is a global company specializing in data security and cybersecurity. They have developed an antivirus for Mac that protects from the newest attacks.
Note:
This antivirus program offers quick full scans, great phishing protection and can scan social networks to detect privacy breaches.
The benefits of the Trend Micro Antivirus for Mac are listed below.


Protection against ransomware
Folder security
Protection against spyware
Parental control
The design of Trend Micro is clean, and the user interface is intuitive. The menu is placed on the left side and allows access to web settings, scans, folder shields and logs. The main page (seen in the menu as »Overview«) has a distinct upper part of the screen that shows whether the device is currently protected or not. The lower part of the screen has several options, such as web threat detection, real-time scanning, and camera and microphone protection. Settings can be turned on and off with a single click. Underneath those options, there are two buttons for an update and a scan.
This antivirus' unique features are web camera and microphone protection.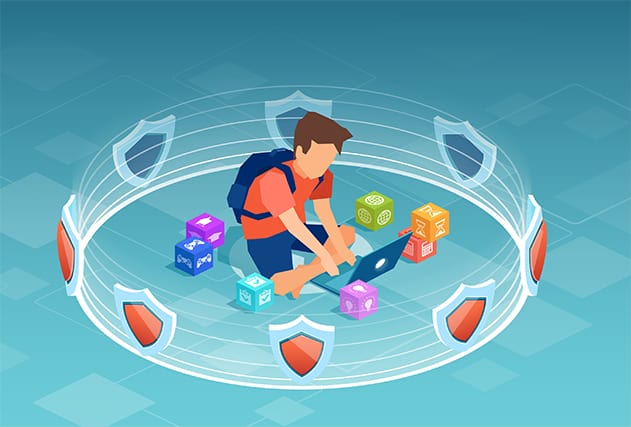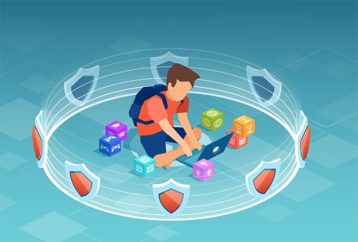 However, the disadvantages of the Trend Micro Antivirus for Mac are listed below.
Parental control is limited
No multiple-license subscription
The cost of a Trend Micro license for a single device is $39.95 per year, while the cost of three licenses is $59.99 per year.
Note:
To get Trend Micro Antivirus, users must have macOS 10.12 or higher, 1.5 GB of free space, 2 GB of memory and a 1 GHz processor.
Trend Micro offers antivirus software for Windows, Mac and mobile devices, as well as installation services, virus removals, a health check and PC TuneUp.
---
4. Webroot SecureAnywhere Antivirus for Mac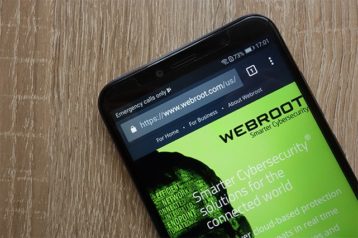 Webroot SecureAnywhere is the internet security software used to protect computer devices against identity theft and viruses. The program has an array of features, such as device scanning and virus detection, malware and trojan detection, and various shields offering protection even during offline browsing. The app can also detect phishing attacks, keyloggers, viruses, ransomware, cryptojackers, adware and spyware.
There are two available packages, for one device or five. The annual subscriptions cost $44.99 for one device and $69.99 for five. Webroot SecureAnywhere requires 15 MB of RAM, and the requirement for installation is macOS 10.10 or above.
The benefits of this antivirus software are listed below.
Quick scans that take up to 20 seconds
Ease of use
Uses cloud storage to avoid using the computer's memory
Scans are done daily and automatically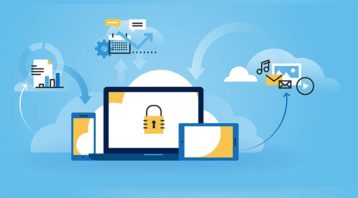 The Webroot SecureAnywhere software is user-friendly. The installation is fast and easy, even for a beginner. During installation, the software adds an extension to the Chrome browser. When the program starts running, the menu is easy to navigate from there.
Potential drawbacks of Webroot SecureAnywhere Antivirus for Mac are given below.
Support via phone or chat isn't available
The program is not tested frequently
The Webroot SecureAnywhere internet security software stands out from others on this list by offering webcam protection, safe browsing that protects users from entering malicious websites, and encryption on password and credit card information to prevent identity theft.
Webroot also offers a variety of other services both for home and business use.
---
5. F-Secure Safe (for Mac)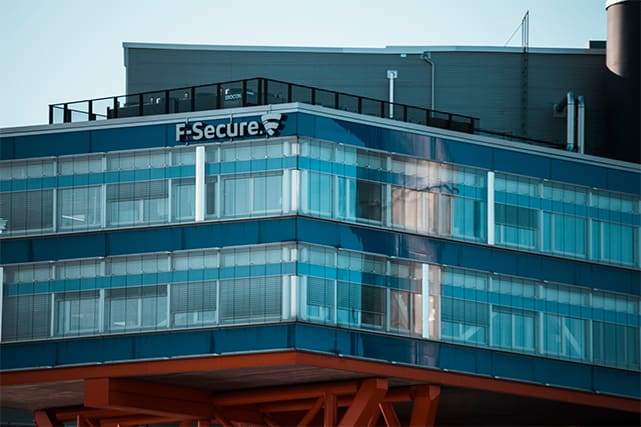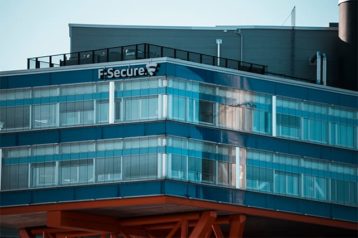 F-Secure Safe is an antivirus software with great phishing protection and is available for Windows, macOS, Android and iOS devices. This program detects and removes phishing attempts, malware and ransomware.
The main features of F-Secure Safe are parental control, great phishing protection and a fast full scan.
F-Secure Safe costs $49.99 per year for one device. The package for three devices costs $69.99.
The requirements for F-Secure Safe Antivirus are listed below:
Intel processor
1 GB of memory
250 MB disk space
Internet connection
MacOS 11.0, 10.15, 10.14
Note:
There are several benefits to using F-Secure Safe, including phishing protection, cross-platform parental control, numerous package deals for various licenses, quick scans and frequent updates.
Using F-Secure Safe requires an online account and purchase registration. After logging in, the account information shows how many days the subscription lasts. The devices are managed from consoles. The software looks aesthetically pleasing and easy to use.
The downsides of F-Secure Antivirus are given below.
Lack of firewall
Not enough testing from independent labs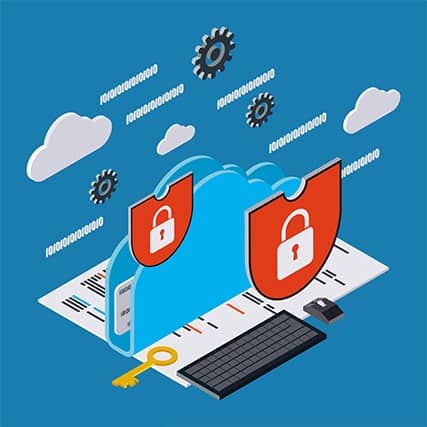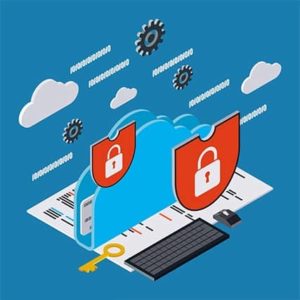 The unique side of this antivirus product is that it provides great security coverage and performs well in tests against malware.
Besides antivirus software, F-Secure also offers:
F-Secure Freedome VPN Services that enable safe and private browsing
F-Secure ID Protection that secures passwords and online identity
F-Secure Total Service that offers full protection
---
6. Intego Mac Internet Security X9
Intego Mac Internet Security X9 is an antivirus software program that is well known for quick scans. The main features of this antivirus are good malware protection, light system impact when running in the background, scan scheduling and a firewall.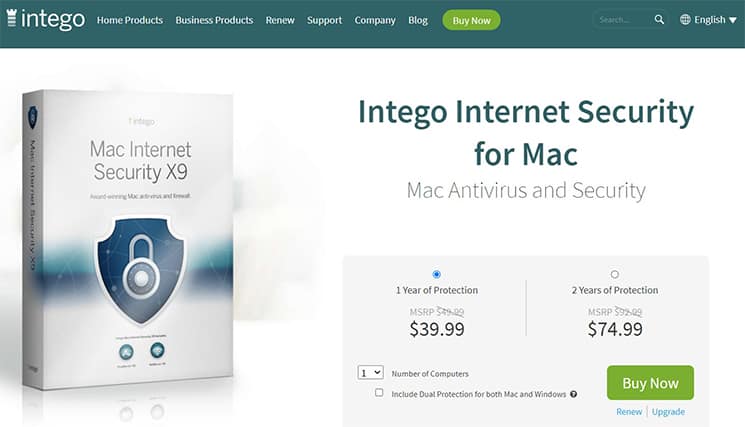 The price for a single device license is $50 per year and $93 if paying two years at once.
Note:
The system requirements for Intego Mac Internet Security X9 are 1.5 GB of storage, iOS 8 or later, and an internet connection.
The benefits of Intego Mac Internet Security are given below.
Very quick scans
Legacy macOS support
Antivirus scan schedule
NetBarrier firewall
The user interface of the app isn't as intuitive as other antivirus software products. There are two parts of the app, VirusBarries and NetBarrier, but it's not possible to access one from the other. The program can be downloaded from the company's website, and the installation file is 100.5 MB in size, while the software is slightly less than 140 MB.
The disadvantages of Intego Mac Internet Security X9 antivirus software are listed below.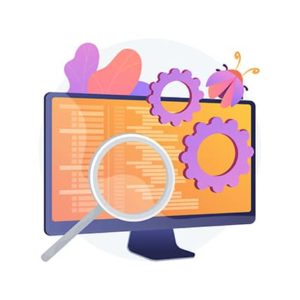 The feature set is limited
Value doesn't justify the price
The user interface isn't intuitive
This software doesn't have many unique points aside from protecting against different types of threats. The software can detect and remove viruses, malware, adware, keyloggers, spyware and trojans.
Besides Mac antivirus software, Intego also offers a Windows antivirus product with 24/7 protection.
---
7. Clario
Clario is a cybersecurity software that offers virus protection and live chat support, mainly focusing on customer experience. The main features of Clario are malware scans, secure web browsing, a user-friendly interface and a customer-centric app.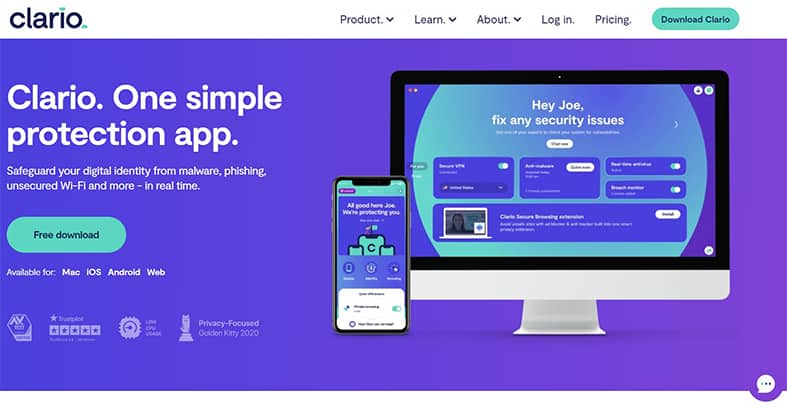 The software costs $149 per year for three licenses. The system requirements are macOS 10.13 or higher and 220 MB of free space.
The benefits of the Clario antivirus software are given below.
Decent phishing detection
More features in Mac than the Windows version
Identity theft protection
Online customer support
VPN
Data breach monitoring
Ad-blocking
Anti-tracking
The account that's created on Clario's website is a starting point for the installation. Users can choose to purchase the product or begin a seven-day trial. During the installation, customers get acquainted with the customer support team, there's a questionnaire about customers' concerns, and the app is easy to personalize.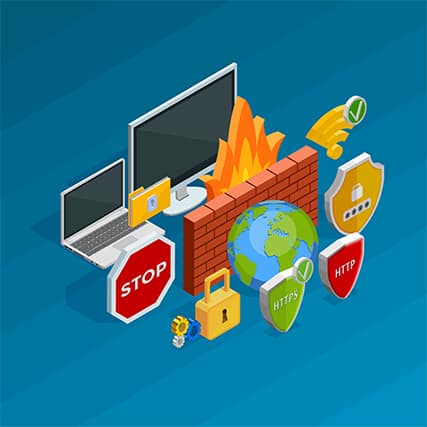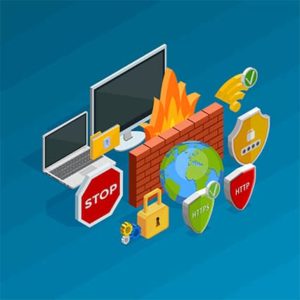 Clario is visually pleasant, without loud colors. If there's a threat, one side of a usually purple dashboard turns into an orange/red color. There are six rectangles on the screen, each devoted to a certain area of protection, such as device, browsing, network and more. If a threat is detected, the notification will pop up in the corner of the corresponding rectangle.
Clario can detect and remove malware, viruses and phishing attempts. The program offers an online extension for the Chrome browser that prevents customers from entering malicious websites and protects against ad trackers.
The disadvantages of this antivirus software program are given below.
The product is fairly new, so independent labs haven't tested it yet
The browser protection is available only for Chrome
Extensive focus on users, but not as much focus on the protection
The uniqueness of Clario lies in the product's approach towards users. Clario helps customers have customer support access 24/7, introduces the customer support team in the very beginning and directly asks customers for feedback on ways to improve. This approach is different from other antiviruses since it's human-centric, not feature-centric. This makes the software easier to use for older generations and people who are reluctant to try antivirus software.
---
8. ClamXav (for Mac)
ClamXav for Mac can detect and remove malware and safeguard against phishing attacks. The program can scan an entire device, the hard drive or just a specific file.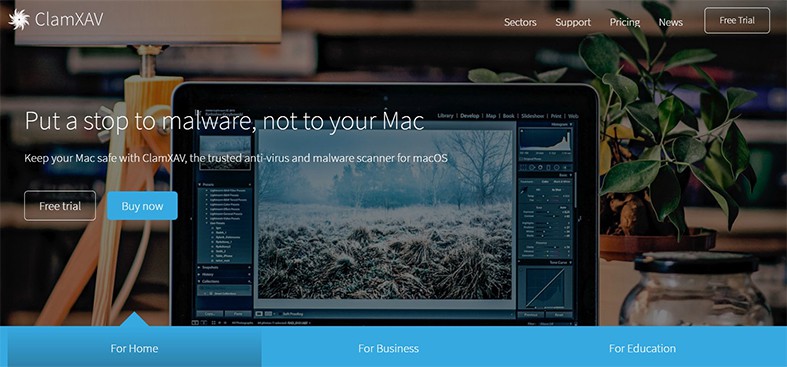 The main features of ClamXav are listed below.
Easy-to-use, clear user interface
Malware protection
Scheduled scans
The price of ClamXav for home users is $29.95 via a one-time payment. After the purchase, all Macs in the household can be secured, making this a very cost-effective purchase.
Note:
To run a ClamXav, the device must be running on macOS 10.10 or later.
The benefits of ClamXav for Mac devices are listed below.
Good price-for-value ratio
One license is enough for the whole household and is purchased only once
Protection against several cyber threats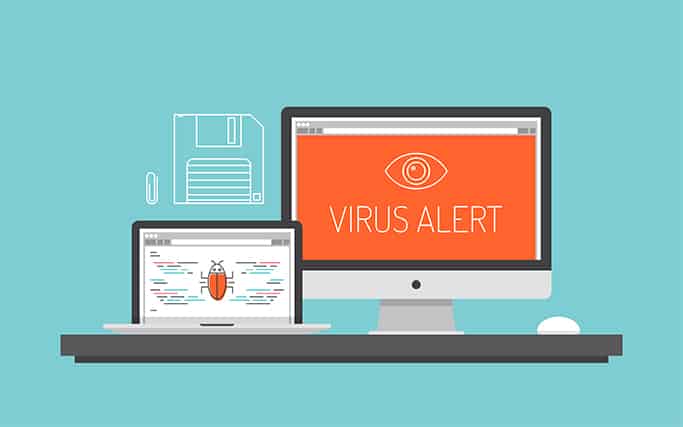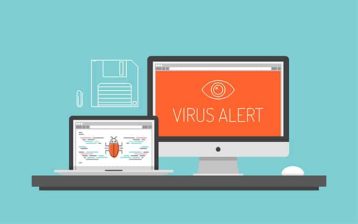 ClamXaV's installation takes several steps and a few minutes, but the instructions are clear. The software is user-friendly, and the menu can be navigated intuitively and with ease. When users run the software, a source list is placed left, and above the source list are three buttons to start, stop and pause a scan.
The downsides of ClamXaV software are listed below.
Doesn't protect from a wide spectrum of threats
No filtering of malicious web pages
Limited feature set
Outside testing resulted in bad results
Affordability makes ClamXaV unique from competitors.
---
9. Airo Antivirus for Mac
Airo Antivirus for Mac protects macOS devices from malware and other cyber threats. The main features include real-time virus protection, AI technology, quick scans and solid protection against malware. The program costs $49.99, and the license needs to be purchased yearly. Three licenses cost $69.99, while five cost $89.99.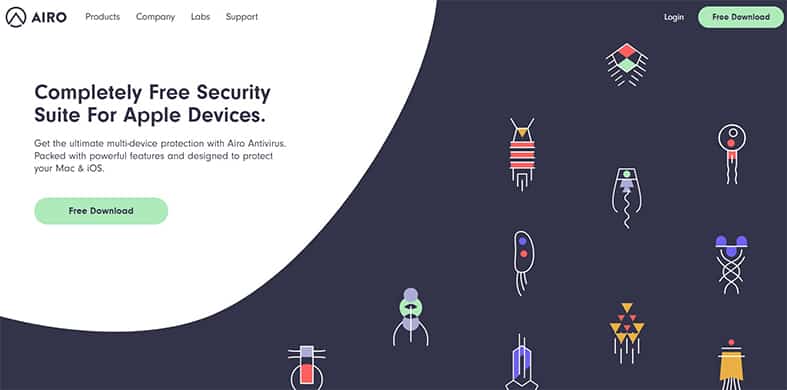 The system requirements for Airo Antivirus are given below.
macOS 10.11 or newer (64-bit)
Intel Pentium, at least 500 MHz
2 GB of RAM
700 MB of free space on a hard disk
The pros of this software program are listed below.
Privacy protection
Data security
Real-time scanner
Protection against malicious software
After purchasing the license and creating an Airo account, the next step is to download and install the antivirus. The installation is easy and quick, and the user interface shows a big, green »Quick scan« button. The app also shows when the last scan and updates were done.
Airo can detect and remove malware and ransomware. Users can also get browser extensions to detect websites with malware, adware, spyware and scareware.
The downside of Airo is that phishing protection is lacking. However, the program stands out by offering crypto-malware protection that stops hackers from using others' systems to mine cryptocurrencies or decrypt blockchains.
---
10. Intego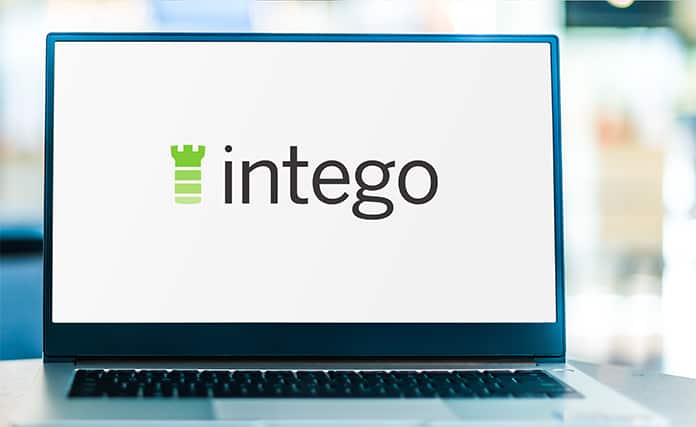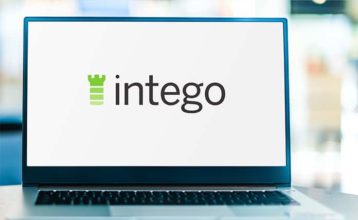 Intego is an award-winning antivirus software designed for macOS devices in 1997. The main features include real-time scans, a firewall, virus detection and removal, and a modern and user-friendly interface and design.
The price of Intego starts at $21.99 for a single license that needs to be renewed yearly. For Intego to perform well, macOS has to be at least 10.4 or higher, and the device requires 40 MB of free space on the hard disk.
Note:
The main benefit of Intego is reliability, as the software performs real-time scans and scores very well on malware tests.
Download links for software can be found on the Intego website. After the program is downloaded and the user makes two right clicks on the installation file, the installation will start. The setup is intuitive and instructions are clear, making the onboarding process quicker.
However, the user interface isn't as intuitive because the app comprises two parts: VirusBarrier and NetBarrier. Two other potential drawbacks are that there are no apps for mobile applications and the pricing system is somewhat complicated.
The uniqueness of Intego lies in the numerous functions offered for the macOS platform, as well as excellent virus detection rates. Overall, Intego can detect and remove both macOS and Windows viruses, malware, spyware, ransomware and adware.
---
11. TotalAV
TotalAV is antivirus software available for Mac, PC and iOS. The program can detect and remove malware, ransomware and spyware, and protects against malicious websites and phishing attempts.
The main features of TotalAV are listed below.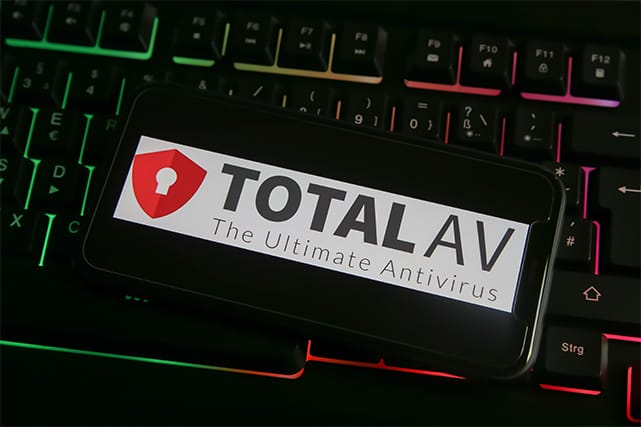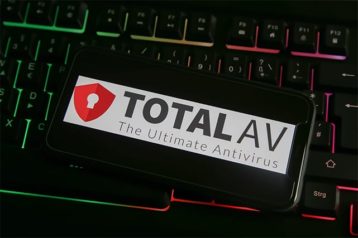 System security
Real-time protection
VPN
Compatibility with up to three devices with Windows, iOS, Android or Mac operating systems
Ad-blocker
Smart scans
Total AV software has free and paid versions. Depending on the plan, the price ranges from $29 to $59 for a yearly license.
Note:
The system requirements for the TotalAV antivirus software are 50 MB of disk space, a Pentium III CPU or higher and 512 MB of RAM.
The benefits of TotalAV software are listed below.
Malware protection
Tracking cookies removal clears browsing activities
Compatibility with devices that have different operating systems
User-friendly app
Active customer support
The app can be installed on outdated computers
Optimization tools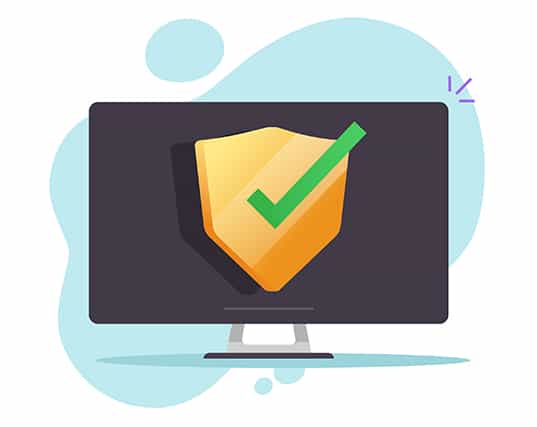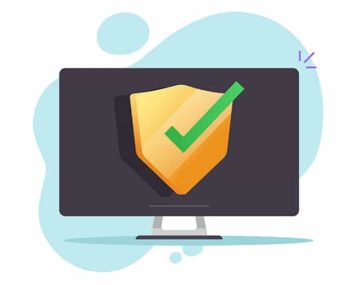 The simple user interface is what differentiates this software from competitors. The dashboard is user-friendly and intuitive, as is the download and installation process. To download the program, an account must be created. After the download is finished, the installation takes around 10 minutes. Once launched, the app is easy to navigate. The menu, with all necessary components, is placed on the right side of the screen. Accessing scans, diagnostics, optimization tools and more is intuitive and quick.
There are a few notable downsides of TotalAV software, though, as given below.
Quick scans might last up to 15 minutes
The free version doesn't support real-time protection
The software is new, with no independent lab test results yet
The unique side of TotalAV is seen in the active, preventative approach. TotalAV monitors email addresses and notifies the user as soon as there is a data breach. Smart scans run frequently. Real-time protection with extensive virus-checking is another example of the preventative approach.
---
12. Sophos Home Premium
Sophos Home Premium is a software program that protects against viruses and has numerous advanced features as well. This antivirus product can detect and remove malware, ransomware, spyware, trojans, viruses and rootkits.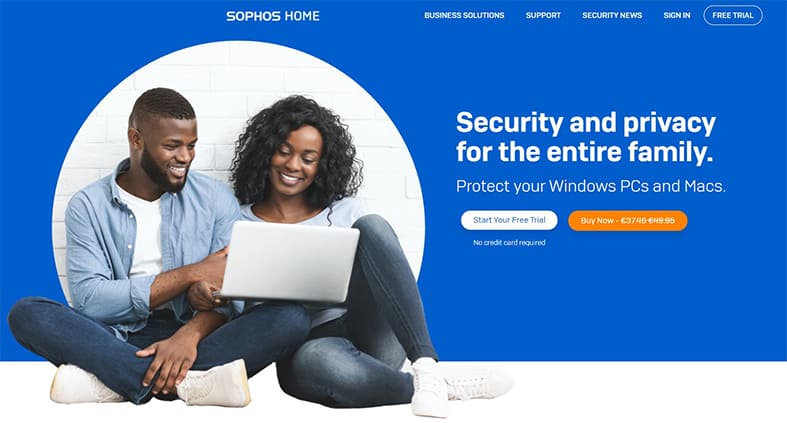 The main features of Sophos Home Premium are listed below.
Web protection
Remote device management
Parental control
Extensive scans
Artificial intelligence protection
The yearly price of Sophos Home Premium is $60 for 10 devices. The minimum system requirements needed for Sophos Home Premium to run smoothly are given below.
macOS 10.14 or newer
An updated version of macOS
4 GB of RAM
4 GB of free disk space + 3 GB for ransomware protection: 7 GB of free disk space in total
The benefits of Sophos Home Premium antivirus are given below.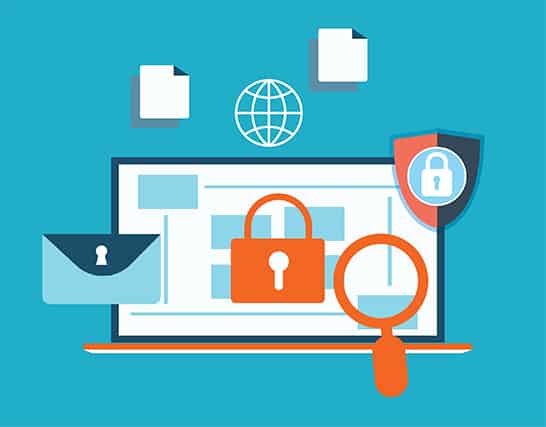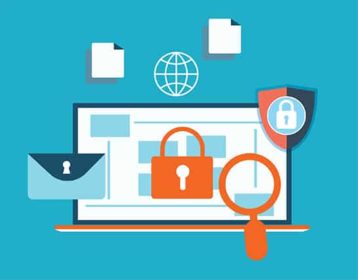 Excellent protection against a wide spectrum of threats
Remote management of up to 10 devices
Real-time, AI-powered web and webcam protection
Easy-to-navigate, intuitive user interface
The installation process is quick, the user interface is intuitive, and the menu is placed in the middle of the screen, while several protection options are lined up on the bottom.
The downsides to using Sophos Home Premium are weak anti-phishing protection and the lack of a quick-scan option.
The unique side of Sophos antivirus is cross-platform security.
Besides Sophos Home Premium, Sophos offers several more products, which are listed below.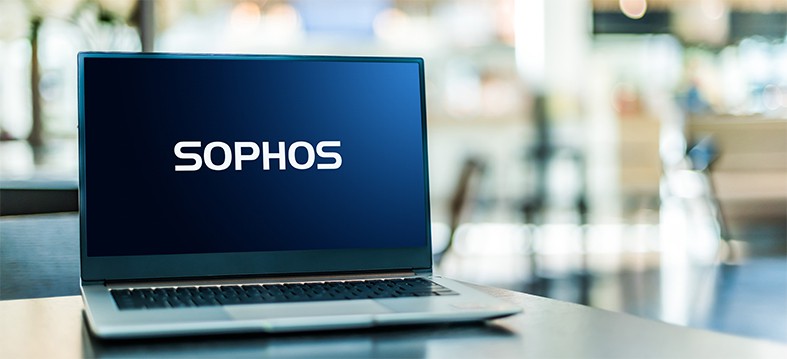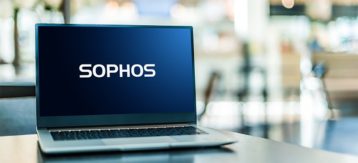 Sophos Endpoint: Endpoint detection with numerous features such as extended detection, anti-ransomware and exploit prevention
Sophos Firewall: Firewall that protects the network by using decryption, deep packet inspection and application acceleration
Sophos MTR: Helps manage threat response by hunting for attacks 24/7; in case of a threat, the Sophos team informs the user and handles the necessary actions
Sophos Central Management Console: A web app that manages firewalls, products, user licenses and more
There are more products that Sophos offers, such as Sophos Server, Sophos Web and Sophos Mobile, each of which is devoted to a certain area of protection
---
What Are the Different Types of Viruses in Mac?
There are many viruses that can attack Mac devices.
The main types of computer viruses are listed below.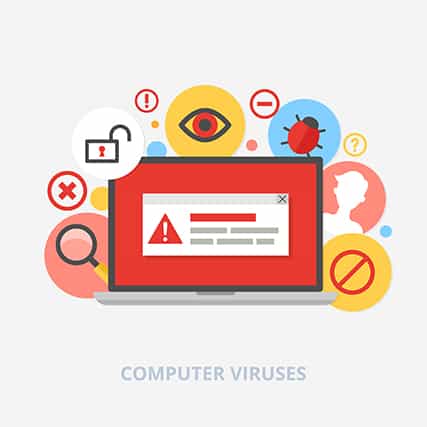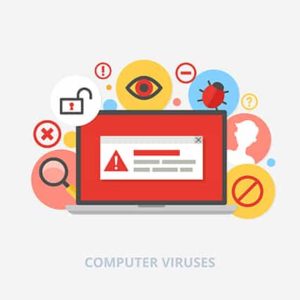 Overwrite Virus: This type of virus deletes file content. To remove the viruses, the infected file must be removed. This virus is usually spread via email, but the occurrence is not as frequent now as in the early 2000s.
Boot Sector Virus: This type of virus infects master boot records in hard drives or SSDs. To remove the virus, a system format is necessary.
Direct Action Virus: This virus attaches to .exe or .com files, activating when a user opens the file. Unlike the previous two types, this virus can be easily removed with antivirus software.
Macro Virus: This type of virus is written in the same language that's used for programs such as Microsoft Word. When the computer is infected, opening the app also sets the virus in motion.
Resident Virus: This computer virus is stored in a device's memory and spreads through infected files.
What Is the Most Harmful Type of Virus for Mac?
The most harmful type of virus for Mac files is the Boot Sector Virus because removing this threat usually results in a complete system format, meaning that all files from the computer will be deleted and the device will return to factory settings.
What Is Required for an Antivirus Software to be Good?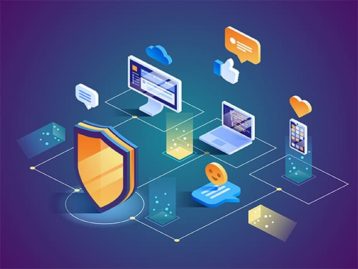 To be considered good, antivirus software should opt to have an easy-to-use interface with clear commands, phishing detection, as well as the detection and removal of malware, ransomware, trojans and other common threats. The antivirus software should also use the least amount of memory possible and not slow down the computer.
Having a good antivirus system is important since lacking protection can lead to identity theft, theft of banking and insurance information, computer crashes and ultimately, system re-formatting.
The benefits of having a quality antivirus system are numerous, as these programs can protect against all of the above-listed threats and save Mac users from stress and costly repairs, having to change personal information and potentially even getting charged with criminal offenses.
The average price of Mac antivirus software is $40 per year for one license.
Why Do Mac Computers Need Antivirus?
Even though Mac computers have a built-in antivirus called XProtect, the operating system is still vulnerable to other types of threats—pointing to the need for antivirus software.
Are Free Antivirus Programs Good Enough for Mac?
Free antivirus programs aren't good enough to protect Mac devices, but a free option is convenient if the user can't afford a paid version. Free software can protect against basic threats and some malware.
The best free antivirus for Mac is Avast Free Antivirus because it secures the device against a wide spectrum of threats. Free versions don't usually offer many features besides basic antivirus protection, but there are numerous benefits to installing them.
The benefits of free antiviruses are listed below.
Detection of viruses, adware, spyware and other frequent threats
Phishing protection
Warnings against unsafe websites
Does Windows 10 Need Antivirus?
Yes, Windows 10 devices need antivirus software. Even though the Windows 10 operating system comes with the Microsoft Defender antivirus tool that protects against numerous types of malware, adding a layer of protection means getting features such as advanced parental control, safe web browsing and a VPN.
The best antiviruses have an extensive feature set that offers more than just protection against viruses, which is a worthy investment for all users.