Spyware is any software that self-installs on the computer without the user's knowledge or permission and begins secretly monitoring internet behavior. Spyware invisibly collects information, such as names, addresses, browsing patterns, preferences and interests. Spyware software then downloads and distributes the information to other parties. Other types of spyware can redirect the browser to a different website, have the device automatically make calls or send texts, or offer intrusive adverts, even when the device is offline.
Spyware is a broad type of malware meant to surreptitiously watch device activities and communicate that information to a snooper. This information can be used to track internet behavior and be sold to advertisers. This suggests that spyware can also collect personal information such as account passwords and credit card details, leading to identity theft and fraud.
When a victim downloads any free software, music, pirated movies, or cracked programs from the internet, the machine becomes infected with spyware. Along with it, spyware is downloaded. The spyware will not only illegally grant access to personal or sensitive data but can also cause severe damage to the computer's hard drive, allowing an attacker to get access to the whole storage device.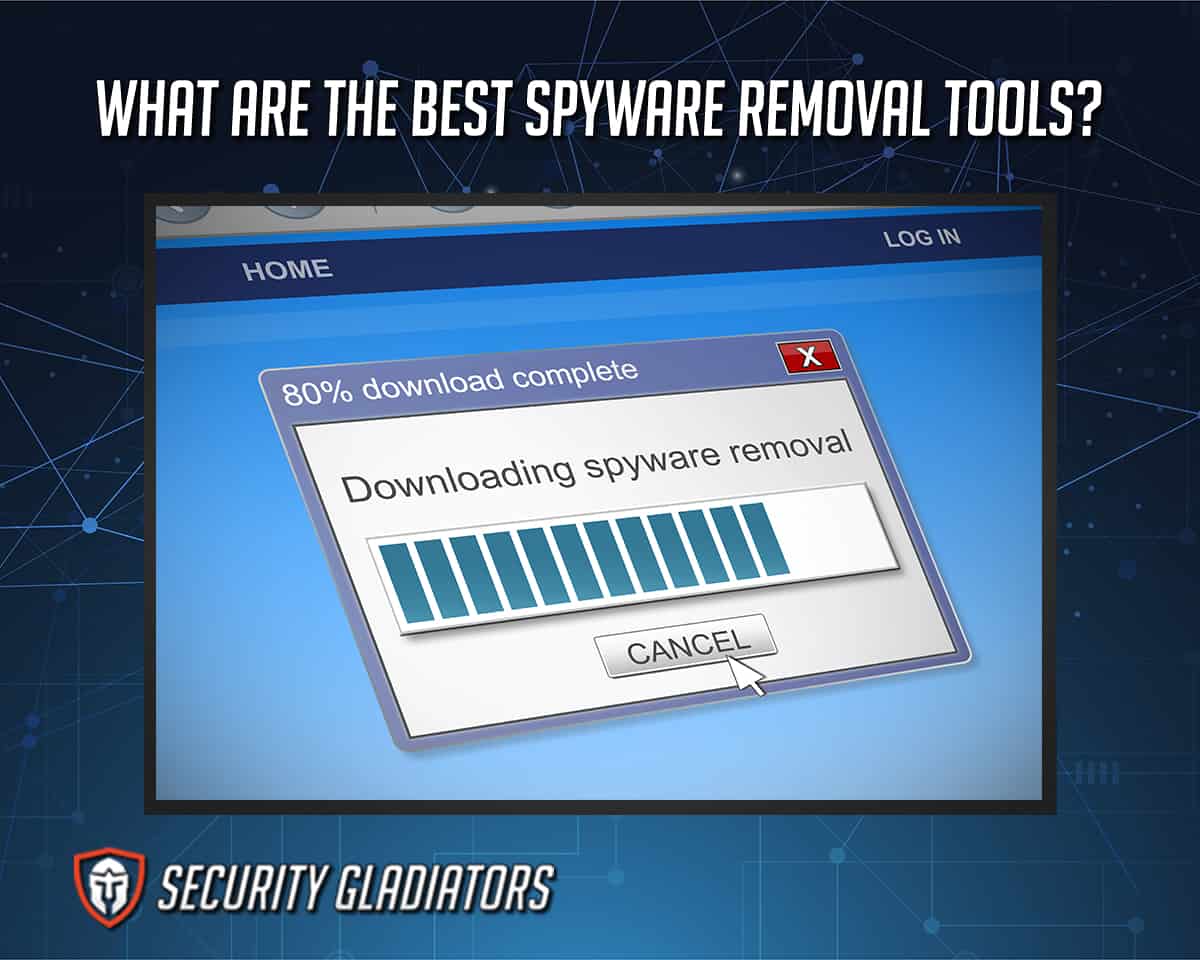 Spyware removal tools prevent, detect, and remove spyware on a system. An anti spyware tool scans network data and blocks malicious data from entering the system, offering real-time protection for computer systems. These tools perform routine checks to protect users' privacy from potential breaches.
Below is a list of spyware removal tools.
1. Best Free Spyware Removal Tools
Anti-spyware software eliminates harmful malware and safeguards the computer system. The programs are capable of detecting and removing ransomware, viruses, and other dangers. Anti-spyware programs are used to keep personal information safe when browsing the internet.
Spyware prevention solutions are available in various sizes. Despite the name, antivirus software is designed to guard against all forms of viruses. Spam filtering, parental control, and VPN protection are all included in full-scale security packages. Some antimalware products operate in tandem with primary protection to give additional defense against specific threats. Here are some free spyware programs that house anti-spyware capabilities:
Avira
This is an all-in-one security application for Windows, Mac, Android, and iOS that keeps most viruses, ransomware, and spyware at bay. Avira Free Security checks devices for threats, unsecured networks, software vulnerabilities, and speed improvements, then repairs errors and viruses with a single click. Avira Free Security offers a VPN, password management, ad blocking, and other features.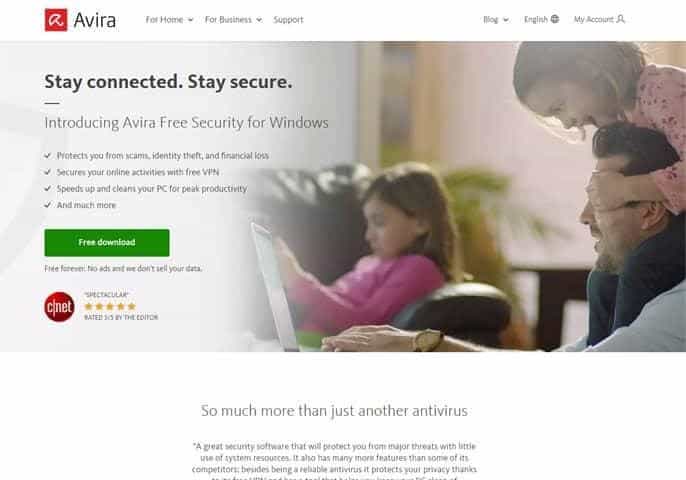 Considering malware is difficult to detect and many applications fail completely, Avira's operation is efficient enough. Avira also provides virus eradication, which is effective against spam.
Although Avira's free version comes with features beyond basic antivirus protection, most features must be paid to achieve full functionality; malware removal capability is somewhat lacking. The following paid versions are available: Avira Pro for $31.99 a year; Avira Internet Security for $40.99/year; or Avira Prime, $61.99 per year. Avira runs on 32-or 64-bit Windows 10, 8.1, 8, and 7 with at least 2GB of RAM.
Kaspersky Security Cloud Free
Kaspersky Security Cloud Free provides Kaspersky's core malware-fighting technology without unnecessary extras. Kaspersky, like other free antivirus software, is only available for personal, noncommercial use.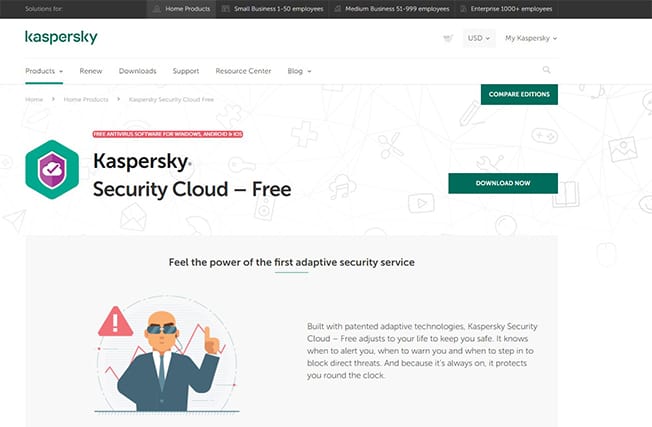 This Kaspersky free version has the same basic Kaspersky Secure Connection VPN with Kaspersky's premium suite and antivirus products. Kaspersky Free's antivirus database signatures are automatically updated in the background. The application has little effect on the system and speeds up the PC after installation. Furthermore, Kaspersky provides extensive features, even if some are greyed out or are only teasers for the premium plan.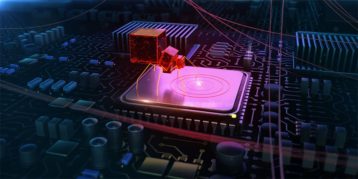 For 32-bit systems running Microsoft Windows 7 to 10, this spyware needs 1 GB of free RAM and for 64-bit systems, 2 GB of free RAM is required.
Kaspersky claims to be the first adaptive security service, provided through the company's patented technologies. The service recognizes when to alert the user and when to step in to ward off threats. Kaspersky has a few disadvantages however: it has limited features for iOS, the password manager does not have 2-factor authentication, and direct tech support is not available.
The paid version Personal Plan, which may be installed on 3 devices using a single user account, is offered at a discounted rate of $53.99 for the first year; a Family Plan can register up to 10 devices and includes parental control, priced at $89.99 for the first year.
IObit Advanced SystemCare Free
This spyware removal tool is the free version of IObit's comprehensive Advanced SystemCare utility. The suite is a collection of system programs to speed up the computer, clean away trash files, remove malware, and solve security flaws. Most IObit Advanced SystemCare Free functions have a Deep or Advanced counterpart that can only be unlocked with Advanced SystemCare PRO.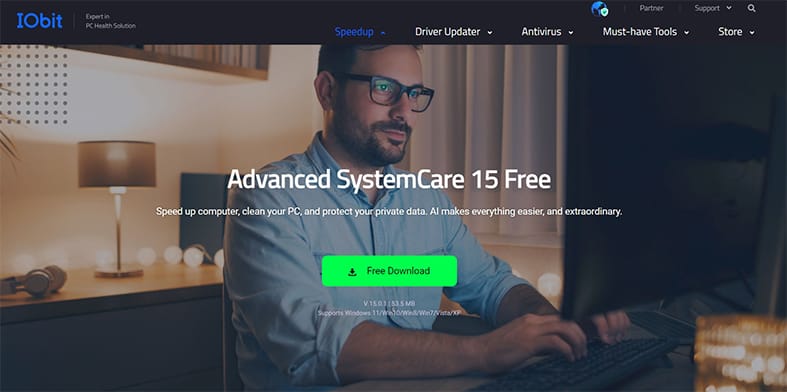 The Scan function scans the computer and then recommends repairs. This searches for unused startup items, trash files, shortcuts, and registry entries. This function also does security tests, such as scanning for spyware, detecting system flaws, and exposing potential security vulnerabilities. IObit Advanced SystemCare Free includes a few optimization tools to help speed up the computer: Deep Optimization conducts fundamental hard drive, network, and system optimization, while Turbo Boost frees up a tiny amount of RAM by terminating background activities. Aside from system optimization, IObit Advanced SystemCare Free includes solutions for protecting surfing sessions from online dangers and phishing attempts. The spyware runs on Windows 7, 8, 8.1, 10, and 11, Vista, and XP and requires 300 MB of free disk space.
Note:
Unfortunately, most of the features mentioned are simply listed but not available with the free version. Automatic task scheduling, background RAM cleaning, network optimization, and real-time spyware protection are not available in the free version.
The paid version of this software, IObit advanced systemcare Pro, offers automatic task scheduling, background RAM cleaning, network optimization, and real-time spyware protection. The 1-pc plan is priced at $29.99 per year and the 3-pc plan at $89.97 per year. Both plans offer a 60-day money-back guarantee.
2. SUPERAntiSpyware
This antivirus application protects the computer from malware and hacker assaults, preventing spyware and other forms of harmful software from infecting the computer. When attempting to restore some stability to Windows, the program also allows users to use sophisticated settings, various scanning options, and interact with other system tools.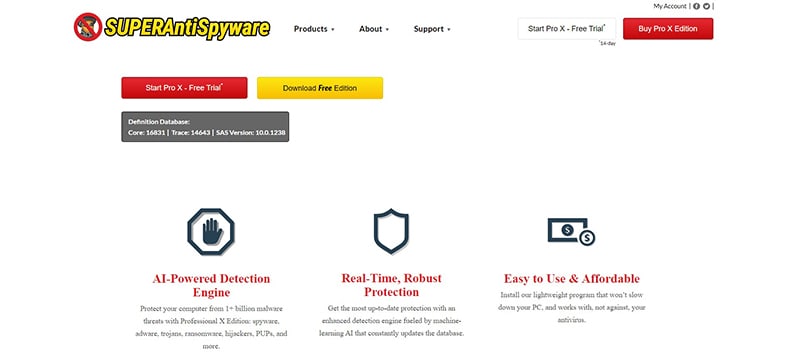 All SUPERAntiSpyware products work with Windows operating systems. SUPERAntiSpyware Professional X Edition (191.1 MB) is compatible with Windows 7, Windows 8, Windows 8.1, Windows Server 2012, Windows 10, and Windows 11, while SUPERAntiSpyware Free Edition (191.1MB) is compatible with Windows XP to Windows 11. The SUPERAntiSpyware installer will determine if the user is using a 32-bit or 64-bit system and automatically install the correct version for your system.
SuperAntiSpyware is an excellent company in terms of pricing, with a standard annual price of $39.95. When one upgrades to SUPERAntiSpyware Pro, users receive real-time protection, automatic updates, various scanning modes (Quick, Complete, Critical), and optional scan result email alerts. The site provides promotions as low as $19.95 for a yearly subscription. The program has also been catering to specific users such as corporate, academic & non-profit, technicians, and even resellers.
With such a powerful application comes some downsides, namely that scans can take a long time based on the computer's spec and hard drive size. The program also has difficulty integrating with other applications and browsers for this to function. The program is hands-on and provides pop-up updates to inform the user of its progress.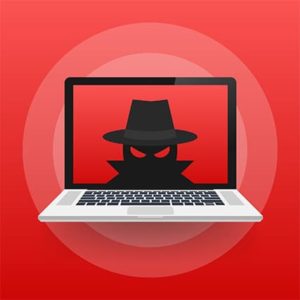 SuperAntiSpyware is a sophisticated security application that protects information and prevents invasions by preventing all prevalent spyware kinds. The program may also identify other types of harmful software, such as free adware, Trojans, worms, and rootkits, but this can only be considered an added layer of security because the application was not designed to be a fully-fledged antivirus.
When SUPERAntiSpyware is installed, the user may choose what scan(s) they want the software to run. A complete scan is always recommended; this requires all browsers to be closed. Once scanning is finished, the screen will display a summary of the detected threats. Clicking on the Next button will begin the removal process. The tool might require the user to reboot to delete certain files. After rebooting, the computer should be free from malware.
SUPERAntiSpyware boasts its ability to detect, analyze and remove "actual harmful components" from an infected system. It can do so because definitions and rules are updated several times daily, resulting in an up-to-date protection tool.
3. Comodo
Comodo is feature-rich and completely free. But the premium edition, Comodo Internet Security Complete, costs $29.99 a year on one device. Installing the premium edition improves security by providing access to a specialized version of Comodo's GeekBuddy tech help service.
Comodo Online Security, which is accessible as a free download, offers a vast array of internet security features such as Default Deny Protection, "application control," and cloud-based whitelisting to assist users in rapidly identifying legal files. The Comodo installation does, however, take a long time to install and comes in a large file size for updates. The program is available for both 32- and 64- bit versions for Vista, Windows 7, 8, and 10 and requires 384 MB RAM and 210 MB of hard disk space.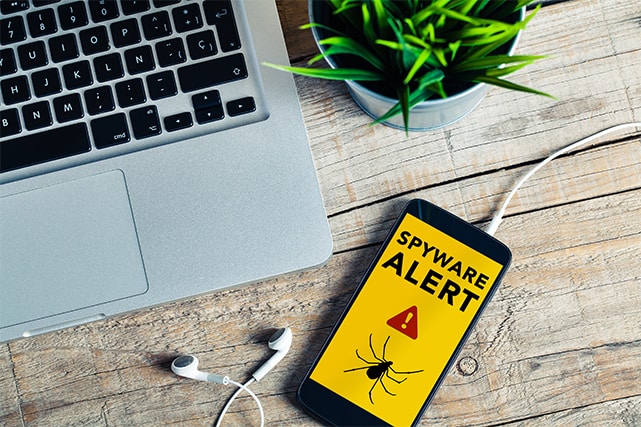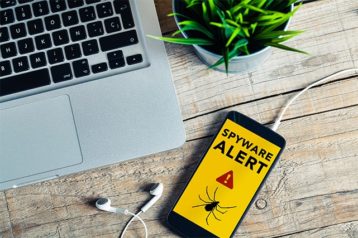 Comodo provides a fast scan that analyzes memory and system areas often occupied by malware. This keeps an internet database of file reputations. A file's reputation rating incorporates criteria such as its age and whether it starts automatically upon startup, in addition to data from Comodo's database. Comodo's game mode prevents irritating notifications from its antivirus components from interfering with gaming sessions. This function is becoming increasingly prevalent in home antivirus software. Comodo does not appear to have an automated game mode at the time of writing.
Comodo Security Solutions (CSS), based in Clifton, New Jersey, has a 20-year track record of safeguarding sensitive data for organizations and customers worldwide. In 2018, CSS set out on a mission to become the industry leader in endpoint security. One of the few antivirus vendors that provide a free Linux utility (supported distributions include Ubuntu, Fedora, and OpenSUSE). This also provides a free antivirus application for Mac OS, which includes quick file scanning and the option to run malware tests with a single click.
However, Comodo has several disadvantages: slow updates, which prevent it from addressing "zero-day" threats; excessive adjustment is required to maximize its ability to protect the system; bugs are common and the fixes are slow; advanced computing skills are required.
Comodo Internet Security has a tutorial page for all activities related to the use of Comodo, such as setting up the firewall, blocking internet access, creating an antivirus schedule, etc.
4. Adaware Antivirus
Adaware is a seasoned security firm that offers a variety of antivirus solutions, including a free alternative, a normal antivirus, a security suite, and a new Protect tool which adds an extra layer of security.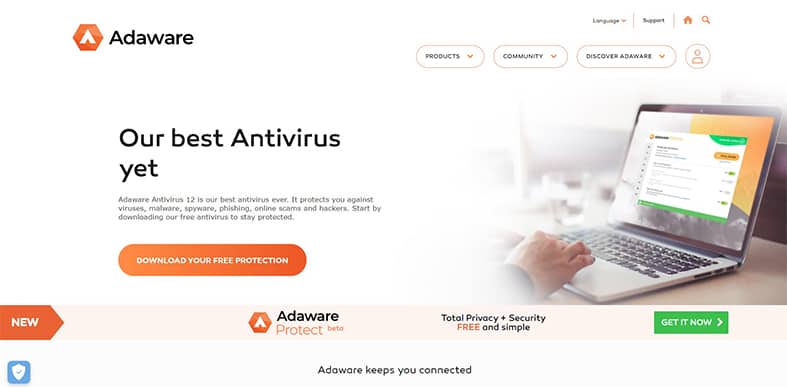 Adaware Antivirus Pro contains free features, online and email protection support, and many more features than other competing suites, such as network and banking protection, spam filtering, file encryption, a file shredder, and parental controls. The latest edition of Adaware Antivirus provides consumers with worry-free security. The program runs on Windows 7, 8, and 10 and requires at least 800 MB on the system drive and 1GB of RAM to function smoothly. Adaware integrates well with browsers like Google Chrome, Mozilla Firefox, Internet Explorer, and communication platforms such as Yahoo Messenger, Skype, Outlook, etc.
Adaware Antivirus Pro's multi-layered protection and extensive range of extra features cover everything from file destruction to comprehensive network monitoring and download prevention. The Pro package is $30 for a one-device, one-year license, while the total upgrade costs $80 and is only available for Windows users.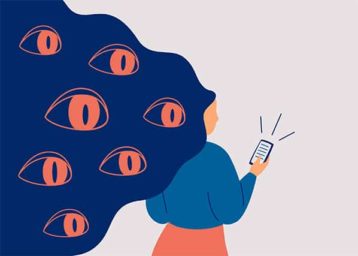 Adaware provides free programs such as PC Cleaner, Driver Manager, Safe Browser, and Protect on their website. Each specifically resolves common computer problems and safeguards the integrity of computer systems.
Adaware claims to provide each user with a personalized experience through the delivery of solutions based on the user's online habits. Aside from being limited to Windows, one downside of this spyware is the need to install additional tools to ensure protection.
To use Adaware Antivirus, users must open the targeted service from the browser's toolbar menu and follow the prompts that will show on screen.
5. SpywareBlaster
SpywareBlaster is a Windows software that prevents most ActiveX-based adware, browser hijackers, dialers, spyware, and other undesirable programs from being installed on a user's device. SpywareBlaster prevents known malware applications from contaminating a secured machine by blacklisting malicious findings. For a 1-year subscription, one PC license costs $14.95, while a 10 PC Small Business Pack would cost $79.95. SpywareBlaster is compatible with Windows XP, Vista, 7, 8, and 10 (32/64-bit). Unlike other programs, this does not need to run in the background for Windows to function, and its file size is only 1.8 GB. The utility software assists in keeping software up to date and determining the current state of the systems.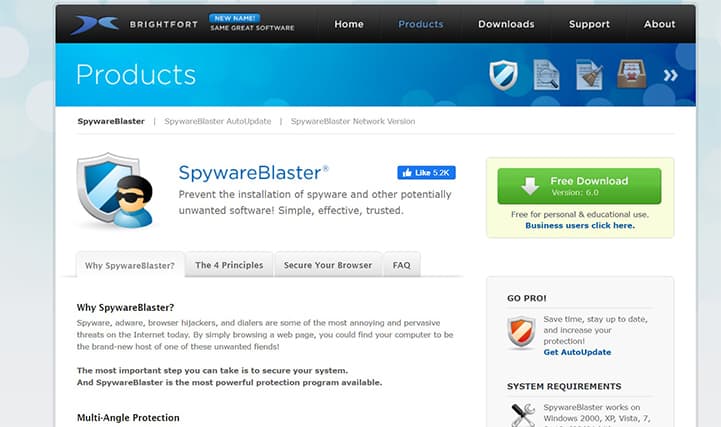 This technique contrasts with many other anti-spyware tools, which generally allow the user to "scan" the computer's memory and hard disk and delete harmful software after installation. SpywareBlaster is a simple application that protects Firefox and Internet Explorer users from ActiveX-based spyware and malicious cookies. SpywareBlaster, unlike many other applications, does not need to operate in the background. SpywareBlaster works in conjunction with the programs one already has to help safeguard a system. SpywareBlaster also has a System Snapshot tool that allows one to take a snapshot of the computer in its clean condition and then later reverse back to this point, reversing numerous modifications done by malware and browser hijackers.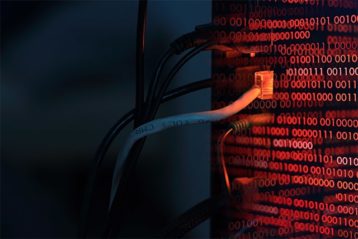 SpywareBlaster features an easy-to-use interface which is accessible for amateurs. The primary page displays the state of protection for Internet Explorer, restricted Websites, and Firefox. By default, protection for each of these is off, but one can simply enable ActiveX Protection and Cookie Protection for Internet Explorer, as well as Cookie Protection for Firefox. Brightfort, the company that owns SpywareBlaster, also provides other Home User Products such as EULAlyzer, a program that analyzes license agreements for specific words or phrases, and Doc Scrubber, which analyzes and scrubs hidden data in Word documents. A key downside of SpywareBlaster is that it does not alert the user to threats on the device which can lead to threats running effectively.
To use SpywareBlaster, users must download and install the program on the device, following the prompts that appear on screen. Select Automatic Updating if the software will be purchased, or Manual Updating for free subscription. Update the Spyware Blaster and once this is done, go back to the main status screen to check for threat alerts to some settings and fix these. Once these are fixed, proceed to protect Internet Explorer to prevent running malicious Active X programs.
6. Kaspersky Total Security
Kaspersky Total Security has a plethora of functions that address every element of security. File encryption, a backup system, and a much upgraded parental control system are among the features that this package offers above Kaspersky's entry-level suite. The Total Security package features Anti-Virus Defense, Anti-Hacking, High-Tech Protection, Privacy Protection, and optional Kids Protection.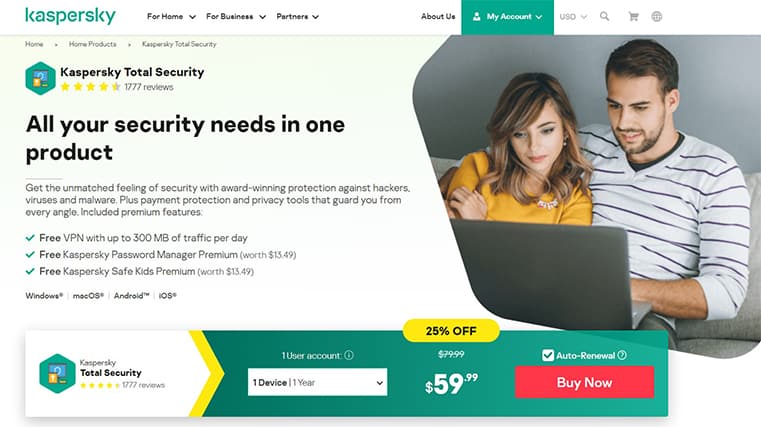 A three-license membership costs $89.99 per year, while a five-license subscription costs $99.99. When upgraded to the 10-license family plan, the price rises to $149.99. The installation requires an internet connection for activation and also needs 1.5 GB of free disk space to house the program. This supports most Windows, Mac OS, Android, iOS, and common internet browsers and supports Microsoft Office Outlook, tablets, and netbooks. The program is available in multiple languages such as Spanish, Portuguese, Indonesian, Lithuanian, and many more.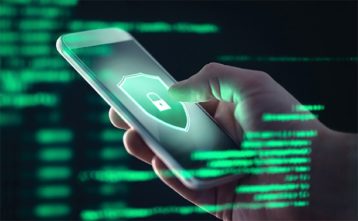 Kaspersky Secure Connection VPN, a premium feature of Kaspersky Total Security, is simple to use and suitable as a basic VPN. This has fewer locations than more competitive virtual private networks since Hotspot Shield powers the software. Kaspersky Total Security is also quite useful in managing children's digital life. Kaspersky Safe Kids protects children's computers, tablets, and smartphones against malicious websites and advertisements. Its extensive capabilities enable users to protect themselves against malicious viruses, fraud, and cyber thieves. On the other hand, the premium malware detection engine and user interface work as a firewall, blocking anything potentially harmful to the device. The primary tasks of Kaspersky include safeguarding users from viruses, fraud, assaults, and spyware by securing all carriers and devices, preserving personal data and privacy, and securely storing website and account passwords and information.
Kaspersky's auto detection of new systems does not work all the time so new systems may not always be picked up. Detecting workstation name changes is also easy. Some users find the installation process difficult and despite its reliability, its performance sometimes suffers while running heavy applications.
To use Kaspersky, users must create an account, after which, the user's device may be connected to My Kaspersky and then run updates.
7. TrackOFF Basic
TrackOFF Basic is a cutting-edge software solution that protects users online against hackers, trackers, and identity thieves. TrackOFF protects user's digital fingerprint against known monitoring techniques, clears browsing history regularly, and encrypts Internet traffic. Trackoff's website does not indicate the software's price, but instead provides contact details if an individual or an enterprise is interested in the software.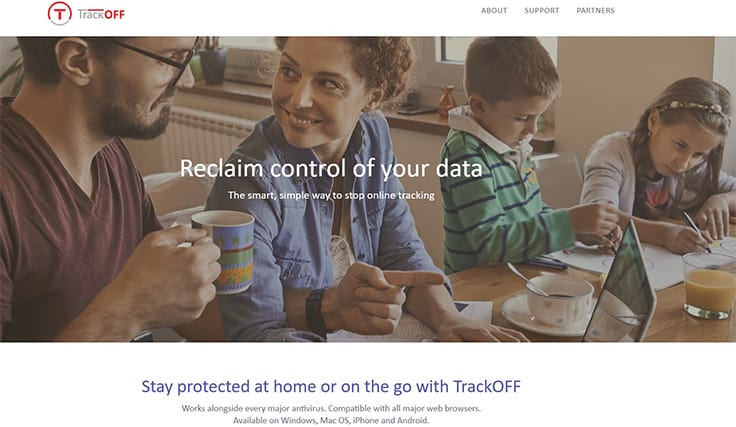 The software, which works on Windows, Mac OS, iPhone, and Android, is suitable for major web browsers and can work with other major antivirus software.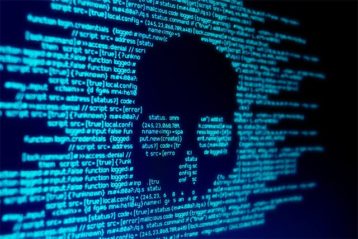 Internet connection is needed for installation, and a minimum of 512 RAM and 100MB of free disk space are required. TrackOFF Basic can be used on three different personal computers and is compatible with Windows 10/8.1/8/7/Vista/XP and Macintosh operating systems, as well as all major antivirus software. Once the program has been installed and set, one can simply leave this running in the background and safeguard privacy while browsing the internet. Installation entails installing an extension to the browser and configuring a Cookie Clearing schedule. This provides complete, user-friendly privacy protection against hackers and trackers that seek to abuse someone's identity and personal data online. The program even displays every website that monitors usage in real-time and allows one to surf the web without saved, shared, or sold searches.
The software is completely dedicated to safeguarding privacy and may be used for boring activities such as cleaning cookies or erasing browser data and performing anonymous searches from within the program. The key feature of TrackOFF is its ability to thwart attempts to trace a person using a browser fingerprint, a unique technique that is not seen in any other product. At the time of writing, there are no known user complaints on the use of TrackOFF Basic.
8. BullGuard Premium Protection
This program expands on the capabilities of BullGuard's entry-level suite by including identity protection and a network monitor. The basic antivirus provides necessary protection at a reasonable cost. The entry-level security suite offers additional features at a higher price of $99.99 for a 1-year duration for ten devices and $139.99 for 15 devices. BullGuard offers powerful anti-malware protection, several handy additional features, and a great game booster that improves PC performance for gamers. BullGuard's anti-malware scanner is one of the best anti-spyware into removal tools available, employing a malware database and dynamic machine learning to detect and eliminate both known and zero-day threats.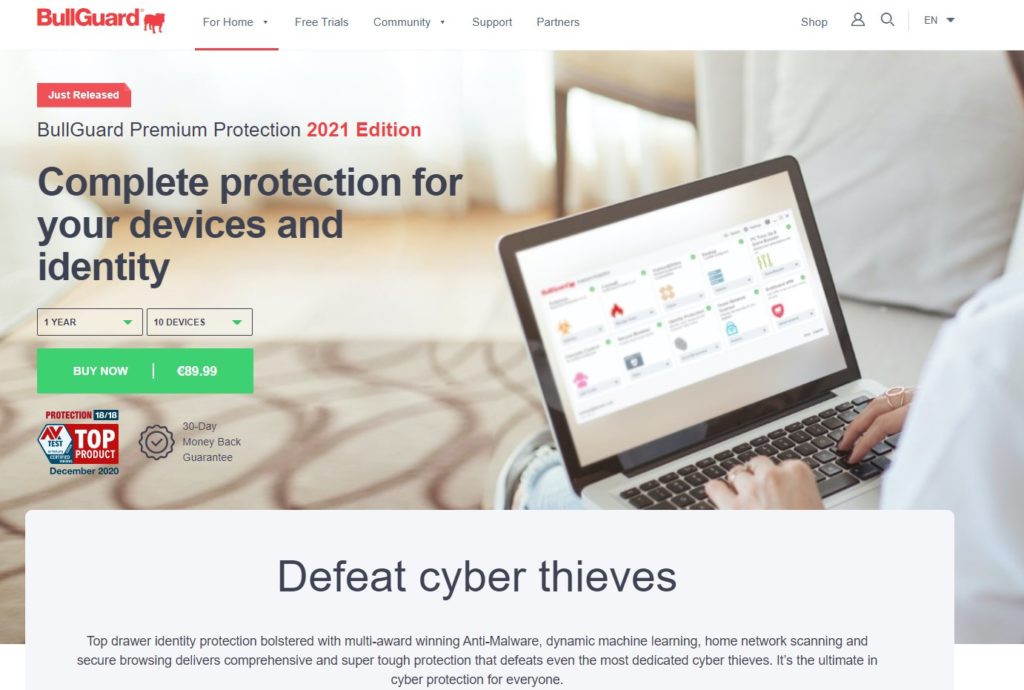 Because this program is the company's flagship product, BullGuard Premium Protection includes all available features, such as a home network scanner to detect weaknesses in IoT devices, cloud backup, a secure online browser, and full identity protection. BullGuard's identity protection technology alerts the device when personal information appears on the internet or the dark web. This program is available for Windows 7 upwards, and for Mac OS X 10.11 or later. Bullguard Premium is also available for phones with Android 4.0 and higher. Computers with basic internet access require a minimum of 1GB RAM and 850 MB free hard disk space.
This is important:
The licenses can be used on Windows, Android, or macOS devices; however, the Mac product is limited. For those who prioritize good internet privacy, Bullguard VPN is an excellent option as it provides complete online privacy and total Internet freedom. Other products such as Bullguard Internet Security and Bullguard Antivirus come with a free trial.
A downside of this spyware is the absence of a VPN service which some providers have in their top-tier package. However, bullguard is a plug-and-play application, and once configured, the user may schedule a custom, full, or quick scan and set up a backup profile.
9. Emsisoft Emergency Kit (EEK)
Being a portable and free malware scanner, EEK is a software fit for many situations. Emsisoft Emergency Kit is available as part of the Emsisoft package or a free download from official or partner websites. This searches for malware as well as viruses. The premium edition includes all that is needed in anti-malware software to safeguard computers. This program is entirely compatible with Windows 7 and subsequent versions, as well as x64 computers. Emsisoft requires 1GB of RAM to function properly and without interfering with PC performance. However, this program is exclusive to Windows 10 (64 bit), Server 2016, and higher and no longer supports earlier versions of Windows. The program supports Android 5.0 and higher.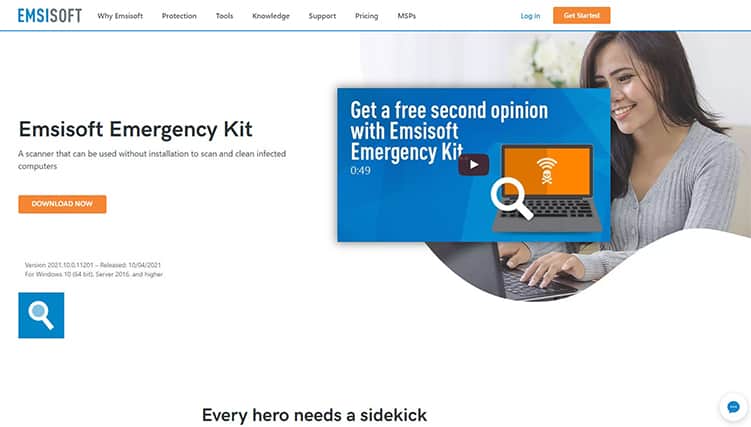 The Emergency Kit Pro costs $99.00 per year. The Emergency Kit is also included in two Anti-Malware Home ($19.99 per year) and Anti-Malware Home & Mobile ($26.66 per year) packages. A fair criticism of these packages is that they lack macOS platform compatibility, parental control, password management, and camera and microphone protection.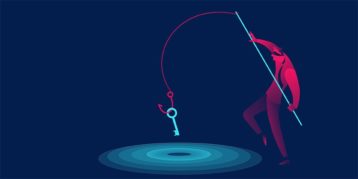 This malware detection and removal program detects the existence of trojans, spyware, adware, worms, dialers, keyloggers, and viruses and can be launched directly from a USB stick – ideal if the infected PC is unable to download or install the software. The user may also check for rootkits; however, the Direct Disk Access option is slower than typical. On top of the provided emergency kit and its malware detection capabilities, Emsisoft also provides security for ransomware decryption and recovery services.
A user may download EEK, run and update it. After updating, scan and clean your computer. If malware is found, the user has the option to quarantine or delete the infected file. Quarantine is recommended as this retains the possibility of restoring the file.
10. Spybot
Spybot is a free, quick, and proactive anti-spyware application that optimizes the system by combining malware prevention and other safety measures with its vaccination feature. Users do not need to enter an email address or any other personal information in order to download Spybot. The free package includes a minimal set of malware protection capabilities. Spybot has effectively resisted dangerous programs and attacks, shielding PCs from all types of threats.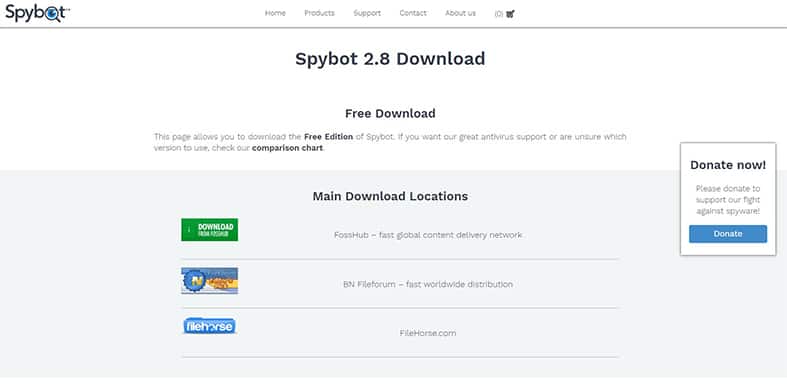 Spybot Search and Destroy Home Edition is the most basic paid plan, costing only $15.99 per year to protect one device. This has a simple and easy-to-use interface and all of the essential functions needed to protect a computer. Other premium versions, such as the Corporate Edition, $39 per year for one device, and the Technician Edition, $59 per year for one device, come with extra features which are catered to the users' usage and preferences. The program supports most Windows versions from Windows 95 to Windows Vista with limited support and functions. Higher versions from Windows 7 to Windows 10 are fully functional with support and assistance. The Free edition requires 200 MB or more, while the licensed edition requires higher disk space (700MB +).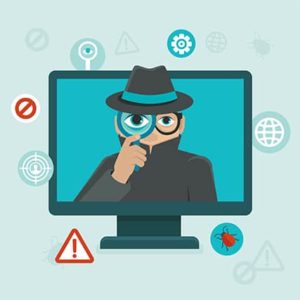 Spybot's basic mode is simple enough for most home users, while its advanced option has capabilities that will appeal to most advanced users. Spybot's international appeal is maintained through its support for more than 30 different languages. With some users, Spybot consumes a lot of resources and might cause the system to freeze. Further, the menus are difficult to traverse, the software may be problematic for novice and intermediate users.
Spybot also offers FileAlyzer, which is a file analysis tool for forensics. It aids in retrieving a great deal of data that is generally buried deep within binary data. The Spybot Identity Monitor enables the user to check if hackers have compromised information. Some of these added features are available in Spybot's Technician Edition as a whole package.
To use Spybot, first download and install the program. For first-time users, launch the software and backup the registry and update Spybot. Immunize the system to prevent downloading and running of known malware. Restart the program and check for threats or problems, then fix them by following the prompts.
11. AVG Antivirus
Millions of people worldwide use this spyware tool. AVG AntiVirus Free for Windows and macOS: delivers typical real-time anti-malware, anti-spyware, anti-phishing, anti-ransomware, and other safeguards; prevents dangerous URLs, downloads, and email attachments; and checks for computer performance issues.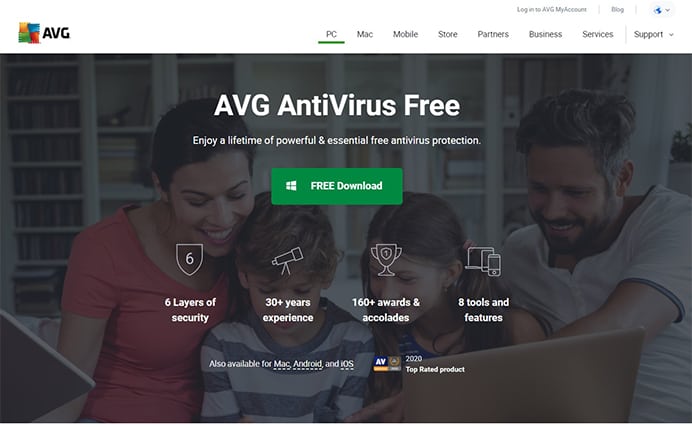 AVG AntiVirus Free checks the computer, installs automated updates, prevents harmful email attachments, and safeguards the computer from viruses. The program is compatible with both macOS and Windows. This antivirus does not necessitate the creation of an account by the user. At the same time, when an account is created, one can simply monitor other devices that AVG currently protects. Other premium bundles such as AVG Internet Security and AVG Ultimate are also available for basic real-time malware protections and added features.
AVG Internet Security contains fundamental real-time malware safeguards and more sophisticated detection algorithms to identify previously undiscovered spyware. These safeguards also defend against
"zero-day" attacks
, which exploit previously undisclosed vulnerabilities, as well as linked disk drives and cameras.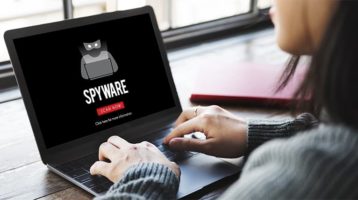 AVG Ultimate contains all Internet Security features and AVG's multi-operating system Secure VPN and is available on many different platforms. AVG Ultimate is dubbed as one of the best anti-spyware tools for Android and iOS phones. AVG Ultimate is available for $3.29/month or $39.48 for the first year for a single device. For 10 devices, AVG Ultimate costs $3.99/month or $47.88, for the first year.
Besides the antivirus, AVG offers VPN services, Tune-Up, Battery Saver, and Driver Updates. For Windows 7/8/8.1/10, the program is available for 32-bit and 64-bit processors and requires a minimum of 1GB RAM and 2GB storage. An internet connection is a must to download, activate, and maintain program updates and antivirus databases. Some key downsides of AVG Antivirus are its tendency to slow down the PC, its high cost, and sometimes faulty malware detection.
To use AVG AntiVirus, download, install, and configure the program on the device. Open the AVG User Interface and run a scan – custom, scheduled, or smart. When scanning is over, re-open the user interface and check the scan history.
How does Spyware Behave?
Spyware monitors and records device and internet activities in order to collect data for third parties. It operates underground or by connecting to the device's operating system. This spyware definition means that malware will quietly infiltrate devices and begin collecting sensitive information such as login details, passwords, account credentials, and internet activity. Internet spyware is stealthy, so an unexpected person may not even be aware of its presence until it takes over the computer. It simply remains in place, monitoring and transmitting actions to third parties.
What Are Some Spyware Examples?
Spyware is used for a variety of objectives. Its specific goal is to track and sell internet usage data, steal credit card or bank account information, or steal someone's identity. When information is stolen, it is sent to unknown parties trying to profit from sensitive data. These third parties may sell or exploit personal information to forecast a user's actions, build a bogus web interface, or make someone a target for fraud. Here are some of the examples of spyware: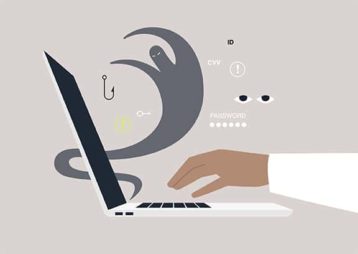 Adware – sometimes referred to as advertisement-aided software, makes money for developers by automatically producing ads on a screen, usually within a web browser. It uses the information from these sources to anticipate interests in different services and products.
System monitors – collect information like keystrokes, applications opened, websites visited, chatroom discussions, emails, etc.
Trojan – is a type of malware that does not propagate automatically to other systems. Trojans are often obtained via the Internet and installed by unsuspecting users.
Tracking cookies – secretly infiltrate downloads and browser history to track favorite purchases and service activity, then use this information to serve targeted advertisements for previous products or services.
How Common is Spyware?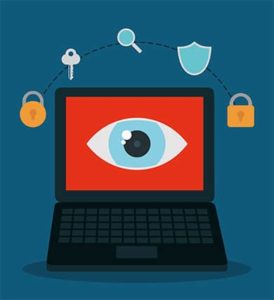 According to spyware statistics, over two-thirds of small firms in the USA had experienced malware attacks that were either too severe to recover from or were growing too intelligent to combat. Malware detections in businesses increased by 79 percent in 2017 due to increased backdoors, miners, spyware, and information stealers.
The number of users targeted by full-throttle spyware recognized as Trojan-Spy in the first eight months of 2019 reached 26,620, which is a small amount compared to the number of users that faced stalkers. Every day, at least 560,000 new instances of malware are produced and identified. This figure includes malware applications and unwanted apps that can lead to malware infestations if left installed for a long enough period.
Can Spyware be Detected Easily?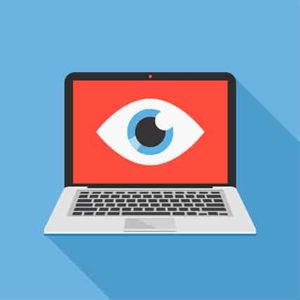 Spyware is intended not to create computer problems; thus, spyware may go unnoticed for lengthy periods because there is typically no warning of an infection. The victim will have no idea that spyware is hiding in someone's computer until personal information is utilized for illicit transactions.
Malware is often spread by email, an infected program, or malicious code inserted into a website. Following the first infection, malware spreads by gaining access to the user's address book and spamming contacts with emails and SMS. Some malware infects USB drives and other devices linked to the computer, while mobile malware may move across wireless networks and routers.
Spyware sends the information that is collected to the hacker. The hacker can then use the information to withdraw money from the bank, perform online transactions, and much more.
What are the Signs of Spyware?
Spyware can be bundled with a program or application that one has installed. Spyware frequently comes packaged with programs that appear to be useful, such as download managers, registry cleaners, and so on. It's sometimes bundled with video games or common programs or packaged with simple, useful programs. These can be difficult to recognize on devices as it is meant to be deceptive and difficult to find. However, here are some effects and signs of spyware that are commonly seen on devices: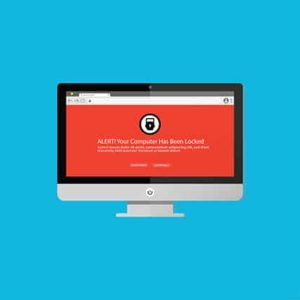 Browser keeps on diverting to pages other than those to which have been navigated.
New and unidentifiable symbols show up on the desktop or taskbar.
An unending measure of popup promotions starts to torment the screen when using the web.
A different search engine may pop instead of the default one.
Error messages may begin to appear when performing operations or accessing programs.
Unknown sent emails that one may not have sent may appear on personal/work emails.
What Problems can Spyware Cause?
Spyware can manipulate search engine results and deliver unwanted websites in to the browser. Spyware comes in different types and can differentiate the types of information that is monitored. Spyware is a threat to individual users and businesses since it can steal sensitive information and harm networks.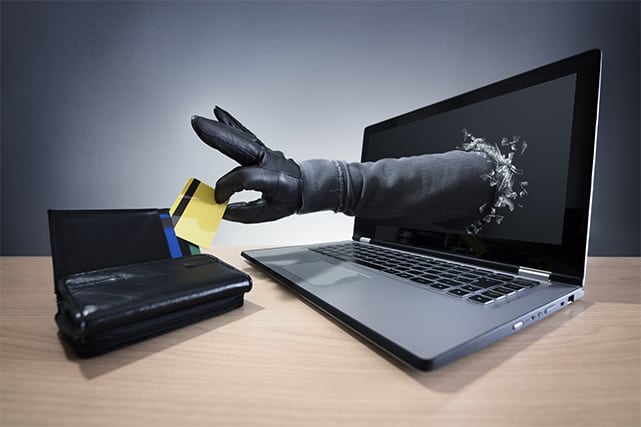 Hackers may take hold of sensitive and personal information and then use identities as themselves or to represent the victim. Some trojans are created specifically to harvest online banking user IDs, PINs, credit card numbers, and other financial information. With access to these, money or important information could easily be taken and used against people.
Stolen information may be taken and sold to other parties. With records and addresses split, hackers may pose as the victim and take advantage of family, friends, or colleagues.
Spyware may cause devices to become slower and almost unusable. This could affect one's productivity or lead to the need to either repair or buy a new device.
Does Spyware Work without Internet?
Any device that connects to the internet can still be tracked and detected even when the device is offline or not connected. Malicious programs can still be inputted through physical means like USB or a compromised hardware piece. A web camera that may be bugged or a keylogger installed within the device is one-way spyware can still work without using the internet.