A
ntivirus (also known as anti-malware) software protects computers by scanning, analyzing and removing viruses. Antivirus software can be set to run automatically to safeguard users' devices against viral attacks. Antivirus software will be able to scan computers for the presence of new or unknown malware threats. Because hackers continually create and disseminate new viruses, every device should have an active antivirus regardless of device type, including macOS, iOS, Windows, Android and other operating systems like Chrome OS.
Chromebooks are newly designed computers that run Chrome OS, a cloud-based operating system with Google built-in and multiple security levels. A Chromebook can be either a laptop or a tablet computer. Because Chromebooks are devices with enabled features to access software and the web, an antivirus is crucial for every Chromebook. Even though Chromebooks are among the most secure devices, having supplementary antivirus software for security is not a bad idea. Fake browser extensions, harmful websites, phishing and other malware can all put Chromebooks at risk. As a result, any antivirus for this OS must secure the device, scan for malware, regularly update and remove malware.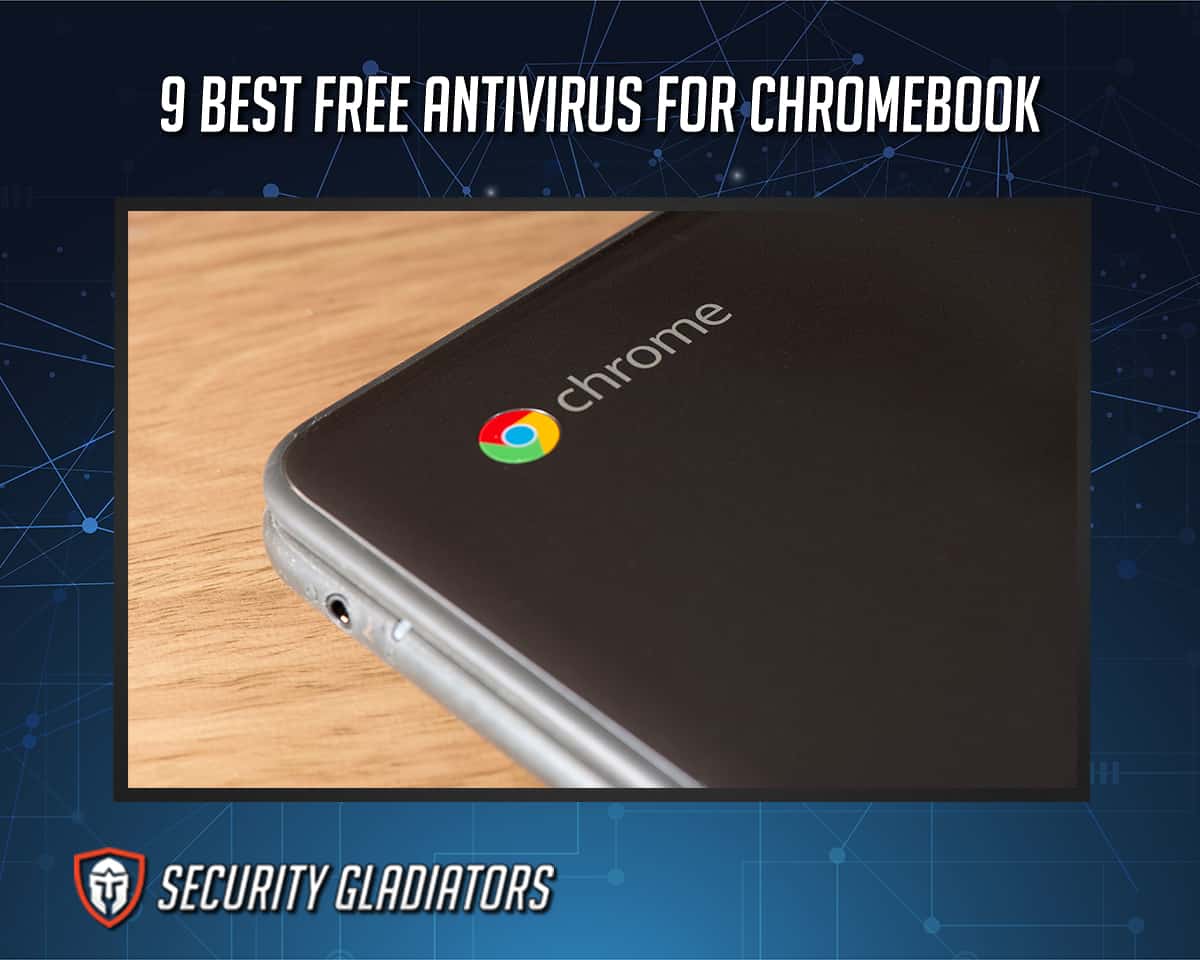 The top three free antiviruses for Chromebook are listed below.
Avast: Best overall with excellent security
Malwarebytes: Efficient with built-in ransomware protection
Avira: Advanced in detecting and removing spyware, adware and other threats
1. Avast Antivirus
Avast is one of the best-secured antiviruses that protects operating systems like macOS, Windows and even Chromebook. Avast antivirus is a Czech multinational cybersecurity program developed by Eduard Kuera and Pavel Baudi in 1988. Some of the advantages of Avast antivirus are effective password management for hacker defense, speedier connections and WiFi inspections.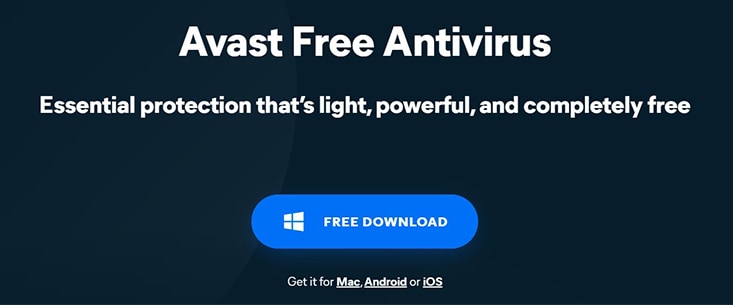 Anti track function, BreachGuard, safe browser and driver updates are just a few of the best features that set Avast antivirus apart from other antivirus programs. Antivirus is also a cross-platform solution that provides the best protection for all devices. Other unique features of Avast are antivirus protection, web threat scanning, browser protection and a cloud management dashboard. Anti-spam, data shredder, intelligent antivirus, home network security safe zone browser, cyber capture, smart scan, driver updater, battery saver and secure DNS are just a few of the features included in this security program.
The first step to using Avast antivirus with Chromebook is to register an account on the Avast website. Then, download the relevant package for the device receiving the software. Launch the application after download and installation and then select the scan option. To scan the computer, click the start button next to the quick scan option. Scanning removable devices, the entire system and folders are straightforward with Avast's features system.
Avast is a simple-to-use program with automatic updates. Avast is designed for easy security with all of the main features of antivirus software. Avast provides users with a free version, premium security and ultimate security. Avast premium security and Avast ultimate security are $29.99 for one device and $39.99 for ten devices per year. These prices, however, are only valid for the first year.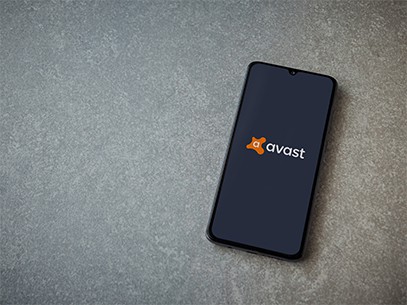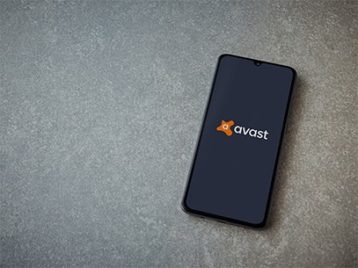 This antivirus may be used by anyone with a web browser and a variety of operating systems, including Android, Windows and Chromebooks, for optimal malware protection. Avast is a powerful antivirus that protects users' devices. In recent AV-Test trials, Avast Antivirus got 5.5 points in the Performance section four times out of five. The software ranks among the lightest antiviruses for PC thanks to a single perfect 6.0 score. Three out of five times in the five most recent tests, Avast Free Antivirus provides 100% protection. The lowest score was 99.8%.
---
2. Malwarebytes Security
Malwarebytes is a Chromebook antivirus that employs specially developed malware technologies to detect, remove and target adware, spyware, potentially unwanted programs (PUPs) and browser hijackers. Marcin Kleczynski created Malwarebytes antivirus to make the internet a malware-free zone. Malwarebytes for Chromebook protects Chromebook users by fighting scams, safeguarding personal information and screening for malware. Malwarebytes also features four layers of protection that keep browsers and software packages safe from infection. Malwarebytes scans for viruses quickly, deletes all signs of infection and blocks the most recent threats.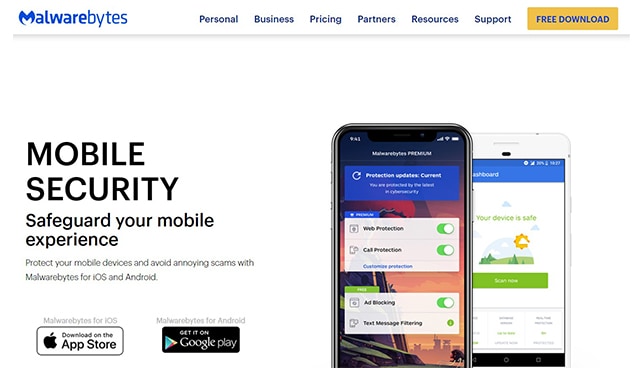 Some unique features of Malwarebytes include four system scan modes which are full, threat, hyper and path. Other features include storage for quarantined files and storage, advanced malware remediation, remote or local remediation, antimalware and warning tools.
The first step in using Malwarebytes for Chromebook is to download Malwarebytes Anti-Malware from the company's website. Before attempting to download, make sure that all open programs on the computer are closed. Then, to get MalwareBytes for the device, click the Download Free option. For both the download and installation procedures, follow the prompts. If the computer prompts for permission to make modifications, choose Yes. Then, finish the installation process. After the program opens, select scan to begin the first scan. This may take several minutes.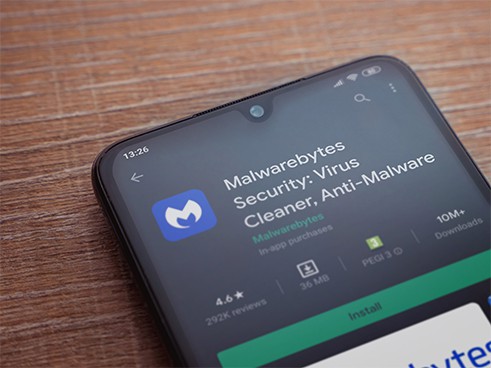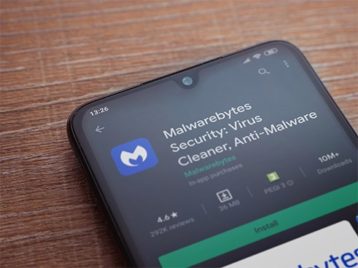 Malwarebytes is a low-cost and trustworthy portable scanning and real-time protection solution. Malwarebytes effectively removes any malware the program detects and features a basic user interface. Malwarebytes offers subscription plans for both personal and business use. Premium plans are available for $1.33 per month for one device (billed $16 annually) and $2.67 per month for five devices (billed $32 annually) for the personal package. Also available is the premium Plus privacy option, which costs $4.17 per month for five devices (charged annually at $49.99). Subscriptions for the business package range from $49.99 to $89.99.
Malwarebytes antivirus is a web-based antivirus that works on Windows, Android, Mac, iOS and even Chromebooks. In the most current AV-tests, Malwarebytes Premium got 4.5 points for security, 4 points for performance and 6 points for usability.
---
3. Avira Antivirus
Avira Free Antivirus for Chromebooks is one of the best free antiviruses for Chromebooks with built-in ransomware protection. Tjark Auerbach, a German developer, created the antivirus software Avira Antivirus. The built-in ransomware safeguards users' local data from disastrous attacks. Avira antivirus analyzes local files and even external devices for infection. This German antivirus, like the premium versions of some competitors, is quite effective. Avira offers all features for free and adds an extra layer of security by requiring users to protect apps with a PIN. Avira also adds privacy permissions for system optimizer and VPN monitor apps.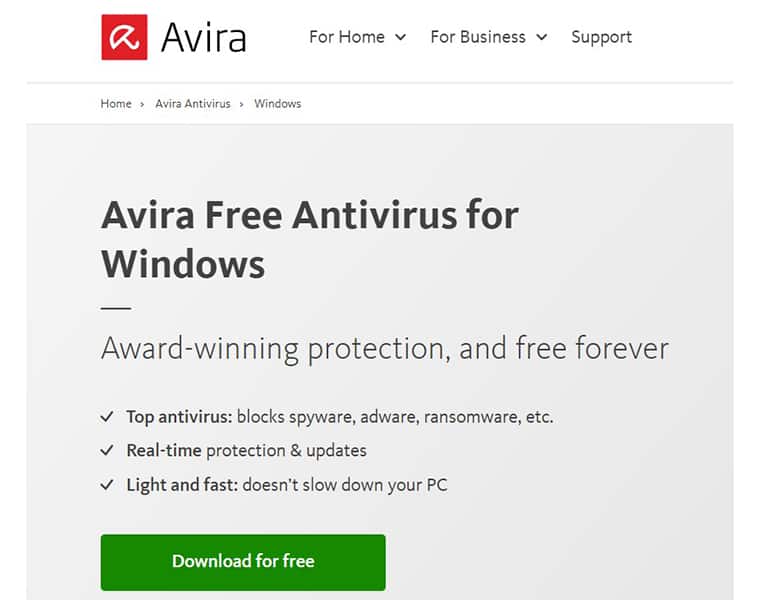 Some of the distinctive features of Avira antivirus are strong server protection,
network defense
and real-time server protection. Avira free antivirus software is also available for all devices and is completely free. Because the antivirus software is fast and efficient, the virus has little impact on system resources. This virus offers advanced repair functions in the antivirus scanner and for infected folders. Avira's built-in features include a firewall, Device Protection whitelists, browser safeguards, performance optimization tools, a password manager and a game booster.
Chromebook users who want to use Avira antivirus must register and choose a payment plan on the antivirus website. The next step is to download the software after completing the registration process. After installing the software, start Avira by right-clicking the taskbar icon and selecting Start AntiVir, then Scan System Now. Another box will appear, scanning the system. Avira begins the scanning procedure by looking for hidden objects and spyware before moving on to infections. Avira is one of the most effortless to install and operate. Avira's features are simple to use, even for beginners. Users who are not tech aware will utilize the software, conduct an antivirus scan and use the device optimization functions.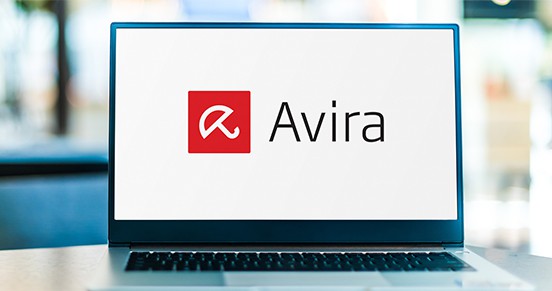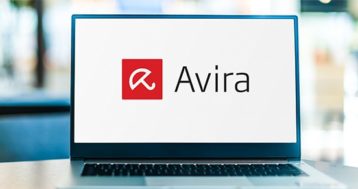 Avira provides both free and premium antivirus software for personal and business use. The personal plan comes in two forms: a free version and a paid Pro version for one device that costs $35.99 per year, $61.99 for two years and $82.99 for three years. Similarly, the overall pricing plan is determined by the number of devices.
Users can use Avira antivirus to defend themselves from online threats to the fullest extent possible. Avira Prime, for example, is cross-platform and multi-device compatible, supporting Chromebooks, Windows, macOS, iOS and Android. The antivirus program can defend against malware and other dangers such as rootkits, phishing, adware, spyware, hackers and a variety of others.
---
4. AVG Antivirus
AVG antivirus (Anti-Virus Guard) is a program that Chromebook users can use to identify and remove malware in real-time. AVG AntiVirus is an antivirus program created by AVG Technologies, an Avast subsidiary. AVG is a free antivirus that works on Chromebooks, iOS, Android, Windows and Mac. The paid edition of this app allows the user to select up to 10 devices. AVG provides security, a smart scanner, anti-theft and camera trap features to users. Similarly, the free edition provides everyone with a free antivirus solution. Users may also bank and purchase online with ease and security.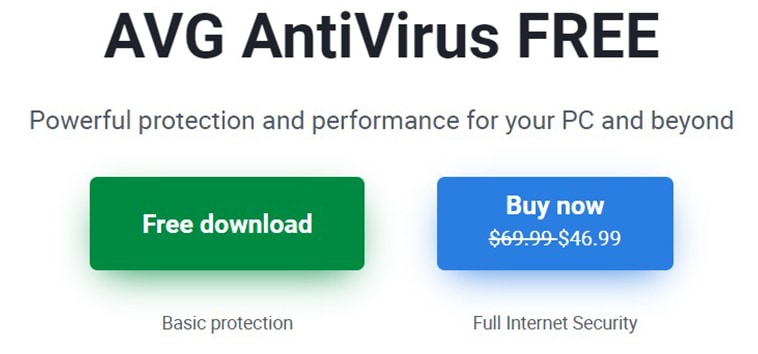 AVG offers additional unique services such as email security, cyber capture, payments protection, privacy protection, WiFi guard and intelligent threat detection. AVG antivirus's primary features include AVG online shield and compatibility with various platforms (Windows, macOS, Androids, Chromebook). Link scanner, anti-theft, camera trap, app lock, device lock, app backup, file server security, mobile security and ransomware management are other features included. AVG provides many solutions to keep people safe when surfing the web. Before a user connects to a WiFi network, the program examines the network automatically. AVG also checks websites in real-time as users browse to prevent Chromebook users from connecting to sites that could infect users' devices with spyware or adware.
To download and register Anti-Virus Guard, users should go to the company's website and download the software version that's compatible with the device. Then, run the program as soon as the installation is finished and scan the device for any threats.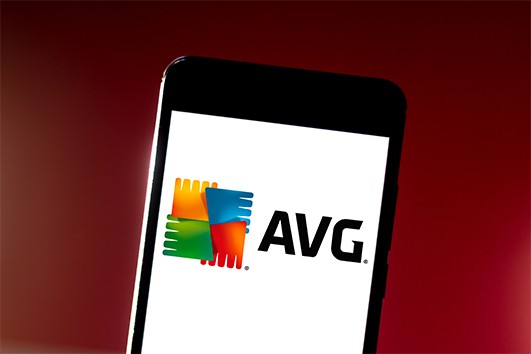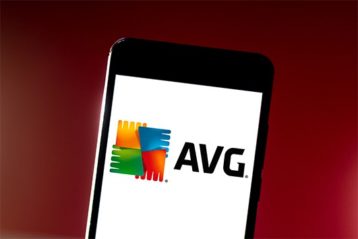 AVG's UI is simple enough for non-technical users to grasp. AVG is a user-friendly antivirus software that is one of the most dependable.
AVG subscription costs range from $26.99 for one computer ($69.99 after the first year) to $35.99 for up to ten devices ($89.99 after the first year). AVG is also available for Mac OS X, iOS, Android and Windows. Users have recognized AVG as one of the most proactive tools for detecting and removing threats.
---
5. Bitdefender Antivirus Free
Bitdefender is one of the best free antivirus programs for Chromebooks, offering outstanding malware protection. SOFTWIN, a Romanian computer software business, developed Bitdefender. This antivirus software suite is designed for various operating systems, including Mac computers, Windows PCs, mobile devices and enterprise solutions. Bitdefender has the benefit of detecting and blocking harmful websites that are likely to harm users. Similarly, users' personal information, such as passwords and bank account numbers, is protected against criminals' nefarious acts. Bitdefender offers excellent malware protection and a monitoring feature that informs customers about email threats and data breaches.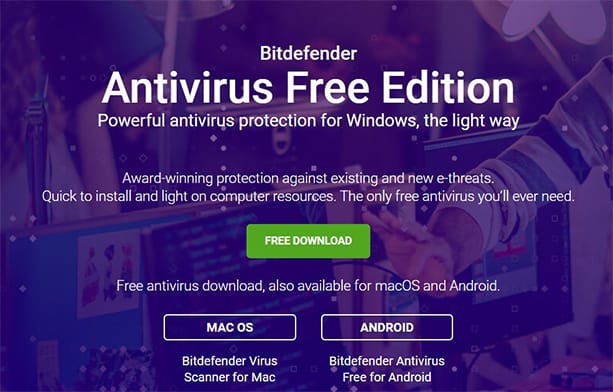 Bitdefender uses a large malware database and machine learning to detect both known and developing threats. Bitdefender also provides four different types of scanning: quick, custom, system and vulnerability scans. Aside from Bitdefender's unique features, Bitdefender's main features are anti-phishing, ransomware remediation, WiFi protection, file shredder and antivirus scanning are all included in the antivirus. Other features include real-time data protection, network threat prevention, sophisticated threat defense, multi-layer ransomware protection, better vulnerability assessment, web attack prevention and anti-phishing systems.
Bitdefender offers an easy-to-use user interface that provides comprehensive malware protection and a slew of other internet security features.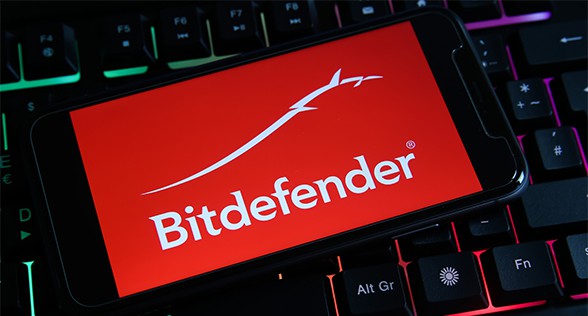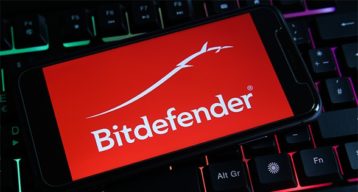 Bitdefender antivirus has three premium options, each based on the number of connected devices. A one-year plan costs $39.99, a two-year plan costs $69.99, and a three-year plan costs $89.99 for one device. Although payment prices change after the initial payments, consumers can save money by purchasing multiple devices.
Bitdefender antivirus provides cross-platform protection for up to ten devices, including Windows PCs, Macs, smartphones and tablets running Android or iOS. Because data safety and security are important, online users can use the Bitdefender antivirus program to safeguard information. Bitdefender received high marks from users for strong performance and quick malware detection and removal.
---
6. TotalAV
TotalAV is one of the best options for Chromebook antiviruses. This antivirus program protects users against a wide range of threats. TotalAV was developed by a firm based in the United Kingdom. There is a free version of the antivirus and a commercial version for a small fee. For Chromebook users, TotalAV includes a lot of handy features. A real-time app monitor is one of the features that protect users against harmful apps and extensions. Furthermore, the antivirus safeguards users against malware or apps that may jeopardize security.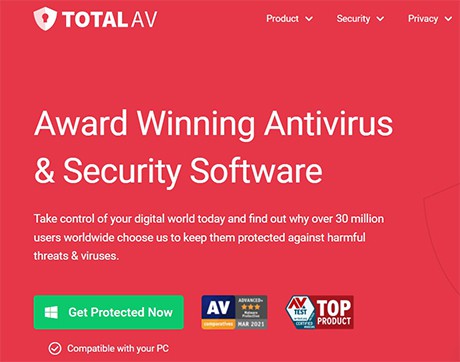 TotalAV provides an excellent Android app that is easy to use on Chrome OS for Chromebook users. A WiFi checker, a data breach checker and a VPN are all included in this program. The major features of TotalAV are real-time virus protection, anti-phishing protection, system cleanup, VPN (a virtual private network), password manager, data breach monitoring, identity theft monitoring and 24/7 rapid help.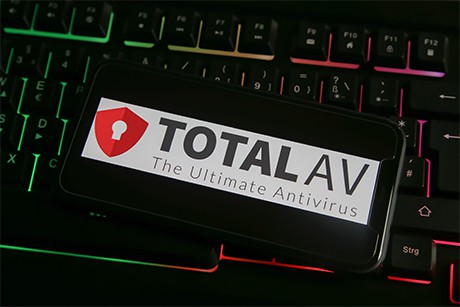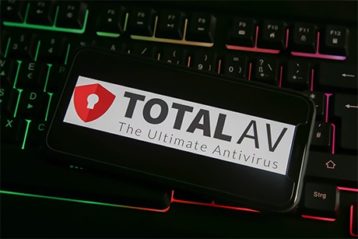 TotalAV for Chromebooks is simple to use. The procedure begins with a visit to the antivirus website to create an account and download software. After the download is complete, look for the TotalAV icon in the Windows taskbar at the bottom of the screen and click to open the TotalAV software. Then click OK, Start Scan to start the computer's initial virus scan. Using the antivirus program is simple. Users can easily examine all installed applications, uninstall them and even remove multiple applications at once with TotalAV. TotalAV's Duplicate File Finder can also easily locate and delete duplicate files that are taking up space.
Antivirus pro, internet security and comprehensive security are the three categories of protection offered by TotalAV. Antivirus Pro is $19 per year, internet security is $39 per year and comprehensive security is $59 per year. TotalAV is a high-performance and cost-effective antivirus with few features.
---
7. ESET
ESET (Essential Security Against Evolving Threats) antivirus for Chromebooks is one of the best, with a user-friendly interface. Peter Pako and Miroslav Trnka produced the original version of ESET NOD. The ESET app is only available for a 30-day free trial. Beginners who wish to test out various antivirus features without having to pay can use this ESET. ESET now powers Google Chrome Cleanup, which warns users about potential dangers. ESET protects users with malware scanning technology.

The unique sides of ESET are anti-phishing protection, a network scanner for WiFi threats and a security audit feature for all programs. The program is also known for multi-platform security, secure web browsing, camera security, parental control, banking and payment security, and botnet prevention.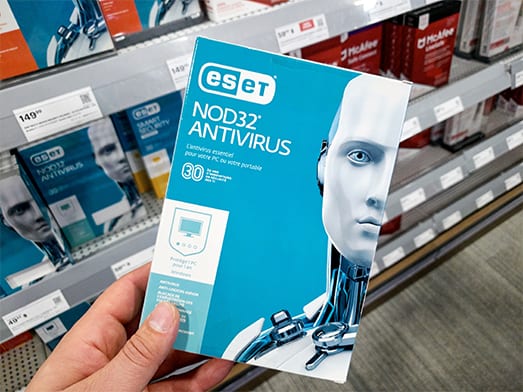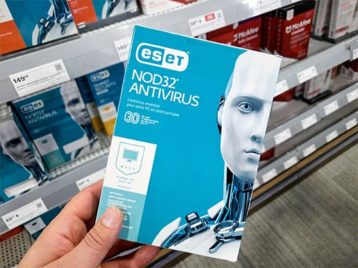 Using ESET antivirus for Chromebooks entails purchasing an ESET security package and registering on the company's website. Users will receive an email with the license key after creating an account. Then, users can choose and download the preferred products and, after installing the software, use the license key to activate the software. ESET makes using the software simple by providing well-organized instructions and dashboards.
ESET NOD32 is $39.99 per year, ESET internet security is $49.99 per year, and ESET smart security premium is $59.99 per year. ESET antivirus can protect phones, laptops, Windows, macOS and Linux, in addition to Chromebooks and Android. This antivirus is safe and effective at protecting devices from malware, phishing scams, ransomware and other forms of online dangers.
---
8. ScanGuard
ScanGuard virus is a new yet excellent Chromebook antivirus that scans in real-time. This indicates that the software continuously examines the user's gadget in the background. SS Protect Limited, based in the United Kingdom, produced ScanGuard antivirus. ScanGuard antivirus is an all-in-one security and enhancement application that is intuitive to use and provides top-level protection for all users' devices, including PCs, Macs, iOS devices and Android devices. The user-friendly ScanGuard interface automatically detects, quarantines and removes malware, adware, trojans and viruses.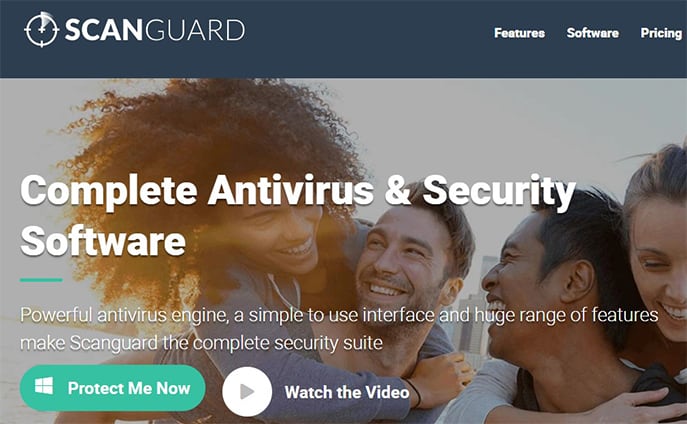 Threat prevention, secure site and web extension, cookie cleaning, password vault, ad-block pro and battery monitor are the primary features of ScanGuard.
ScanGuard provides unrivaled security across different platforms and devices. ScanGuard features such as real-time scans, file protection and surfing protection run in the background, automatically detecting, quarantining and deleting any threats posed by malicious attachments or links ScanGuard protections ensure users can't access any harmful files even via email.
Users must download ScanGuard from the website to use the antivirus on a Chromebook. The next step is to install antivirus software and begin scanning devices. ScanGuard is an easy-to-use application for users. The subscription plan for scan guard costs $24.95 yearly. ScanGuard is compatible with all operating systems, including Android, Mac OS, iOS, Windows and Chromebooks. ScanGuard is a simple but effective product. ScanGuard is a security suite that emphasizes usability and simplicity. Users will be able to monitor the device's status, even from the dashboard, because of this simplicity.
---
9. Kaspersky Internet Security
Kaspersky is an antivirus that protects users' devices against viruses at a high level. Because of the program's outstanding performance, Kaspersky is rated one of the best antiviruses for Chromebooks. Eugene Kaspersky created Kaspersky internet security to provide total device protection. Kaspersky has both a free and a premium version. The advantages of adopting Kaspersky are focused on maintaining a malware-free online environment. Kaspersky offers anti-malware protection for web traffic that passes through each user's internet gateways. A business that is malware-free fosters productivity. By providing users with a virtual keyboard, Kaspersky prevents personal information from being leaked.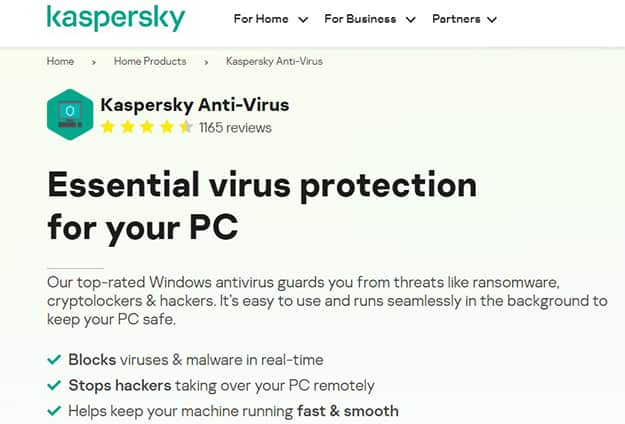 Some of the few distinct features of Kaspersky Internet Security are compatibility with a wide range of platforms, automatic security patching, webcam protection, extra security features, VPN, parental controls, spam filter and a firewall. Kaspersky offers full-scale protection from cyber threats by offering real-time protection, payment protection, ad blocker, anti-phishing, password manager, advanced anti-malware features and anti-hacking.
To use Kaspersky Internet Security for Chromebook, users need to visit the Kaspersky website for download. Users should check for compatibility before downloading. Users' devices must have at least a 1GHz processor, 2GB of RAM and 920MB of storage space. After downloading the app, users will be prompted to enter the activation code supplied to the relevant email address. Users can also take advantage of the 30-day free trial.

Kaspersky is a good antivirus scanner with extra features that help people stay safe online. Even for users who are not tech-savvy, Kaspersky is simple to use. The cost of a Kaspersky subscription is $39.99 yearly for three devices.
Kaspersky antivirus software for PCs, Macs, Chromebooks and Android devices is available. As a strong software, the app offers a 100% detection rate, numerous types of scans to pick from, great real-time protection, and does not slow down a system during a full system check, according to users' experience.
---
Why Do Chromebooks Need Antivirus?
Chromebooks require antivirus software for full protection to avoid being spied on and other emerging threats. Chromebooks can get viruses, despite the built-in security mechanisms. As a result, installing an antivirus on a Chromebook will protect the device against intrusions such as phishing. Virus scanning, sandboxing, free automatic updates and a fast recovery process are some of the built-in features of Chromebooks.
How to Download and Install a Free Antivirus on Chromebook
It's easy to download and install a free antivirus on Chromebook. The Chromebook platform is secure but still requires additional protection. Users may get a free antivirus for HP Chromebook, a free antivirus for Samsung Chromebook and a free antivirus for any other Chromebook by using the same approach. The instructions on how to install antivirus on Chromebook are given below.
Antivirus programs can be downloaded from the Google Play Store app.
Visit the Google Play Store.
Search for the preferred antivirus program.
Then, install the app for Chromebook by tapping the "Install" button next to the app's icon.
What Are the Differences Between Free and Paid Antiviruses for a Chromebook?
Paid antiviruses have more features and offer users more protection. Features of a paid antivirus for Chromebook are given below.
Unlimited bandwidth
Excellent built-in VPN
Increased number of users
Parental control
Access to technical support
Identity theft protection
Deep cleaning
Paid antivirus software can be intrusive at times. Even the most affordable antivirus software can annoy users by sending out updated notifications. Furthermore, paid antiviruses may be costly to maintain or update. The key distinctions between premium and free antiviruses are in terms of features.
A free antivirus program only has basic functionality, but a paid antivirus program has more advanced features. Some antivirus programs exclusively offer technical support to paying customers.
What Other Security Tools can be Installed on Chromebooks?
Chrome OS is a Linux-based operating system developed and owned by Google for a fast, simple and secure operating system that runs on all Chromebooks. The Chrome OS is secured, fast, smart and has automatic updates. To enhance the security of Chrome OS, users can install the following best security tools for Chromebooks.