Kodi, previously XBMC, is a free and open-source home entertainment manager developed by Microsoft. Users can access all forms of media with Kodi's software, including video, movies, television shows, music, podcasts, videos, images and games. Kodi is distinct from other media players in many ways, but mainly, the platform allows users to tailor the software to meet specific interests and access live TV shows. Additionally, Kodi is cross-platform, meaning users can install the software on any device. Kodi enables users to access entertainment with a single click, choosing local or network storage content.
Kodi, particularly when combined with addons, is an excellent choice for users preferring cordless devices. Numerous Kodi addons are available to improve a user's overall experience, but with rapid advancements in technology, choosing the best Kodi addons might be challenging. There are music extensions, sports addons, movie addons and software additions accessible. This article will cover the best Kodi addons for sports content.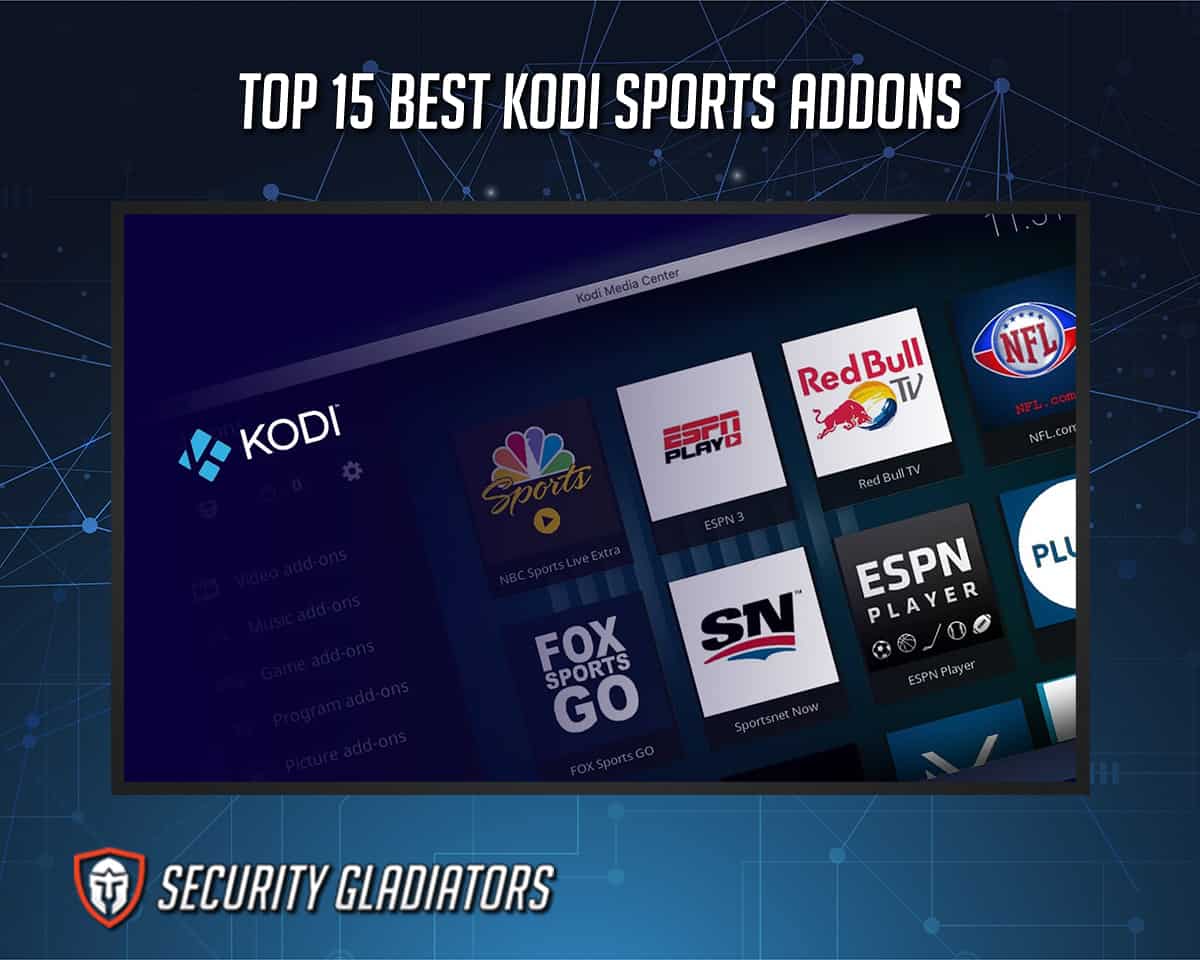 The top 15 best Kodi sports addons in 2023 are listed below.
Best Kodi Sports Addon for NFL: ESPN
Best Kodi Sports Addon for FireStick: The Crew
Best Kodi Sports Addon for American Sports: ApeX Sports
Best Kodi Sports Addon for Boxing: Rising Tides
Best Kodi Sports Addon for Sports Events and Direct Links: Mad Titan Sports
Best Kodi Sports Addon for Sporting Events: SportHD
Best Kodi Sports Addon for Golf: The Loop
Best Kodi Sports Addon for Sports and Documentaries: LooNatics Empire
Best Subscription-based Kodi Sports Addon: DAZN
Best Kodi Sports Addon for Children's Programs: TVOne
Best Kodi Sports Addon for Wrestling: Endzone
Best Kodi Sports Addon for Live TV: Centry Sports
Best Kodi Sports Addon for Motorsports: Sportowa
Best Kodi Sports Addon for Mixed Martial Arts: Simple Sports
Best Kodi Sports Addon for Music: LiveNet
1. The Crew
The Crew is a top-rated Kodi addon that enables users to access various free materials and enhance the movie and television viewing experience. The addon has numerous areas for specialized content, such as IPTV, live sports, kids, comedy and radio.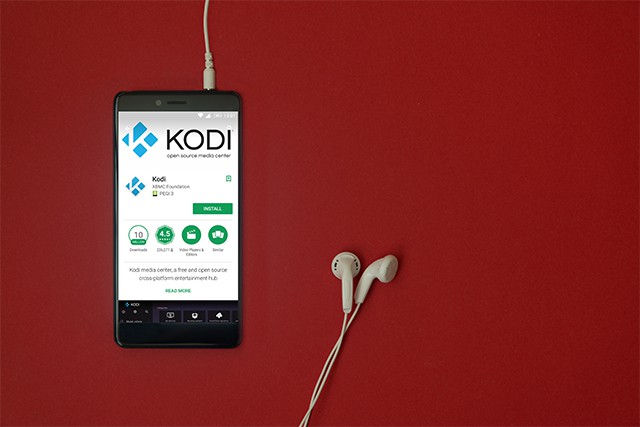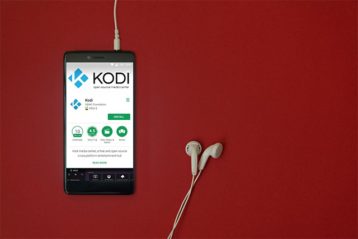 This addon has a decent user base, with 102 followers on GitHub and 52 likes on the source repository. On the other hand, many users use The Crew with caution due to the potential dangers of unauthorized addons. The Crew was released on March 31, 2021.
The Crew's advantage involves various unique features allowing users to customize the addon to taste. Users can navigate through The Crew addon to other addons such as Mad Titan, Base and Chain Reaction. Additionally, the plugin allows Real-Debrid sign-in and streaming in 1080p and 4K resolutions.
However, The Crew's main disadvantage is that users could be exposed to malware and pirated content. Additionally, the addon does not originate from the official Kodi website. However, users can protect personal data against potential cyber threats posed by The Crew addon by using a reputable VPN service.
Despite the extensive library of content available through The Crew, the addon is entirely free.
---
2. Mad Titan Sports
Mad Titan Sports is a popular addon for Kodi. The Mad Titan Sport is mostly focused on sports and is compatible with Kodi 19. This addon provides live streaming, highlights and replays for various U.S. sports, including the National Basketball Association (NBA), the National Football League (NFL), the National Hockey League (NHL) and wrestling. Apart from sports, users may also watch live television with addons such as Pluto TV and USTV. The launch date of Mad Titan Sports is unclear, but the repository website indicates that the addon was updated on March 15, 2023.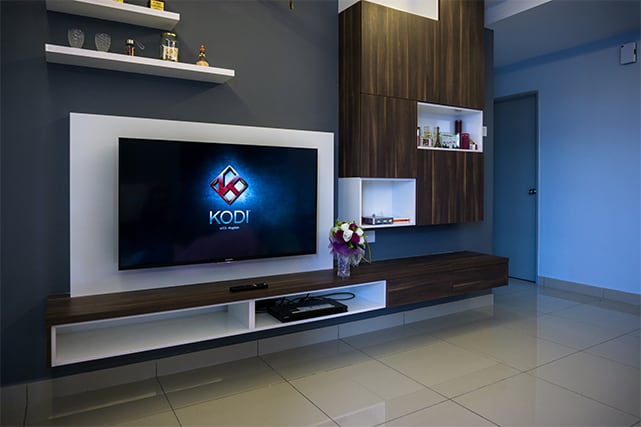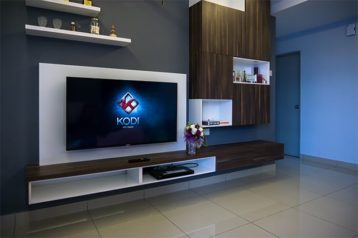 The primary source of criticism for Mad Titan Sports is the addon's lack of security. Also, most people believe that utilizing any third-party software is extremely dangerous. As a result, because Mad Titan Sports is only available via the Magnetic Repository and not Kodi, people continue to have reservations about the addon's privacy policy. Using a VPN, on the other hand, should address these concerns.
Apart from security problems, this Kodi addon is extremely effective. Users can easily and affordably stream live sports using the addon. The fact that the Kodi addon is a free service is one of the benefits. Additionally, the plugin features an intuitive, well-organized interface. Additionally, high-definition video streaming is available in resolutions ranging from HD to 4K.
On the other hand, users may encounter content that might not play properly when using the Kodi sports addon. There is also a debate around Mad Titan Sports' privacy policies. However, the plugin is completely free to use.
---
3. SportHD
SportHD is a top-rated Kodi addon specializing in sports content. This addon lets users view live sporting events via prominent sports streaming websites. Also, SportHD provides viewers with high-quality views of both live and replayed sporting events. This addon works with both Kodi 18 and Kodi 19.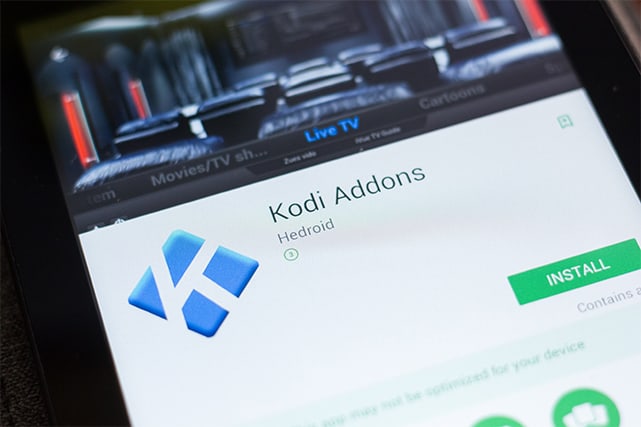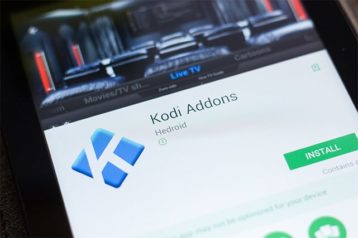 According to the Bugatsunho repo, the SportHD Kodi addon has 39 likes. However, the SportHD addon has been criticized for making certain premium content freely available to users. Users also believe the addon exposes users' devices to malware and unwanted access. As confirmed by the repository, this addon was released on March 26, 2020. Overall, this SportHD is very effective.
Several of SportHD's benefits include collecting several sporting events, rapid playback and the ability to play in the background. Additionally, users can get a preview of upcoming sporting events. The sports available for streaming on SportHD include chess, basketball, snooker, motorsport, handball, rugby, NFL, UFC, wrestling, football, hockey, volleyball, darts, tennis, boxing, cricket and baseball.
On the other hand, SportHD might make users' devices vulnerable through unauthorized third-party exposure. Nevertheless, users can obtain the addon for free through the Bugatsinho repository.
---
4. LooNatics Empire
LooNatics Empire is a top-rated Kodi addon that provides a variety of sections and categories from which viewers can select various types of content. LooNatics Empire features films, television series, IPTV, sports and documentaries.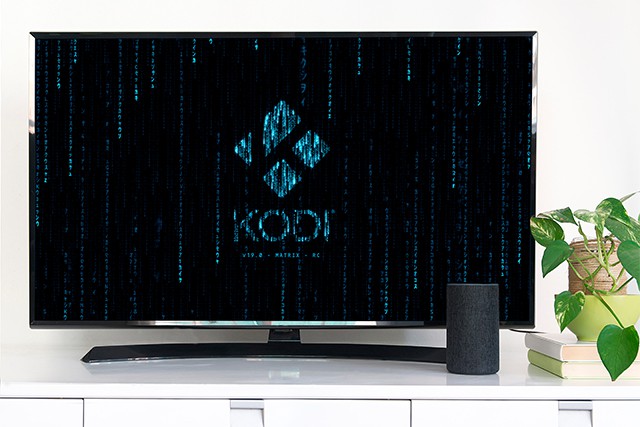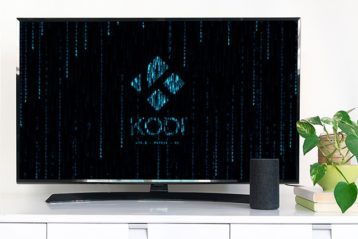 The addon has a large user base and a substantial amount of likes. Due to the lack of an official repository for the addon on Kodi, several users have criticized and questioned LooNatic Empire's security. Above all, the addon effectively simplifies the process of streaming for users.
One of LooNatics Empire's advantages is that the addon features an attractive interface. Additionally, LooNatics Empire provides users with various media items such as movies, television shows and live sports.
On the other hand, the disadvantage of this Kodi addon is similar to that of most Kodi addons, namely the download source. The reality is that the vast majority of third-party software is insecure. However, users may be protected by using a VPN.
LooNatics Empire is a completely free Kodi addon.
---
5. The Loop
The Loop is a popular Kodi addon found in the Loop repository. The addon enables users to watch live sports online. The Loop is a comprehensive addon that is divided into categories. Loop addon provides users with a superior service by sourcing links from various websites and television providers in the United Kingdom, the United States and Canada.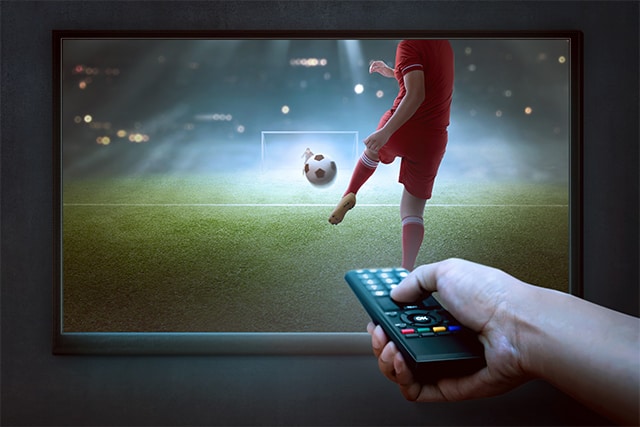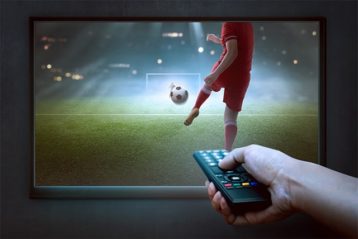 Loop was released on Nov. 6, 2020, as confirmed on the LoopAddon GitHub site. Numerous users of The Loop addon for Kodi benefit from this high-quality sports streaming app. Due to The Loop's unavailability on Kodi's official repository, many users have reservations about the addon's privacy. Still, The Loop is a useful Kodi addon that enables users to watch live sports. Autozone, Golf 24/7, Copa America Zone, Fan Zone, Fight Zone, Major League Baseball (MLB), NBA, NHL, Soap Zone and Game Zone are a few of the categories.
The primary disadvantage of this addon is the download source. The Loop is a third-party addon that gives users a sense of insecurity. Alternatively, users can get extra protection by using a VPN.
Overall, The Loop is a free addon that provides the best entertainment at no cost.
---
6. ESPN
ESPN Kodi is a dedicated and official addon for ESPN and Kodi fans. The ESPN addon enables users to watch live games and on-demand sports material.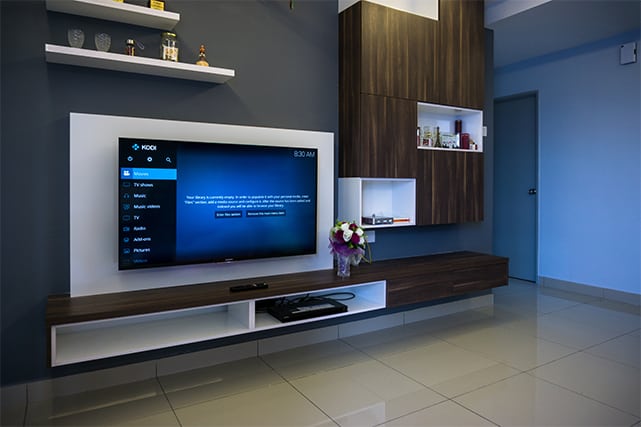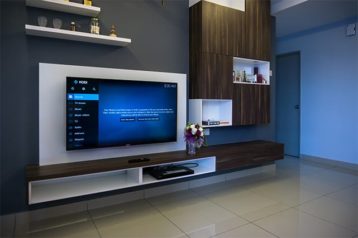 ESPN has a user base of over 20 million users and over 700,000 likes. The primary criticism leveled against this addon is that users may not access paid content. Furthermore, ESPN was founded in 1995, but the brand still offers quality streaming capabilities for the modern market.
The ESPN addon's benefits include an easy-to-use interface that enables users to search for favorite content rapidly. Compared to other third-party addons, ESPN is both secure and sensitive to users' privacy. Additionally, the addon gives schedules for forthcoming sporting events and allows users to download game highlights or articles for offline reading.
Users can access ESPN radio stations and over 100 podcasts using the ESPN addon. Similarly, the addon provides coverage for 42 leagues, including the NFL, NBA, WNBA, MLB, NHL, NCAAF, NCAAM, NCAAW, UFC, EPL, MLS, Serie A, Champ League and Men's Golf.
One disadvantage of the ESPN addon is the limited amount of professional football and basketball coverage available. Still, the ESPN Kodi addon offers affordability as a no-cost option. There is also a premium version of ESPN.
---
7. ApeX Sports
ApeX Sports is a popular Kodi addon that provides viewers with a high-quality sports streaming experience. ApeX Sports scrapes video sources from popular sports websites to provide users with live sports, live TV, replays and highlights.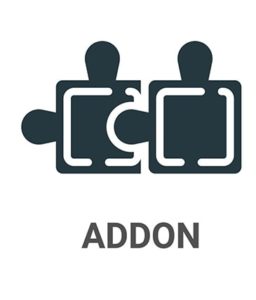 According to the Arxtic-ape Repository, this addon has many user bases with two likes. ApeX Sports is not available on the official Kodi repository, which gives critics the impression that the addon is insecure. ApeX Sports was scheduled to launch on March 24, 2021. Nonetheless, the addon is very effective in streaming live sports.
The benefits of using the ApeX Sports Kodi addon include an extensive range of content and the ability for users to store the content directly within the addon. Additionally, the addon features categories such as live TV, live sports, highlights, tools, football, basketball and baseball. On the other hand, the disadvantage of employing ApeX Sports is the security risk that third-party software programs may impose.
ApeX Sports is a no-cost Kodi addon, which is great for users who prefer an affordable streaming solution.
---
8. DAZN
DAZN is a low-cost subscription-based Kodi addon that allows non-cable subscribers to stream sports. This addon is a reliable streaming platform where people can watch live sports on-demand.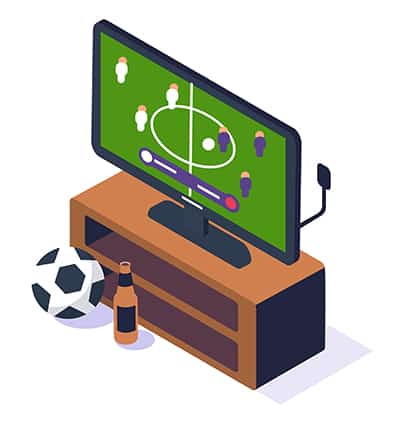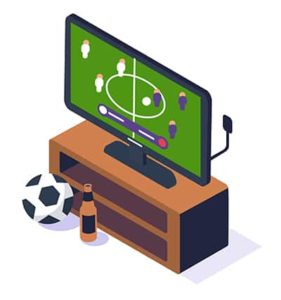 Since September 2018, when DAZN started in the U.S., the software has gained popularity for its excellent services. DAZN boasts a large user base, with over 200,000 ratings. Meanwhile, the addon is only available in certain locations.
The DAZN Kodi addon provides a fantastic service for streaming sports like MMA, UFC and boxing. DAZN's features include an intuitive interface, a diverse selection of content, constant content updates, high-quality live streaming and subtitles.
The DAZN addon is an excellent way to watch a range of sports content, including NFL, NHL, Premier League matches, NBA and MLB games, and World Cup highlights.
However, one major downside of DAZN is that users can only use DAZN in some countries, including Germany, Canada and Japan. Also, DAZN is not a free service; subscribers need to pay $20 per month in Canada or €9.99 per month in Germany or Austria.
---
9. Sportowa TV
Sportowa TV is a Kodi addon that provides live streaming from various sports channels to Kodi users. The addon is structured by category, which corresponds to the page names. The VIP League, TVP Sport, Crackstreams and LiveSports are just a few categories available to users. The platform also offers basketball, motorsports and football.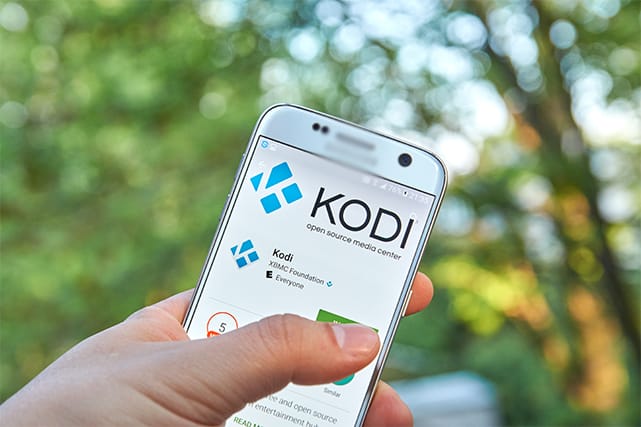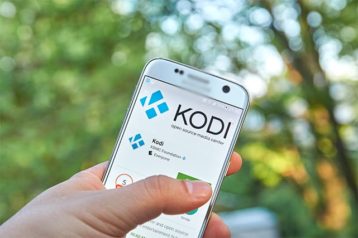 Sportowa TV is rated three stars, yet with an unknown number of users. However, this addon is not available in the official Kodi repository. Also, using third-party applications might be risky, and people regard Sportowa TV as unsafe. Sportowa TV was released on June 26, 2017, via the mbebe repository.
Security concerns aside, the Sportowa TV addon is quite useful. Sportowa's advantages include regular bug patches, a large selection of available sports information and an intuitive user interface.
However, this addon's disadvantages are the security and privacy risks. Additionally, the plugin solely provides only sports updates. Users can, however, protect personal data by using a VPN.
Like most Kodi addons, Sportowa is free to use.
---
10. Rising Tides
Rising Tides is another unique Kodi addon that enables users to watch various sports channels, including those broadcast in the U.K. and U.S. This addon is well-organized and user-friendly. The Rising Tides connects users with links across all available sporting events.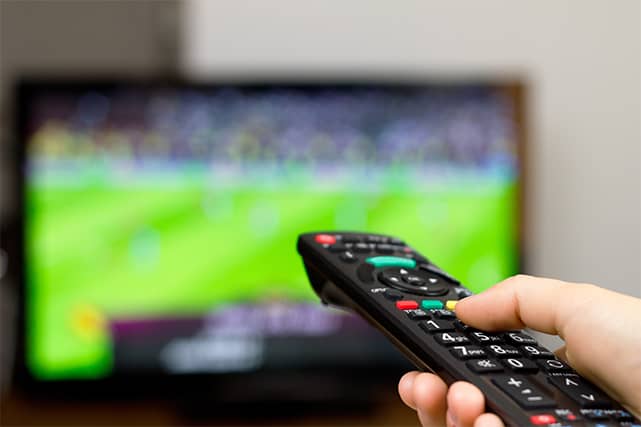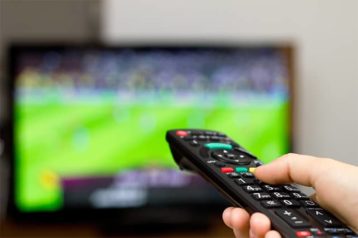 Many sports enthusiasts rely on Rising Tides for current information about upcoming events. The addon is very effective and has modestly updated content directories. However, this third-party addon may lead to additional security risks. Rising Tides offers a variety of categories, including live football (soccer), football highlights, sports channels and live pay-per-view events.
Rising Tides offers a variety of benefits, including high-quality streaming video and constant sports updates. While users may enjoy the Rising Tides Kodi addon, the software has the disadvantage of offering just sports content.
Like the majority of Kodi addons, Rising Tides is a free program.
---
11. Centry Sports
Centry Sports is a Kodi addon for sports found in the Centry Repository. The plugin provides live streams in various sports categories with a large variety of links. Additionally, the plugin features an intuitive interface that simplifies navigating. The Century Sports Kodi addon was released on Feb. 5, 2023, as seen on GitHub.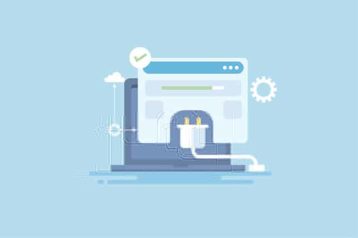 The Centry Sports addon has drawn in a user base that values live sports events. Centry was suspected of imposing unauthorized access to users' data as a third-party addon. Still, Centry is effective at providing valuable content.
Centry Sports' features include an intuitive interface, links to available sporting events and accessibility. Additionally, Centry Sports offers a slew of free channels. On the other hand, the downside is related to dangers with other third-party Kodi addons.
Centry Sports is a free Kodi addon.
---
12. Endzone
Endzone is a sports addon for Kodi users that provides access to various sports activities like American football, basketball, boxing and wrestling. Users can download the Endzone sports addon from the Grindhouse Repository. However, depending on the addon update, Endzone addon sections may contain the World Series, the NFL, the NBA, the NCAAF, MMA/Boxing, MFB, NHL, wrestling and NASCAR, among others.
Endzone is a popular plugin that receives regular intriguing sports updates. Like other Kodi addons, Endzone has been criticized for being a third-party addon. Despite this, the plugin is quite effective.
Endzone's advantages include reliability, regular updates, an easy-to-navigate layout and live streaming for American sports.
Note:
The problem with the Endzone extension is that the addon exposes users' devices to security risks.
---
13. LiveNet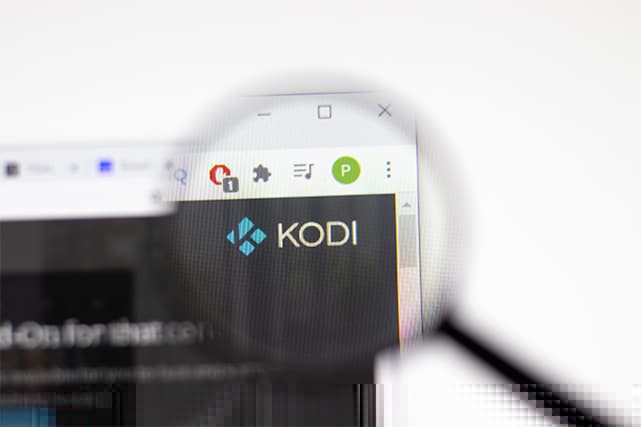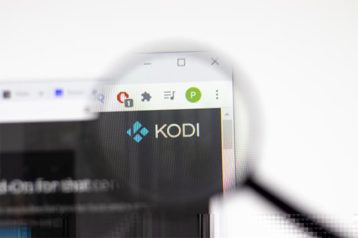 LiveNet is a Kodi plugin that provides access to thousands of live television channels. This addon is available for free download from the Loonatics Asylum Repository. One of the most remarkable qualities of this addon is how well-structured the interface is to satisfy users' needs. LiveNet streams live sports, entertainment, news, music, movies, television, documentaries, children's shows and religious content.
According to Loonatics Asylum, LiveNet has many users with five likes. Despite the numerous benefits LiveNet provides, critics believe the addon is not secure due to its third-party origin. Simultaneously, LiveNet enables users of Kodi to view different types of content for free. LiveNet was released on Feb. 14, 2020.
The benefits of the LiveNet Kodi addon include the opportunity to watch live TV from anywhere in the world. Additionally, users may easily access favorite content due to the addon's structured design. Users can access information from Canada, Pakistan, Germany, the U.K. and the U.S., among other countries. Additionally, LiveNet is a credible source of information accessible to all Kodi users.
Note:
The disadvantage of using the LiveNet addon is the risk to one's security and privacy. Users can stay protected by using a reputable VPN.
Most importantly, the LiveNet Kodi addon is free.
---
14. TVOne
TVOne is a feature-rich Kodi addon that provides access to live television channels worldwide. This addon can be downloaded from the Octopus Repository. TVOne features sections and categories specialized to documentaries, religious programming, children's programming and television shows. Additionally, users can select from various countries to access a variety of information, including Pakistan, India, Turkey, South India, Portugal, the U.K., the U.S., Bengal, Indonesia and Australia.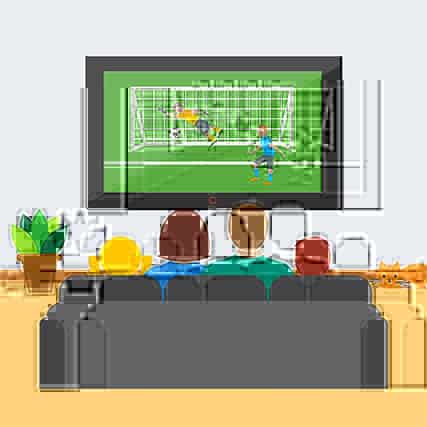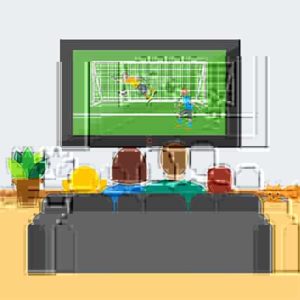 TVOne has a large user base as a result of the unique content. The criticism leveled by TVOne users is that the addon is unavailable on the official Kodi repository. Regardless of this criticism, TVOne is often regarded as an effective streaming solution with a plethora of content.
The benefits of using TVOne include high-quality video streaming, access to live TV stations from several countries, support for subtitles, background playback and an easy-to-navigate interface. The disadvantage of TVOne is the lengthy buffering experience and the potential security risks.
Overall, TVOne is a free-to-use Kodi addon that allows users to access various channels.
---
15. Simple Sports
Simple Sports is one of the best Kodi addons for watching live sports television and replays. Most of these live television broadcasts are available in the U.S., the U.K. and Germany, among other countries. Simple Sports offers live events from the WWE, NFL, MLBA, NHL, NBA, hockey and mixed martial arts. Likewise, Simple Sports covers a broad range of sporting events and highlights. There are several categories in the Kodi addon, including football channels, fight sports, sports TV, true sports and Champions League.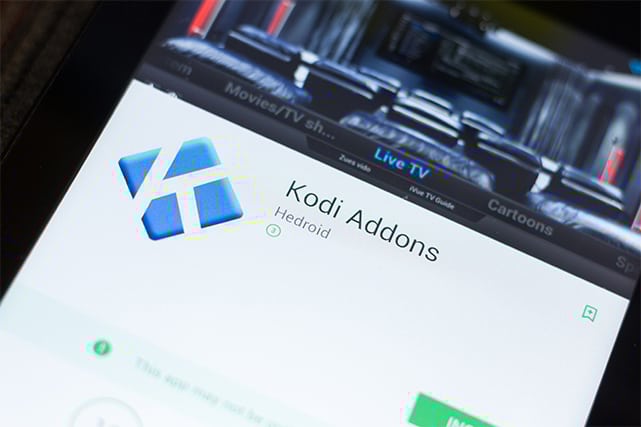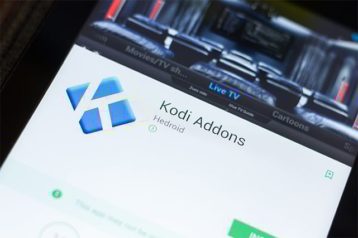 Like other third-party addons, Simple Sports has been criticized for security reasons. However, this addon effectively streams live sports and free IPTV in high quality. Additionally, users can watch on various prominent sports networks, including NBCSN, BT Sport, Bein Sports, Sky Main, ESPN, Fox Sports and Eurosport.
The advantages of integrating the Simple Sports addon include 1080p video streaming, accessibility and support for several sports channels. However, the disadvantages include incompatibility with some types of material and the possibility of security breaches.
The Simple Sports Kodi addon does not require a subscription; the addon is completely free.
---
What to Know about Sports Addons on Kodi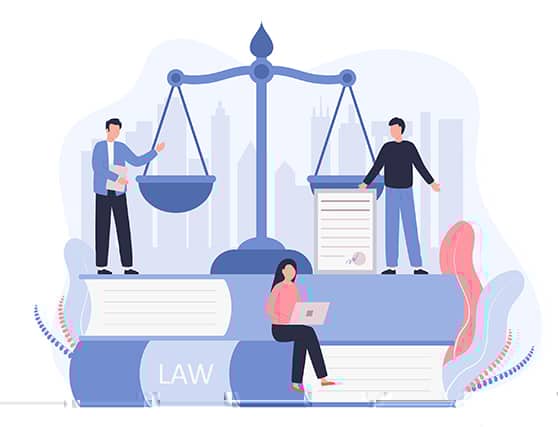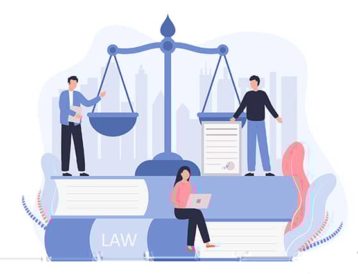 There are a few points that users need to consider while installing the best Kodi addons. Some of these addons are dedicated to sports, while others allow users to access other types of entertainment, such as movies, television shows and documentaries. Some are geo-restricted, while others allow content to be accessed from anywhere.
Other frequent concerns with these free addons include potential copyright issues, security threats and developer inconsistency with updates. Users should, however, consider and treat these Kodi addons as third-party software programs. By using a third-party application, users are exposed to various cyber threats. Nonetheless, users can circumvent this significant obstacle by installing a robust VPN.
Are Kodi Sports Addons Legal?
Kodi sports addons are legal to use. However, using any sports addon to access illegal content or accessing paid content freely might expose users to fines. Consequently, users might face legal consequences if using Kodi sports addons to access paid sports content.
Are Kodi Sports Addons Safe?
Kodi sports addons are mostly secure to use. Although most sports addons are not available on the official Kodi repository, the addons are generally safe. On the other hand, most third-party software puts users at risk of malicious activity. As a result, users must be cautious of Kodi sports addons that advertise free or limitless access to paid content or live sports channels. For extra protection, users should install a VPN and an antivirus software program to run while streaming content via a third-party Kodi addon.
Note:
Additionally, the majority of Kodi programmers are skilled and licensed. Thus, users should use Kodi-approved addons.
Is It Possible to Watch NFL on Kodi with an Addon from Anywhere?
Users of Kodi can stream NFL using an addon, but not everywhere. Certain Kodi addons, such as Sports Devil, ESPN and Locast, allow viewers to stream NFL games. Users interested in learning how to watch NFL on Kodi may be happy to find out that the process is very simple: Anyone can use a VPN to access NFL games on Kodi from everywhere in the world. Users can bypass any restrictions and access content from any location by connecting to a VPN.