T
he increased use of computers today is both a blessing and a curse. Computer gadgets handle and control almost every aspect of daily life, from helping individuals work to helping students study, monitoring patients in hospitals and controlling critical manufacturing processes. The future is computer-oriented, but unfortunately this means a matched rise in the number of cybersecurity threats. These include, but are not limited to, hacking, Trojans, malware, spam, and spyware.
One of the solutions to combat this problem is using antivirus software. So, ''what is antivirus?'' Antivirus is software that detects and destroys viruses, preventing them from causing harm to the systems they infect. And, ''what are the benefits of antivirus for computers?'' Antivirus programs have many benefits for computers, including the following: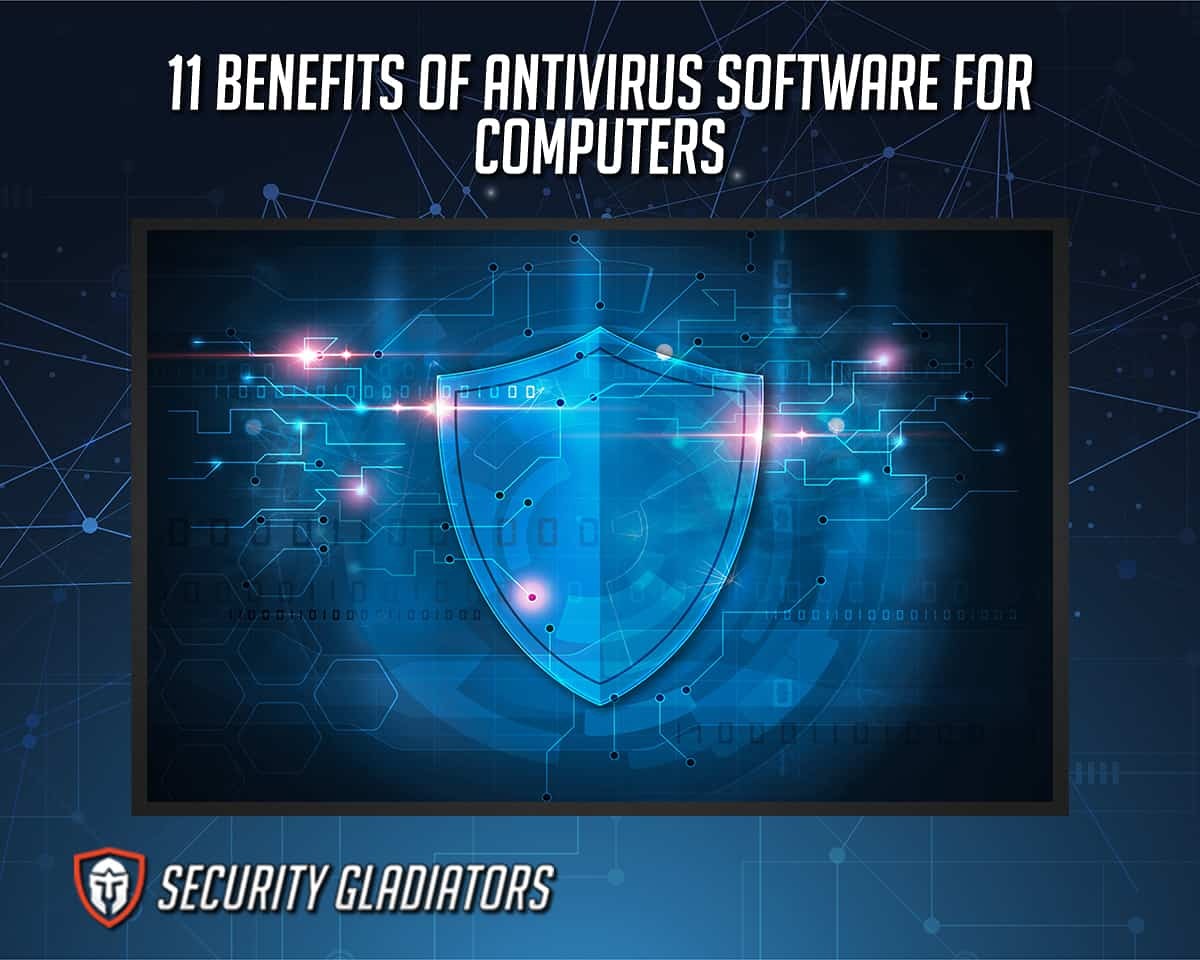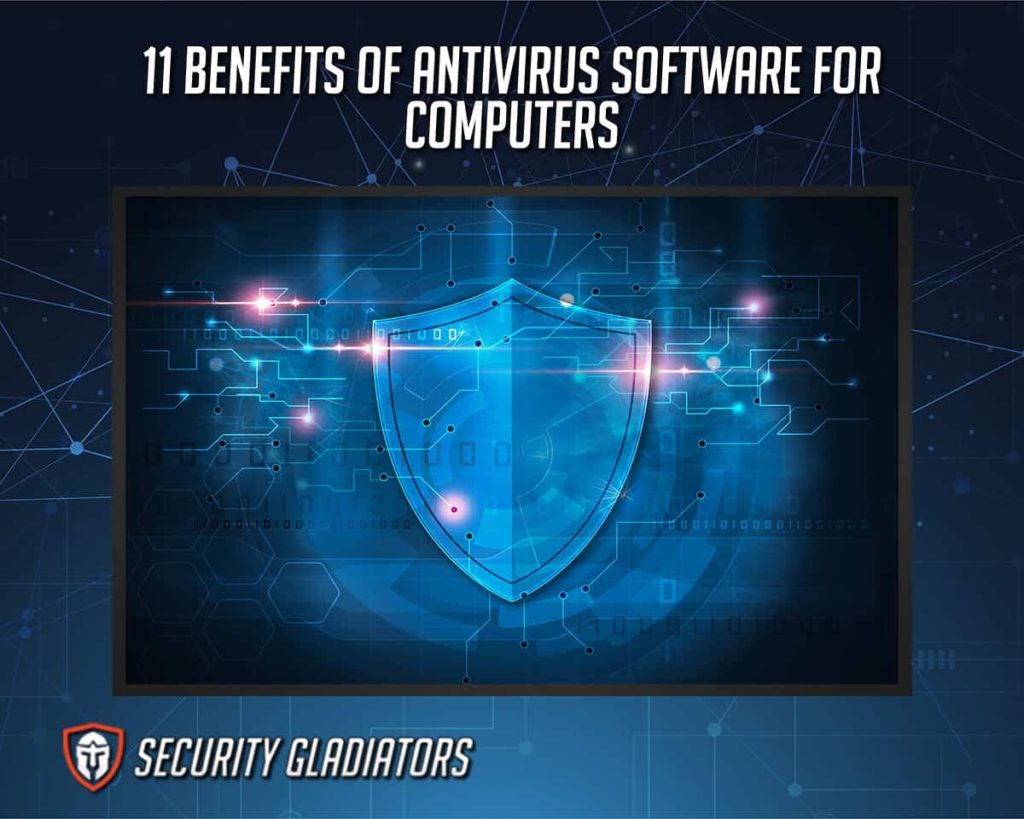 Blocking advertisements and spam
Protection from malware and phishing assaults
Preventing computers from viruses and transmission
Securing passwords
Enhancing web protection
Protection from hackers and data thieves
Protecting against detachable gadgets
Boosting computers' performances
Securing data and files
Monitoring children
Achieving good results at a low cost
1. Blocking Advertisements and Spam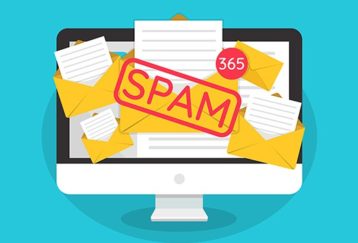 Reliable antivirus software like Norton protects computers from virus-carrying pop-up ads. The software has an ad tracker blocker to ensure that internet users are safe from unnecessary and unsafe device ads.
ESET Smart Security is another antivirus software with antivirus benefits such as an anti spam firewall to protect user devices from receiving spam or logging into spam infested websites.
2. Prevention of Viruses and Their Transmission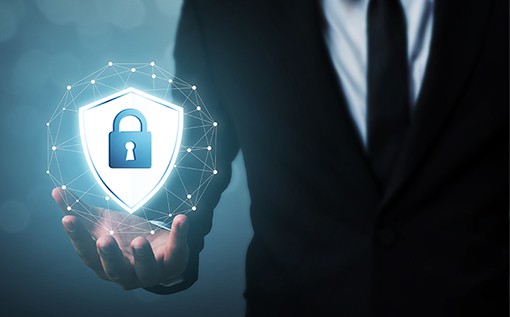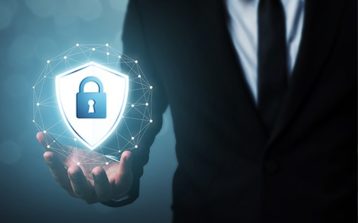 One of the advantages of antivirus software is the fact it protects computers against the transmission of viruses. The software performs a prophylactic capacity, protecting computers from viruses before taking up memory on the computer and disabling its function.
Good examples of antiviruses that combat the transmission of viruses include Norton and Avast. Avast performs various scans on a computer to protect against viruses. These include a full virus scan (which targets all the computer systems), a targeted scan (scanning only selected folders), and a boot-time scan (scans the computer during system startup).
Norton antivirus provides a good virus protection level using a potent malware directory to detect and prevent malware on Android, iOS, Mac, and Windows devices.
3. Securing Your Password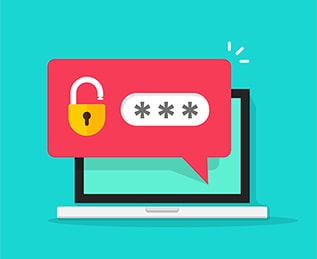 Antiviruses help secure passwords to important accounts, preventing leaking to unauthorized parties like hackers who use the passwords to perform certain transactions under the guise of the real user.
Antivirus software like TotalAV and Avira Prime have reliable password managers which help keep passwords safe from hackers. Password managers keep passwords in encrypted vaults to prevent access to restricted parties.
4. Protection From Malware and Phishing Assaults Using a Firewall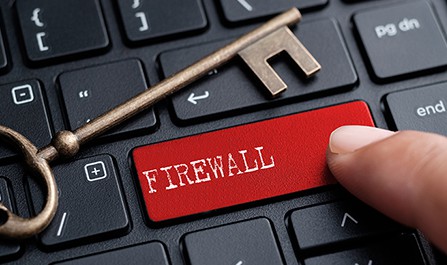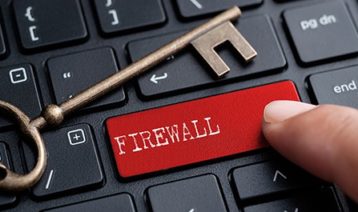 Antivirus software helps reinforce firewall protection to double-check computer files against malware and phishing assaults when transferring over a network. Therefore, it is necessary to have antivirus on laptops and other devices to block malware and phishing assaults. Avast antivirus software is one of the best tools that prevents computer users in this regard.
5. Restrict the Access of Websites to Enhance Web Protection
Antivirus tools prevent individuals from accessing certain websites that expose computers to cyber threats like spyware, malware, and hacking. Hence, individuals can only access safe and virus-free websites from computers if using such software. Here are 5 antivirus software with website-filtering properties:
Emsisoft anti-malware: This software has a surf protection feature that identifies suspicious web hosts and protects computers from connecting with malicious websites.
Sophos Home: This antivirus is one of the best tools to filter URLs to identify malware and ransomware from reaching Chrome, Firefox, and Internet Explorer browsers.
Guard.io: This antivirus extension alerts users on harmful sites for enhanced web protection.
Avira Antivirus: Avira has an advanced protection system that blocks individuals from browsing more than 25 million infected websites.
Comodo Internet Security: This free-to-use tool has a URL filtering feature to filter internet traffic and block infected website traffic from entering computers through browsers.
6. Protection From Hackers and Data Thieves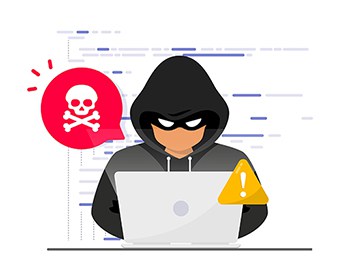 One of the most important benefits of antivirus tools is full protection against hackers and data thieves. Antivirus protection offers protection against hackers who force access to computers without the owners' knowledge and steal, damage, delete, or use files to demand ransom from victims.
Bitdefender gives users advanced protection against malware and ransomware. This antivirus also includes a VPN that encrypts users' connections against detection and targeting by hackers. Another antivirus, Malwarebytes, protects devices against data breaches, securing computers from malicious individuals like data thieves.
7. Protection Against Detachable Gadgets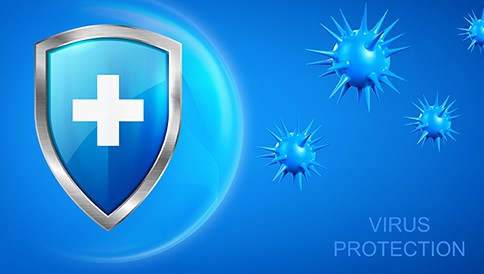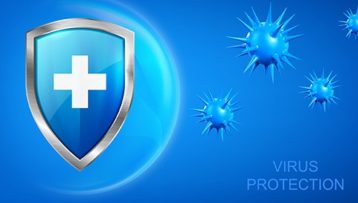 Another advantage of antivirus software is protection against virus-infected detachable gadgets. Investing in quality antivirus software is ideal for scanning all removable devices for any viruses.
Adaware Live CD and Panda USB Vaccine are good examples of bootable USB virus scanners. Adaware lets users establish a rescue key to prevent transferring viruses via detachable devices like USBs.
On the other hand, Panda USB Vaccine is a Windows OS tool that disables Autorun files from accessing a user's device, preventing connection to unsecured detachable gadgets.
8. Securing Your Data and Files
Antivirus software helps monitor all files and folders that enter computer systems. The software checks all the files for suspicious properties that lead to virus transmission over networks. For instance, these 5 antivirus tools help secure user data:
Trend Micro Antivirus + Security: This antivirus uses Artificial Intelligence to observe threats and react accordingly to secure users' data and files.
Bitdefender Antivirus Plus: The software monitors users' sensitive data and checks if the data has been exposed to the dark web or used in legal or illegal connections.
Webroot SecureAnywhere: This antivirus is a lightweight program that safeguards passwords, accounts, and confidential data, providing identity protection.
Malwarebytes: Malwarebytes has important anti-hacking, anti-phishing, anti-ransomware, and antivirus protection features to secure important data and files.
Norton 360 with LifeLock: One of Norton's notable attributes is anti-phishing; the program defends users from malicious websites that harvest credentials like data for identity theft and other illegal activities.
9. Boosting Your Computer's Performance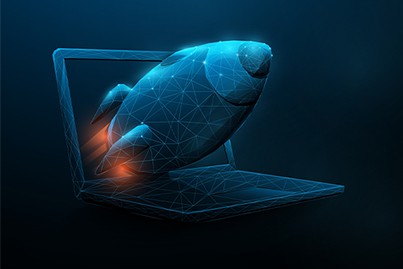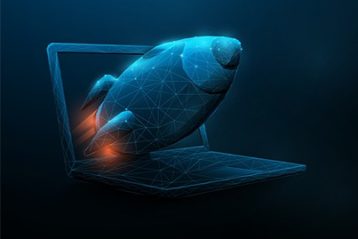 Antivirus software also helps boost computers' performance by stopping viruses before they infect and slow down the devices. Some antiviruses also remove obsolete files from suspicious or unknown sites, freeing disk space and increasing the PC's speed and performance.
Avira Security antivirus software is an example of a tool that helps individuals clear PC space with a single click. While the software enhances a computer's speed, Avira Security detects and blocks ransomware and malware while optimizing the devices' speed and security.
10. Monitoring Children
Parents or guardians who want to shield children from accessing age-inappropriate content can use antivirus software to keep tabs on children's activities while using the internet. The software gives parents logs of what the kids have been up to while using internet-enabled gadgets.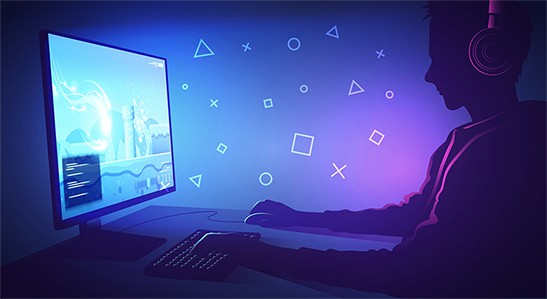 The best antivirus for pc in India 2021 is either Fast Heal or Norton 360 Deluxe. Fast Heal offers parental control to help parents with young children set some boundaries over what content their children can access.
Norton 360 Deluxe has a parental control feature with age, time, and content restrictions. This antivirus makes it easy for parents to monitor children's activities and juggle settings for different kids on up to 5 devices.
11. Achieving Good Results at a Low Cost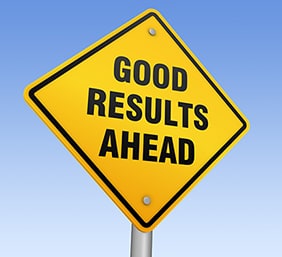 Finally, achieving good device-protection results without digging too deep into the user's pockets is an understated benefit of antivirus software. Antivirus manufacturing companies provide the software at very affordable rates considering the many benefits antiviruses have.
Different antiviruses have various subscription packages for individuals. Some antivirus packages have a free subscription option, helping Individuals protect computers from cybersecurity threats at no cost.
How to Select the Best Antivirus Software?
Before settling for one, individuals should determine the best antivirus software for them based on the following factors:
Usability. A good antivirus should be simple to use, even for beginners. The software's interface should be straightforward to help new users set up and use the antivirus hassle-free.
Performance. One of the greatest qualities a user should look for in antivirus software is performance. The software should offer maximum protection against cybersecurity threats and attacks on users' devices.
Reliability. A reliable antivirus is one with smart algorithms that don't affect how the software's device works.
Comprehensive features. Strong antiviruses should have good security features to guard devices against new and existing malware threats.
Value-for-money. A good antivirus should give their users a good return on investment. This requires that the provider competes with the industry standard pricing.
Note:
The information above is obtained via expert reviews, user opinions, and independent testing. After looking at these factors, PC users are ready to
install antivirus
software.
Once the above criteria have been met, the following steps should be followed to check the antivirus is a good match.
Step one: Double check whether the antivirus supports all devices. For instance, the software should be Windows OS-compatible for Windows user.
Step two: Individuals should determine whether the antivirus software has all the required qualities for devices, including the best laptop for hacking for under 50000 rupees.
Step three: Find out whether the antivirus program covers multiple devices under one subscription. It is no use to purchase expensive software only to use the antivirus on one device when other devices also need protection.
Step four: Check the antivirus's performance to determine if the software uses many resources to scan, run, and update, slowing down the computer's performance. User reviews help find this out, and individuals can also use the antivirus's free trial to check performance.
Step five: Research whether the antivirus has additional features like web and email protection, forensics, USB controls, and remote logins. Such features help ease how individuals access and use the software.
Step six: Look at the program's after-sales customer support. The support should be excellent at handling customer issues.
Step seven: Determine whether the cost of using the antivirus is worth the program's features. Don't assume that higher prices mean better features, as some cheaper alternatives can offer quality computer protection for lower prices. Also, the free antivirus software versions are good, but paid versions offer more comprehensive protection against cybersecurity threats and attacks.
Why is Antivirus Software Necessary?
Antivirus software is necessary to protect devices against damage from virus attacks. Virus attacks can bear huge consequences, including grinding devices to a complete halt or exposing sensitive information to unauthorized parties. For instance, one may be forced to buy a new computer if the previous one falls prey to cyberattacks like hacking that prevent the owner from using the device.

It is important to have antivirus software on computers to protect against viruses that may penetrate a computer without the owner's knowledge. Aside from viruses, antivirus programming protects against online cyber threats like malware, spam, phishing attacks, spyware, Trojans, and rootkits.
Hence, it is necessary to have computer antivirus software to prevent such threats. An example of a good antivirus for computers is Output Antivirus. The software is simple, lightweight, user-friendly and affordable, prompting positive Output antivirus reviews from most users.
What Kind of Damage Can a Computer Virus Cause?
Viruses cause damages like slowing down computers, deleting important files, causing crashes, data loss, and hard disk reformatting. Such viruses can also block a computer user from logging in and performing any tasks on the device.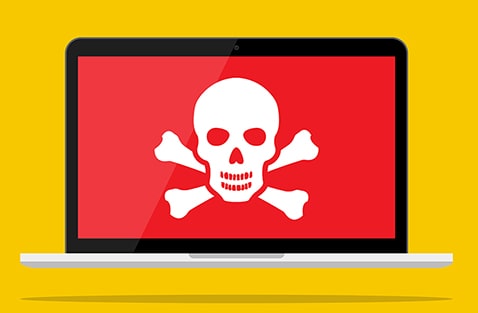 Preventive measures like antispyware software and antivirus programs are ideal for protecting users from computer-damaging viruses. Hence, users should be curious to know which antivirus is best for laptops in India?
There are many antivirus software options for laptop owners to choose from. Norton Security Standard, Bitdefender Antivirus Plus, McAfee Total Protection AVG Ultimate, and Quick Heal are all antiviruses that top the list of the best antiviruses for laptops in India.
Antiviruses have many benefits for computers, and they also have their setbacks. One of the main disadvantages of antivirus software for computers is the potential to slow down the system. This is because antivirus software uses a large number of resources from the disk drive, causing the overall PC to slow down.
Another disadvantage of antivirus software is the potential for security holes, especially when the user fails to update the program. This leaves the possibility of viruses to infect the system. It is also important to remember that antivirus programs do not offer 100% guaranteed protection. This simply isn't possible with the number of new cyberthreats released every day.
Is It Better if You Have Antivirus Software on Your Computer?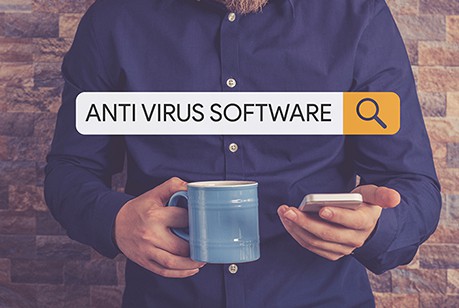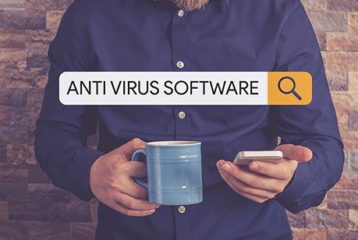 Having antivirus software on computers is almost always preferable to not. Antivirus software has many benefits for computers, including protecting passwords, defense against data thieves, malware and virus protection, establishing parental controls, boosting PC performance, and restricting access to dangerous websites.
A computer without antivirus software risks exposure to cybersecurity attacks like hacking, malware, and spyware. Bitdefender Antivirus Plus and Avast antivirus are some of the most popular antivirus programs on the market currently. Such software has enhanced security features that scan computers and networks and foil cyberattacks before damage occurs.