By living in digital work, people are surrounded by an environment that usually needs access to others' personal communication for selfish reasons. The best encrypted messaging apps in 2022 ensure that users' calls, chats and videos are protected and private. Many security and privacy apps are available in the market, while there are also an increasing number of encrypted messaging apps.
Encrypted messaging apps aim to protect users in a digital world where marketing companies and other third parties are increasingly trying to track and read users' communications. In addition, personal messaging traditionally involves making copies of users' messages to be saved on the company's servers, which could be exposed via a successful cyberattack.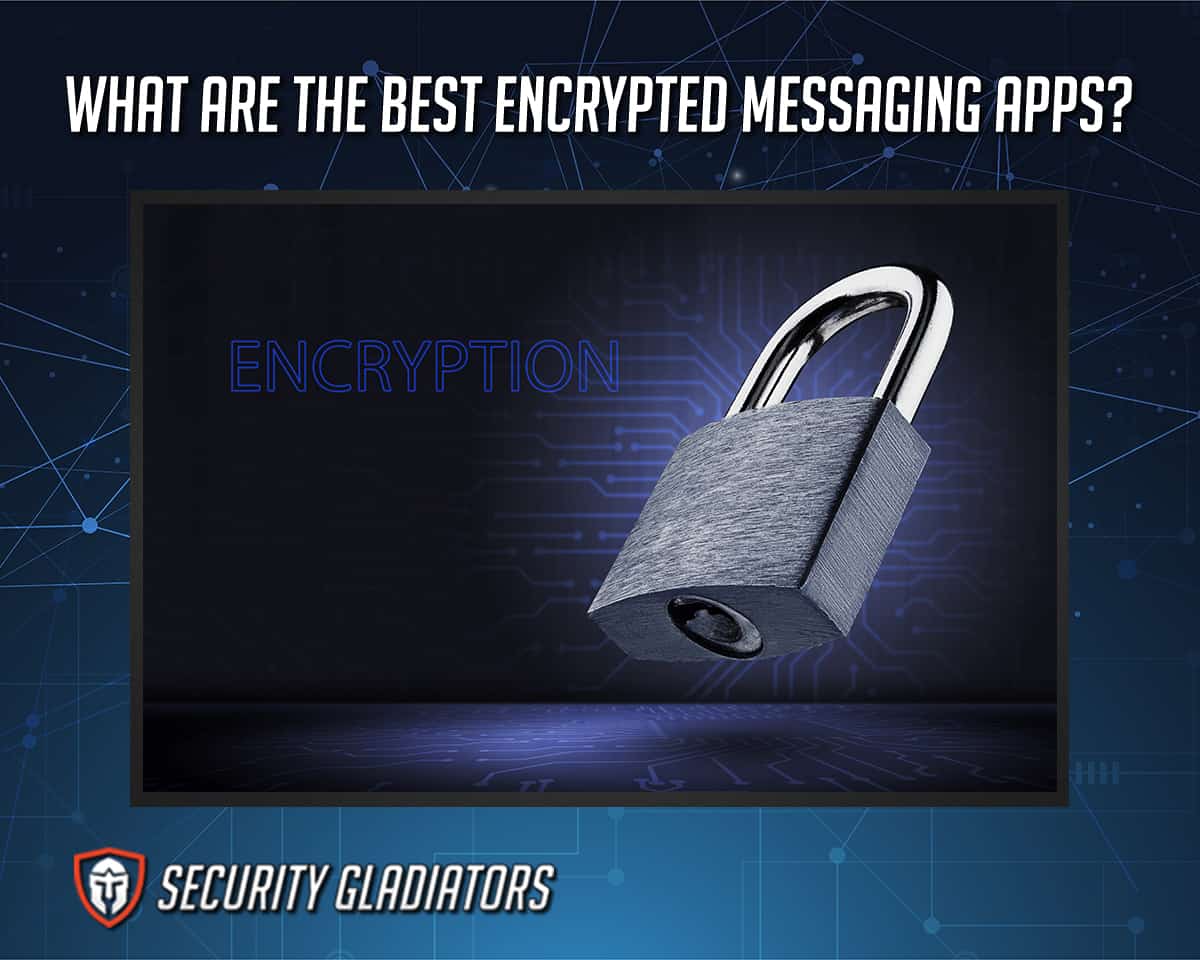 Encryption is a process of securing information that only allows the sender and receiver to encrypt and decrypt messages shared between both parties. With encryption, only the people who are communicating can access the message, and not the developer, hackers or government agencies. Encryption prohibits anyone from seeing the message's contents except the sender and the intended receiver.
There are many apps available with options to select from when searching for the best encrypted messaging apps. The best encrypted messaging apps are listed below.
Signal
Telegram (best for Windows)
WhatsApp
Silence (best for Android)
Threema
Apple Messages (best for Apple)
Wire
Wickr Me
Viber
1. Signal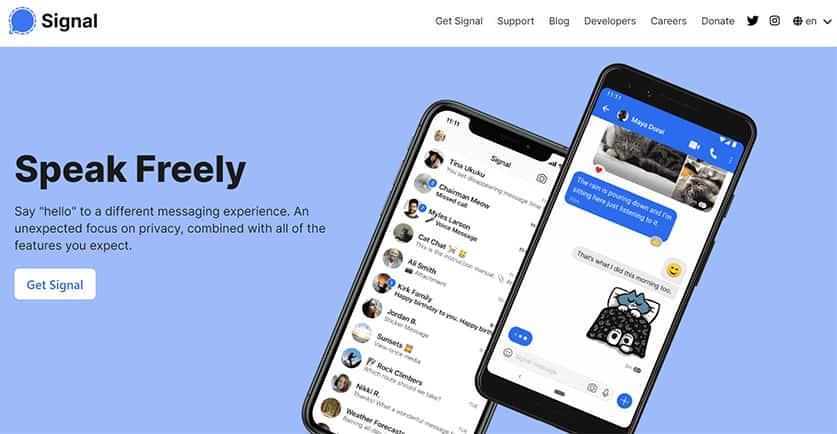 Signal is one of the most secure messaging apps offering end-to-end encryption. This app provides all the features a user would expect a messaging application to provide; users can send images, videos, stickers, text messages, conduct video or voice calls, and more. Signal is even available in a Chrome extension to use the app from a desktop PC. As with any privacy-preserving technology, Signal makes sure to avoid the risk of leaking the shared content or sending messages to non-intended recipients.
Signal is a freeware app that is compatible with Android, macOS, Windows, Linux and iOS devices. The features of Signal include self-destructing messages, media services, encrypted stickers, group chats, an open-source protocol and the use of the phone's data network connection for SMS.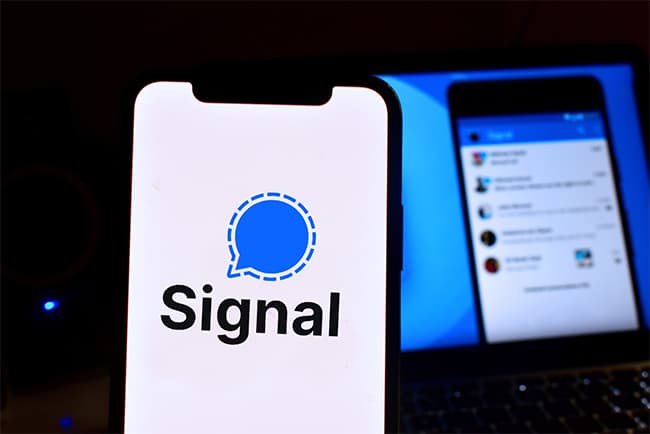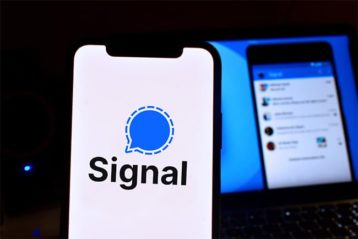 The advantages of Signal are that the app is reliable and offers a user-friendly interface, is completely open-source and allows audio chat with verification. On the other hand, the disadvantages of Signal are that the app can be buggy when running on iOS, and snoopers can easily see that the user is using Signal for messages. However, snoopers would not be able to read users' messages.
---
2. Telegram
Telegram is another top privacy provider that never gives user data to any third party. The app connects users via a unique distributed network of data centers. Telegram's syncing features enable users to send and receive messages from all the devices at once to start communication on the user's mobile phone and finish it on the tablet or laptop. Users can create groups for up to 200,000 members, share videos and documents, and even create bots for specific tasks. Users' complete chat history and media are safely stored in the Telegram cloud via a mixture of 256-bit military-grade encryption and Diffie-Hellman secure key exchange.
Telegram features a self-destruction option for personal messages, open protocols and the ability to send any type of media and document. Telegram is a free application that is compatible with iOS, Android, Windows, Mac and Linux devices.
The advantages of Telegram include access to multiple devices, offering a large amount of storage to save or download files, and guaranteeing complete security of messages. On the other hand, the disadvantages of Telegram are that there is no facility to download multiple media files at once, and Telegram's user database is less than other competitors.
---
3. WhatsApp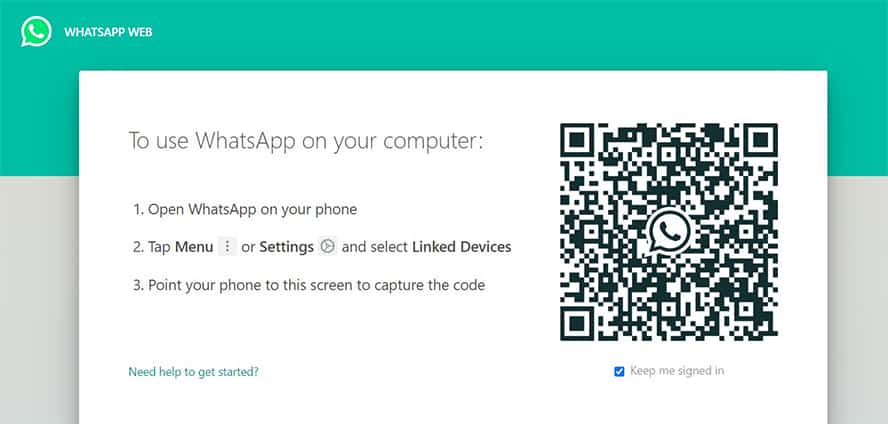 WhatsApp is the most famous instant messaging app with over 2 billion users worldwide. The app is a freeware platform where users can send messages, make audio calls and host video calls on both desktop and mobile devices. WhatsApp is the first messaging app that extends encryption access to users for more protected communication. The app does not store any information so that user data is highly secured against hackers.
The features of WhatsApp include sharing images, videos and messages with up to 256 users at once, easy access to a built-in camera, and the ability to make video calls via an internet connection.
The advantages of WhatsApp are that the app is easy to use, offers payment support and allows users to send instant messages and share photos, videos, documents, status and location with family and friends worldwide. On the other hand, the disadvantages of WhatsApp are that the platform requires internet connectivity to send or receive messages, a receiver must have a smartphone, the app doesn't offer face filters, and there are concerns about the misuse of data since the parent company is Facebook.
---
4. Silence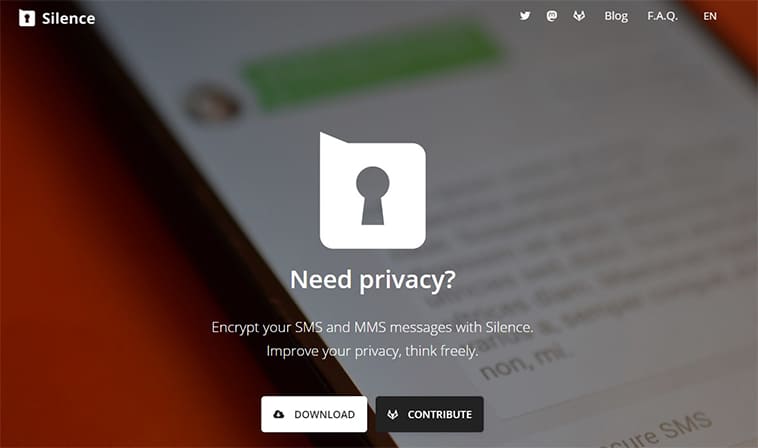 Silence is one of the best encrypted messaging apps that ensure protected SMS communications. The app is monitored regularly for privacy and security, wherein the codes are locked and have been made unavailable to any internet service providers, government agencies and hackers. Moreover, users do not need to sign up with login credentials, further protecting privacy and security.
Silence is a free and open-source app that is compatible with Android devices. Silence's main features include local encryption of users' messages, the ability to use the app without an internet connection and that the platform prevents screenshots of conversations.
The advantages of Silence include free access to all users and offering protected SMS solutions. On the other hand, the disadvantages of Silence are that the platform is only available for Android devices and does not offer customer support.
---
5. Threema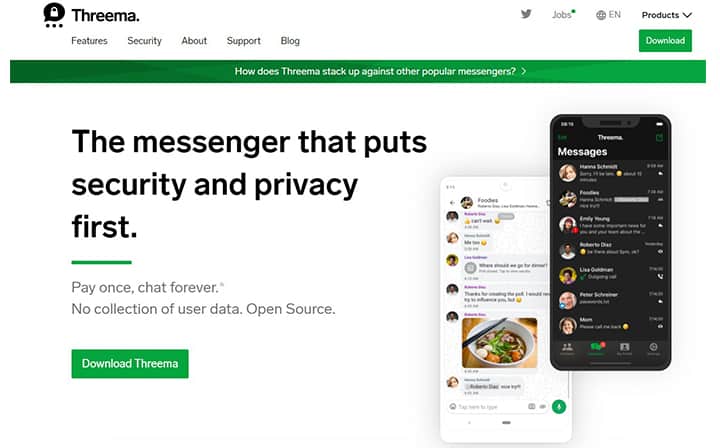 Threema is one of the best encrypted messaging apps that work on a direct principle of restrain on metadata. With over a million downloads, the app has been considered the most protected open-source apps for mobile and web applications. Threema's design allows only intended receivers to read the messages. The app lets users check for encryption authority. Users do not need to offer any email or phone number to sign up for privacy purposes. The app's server deletes a message once delivered to the recipient. However, the data on a server is automatically managed on the user's device.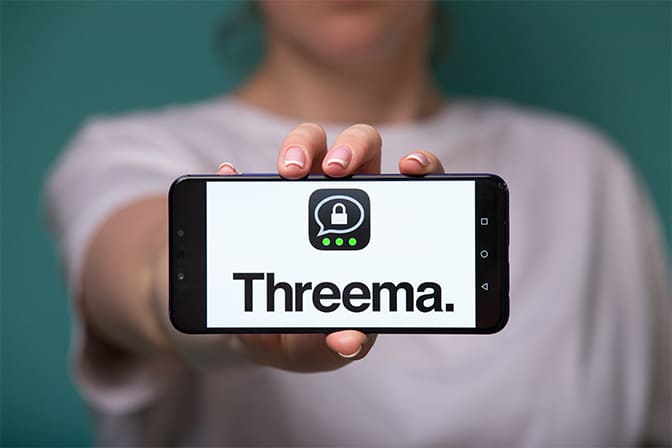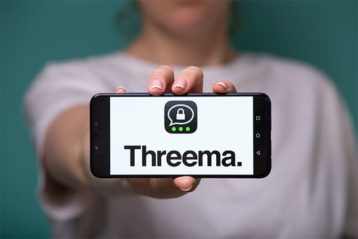 Threema is a paid messaging app with several features, such as evaluating contacts via QR codes, masking confidential chats with password protection and creating polls. Threema costs around $3.99 and provides a suite of enterprise solutions for businesses wishing to secure internal communications.
The advantages of Threema include strong encryption, responsive customer support and a user-friendly interface. On the other hand, the disadvantages of this app are that Threema lacks many advanced features and is not available for free.
---
6. Apple Messages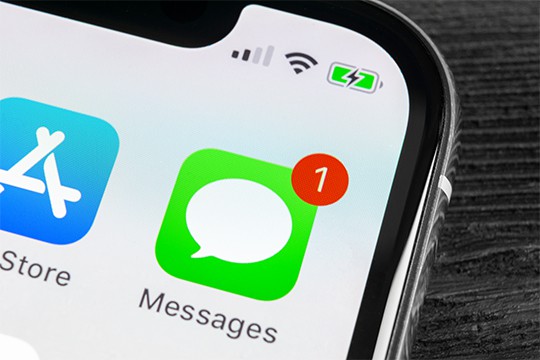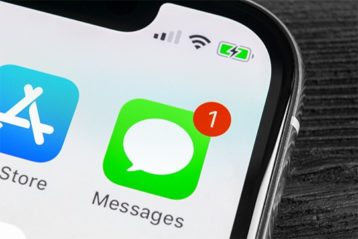 Apple Messages is one of the best private messaging tools for iPhone users, offering top-notch end-to-end encryption. The app allows users to have complete control over the messages. As a built-in iOS and macOS app, Apple Messages is linked to the Apple ecosystem, comes well-equipped with encryption and takes other measures to protect messages online.
Apple Messages is a free app that is compatible only with iPhone, iPad and macOS devices. The main features of Apple Messages are end-to-end encrypted messaging, augmented reality-powered Animoji and Memoji stickers, and iCloud for backing up messages.
As its main advantages, Apple Messages offers the ability to turn on read receipts, share voice notes and location data, and see whether someone is replying to a message in real-time. On the other hand, the disadvantages of Apple Messages are that the app is closed-source and is limited only to Apple devices.
---
7. Wire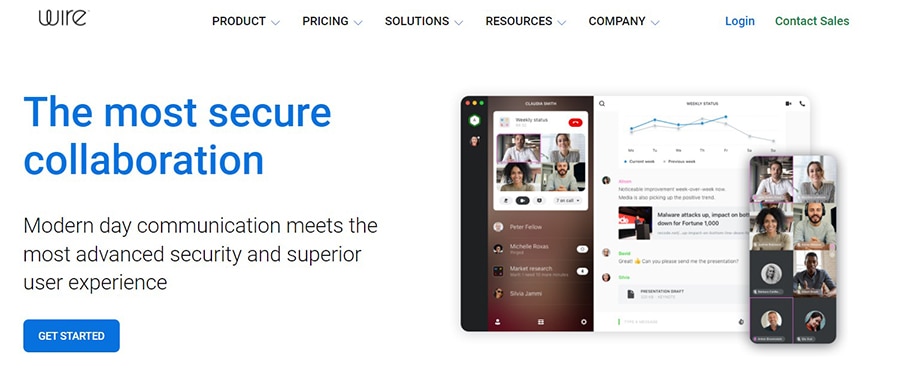 Wire is the most secure messaging app for teams and groups looking to have a private conversation, share files and hold conference calls on a protected platform. The app is open-source, meaning the source code is available for users to inspect and improve the features. Wire features a one-click conference button for video or voice calls, and users can invite others to private rooms. The company does not sell user information to any third-party agencies.
Wire is a freeware messaging platform that is compatible with iOS, Windows, Android, macOS and Linux devices. The app's main features include conferencing, easy file-sharing, timed conversations and group chats.
The advantages of Wire are end-to-end encryption, open-source software, self-destructing messages, published transparency reports and General Data Protection Regulation (GDPR) compliance. On the other hand, the disadvantages of Wire are that the platform is not ideal for personal use, offers no phone support and requires an email or phone number to register.
---
8. Wickr Me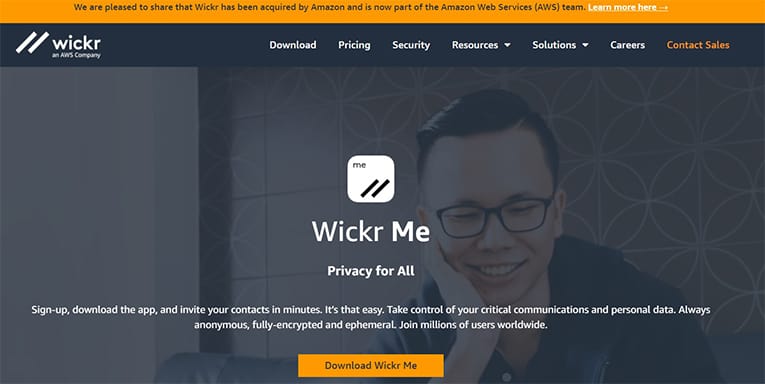 Wickr Me is another well-known encrypted messaging app that has been recognized for providing advanced security and privacy through end-to-end encryption. The app allows users to have instant interactions one-to-one or in a group conversation, ensuring the encryption of voice messages, text messages and memos. This app does not need personal details such as phone numbers or email addresses during the registration process.
Wickr Me offers free and paid versions. However, the free version includes limited features. The "Silver" package costs $4.99 per month per user, and the "Gold" package costs $9.99 per month per user, while the "Platinum" package costs $25 per month per user.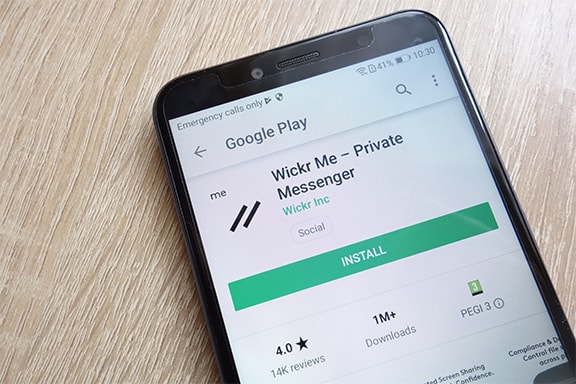 Wickr Me is known to be a team collaboration tool because of the ability to share screens, locations, online statuses and more. The app uses perfect forward secrecy with the support of two-factor authentication. Wickr Me's features include self-destructing text messages, safe screen-sharing, allowing the API to integrate with in-house apps and performing search across all notes.
The advantages of Wickr Me include advanced end-to-end encryption capabilities, extra security features, a simple user interface and an intuitive design. However, some users may be concerned with Wickr Me's ownership, as the platform's parent entity is Amazon Web Services.
---
9. Viber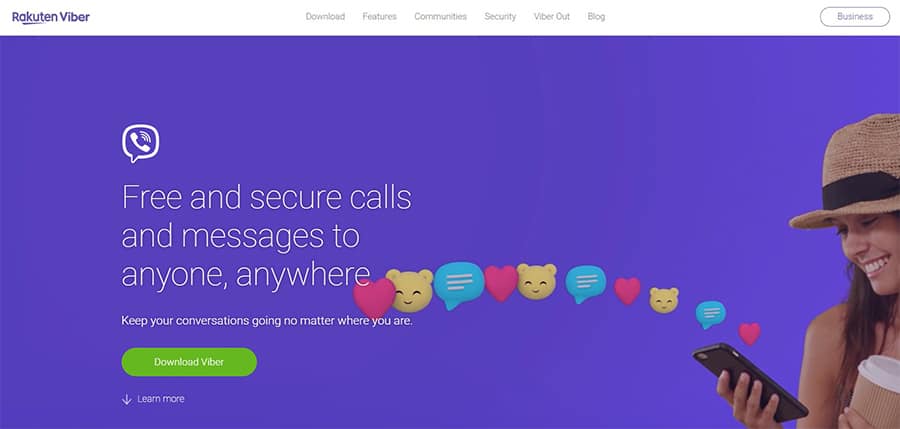 Viber is a fully encrypted messaging app with more than 270 million active users. The app offers endless options for expressing words via emojis, stickers and GIFs. Viber is a free app that permits users to interact with family and friends anywhere with no downtime.
The app enables users to share photos and videos regardless of size. As far as privacy is concerned, Viber offers a protected space with fully encrypted video and audio chats on mobile and PC, as long as a user follows the sharing process.
The app labels every chat with a different color based on the level of encryption: The green color specifies that the instant messages have been encrypted and the contact a user is trying to get in touch with is trusted. The gray color identifies that the chat is encrypted, but the connection a user is trying to reach is not under trusted criteria. The red color specifies potential issues with the authentication of the connection.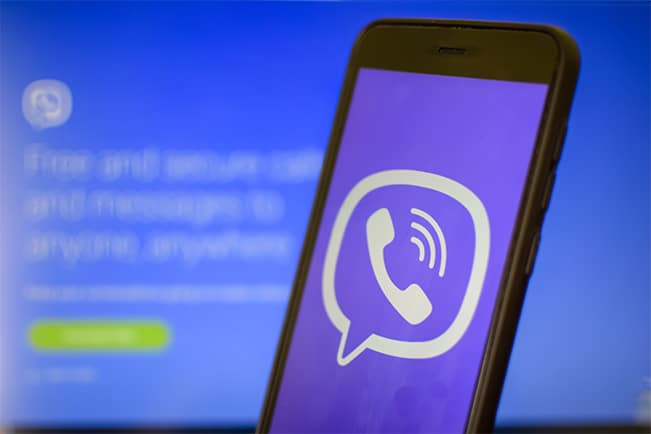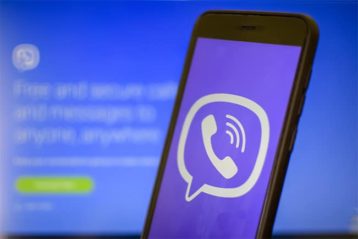 The features of Viber include a function to delete messages, high-quality video calling, and access to GIFs, stickers and emojis. Viber's advantages include unlimited free voice and video calls to other users, group text messages, and low-cost calling to landline and mobile numbers. On the other hand, the disadvantages of Viber are that the app does not offer private communication and is relatively poor-quality compared to WhatsApp and Skype.
---
Why Is Encryption Important for Messages?
E
ncryption is a technique used to convert information into secret code that covers the information's true meaning. Encryption plays an important role in securing messages and enables confidentiality, authentication and integrity of digital communications. Encryption ensures that the sender and the receiver are the only parties that can read a message's content. Outsiders cannot decrypt the message as internet service providers, hackers and other third parties do not possess the encryption key.
How Does Encryption Work for Messaging?
Encryption is a security method that keeps messages secure. End-to-end encryption converts messages into scrambled text, and the unreadable text can be decoded with a secret key. A secret key is a number that is created on the sender and receiver device, is deleted from the sender's device when the encrypted message is delivered and is then deleted from the receiver's device when the message is decrypted.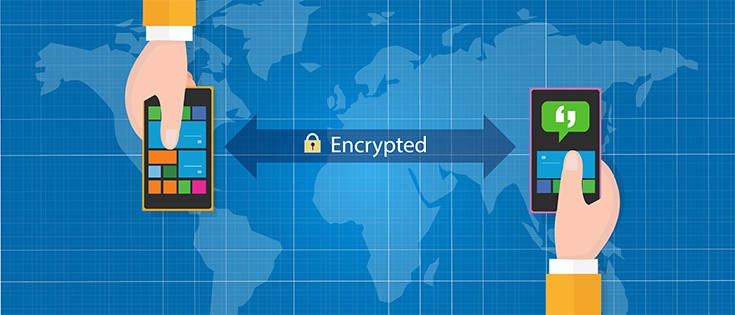 Note:
Internet service providers and message delivery servers might access messages but cannot read encrypted messages because the snooper does not have the secret key.
How Safe Are Encrypted Messaging Apps?
Most of the best encrypted messaging applications are so heavily encrypted that even governments, ISPs and law enforcement cannot break into the messages. Messaging apps use encryption, meaning only the sender and the receiver of a message can see the content. Some messaging apps need users to enable this feature, while others only encrypt messages in certain circumstances.
Can Hackers Read Encrypted Messages?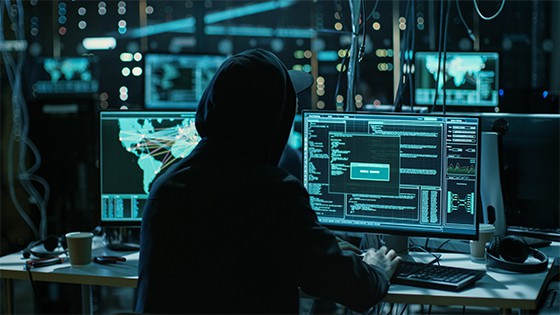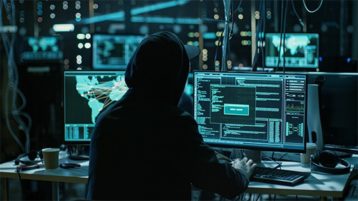 Yes, hackers can read encrypted messages on some occasions. This is because there is always the potential to discover a vulnerability in the app. For this reason, encrypted messaging apps that are open-source and run bug bounty programs are considered more protected.
There are many types of hackers that can steal the authentication code that holds the encryption data. This authentication token enables hackers to read any messages that come through.
What Are the Common Attacks to Messaging Apps?
The common attacks to messaging apps are given below.
Premium-rate SMS scams
Filecoder
Can Emails be Encrypted Like Messages?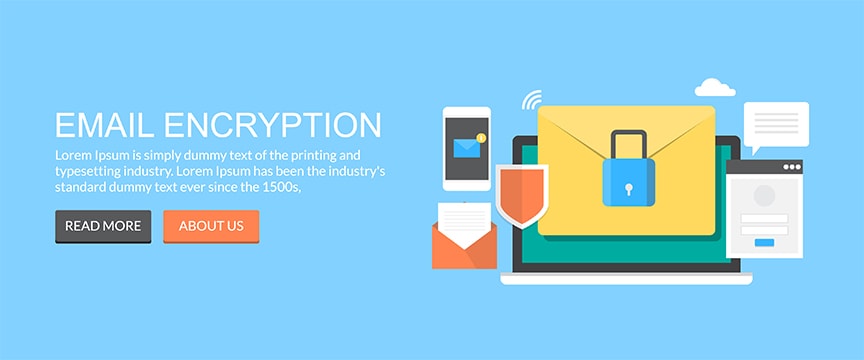 Yes, emails can be encrypted like messages. Users can add an end-to-end encryption layer to emails, but users will need third-party apps. When installed, the user will need to provide the app's permission and exchange public keys with the receiver. If users need to know how to encrypt an email, the simplest way is to use a secure email service with a built-in encryption framework. Otherwise, if users' email supports encryption, different clients and add-ons can be used to send emails in encrypted forms using PGP or other encryption methods.