Surfshark VPN is a private and secure VPN service that encrypts users' online data. Surfshark VPN hides users' online identities by routing internet traffic through the VPN's private servers. Third parties cannot track users' online activities when using Surfshark VPN, reducing potential cyber threats.
Surfshark VPN is a great choice for cybersecurity and comes at a reasonable price. This VPN costs an average of $12.25 per month. A six-month subscription costs $38.94 ($2.21 monthly), while a two-year subscription costs $59.76 ($6.49 monthly).
The average server speed for Surfshark VPN is 324 Mbps, though the service is capable of reaching 2x10Gbps per server. Surfshark is also one of the best VPNs for multiple devices and operating systems, allowing users to connect any device to a single Surfshark account. The VPN is compatible with Windows, Mac, Firefox, FireTV, Android, Android TV, Chromebook, iOS and Linux computers.
Surfshark provides 3,200+ servers covering 65 countries. To protect users' internet connections, Surfshark uses various VPN protocols, including the modern WireGuard, and the fast, secure and reliable OpenVPN and IKEv2 VPN protocols.
The overall purpose of using any VPN is to provide users with increased security and privacy when accessing the internet. However, Surfshark VPN provides users with a safe internet connection.
Surfshark is a trustworthy VPN service that keeps no logs. Users must, however, provide personal information, such as an email address, to create an account. The popularity of Surfshark can be attributed to some unique characteristics, such as device compatibility, numerous servers and the VPN's no-logs policy.
What is the Cost of Surfshark VPN?
The price of Surfshark VPN ranges from $2.49 to $12.95 per month, depending on the duration. The same features are available for unlimited devices with each Surfshark VPN package. The only variation between the price plans is the duration. The VPN offers a 24-month package that costs $2.21 each month or $59.76 total. A six-month plan for $38.94 is also available, with a monthly fee of $6.49.
Surfshark also has a $12.95 monthly fee plan. Users can choose from monthly, 24-month, or six-month packages. Users can also save money by opting for a plan with a longer duration.
What are the Deals of Surfshark VPN Service?
The deals of the Surfshark VPN service are outlined below.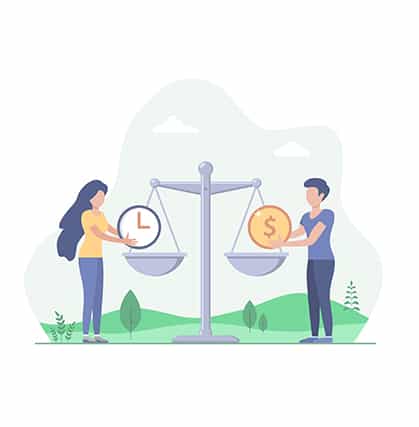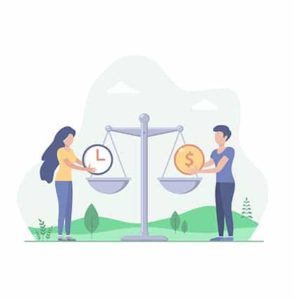 Monthly Plan: Monthly plan includes an unlimited device, adblocker, independent audit, Surfshark antivirus, Surfshark search, Surfshark alert and money-back guarantee for the first 30 days. The monthly package cost is $12.95.
Six-month Plan: This includes Surfshark antivirus, Surfshark alert, Surfshark search, adblocker, unlimited device, independent audit and money-back guarantee for the first 30 days. The six-month package cost is $38.94 every six months.
24-month Plan: This plan includes Surfshark antivirus, Surfshark alert, Surfshark search, adblocker, unlimited device, independent audit and money-back guarantee for the first 30 days. The 24-month package cost is $59.76.
So, how much do Surfshark packages cost? The monthly fee for Surfshark VPN is $12.95. Users can pay less by choosing a plan with a longer duration.
How Much Does Surfshark Cost After 2 Years?
Surfshark costs $59.76 each year after 24 months. Surfshark offered the 24-month plan as the most cost-effective of all the options. On the 24-month offer, users can save up to 83% and get three months free.
What are the Advantages of Surfshark VPN?
The advantages of Surfshark VPN are listed below.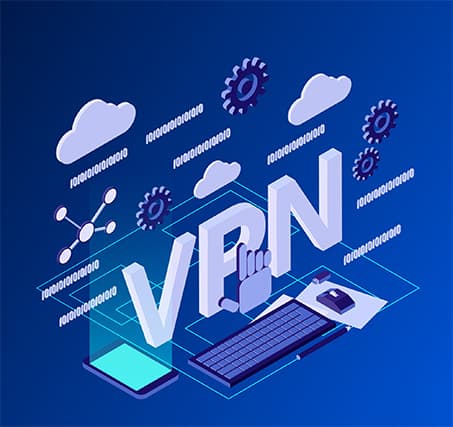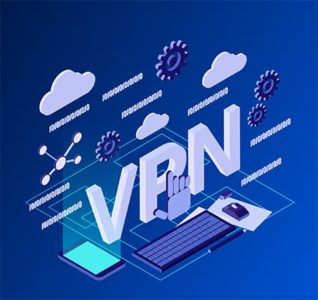 Privacy: Surfshark provides a no-logs solution, ensuring that users' online activities remain private. According to the privacy policy, the VPN service saves no traffic logs and requires users' login data to continue using the service. In addition, the policy has stated that the details are usually removed within 15 minutes.
Anti-malware and Adblocker: Surfshark comes with a robust and effective adblocker called CleanWeb. Ads, spyware and small trackers that infect PCs obstruct internet connections; therefore, this feature is critical. CleanWeb will ensure that all advertisements and spyware are removed, allowing users to enjoy a more speedy connection.
Compatibility with Multiple Devices: Users of Surfshark can download and use the Surfshark app on all devices with only one Surfshark subscription. There are no bandwidth restrictions with Surfshark VPN, and the number of devices connected with a single subscription does not affect speed performance.
Money-back Guarantee: Surfshark offers a 30-day money-back guarantee. Users will not lose money if they decide to discontinue using the VPN due to this offer. Refunds are only feasible before the first 30 days. Users can pay for a subscription with confidence, check it out and request a refund if Surfshark does not suit the relevant demands.
Excellent VPN Protocols: Surfshark uses high-quality VPN protocols such as WireGuard, OpenVPN and IKEv2. With excellent speeds and security, OpenVPN is widely recognized as the standard. IKEv2 is also effective and compatible with mobile networks. WireGuard is easy to manage as well.
Encryption: For transferring data across the VPN tunnel, Surfshark uses advanced AES-256 bit encryption. This level of encryption is often used by governments and militaries worldwide.
Interface: The VPN has a polished and straightforward interface with excellent streaming performance. The interface is easy to use and understand.
Speed: Surfshark provides users with fast upload and download speeds. Users may access more servers and enjoy fast speeds thanks to the VPN's large server network. Because there are so many servers, each server will not experience congestion.
What are the Disadvantages of Surfshark VPN?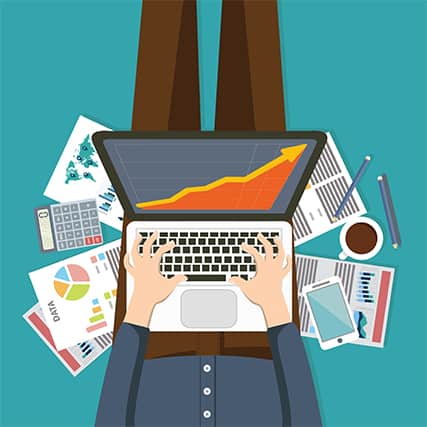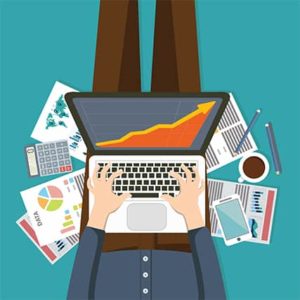 The disadvantages of Surfshark VPN are listed below.
Long-term Pricing: Surfshark VPN's long-term cost may be a limiting factor for specific users who do not wish to commit for an extended period.
Customer Service and Mobile Features Could Use Improvement: The customer service channel can be modified, for example, the customer support phone number. Users may need to make a quick phone call for a faster resolution process. Additionally, the mobile version could use some enhancements, such as split tunneling on iOS.
How is the Speed of Surfshark VPN?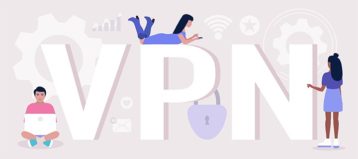 Surfshark VPN's average speed is roughly 324 Mbps. Because Surfshark uses high-quality servers optimized for speed and security, the VPN servers are connected to at least a 1Gbps port. The port connection indicates that the physical connection can handle a large amount of traffic, with some servers capable of 2x10Gbps per server.
Note:
A variety of factors determines the speed of a VPN. Some of the factors that determine speed of Surfshark VPN are the distance between server locations, VPN encryption, VPN protocol, users' internet speed, time of use and VPN server hardware. When compared to the speed of ExpressVPN, Surfshark is faster. However, NordVPN can be faster than Surfshark VPN.
How is the Security of Surfshark VPN?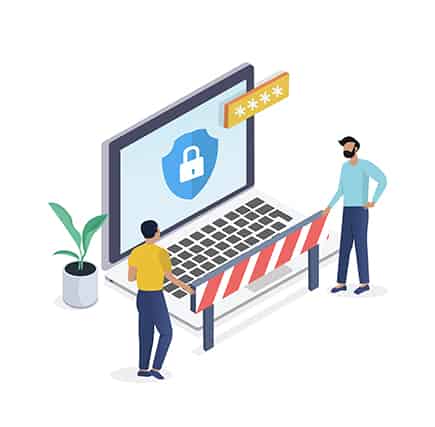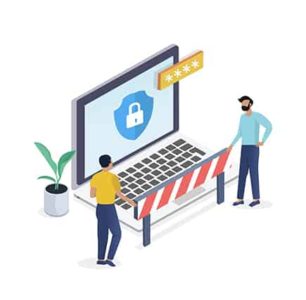 Surfshark VPN is safe and private, and this VPN ensures a consistent connection. Surfshark also protects users from data breaches and unscrupulous internet service providers and hackers. When using IPv4, Surfshark provides private DNS on every server and IP leak protection. The most popular IP address is IPv4, whereas IPv6 is the most recent version of the Internet Protocol. The IP version utilized by users' devices is determined by the network's capabilities. When using IPv6 with Surfshark, however, there is a possibility that the user's IP will leak.
Surfshark also includes an antivirus function called CleanWeb, which protects customers' devices from all types of threats. The antivirus feature blocks advertisements and viruses, saves mobile data, speeds up browsing and protects against phishing scams.
Surfshark does not track, monitor or save users' online activities or keep any activity logs. Users can boost privacy by switching to an IP address that cannot be linked to any associated online identity.
WireGuard, IKEv2 and OpenVPN are all supported by Surfshark. Due to speed, IKEv2 is a popular protocol for mobile users. WireGuard is less vulnerable to security flaws and easy to manage. Surfshark uses these protocols to enable users to send data over the internet safely.
What Encryption Technologies Does Surfshark Use?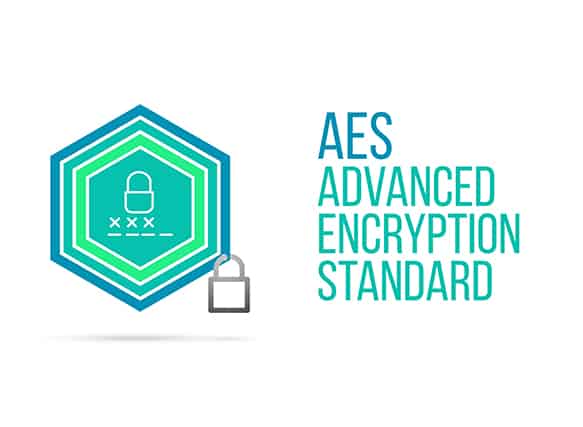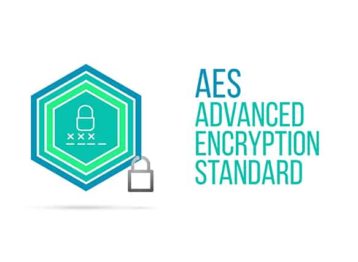 Surfshark uses AES-256-GCM encryption to protect users' personal information. Every reliable VPN protocol uses AES-256 encryption. Surfshark protocols that use AES-256 encryption are listed below.
The encryption protects data traveling between the user's device and the VPN server, ensuring that the data is unreadable by others.
Is there Any Leak that is Detected for Surfshark VPN?
There is no leak detected for Surfshark VPN. When the VPN is used with an IPv4 stack, the Surfshark VPN server has smart DNS with leak protection. Surfshark successfully masks users' IP addresses without leaking DNS information. The VPN also offers webRTC leak protection.
Does Surfshark VPN have a Kill Switch?
In an emergency, Surfshark VPN incorporates a kill switch to ensure users' traffic is constantly encrypted. The kill switch in the Surfshark software for Windows, macOS, iOS and Android is useful. If the VPN connection fails unexpectedly, this feature switches off the users' internet connection. This measure safeguards users' data and location until the connection is restored.
What are the Privacy Policies of Surfshark VPN?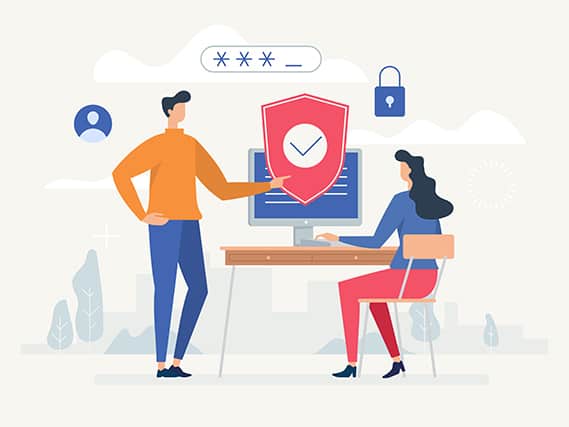 Surfshark values consumers' privacy and understands the importance of cybersecurity and privacy in today's technological world. With the rise of cybercriminals monitoring and stealing user data, privacy is becoming increasingly important. A privacy policy is a legal document or declaration that explains how a business or service collects, manages and uses user and visitor information.
Surfshark ensures privacy and transparency by declaring all terms and conditions governing the protection of users' data. Users are encouraged to read the company's privacy policy to see if anything has been changed or clarified. The British Virgin Islands regulates Surfshark's operations. Surfshark believes that this affords the company a broad range of options for resisting information requests, emphasizing that the country lacks data retention rules.
This is important:
One of Surfshark's most essential concepts is the no-logs policy, as with many other VPNs. However, to access the service, customers must provide only a minimal amount of personal information. A given user's user ID and the connection time to a specific VPN server are stored on Surfshark servers, but this information is immediately deleted 15 minutes after the user's session ends.
Does Surfshark VPN Provide DNS Privacy?
DNS privacy is using an encrypted internet connection to avoid visiting harmful websites. DNS privacy is necessary to prevent malicious eavesdropping on DNS traffic, as well as threats like man-in-the-middle (MITM) attacks.
Surfshark protects DNS privacy by redirecting all DNS requests made by the user's device through a secure, encrypted tunnel. Surfshark guards against DNS leaks.
What Operating Systems are Compatible with Surfshark VPN?
The following operating systems are compatible with Surfshark VPN.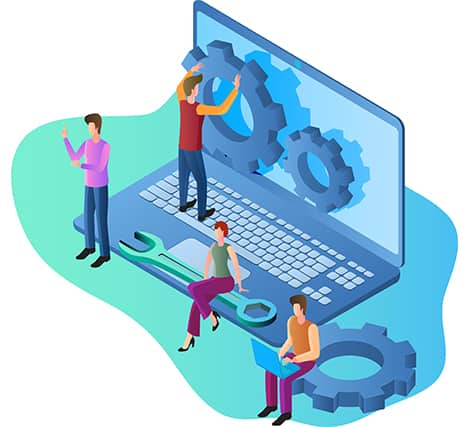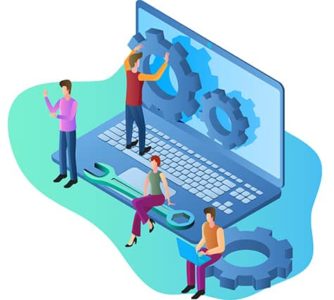 Windows
Linux
iOS
macOS
Chrome
Android
Firefox
FireTV
Surfshark VPN must work within the limits of the recipient computer's operating system. Because networking is an essential feature of modern computers, practically all operating systems include networking capabilities. As a result, different operating systems have different networking capabilities, and Surfshark supports a wide range of these systems.
How Many Simultaneous Connections Can be Created with Surfshark VPN?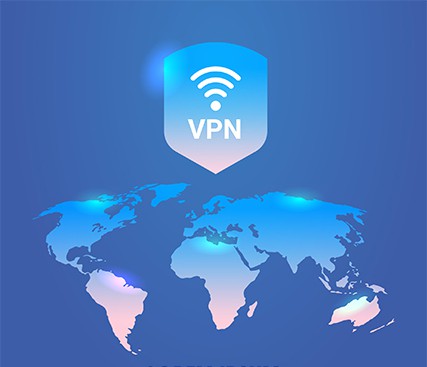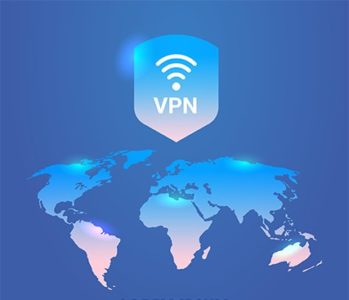 Surfshark VPN allows for an unlimited number of simultaneous connections. Surfshark allows users to connect several devices to a single subscription. Users of Surfshark VPN will find this feature to be cost-effective.
Users can manually install Surfshark on home routers to connect and secure many devices. This solution is beneficial for gadgets like Chromecast, game consoles and smart TVs that do not support VPN software.
What are the Surfshark VPN Locations?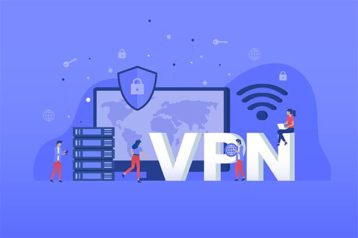 Surfshark VPN has servers in 65 locations and is continually expanding. To organize the server network, the VPN service provider divides different countries into regions, such as Europe, the Americas, the Middle East and Africa, and the Asia Pacific. Users can enjoy private DNS on each server, no-log activity, and speedy 100% RAM-only servers across all 65 locations.
Similarly, the large number of countries covered by Surfshark VPN allows customers to select a more convenient server location faster.
Does Surfshark VPN have Georestrictions?
Surfshark VPN doesn't have georestrictions. Surfshark VPN allows users to bypass georestrictions and blocked content. Due to censorship and geo-blocking, many countries restrict access to numerous websites. Users can unblock websites by connecting to a Surfshark VPN server in different countries. Surfshark, for example, unblocks Netflix libraries in 14 countries, including the U.S., the U.K., Japan and France.
Does Surfshark VPN have a Free Trial?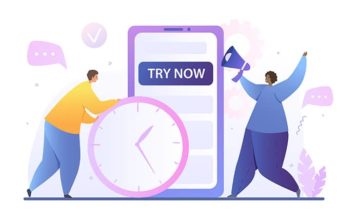 The Google Play Store and the Apple App Store currently provide a free trial for Surfshark VPN. To sign up for Surfshark, users need a device that runs Android, macOS or iOS. Then, users can connect all other devices after the free trial registration, regardless of the operating system.
Users can also purchase and register for a monthly subscription with Surfshark's 30-day money-back guarantee. Users can then request a refund before the expiration of 30 days.
Surfshark VPN's free version offers the same features as the paid version. This offer means users may still connect many devices, use antivirus software, employ advanced security methods, enjoy fast speeds in all of the available countries and feel safe with the VPN's no-log policy, among other benefits.
Does Surfshark VPN have a Browser Addon?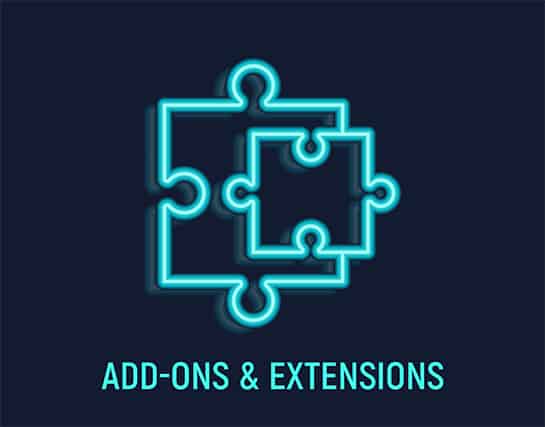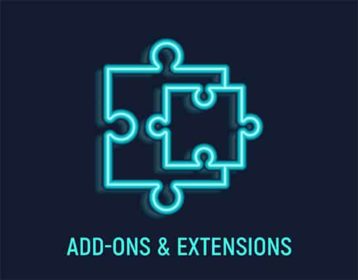 Users can install Surfshark VPN browser add-ons for Chrome, Firefox and Brave browsers. Surfshark users can download the app and the browser extension, but both cannot be used simultaneously. For example, users can use the Chrome Surfshark VPN addon without installing the desktop client. Surfshark's browser extension only monitors browser traffic.
Cure53 audited Surfshark VPN's browser extensions to confirm the addons are secure. The security evaluation reveals that the analyzed software gives a powerful impression and is not prone to any vulnerabilities, either in terms of privacy or security in general.
What are the Alternative Browser VPNs to Surfshark VPN?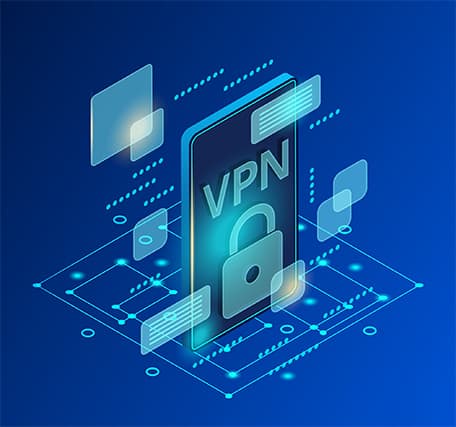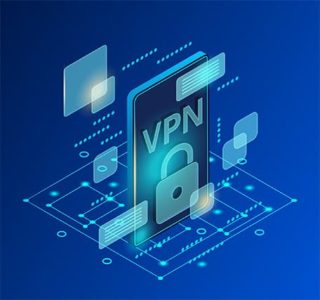 There are alternative browser VPNs that can be used as extensions. Some of these alternatives also have some overlap with the best Chrome VPNs and best Firefox VPNs. Alternative VPNs are ExpressVPN, Hotspot Shield, Private Internet Access, NordVPN, WindScribe and others.
Alternatives such as Private Internet Access and NordVPN both offer a variety of capabilities, including multi-server support. Users may also enjoy the best and fastest gaming experience with NordVPN.
How to Download Surfshark VPN to Your Computer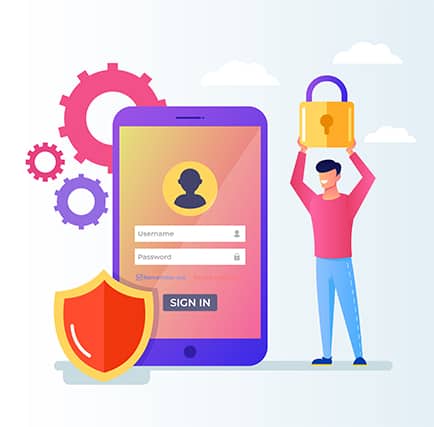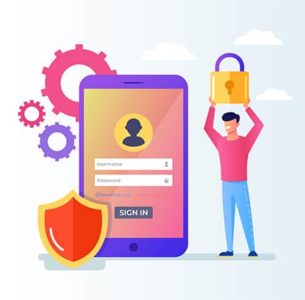 Users can download Surfshark VPN to a computer. However, it's crucial to choose a compatible version before downloading.
Sign up for an account: Visit the website to choose a preferred subscription plan.
Download Surfshark VPN: The download can be done on the Surfshark website or through app stores.
Install and start Surfshark VPN: Sign in with the account login details.
Connect to a server: Choose the fastest VPN server and begin surfing the web securely and privately.
How to Log in to Surfshark VPN
Follow these instructions to log in after installing Surfshark VPN.
Start the VPN by launching the Surfshark application.
Fill in your username and password. Use the same information you used to create an account at this stage.
What are the Surfshark Company Information?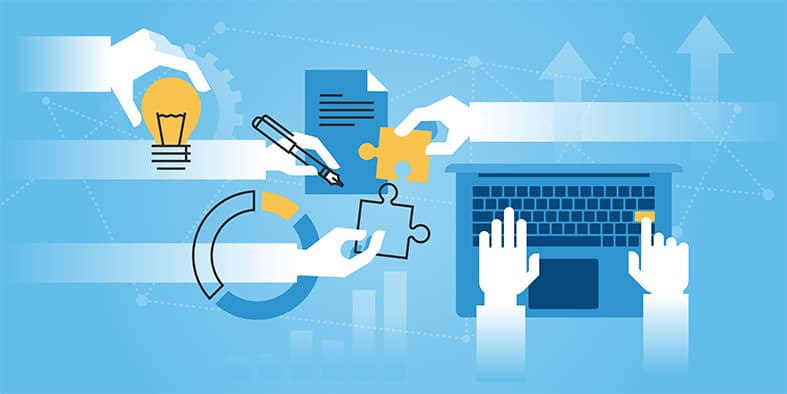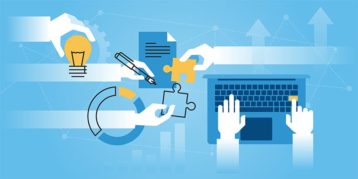 A summary of the company's vital information is referred to as company information. Consumers must have access to a company's information to make informed decisions. Surfshark is a VPN service provider situated in Amsterdam, Netherlands, at Kabelweg 57, 1014BA. Surfshark's founder and CEO is Vytautas Kaziukonis.
There are no phone numbers for Surfshark customer support, but there is a live chat option for customer service. Surfshark was published in 2018 as the company's first VPN application for iOS devices. The company launched Surfshark in 2018 by introducing its first VPN application for iOS devices.
Who is the Owner of Surfshark VPN?
The owner of Surfshark is Vytautas Kaziukonis, who founded the company in 2018. The company began by releasing a VPN app for iPhones and iPads. Then, in 2018, German cybersecurity firm Cure53 conducted an independent examination of Surfshark's browser extensions. Later in the year, Surfshark released Trust DNS, an Android app. Surfshark became one of the first 10 VPNs to be approved by the Independent IT-Security Institute AV-TEST in October 2019.
Where is the Surfshark VPN Headquarters?
The headquarters of Surfshark is located in the Netherlands, where the company moved in 2021. However, the firm is still a legal entity in its old home country, the British Virgin Islands. According to the terms of service, customers' contracts are governed by the laws of the British Virgin Islands.
How Many Employees does Surfshark VPN have?
Surfshark has 179 employees.
What are the Social Media Accounts of Surfshark VPN?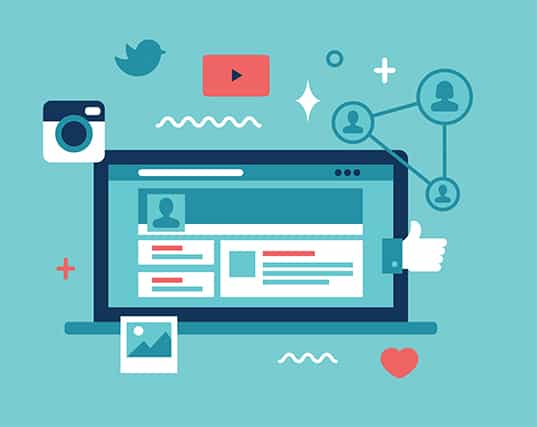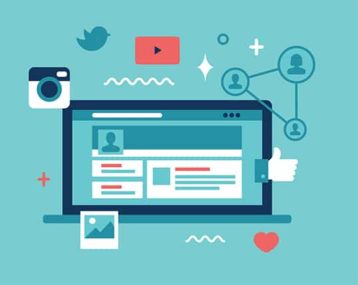 The social media accounts and usernames of Surfshark VPN are listed below.
Facebook: @SurfsharkPrivacy
Instagram: surfshark
YouTube: Surfshark
Reddit: r/surfshark
Twitter: @surfshark
Is Surfshark VPN a Chinese Company?
No, Surfshark VPN is not a Chinese company. Surfshark is a VPN provider based in the British Virgin Islands and the Netherlands. Surfshark is located in an area that is not under the jurisdiction of the 14 Eyes surveillance agreement. Because there is no obligation to exchange information by any court globally, the British Virgin Islands have many VPN companies.
Is Surfshark VPN Trustworthy?
Surfshark VPN is a trustworthy VPN that protects users' online privacy and security. Surfshark's company location is one factor that contributes to the company's privacy. Surfshark also has a no-log policy, which means the VPN service does not keep any information about users.
What Is the Logo of Surfshark?

The Surfshark logo consists of two colors, which are blue and white.
What are the Alternatives of Surfshark VPN?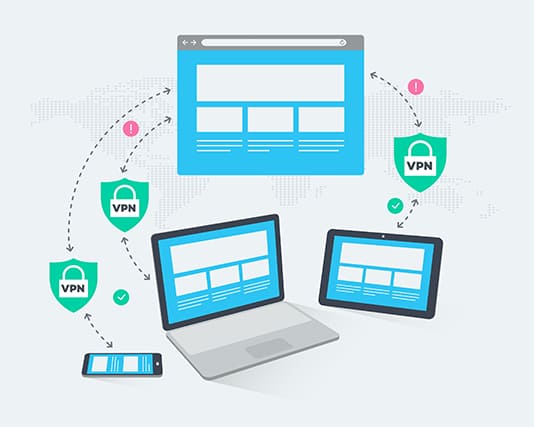 The alternatives to Surfshark VPN are given below.
Perimeter 81
PureVPN
UTunnel VPN
CyberGhost
ExpressVPN
NordVPN
ProtonVPN
Which is Best: Surfshark or CyberGhost?
CyberGhost VPN is more powerful than Surfshark in terms of server count. CyberGhost boasts 7,260 servers in 90 countries, fast speeds and high security. Surfshark also allows users to connect multiple devices with just one membership. The pricing of Surfshark's two-year plan is $59.76, whereas CyberGhost's two-year package costs $75.60. However, the choice between Surfshark vs CyberGhost depends on users' preferences and needs.
Which is Best: Surfshark or ExpressVPN?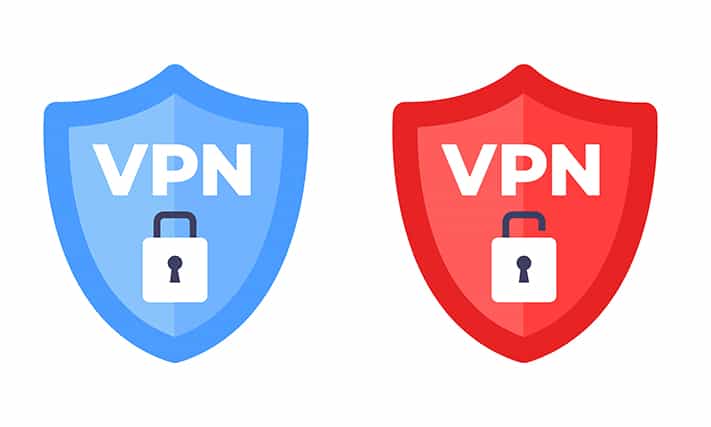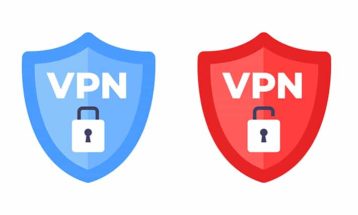 Surfshark vs ExpressVPN is a comparison that appears to be a strong tie. However, customers can make better decisions by examining crucial aspects like speed, security, simultaneous connections and privacy.
ExpressVPN is frequently ranked as the best VPN globally, with servers in over 90 locations and dedicated servers for torrenting and circumventing government firewalls. Surfshark is also one of the best value VPNs, with servers in over 63 countries, advanced security protocols and unlimited bandwidth for unlimited devices. Surfshark is a fantastic low-cost quality VPN in terms of pricing. Surfshark's two-year package costs $2.49 per month, whereas ExpressVPN's monthly fee is $6.57.
Which is Best: Surfshark or IPVanish?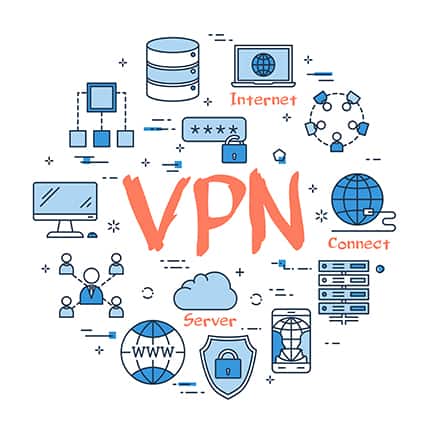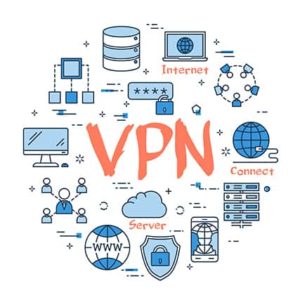 Users may need to evaluate features like the number of servers, speed, simultaneous connections and other vital features to obtain a smooth comparison of Surfshark vs IPVanish. Surfshark offers 3,200 servers in 60 locations, lightning-fast bandwidth and top-notch security. IPVanish features unlimited bandwidth, port forwarding and IPV6 leak protection.
IPVanish's monthly subscription is $10.99, whereas Surfshark's costs $12.95. In addition, when choosing a long-term membership plan, Surfshark gives a more significant discount of 83%, whereas IPVanish offers 70%.
Which is Best: Surfshark or NordVPN?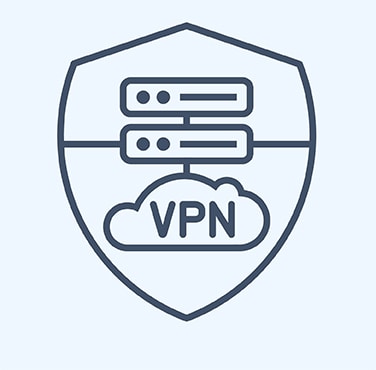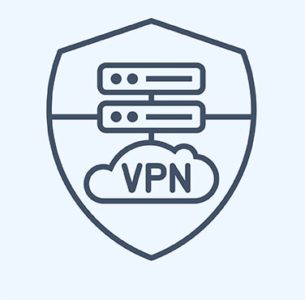 Because both services offer a rich set of features, considering Surfshark vs NordVPN might be a difficult task. However, while NordVPN has more servers and coverage, Surfshark is superior in device connections. Surfshark enables an infinite number of simultaneous connections, but NordVPN only allows for six.
In addition, Surfshark is less expensive than NordVPN regarding long-term subscriptions. In contrast to Surfshark, NordVPN's monthly subscription is less expensive.