Streaming services enable individuals to access the latest movies and series, watch sports at a more convenient pace and save money on tickets. Such services also enable viewers to boycott commercials and provide access to extra media channels, among other perks. With the best VPN for streaming, the experience is made better with fast, seamless and lag-free streaming.
This guide will discuss the best VPNs for streaming, covering the advantages, pros, cons, benefits, features, risks and data breaches of the top streaming VPNs on the market. The article will also discuss the benefits of VPNs for streaming, give examples of streaming services that work with a VPN, and highlight the methods to stream content with a VPN.
Streaming is defined as the act of listening or viewing any live or recorded media content via a computer or mobile device without downloading the file. In streaming, content is either watched or listened to live or recorded and played back in real-time.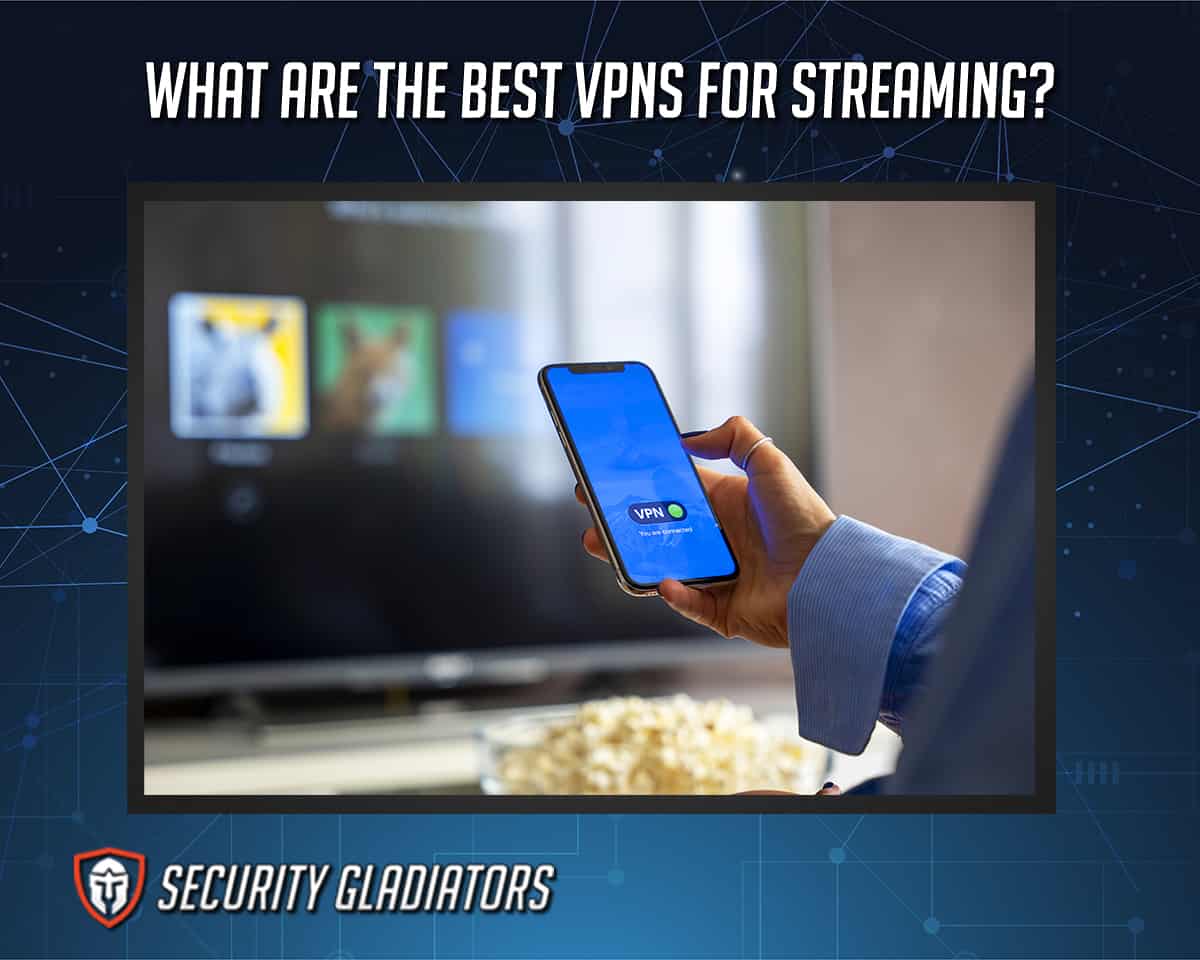 There are lots of streaming tools with which movies, sports or games can be viewed or played, including computers, mobile phones, video cameras, microphones and encoders. There are also several streaming platforms users can explore, including Netflix, Hulu, Vimeo, Amazon Prime Video, Facebook, YouTube, Instagram, TikTok, Sundance Now, Crackle and more.
In streaming, the use of a virtual private network (VPN) is critical as VPNs help access geo-restricted services like Netflix and BBC iPlayer, enable users to watch exclusive content on Netflix worldwide and stream the latest live sports. Also, VPNs prevent lags and buffering issues, can be used on multiple devices, and allow users to watch live TV and safely stream on public wireless networks.
The top three VPNs are given below.
PrivadoVPN: Best Free VPN for Streaming
ExpressVPN: Most Secure VPN for Streaming
Surfshark: Most Affordable VPN for Streaming
1. ExpressVPN
ExpressVPN is a premium VPN service that's based in the British Virgin Islands. This VPN is optimized for reliability and high speed and offers unlimited bandwidth and up to 160 server locations across 94 countries. As the most secure VPN for streaming, ExpressVPN provides online security and privacy, enables gaming and, most importantly, supports streaming. The VPN can unblock most streaming platforms, including Amazon Prime, Netflix, Hulu and more.

There are many advantages to ExpressVPN. To start with, the VPN has super-fast speeds across all server locations. All ExpressVPN apps and servers are packed full of advanced security features to provide safety, privacy and online anonymity. This is further enhanced by the VPN's zero log policy as well as military-grade encryption. ExpressVPN works with all major streaming sites, including US Netflix. The service also works great in the United Arab Emirates and China, two countries with strict geo-restrictions. Plus, ExpressVPN provides 24/7 live chat support and offers a 30-day money-back guarantee.
On the other hand, ExpressVPN is quite expensive compared to competitors. Also, this VPN does not feature dedicated servers for streaming, and a drop in connection often occurs when using the software.
ExpressVPN provides three price plans for users to choose from: There's the one-month plan for $12.95 per month and the six-month plan for $9.99 per month or $59.95 every six months. There's also the 12-month plan at $6.67 per month or $99.95 every 12 months. The 12-month plan comes with a three-month free plan.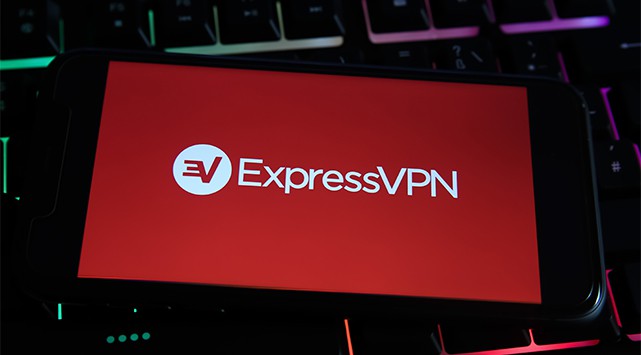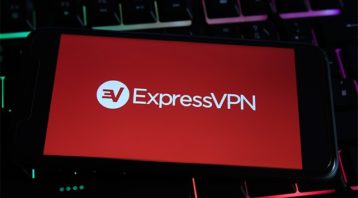 ExpressVPN is easy to use. The user will first need to download the VPN app, select a plan and then download the ExpressVPN app to a mobile device or computer. The next step involves setting up the VPN service; to do this, the user only needs to follow the setup instructions on the screen. Finally, connect to any of the 160 server locations and begin to stream content.
The VPN service helps users access a variety of streaming platforms, including Hulu, Netflix, BBC iPlayer, Amazon Prime Video, Spotify, Google, ITV player, HBO, Twitter, Instagram, Disney+, ESPN, Facebook and more. The service provider enhances viewers' experience by bypassing geo-blocks and bandwidth throttling placed by internet service providers. The VPN also reduces lagging and buffering. With ExpressVPN, users can watch content in HD at blazing speed.
ExpressVPN has a strong reputation in the VPN industry. This service provider has a strict zero-log policy and uses military-grade AES-256-bit encryption to secure users' data. Hence, there are no data breaches with ExpressVPN.
ExpressVPN is a feature-rich VPN service provider with super-fast speeds for a buffer-free streaming experience and a network of 3,000 servers in 94 locations, thus ensuring users worldwide can always find nearby servers to connect to and enjoy a lag-free streaming experience. In addition, the service provider supports all major devices and provides user-friendly, feature-packed native apps for Mac, Windows, Linux, iOS and Android devices, as well as routers. The VPN features split tunneling, achieves up to 99.99% uptime, has no activity logs and includes a kill switch for times when the VPN connection drops. Several protocols, including L2TP-IPSec, SSTP, OpenVPN and PPTP, provide optimal privacy, security and anonymity. The VPN also has zero-knowledge DNS, offers a seamless server switch and supports five simultaneous connections.
Aside from enabling seamless streaming, ExpressVPN is beneficial in many other ways. The VPN helps users change locations easily and protects users' privacy. Also, the service provider unblocks websites, increases online security, supports peer-to-peer torrenting and is optimized for gaming.
However, there are some risks involved with ExpressVPN. The VPN does not offer a free trial, so users will have to commit from the start. Plus, the VPN only enables five simultaneous connections and often experiences a connection downtime.
---
2. NordVPN
NordVPN is a VPN service that operates from Panama, a censor-free country. The VPN service provider supports all major streaming platforms across various locations and features apps for macOS, Windows, Android, Linux, Android TV and iOS devices. NordVPN is built for security, privacy and anonymity.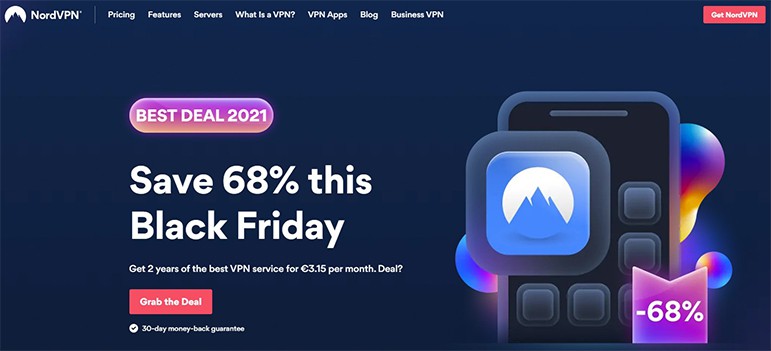 This VPN is beneficial in many ways. NordVPN unblocks most streaming sites, including UK Netflix, BBC iPlayer, Amazon Prime Video, Hulu, HBO, Sling TV, DAZN and more. NordVPN has a large server list (5,140 fast servers in 60 countries), ensuring users can easily connect to any server closeby. The VPN offers a SmartPlay feature allowing easy access to any streaming platform. Besides, NordVPN provides a stable VPN connection, offers split tunneling and a 30-day money-back guarantee. The VPN is independently audited and has a zero-logs policy, thus making NordVPN a trustworthy VPN service. Furthermore, the VPN offers top-notch security and privacy and features a double VPN for added security. The VPN is fast and reliable and supports cryptocurrencies.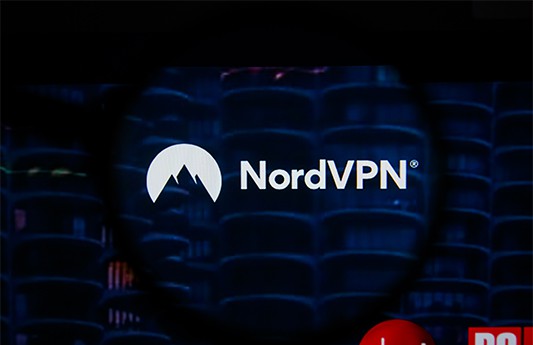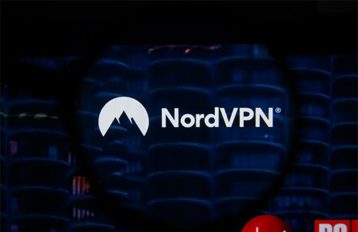 On the downside, NordVPN sometimes struggles to access Netflix. Also, there are no free versions available, and users may require the use of a browser extension to access streaming sites.
NordVPN offers three paid plans: the two-year plan costs $3.71 per month or $89 for the first two years, the one-month plan costs $11.95 per month, and the one-year plan costs $4.92 per month.
Users will find this VPN easy to use. First, users will need to download and install the NordVPN app and sign up to create an account. After this, tap the "quick connect" button, which automatically connects to the best server available. Upon connecting to a server, users can begin to stream content.
NordVPN's commitment to streaming is evident through the VPN's SmartPlay technology, a secure proxy service that's used to get past geo-restrictions placed by streaming websites. The feature is supported on all NordVPN apps by default; thus, all users' requests are rerouted through a suitable remote server. With this, users can access a variety of streaming services, including YouTube, iPlayer, Hulu, Amazon Prime Video, and more. Also, the VPN enables smooth streaming by hiding users' IP addresses and routing streams through an encrypted pathway.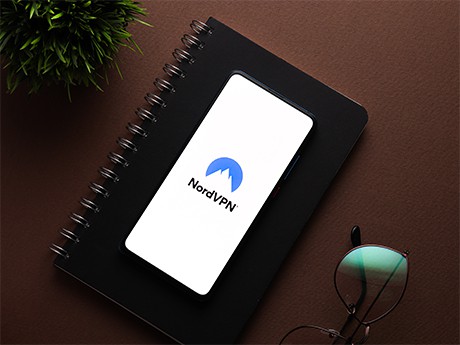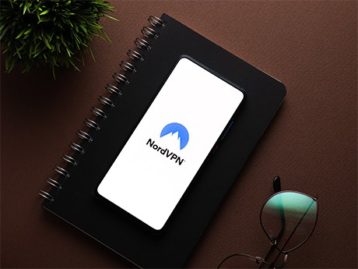 In 2018, NordVPN suffered a major data breach owing to the VPN's misconfigured security rules. Following the breach, 250 million users' records were exposed. However, the company says the leaked data was of no use to hackers. Since then, the VPN has taken several steps to ensure such data breach doesn't occur again, including undergoing two independent audits by PricewaterhouseCoopers. Also, the VPN has a zero-log policy.
NordVPN offers all the technical features expected of a premium VPN service. This includes WireGuard-based NordLynx and OpenVPN support for advanced encryption, a kill switch and DNS leak protection for securing identities, Onion support and double VPN encryption for added security, as well as malware, ad and phishing protection via NordVPN's CyberSec technology. The VPN also offers a unique pause feature that enables users to close the VPN and reconnect back almost immediately. And if users ever get overwhelmed or run into issues while using the VPN, there is 24/7 live chat/email support to rely on. Furthermore, the VPN comes with a 30-day money-back guarantee for a risk-free commitment.
Aside from being ideal for streaming content, NordVPN is useful in many other areas. The VPN enables P2P torrenting, so users can conveniently share and download torrent files. NordVPN is also ideal for gaming and offers super-fast and stable speeds all around. The VPN accommodates six simultaneous connections and accepts cash and cryptocurrency payments.
There are a few risks to using NordVPN, though. Users in Malaysia may not have the best experience as the VPN offers abysmal speed in that country. Also, the VPN tends to slow apps and server connections. NordVPN does not have a user-friendly OpenVPN configuration, nor is torrenting supported on all servers.
---
3. PrivadoVPN
New on the market, PrivadoVPN is a Switzerland-based VPN provider that offers both free and paid VPN services to users. The VPN comprises 395 servers spread physically across 44 countries worldwide. The VPN promises secure streaming—from music to videos and movies.
There are many pros and a few cons to PrivadoVPN. On the positive side, the VPN can unblock BBC iPlayer and US Netflix, two sites that are difficult to access. The VPN can also access Disney+, Amazon Prime Video and more. PrivadoVPN offers a 10GB per month free plan and has an effective kill switch to protect clients' data during VPN downtime. With 395 servers, users can quickly connect to a server for a seamless streaming experience.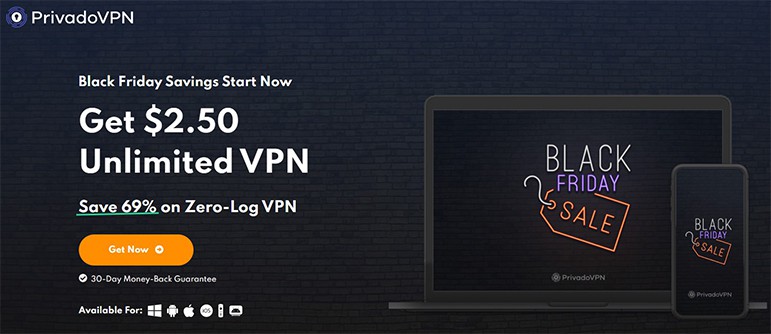 Despite these advantages, PrivadoVPN often has very slow connection times on certain platforms. Also, PrivadoVPN's speeds are below average, and the apps need some fine-tuning.
PrivadoVPN offers both free and paid services. The free plan comes with access to 12 locations and a maximum of 10GB of data every month; however, the plan only supports one device and one protocol (SOCKS5). There's the 12-month plan for $4.99 per month or $59.88 every 12 months. The VPN also offers a one-month plan for $7.99 per month.
PrivadoVPN, like most VPNs, is easy to use. The first step involves installing and launching the VPN software on a mobile or computer device, then logging into the VPN with the relevant name and password. Next, a preferred server is selected (preferably one closest to the user). After that, the user can connect to the selected server and then start to watch videos or movies.
PrivadoVPN is optimized for Netflix and streaming. This VPN can unblock and access BBC iPlayer, Disney+, US Netflix and Amazon Prime Video with no issues. PrivadoVPN offers many fast and stable servers that users can connect to from any region. With PrivadoVPN, users can enjoy HD streaming of music, videos and movies.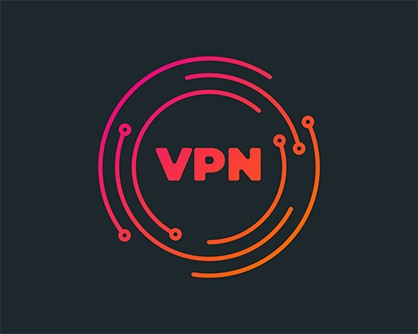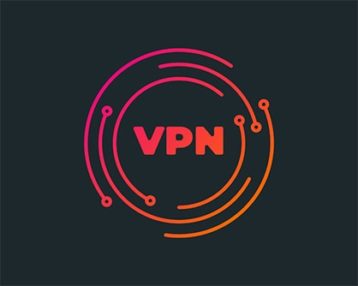 PrivadoVPN is a very secure VPN and has not experienced any data breach since the VPN's creation. The VPN utilizes the strongest encryption (AES-256-bit encryption) to ensure strong security while also implementing a strict no-logs policy. The VPN provides a kill switch that automatically turns on when a connection drop occurs so that users' private data is kept safe and secure.
PrivadoVPN is a feature-packed VPN. The VPN offers easy-to-use apps that are compatible with macOS, Windows, iOS and Android devices. The VPN also provides strong encryption, has a kill switch and is easy to install. Also, the VPN offers a good free plan, a zero-log policy and a 30-day money-back guarantee.
The VPN also offers other benefits, including support for P2P torrenting so that users can download and share files fast and easily. The VPN is also able to bypass censorship and safely access all networks and countries. Besides, PrivadoVPN is protected by Swiss privacy laws, which ensures surveillance agencies cannot get a hold of users' data.
There's a bit of risk to using PrivadoVPN, though. The VPN is fairly new in the industry, founded in 2019. Thus, the provider has barely ever encountered any challenge that will test the VPN's integrity. Aside from that, PrivadoVPN has no dedicated IPs, not for gaming or torrenting and certainly not for streaming. There's no WireGuard protocol, nor is there a robust server network. Also, the VPN's dashboard window cannot be adjusted.
---
4. Hotspot Shield
Hotspot Shield is a VPN that allows users to surf the internet anonymously. But beyond that, this VPN offers super-fast speed across a vast server network and through intuitive apps. The VPN supports HD streaming and can access several streaming platforms.

Hotspot Shield is ideal for many reasons. The provider features super-fast servers and apps that are free of DNS and IP leaks. Also, the VPN's paid version can access US Netflix. Hotspot Shield's apps are user-friendly and compatible with all major devices.
However, Hotspot Shield is based in the U.S., a country known to belong to the five-eyes, nine-eyes, and fourteen-eyes countries. These are countries with an agreement to share residents' data and surveillance information with one another. Besides, the VPN is unable to bypass censorship placed by the Great Firewall of China and has no Firefox add-on. Also, Hotspot Shield's free app shares users' information with ad companies.
The VPN is relatively cheap. The VPN offers a seven-day free trial, along with monthly and annual plans. The VPN's premium plan costs $7.99 per month for a monthly subscription and $12.99 per month for an annual subscription. There's also the premium family plan, which costs $11.99 per month for a monthly subscription and $19.99 per month for an annual subscription.
Fortunately, Hotspot Shield does not mandate users to sign in before the VPN can be used. All the user has to do is download the VPN from a browser and double-click on the setup file, then click install. Upon installation, close the browser and click the blue power icon to turn on the VPN. Then, select a plan and connect to a preferred server. Now, the user's internet connection is secure, and streaming can commence.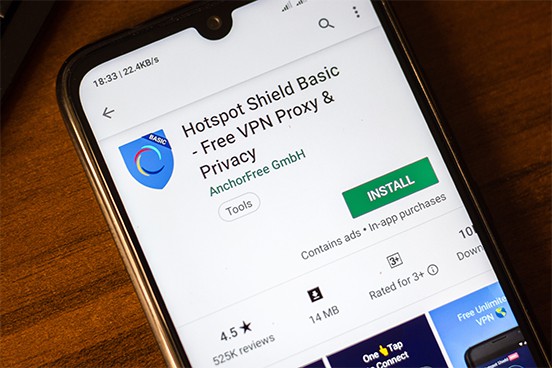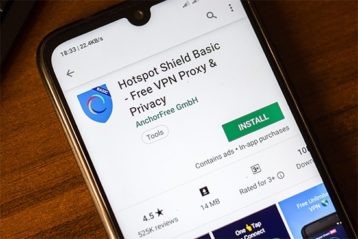 While Hotspot Shield does not feature dedicated servers for streaming, the VPN supports most streaming platforms, including Netflix, YouTube, Amazon Prime Video, Twitch, Hulu and more. Also, with Hotspot Shield, users can access recorded content such as TV shows, movies and music, as well as live events and gaming content. Furthermore, the software can unblock geo-restricted streaming platforms.
Before now, Hotspot Shield has been involved in many data breach controversies. The VPN was once criticized after a file released by CDT (along with Carnegie Mellon University) revealed that the software was collecting users' data and intercepting network traffic. While there has been lots of improvement, the VPN's log policy leaves much to be desired. According to the privacy policy, Hotspot Shield collects data including IP address, users' geographical locations, connection timestamps, bandwidth used per session, device-specific data and non-personal logs. This is a bit too much data for a VPN to log.
The VPN has lots of features. There are over 1,800 IP addresses across more than 80 countries and 35 cities that users can connect to. The VPN also offers malware protection, unlimited bandwidth, unlimited content access and Wi-Fi security. Also, the VPN supports five simultaneous connections with one subscription and provides 24/7 live chat support.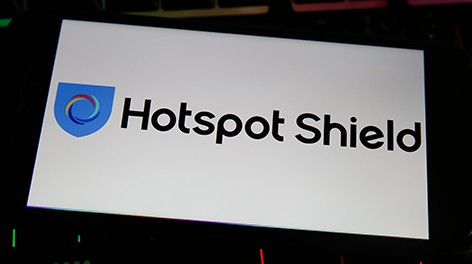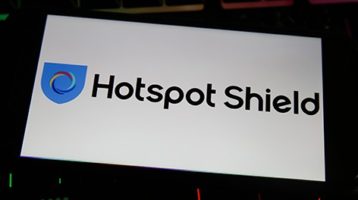 Beyond this, Hotspot Shield features a unique Hydra protocol that optimizes VPN connection to ensure fast, secure connections for streaming, gaming, downloading and other activities. Besides, torrenting and P2P traffic is fully supported on all Hotspot Shield VPN's premium servers (even if the P2P speeds are slow). The VPN is also compatible with Android, iOS, macOS and Windows, and has apps for all major devices, including Linux and routers.
While Hotspot Shield safeguards against DNS leaks, the provider does not offer WebRTC protection. The VPN lacks extra features, including an ad-blocker, split tunneling and double hop support. As stated, the VPN has been embroiled in some security flaws in the past and logs more data than necessary. Besides, the VPN does not use the standard protocols like OpenVPN but rather features Hydra, a relatively unknown protocol. Above all, Hotspot Shield is based in the U.S., a country with intrusive privacy laws. All of these factors add a level of risk to using this VPN service.
---
5. Surfshark
Surfshark is a VPN service that encrypts users' online data and helps users stay safe and anonymous. The VPN, which is based in the British Virgin Islands, boasts of having several servers scattered worldwide and is very affordable. Best of all, the VPN can access most streaming sites and platforms.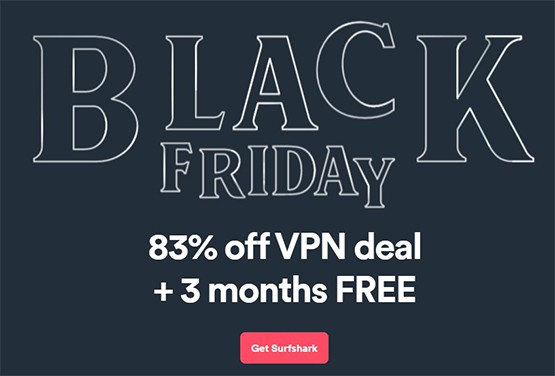 The advantages to Surfshark include the provision of safe and private internet connections, great speeds, availability of multi-hop connection, affordable prices, a smooth user experience, strong universal server presence, available in several platforms, offers many extra features, gets past geo-blocks, and more.
There are some disadvantages too, such as dodgy customer service, fluctuating peer-to-peer performance, a lack of robust features and a weak social media presence.
Surfshark is one of the most affordable VPNs for streaming, with three low-cost plans. The 24-month plan costs $2.21 per month or $59.76 every two years and comes with a three-month free plan as a bonus. The six-month plan costs $6.49 per month or $38.95 every six months. Finally, there's the one-month plan, which costs $12.95 per month.
Like most VPNs, Surfshark is easy to use. First, the app will need to be downloaded and installed. Next, the user will need to log into the app and then connect to a preferred server location. Once connected, streaming of content can commence.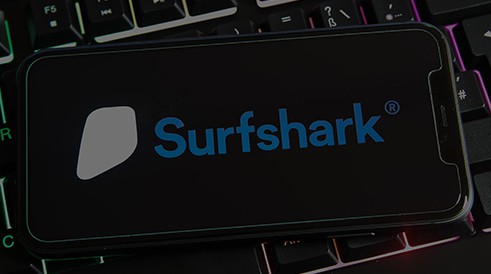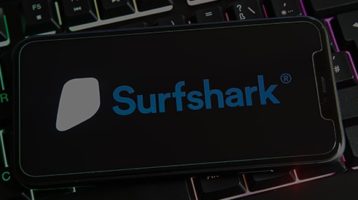 Surfshark offers excellent streaming capabilities. The VPN can access Amazon Prime, US Netflix, Disney+, BBC iPlayer, Hulu, and more. The VPN allows users to unlock many geo-blocked streaming platforms and is functional in restricted countries like China. Besides, the VPN has 3,200 servers spread across 65 countries so that users can easily connect to the closest server and experience the high speeds needed for seamless, lag-free HD streaming.
To date, there has been no reported data breach involving Surfshark VPN. The VPN is quite secure and utilizes encryption protocols and other features to ensure the safety and security of users' data. This includes AES-256-GCM for military-grade encryption, private DNS and leak protection, secure protocols such as IKEv2/IPSec and OpenVPN, and a strict zero log policy—all of which ensures users' information is safe.
Surfshark is a feature-rich VPN. The VPN offers CleanWeb, a feature that allows users to surf the internet without disruptive ads, malware, trackers and phishing attempts. The provider also offers unlimited simultaneous connections so that countless devices can be protected with one subscription. Also, Surfshark is compatible with most devices and applications, including Firefox, Chrome, iOS, macOS, Windows, routers and more. The VPN is easy to use, offers live chat support and a 30-day money-back guarantee.
Surfshark is beneficial in other ways as well. The VPN has a unique Camouflage mode that ensures users' activities are kept away from internet service providers. The provider also has a NoBorders mode, which ensures the VPN is available anywhere and at any time. Surfshark also works well with FireStick VPN, which is ideal for bypassing geo-blocked media on TV screens. The VPN contains a SmartDNS that can be configured on most gaming consoles and media players. Moreover, with Surfshark ByPasser, specific sites and apps can be allowed to bypass the VPN. This is especially useful with mobile banking apps.
There aren't many risks to Surfshark. However, the VPN's privacy policy is short on details, and there aren't many robust features to the VPN.
---
6. CyberGhost
CyberGhost is a VPN service that offers unlimited bandwidth, lots of fast servers and easy setup on any device—all of which serve the streaming audience well. The VPN was released in 2004 and is based in Romania, a VPN-friendly country.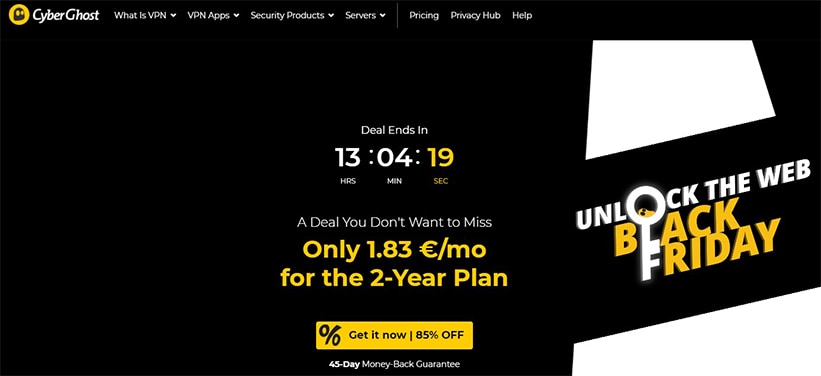 There are many advantages to CyberGhost. First, the VPN has a large network distributed worldwide, along with unique security features and strong encryption protocols. Also, CyberGhost features optimized and dedicated servers for various purposes, including streaming. Furthermore, CyberGhost offers multi-platform support, decent speeds and one of the cheapest long-term plans available.
On the downside, CyberGhost isn't one of the most intuitive VPNs there is. Besides, the VPN offers limited payment options and has unclear data jurisdiction and anonymity.
The service provider offers three plans. The most popular is the two years + three months free plan, priced at $2.17 per month. There's the one-month plan, which costs $12.99 per month, and the six-month plan, which goes for $6.39 per month.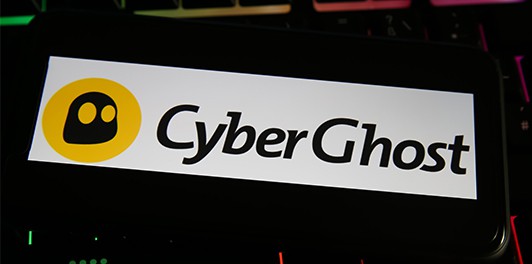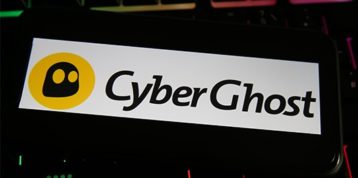 CyberGhost VPN is also easy to use. To use the VPN, users will need to select a subscription plan and then download the VPN. The next step after that is to install the VPN and then connect to any suitable VPN server. Once the connection is established, users can begin to stream movies, videos and more content.
The VPN has a sturdy network of streaming-optimized servers scattered across the globe. CyberGhost's streaming infrastructure gives users access to services such as HBO Max, Disney+, Netflix, Prime Video, BBC iPlayer, BBC One, BBC TWO, ESPN, Hulu, Kodi, YouTube TV, CBS, and even international platforms like ZDF Germany and more. The VPN offers instant connections, while the streaming-optimized servers make streaming easy, fast and smooth. The VPN's servers and apps are built for a buffer-free HD streaming experience, with unlimited bandwidth and no ISP throttling.
In the past, CyberGhost has been involved in a minor data breach. Hackers were able to access data backups containing data about surveys carried out before May 23, 2018. As a result, 14 usernames and 120 emails belonging to users were leaked. However, no sensitive data was leaked. The VPN has since tightened cybersecurity by deploying several protocols to ensure users' safety and privacy, including AES-256-bit encryption.
CyberGhost VPN is filled with many features. The VPN has ironclad security, including 256-bit encryption, PPTP, L2TP-IPSec and OpenVPN protocols, and a kill switch for times when there is a VPN connection failure. Also, CyberGhost has over 6,100 servers across more than 88 countries for easy connectivity, fast speed and seamless use. The VPN offers IP and DNS leak protection and ad/malicious content blocking, along with support for up to seven devices and unlimited traffic and bandwidth. Furthermore, CyberGhost offers a 45-day money-back guarantee.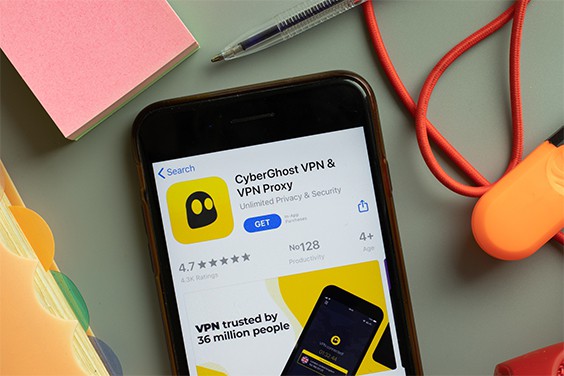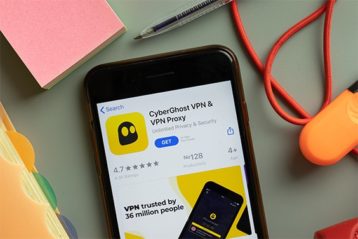 There are many other benefits to using CyberGhost VPN. For one, the VPN conceals users' networks from ISPs and surveillance agencies, offers privacy protection and provides multi-platform encryption. The VPN also accesses restricted content and bypasses geo-restrictions, and is compatible with all major devices, including Windows, iOS, FireTV, Chrome and more. CyberGhost is also suitable for gaming and supports torrenting.
However, the VPN has no security audit, which adds some extra risk. Furthermore, the Windows apps do not notify users when there's a disconnection, nor does the OpenVPN offer excellent speed. Also, the VPN's support site isn't the best compared to competitors.
---
What Streaming Services Work with a VPN?
Many streaming services work with any VPN software program. The best VPNs for streaming are given below.
Amazon Prime Video
YouTube
BBC iPlayer
Sling
Spotify
Disney Plus
HBO
ESPN
ITV Player
Fubo
Showtime
BeIN Sports
Vudo
Xattoo
Crackle
Hotstar
AT&T TV Now
SkyGo
Dubo
Dawn
Can I Use a Streaming VPN to Watch Sports?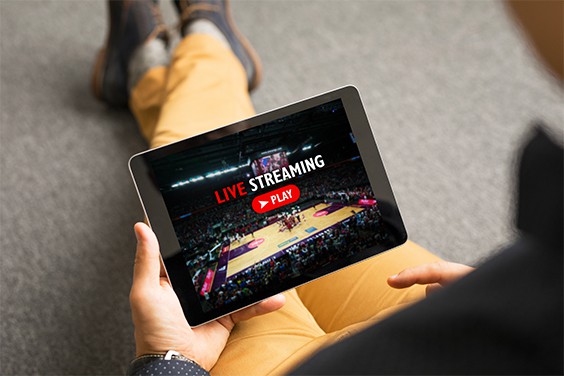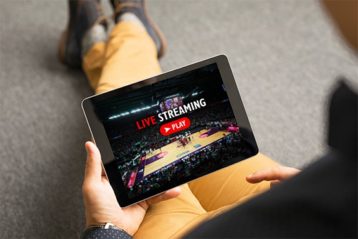 Yes, a streaming VPN can be used to watch sports. These VPNs can bypass ISP throttling and ensure users' internet connections are anonymous so that ISPs cannot identify the online activities being carried out and subsequently slow down or block internet speed and connection. Thus, users will be able to watch sports such as tennis, football, boxing, Formula 1, UEFA Champions League, MotoGP, NFL, MLB, wrestling and every other sports event.
The following steps are required to stream sports with a VPN.
Select a VPN provider.
Choose a suitable plan.
Select apps to download.
Install and launch the app.
Select a suitable server and connect to the server.
Open the streaming platform.
Begin watching any desired sports program.
What Are the Benefits of a VPN for Streaming?
A VPN is beneficial for streaming in the following ways.
A VPN allows users to access blocked content from anywhere.
Enables users to stream several contents without experiencing lagging or system slowdown.
Provides privacy, security and anonymity while streaming content.
A VPN bypasses censorship and unblocks geo-restrictions placed by streaming platforms.
Offers safety when public Wi-Fi is used.
This is important:
These benefits apply to all
VPN types
, not just streaming VPNs.
Are Free VPNs Safe for Streaming?
No, free VPNs are not safe for streaming. This is owing to the various risks free VPNs pose.
A key factor in why free VPNs are not safe for streaming is that such programs compromise security. One of the primary responsibilities of a VPN is to protect users' devices from hackers. As such, seeing a VPN with malware can be alarming. Sadly, most free VPNs contain viruses, ads and malware, thereby exposing users to hackers and cybercriminals. Many free VPN providers also feature third-party tracking software that gathers information on users' online activities, which are then sold to ad companies or handed over to surveillance agencies. Rather than offer online protection, most free VPNs sell out their users.
There's also the issue that most free VPNs are unable to access streaming platforms. Currently, no free VPN can reliably unblock Netflix, BBC iPlayer and most streaming platforms. This is because some streaming platforms use the toughest geo-blocks to restrict access. Most premium VPNs only struggle to unblock such platforms and usually only for a short while, while free VPNs stand no chance.
Note:
Free VPNs may also slow down the user's internet connection. Slow internet speed is often an attribute of free VPNs. Usually, streaming requires a fast and uninterrupted connection, a feature lacking in most free VPNs.
Finally, free VPNs often feature lots of ads. Streaming a movie and pausing to remove ads every other minute can ruin the fun of streaming. Unfortunately, since most free VPNs rely on ads for revenue, these programs bombard users with lots of ads.
What Are the VPNs that Do Not Work for Streaming?
Some VPNs are unable to unblock certain streaming platforms due to blocked ports, firewalls, outdated VPN software or even router failure. Some streaming platforms, such as Netflix and BBC iPlayer, have put in place stringent measures to prevent users from accessing the websites.
Usually, most VPNs can access one streaming platform or another. However, while a VPN may work for one streaming platform, the same VPN may not work for another. VPNs that do not work effectively for streaming are given below.
Touch VPN
Hola VPN
Archie VPN
Super VPN
VikingVPN
UnoTelly
EarthVPN
FastestVPN
AVAST Secureline
TunnelBear
Encrypt.me VPN
Webroot Wi-Fi Security VPN
KeepSolid VPN Unlimited
Bitdefender Premium VPN
Mozilla VPN
F-Secure Freedom VPN
HMA VPN
Also, there are certain types of VPN that don't work for streaming. These types of VPNs are listed below.
Free VPNs
Non-Streaming-Oriented Services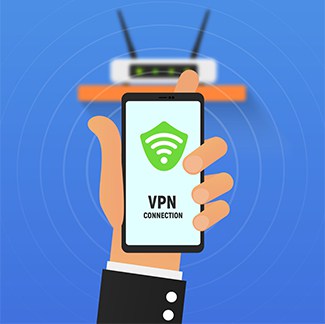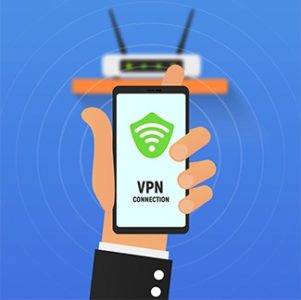 1. Free VPNs
Free VPNs are VPNs that do not require a fee to use. These VPNs provide online safety, privacy and anonymity at no cost. Also, users can use such VPNs to stream movies, music and more.
However, free VPNs are often unusable for streaming because such programs aren't able to unlock streaming platforms. However, paid VPNs are more likely to yield successful streaming capabilities.
Examples of free VPNs include Hotspot Shield, Surfshark, Proton VPN, TunnelBear and Windscribe.
2. Non-Streaming-oriented Services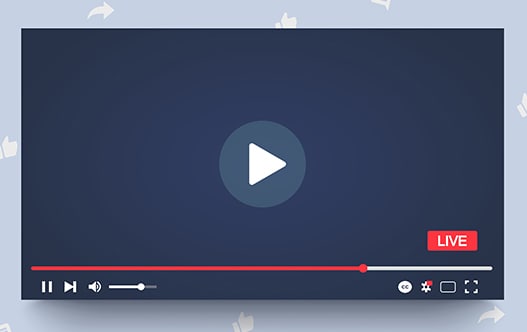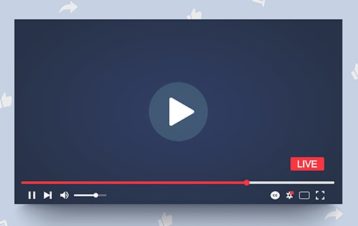 Non-streaming-oriented services refer to platforms and services that do not support live streaming of music, movies, sports, games or any other events. Examples of such services include WhatsApp, email, Quibi and Google.
Non-streaming-oriented services are unable to stream content because such services are not configured to do so. These services have bandwidth limitations, latency problems and device compatibility issues. Most are simply not built for streaming.
How to Stream with a VPN
To learn how to stream TV shows with a VPN or how to stream any other content for that matter, the following process is required.
Install a VPN: Users will have to identify a suitable VPN and install the VPN. Ensure that the VPN chosen is compatible with the user's devices. These devices include Windows, iPhone, Mac, Android, and so on. An ideal VPN for streaming should also be user-friendly.
Sign up: After selecting the right VPN, the next step is to sign up and make a payment. Most VPNs require an email address to create an account. Once the sign-up process is complete, log in to the VPN.
Connect to a server: Generally, VPNs automatically connect users to the nearest server. However, users can also connect to a server in the desired location. If the chosen VPN has dedicated servers for streaming, then connecting to such servers is a preferred option as these tend to be faster and lag-free.
Start streaming: If the connection has been successfully established, the user can sit back, relax and stream any desired content.