T
or (The Onion Router) is a web browser that allows users to browse anonymously and freely. Users can also access the dark web using Tor. Tor browser is designed to promote private communication while also enhancing security. While using the Tor browser, users' data goes through different Tor servers (nodes). Each server encrypts and decodes the communication one layer at a time at different nodes. Tor browser makes it impossible to identify users because attackers will only come across the last server through which the user's data passed through.
Users may overlook the importance of a VPN when using Tor because the browser already provides private and anonymous browsing. Tor browser will only protect apps currently running in the browser and may constitute a hazard to other applications. Although not all VPNs are Tor-compatible, the best VPN for a Tor browser provides security and masks users' Tor usage from their ISP. However, using Tor in conjunction with a VPN will ensure speed, double encryption, and anonymity for all Internet users.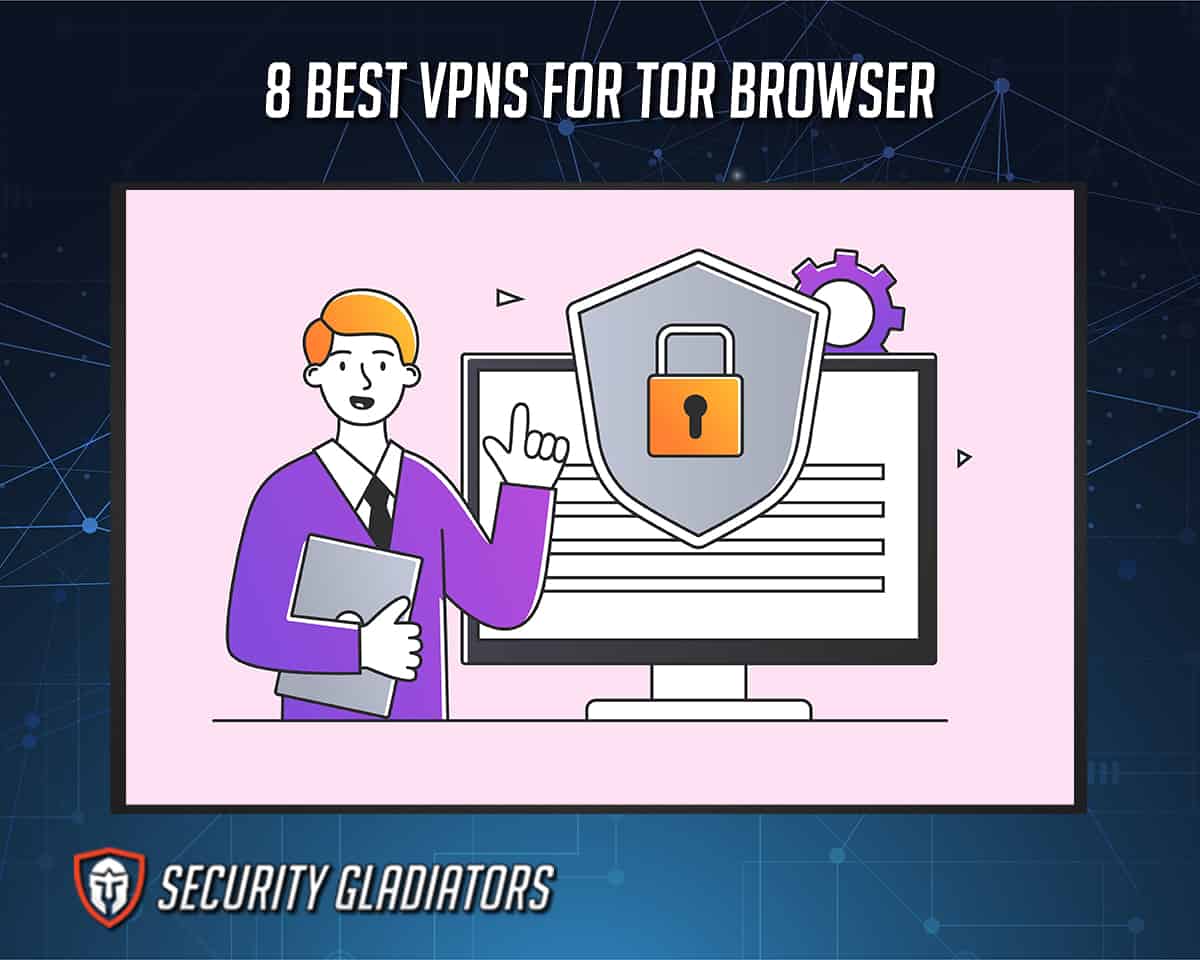 The top three VPNs for Tor Browser are listed below.
NordVPN: Built-in onion over VPN.
ExpressVPN: Has a no-logs policy and leading Trusted server technology.
Cyberghost: Many servers with excellent encryption for security and anonymity.
1. Surfshark
is one of the best Tor VPNs, providing fast, safe, and private dark web access. Secure tunneling protocols such as OpenVPN and IKEv2 are available with this software. This VPN hides users' physical location and protects sensitive information. Some other features of Surfshark include a Kill-Switch, stringent no-logs policy, AES-256-GCM encryption mode, private DNS, and leak prevention.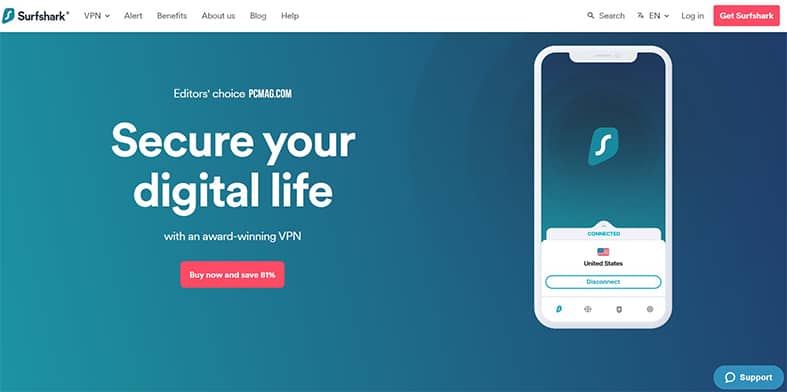 Surfshark is one of the top VPN services for quickly blocking undesirable websites. Users can also bookmark favorite locations for future use using this Tor VPN. The disadvantages of using Surfshark include a limited number of P2P servers, costly membership, and a time-consuming setup process.
Surfshark Virtual Private Network provides a seven-day free trial past this Surfshark costs $2.21 per month for a two-year plan charged every 24 months for $59.76. The six-month plan costs $6.49 per month, which is then charged as $38.94 every six months. The one-month plan is $12.95 per month.
Download and install Surfshark on your device to use the VPN with Tor. Before downloading, select the correct version for your device. Connect to your preferred location using the Surfshark software. Then open the TOR browser.
Surfshark with Tor browser allows users to browse with the VPN's IP address rather than their own. Also, the VPN's connection is routed through Tor's servers. Using a VPN service like Surfshark in conjunction with TOR is also considered the safest and most discreet way to browse the internet.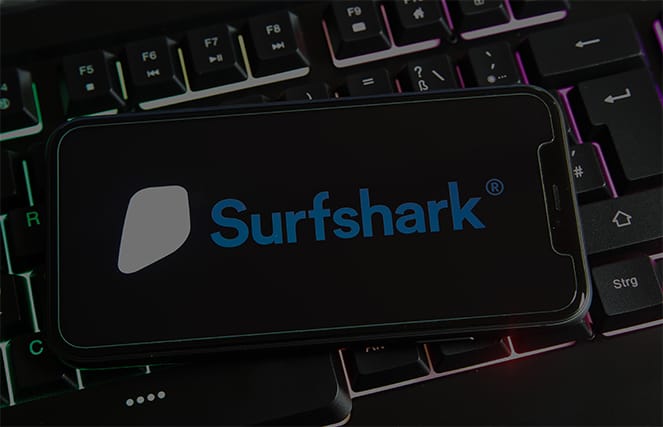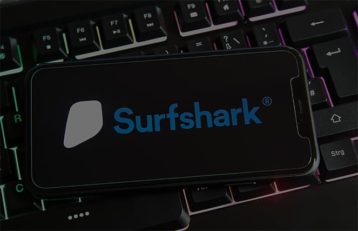 Surfshark comes with some unique security measures. Some features of Surfshark include a well-designed app, no device limits, excellent customer service, tracking protection, ad and malware blocking, and secure content access. Other benefits of using Surfshark VPN for Tor browser include Split tunneling, 3200+ servers in 65 locations, fast 100 percent RAM-only servers, 24/7 customer support, and access to private DNS servers. Surfshark also has a 30-day return policy.
Note:
Apart from the benefits of using Surfshark VPN with Tor, there are some risks that users should be aware of. Because of the double encryption and several server connection hops, utilizing Surfshark VPN can decrease internet performance. Using a VPN with Tor may also require users to develop some new technical skills.
---
2. ProtonVPN
is a VPN service based in Switzerland that allows Tor browser users to access the internet anonymously and securely. ProtonVPN supports Tor via VPN by default, making it one of the top privacy services for Tor browsers.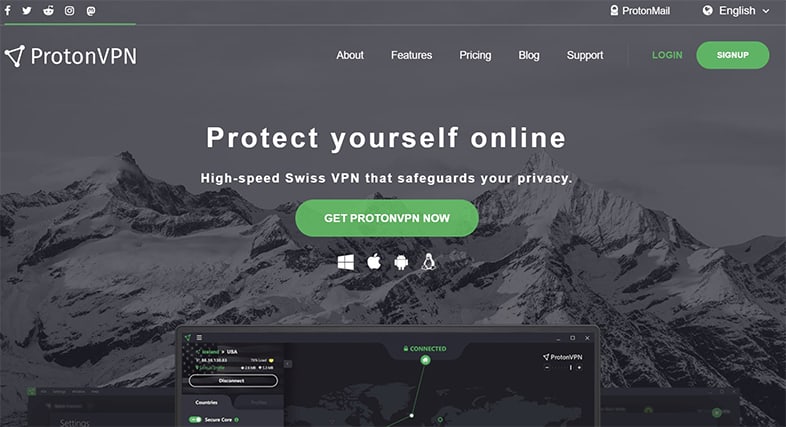 Some advantages of using ProtonVPN are Tor over VPN (for paid users), which is explained later in this article, full access to secure core and onion servers, a strict no-logs policy, customizability, open-source, auditing software, DNS query protection, and strong protocols like OpenVPN, IKEv2, and WireGuard. However, some downsides to using ProtonVPN include limited P2P availability, restricted customer assistance, slow speeds on the free subscription plan, and complicated settings.
ProtonVPN has three subscription plans: Basic, Plus, and Visionary, in addition to the free option. ProtonVPN offers a basic plan for $4 per month (annually charged at $48), a Plus plan for $6 per month (annually charged at $96), and a Visionary plan for $24 per month (annually charged at $288).
To use ProtonVPN with Tor: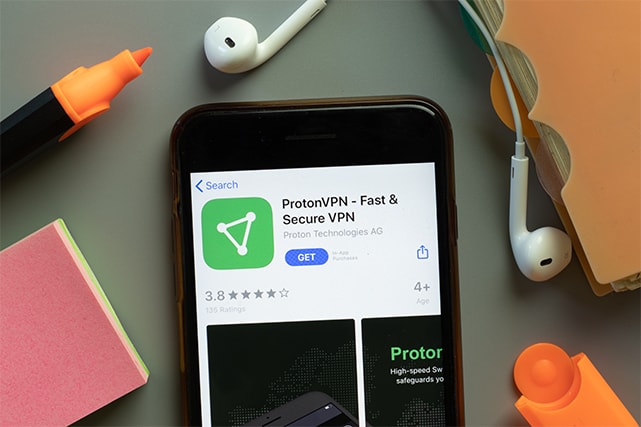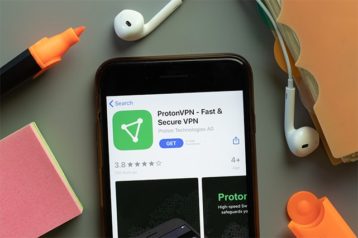 Go to the VPN's website and create an account.
Choose your device compatibility from the list of devices before downloading, and then install.
Connect to one of the Tor servers after the ProtonVPN client is available. Your internet traffic will be automatically routed through the Tor network after connecting to one of the Tor-enabled servers.
When integrated with the Tor browser, this Swiss-based VPN provides an extra degree of privacy. ProtonVPN and Tor browser work together to create an encrypted tunnel between the user's device and the VPN server. Additionally, utilizing the Tor browser with a VPN allows users to access onion sites such as ProtonMail, The New York Times, etc.
ProtonVPN maintains a strict no-logs policy. This VPN does not leak users' data and online activity. Features of ProtonVPN include: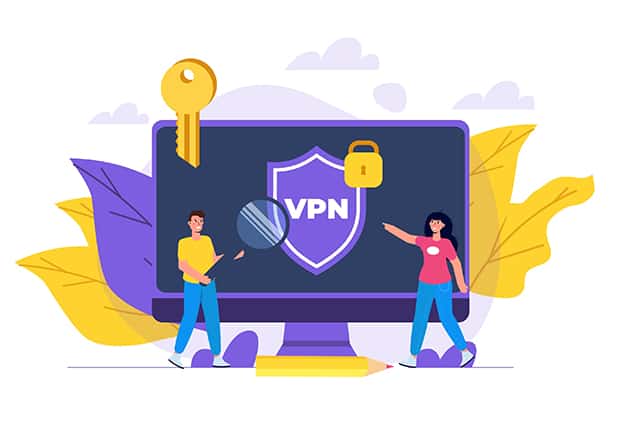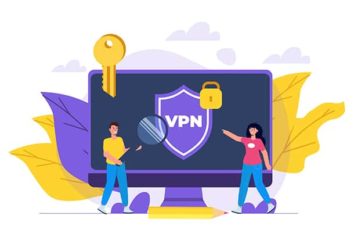 High speed (up to 10 Gbps)
Strict no-logs policy
Access to prohibited content
Enhanced security feature
P2P/BitTorrent support
Adblocking
Streaming
ProtonVPN is very useful because the VPN encrypts the user's internet connection when surfing the web. Also, ProtonVPN's strong security features ensure that an attacker cannot eavesdrop on a user's connection by routing connections over encrypted tunnels.
One of the risks of using ProtoVPN is slow performance on the free plan due to a shortage of servers. Furthermore, Tor over VPN is not available on the free plan.
---
3. CyberGhost
is a VPN service provided by Kape Technologies that is compatible with the Tor browser. CyberGhost provides top-notch security, with 7475 servers throughout the world, including 256-bit encryption for complete privacy and anonymity. Additionally, CyberGhost offers DNS and IP leak prevention, an automatic kill switch, a strict no-logs policy, and access to No-Spy servers. Security protocols offered by Cyberghost are OpenVPN, IKEv2, WireGuard, and Layer to Tunneling Protocol (L2TP) / IPSec. Other advantages include lightning-fast connections, P2P file sharing, unrestricted online access, and 24/7 customer service.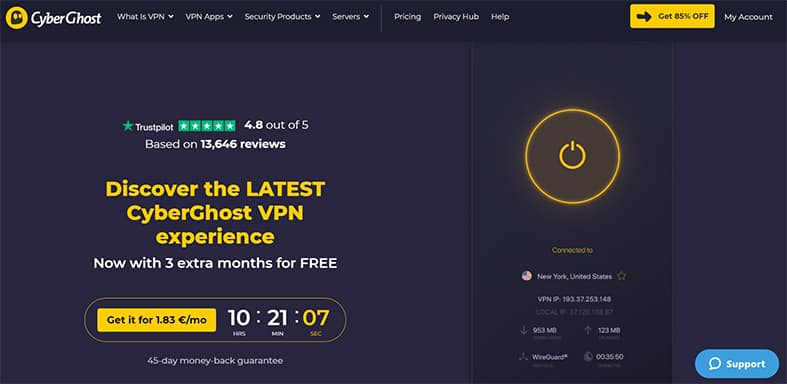 Disadvantages of using CyberGhost VPN are the lack of Tor-specific capabilities, the speed of some servers, which can influence your network speed, and the complexity of username and password administration.
A one-month subscription plan is available for $12.99 a month. There's also a six-month plan for $38.34 that costs $6.39 a month and a two-year plan for $58.5 that costs $2.17 per month. CyberGhost offers a money-back guarantee.
There are simply a few steps to using CyberGhost with Tor browsers. Create an account on the CyberGhost website before downloading. After you've downloaded the file, double-click the file to install the VPN on your device. Select a VPN server using CyberGhost VPN. Allow the app to confirm the connection by clicking the connect button. You can now launch the Tor browser and begin browsing. Users can browse Tor with ease choosing from approximately 7,475 servers in 90 countries.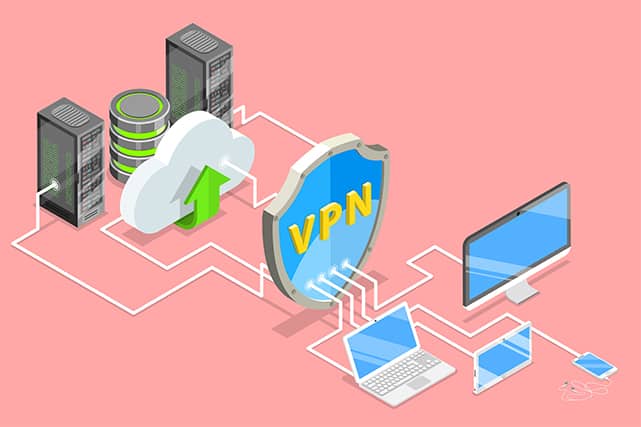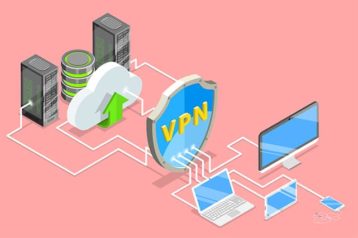 There is no evidence of CyberGhost leaking users' data. Although customers must provide certain personal information when registering an account, CyberGhost solely uses this information to improve the service and personalize the user experience on CyberGhost VPN.
Other features of CyberGhost VPN are 256-bit AES encryption, 24/7 live chat support, automatic Kill Switch, high-speed VPN, unlimited bandwidth & traffic, ad/malicious content blocking, DNS & IP Leak Protection, P2P sharing, and support for up to 7 devices. DNS leak prevention, for example, prevents consumers' devices from routing DNS requests back through their ISP due to security issues. When utilizing VPN, IP leak protection prevents sites that support IPv6 from obtaining users' true IP addresses.
---
4. Astrill VPN
Astrill VPN is another Tor browser VPN that protects users' privacy while allowing for fast browsing. Astrill provides a global network of super-fast dedicated servers to ensure lag-free smooth functioning. Military-grade AES encryption, tunneling protocols, seamless setup, unlimited bandwidth, unlimited speed, no-log activity, and a network of powerful servers are some of the benefits of Astrill VPN. The disadvantages of using Astrill include a limited number of servers, a high price tag, an antiquated user interface, and the lack of a money-back guarantee.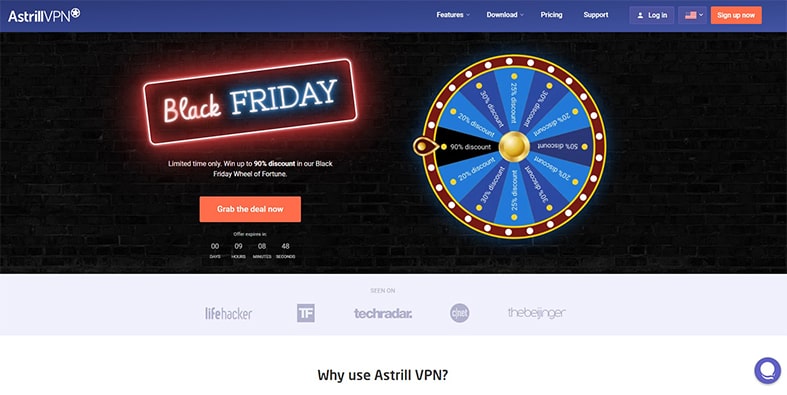 Astrill offers both personal and commercial subscription plans. There are three packages available for the personal VPN plan, which includes 5 simultaneous connections in a single household. The monthly plan is $20 per month, the yearly plan costs $10 per month ($120 per year), and the 6-month plan costs $15 per month ($90 every six months).
It is possible to use Tor in two ways with Astrill VPN. Tor over VPN is one technique, and VPN over Tor is another. Connect to a server location using Astrill. Download and install Tor from the Tor project's website. Then install Tor on your device. Then start browsing. Users' privacy is enhanced by using Astrill VPN. Users can also browse the Tor network without their ISP identifying them as Tor users.
Astrill VPN has taken all necessary precautions to prevent data breaches. Astrill VPN offers one of the most comprehensive security packages available from any VPN provider. The VPN also provides AES-256 encryption cipher, port forwarding, a kill switch, leak protection, and safe access to the dark web without Tor.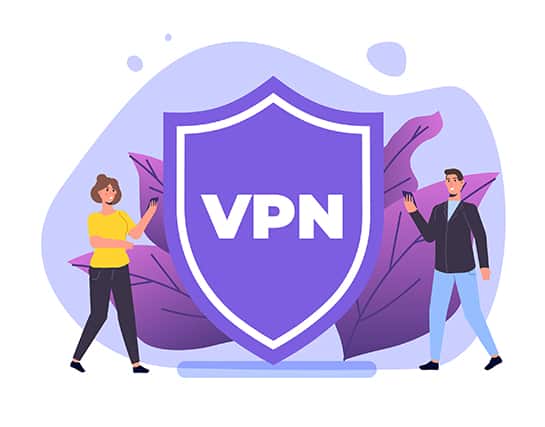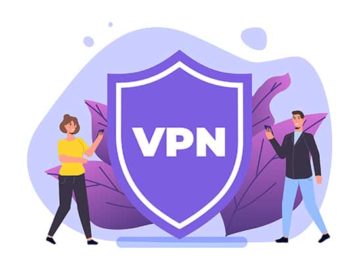 Some other features of Astrill VPN are Good VPN speeds, no DNS leaks, numerous customization options, kill-switch, split tunneling, 5 simultaneous connections, 24/7 customer service, and a no-logs policy. Astrill VPN also has a steady service, customer support, smart mode, and secure servers. Astrill VPN offers high-speed streaming and torrenting, as well as ultra-configuration and sophisticated security.
Although Astrill VPN is excellent, customers may be hesitant to accept the risk due to the limited number of servers offered. Due to the restricted number of servers, there may be slow performance. Furthermore, due to server location, some users may be unable to access the VPN. Another risk is that there is no money-back guarantee with the VPN. In addition, the membership plan is pricey when compared to other Tor VPNs.
---
5. NordVPN
is a high-security VPN service with lightning-fast servers. This VPN has a simple user interface that makes it simple to set up and use. With NordVPN, it is even possible to connect to the Tor network without downloading Tor browser. NordVPN offers a zero logs policy, robust encryption, smart DNS service, access to various servers, a dedicated IP option, and simultaneous connection of up to 6 devices, among other features. The VPN supports some VPN protocols, including OpenVPN, PPTP, IKEv2, IPSEC, and L2TP. Some of the downsides of using NordVPN are slow app and server connections, difficult to use OpenVPN configuration, and only selected servers enable torrenting.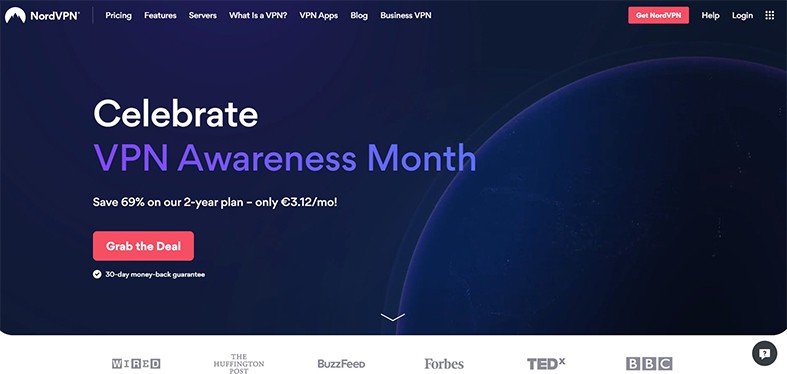 NordVPN offers a 30-day money-back guarantee on all of its plans. In addition to a free trial, NordVPN provides:
A monthly plan for $11.95
A yearly plan for $4.92 per month
A two-year plan for $3.29 per month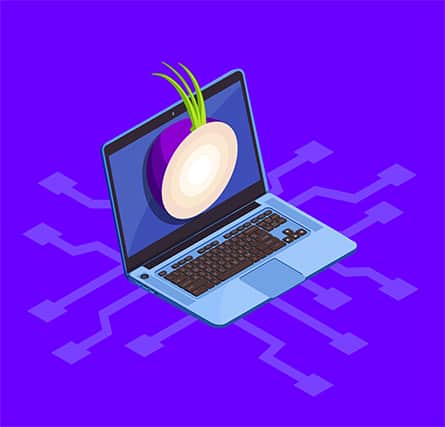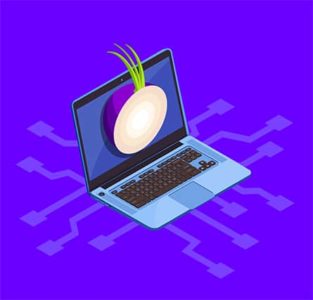 It is simple to set up NordVPN with Tor browser. There's no need to install any software with NordVPN. The only requirement for the entire procedure is that users connect to an Onion over the NordVPN server. The Onion network will then be used to redirect consumers' internet data. The Onion Over VPN functionality of NordVPN improves security for Tor users. This feature helps NordVPN servers secure the browser without requiring any additional steps. Exit node operators also have no access to consumers' traffic.
There is no evidence that NordVPN has experienced a data breach. NordVPN also encrypts users' internet connections, adding an extra layer of security. Some benefits of using NordVPN include multi-factor authentication, split tunneling support, double protection, device compatibility, an obfuscated server, and uninterrupted streaming across a secure server.
---
6. Hide.me
One of the best VPNs for dark web browsing is . With 256-bit AES encryption and enhanced IP leak protection, this VPN for Tor adds an extra degree of secrecy to browsing. Some advantages of using hide.me are 256-bit AES encryption, unlimited bandwidth for paid users, IP leak protection, 2000+ servers, strong encryption, a kill switch, zero-logs policy, and several supported protocols (full IPv6 support, WireGuard, IKEv2, OpenVPN, SoftEther and SSTP).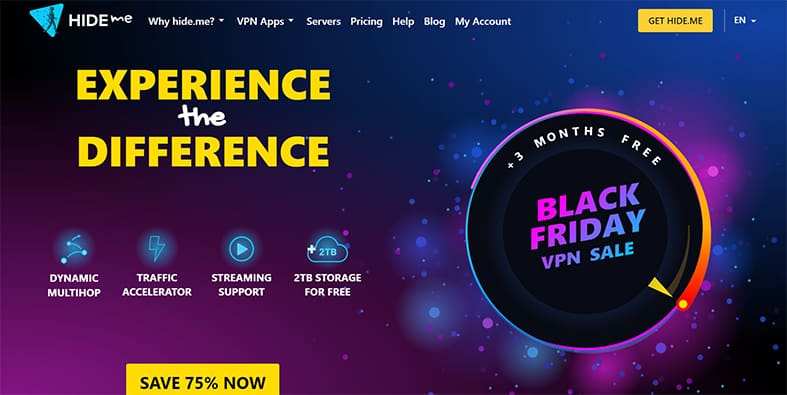 However, there are numerous limitations, such as a 2GB data restriction for free users, a subpar server network, strange location selection behavior, and a lack of specialist servers. Users can explore the app for free or subscribe for $12.95 every month, $45 every 12 months, or $39.95 every six months.
To use hide.me with Tor browser, Sign up for and install hide.me VPN. Select a server location and connect to the VPN once the installation is complete. Tor Browser will launch after Tor has been installed and will create a VPN connection. This VPN includes a simple privacy check tool that shields users from unwanted attention. Users also benefit from the VPN's automated kill switch and no-logs policy, which provides additional security.
Hide.me is a highly secure service, there have been no reported data breaches and a strict no-logs policy is in place. Some of the hide.me's features are mobile support, encrypted connections, IPv6 support, safe browsing, WireGuard, no logs, and split tunneling.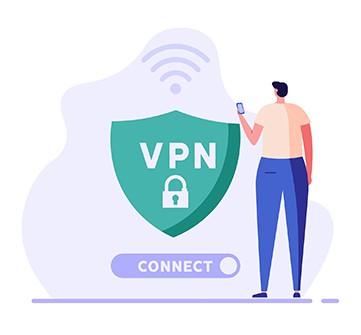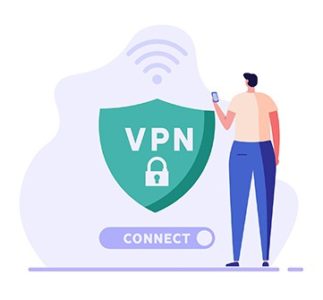 Some extra benefits of hide.me include:
30-day money-back guarantee
Safe ad-free service
Fast loading speed on the dark web
Internet censorship circumvention
It should be noted that the Hide.me app has been reported to crash unexpectedly, presumably due to the double security. This can mean a lack of consistency in threat protection.
---
7. TurboVPN
is one of the fastest and most secure VPNs for Tor browser, allowing users to bypass any firewall. Turbo VPN not only provides a full-featured system-wide VPN profile for iOS or Android mobile devices, but it also has a built-in web browser for anonymous browsing. Turbo offers 24/7 customer service, a strict no-log policy, AES-256 encryption, Wifi protection, anonymous browsing, ISP throttling detection and prevention, private DNS, and leak protection, among other features. Turbo VPN does however, have significant disadvantages including costly subscriptions, mobile-only availability, sluggish bandwidth, and a no-kill switch.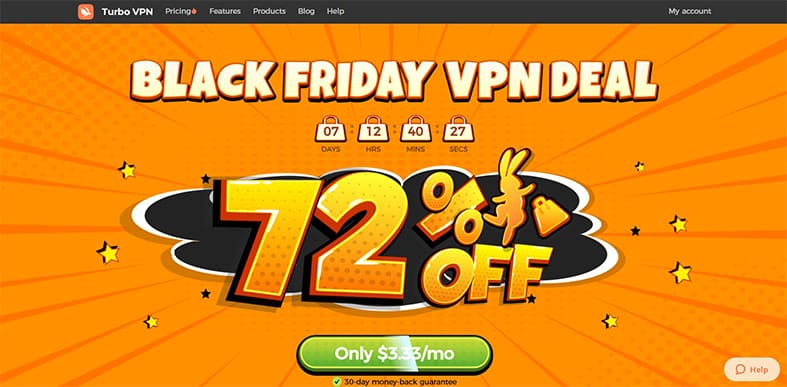 Like many Android VPN apps, Turbo VPN is free to download but requires payment to use. Turbo VPN offers a free seven-day trial but costs $11.99 per month, $39.99 per six months, $59.99 per year, and $99.99 per 2 years.
It is quite simple to use Turbo VPN. Choose a subscription package that meets your needs, then download and install Turbo VPN. When combined with the Tor browser, Turbo VPN provides unrestricted security and a fast internet connection. Users cannot be traced, leaked, or monitored while using the VPN.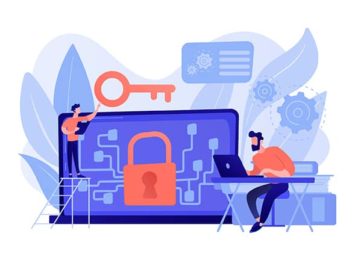 Turbo VPN provides protection and privacy, preventing data breaches. It offers AES-256 encryption, the strongest encryption standard for governmental use, safe and powerful VPN protocols, including IKEv2 & OpenVPN, DNS protection, and a no-logs policy. With this, Turbo VPN offers the following key advantages: availability for mobile device users, unlimited video and streaming, and improved data privacy.
Turbo is not available for PCs because it is a mobile-only VPN. Furthermore, the VPN has restricted capabilities meaning its usage carries some risk. During usage there are also intrusive third-party adverts connected to potentially unsafe Chinese websites. As such, TurboVPN does not offer the best privacy and security.
---
8. ExpressVPN
is one of the fastest Tor VPNs, providing secure, anonymous, and unrestricted access to prohibited content. All servers are kept in high-speed data centers with limitless connection speeds. The main advantages of using ExpressVPN are:
Superb connection speeds
Excellent government protection
No logs policy
Server infrastructure
Split tunneling
Secure access
Zero logs policy
24/7 live chat support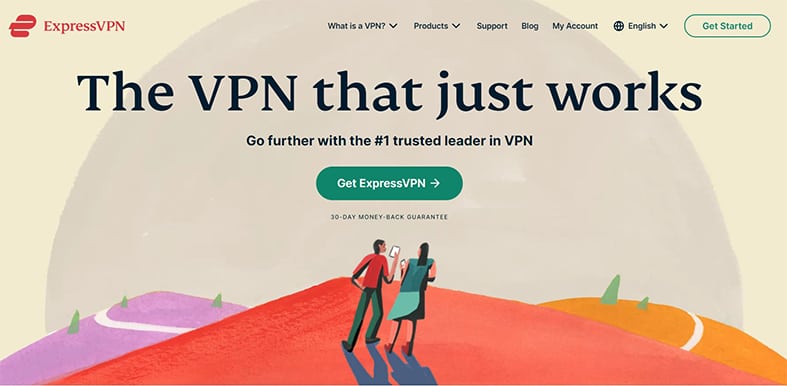 ExpressVPN has certain drawbacks, such as being more expensive than competing VPNs and not having branded streaming servers. ExpressVPN offers three different packages: monthly $12.95, six-monthly $59.95, and annually $99.95. A 30-day money-back guarantee is also available.
Sign up for ExpressVPN on the VPN's website to use it with Tor. The VPN program can then be downloaded and installed. An installation file has now been opened; double-click it to launch the software. Choose any connected server to get started. Wait for the app to confirm the connection before pressing the Connect button. ExpressVPN offers lightning-fast speeds, which is vital because browsing using Tor can slow down the connection but having a fast VPN mitigates this by reducing lag. Speeds can also be increased by using servers closer to the device's location.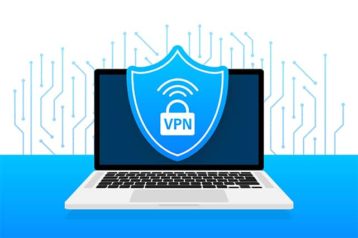 ExpressVPN provides high security and an audited zero-logs policy, fast and reliable worldwide speeds, Netflix streaming, Prime Video, BBC iPlayer, and more, unrestricted torrent traffic on all servers, user-friendly apps and a Smart DNS tool, chrome and Firefox browser extensions, and a 24-hour live chat.
The risk of using ExpressVPN is relatively low. The privacy features of ExpressVPN keep users safe at all times but browsing speeds may be slow. Data is encrypted with 256-bit AES and is protected by a zero-logging policy. There have been no reported data breaches.
---
What are the Unique and Strong Sides of Tor Browser?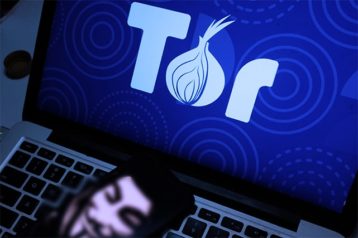 Tor is a global network of servers dedicated to anonymous communication. Tor was originally created by the US Navy to allow anonymous communication between military organizations. It is now used as a free, open-source software project that allows users to surf the internet anonymously.
Because of its design and working mechanism, Tor was previously known as 'The Onion Router.' Tor is used for browsing just like any other browser such as Mozilla Firefox. However, the Tor Browser offers anonymity to servers and websites, access to blocked websites, automatic data encryption for users, cross-platform availability, and the ability to use the internet without revealing the source IP address.
Note:
Tor is based on the Onion routing principle. The layers in onion routing are nested one above the other, much like the layers of an actual onion. This stacked-layer approach encrypts data many times before sending it over virtual circuits. Each layer decrypts the data before transmitting it to the next level on the client-side. Before transmitting the original data to the destination, the last layer decrypts the innermost layer of encrypted data.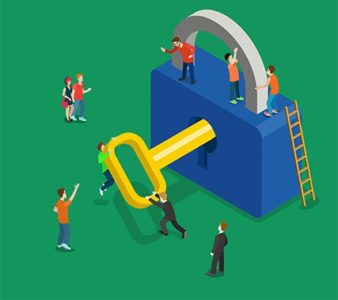 During decryption, all layers work together simultaneously such that the user's IP address and geographic location are never revealed. This eliminates the possibility of someone spying on a user's internet connection or online activities. Tor browser is used to ensure that users' IP addresses change at each node. This makes it impossible for websites and hackers to track out the origins of users' data traffic.
Using a VPN with Tor browser works in a slightly different way. Tor over VPN encrypts data and masks IP addresses by routing traffic through one of its secure servers before connecting to the Tor network. Another advantage of utilizing a VPN over Tor is that the user's ISP will not see any Tor-related activity because VPNs hide the activity from the ISP.
What is Tor Browser Used for?
Tor enables its users to surf the Internet, chat and send instant messages anonymously, and it is used by a wide range of people for both licit and illegal objectives. When a VPN is used in conjunction with Tor, users will benefit from double protection and increased surfing security. The VPN encryption ensures that the Tor entry node does not have access to the users' IP addresses, ensuring optimum security.
How to use Tor with a VPN?
It's simple to use Tor with a VPN. Simply follow the instructions below.
Select the relevant version of VPN for your device, download and install the VPN.
Connect to any server using the VPN software. For a better speed experience, choose a server that is close to your location.
Connect to the VPN, then open Tor Browser.
What is Tor over VPN?
Tor over VPN means connecting to a VPN server first and then launching the Tor Browser. Because of Tor's anonymity and a VPN's end-to-end encryption, this combination is extremely powerful. Tor over VPN also grants you access to onion sites such as Facebook, ProtonMail, and The New York Times.
What is VPN over Tor?
VPN over Tor means connecting to the Tor browser before starting your VPN. After connecting to the Tor nodes, the Tor browser encrypts your traffic. Because the VPN providers cannot see users' true IP address, this connection increases privacy. The disadvantage of this connection is that it will be extremely slow and users will only be able to access restricted websites.
What is the Difference Between Tor over VPN and VPN over Tor?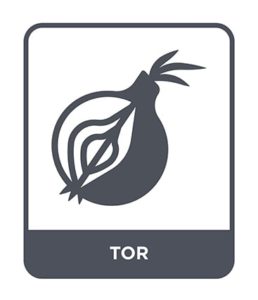 The difference between Tor over VPN and VPN over Tor is the setup mode and the outcome of the setup. In Tor over VPN, the user will first set up the VPN and then launch Tor. The outcome of this kind of setup is safe browsing. Also, users will be able to access hidden websites. Likewise, VPN over Tor means setting up Tor before VPN. The implication of this setup is an increase in privacy. Users' ISPs will not detect VPN use, but they will be able to detect Tor consumption.
Can I Use a Free VPN with Tor?
No, a free VPN will not work with Tor. Because free VPNs have fewer servers, users can not be sure the VPN will have nodes that can reroute the traffic through the Tor network.
What are the similar browsers to TOR?
There are hundreds of Tor Browser alternatives for different operating systems, including Android, Windows, Mac, Linux, and iPhone. Some of the Best VPNs for the Tor browser are also part of the list. Below is a list of similar browsers to Tor.
Google Chrome: The Google Chrome browser is an open source tool for accessing the internet and web-based applications that is quick, simple, and safe. Google's Chrome browser is a cross-platform web browser that was released in 2008.
Vivaldi: Vivaldi is a fast browser with a lot of features and customization. This browser offers an easy-to-use design and guards users against harmful websites.
Opera: Opera is a web browser created by the Opera software company. This browser is compatible with both desktop and mobile devices. Opera is quick and has a built-in ad blocker, allowing web pages to load faster.
Tails: Tails is a real-time operating system that protects the privacy and anonymity of its users. Tails allow users to browse the Internet anonymously and bypass censorship on any device. Tails uses the Tor network, which shields users from censorship and spying.
Ultrasurf: UltraSurf works in the same way as famous VPN providers such as NordVPN. UltraReach's UltraSurf is a widely used privacy and security program. This anti-censorship software allows users to browse the internet anonymously.
Comodo Dragon: Comodo Dragon is a multifunctional web browser with a high level of security. The browser places a premium on protecting users from dangers and scams. Comodo Dragon is the best Chromium-based browser for speed, privacy, and security.
Cyberfox: Cyberfox Web Browser is a fast, reliable, and dependable web browser that is based on Mozilla Firefox. When navigating the internet, the software provides users a better memory performance.
Dooble: Dooble is a safe, free, open-source web browser with excellent performance, reliability, and cross-platform compatibility. Dooble is a user-friendly browser with a download manager, file manager, FTP browser, authenticated encryption, content blocking, and private surfing, among other features.
GTunnel: GTunnel is a windows application that acts as a local HTTP or SOCKS proxy server, allowing users to access websites and services that are blocked or censored. GTunnel encrypts the user's IP address and safeguards online privacy.