A virtual private network (VPN) is the most secure method of encrypting data in transit. VPNs encrypt and secure all internet communication between a laptop or smartphone and the VPN server. A VPN is, therefore, a critical component of the toolkits of most businesses. In addition, as many continue to work from home, having access to restricted company files and data is vital for maintaining the cohesiveness of now-diverse teams and protecting sensitive information from prying eyes.
A business VPN encrypts all internet traffic and data, ensuring that a hacker will not read the information even if intercepted. Additionally, specialized business VPNs provide static IP addresses that enable users to limit access to data to a single IP address. The privacy provided by an encrypted connection and the benefits of having access to shared resources on a corporate server makes utilizing a VPN essential.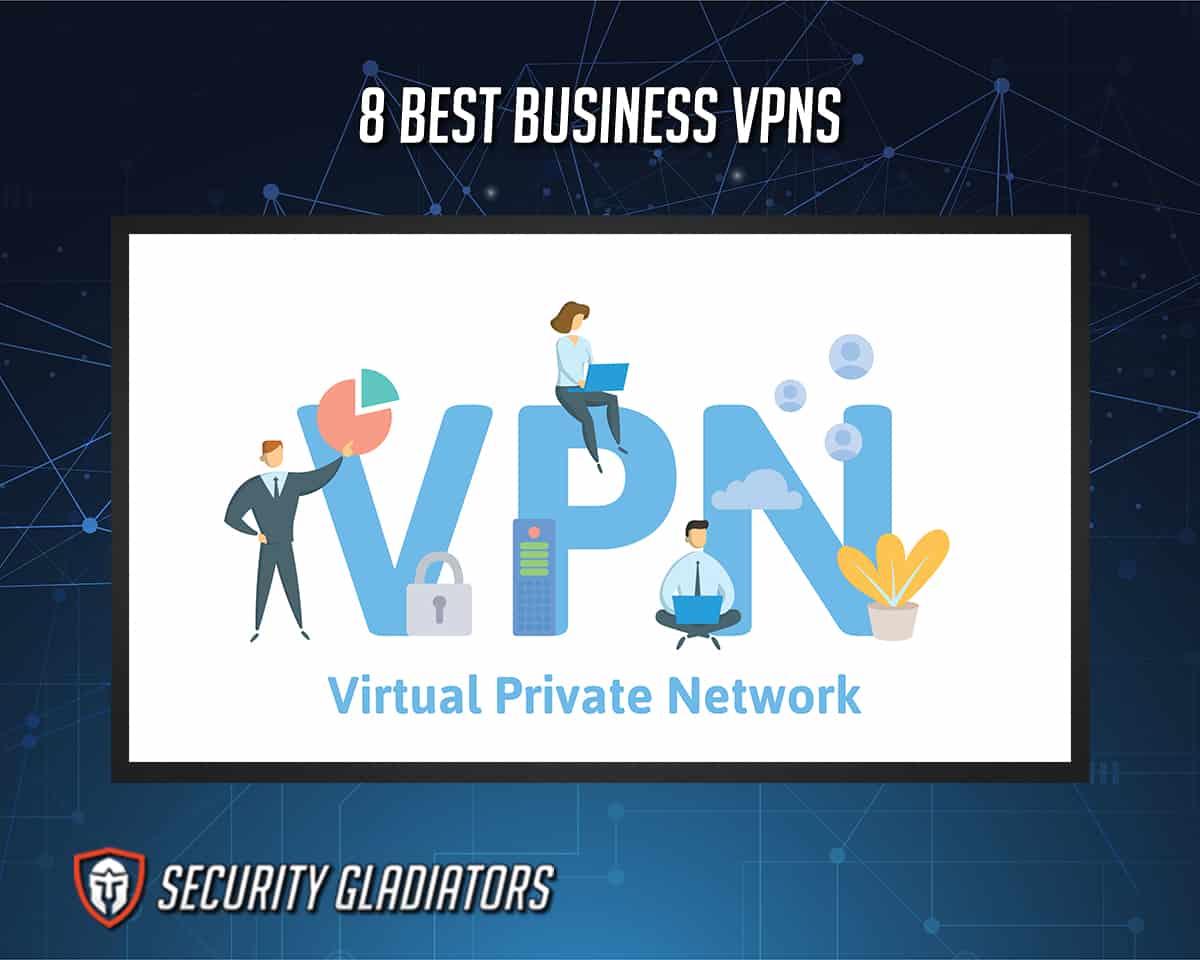 A VPN is an investment for the foreseeable future, and selecting the right one might be challenging. No two businesses are alike, and each business's VPN requirements will be unique. Small businesses may even choose to avail of personal VPNs in favor of business VPNs. The list below provides the best business VPNs to suit various necessities contingent on security, specification, privacy concerns, speed requirements and firm size.
The top three best VPNs are given below.
NordLayer: Most Secure VPN
Encrypt.me: Best VPN for Businesses with Large Teams
ExpressVPN: Best VPN Overall for Small Businesses
1. Perimeter 81
Perimeter 81 provides converged networking and security on a cloud so that companies can easily manage from any device. Perimeter 81 requires at least five team members and is suitable for small to medium-sized enterprises. However, the network security service offers a cloud-based approach for larger teams, enabling users to scale to meet needs without incurring exponential hardware expenditures.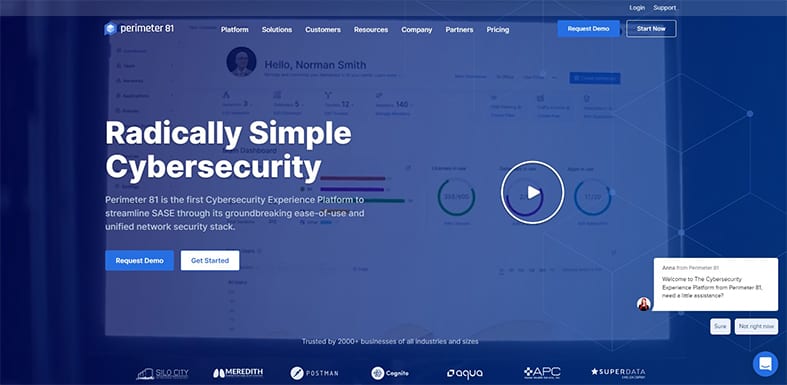 Perimeter 81 has unique security features, such as network segmentation, that shield sensitive data from breaches. If an organization has offices in several places, users can connect the two networks using site-to-site VPNs. Cloud VPNs enable remote access and are easily scalable. Using 256-bit AES encrypts all data; users can choose from 700 public servers located in 36 countries. Businesses can monitor VPN access by logging and examining all traffic that enters and exits the VPN. Overseeing network activity is done simply through an online dashboard.
Some downsides of Perimeter 81 are that the Mac client does not support the PPT or IKEv2 VPN protocols, this VPN has limited server locations, and chat support responds through email, which may take up to 24 hours.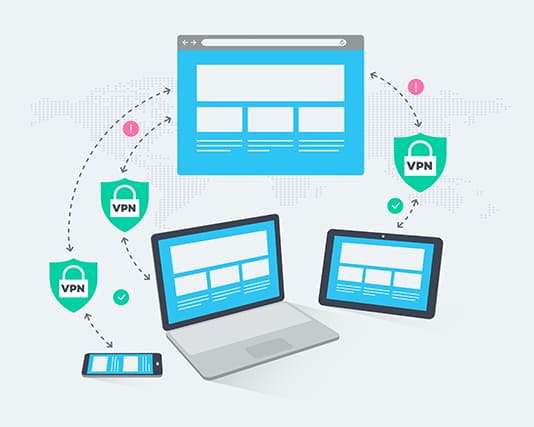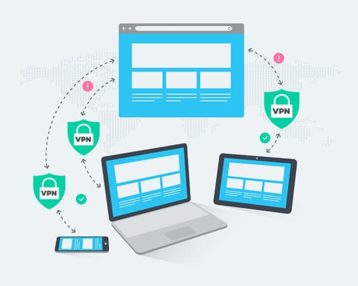 While not the most affordable option, if signing up for Perimeter 81, users can anticipate exceptional customer care and support during any plan. A 30-day money-back guarantee is also provided. Monthly subscription options range from $8 to $16 per user and can be customized for an enterprise subscription.
The Perimeter81 client allows users to manage a network and team settings in a centralized location. The client is compatible with Windows, Mac, iOS, Android, Linux, Linux 64 and Chromebook devices.
---
2. Twingate
Twingate is a relatively new VPN provider with several unique features that are missing from other providers. Twingate is a cloud-based VPN service that distinguishes itself from traditional VPN solutions by utilizing zero-trust access control and concealing gateways from the internet. Twingate has been developed to operate in the background quietly. Twingate is scalable and may be deployed without any changes to the network infrastructure. From initial configuration to the day-to-day operation, the goal is for users to be unaware that Twingate is protecting the network from dangerous hackers.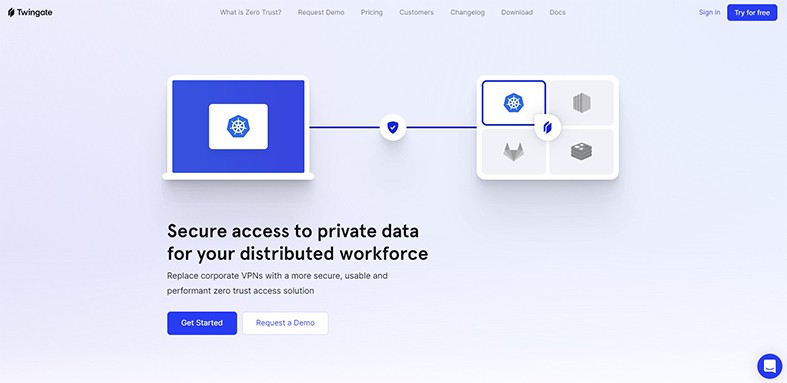 Twingate enables single sign-on (SSO), ensuring employees can only access the resources that IT administrators grant. This covers cloud-based and on-premises applications, as well as remote networks. In addition, split tunneling enables data to traverse the network only when necessary, while more bandwidth-intensive activities, such as video calls, use a direct connection.
Twingate has some of the most attractive per-user pricing. Under the "Teams" and "Businesses" accounts, users are charged $5 and $10 per month, respectively, after a 14-day trial. The Teams plan can be a particular option for a mid-size firm. However, support is not impressive as no 24/7 live chat is available.
---
3. Encrypt.me
Encrypt.me is a business-focused VPN service that offers the unique but welcome feature of unlimited devices on any single plan. Users can have hundreds of devices secured by a single VPN subscription, making Encrypt.me the best business VPN for companies with numerous users and devices.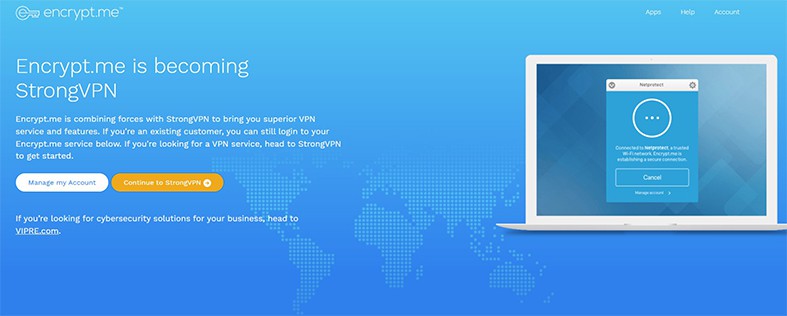 Encrypt.me is compatible with various operating systems, including iOS, Android, macOS, Windows and Amazon. One downside, however, is that the Windows application is out of date, and some user activity is logged.
Each device is easy to configure, and security is robust due to DNS leak prevention, private endpoints for remote access to the workplace network, and an auto-secure option. A content filtering feature also restricts access to content on a network connection for personnel.
Encrypt.me subscription is currently under StrongVPN with an annual plan of $3.66 per month or a monthly plan of $10.99. Only the annual plan has a 30-day money-back guarantee.
---
4. NordLayer
NordLayer, which used to be NordVPN Teams, is NordVPN's small to medium-sized business solution. NordLayer offers all the fundamentals of a good VPN, including a management control panel, centralized billing, a kill switch and robust encryption to safeguard workers. After a data breach in 2018, NordVPN has addressed potential vulnerabilities to avoid future attacks.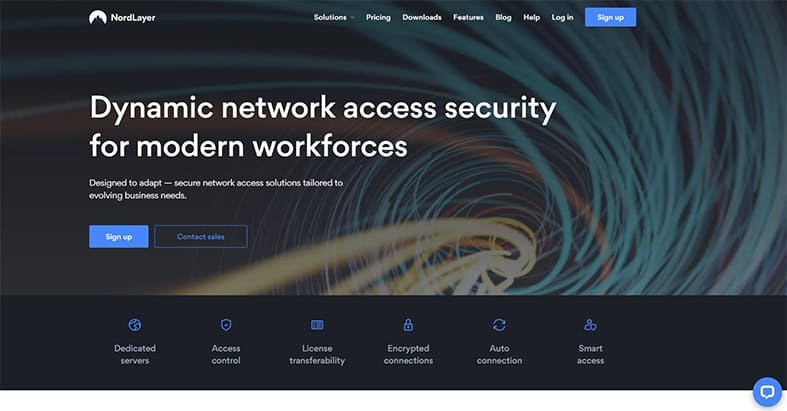 Secure remote access to both the business network and the internet is simple to configure. Each user account can be handled centrally from a single control panel. Tunneling connections from work devices across 33 different countries is possible. Adding users is simple and will not affect billing.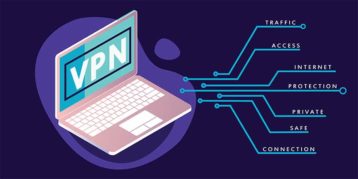 Each member of a team or organization will have a personal login, which may be used to limit access to corporate data. Licenses are also portable, meaning no additional costs will be incurred when onboarding new workers. Pricing ranges from $7 to $11 per month, depending on whether the account is billed monthly or annually.
Small businesses can choose between basic and advanced coverage, which includes acquiring a static IP address. The Enterprise plan has added features such as customization and is priced on a quote basis for larger firms. NordLayer has applications for Android, Android TV, iOS, Linux, macOS and Windows. Manual setup is also available for NAS devices, wireless routers and other platforms.
---
5. ExpressVPN
Entrepreneurs and self-employed individuals who require safety on a few devices can consider ExpressVPN, a high-quality VPN service provider. ExpressVPN does not provide a dedicated corporate plan but is one of the best business VPNs due to extensive server coverage, fast speeds and military-grade encryption. Furthermore, the company has no history of any breaches.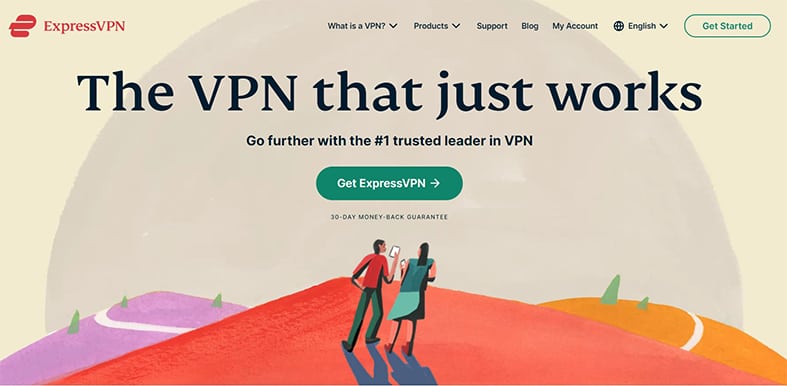 ExpressVPN boasts hundreds of servers in 94 countries, an excellent solution for employees that travel regularly or work remotely. ExpressVPN does not maintain any traffic logs. The only piece of metadata retained is the date of the connection, the server location selected and the total bandwidth consumed. The default encryption protocol is 256-bit AES-CBC, and ExpressVPN supports HMAC authentication and perfect forward secrecy. A network lock and internet kill switch are also provided.
iOS and Android apps are available, as well as desktop software for Windows, macOS and Linux. However, a concurrent connection is limited to three devices on a single subscription.
ExpressVPN is a bit more costly than some other consumer VPNs but cheaper than many business VPNs. An affordable option for small businesses willing to forgo a static IP address and centralized invoicing, a subscription starts at $8.32 with a 30-day money-back guarantee.
---
6. IPVanish
IPVanish is another excellent VPN service provider for self-employed individuals and small enterprises. IPVanish combines a zero-logs policy with stringent encryption protocols and a focus on speed to provide an overall solid solution. By default, IPVanish uses 256-bit encryption over the OpenVPN protocol, SHA512 authentication and a 2,048-bit DHE-RSA key exchange with perfect forward secrecy. In addition, each client includes an internet kill switch in case the user's connection drops. IPVanish operates its own servers, which reduces the likelihood of data leaks or breaches caused by third-party supplier issues.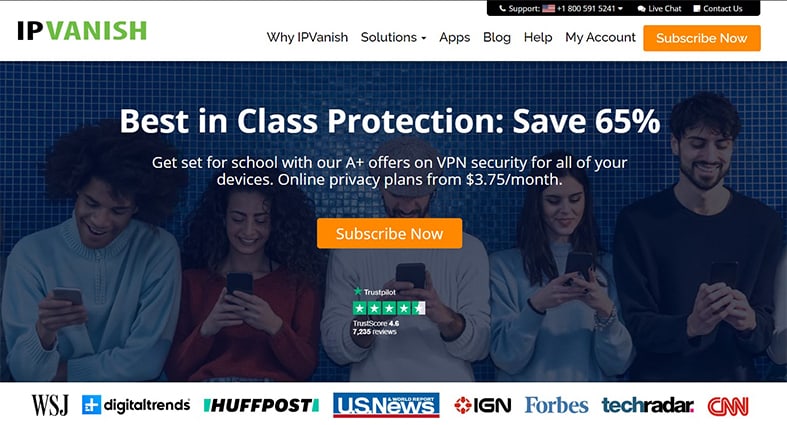 Apps are available for Windows, macOS, iOS and Android devices. Five simultaneous connections are permitted on a single account. However, IPVanish does not offer industry-specific services and browser extensions.
IPVanish is an excellent option for those looking for a stable and secure VPN. An annual subscription is $4.50 for the VPN and $5.50 for VPN + Backup, which has a 30-day risk-free guarantee and 24/7 customer support.
---
7. TorGuard
TorGuard is a VPN service provider that boasts a wide server variety. As a result, business users should never have difficulty establishing a secure connection. While speeds are mediocre in performance, TorGuard may be worth considering the abundance of configuration options for VPNs on any operating system. TorGuard's security features include support for all standard protocols, 256-bit AES encryption and a "Stealth VPN" option that bypasses deep packet analysis. Although a data breach occurred in 2018, TorGuard claims that the breached private keys could do no harm and were immediately reissued.
A unique feature of a TorGuard business VPN account is the dedicated account manager who is available 24/7 for any questions, troubleshooting, and access to a specialized VPN management interface. In addition, many Stealth VPN servers allow instant access to
TorGuard
VPN's uncrackable VPN service on Windows, macOS, Linux, Android and iOS devices.
Three pricing tiers are available, as well as a custom option. Each plan includes unlimited access and support; the only distinctions are the number of users covered and the dedicated IP and email addresses. Business plans include "Starter" at $32 per month for five users, "Small" at $69 per month for 10 users, "Medium" at $110 per month for 15 users, and "Large" at $169 per month for 20 users, with dedicated lines and custom server setups on Small, Medium and Large plans.
---
VyprVPN is an easy-to-use and intuitive VPN software solution for managing an entire account for all major platforms. Along with OpenVPN, PPTP and L2TP/IPsec protocols, VyprVPN has extra security measures such as a NAT Firewall. VyprVPN also boasts of a "Chameleon" feature for preventing DPI, VPN blocking and internet throttling. A 24/7 live chat support feature is also available when users require assistance.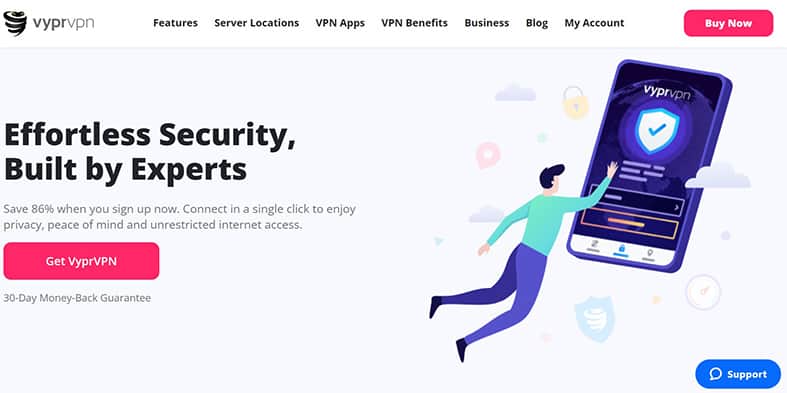 VyprVPN's business plan is available for $299 a year with multiple user management, global business servers and a dedicated account manager. The "VyprVPN for Business Cloud" plan is $349 per year with a dedicated IP address and server.
VyprVPN's business service offers a secure connection for sending emails, file-sharing, using office communication tools and accessing network resources—either in or outside of the office. Moreover, the program enables unrestricted access to business tools from any country or region worldwide.
The VPN app can be installed on various devices, including Android, iOS, macOS and Windows. Even routers and TVs can have a VPN installed. Take note, however, that some connection logs are sometimes kept.
---
What Are the Differences between Business VPNs and Consumer VPNs?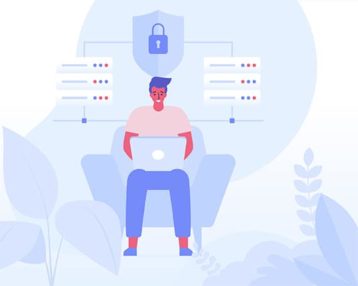 There is much overlap between business VPNs and consumer VPNs; however, the fundamental distinction is in the intended use. Personal VPNs are beneficial for streaming, torrenting and safeguarding internet data. VPNs for business are ideal for connecting remote workers, gaining access to new markets and protecting employees who use public WiFi. Business VPNs provide a dedicated IP address, a dedicated VPN server for some and a management panel for the team. These capabilities are critical when managing personnel and allowing access to essential data and applications. Finally, when considering personal VPN vs. business VPN services, users should note that business-focused VPNs are often more expensive and demand a monthly, per-user fee, and usually have minimum user requirements.
Why Do Businesses Need a VPN?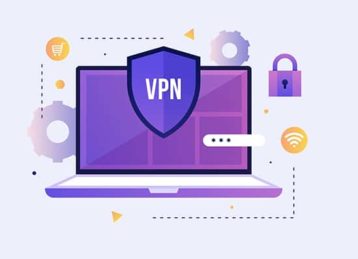 A virtual private network (VPN) is a cybersecurity service that establishes an encrypted connection between user devices and one or more servers over the internet. The primary purpose of a VPN is to keep online traffic off the open internet, particularly traffic carrying proprietary data. VPNs can securely connect a user to the public internet or a company's internal network. Businesses generally use VPNs to provide distant employees with access to internal programs and data or consolidate several office networks into a single shared network.
Businesses need a VPN to keep any form of data secure. Direct access to the business's internal network through computers and mobile devices is available when workers work on-premises. However, if an employee works remotely, the connection to the internal network must be made through the public internet, exposing traffic to on-path attacks and other forms of data spying. By using a business VPN, traffic is encrypted and is therefore protected from prying eyes. Additionally, if the VPN service provides a dedicated or static IP address, users can access any location-restricted data while traveling abroad. Therefore, utilizing a VPN is a cost-effective approach to ensure business security without investing heavily in hardware and technical assistance.
Do Small Businesses Need a VPN?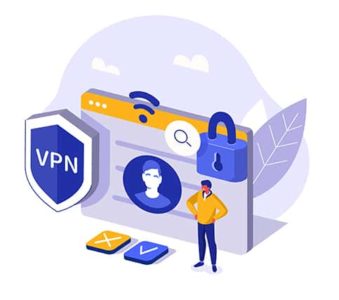 The days when small businesses could afford to ignore cybersecurity have ended. Over 43% of cyberattacks are directed at small businesses. Therefore, regardless of specific requirements, all businesses, big or small, need a virtual private network or VPN. Utilize a VPN designed exclusively for the business's purposes. Find the necessary functions, security features, as well as compliance with regulatory requirements. Small businesses may consider investing in a personal VPN instead of a commercial one, depending on the demand and capability requirements. Using a personal VPN can deliver the same security features at a much smaller cost.
This is important:
Along with end-to-end encryption, two-factor authentication and a strong password, VPNs are at the top of the list of security technologies. VPN is a cost-effective, secure and efficient security option for small businesses to secure the company network, internet connection and digital assets.
How Much Does a VPN Cost for a Company?
The price of a VPN service is determined by several factors, such as the number of devices covered, data usage limits, amount of servers available and the length of the contract. At present, the monthly cost of a business VPN service ranges from $3.66 to $169, far greater than the price of the most affordable VPNs for individuals. Some VPN providers charge per user per month, while others are for multiple users per subscription. Typically, most VPN providers decrease monthly costs as the term length increases. Therefore, signing up for an annual or multi-year plan can dramatically reduce the cost. However, most long-term plans are billed upfront, making initial expenses higher. Numerous price options are available depending on the company's size and specific security, privacy and speed requirements.
Are VPNs Illegal for Businesses?
No, the use of VPNs is not illegal under U.S. law, and there are no restrictions on which a user may utilize a VPN service. Many businesses utilize VPNs to provide secure access to the corporate network for employees. VPNs employ various techniques to safeguard users' identities when accessing the internet and ensure safe and anonymous browsing.
However, any illegal activity conducted online will remain illegal even when a VPN is utilized. If unlawful activities are done while using a VPN, users may be sued or placed on trial under the laws of a given country. Thus, while utilizing a VPN can help conceal users' identities, peddling narcotics, violating copyright laws, buying or selling products on dark web marketplaces, spreading computer viruses and malware, hacking, stalking or cyberbullying are still unlawful. Although many people use VPNs for criminal purposes, using a VPN is not illegal.
How to Set up a Business VPN
Numerous VPN services are available to the public, but private businesses typically establish a corporate server to ensure enterprise-level security. Dedicated IT teams develop a personalized network to prevent corporate strategies, plans and even patents from falling into the hands of competitors or cybercriminals. Setting up a business VPN is a significant undertaking that involves numerous layers of security. Still, there are advantages for traveling or remote personnel as a business VPN enables employees to connect to the corporate intranet or private servers from any location on the planet.
There are several stages to go through when setting up a VPN for business.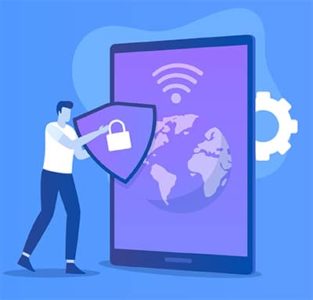 Choose the appropriate VPN components: A VPN client, a VPN server or a VPN router.
Prepare the hardware for installation: A clean machine is preferred, and because a VPN application can potentially compete with other applications for bandwidth priority, uninstall any old client.
Install the VPN client: The new VPN can either be an availed service or a personalized software program. Once installed and activated, a VPN client should be capable of automatically locating and connecting to the appropriate hardware in seconds.
Log in to the VPN: An account can be created after installing the VPN software and connecting to the router.
Set up the appropriate protocols: At present, the most widely used VPN protocols are PPTP, L2TP / IPSec, SSTP, OpenVPN TCP and OpenVPN UDP.
Once a stable connection to a VPN is established, start fine-tuning the various options to meet business requirements. For example, begin by ensuring that the VPN software loads and shows a secure connection as soon as an employee signs in. Another option is assigning a default VPN server for staff to connect to and configure the VPN to include a kill switch.
Like the process of how to install a VPN app, setting up a VPN for a business is relatively straightforward. First, employees must install the VPN provider's client software on desktops, laptops, smartphones or other devices. Users can then connect to the VPN server through the program to encrypt all data before leaving the device.