IPVanish VPN is a commercial VPN service based in the U.S. that offers consumers end-to-end network encryption. This VPN conceals users' real location and allows users to appear in one of the 75 different server locations.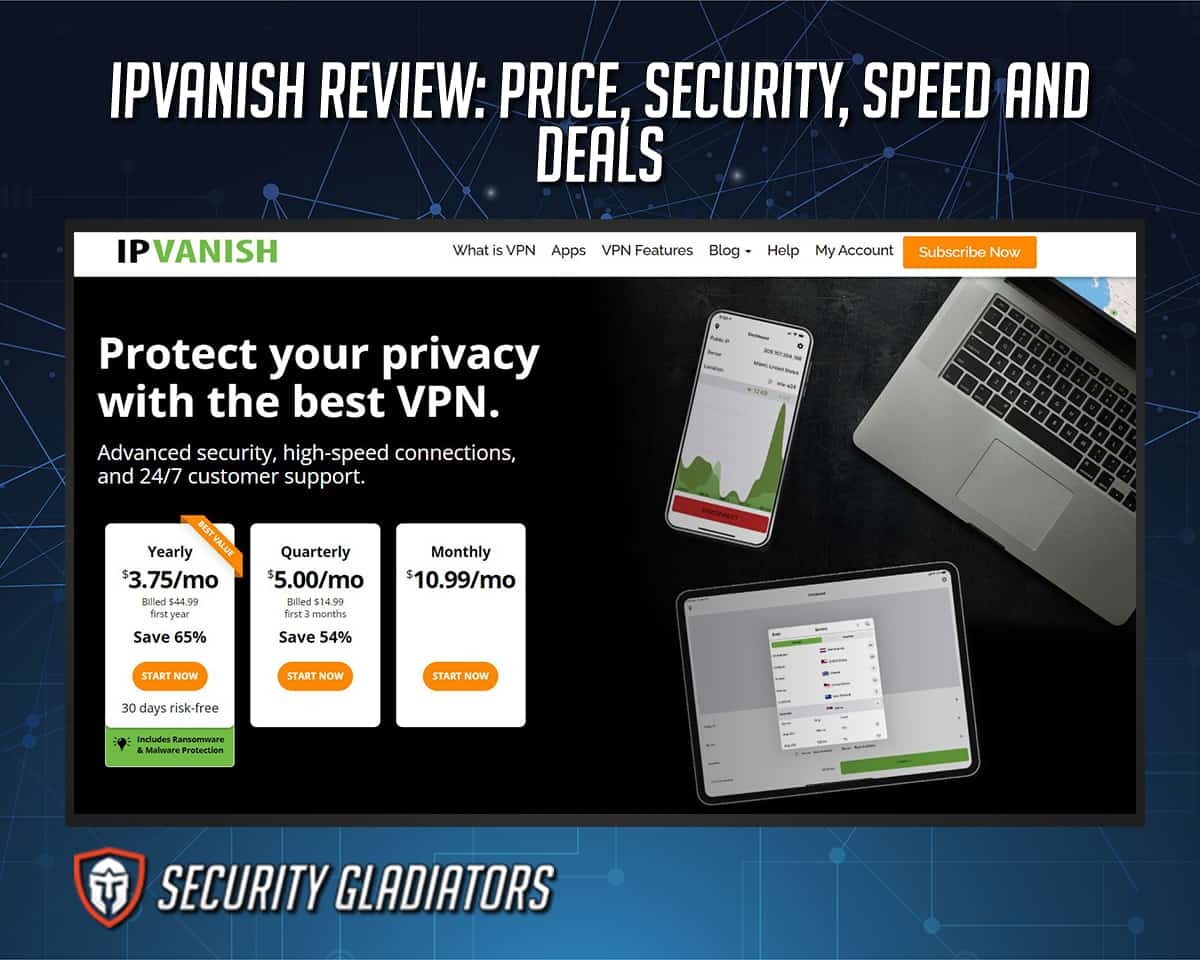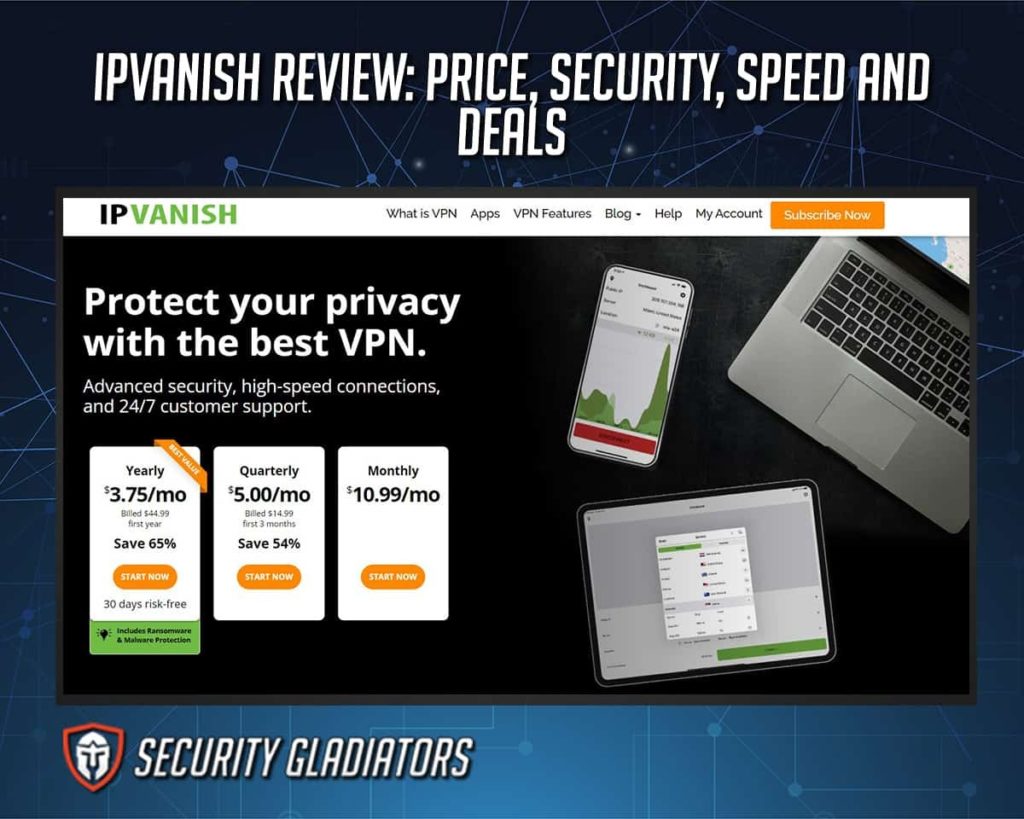 IPVanish, as one of the best VPNs on the market, provides users with fast speeds at a moderate price. IPVanish costs $10.99 on average. This VPN also has monthly and yearly subscription rates available. On the annual package, IPVanish provides 70% savings. The monthly bundle costs $10.99 per month, while the yearly package costs $38.38 for the first year and $89.99 for the following year.
IPVanish's average download speed is 488 Mbps. Also, IPVanish is a simple VPN client for both desktop and mobile devices. IPVanish supports most platforms and operating systems, including Windows, Mac, Android, iOS, Linux, FireTV, Chrome OS and routers.
With more than 1,500 servers, IPVanish is available in over 75 countries. To increase the VPN's security and adaptability, IPVanish utilizes different VPN protocols such as WireGuard, OpenVPN, IKEv2, L2TP, PPTP and IPSec.
The ultimate focus of using IPVanish is to provide users with a secure online experience. After logging into the service, users' web traffic will transit through an encrypted tunnel created by IPVanish to hide the users' IP addresses. IPVanish is easy to use and has excellent security features. Users can visit the company's website to start the IPVanish VPN download process.
IPVanish is dependable and excellent for security purposes as a user-friendly app supporting multiple platforms with a 30-day money-back guarantee on subscriptions. Although there is no IPVanish free account login, users can test the VPN without losing money, thanks to the refund policy. There are no speed restrictions, allowing users to browse and download quickly. IPVanish's popularity stems from specialized features such as the SOCKS5 proxy, making the VPN P2P-friendly for private torrenting. IPVanish's ability to spoof high-value locations with 10 simultaneous connections further boosts the VPN's reputation.
What is the Cost of IPVanish?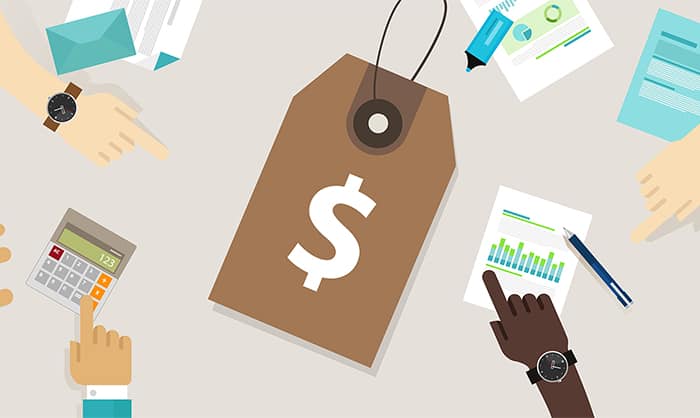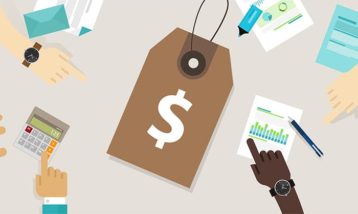 Any IPVanish account comes with a risk-free price. All options include an unlimited number of devices and high-bandwidth internet access. IPVanish, on the other hand, has an average monthly fee of $10.99. The fundamental determinant of pricing is the user's choice. To get started, users can pick from a variety of membership packages. Furthermore, the price depends on the duration of usage selected by the user.
How much does IPVanish cost per month? Users can subscribe to a yearly plan that costs $38.38 monthly and $89.90 after the first year. IPVanish's cost per month is $10.99.
What are the Deals of IPVanish Service?
The deals of IPVanish are given below.
Monthly plan: The monthly IPVanish plans are the same as the other plans. The monthly plan costs $10.99 per month and includes advanced encryption, no speed limits and servers in over 75 countries, among other features.
Yearly plan: Users that plan to commit to a more extended period can get a 70% discount on the annual plan. The annual package offers the same benefits as the monthly plan, including 24/7 live chat and phone support, no speed limits, advanced encryption, servers in over 75 countries, secure access to apps and websites, and more. The annual plan costs $38.38 the first year and $89.99 the following year.
On the most popular package, the total IPVanish cost amounts to $10.99 per month.
How Much Does IPVanish Cost after 2 Years?
After 24 months, IPVanish costs $89.99 per year. The 24-month subscription is perhaps the most cost-effective of all the options offered by IPVanish. Users can get a 63% discount on the 24-month offer by applying a coupon. This IPVanish coupon entitles users to a 60% discount on any of IPVanish's monthly or yearly plans.
Is It Possible to Find Discount Coupons for IPVanish?
IPVanish discount coupons are available for new customers. The coupon offers a 63% discount, allowing customers to save a decent amount of money on a subscription. Users may obtain the coupon on IPVanish's official website.
What are the Advantages of IPVanish?
The advantages of IPVanish are listed below.
Maximum security: IPVanish uses end-to-end 256-bit military-grade AES encryption. 256-bit encryption is one of the highest levels of encryption and is becoming more common in modern algorithms, protocols and technologies. Because the VPN service uses dynamically-generated encryption keys, even the corporation cannot decipher customers' data. A 256-bit AES encryption is nearly tough to crack. Therefore, IPVanish users' data is secure.
No logs policy: VPNs provide anonymity, and IPVanish takes this notion very seriously by keeping no logs of users' online activities. There is nothing to trace in the local computer or on IPVanish's servers when users log out of the VPN because there is no log.
Speed: Since data is routed through the VPN's server, VPNs slow down browsing, downloading and streaming. However, there will be no congestion if the VPN server has sufficient capacity, and data will flow with a slight delay. IPVanish, on the other hand, has hundreds of servers, each with multiple GBPS speeds. However, various servers help in the speed of a VPN.
Robust protocols: IPVanish supports OpenVPN, IKEv2, L2TP/IPsec and SSTP to provide a customized solution based on customers' demands. Users can pick between IKEv2, OpenVPN (TCP and UDP), L2TP and PPTP protocols with IPVanish. IKEv2 allows devices to seamlessly switch between WiFi and cellular networks without losing the VPN connection.
Kill switch: A kill switch shuts off all internet traffic if the current VPN connection fails in an emergency. Because a kill switch disconnects users' internet when not connected to a VPN, this feature is a great way to increase privacy and anonymity. When the VPN connection is unstable, IPVanish's normal kill switch feature blocks all internet access for macOS, Android, and iOS clients. Windows users can even tailor the kill switch to meet certain privacy protection requirements.
What are the Disadvantages of IPVanish?
The disadvantages of IPVanish are listed below.
Privacy issue: IPVanish has a legal duty to help authorities conduct investigations as a U.S.-based organization. IPVanish faced criticism in the past for lack of integrity in standing up to authorities, despite having a public no-log policy. Some customers believe that IPVanish's location and jurisdiction could jeopardize data privacy.
Poor customer support: IPVanish's customer service lacks a bit in response speed. Users may require speedy answers, so IPVanish's customer care team could use some improvement.
How is the Speed of IPVanish?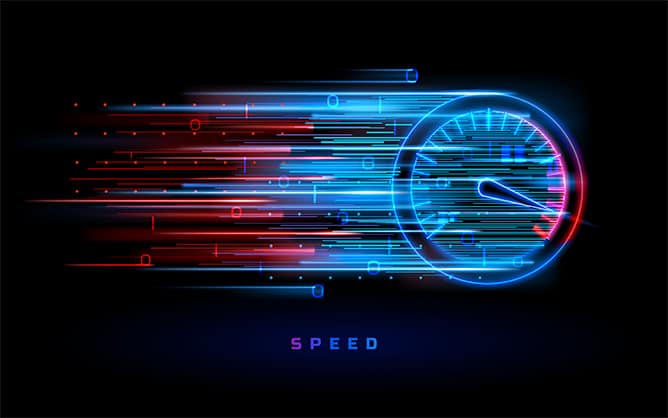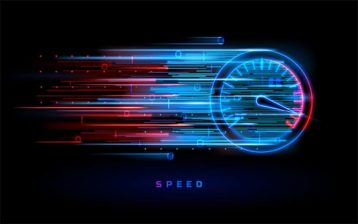 The average speed of IPVanish is 488Mbps. Users should expect the minimum speed to be slightly lower than the average speed, while the maximum speed can be relatively better. The distance between users and the server location and the distance between the VPN server and the website might affect how fast or slow IPVanish will be. Long distances cause many issues since more data packets are lost over greater distances, resulting in slower speeds. Therefore, the speed factors can affect IPVanish's minimum and maximum speed values.
Pro Tip:
Speed variables also impact the performance of other VPN service providers. ExpressVPN, for example, is faster than IPVanish, and the explanation for this may be related to both major and minor speed factors.
How is the Security of IPVanish?
IPVanish uses military-grade 256-bit AES encryption to protect data. This encryption is unbreakable and protects users' data from cyberattacks. Even if thieves or government spies capture users' internet traffic, encrypting the data would be complex since the information would appear as a series of numbers and letters. IPVanish secures IP addresses with a private and secure DNS server and does not reveal users' IP information. However, if consumers enable IPv6, there may be an IP leak.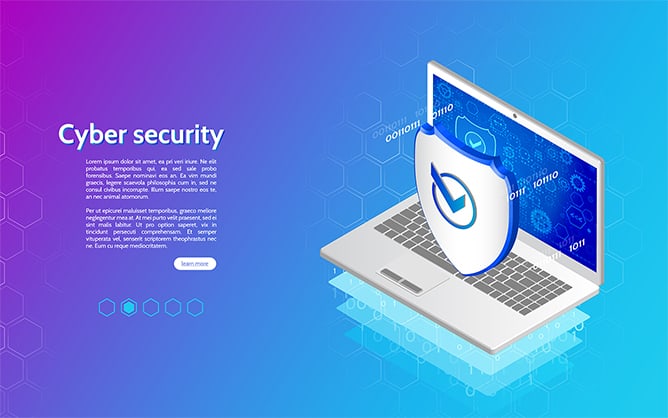 IPVanish offers antivirus protection for an extra $12.99 per month or $46.91 per year. The "VPN + Antivirus Protection" subscription option provides VIPRE Advanced Security, an antivirus feature that protects users' computers against malware threats.
This is important:
IPVanish also safeguards users' data with the company's no-log policy. IPVanish protects users against data sharing, censorship and government surveillance by encrypting private data. The goal of passing users' activity across the VPN's tunnel is to protect and anonymize sensitive data.
Some VPN protocols place a higher priority on security, while others emphasize speed. WireGuard, IKEv2, OpenVPN, L2TP, IPSec and PPTP are VPN protocols supported by IPVanish. WireGuard, like OpenVPN, is open-source, which adds to the protocol's transparency. IKEv2 is a tunneling protocol that establishes a secure key exchange session. OpenVPN is an open-source project that supports a variety of authentication mechanisms but ultimately relies on SSL/TLS.
What Encryption Technologies does IPVanish Use?
IPVanish uses AES 256-bit VPN encryption, which is the industry standard. Governments, journalists and privacy activists worldwide use this encryption level to secure the most confidential material. The encryption works with various IPVanish protocols, including the following.
Decrypting consumers' data with AES-256-bit encryption is nearly impossible. AES-256 is so strong that cracking the encryption could take millions of years, even for the world's most powerful supercomputer.
Is There Any Leak that is Detected for IPVanish?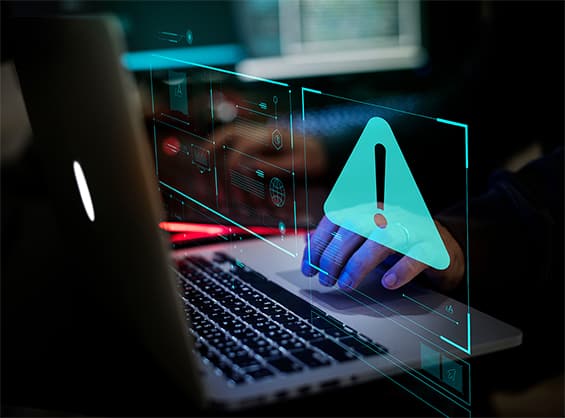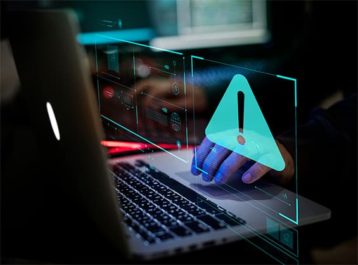 There is no leak that is detected for IPVanish because the VPN servers handle users' DNS requests with DNS leak protection enabled by default. IPVanish also protects users by providing an IPv4 address while restricting IPv6 traffic. IPVanish ensures that customers' actual IPv6 addresses do not leak out of the tunnel by banning IPv6. However, there may be leaks if users have IPv6 enabled on the device or router.
IPVanish also uses a kill switch option to stop all traffic when necessary. If the VPN connection is mistakenly interrupted, the kill switch will protect users' traffic, ensuring that all data is safe.
Does IPVanish have a Kill Switch?
IPVanish's desktop software for Windows and Mac devices includes a kill switch. This kill switch serves as a backup plan to protect users from data leakage if the VPN connection is lost. In a VPN emergency, the kill switch will shut down all internet traffic. This function ensures that users' privacy is protected.
What are the Privacy Policies of IPVanish?
A privacy policy is important for any company that collects data in any way. The purpose of IPVanish's privacy policy is to demonstrate the service's effectiveness and safety to users. Furthermore, if a corporation's privacy policy looks to be inefficient in protecting users' data rights, the company may be subject to substantial fines for mishandling data. A privacy policy is a legal document that explains how a company collects, uses, discloses and manages customers' data. The policy should also state if some types of data, such as cookies, may be stored on a user's computer.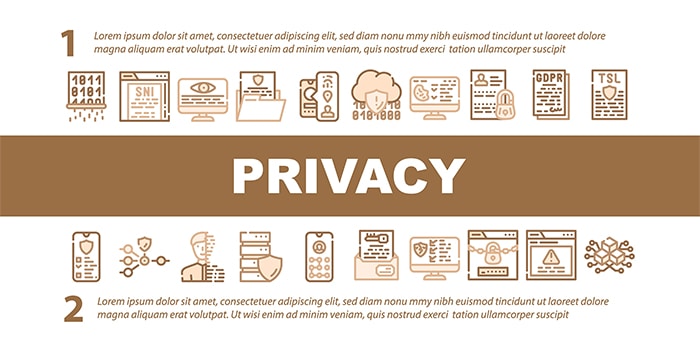 Respect for users' digital privacy and guaranteed security are reflected in IPVanish's privacy policy. When users connect to the VPN service, IPVanish does not monitor or log users' browsing activities. However, the VPN gathers some performance data to improve functionality, boost product performance and optimize server performance. IPVanish does not log IP addresses, connection timestamps or DNS requests.
This is important:
IPVanish does not see or rent users' personal information to third parties. Users can also request that certain personal data be reviewed, updated or deleted. IPVanish also protects users' privacy by preventing Deep Packet Inspection (DPI).
Does IPVanish Provide DNS Privacy?
DNS privacy can be DNS over TLS or DNS over HTTPS. To avoid visiting hazardous websites, DNS privacy implies having an encrypted internet connection. Using any of the aforementioned options encrypts DNS requests, making it more difficult for unscrupulous third parties to eavesdrop on users' internet traffic.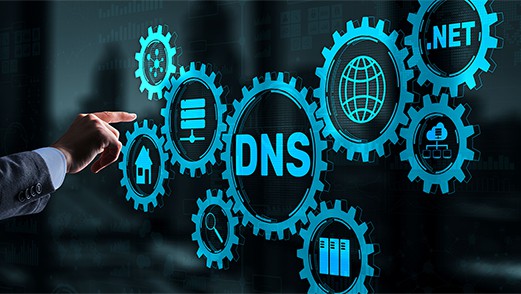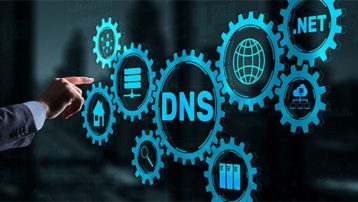 IPVanish secures users' private data by encrypting the information that passes through the VPN's servers and providing DNS protection and a kill switch. The IPVanish software also uses private DNS servers to transform web addresses to respective IP addresses. IPVanish DNS privacy has a high success rate, especially when DNS protection is turned on.
What Operating Systems are Compatible with IPVanish?
The following operating systems are compatible with IPVanish.
Windows 8.1 and 10
Android 5.0 up to the latest beta version
iOS 11.0 and up
MacOS 10 and up
Android
FireTV
Linux
Routers
IPVanish is compatible with many devices and operating systems, a factor essential in improving the VPN's functionality and popularity. People often have multiple devices running on various operating systems, such as a work laptop, a smartphone and possibly another desktop computer at home. Because of the diversity of the digital ecosystem, a VPN with maximum compatibility is essential. As a result, IPVanish's ability to support various operating systems improves the VPN's usefulness to customers.
Does IPVanish have a Mobile App?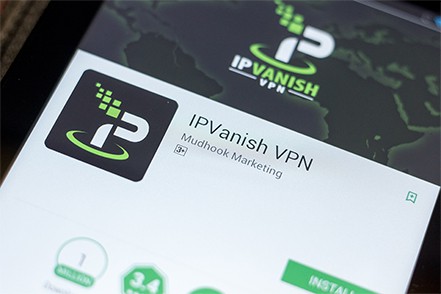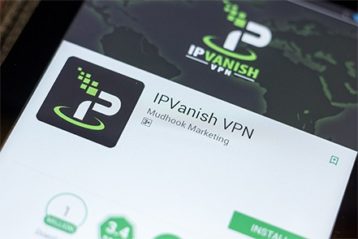 IPVanish has a mobile app that's compatible with iOS and Android platforms. The VPN also supports ChromeOS, Linux, macOS, Windows and home network routers. Setting up IPVanish VPN on an Android or iOS phone is simple. Visit the IPVanish website, select a subscription plan, and download and install the VPN. Another method is to look for IPVanish on the Google Play Store or Apple App Store and then download the VPN.
The mobile version differs from the desktop version in terms of interface, although not necessarily in terms of functionality. Mobile screens are smaller than desktop screens but are also angled differently.
How Many Simultaneous Connections can be Created with IPVanish?
IPVanish allows multiple devices to connect at the same time. IPVanish VPN is exceptionally generous by enabling users to connect several devices to a single account. Users must, however, be in a location that the VPN supports.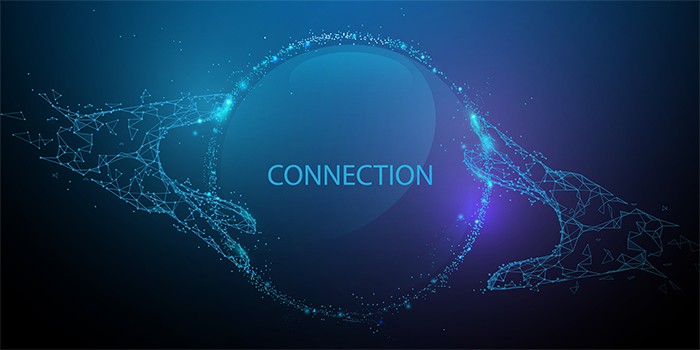 Users who want to link home routers or other devices such as children's toys, smartwatches, smart TVs and other gadgets would benefit from the multiple connections offered. Family members can even utilize the VPN on various devices simultaneously.
However, IPVanish strictly prohibits non-individual use or multiple-party use per account. Any usage of users' accounts by more than one person will result in account restriction and/or termination.
What are the IPVanish Locations?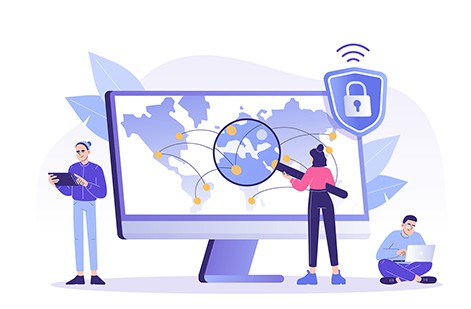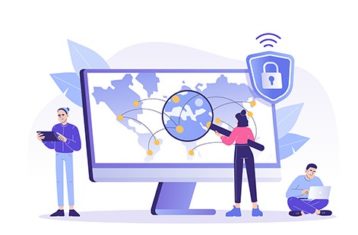 IPVanish, as the world's fastest leading VPN, has over 1,900 servers in 75 countries. To satisfy the needs of consumers, IPVanish continues to build more servers and increase available bandwidth. IPVanish has classified the server locations into Asia, North America, Europe, Oceania, Africa and South America.
IPVanish competes with other VPNs by offering a sizable server network, allowing users to experience fast speeds from any location.
Does IPVanish have Georestrictions?
Users can access georestricted content with IPVanish. A VPN service establishes a safe and encrypted connection between the user's device and the VPN servers. However, one of the primary purposes of a VPN is to gain access to region-restricted content or to obscure the location of the user's device. IPVanish enables both of these benefits.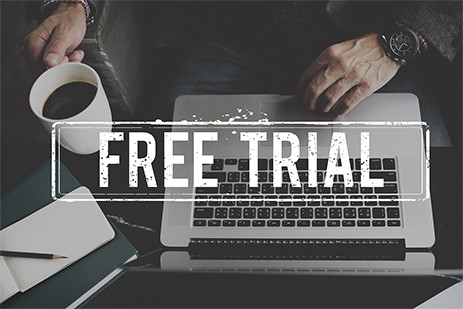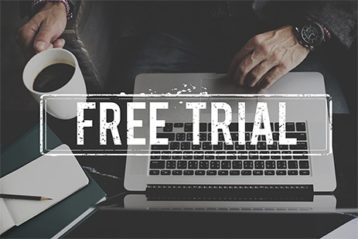 Does IPVanish have a free trial?
There is no free trial available with IPVanish. However, users can sign up for a yearly or two-year plan on IPVanish's website and request a refund within 30 days since IPVanish offers a 30-day money-back guarantee. Users can also utilize the premium features during the free 30-day money-back period.
The premium features are SOCKS5 web proxy, secure access to apps and websites, strong encryption protocols, unlimited bandwidth, 24/7 customer service, DNS leak protection, port forwarding and 256-bit AES encryption.
Does IPVanish have a Browser Addon?
Unlike other VPNs, IPVanish does not have a browser addon or extension. IPVanish has not undergone any audits yet, but the VPN service may have some audits that are not open to the public. Still, a VPN that has been audited is more likely to gain the public's trust and reliability.
What are the Alternative Browser VPNs to IPVanish?
The alternative browser VPNs to IPVanish are ProtonVPN, NordVPN, Windscribe, OpenVPN, PrivateVPN, ExpressVPN, Norton Secure VPN and Surfshark. Some of these alternatives have unique capabilities and are among the best chrome VPNs and best Firefox VPNs. Surfshark VPN, for example, has more browser addons and a higher number of servers than IPVanish. Surfshark, on the other hand, is fantastic for streaming high-definition videos.
How to Download IPVanish onto Your Computer
Just like any other application, downloading IPVanish is easy. Users need to follow the right steps regardless of the platform, whether to download IPVanish for mac or install IPVanish on FireStick. However, follow the steps given below to download IPVanish to any computer.
Visit the website and click on "Apps."
An interface will display different platforms that IPVanish supports, like Windows, Mac, Android, Chrome, iOS, FireTV and Linux.
Click on the compatible platform suitable for the computer to begin the download process.
After downloading, click on the exe file to start installing IPVanish.
Choose a folder to install the app, then click "Install."
Once the installation has finished, fill in all of the necessary details to start using IPVanish.
How Can You Download IPVanish on Streaming Platforms?
IPVanish supports streaming platforms like Netflix, but users will need to follow the appropriate steps to get the most out of this VPN service. Follow the steps below to download and install IPVanish for FireStick, an IPVanish-compatible streaming device.
Use the Alexa remote and say "Find the IPVanish App," then release the button.
Select the IPVanish app.
Select "Download" to get the IPVanish FireStick app.
After the download, click "Open."
Then, use the remote to fill in the username and password.
To connect to any available location, click "Connect" or select "Country" to change the location.
What are the Alternative VPNs for Streaming Platforms?
There are different VPNs with unique features that suit streaming platforms. The alternative VPNs for streaming platforms are listed below.
ExpressVPN
CyberGhost
NordVPN
ProtonVPN
Surfshark
WindScribe
Hotspot Shield
TunnelBear
These brands are among the market's best VPNs for streaming.
How to Log in to IPVanish?
Follow these instructions to log in after installing IPVanish.
In the "Username" box, users should fill in the relevant username associated with the account.
In the "Password" box, type in the account password used when downloading IPVanish.
Then, click the login button.
What are the Possible Problems and Solutions for IPVanish?
The common problems users may encounter when using IPVanish are explained below, with the respective solutions.
IPVanish won't connect: This problem occurs when IPVanish is connected to a device, but there is still no connection. To confirm where the problem stems from, check regular sites to see if there is still internet access. Restart the router and any linked devices, check network settings, call the internet service provider (ISP) and reconnect the network over WiFi to fix the problem. Another probable reason for the issue is that the wrong username and password were used, resulting in "Too Many Failed Attempts" and "Authentication Failed" errors. However, after 12 hours, use the correct passwords or file a complaint with IPVanish with the proper credentials and IP address to resolve this.
IPVanish not connecting: Tackling this IPVanish problem involves checking some things. The IPVanish app requires admin access to work correctly on Windows; otherwise, the VPN likely will not start. To resolve this problem, exit the program and start the VPN as an administrator. Changing the protocol or using a different server are other resolution options.
Unstable connections: An unstable internet connection might cause weak connections. Users can solve this problem by moving the WiFi to a position with better reception. Another option is to connect to a VPN server closer to the user. The network will be better if the servers are closer. Restarting the device and logging in again is another option.
API errors: When the VPN is unable to confirm users' credentials, this issue occurs. Users will receive an error message that says, "The API responded, but there is no data in the response." Because the IPVanish domain is blocked, this connection login problem occurs. If the ISP is imposing the filter, customers should contact the provider to disable the filtering.
How Can You Cancel an IPVanish Subscription?
To cancel an IPVanish subscription, log in to IPVanish's website and use the IPVanish user control panel. Click the "I wish to cancel my subscription" link at the bottom of the subscription page. Then, users will receive a confirmation email once the canceling process is completed.

IPVanish has a 30-day money-back guarantee for new users who have signed up for a yearly or two-year subscription, excluding monthly subscribers. However, any new member can cancel the subscription after requesting a refund within the first 30 days of enrolling and using the refundable payment link. The cancellation process is fully automated.
What is the IPVanish Company Information?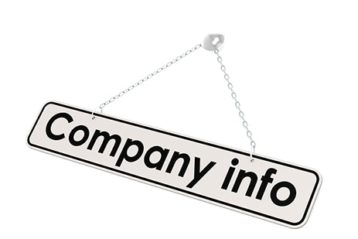 Company information is a statement of all the critical parts of a firm or organization. Company information is important for providing a general overview of all relevant information, such as strengths, target audiences, products, history and other pertinent aspects. IPVanish, a renowned VPN service provider, was founded in 2012 in Orlando, Florida, as an independent subsidiary of Highwinds Network Group. However, in 2019, J2 Global acquired IPVanish. The CEO of the J2 Global is Vivek R. Shah. The company is now headquartered in Phoenix, Arizona.
The IPVanish customer care phone numbers include +1 800 591 5241, +52 55 4165 2627 in Mexico, +44 20 3966 0521 in the United Kingdom, +34 919 490 509 in Spain, +61 251 335 555 in Australia, +55 61 4042 7858 in Brazil, and +49 80 0800 1022 in Germany.
Who is the Owner of IPVanish?
IPVanish is owned by Mudhook Marketing, a division of Highwinds Network Group in Orlando, Florida. In 2017, StackPath purchased Highwinds Network Group, which included IPVanish. With 32 servers and a client for Windows operating systems, the VPN service got off to a good start. After a few years, IPVanish expanded support to macOS, iOS, Android and Fire TV platforms. In 2019, J2 Global acquired many VPN providers, including IPVanish.
Where is IPVanish's Headquarters?
IPVanish's headquarters is in Phoenix, Arizona, in the United States.
How Many Employees does IPVanish have?
IPVanish currently has eight employees.
What are the Social Media Accounts of IPVanish?
The social media accounts and usernames of IPVanish are listed below.
Facebook: @Ipvanish
Instagram: IPVanish VPN
Twitter: @IPVanish
Email: support@ipvanish.com
What is the IPVanish Customer Support Phone Number?
People can contact IPVanish customer support on +1 800 591-5241. IPVanish customer service support is available at all times to attend to various queries, which include subscription cancellations, renewal costs, no confirmation email sent after payment, range of coverage, and some other questions that require resolution.
Is IPVanish a US Company?
IPVanish is a premium VPN service provider based in the U.S. Since the company is headquartered in the U.S., the VPN's privacy policy is subject to the jurisdiction of the 5/9/14 Eyes intelligence agreement. Still, IPVanish offers end-to-end encryption and allows users to appear in any of the VPN's 75 server locations.
Is IPVanish Safe to Use?
IPVanish is safe to use and provides excellent security features. The VPN is a dependable VPN ideal for browsing with security in mind. Some of IPVanish's safety features include advanced encryption capabilities, protection from DNS leaks, a kill switch, a no-logs policy and a large server network.
What is the Logo of IPVanish?
The IPVanish logo consists of two colors, which are black and green. The logo includes the brand name, along with a depiction of an "i" and a "p."
What are the Alternatives of IPVanish?
The alternatives of IPVanish VPN are listed below.
Mullvad
Surfshark
Windscribe
Open VPN
Private VPN
Psiphon
Norton Secure VPN
NordVPN
ProtonVPN
Which is Best: IPVanish or CyberGhost?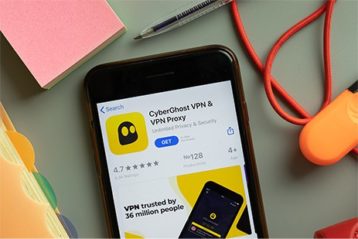 Both VPN services are excellent. IPVanish outperforms CyberGhost in terms of the number of devices connected to a single account. IPVanish allows for an infinite number of simultaneous connections, but CyberGhost VPN only allows seven. CyberGhost, on the other hand, is the most reliable VPN for unblocking Netflix. When comparing the prices of IPVanish vs. CyberGhost, CyberGhost is more expensive. CyberGhost's monthly subscription costs $12.99, whereas IPVanish's monthly subscription is $10.99.
Which is Best: IPVanish or ExpressVPN?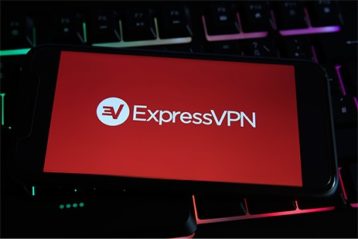 IPVanish is more affordable and faster than ExpressVPN. However, due to specific privacy features, server locations and streaming capabilities, ExpressVPN outperforms IPVanish. Users' preferences may influence the choice between IPVanish vs. ExpressVPN. IPVanish may be the best option for consumers looking for a solid VPN at a moderate cost. On a monthly basis, ExpressVPN costs $12.95, while IPVanish costs $10.99.
Which is Best: IPVanish or Surfshark?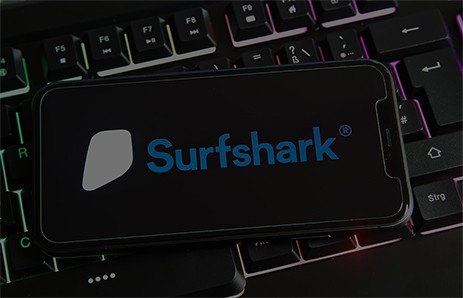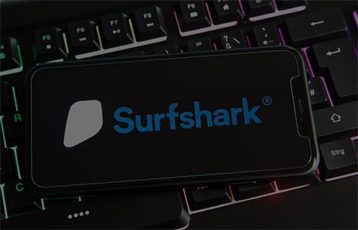 Although Surfshark and IPVanish have a lot in common, determining which is the best might be difficult. Considering server count, Surfshark has more (3,200-plus) and faster servers than IPVanish (1,500). There is a significant tie between IPVanish vs. Surfshark VPN because both VPNs allow unlimited simultaneous connections. Still, IPVanish provides a high-quality service at a low cost. IPVanish's monthly subscription price of $10.99 is less expensive than Surfshark's, at $12.95.
Which is Best: IPVanish or NordVPN?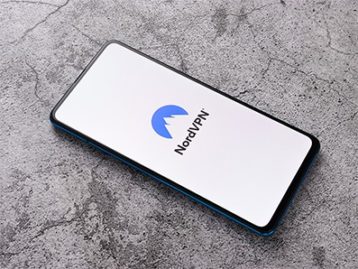 Compared to IPVanish, NordVPN is superior. NordVPN offers 5,100 servers in 60 countries, fast speeds and robust security. IPVanish, on the other hand, allows customers to connect several devices to the VPN, while NordVPN only connects up to six devices. The comparison between IPVanish vs. NordVPN in terms of price ends with IPVanish as the clear winner. IPVanish charges $10.99 per month, while NordVPN charges $11.95.