Antiviruses protect computers, networks, and IT systems by preventing, detecting, and removing viruses and malware infections. Antiviruses scan data on the network, including web pages, files, software, and apps. By analyzing the system for possible harm and monitoring program behavior, antivirus software can alert users to unusual activity.
Viruses are malicious computer programs that, when run, replicate themselves by altering other programs and subsequently spread from one machine to another. A virus attaches itself to a piece of software that enables macros. Viruses are dangerous because of their ability to steal data, corrupt files, slow down a user's computer's performance, and modify computer programs and apps.
Antivirus software is very useful for monitoring computer network activity, detecting suspicious activity from potential viruses, worms, or trojan horses, and preventing them from causing harm to users' networks and companies. Without antiviruses, computers and other devices are prone to various attacks from both internal and external threats.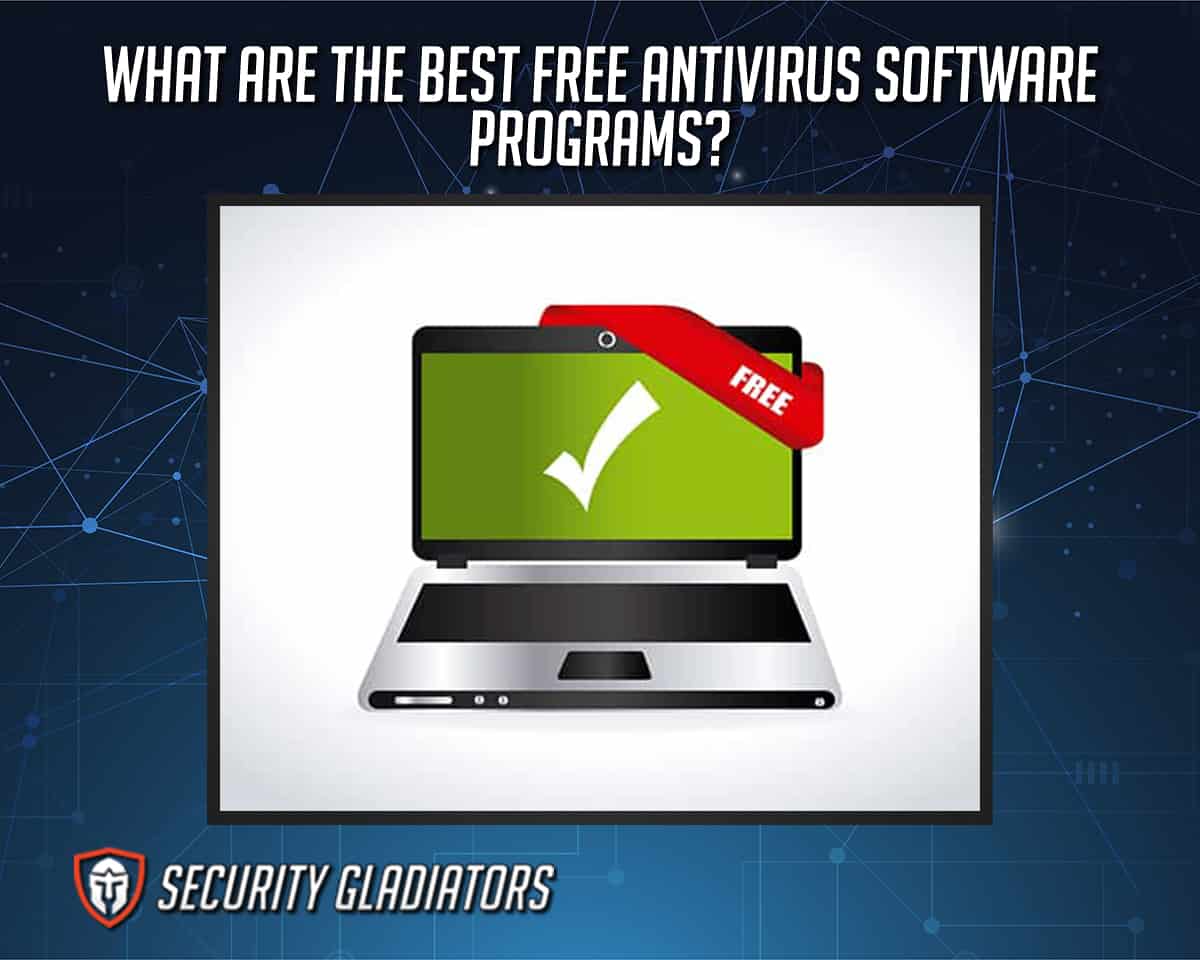 Organizations and individuals alike should have proper preventive measures in place to safeguard and protect files from cyber threats. To avoid the influence of viruses, users should implement a backup strategy, avoid downloading from untrustworthy sources, install a firewall, and regularly update operating systems. Before downloading any file, attention should be paid to the source to establish its credibility. Finally, using unique and secure passwords is crucial for data protection. Passwords should have at least 8 characters and a mix of numbers, letters, and symbols.
Above all, dependable and sophisticated antivirus software should be available for appropriate prevention. Organizations can use both free and paid antivirus software to protect themselves. Below is a list of the best free antivirus software programs for 2023.
Kaspersky Security Cloud Free
Malwarebytes Anti-Malware Free
AVG AntiVirus Free
Avast Free Antivirus
Avira Free Antivirus
Bitdefender Antivirus Free Edition
ZoneAlarm Free Antivirus
Sophos Home Free
Windows Security
Adaware Antivirus Free
1. Kaspersky Security Cloud Free
Kaspersky Security Cloud Free replaced the old Kaspersky Free Antivirus. This updated version has more features and is compatible with both Android and iOS security. Up to 15 password entries and 300MB of VPN traffic per day are included in the software. Kaspersky Security Cloud Free is one of the best free antiviruses that provides comprehensive malware protection and a few suite-level capabilities. Despite being a free antivirus software, Kaspersky still offers adequate security against viruses.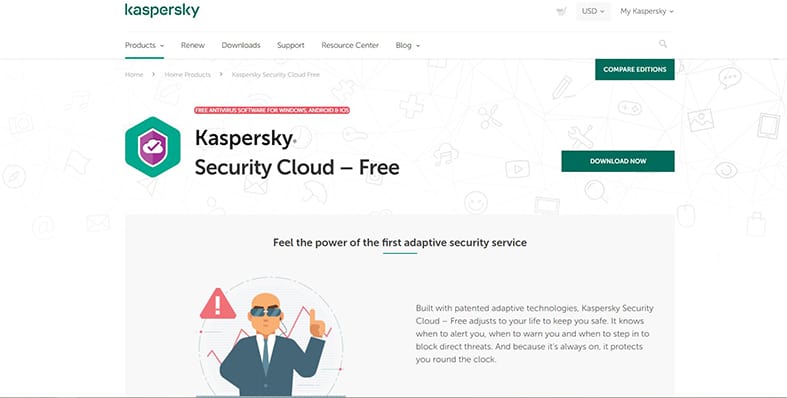 Some of the main features of Kaspersky Security Cloud Free are listed below.
On-Demand Malware Scan
On-Access Malware Scan
Website Rating
Malicious URL Blocking
Phishing Protection
Behavior-Based Detection
Vulnerability Scan
Performance scanner
File shredder
Kaspersky, like most other free antivirus software, is only available for personal, noncommercial use. Kaspersky also offers a premium version for people that need more capabilities. These are some of the extra features available to premium users.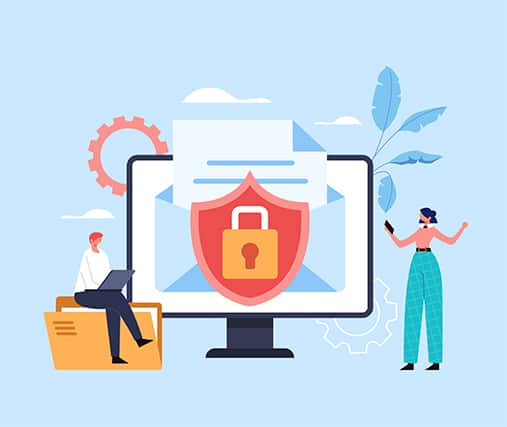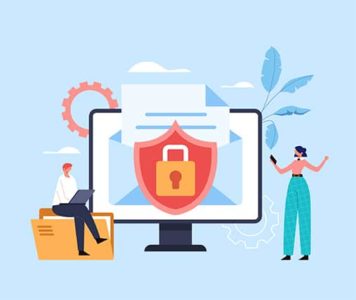 Family sharing
Kids protection
Home WI-FI monitoring
Privacy protection
Password manager
Secure connection
Search results markup
On-screen keyboard
Hard drive health monitor
The file size of this free cloud security is 48MB. For easy installation and usage of Kaspersky, there are system requirements that users need to check. There are different system requirements for Windows, Android, iPhone, and iPad. The system requirements are listed below.
For desktops and laptops that run Windows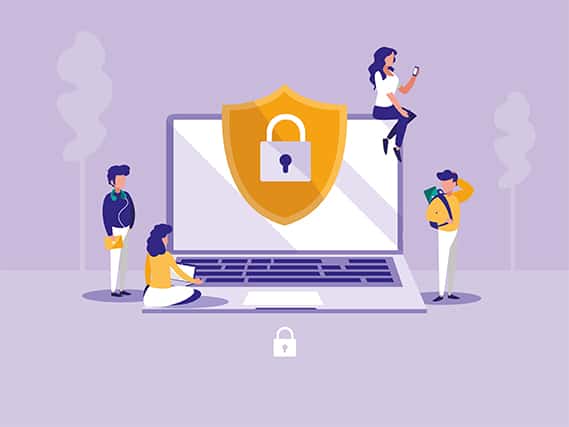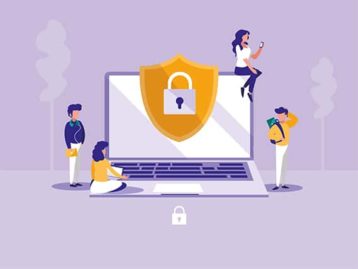 On the hard drive, there must be 1500 MB of free space.
Internet Explorer 11 or above is required.
Microsoft.NET Framework 4 (or higher) is required.
Home/Pro/Enterprise2 (Microsoft Windows 101)
Windows 8 and 8.1 / Pro / Enterprise / 8.1 update2
Microsoft Windows 7 Starter, Home Basic, Premium, Professional, and Ultimate – SP1 (KB4474419 and KB4490628 or higher)
1 GHz or greater processor
1 GB (32-bit) or 2 GB (64-bit) RAM (64-bit)
For Android
Android 5.0 or higher is required.
A screen resolution of at least 320 x 480 pixels(recommended).
For iPhone and iPad
The benefits of using Kaspersky are highlighted below.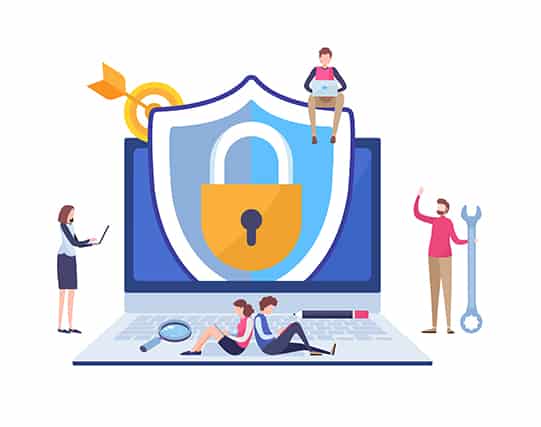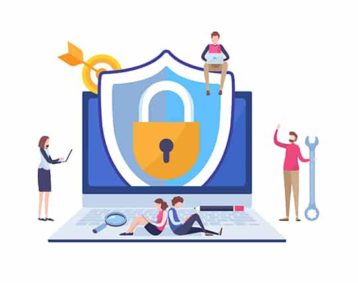 Four separate testing labs gave perfect ratings
Ransomware protection that works for people to stay safe
Phishing protection is excellent
Kaspersky Internet Security has a system-monitoring component that helps detect malware and computer virus threats that aren't yet identified. In terms of malware protection, Kaspersky is fantastic
Android and iOS compatibility
Email scanning
To use Kaspersky Cloud Security these steps should be followed.
Download Kaspersky Security Cloud for free.
Sign up for a My Kaspersky account.
Protect all of your devices with Kaspersky Security Cloud.
Install the service's extra features, such as the extremely useful Password Manager.
Kaspersky free cloud security can protect devices from phishing, malware, and ransom attacks. Viruses, trojans, rootkits, worms, spyware, adware, keyloggers, malicious tools, and auto-dialers are all detected and removed by Kaspersky Anti-Virus. Some of the downsides are mentioned below:
Direct customer support is not available for the free version
Limited features for iOS
The VPN service is not dependable
Unique sides of Kaspersky Security Cloud Free are mentioned below.
Free for life
Antivirus protection on all devices
Pro Tip:
When users renew their licenses or upgrade to another Kaspersky product, users can save up to 30%.
---
2. Malwarebytes Anti-Malware Free
Malwarebytes anti-malware free features layers of malware-crushing technology that detects and eliminates threats like viruses, ransomware, spyware, adware, and Trojans. Malwarebytes antivirus removes types of malware that have got past the main defenses or have already infected a user's computer before installing protection. Users can also choose a 14-day trial of Malwarebytes Premium after installing the free edition.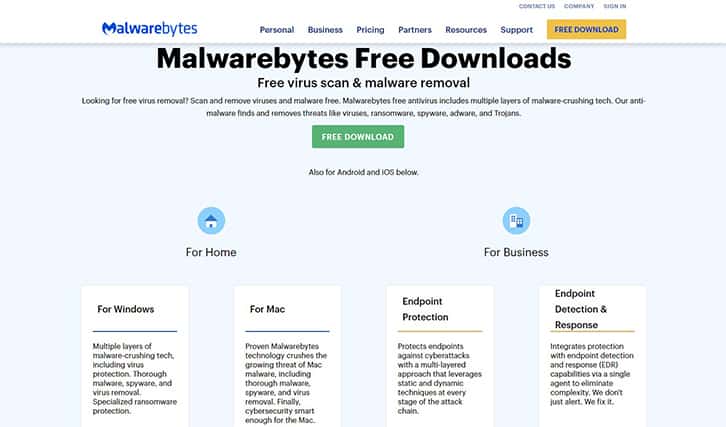 Some of the main features of Malwarebytes Anti-Malware Free are listed below.
Blocking of malicious URLs
Protection against phishing
Scan for malware
AdwCleaner
Private and secure VPN
Online browser guard
Endpoint protection for servers
Here are some of the paid features Malwarebytes Anti-Malware has to offer.
Malwarebytes for teams
Endpoint detection and responses from servers
Endpoint protection
Incident response
The software installs quickly with a file size of 36MB. These are the system requirements of Malwarebytes anti-malware free.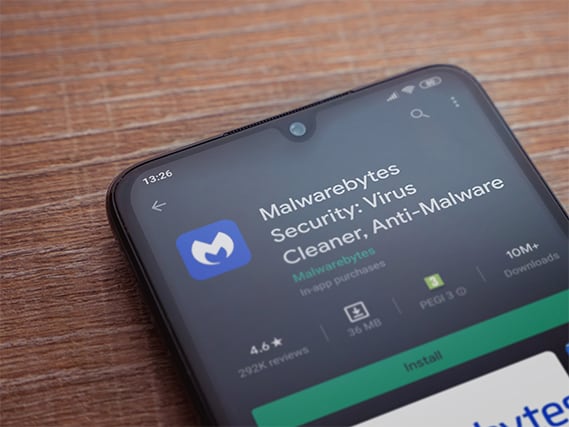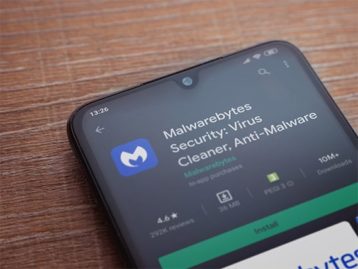 Windows 11, Windows 10, Windows 8.1, Windows 8, or Windows 7 Service Pack 1, but users should know that the Microsoft 2019-09 Security Update is required for Windows 7 devices.
CPU: SSE2 technology with a minimum of 800 MHz. The most recent Intel x86 processors and AMD's Athlon 64, Sempron 64, Turion 64, and Phenom CPU families fall under this category. Windows 10 PCs with ARM processors, such as the Surface Pro X, are not presently supported.
2 GB RAM (64-bit OS), 1 GB RAM (32-bit OS).
A minimum of 250 MB of free disk space.
A screen resolution of at least 1024×768 is recommended but not required.
A live internet connection is required.
These are the benefits of using Malwarebytes Free.
Virus and malware removal
Scanning is relatively quick
Removes a large number of malware infections
Anti-malware protection with many levels of security
The free Browser Guard addon is really useful
How to use Malwarebytes Anti-Malware Free.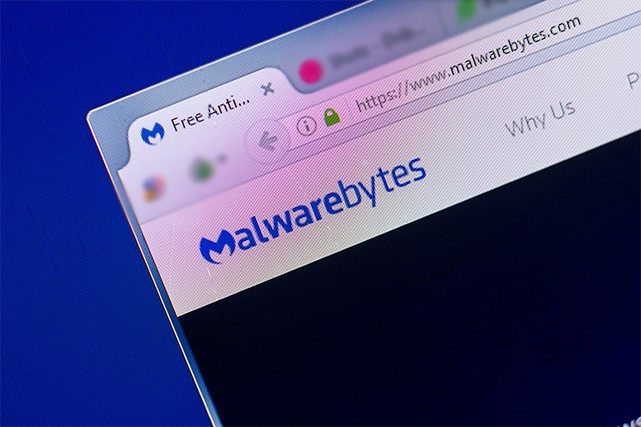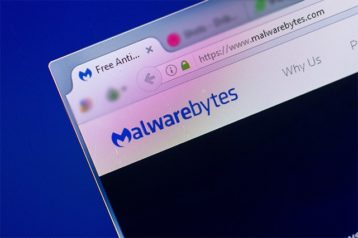 Before downloading, close all open apps on the computer.
Download Malwarebytes Anti-Malware Free from the Malwarebytes website.
To begin installation, click the icon once it has finished downloading in the browser. Check your desktop or "downloads" folder in File Explorer (Windows) or Finder (Mac) if it didn't save in the browser. The setup process will begin once the setup file is opened.
If the computer asks if you want to allow the application to make changes to the computer, click Yes.
When the application opens, follow the instructions.
After the page opens, select scan to begin your first scan. The scan may take a while.
Malwarebytes Anti-Malware will now begin scanning for malicious software. When the scan is completed, a screen will appear that displays any malware found, if any.
Malwarebytes' free offers multiple layer protection and is excellent at removing malware such as viruses, ransomware, spyware, adware, and Trojans. However, the free version does have some downsides.
The free trial of software comes with fewer features
There is no protection in real-time
A fast scan may miss some damaged files
Malwarebytes free anti-virus also has some unique features.
Anti-rootkit
Advanced malware removal
AdwCleaner
---
3. AVG AntiVirus Free
AVG Antivirus is a free, award-winning antivirus that protects both PC and Mac users from various system attacks. This antivirus tool delivers end-to-end malware and computer virus protection. AVG Antivirus plays an essential purpose for consumers today, with frequent upgrades and new virus protection introduced to the software. Although, the free version is for personal and family use alone. When comparing AVG and Avast Free Antivirus, both have a large user base but excel in specific aspects.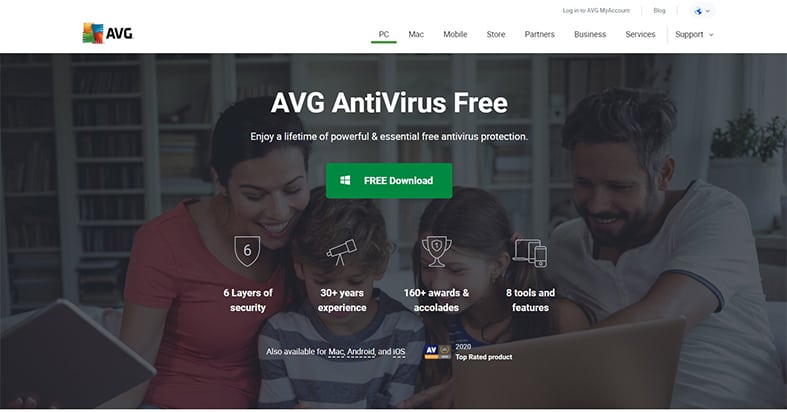 These are some of the main features of AVG Antivirus Free.
File shredder for permanent file removal
Customized scan controls
Mac compatibility
Easy installation and fast download
Manual USB scan
Virus, spyware, ransomware & other malware removal
Blocking of unsafe URLs, downloads, and email attachments
Checks for issues with computer's performance
Supports both Windows Vista and Windows XP
AVG Antivirus Free has millions of customers worldwide. AVG is free to download, install, update, and use, but premium membership is required for technical help. Below are some of the features only available with the paid version.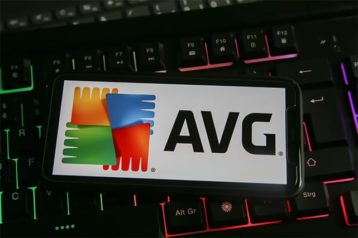 Webcam protection
Firewall
Detection of phishing threats with AI
Sensitive data shield
Anti-theft phone tracker
Ransomware detection
Scheduled scanning
Email protection
The file size of this freeware is 575MB. The minimum system requirements are the following:
Operating systems required are Windows 10, Windows 8.1, Windows 8, Windows 7, Windows Vista, and Windows XP
Storage: 2 GB available space
Processor: 32-bit and 64-bit
Memory: 1 GB
Additional Requirements: Internet connection to download, activate, and maintain program updates and antivirus database.
Note:
One of the benefits of using AVG free antivirus is that users can get their system protected even in the free mode. Also, the antivirus supports Windows, Mac, and Android.
Downloading AVG antivirus free is easy and fast. To download the antivirus software, follow these steps.
Visit the AVG website and download AVG Antivirus Free.
From the context menu, right-click the downloaded setup file avg antivirus free setup.exe and select Run as administrator.
If the User Account Control dialog asks for permission, select Yes.
To continue with the default installation, click Install, or click Customize to modify the default setup. Untick the box if you don't want AVG Secure Browser to be installed.
Wait for the setup to finish installing AVG AntiVirus free on your computer.
Continue by pressing the Enter key.
Select "Continue with free" from the drop-down menu.
Click Run first scan to conduct a full Smart Scan and check your PC for viruses, spyware, harmful browser add-ons, and other issues.
AVG AntiVirus Free is now installed on your computer. Users must restart the system after downloading to use all of the full futures.
The following list summarises some of the main disadvantages of AVG Antivirus Free.
Only the most fundamental safeguards are provided (comprehensive protection is available with AVG Internet Security)
Languages are limited (multiple languages are available with the paid version)
There is no technical assistance available (available with the paid version)
There is no server protection (available with Network Editions)
Does not allow commercial usage
Booting time can be slow
Does not support iPhone or Mac
No parental controls
The unique features of AVG Antivirus free are:
The UI is simple to download and install
Excellent anti-malware defense
Minimal to no impact on computer performance
---
4. Avast Free Antivirus
Avast antivirus is a cross-platform internet security software for Microsoft Windows, Mac OS X, Android, and iOS. Only personal use is allowed with the free antivirus. Avast offers a network security scanner, browser protection, and other features as a free antivirus program. Considering this antivirus is free, it includes a robust set of protection measures.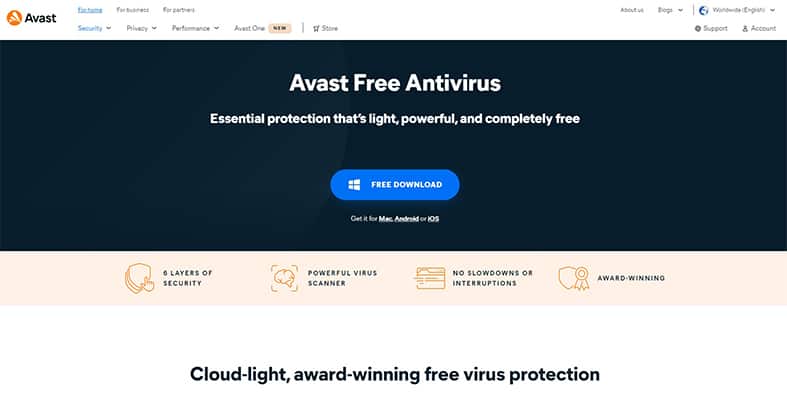 Avast free antivirus offers lightweight, strong, and unrestricted protection against viruses. By using built-in machine learning features, Avast free antivirus does not negatively influence the operating system. These are some of the unique features of Avast free antivirus that enhance adequate system protection.
Easy to install and use
Intelligent analytics to detect and block viruses
Cyber capture: This feature sends suspicious files to the cloud for inspection, and if it's a threat, the antivirus sends a remedy to all Avast users
Wi-Fi inspector that automatically detects threats
Avast Free is an advertisement for Avast Premium. However, as customers experiment with the free version, they will discover the need to unlock more security features, prompting them to upgrade to the premium version. Avast Premium Security is the cheapest, costing $60 a year for a single computer, or $80 for ten devices. Some of the premium features offered by Avast Premium Security are listed below.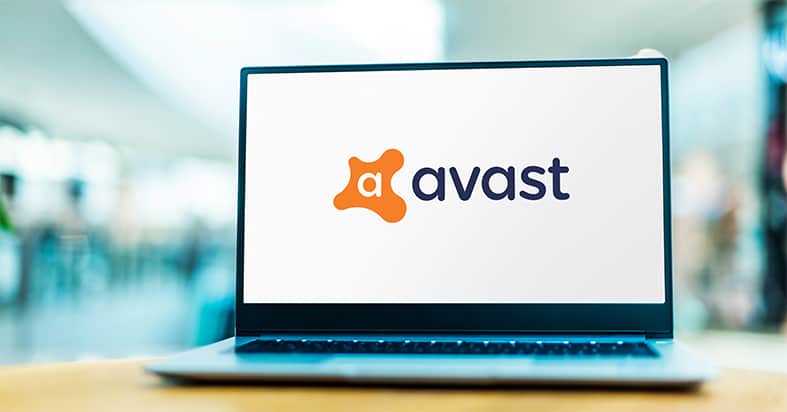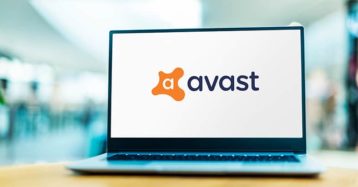 Remote access shield
Sandbox
Firewall
Real site
Custom features for Mac, Android, iPhone
Ransomware protection
Multi-device options
Website protection
The free Avast antivirus file size is 334MB. However, users must ensure that their Windows is up to date and meets the system requirements listed below.
Windows 10 (32 or 64-bit), excluding Mobile and IoT Core Editions; Windows 8/8.1 (32 or 64-bit), except RT and Starter Editions; Windows 7 SP2 or higher, any Edition (32 or 64-bit).
A Windows PC with an Intel Pentium 4 / AMD Athlon 64 CPU or above (that supports SSE2 instructions) is required. Devices based on the ARM architecture aren't supported.
Internet connection to download, activate, and maintain software updates and antivirus database.
1 GB RAM or above.
2 GB free space on the hard disk.
A screen resolution of at least 1024 x 768 pixels is recommended but not required.
Avast Free Antivirus is one of few free antivirus programs available. As well as scanning and detecting harmful files, Avast Free Antivirus also protects downloaded files, emails, P2P transfers, instant chats, and online browsing in real-time. Some of the benefits of Avast Free Antivirus are listed below.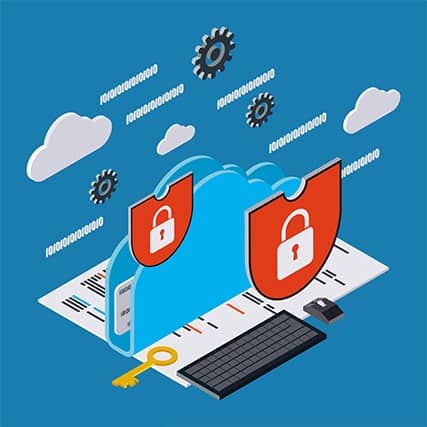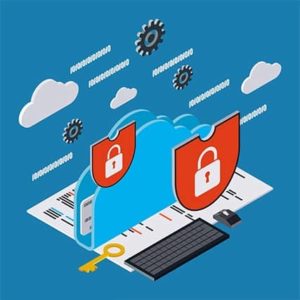 Real-time scanning
Blocks pop-ups
Scans network
User-friendly interface
Update prompts
Slow scanning procedures
Avast Free Antivirus is an excellent all-round antivirus with very few disadvantages, the main issue however is that the boot-time scan can be quite slow and may limit system performance whilst in use.
The following list contains some of the unique features of Avast free antivirus.
Ransomware shield
Customizable protection
Software updater
Gaming mode
Access to 15 entry password manager
Avast also offers antivirus software for a fee. Avast Premium Security is the lowest, costing $60 a year for a single computer or $80 for ten devices.
---
5. Avira Free Antivirus
Avira Free Antivirus offers high malware detection rates, comprehensive internet security features, and a user-friendly interface, making it one of the best antiviruses on the market today. Avira Free Antivirus is a particularly good solution for non-technical users because it is so simple to use.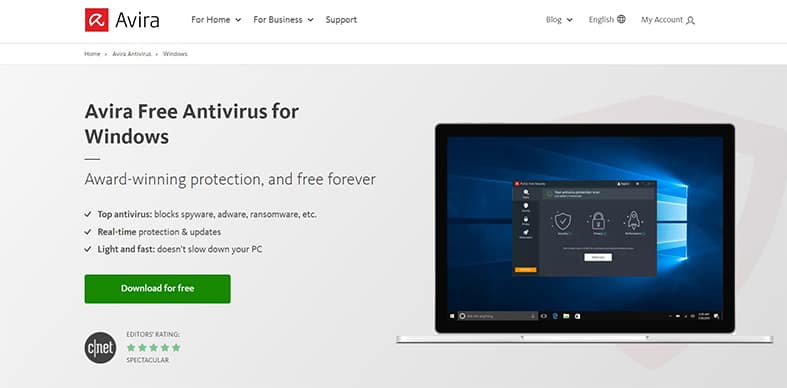 Here are some of the features of Avira free antivirus that enable Avira to save users' data.
Virus scanner
Fast VPN
Identity protection
System optimizer
Network scanner
App lock
Real-time protection
Some of these paid features are listed below.
Microphone protection
Camera protection
Email protection
Scan and repair
Avira Antivirus requires at least 150MB of free disk space to install and conduct many security activities. However, users need to check the compatibility of their devices before initiating a download process. These are the minimum system requirements for Avira free antivirus download.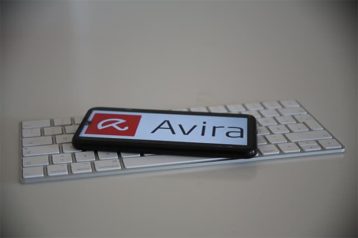 Computer operating systems: Install the most recent updates, hotfixes, and service packs for Microsoft Windows 7 Service Pack 1 or higher.
Processor type: Processor Intel Pentium 4 / AMD Athlon 64 or faster (with support for the SSE2 instructions set).
RAM: 2GB or more.
Space on the Hard Drive: a minimum of 2 GB of free disk space.
Browser: Internet Explorer 11 or the latest version.
Other requirements: Administrator privileges, an internet connection, and a web browser are required for installation. An internet connection is required for automatic antivirus updates and optimal malware detection.
Some benefits of free Avira antivirus are listed below.
Updater for Antivirus Software
Online shopping with confidence
System Speedup with Phantom VPN, password manager, and privacy
Home Security
Simple password manager
To download Avira Free Antivirus, users should follow the following steps.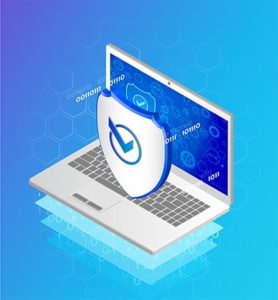 Visit the Avira website to download the installer and click Free download.
Double-click on the downloaded file to run the installer.
To commence your installation, select "Yes" from the dialog window.
Follow the instructions on the screen to complete the download.
Avira antivirus protects and blocks all types of malicious software like viruses, trojans, worms, ransomware, spyware, and others. The Avira solution aims to provide customers with complete control over their internet activities.
A key disadvantage of Avira Free is its limited browser security. Some features are also only partially functional in the free version, necessitating upgrade to the "Pro" version for full access.
Some unique features of Avira Free Antivirus are listed below.
Simple set-up and user-friendly interface
Quick scanning
Lightweight
---
6. Bitdefender Antivirus Free Edition
Bitdefender Antivirus Free Edition is a free antivirus that takes a simple approach to protect Windows computers from all types of cyber threats. The main antiviral technology of Bitdefender Antivirus Free Edition is identical to the software in the premium version of the software. Bitdefender Antivirus Free provides basic virus, malware, rootkit, and attack protection.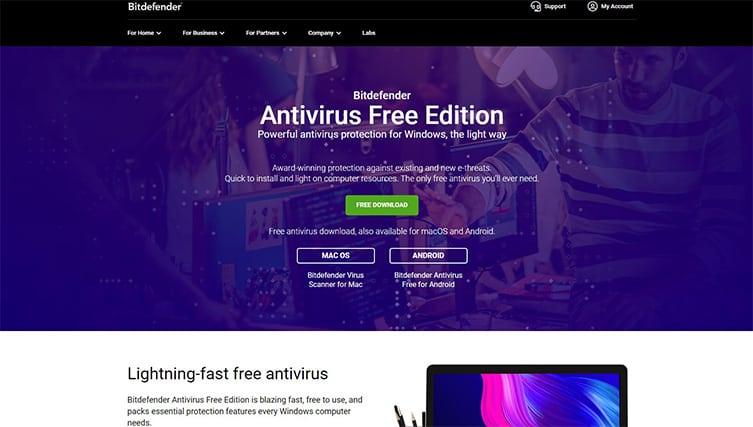 Bitdefender can protect against both existing and new threats thanks to various unique features. Some key features are listed below.
Web attack prevention
Anti-phishing and anti-fraud software
Advanced threat defense
Free online support
Automatic upgrades
Absolute real-time protection
Windows protection
Bitdefender Antivirus is also available in a paid version: Bitdefender Antivirus Plus. Bitdefender Plus costs $49.99 for a year's worth of protection for up to three devices. The following list includes some of the features of Bitdefender Antivirus Plus.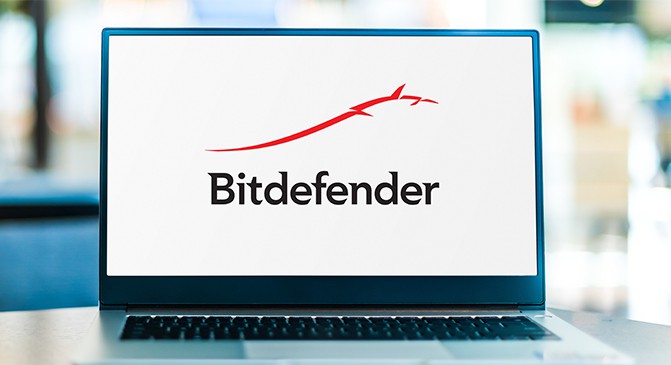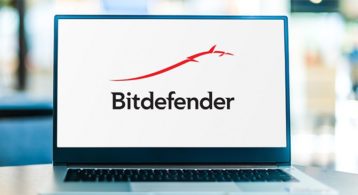 Network threat prevention
Multi-layer ransomware protection
Vulnerability assessment
Bitdefender VPN
Antispam
Privacy firewall
Parental control for total security version
Anti tracker
Secured online banking
Password manager
Social network control
File shredder
Microphone monitor and webcam protection for total security version
Bitdefender files range in size from 11MB to 20MB. In addition, the following system requirements must be read and followed for smooth and uninterrupted downloads.
Windows 10, 8.1, 8, 7, with Service Pack 1
32-bit and 64-bit systems
Intel Core 2 Duo (2 GHz) or corresponding processor CPU
2 GB RAM or more in memory
Free HDD space of at least 2.5 GB
Internet Explorer 10 or above
Some of the benefits of Bitdefender's free antivirus are listed below.
Ease of use
Automatic scanning
Virus shield
Lightweight
Behavioral threat detection
Follow these steps to install Bitdefender Antivirus Free Edition.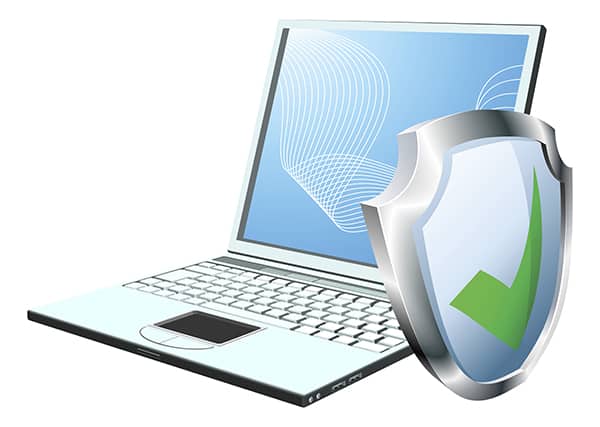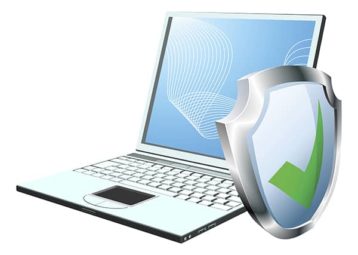 From your device browser, visit the Bitdefender website to create an account. Ensure all the important fields are correctly filled.
Select My Devices from the sidebar, then click the + sign above "Install Bitdefender products on your devices" to add a new device. Then pick "Security" and "This device" to install Bitdefender on your current PC.
After you've downloaded the installation file, run it. If prompted by a Windows user account control prompt, select Yes.
Before you can continue, you must agree to the terms. Then, after a little pause, click Install. On your computer, Bitdefender will be ready to go.
By clicking Start Device Assessment at this point, you can run a quick security check. Click Skip if you do not want to run a scan at this time.
To access the Bitdefender interface, click Finish. From there, you can check your security status, set up scans, and use the software's additional features, such as the built-in VPN and Safepay.
Bitdefender antivirus software guards against viruses, malware, Trojans, worms, ransomware, rootkits, spyware, and zero-day exploits by scanning and removing them.
One of Bitdefender's primary drawbacks is that it lacks several powerful malware prevention layers, which are present in the premium version. Other disadvantages include the constant need to update the software and lacking offline security.
These are some of the unique sides of the Bitdefender antivirus.
Antivirus protection that is both powerful and light.
Quick to download and install.
Works at full speed without slowing down the computer.
---
7. ZoneAlarm Free Antivirus
The only free antivirus program that includes a firewall is ZoneAlarm. ZoneAlarm is a complete security solution that combines antivirus and firewall functionality for optimal protection and performance. Users are protected from viruses, malware, spyware, and other cyber threats, and their identity and privacy are protected from hackers.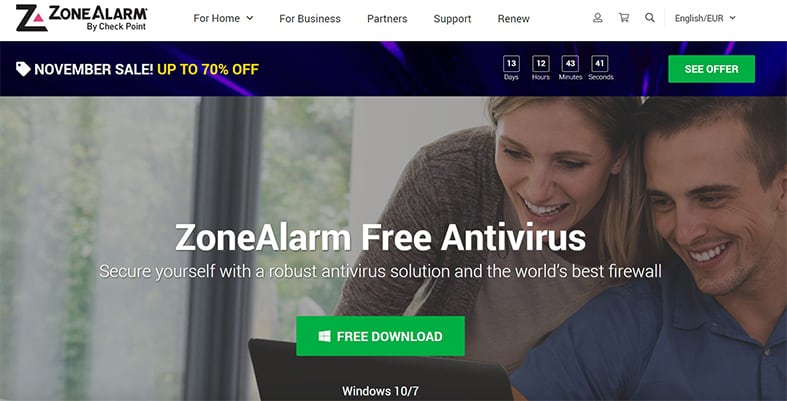 The features of free ZoneAlarm includes the following:
Anti-virus and anti-spyware protection
Gamer Mode
Basic Firewall
Online Backup
Identity Protection
Anti Phishing
Safe document downloading
Traffic monitoring
WiFi PC protection
Customizable scanning modes
Real-time antivirus protection
Users can utilize ZoneAlarm's free edition, which includes a firewall. In addition, the premium edition comes with extra security protections. The following is a list of some of the premium features.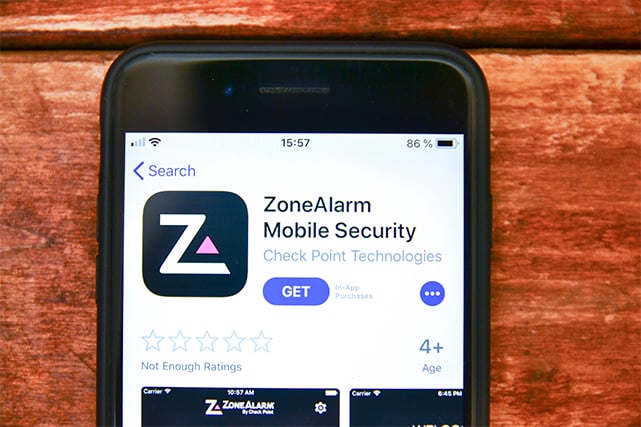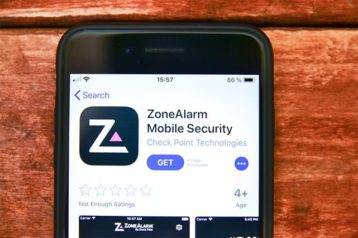 No pop-ups
Regular technical support for users
Advance settings control
Advanced access protection
The file size of ZoneAlarm free antivirus is 5.5MB. The minimum system requirements are listed below.
Microsoft Windows 7 Service Pack 1 (SP1),10 (All versions)
2 GB RAM, 32 or 64-bit, 2 GHz or higher processor
1.5 GB of free hard drive space
Some key benefits of ZoneAlarm antivirus are listed below.
The two-way firewall is both tough and effective.
User-friendly interface.
Excellent antivirus engine.
Use the following steps to download and install Zonealarm free antivirus.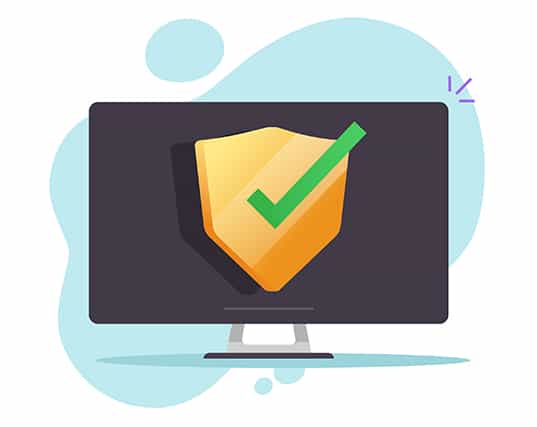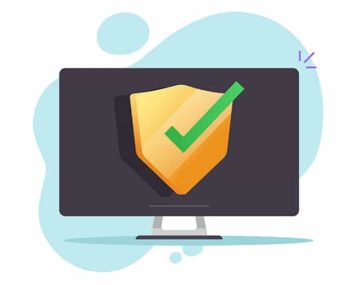 Visit the ZoneAlarm website to download the antivirus software.
Double-click the downloaded installation file and run the file.
To begin the installation procedure, click Quick install.
Click Agree after reading the ZoneAlarm End-User License Agreement.
ZoneAlarm will now automatically download, install, and configure.
ZoneAlarm antivirus software detects and removes spyware, viruses, Trojan horses, worms, bots, and other malicious threats. Some disadvantages of ZoneAlarm's free antivirus program are listed below.
No web shield to prevent users from browsing potentially harmful websites.
Only the Pro edition has access to the majority of the sophisticated settings and options.
ZoneAlarm antivirus has the following unique features.
A two-way firewall that is both tough and effective
A Personal firewall
---
8. Sophos Home Free
Sophos Home Free is a free antivirus that protects Mac and PC from malware, viruses, ransomware, and dangerous websites. Sophos protects businesses with the same award-winning technology that many IT professionals rely on. From any browser, users can manage security settings for both individuals and groups.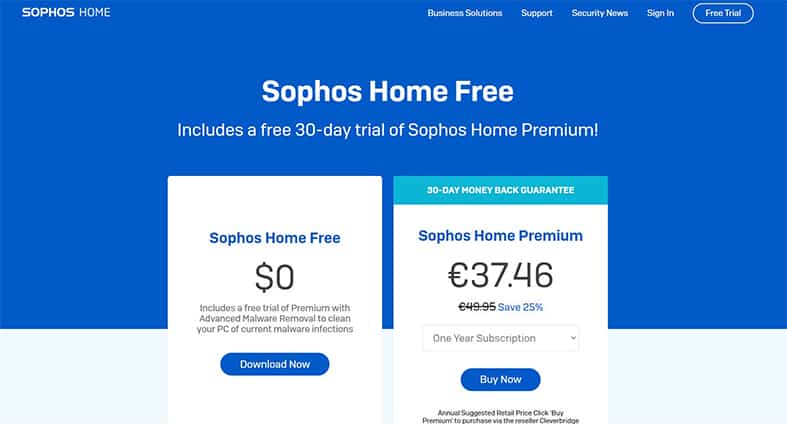 Sophos Home Free is a free trial that protects a combination of up to three Windows and Mac PCs. For 30 days, Sophos Home Free contains all of the features of Sophos Home Premium. Users can only use five of the premium tools with the free version. However, these are the features of Sophos home free.
Anti-malware protection that detects and blocks viruses, Trojans, worms, bots, potentially unwanted programs, ransomware, and other threats in real-time
Threat Detection using Predictive Artificial Intelligence
Website filtering/ blocking (designed for parents)
Web Protection: prevents access to websites that have been compromised or are potentially hazardous
Remote management
Online banking protection
In addition to these functions, Sophos Home Premium includes the following sophisticated real-time antiviral features.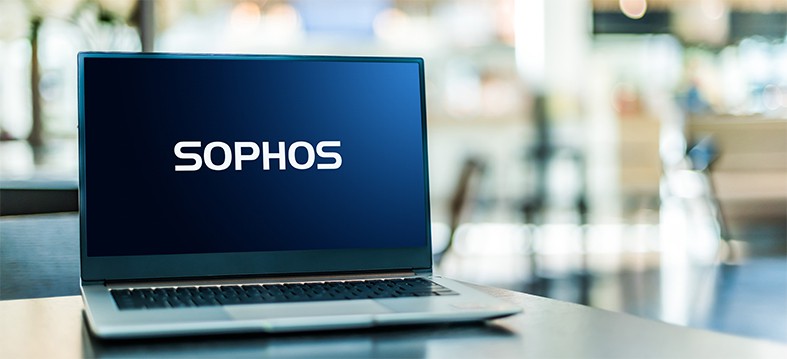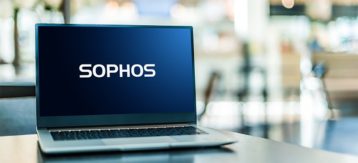 Firewall
Real-time chat
Anti-keylogger software
Antivirus protection in real-time
Website evaluation
Protection from viruses
Protection against ransomware
Increased number of protected individuals
The file size for download is very large, and the file is 283MB. Sophos requires the following minimum system requirements: Windows 7, Windows 8/8.1, or Windows 10, 1 GB of free disk space, and 1 GB of RAM.
Some of the advantages of Sophos Home free are listed below.
Excellent web security against harmful sites
Free remote management
Users should follow these steps to download Sophos home free.
To begin the download, go to the Sophos Home page.
Wait for the download of the Sophos Home Installer to complete.
To install Sophos Home, open the downloaded file.
Run the installer and, if necessary, follow the procedures to create an account.
Sophos Home Free is a sophisticated program that detects and removes all sorts of harmful software from a computer, including viruses, spyware, rootkits, and Conficker.
Some key disadvantages of Sophos Home Free are listed below.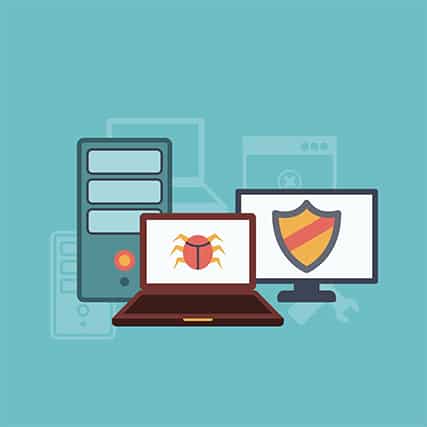 There is no virtual private network (VPN) included or available for purchase separately.
There is no surveillance of identity theft.
No complete protection from all cyber threats.
No email support.
The following lists some of the unique features of Sophos Home Free.
Malware defense in real-time
Protection against malicious URLs
The ability to manage three devices remotely
Content filtering
Note:
Although the free edition of Sophos provides real-time antivirus protection, which many other free antiviruses lack, Sophos lacks crucial features such as ransomware protection, advanced web protection, and camera protection.
---
9. Windows Security
Windows 10 comes with Windows Security, which offers the most up-to-date antivirus protection for PCs. Windows Security (sometimes known as Windows Defender Antivirus in 2020) regularly scans for malware (malicious software), viruses, and other security threats. In addition to real-time protection, updates are automatically downloaded to keep the device safe and secure.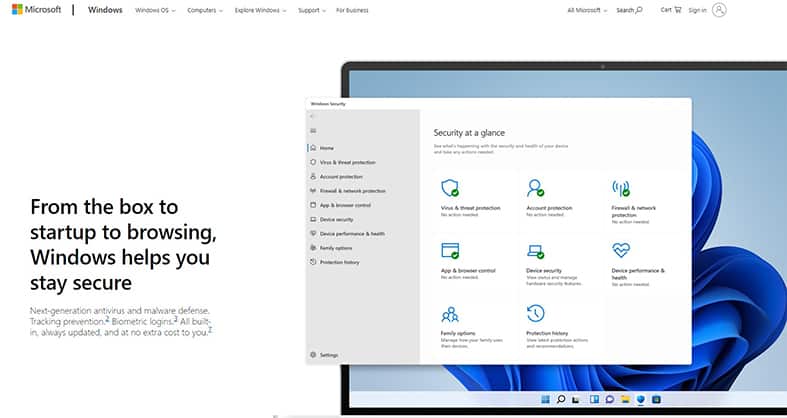 Here are some Windows Security features that can help protect your device from cyberattacks.
Windows defender smart screen
Windows defender device guard
Windows defender exploit guard
Microsoft BitLocker
Windows defender credential guard
User account control
Windows defender application guard
Additional security features like firewall and browser protection
Reporting
Threat detection
Malware protection
Microsoft Security Essentials is a free download from Microsoft that is easy to install, use, and keep up-to-date, ensuring that the newest technologies secure customers' PCs. Microsoft Defender Antivirus comes pre-installed on Windows PCs as part of the Windows Security suite.
The file size of Windows Security is 116MB. The system must run Windows 8.1. or Windows 101607 or later.
Pro Tip:
Microsoft Defender Antivirus comes preconfigured, so users and no manual upgrades are required as there is an automatic update with the most up-to-date security features. Windows Security works independently, so devices are always protected, saving consumers the time and effort of manually scanning them.
Windows Security can be installed on non-Windows computers with the following steps.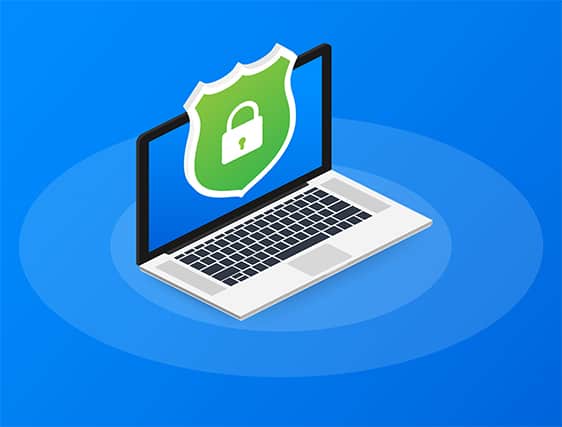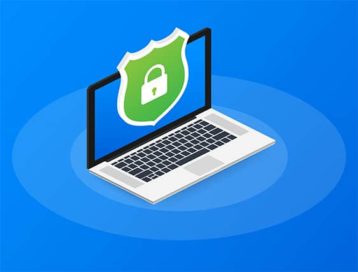 Users must first check whether their PC is running 32-bit or 64-bit Windows before downloading.
Select the link that corresponds to your Windows version in the table to the left.
Download the file and save it to your computer's desktop.
Go to your desktop and double-click the file after it has finished downloading (it will be called mpam-feX86.exe, or mpam-feX64.exe).
Install the update by following the on-screen instructions.
Windows Security is a strong malware detection tool and offers removal solutions for computers. Windows Security regularly scans for malware, viruses, and other security threats. Microsoft Defender Antivirus is excellent value for the quality the software provides. Relative to competitors, it is also an advantage that Microsoft Defender comes pre-installed, saving users time and effort. This antivirus does not, however, support the menu bar and scanning a specific folder is not possible. The updates can also sometimes be of poor quality.
Windows Security is unique because it offers cloud protection and is also relatively easy to use. It also offers three scanning modes, all of which users can schedule. When other antivirus software is activated, Microsoft Defender Antivirus will turn off automatically.
---
10. Adaware Antivirus Free
Adaware Antivirus for Windows allows users to schedule daily scans, gain real-time security, and eliminate suspicious behaviors, among other features.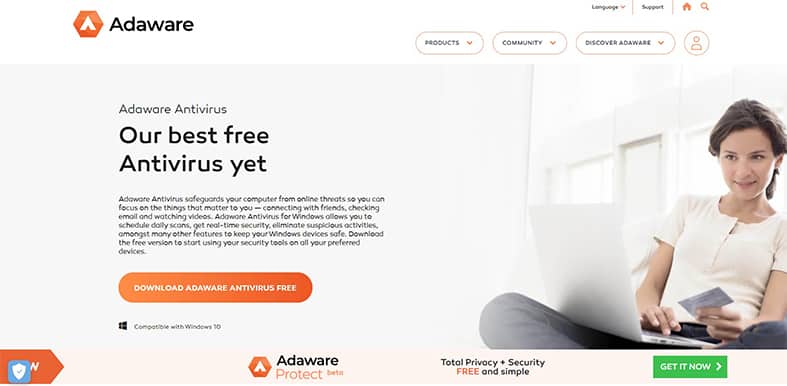 Some of the features of Adaware antivirus are listed below.
Real-time protection
Download protection
Antivirus protection against ransomware, spyware, and other kinds of malware
Adaware is also available in a paid version: Adaware Antivirus Pro. Some of the features available with Adaware Pro are listed below.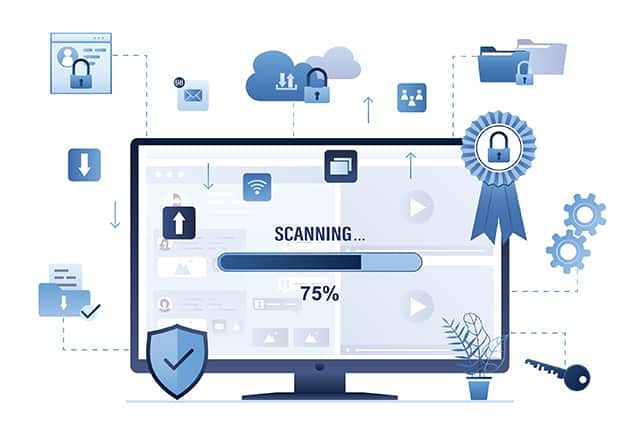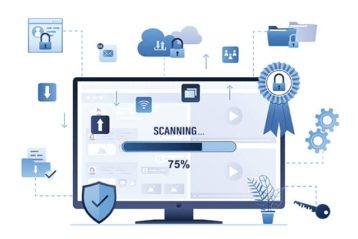 Technical support
Web protection
Powerful firewall
Network protection
Email protection
Parental control
Protects privacy
Speed up and optimize device
Adaware antivirus free has a download size range of 2.6MB to 15MB. As a result, before downloading Adware, customers' PCs must meet the following system requirements:
Microsoft Windows installer 4.5 or above
1.8 GB available free hard disk space (at least 800 MB on the system drive)
1.6 MHz processor
1 GB of memory (RAM)
The benefits of Adaware Antivirus are listed below.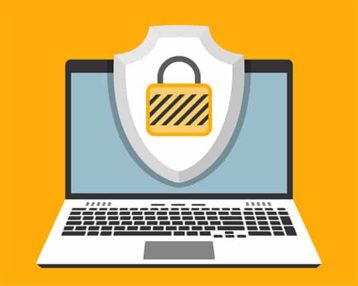 Game Mode – Silent mode protection that allows users to play games and view movies without being disturbed.
Identity Protection – Assists in protecting personal information by keeping track of a user's credit report.
Scanning by Pin-Point – Scan just the files or folders that have been moved from their original position.
Automatic Threat Updates – Stay up to date on the most recent threats.
Adaware Antivirus detects and removes hidden malware, prevents the spread of new malware, and protects against viruses, spyware, phishing, online scams, and other threats.
There are a few main drawbacks of Adaware free antivirus that limit the software's effectiveness. Some key disadvantages are listed below.
Average detection rate
For active protection, users need to install certain additional utilities
Only compatible with Windows
Some of Adaware Antivirus Free's unique features are listed below.
Deep scanning
Settings that are adaptable and diverse
There is a lifetime free version available
---
Why Do You Need Antivirus Software?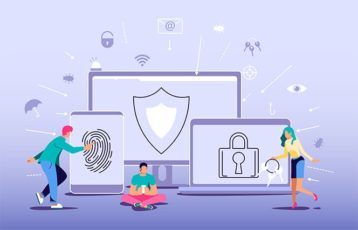 An antivirus program is a program that checks and removes viruses and other hazardous software from a user's computer or laptop. As a result, to protect sensitive data and devices, internet users must always use antivirus software and keep it up to date. As new viruses are produced every day, it is important to use up-to-date, high-quality antivirus software.
Free antivirus software is appealing to all users, but especially those on a budget. While top range paid software will provide the best protection, it is possible to achieve good levels of protection with free software, with some of the best free antiviruses being equally as protective as some paid software. An antivirus definition explains that an antivirus protects PCs from common infections, prevents dangerous files and apps, and alerts users to potentially harmful websites.
Are Free Antiviruses Good Enough to Protect Your Computer?
Y
es, and it is contingent on the users' decisions as well as online activities. In identifying viruses and other internet risks, free antivirus software is just as good as paid software. However, premium services such as Online Banking Protection, VPN, and Advanced Threat Defense, to mention a few, may be unavailable.
What are the Differences between Free Antivirus and Paid Antivirus Software?
The main difference between free and paid antivirus is that free antiviruses only include the most basic functions, whereas paid antiviruses offer more advanced features that provide more comprehensive cybersecurity. Considering free antivirus vs paid antivirus reveals that paid antiviruses include a comprehensive technical support package. When comparing free and paid antivirus software free antiviruses can appear weak by comparison due to poor scanning performance and a lack of technical support.
What are the General Features of Free Antivirus Software Programs?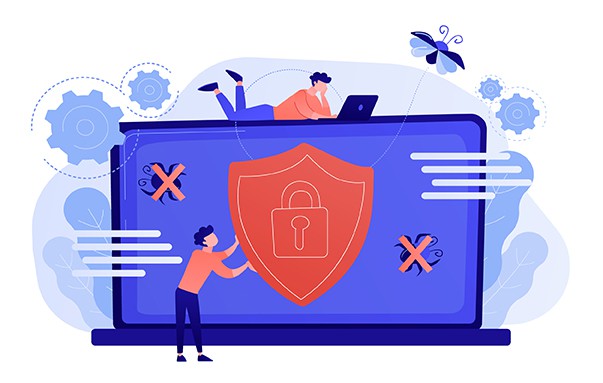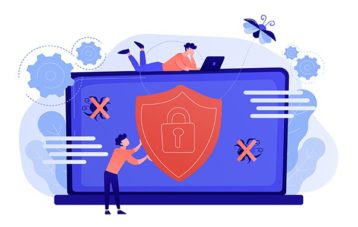 Regardless of the variety of software packages, there are some aspects that all free antivirus software programs have in common. A free antivirus must provide basic anti-malware capability as well as the ability to eradicate malware. Most free antivirus software bombards users with pop-up adverts urging them to upgrade to the paid version. Many free antiviruses can only scan specific malware and cannot remove it. Free software protects computers from viruses, disables harmful files and apps, and alerts users of suspicious websites.
The premium versions, on the other hand, provide expanded and robust virus protection for devices. Some free versions even detect potential future threats and ensure that the user's device is malware-free.
What do Free Antivirus Software Programs not Provide?
Antivirus software that is available for free does not provide proactive threat protection. Furthermore, free antivirus software may not provide real-time security for consumers' devices. Because free antivirus software can only give basic security, it cannot provide more advanced protection. Similarly, the majority of free antivirus software products lack a firewall and an effective VPN. Technical support and adequate documentation are also lacking in free antivirus software programs.