Antivirus software is software designed to protect computers, phones and other devices against viruses and other dangerous programs that can harm the device or compromise the user's security and privacy.
Apple's iPhone is a touchscreen-based smartphone that integrates a computer, iPod, digital camera and mobile phone into one device. The iPhone's name comes from the fact that the device can be customized to suit different users' tastes. However, the "i" signifies that the user's individuality is highlighted.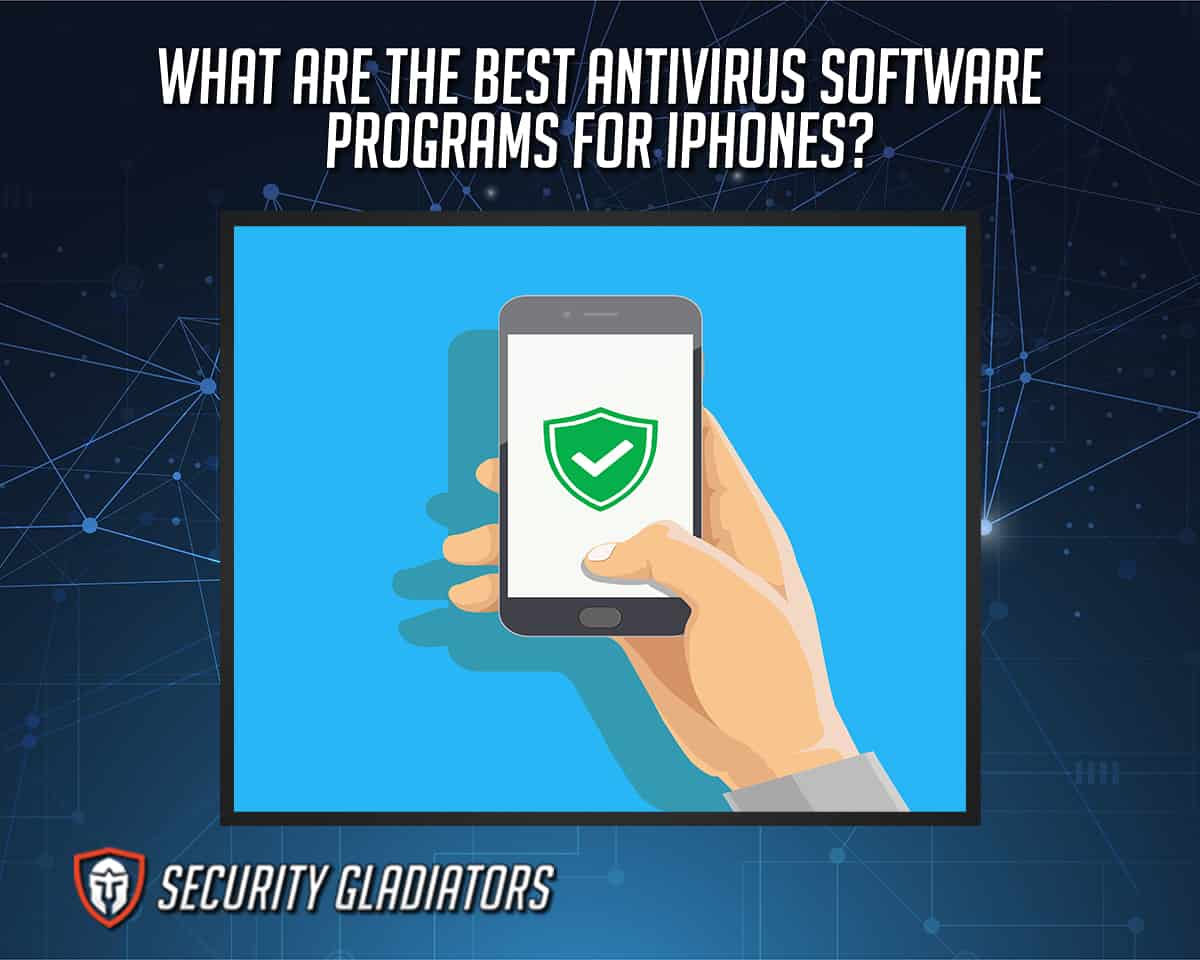 This is important:
Although iPhone viruses are exceedingly rare, Apple devices are nonetheless likely to be infected, particularly due to persistent internet use. However, using the best antivirus software to protect iPhones from malware is recommended for all users.
The best antivirus software programs for iPhones are listed below.
ZoneAlarm Mobile Security
Norton 360: Mobile Security
Avast Security & Privacy
F-Secure SAFE
Trend Micro Mobile Security
McAfee
Lookout
Avira Mobile Security
Bitdefender Mobile Security
LogDog Mobile Security 2021
1. ZoneAlarm Mobile Security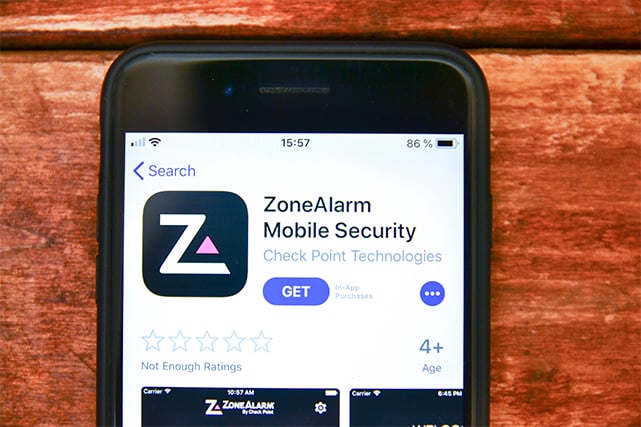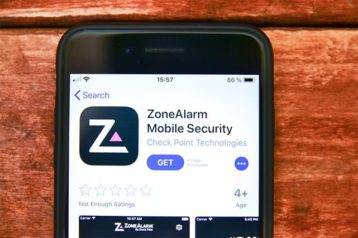 ZoneAlarm Mobile Security protects iPhones from viruses, malware, spyware and other cyber threats while safeguarding users' identities and privacy. The Mobile Security app, which is available for both Android and iOS, protects phones in different ways. ZoneAlarm establishes a secure connection to public Wi-Fi networks, shielding users from fraudsters who may steal their credentials. Secondly, cameras and microphones are shielded from illegal use. Finally, users are notified of dangerous software that has been downloaded.
ZoneAlarm Mobile Security is an all-in-one security solution for iPhones and other mobile devices, especially with sophisticated features. Devices become resistant to hackers when using a "privacy-first" approach. The threat emulation safeguards against unknown viruses and firewall threats, including zero-day attacks. The anti-keylogging feature is another unique tool that prevents hackers from spying on users' confidential details.
Another vital feature in ZoneAlarm is the anti-spam tool, which protects users from unnecessary and suspicious emails and further secures data and sensitive information from outside threats.
ZoneAlarm is an effective antivirus software program that is easy and fast to download, at about 10MB in size. There have been over 2,000 comments from users concerning ZoneAlarm Mobile Security. Over 100,000 people have downloaded the app, which has an average rating of 4.7 out of 5 stars on the Apple App Store.
---
2. Norton 360: Mobile Security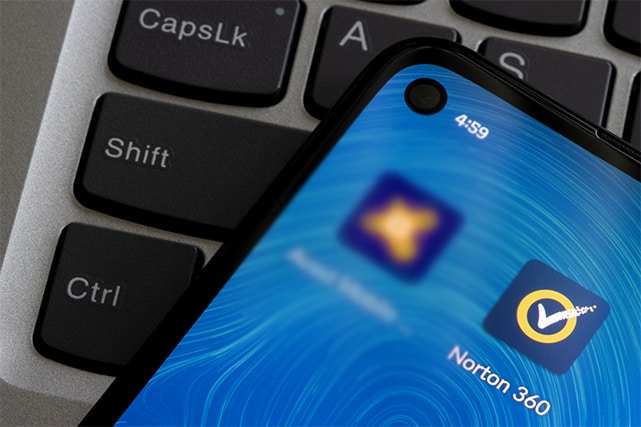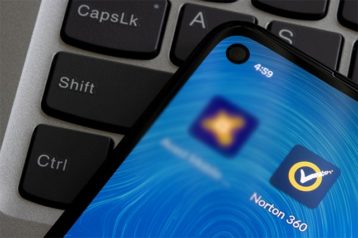 Norton 360 Mobile Security assists in providing powerful and effective protection for Android and iPhone devices. It protects personal information from new mobile cyber threats and online scams that are sneaky and difficult to detect. It contains a web protection feature that helps detect fraudulent and harmful websites while browsing. Norton 360 also protects users' activities and personal information while utilizing SMS, MMS, email and social networking sites.
In addition to Norton's other features, a Wi-Fi security function detects and alerts users about potentially hazardous networks. This feature safeguards users' Wi-Fi connections against unwanted eavesdropping and makes it more difficult for hackers to acquire passwords and personal information.
Norton 360 is extremely popular and widely used, with over 50 million downloads and more than 1 million user comments. This antivirus program has an average rating of 4.7 out of 5 stars. The download size, however, is 25 MB.
---
3. Avast Security & Privacy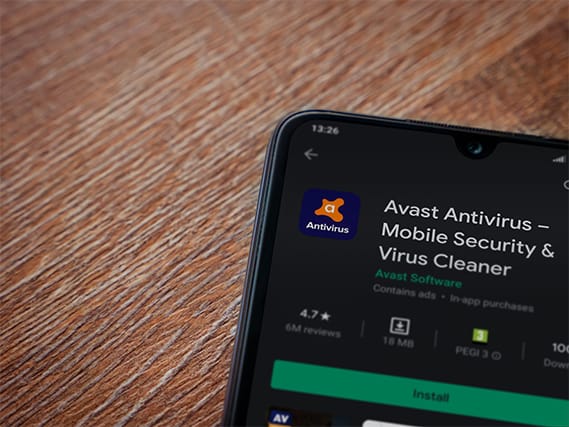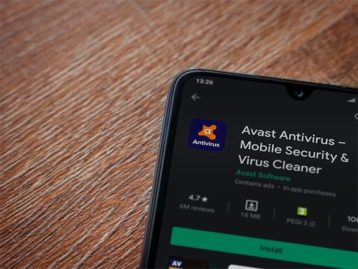 Avast is a full-featured antivirus and web threat scanning solution with browser protection and a cloud management interface. For families, enterprises and IT service providers, Avast provides exceptional protection and privacy. The Avast Antivirus software has free and premium versions that include computer and browser security, antivirus tools, firewall, anti-phishing, anti-spyware, anti-spam protection and more features.
One of Avast Antivirus's best features is the email shield, which protects users from downloading malware. Avast's browser extension also stops users from visiting potentially harmful websites. Users can also utilize Avast's customized secure browser for sensitive tasks like banking and shopping.
Avast Free Antivirus is simple to set up and operate. It checks users' devices for security and performance problems and updates users on how to address them right away. This cross-platform antivirus app is widely regarded as the top antivirus program of its kind, with over 100 million downloads, more than 6 million reviews and a 4.7-star rating. The Avast download file, on the other hand, is 20MB in size.
Overall, Avast is feature-packed, easy to install and provides consumers with a high-quality antivirus package.
---
4. F-Secure SAFE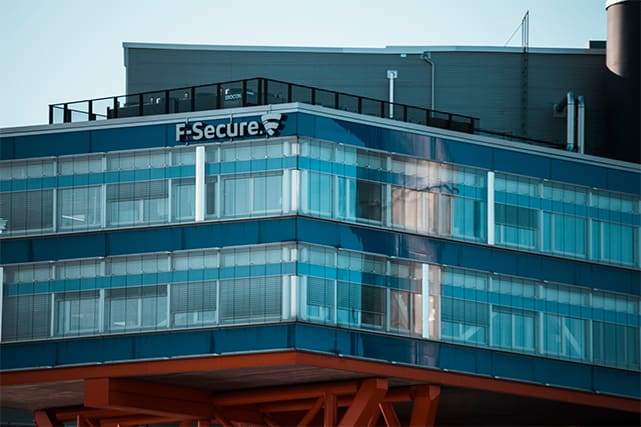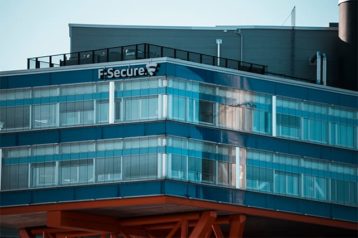 F‑Secure SAFE is a multi-award-winning internet security suite that is compatible with different devices. Many unique features distinguish F-Secure as one of the best antivirus programs available. Multi-layered protection is built into the program, which blocks viruses, trojans, ransomware and other dangers in real-time. To prevent dangerous websites, SAFE uses color-coded search results. Users will be able to identify hazardous sites to avoid by using color-coded searches.
When users initiate any payment process and shop online, SAFE employs an automatic security mechanism to protect financial information from cybercriminals. Gaming mode also improves security and Windows settings and functions for a seamless experience.
The ability to regulate and set children's gadgets restrictions is another feature that may entice parents and guardians to choose F-SAFE. Parents can shield their children from harmful online content while also controlling the duration of time they spend online.
F-Secure SAFE has been downloaded by over 1 million people, with more than 14,000 user comments. The 8.2MB file size is also small enough for users to download quickly. SAFE has a 4.2-star rating as well.
---
5. Trend Micro Mobile Security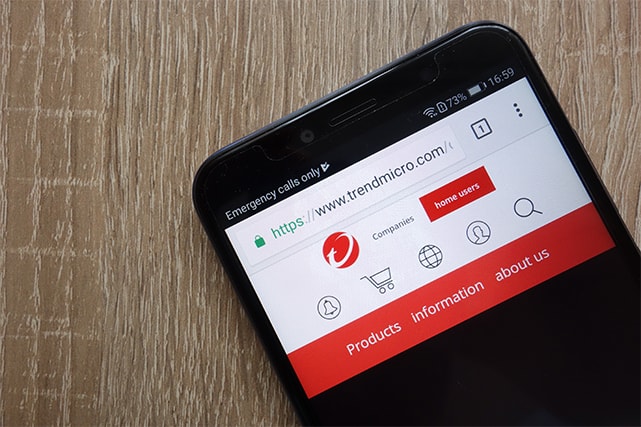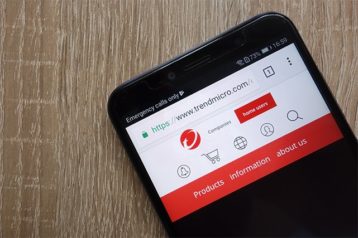 Trend Micro Mobile Security guards against dangerous apps, websites and unsecured Wi-Fi networks on mobile devices. Additionally, the app protects iOS devices by automatically blocking potentially hazardous websites while the user is browsing. The app comes in both a free and a paid version. The pro edition gives users better access to malware protection that is updated regularly.
When customers connect to an unprotected Wi-Fi network, Trend Micro Mobile Security offers alert capabilities that notify users. Another benefit is that the app locates users' misplaced smartphones and protects them from identity theft and phishing fraud. Users' account names, online passwords and other credentials are all managed in one safe system by this antivirus app. The first five passwords saved by users are free.
Trend Micro Mobile Security has been downloaded by over 1 million people and has received 90,000 comments. The antivirus is very simple to install, with a 17MB file size. A 4.6-star rating, on the other hand, indicates how much users liked the antivirus program.
---
6. McAfee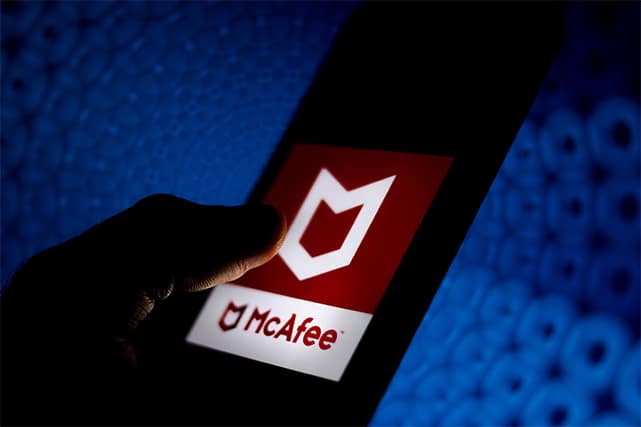 McAfee offers antivirus, firewall and anti-spyware software. The McAfee Antivirus program has many tools that safeguard computers from viruses, worms, trojan horses and other dangers. McAfee also provides identity theft protection and a secure VPN connection.
McAfee features a secure file shredder tool that allows users to permanently erase confidential files, leaving no traces of the contents and removing any recovery options.
McAfee also optimizes laptops by incorporating a battery-saving option that defers intense scans demanding more power and resources to a later time. McAfee's silent full-screen feature is a one-of-a-kind tool that allows customers to obscure antivirus notifications, thereby avoiding interruptions.
McAfee has received over 50 million downloads and 770,000 reviews, indicating a great antivirus program. The antivirus app has received 4.5-star ratings despite its large file size of 41MB.
---
7. Lookout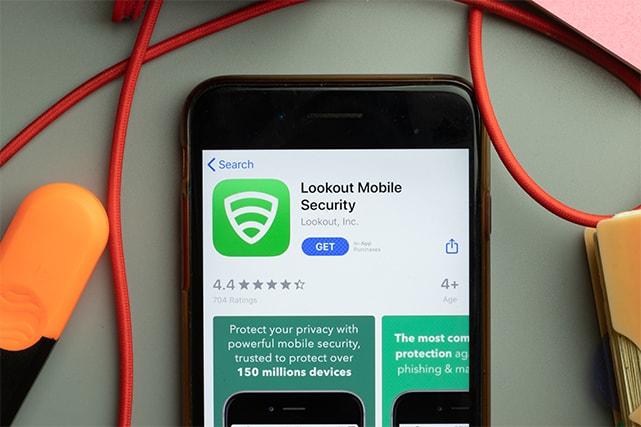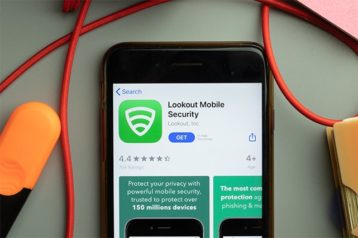 Lookout Mobile Security is an antivirus program that can safeguard devices by detecting and stopping attacks before harm is caused. The app provides secure browsing as well as Wi-Fi protection. And because of the unique features embedded into the software, Lookout is particularly suited to secure devices like the iPhone. Lookout's system advisor tool monitors for harmful activities, keeps the system safe and up-to-date, and even alerts users if the operating system has been hacked.
Identity theft prevention from Lookout software protects users' personal and confidential information. The breach report is another tool that provides customers with timely notifications about critical business breaches, along with clear and simple actions to take. Theft protection is another security feature that helps identify the exact location of a misplaced phone. Even if the phone is set to silent, this feature triggers a loud alarm.
Lookout's software is well-designed and self-explanatory, making the app simple to use for users of any skill level. Lookout Mobile Security is extremely popular, with over 100 million downloads and more than 1 million comments and reviews averaging 4.7 out of 5 stars. The file is 14MB in size.
---
8. Avira Mobile Security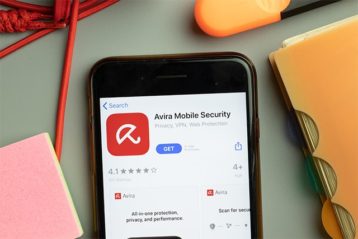 Avira is one of the best antivirus programs available today, featuring a user-friendly interface, good virus detection rates and a wide range of internet security capabilities. Overall, Avira is quite easy to use, making the app an excellent alternative for non-technical users.
Avira's identity safeguard feature detects whether the user's email has been compromised due to a security breach; if a breach is detected, the user is alerted. The platform's web security tools also make tasks like online shopping and banking more secure. Another function called device analyzer allows users to monitor and adjust storage and memory usage.
The anti-theft tool assists users in locating a lost phone by detecting the location and sounding an alarm through Avira Connect. Over 10 million individuals have downloaded Avira, which has received over 613,000 comments. The app has a file size of 37MB and a rating of 4.6 out of 5 stars.
---
9. Bitdefender Mobile Security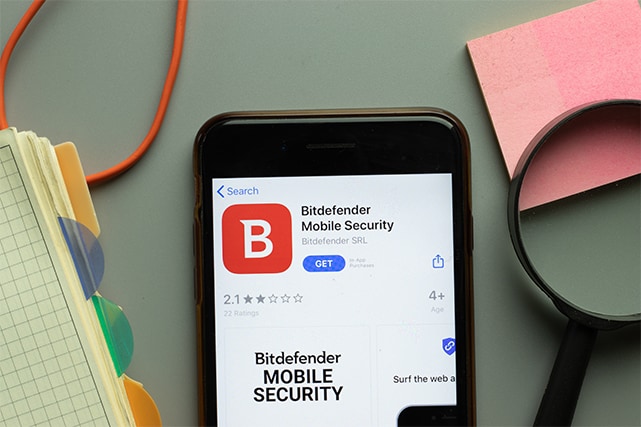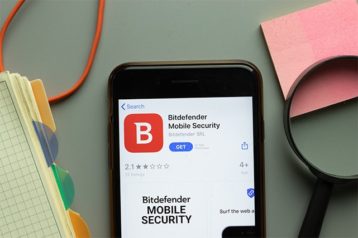 Bitdefender Mobile Security is a secure anti-malware application that protects mobile devices from viruses and malware. This app is one of the best antivirus programs available on the market today. The platform has also won the AV-Comparatives Product of the Year award four times, the most of any antivirus program.
In the event of a ransomware attack, Bitdefender creates a file backup to ensure all documents, images, music and videos remain unaffected. When ransomware tries to encrypt files, Bitdefender detects the threat and stops all malicious processes.
Bitdefender also includes a VPN as part of the program, which is one of the primary differences from many other antivirus service providers. The VPN contains a kill switch, which disables internet traffic if the VPN server connection is lost.
Bitdefender has 10,000-plus ratings and a 4.7-star rating after over 10 million downloads. However, the file size is a bit hefty at 38MB.
---
10. LogDog Mobile Security 2021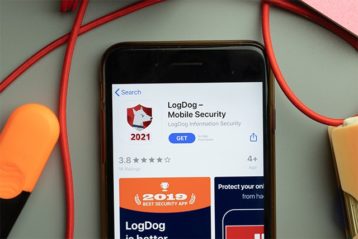 LogDog is an intrusion detection system (IDS) program for mobile devices that keeps track of many online accounts. Twitter, Gmail, Yahoo, Facebook, Dropbox and Evernote are among the services that LogDog protects. If a hacker tries to get access to any linked accounts, the user gets a notification.
Android and iOS versions of LogDog are available. When installed on a supported device, the app prompts the user to add security to each of their associated account types. For Gmail and Facebook, LogDog also provides two-factor authentication.
LogDog is simple to use, and getting started is as easy as downloading and running the app. With an average rating of 4.3 out of 5 stars, LogDog has the fewest downloads (over 1 million) and reviews (22,000) of all the iPhone antivirus apps on this list. The download size of 16MB is also moderate.
---
What Is an Antivirus?
A
ntivirus software prevents, detects and removes malware infections from computers, networks and IT systems. The security software safeguards users' data and protects them from identity cybercrime attacks. To safeguard iPhone devices from cyber threats, use a reputable
antivirus
program. Antivirus software works by checking incoming data while traveling over the internet, creating a safer browsing experience for the end-user.
How to Use Antivirus Software on iPhones?
If a user's iPhone has been infected with malware or there is unusual activity going on, the user can download antivirus software to combat data theft and other threats. The steps on how to use antivirus software on iPhones are given below.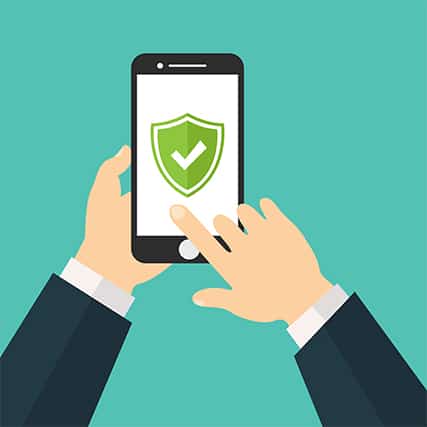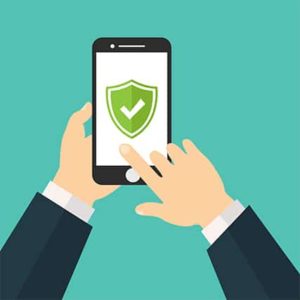 The first thing to do is download a sophisticated antivirus from the Apple App Store.
Open the Apple App Store and search for the preferred antivirus software, for example, McAfee.
Select the "Get" button.
Sign up by creating a new account or sign in with your existing McAfee account.
Open the McAfee Mobile Security app and press "Accept."
Press "Allow" to enable McAfee Mobile Security to send you instant notifications.
Press "sign up" and type your email address, then type your password.
Enable features to keep data safe. Turn on "Find Device," a feature that helps users search for a lost phone. Then put it on "always allow."
Turn on "Contacts Back Up" and press "Back them up now." Wait for the backup to complete, then press the slider to allow automatic backups.
Set up a "Media Vault" and choose a six-digit PIN to privatize folders.
Check the account status to see the activation status. To do that, look for the three horizontal lines by the upper-right side of the application page. Click on the symbol, press the settings button and then check if the subscription is active.
After the user has completed all of these steps and enabled every crucial feature to safeguard all files, the user's iPhone will now be secure and antivirus-protected.
Having downloaded the antivirus software, users should take extra steps to ensure the iPhone is virus-free. The general steps to remove viruses from iPhones are explained below.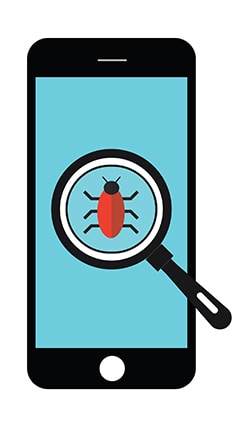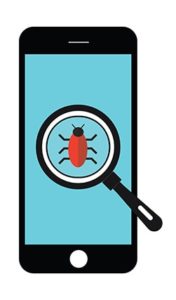 Delete any suspicious or newly downloaded programs.
Go to "Settings" and then "Safari." Click "clear history and website data."
To turn the phone off, hold down the power button and slide the scale to the off position. Then, press and hold the button to restart. This may solve the issue, but if the problem still exists, move on to the next step.
Restore the phone from a past backup until finding one that is malware-free and does not contain any problems.
Restore factory settings, but make sure a backup of all files has been made first.
Go to "Settings" > "General" > "Reset" > "erase all content and settings" to accomplish this.
What Are the Benefits of Using Antivirus Software on iPhones?
iPhones and other mobile devices are vulnerable to cyberattacks due to frequent use of the internet. However, there are numerous benefits of antivirus software on iPhones, as listed below.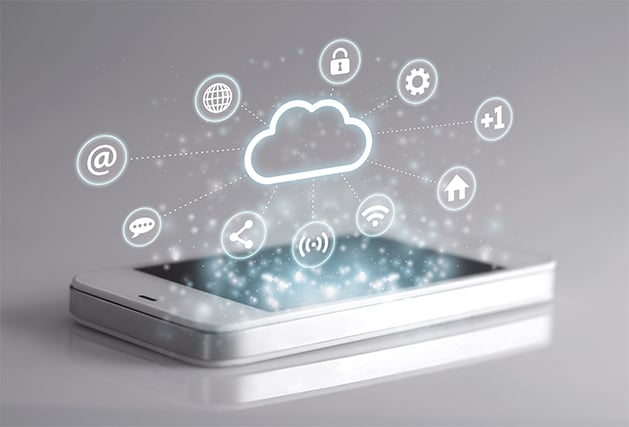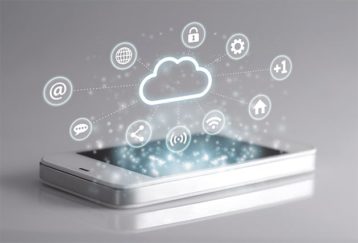 Secures users' information
Scans files for dangerous patterns or viruses
Enables scan scheduling to have the software run on the device automatically
Allows users to run a file scan
Removes malicious code and keeps users up-to-date
Reveals how viruses can affect the speed and performance of a user's device by showing the device's current state of health
What Are the Other Security Tools?
There are many antivirus tools that can be implemented to offer secure browsing and file security. Apart from the antivirus apps, the other security tools are given below.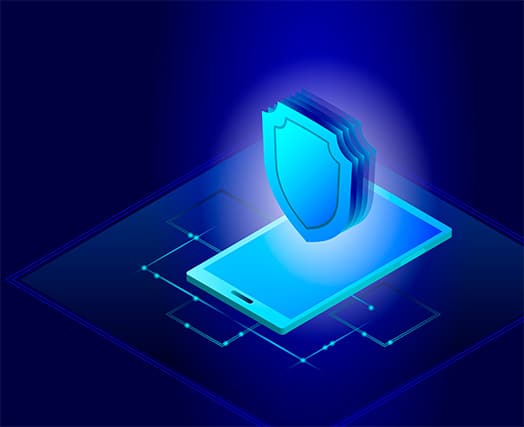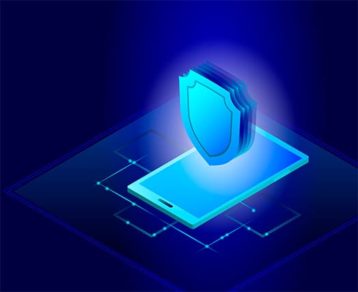 Malware Removal Tools
Spyware Removal Tools
Ransomware Protection Tools