NordVPN is a virtual private network service provider that develops privacy-focused apps for various major platforms and operating systems.
The average price of a NordVPN package is $6.72 per month. The VPN company offers a total of three packages, including a two-year plan, a one-year plan and a one-month plan.
As far as speed goes, NordVPN can reach up to 80% to 90% of the user's internet connection speed without the VPN. Each NordVPN package allows users to install dedicated VPN apps for all major platforms, including Android, Windows, macOS, iOS, Linux (via the command line terminal) and Google Chrome (via a web browser extension).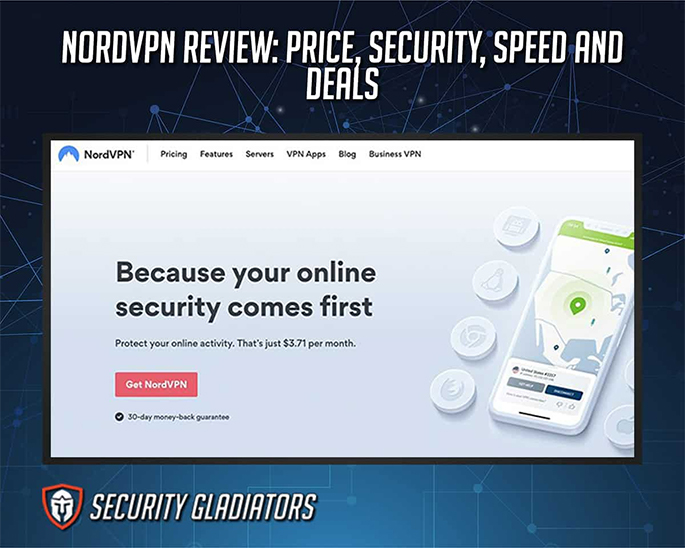 Currently, NordVPN offers servers located in close to 60 countries. The VPN protocols users can utilize to protect internet connection include WireGuard, IKEv2/IPSec and OpenVPN.
The primary usage purposes of NordVPN include enhanced privacy, data protection, change of IP address and the ability to bypass geo-restrictions.
In terms of usability, NordVPN is up there with the best VPN services in the market today. All NordVPN apps are easy to use and sign in to. Worldwide, NordVPN has close to 14 million users, making NordVPN one of the most popular VPN services in the world.
What is the Cost of NordVPN?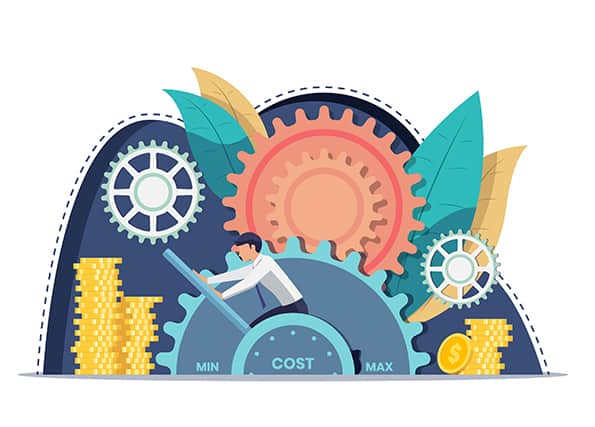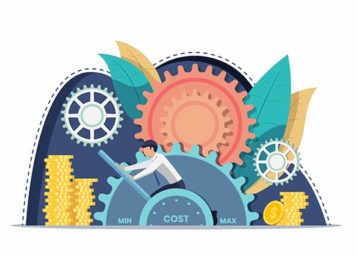 The cost of NordVPN is $11.95 per month. According to the packages currently available on the official website of NordVPN, on average, users can expect to pay around $7 per month for NordVPN. The prime factor determining the price of any given NordVPN package is the duration of the package.
The longer the duration of a given NordVPN package, the lower the price the customer has to pay. The annual package is the one-year package which costs around $4.92 per month or $59 upfront. The NordVPN one-month package costs $11.95 per month. Among the three, the most economical is the two-year package which costs $3.29 per month. Users have to pay around $79 upfront to sign up for the said package.
So, how much does NordVPN cost per month? NordVPN costs $3.29 per month (via the two-year package), $4.92 per month (via the one-year package) and $11.95 per month, depending on the duration of the package the user signs up for.
What are the Deals of NordVPN Service?
The deals of NordVPN service are given below.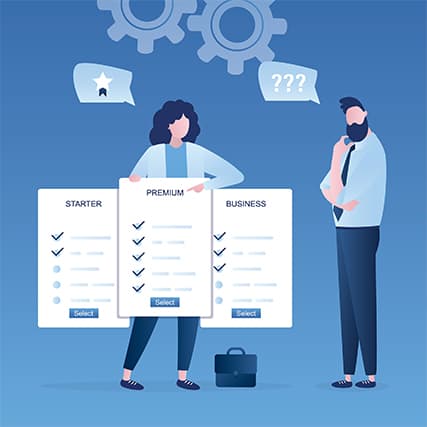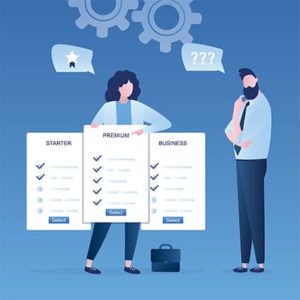 Two-year Package: The two-year package offers access to thousands of servers, the ability to unblock websites and a zero-logs policy. The cost is $79 for the first two years.
One-Year Package: The one-year package provides users with the same features as the two-year package (access to many servers, unblocking abilities and no logs). The cost is $59 for the first year.
One-Month Package: The one-month package involves the same feature as the before-mentioned two packages (namely access to fast servers, total anonymity and the ability to unblock popular websites). The cost is $11.95 per month.
How much does NordVPN packages cost? The most popular NordVPN package costs $79 for the first two years, which comes to around $3.29 per month.
How Much Does NordVPN Cost After 2 Years?
NordVPN will cost $11.95 per month after two years. The official website mentions that the two-year package brings the cost down to $3.29 per month. Once the two years pass and the user does not renew the subscription package with another two-year deal, then after 24 months, the user will have to pay $11.95 per month.
The 24-month range is important because NordVPN offers the biggest discount to users when users sign up for the package that lasts 24 months. Otherwise, users either have to pay $11.95 per month or $4.92 per month.
What are the Advantages of NordVPN?
The advantages of NordVPN are given below.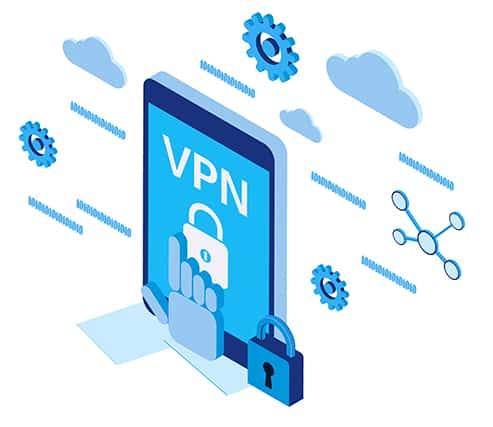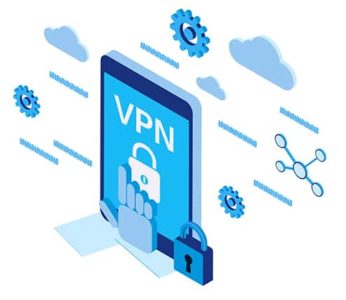 Zero Logs: NordVPN has made a name in the industry for offering a zero-logs policy which means the VPN service does not keep any unnecessary logs on customers. Hence, if representatives from a given law enforcement agency raid NordVPN servers, no sensitive customer data would be breached since there isn't any to begin with.
Kill Switch: The kill switch feature is an advanced security feature that ensures the user's data does not leak whenever there is a sudden VPN connection drop. Many VPNs offer the kill switch feature, but very few can make the feature work properly. NordVPN is one of the latter.
Unblock Popular Streaming Websites: NordVPN can unblock almost all the popular streaming services with relative consistency, including Amazon Prime Video, Disney Plus and BBC iPlayer. The only service NordVPN does not unblock reliably is Netflix. Sometimes users will unblock U.S. Netflix with a U.S. server, while other times, NordVPN won't offer any help. But that is the case with almost all VPNs.
Live Chat Support: Serious VPN users know that VPNs aren't that easy to use and sometimes some help is required. NordVPN has fast, responsive and always-available customer support. Not only that, NordVPN has fast live chat support which means users can get instant answers to niggling problems.
Strong VPN Protocols: NordVPN offers the best VPN protocols, including WireGuard, which is quickly overtaking OpenVPN and has the best protocol for VPN users. Unlike WireGuard, NordVPN also offers the next two best protocols: OpenVPN and IKEv2.
What are the Disadvantages of NordVPN?
The disadvantages of NordVPN are given below.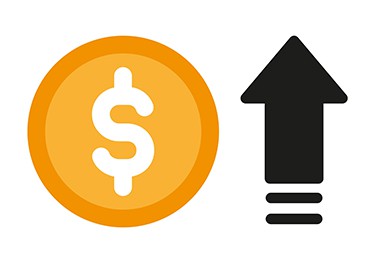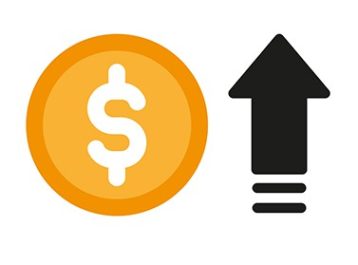 Above Average Cost: NordVPN offers a good discount to new users but only on longer subscription plans. The two-year package costs around $3.29 per month. Other elite VPNs offer the same discount on one-year subscription plans. A few even bring the two-year plan price down to around $1.50 per month.
Average Browser Extension: NordVPN does offer a browser extension, but the extension is rather basic. Other elite VPNs offer more comprehensive browser extensions.
Lack of Linux App: To use NordVPN on Linux, users have to become comfortable with using the terminal. That may or may not be a problem for a good chunk of Linux users in the market looking for a VPN service.
Not All Servers Work with Netflix: NordVPN works with pretty much any streaming service. Except for Netflix. Even there, a lot of NordVPN servers will unblock U.S. Netflix, but some won't. That can become a problem long term.
How is the Speed of NordVPN?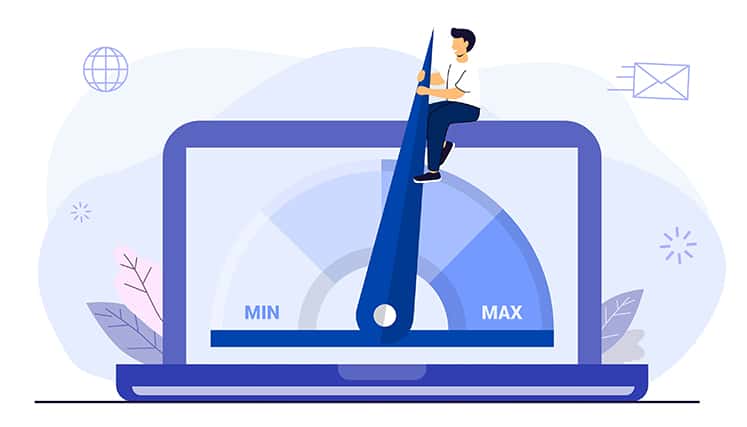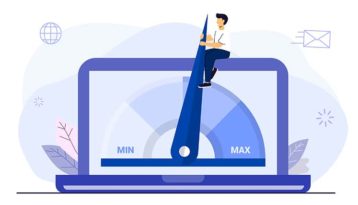 The average speed of NordVPN is around 50% of the user's internet connection speed when there is no VPN app running. The maximum speed NordVPN servers can provide is around 80% of the internet connection's speed with no VPN. The minimum speed NordVPN can reach is around 10% of the user's internet connection when no VPN connection is established. The figures mentioned above are true for both download and upload speeds.
Note:
With that said, users should keep in mind that many factors affect NordVPN speed. Factors that affect NordVPN speed include the protocols used, the servers connected to, the condition of the user's internet connection, type of encryption used, whether or not advanced features like double VPN were enabled or not, the speed testing tool used and the time of the day the test was performed.
NordVPN results, compared to other elite VPNs, hold very well. For example, on the OpenVPN protocol, VPN services like ProtonVPN, HideMyAss, Hide.me and ExpressVPN can maintain 30% of the user's internet connection speed without a VPN (assuming all are connected to the same server). At the higher end of the speed spectrum lie IPVanish, Mullvad, CyberGhost, Surfshark VPN and ExpressVPN, all of which can maintain 70% to 90% of the speeds users would get when there is no VPN running.
How is the Security of NordVPN?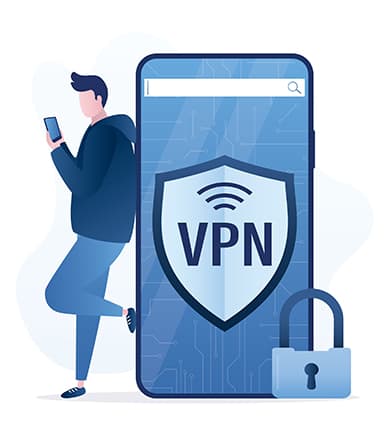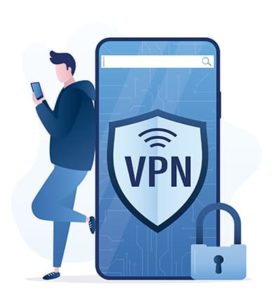 The security of NordVPN is very good compared to some of the other options available in the market today. With security features such as AES 256-bit encryption, OpenVPN (IKEv2 and WireGuard) protocols and constant updates to the app and the protocols used, NordVPN offers top-of-line security.
NordVPN goes two steps further with a zero-logs policy and the company's proprietary NordLynx protocol. The company's VPN apps offer complete protection from IP leakage via the kill switch feature and DNS protection. Not only that, but NordVPN also protects against WebRTC and other types of leaks.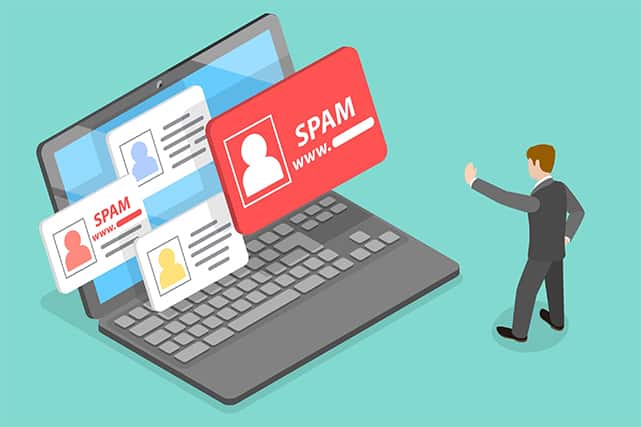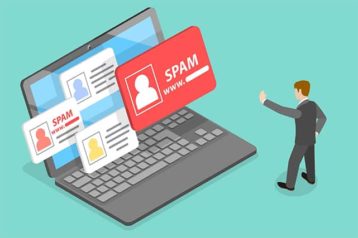 To further boost security, NordVPN offers users another proprietary feature called CyberSec. This feature, when enabled, blocks malicious websites and ads. Not only that, but the CyberSec feature also prevents some botnet attacks. NordVPN may not be an antivirus tool, but the VPN service can provide some protection from various kinds of cyber threats.
NordVPN also enhances security by taking privacy seriously. The company's VPN apps have undergone various audits from independent security firms to check the apps for bugs and leakage issues and issues such as network security, update procedures, cryptography used and much more. NordVPN passed the tests.
For even more security, NordVPN recently upgraded the server network. Now, NordVPN only has RAM-only servers. Lack of disks means that even if a given cyber attack is successful, there is no data to compromise.
With that said, readers should know that in 2018 NordVPN did suffer a hack that resulted in unauthorized access to some NordVPN servers. The VPN company said that the hack did not have any impact on the privacy of customers.
What Encryption Technologies Does NordVPN Use?
The encryption technologies NordVPN uses are AES 256-bit GCM encryption.
NordVPN encryption is important to protect user data and keep the data safe even if hackers get hold of the data. The VPN service, NordVPN, benefits from strong encryption technologies such as AES 256-bit as the company is able to leverage encryption technologies to offer products that can safely secure user data.
Is There any Leak That is Detected for NordVPN?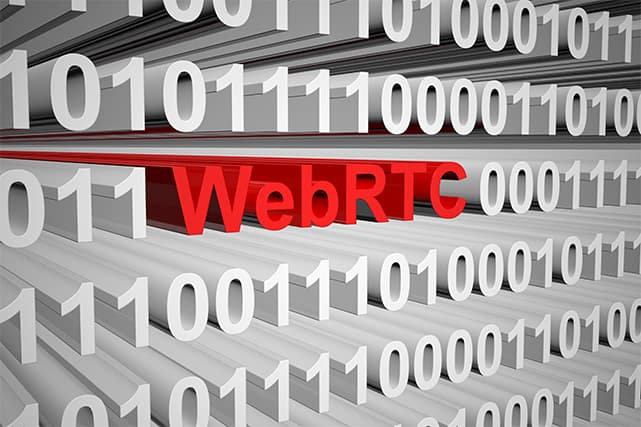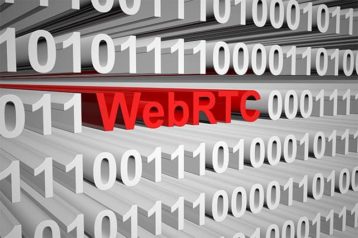 Yes, NordVPN does detect and guard against WebRTC leak issues. The official website of NordVPN touches upon the leak problem and advises users to simply install the NordVPN app on any device to block WebRTC leaks. NordVPN also offers web browser add-ons and extensions to protect only the traffic passing through the web browser while allowing legitimate WebRTC connections. Users can install the NordVPN extension on Firefox and Chrome (and by extension on Opera, Brave and Chromium) to block WebRTC leaks for enhanced anonymity.
Note:
WebRTC leaks are important because users can expose real IP addresses when a leak happens. That, in turn, leads to compromised online identity, increased risk to various kinds of cyberattacks and inability to stream content from some of the most popular websites in the world.
Does NordVPN Have a Kill Switch?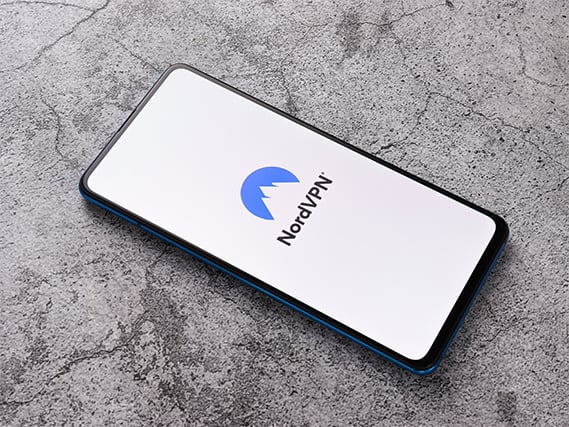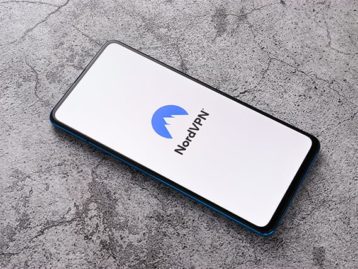 Yes, NordVPN does have a kill switch feature that users can access to enhance privacy and data security on the internet. Different NordVPN apps employ slightly different kill switch versions, though. For example, on the Windows and Mac platforms, the NordVPN kill switch allows users to terminate only the apps that the user selects to be cut off from the internet. The Windows app also offers a version of the kill switch feature which disables all internet access to the device running the NordVPN app.
A similar kill switch feature is also available on mobile apps (which is a rarity in the VPN industry since many VPN services offer the kill switch feature in desktop applications but not on mobile apps). Those using NordVPN on the Linux platform also have access to the kill switch feature, which works the same way as the Windows kill switch feature (for example, the feature cuts off internet access system-wide). Users have to learn a command to disable the kill switch feature on Linux, though.
What are the Privacy Policies of NordVPN?
The privacy policies of NordVPN boil down to keeping zero logs and making the privacy policy document as straightforward and to the point as possible.
NordVPN, as a VPN company, takes issues such as privacy policy very seriously. The company has shown great care with regards to logging user data and keeping the data safe.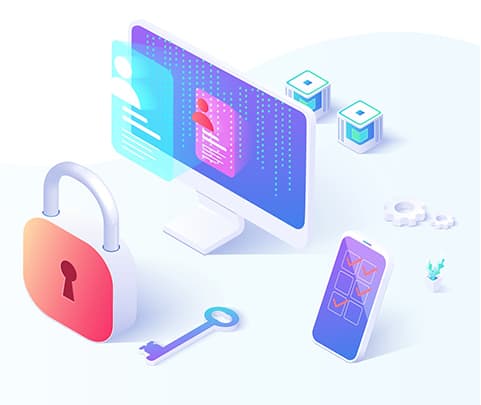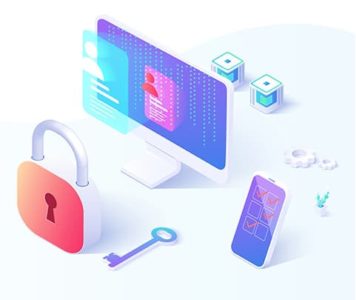 The privacy policy, with respect to VPN services, is an online document that is available on the official website (of the VPN service in question), which explains how the VPN collects, uses, stores, shares and secures user data. Apart from that, a VPN service may or may not give more details on what the relevant legal obligations are and how the company would respond to a legal request from a law enforcement agency.
NordVPN guarantees a good privacy policy for users by first clearly stating that the company does not keep any logs. As mentioned before, many VPNs claim to do so, but very few actually do. NordVPN is among the latter. NordVPN guarantees a good privacy policy by not monitoring customer internet activity.
The VPN service also does not record, share, log or record any customer information to a third party. Even more, NordVPN does not even store information such as IP addresses, browsing data, traffic logs, bandwidth consumed statistics and/or connection time stamps. What makes NordVPN among the best VPN service providers is that the company doesn't keep any session logs. A lot of services that claim to have a zero-logs policy usually keep session logs.
Does NordVPN Provide DNS Privacy?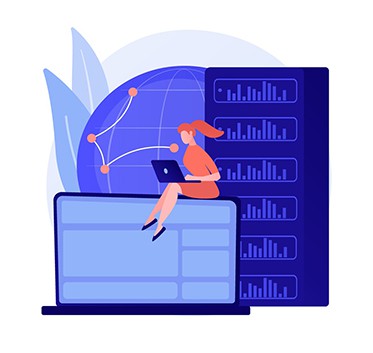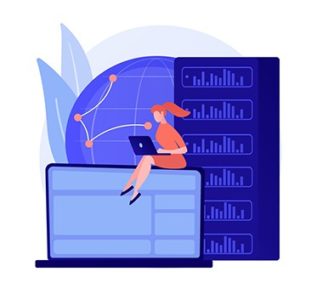 DNS privacy is about keeping DNS traffic information private. More specifically, DNS queries (that internet users make to access websites/apps/services) and DNS responses need a network to go from one device to another and the protection of that network via encryption is where concepts such as DNS privacy arise.
NordVPN does provide DNS privacy since NordVPN apps send all of the user's internet traffic (including DNS traffic) through an encrypted tunnel via a VPN server. Once a user connects to a NordVPN server, NordVPN takes over the responsibility of resolving DNS requests in the sense that the company only allows the protected device to use NordVPN DNS servers. In that way, NordVPN can ensure that all of the user's DNS queries have the protection of the encrypted tunnel. NordVPN also resolves a given DNS query via the same VPN server that the user connects to in the first place.
Note:
DNS privacy is important because DNS privacy ensures third-party actors are unable to intercept a given user's DNS traffic. Hackers, DNS providers and internet service providers are all looking to collect DNS data for marketing purposes, and the only way to stop such actors is to have DNS privacy.
NordVPN provides DNS privacy by only using NordVPN DNS servers that respond to DNS queries via an encrypted tunnel. The success rate of NordVPN DNS servers is very high since the VPN community has never complained about NordVPN servers breaking regular internet surfing experiences.
What Operating Systems are Compatible with NordVPN?
The operating systems which are compatible with NordVPN are given below.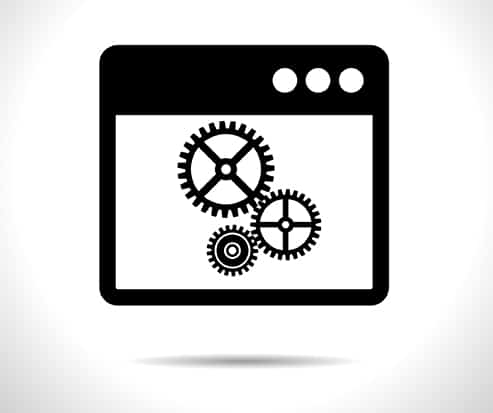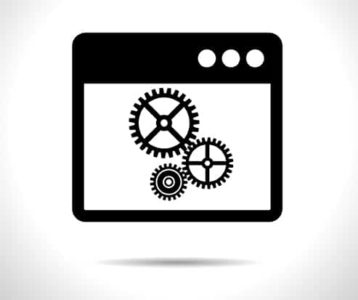 Windows
Mac OS X
iOS
Android
Linux
FireOS
Some router operating systems
For a VPN service, the type of operating system is important since each operating system has a different environment in which the OS accommodates VPN applications. NordVPN can provide a world-class VPN experience on almost all operating systems. Offering a reliable VPN service regardless of the operating system is not an easy feat to achieve, but NordVPN accomplishes the task competently.
How Many Simultaneous Connections can be Created With NordVPN?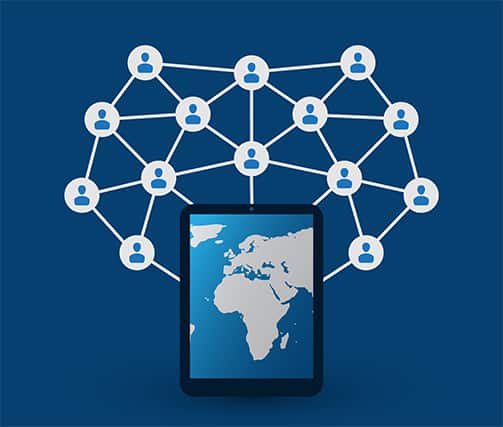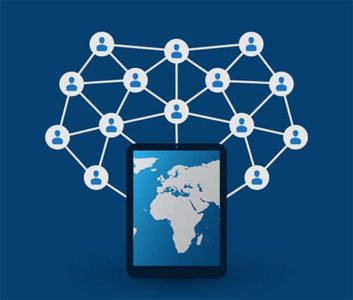 Six simultaneous connections can be created with NordVPN subscription packages. Users can avail the facility with any subscription package and can connect any number of different devices via the same account. The only thing users need to watch out for is the fact that two devices using the same VPN protocol cannot be connected to the same VPN server. Since NordVPN offers five different combinations of VPN protocols, users can connect up to five devices to the same server simultaneously using different VPN protocols.
The number of simultaneous connections has gained great prominence among VPN services because online users are looking to either protect multiple devices with one subscription or want to have the same VPN service protecting the whole family.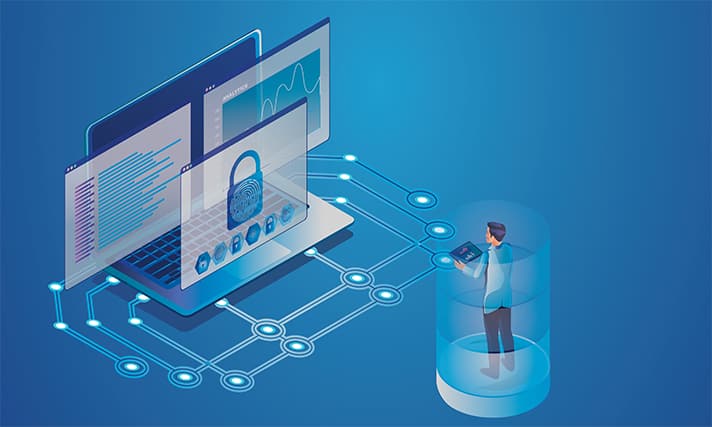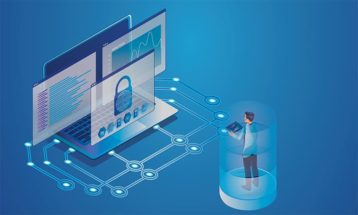 The necessity of having six connections(or more if the user installs NordVPN on a compatible router) arises from the fact that most consumers who want protection in the online world own multiple devices. Since getting a subscription for each device separately would cost too much and hence deter users from getting one even for a single device, VPN services have tried to accommodate such users by offering multiple simultaneous connections per account.
The factors that affect simultaneous connections, from the point of view of the user, only include the VPN service in question. Some VPNs like NordVPN offer six simultaneous connections, while others offer three or five. There are a few that offer even more. From the point of view of VPN services, the factors that affect the number of simultaneous connections include the network infrastructure (whether or not the VPN can support concurrent VPN connections).
A VPN service also has to take into account the fact that many users may connect multiple devices to the network at the same time and start consuming data. To accurately account for such factors, VPNs have to know the number of clients currently in the pool and the capacity of the current VPN network. When increasing the number of simultaneous connections per account, VPNs also have to consider the number of servers available and the number of servers available in a particularly popular area (where VPN servers usually connect, such as the U.S. for U.S. Netflix).
What are the NordVPN Locations?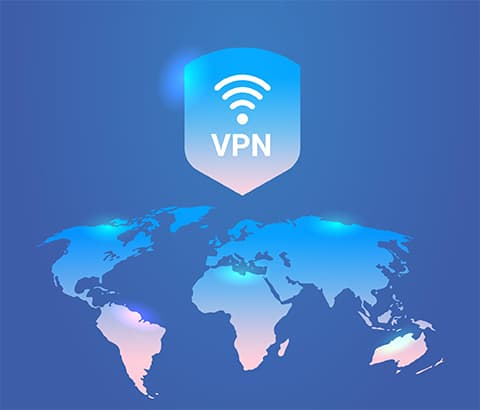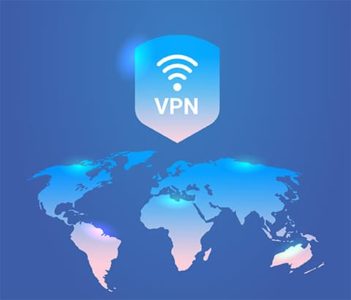 In total, NordVPN locations have reached 60. The number of locations NordVPN offers to users is important because the wider the variety of server locations, the more chances users have of unblocking content from various streaming services. Having a large number of locations available is also important as users can view the localized version of any given website more easily.
NordVPN varies VPN server locations pretty well between the US, Europe, Asia Pacific, Africa (the last region), the Middle East and India. Since the usual VPN traffic is always greater on US-based VPN servers and people living in the U.S. (and somewhat Canada) are privacy-conscious, NordVPN covers a total of 15 cities in the US. Similarly, NordVPN offers VPN servers in three cities in Canada.
NordVPN offers servers in Latin American countries as well, but since the volume of VPN users connecting to servers located in such regions is low, NordVPN essentially covers such regions on the country level rather than the city level.
The next most in-demand region is Europe, and understandably, NordVPN offers feature-rich servers in the UK. NordVPN offers servers in two locations in Germany and then continues to cover other locations such as the Netherlands, Sweden, Switzerland and more.
In the Asia Pacific region, NordVPN covers Australia with servers in five cities. After that, as before, NordVPN covers regions such as Singapore, Japan, Hong Kong and New Zealand (among others) on a country level (in the sense that users cannot pick cities when connecting to servers in these countries).
Does NordVPN Have a Geo-restriction?
No, NordVPN does not have geo-restrictions. However, accessing the NordVPN website in places like China and/or Iran might be a problem because the internet policies in such countries try to block such websites. From NordVPN's side, any user can go to the official website of the VPN service and sign up for a package to download a VPN app and connect to any of the many servers and locations on offer.
Does NordVPN Have a Free Trial?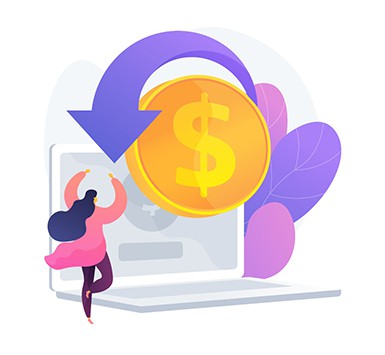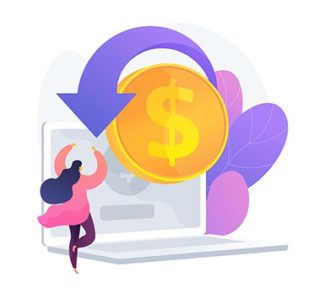 No, NordVPN does not have a free trial. However, the company does offer a hybrid free VPN trial (of sorts). Essentially users can sign up for a NordVPN package of choice and then continue to use the service for a period of not more than 30 days. At the end of the 30 days, users can put in a request for a refund for any reason and NordVPN will refund the money. In effect, the user got to use the full NordVPN package for 30 days and did not have to pay anything for it. Without a subscription, users cannot avail the "free trial."
As mentioned just now, NordVPN doesn't have a freemium model. But most VPNs that offer free trials often restrict the premium versions of VPN products. That doesn't allow the users to fully test the service before committing. NordVPN, in effect, does something better.
NordVPN allows users to pay for a subscription package, use the service for 30 days and then ask for the money back. This way, NordVPN is able to root out users who try to abuse the free trial system by using multiple email addresses to create accounts and use the service for free indefinitely.
Does NordVPN Have a Browser Add-on?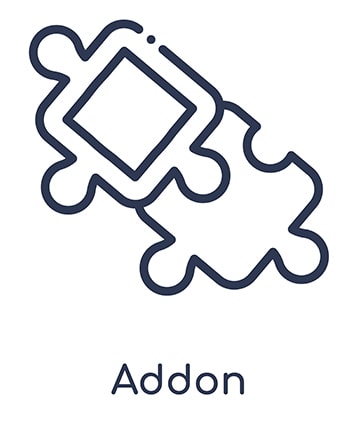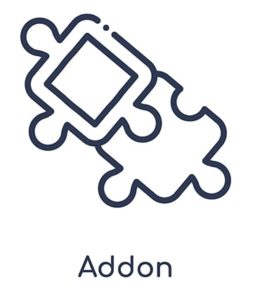 NordVPN does have a browser add-on. Users can get the Chrome NordVPN extension from the Chrome web store with a couple of clicks. And while the NordVPN browser add-on/extension is not as robust as, for example, Firefox Surfshark VPN extension, users do not need to worry about privacy or security. The NordVPN extension for web browsers only lacks some advanced security features. As far as the encryption and privacy features are concerned, the NordVPN browser extension is still very useful.
The Cure 53 audit for the NordVPN browser VPN addon wasn't the first time the security firm was analyzing a reputable VPN service. In fact, an independent security firm, Cure 53, even studied the NordVPN browser extension looking for problems. Cure 53, which is based in Germany and is considered a reputable penetration testing company, previously had audited security products from VPN services such as TunnelBear and ExpressVPN.
The NordVPN add-on and/or extension is available for Google Chrome and Mozilla Firefox. However, since many web browsers today are Chromium-based, any extension that works with Chrome can also work with such browsers. Examples of popular Chromium-based browsers include Brave, Opera and Vivaldi.
What are the Alternative Browser VPNs to NordVPN?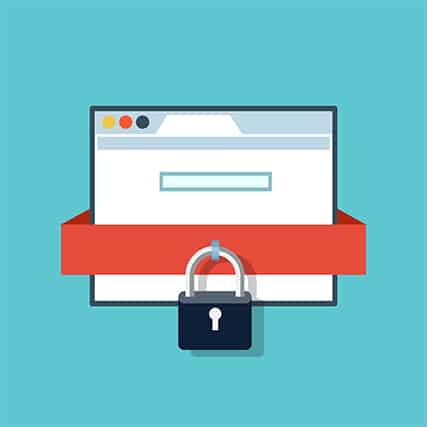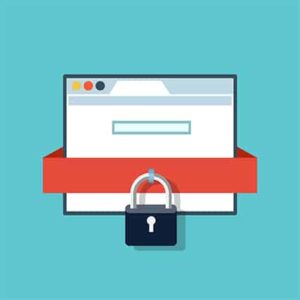 The alternative browser VPNs to NordVPN include Surfshark VPN browser add-on, ExpressVPN extensions, CyberGhost extensions and Mullvad VPN.
Each of the above-mentioned browser extensions has unique strength points that may come in handy for specific types of online users. For example, Surfshark extensions offer the most features from mainstream browser VPN extensions. CyberGhost extension offers the most speed and is also free. Mullvad VPN extension offers the best transparency out of all the elite VPN service providers. Generally speaking, the best Chrome VPNs are also the best Firefox VPNs.
How to Download NordVPN to Your Computer?
The steps users have to take to download the NordVPN service on a computer are given below.
Go to the official website of NordVPN.
Sign up for a VPN package. To look at the various subscription packages on offer, click on the three horizontal lines in the top right corner of the screen and then click on Pricing.
After subscribing for a suitable package, download the VPN app from the Downloads section (VPN Apps section in the case of NordVPN) on the official NordVPN website. This is where users need to make sure that only the right VPN app is downloaded for the operating system in question.
How to Log in to NordVPN?
The steps users have to take to log in to the NordVPN app are given below.
Once the user has downloaded the right app and has installed the app on the device that needs protection, the user needs to sign in. The login credentials (mainly username and password) should be available as the user goes through the registration process.
Launch the app.
Input the login credentials. This is where the NordVPN app might open up the available web browser on the device that needs protection to allow the user to sign in from the official website sign-in page instead of directly via the VPN app.
What is the NordVPN Company Information?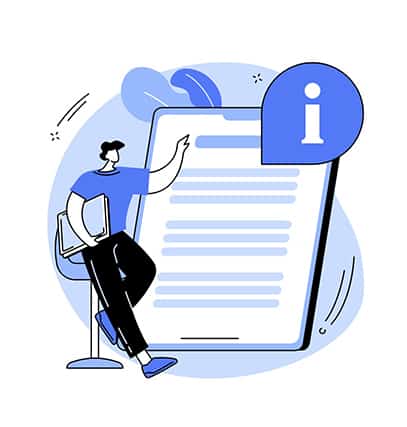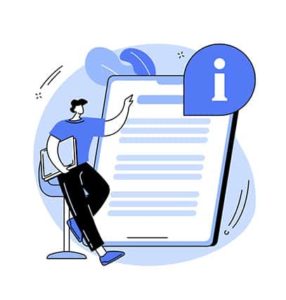 Company information refers to all the information that is essential to give an overview of the company in question. Usually, company information consists of the company's history, mission statement, location, team and legal structure. Company information can also mean all the required information needed to carry out business activities in a given term.
Company information is important because a company (and customers) need to identify the market to be targeted. Without company information, investors would not know much about the company's activities and hence would be hesitant to invest. Company information is also an opportunity for the company to present facts about business practices to potential customers. Company information is also important for the growth of the company and showing interested parties about the strengths, products, services and target audience of the company.
The CEO of NordVPN is Tom Okman, who also happens to be one of the co-founders of NordVPN.
NordVPN's current address is PH F&F TOWER, 50th Street & 56th Street, Suit #32-D, Floor 32, Panama City, in the Republic of Panama. NordVPN's customer support phone number is not available.
NordVPN was founded on Feb. 13, 2012.
Who is the Owner of NordVPN?
Tefincom S.A has been the owner of NordVPN since 2016. Tefincom, as a company, was registered on April 29, 2016, in Panama. Alina Gatsaniuk, Angelos Hadjimichael and Marios Papaloizou are the three directors of Tefincom.
Where is the NordVPN Headquarters?
NordVPN headquarters are in Panama. The mailing address is PH F&F TOWER, 50th Street & 56th Street, Suite #32-D, Floor 32, Panama City, Republic of Panama.
How Many Employees Does NordVPN Have?
Currently, NordVPN has 51 to 100 employees.
What are the Social Media Accounts of NordVPN?
The social media accounts of NordVPN are given below.
Twitter: @NordVPN
Instagram: NordVPN
Facebook: facebook.com/NordVPN/
YouTube: NordVPN
Is NordVPN a Chinese company?
NordVPN is not a Chinese company. As mentioned before, NordVPN is owned by Tefincom and is part of NordSec (which offers NordVPN and other security products such as NordLayer, NordPass, NordWL and NordLocker).
Is NordVPN Trustworthy?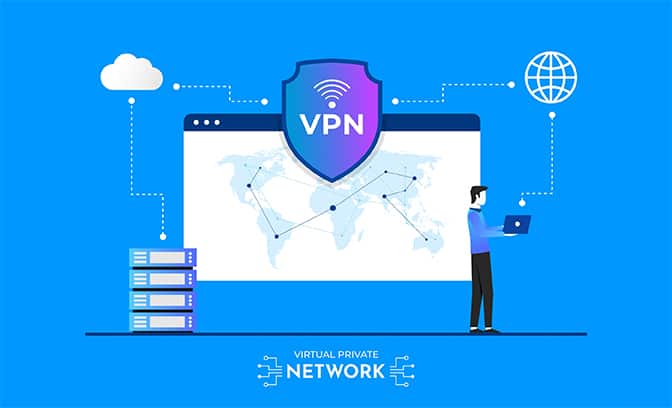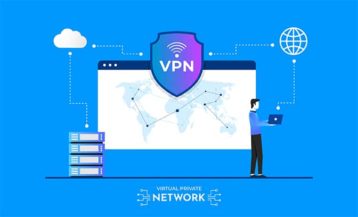 Yes, NordVPN is a trustworthy company as far as VPN usage goes. With that said, users should realize that VPN services have to collect some data in order to operate and plan future business targets. When it comes to NordVPN, the company has gone under multiple audits from independent security firms.
Moreover, the company behind NordVPN has also put up other products for public scrutiny and has never been found to do something untoward with user data. NordVPN is one of the biggest VPN services globally and has been serving over 15 million customers for years now. NordVPN may not have the most straightforward legal setup, but the company does provide a world-class VPN service.
There are many ways to figure out if a VPN service is trustworthy. First is the presence of a good official website that is regularly updated. NordVPN checks the box since the company has a very usable and modern-looking website that is constantly updated with new products, better subscription packages and general news about the company that talks about cybersecurity issues.
Another way to determine if a VPN is trustworthy is to look at whether or not the VPN service offers a money-back guarantee. If a VPN doesn't, that usually means the company is not confident about the product on offer. NordVPN checks this box as well since the company offers a 30-day money-back guarantee on all subscription packages. NordVPN even offers a hybrid VPN package which users can get money back even if there is no fault with the service.
This is important:
A VPN is also trustworthy if the official website of the VPN has a clear privacy policy document. NordVPN has a clear, straightforward and concise privacy policy document. The company has never been found to violate the stated privacy policies.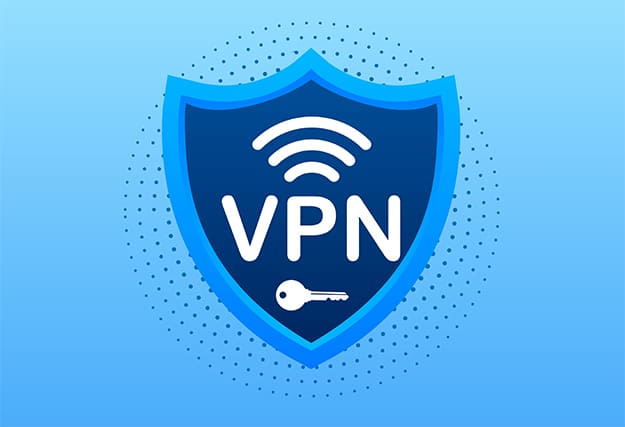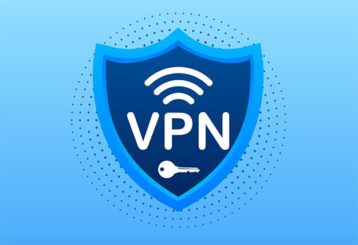 One other way to know if a VPN service is trustworthy is to see if the VPN service offers a zero-logs policy. A VPN shouldn't have to collect and store any user data unless the VPN service is betraying the trust users put in the offered product by collecting data and selling that data. NordVPN fulfills this criterion as well since the company has a zero-logs policy and has never been found selling user data.
Trustworthy VPN services are usually covered by other trustworthy publications online. Many reputable publications in the world of cybersecurity have covered NordVPN and the happenings within the company for several years now.
Finally, a VPN's trustworthiness can be judged by the number of good reviews the service has managed to garner from various outlets and the total number of customers. On both counts, NordVPN fits the bill since NordVPN has managed to earn top marks from not just one reputable cybersecurity publication but many others.
NordVPN has also done so for many years now, which only adds to the company's already trustworthy reputation. NordVPN has over 15 million customers in all parts of the world, and that also indicates that NordVPN is indeed a trustworthy VPN service.
What is the Logo of NordVPN?
The NordVPN logo is a circle with a white and blue theme and a mountain in the middle. The official NordVPN logo does not have a meaning per se, but the image of a bright white mountain with a blue sky in the background represents high values, everlasting improvement and permanent quality.
What are the Alternatives of the NordVPN?
The alternatives of the NordVPN service are given below.
HMA (users are free to read the full HMA review)
Perimeter 81 (a business VPN)
BullGuard (BullGuard review is also available for users needing more information)
ExpressVPN
CyberGhost
PIA
Surfshark
IPVanish
Which is Best: NordVPN or CyberGhost?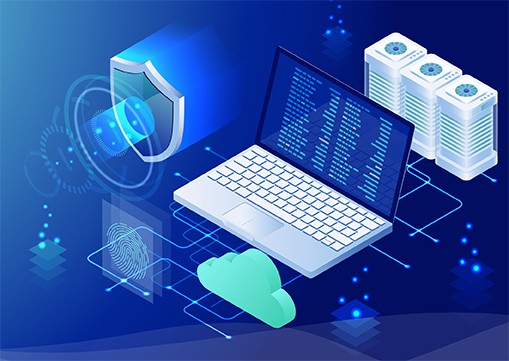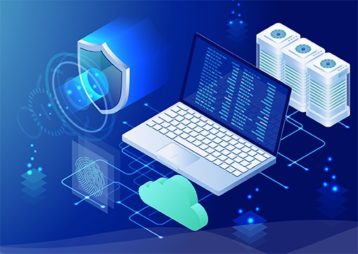 Both NordVPN and CyberGhost are VPN services that claim to offer privacy and data security online with help from privacy-focused apps. But which of NordVPN and CyberGhost is the better VPN service?
NordVPN vs. CyberGhost is an interesting debate since both VPN services have a great reputation, deliver on promises and have millions of users. A case can be made for NordVPN being the better VPN when compared to CyberGhost since NordVPN offers more advanced security features and independent audit reports as proof of work. CyberGhost is the cheaper of the two and offers a longer money-back guarantee on some of the company's subscription packages.
The primary benefit of using NordVPN is more trustworthiness. The main advantage of CyberGhost is fast servers.
NordVPN's one-month plan costs $11.95 per month, while CyberGhost's one-month plan costs $12.99 per month. The one-year plan of NordVPN costs $4.92 per month, while the one-year plan of CyberGhost VPN costs $3.95 per month. Finally, the two-year NordVPN plan costs $3.71 per month, while the same two-year CyberGhost VPN plan costs $3.15 per month. However, CyberGhost has a 3-year plan as well, which brings down the price to just $2.15 per month.
Overall though, NordVPN edges out CyberGhost but only barely. That's because of NordVPN's superior privacy policy and more reliable performance.
Which is Best: NordVPN or ExpressVPN?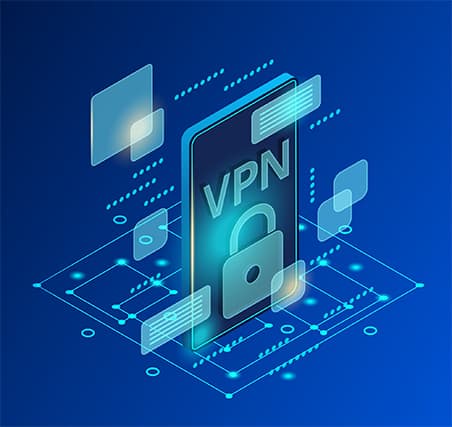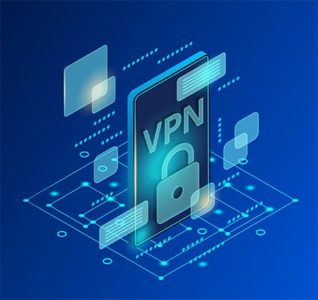 NordVPN and ExpressVPN are VPN services that have amassed an impressive following due to years of experience working in the VPN industry. ExpressVPN and NordVPN both promise fast speeds, great privacy and impenetrable security features.
However, ExpressVPN is a slightly better service than NordVPN because ExpressVPN offers better speeds and is overall more balanced with no obvious drawbacks.
In the NordVPN vs. Express VPN debate, NordVPN is still a tremendous VPN service because NordVPN offers so many features, and at a very competitive price. ExpressVPN's greatest benefit is fast and easy-to-use apps that are extremely well polished.
NordVPN's one-month package costs $11.95 per month, while ExpressVPN's one-month package costs $12.95 per month. NordVPN charges $4.92 per month for the one-year plan, while ExpressVPN charges $8.32 per month for the one-year package. Finally, NordVPN's two-year package is priced at $3.71 per month, while ExpressVPN does not have a two-year plan.
Which is Best: NordVPN or IPVanish?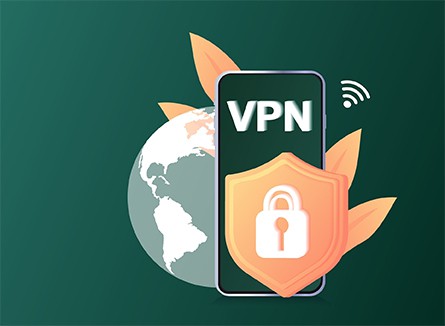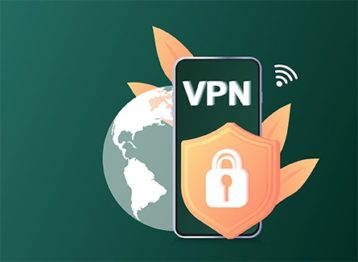 NordVPN and IPVanish are VPN services that claim to protect user privacy and guard online traffic to keep users anonymous.
Between NordVPN and IPVanish, NordVPN is the clear winner. That's because NordVPN offers more features than IPVanish. Even the features common to both NordVPN and IPVanish are better implemented by NordVPN. NordVPN has faster VPN servers and a more diverse VPN server network. NordVPN is also better at implementing stronger encryption and other security features such as kill switch and split tunneling. NordVPN offers more discounts on the company's long-term packages and has audit reports from independent organizations confirming NordVPN's zero logs policy.
The NordVPN vs. IPVanish debate becomes even less of a debate when one considers the fact that NordVPN is vastly superior to IPVanish in terms of unblocking content from streaming websites such as Netflix and Amazon Prime Video.
The greatest advantage of using NordVPN is the versatility of features (and apps for all platforms). IPVanish's main strong point is the unlimited number of simultaneous connections per account.
NordVPN costs $11.95 per month on the one-month plan. IPVanish costs $10.99 per month. Potential customers have to pay $4.92 per month on the one-year plan. The one-year plan of IPVanish costs $5.99 per month ($3.20 per month for the first year only). Finally, NordVPN charges $3.71 per month on the two-year plan, while IPVanish does not have a two-year plan.
Which is Best: NordVPN or Surfshark?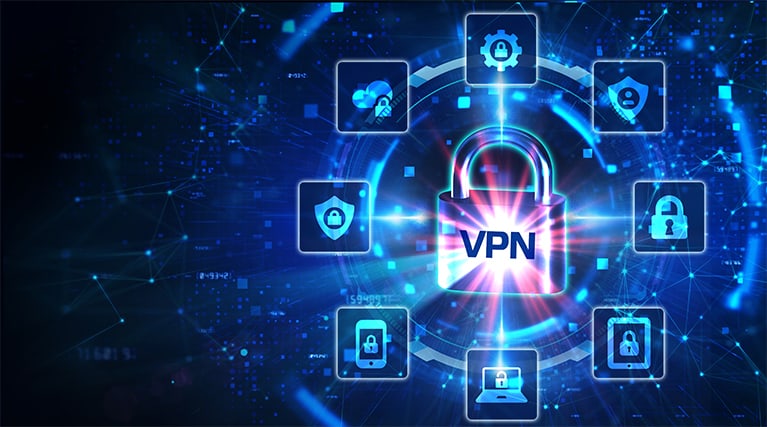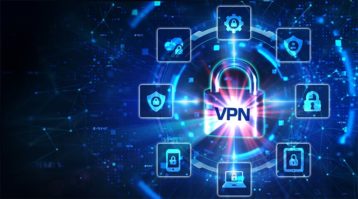 Surfshark VPN (just like NordVPN) is a VPN service that has garnered good reviews from various publications and seeks to continue offering world-class privacy and security tools to modern online users who want performance and cheaper products.
In terms of security products on offer, NordVPN vs. Surfshark is a very close debate. NordVPN offers more servers, while Surfshark offers more locations. Surfshark is better than NordVPN in terms of price on the company's long-term packages.
NordVPN offers more speed and reliability. NordVPN is also better at supporting more platforms, more comprehensively. Businesses may find that NordVPN supports more needs than Surfshark, which is clearly aimed at individual users. With that said, NordVPN probably edges Surfshark based on the needs of the average online consumer.
The main advantage of using NordVPN is access to top-of-the-line advanced security features that always work. The main positive about using Surfshark is access to an unlimited number of simultaneous connections per account.
In terms of price, Surfshark costs $12.95 per month while customers are on the one-month package. The same one-month NordVPN package costs $11.95 per month. Surfshark does not have an annual package, so there is no point comparing NordVPN and Surfshark VPN on that front (Surfshark does offer a 6-month package that NordVPN doesn't, so in the end, perhaps everything evens out). Both VPN services offer a two-year deal. NordVPN's two-year package costs $3.71 per month. Surfshark charges $2.21 per month when users sign up for the two-year deal.