A
ntivirus with VPN is a security suite that offers a VPN as part of the services, meaning if the user subscribes to an antivirus with a VPN, one will not need to buy and install a separate VPN service. Most popular antivirus software providers offer a VPN option as part of the existing security suites, protecting users' data from online hackers, internet service providers and other third parties who might try to spy without users' consent. VPNs also allow users to bypass international streaming restrictions. There are many antivirus programs on the market today, and the same can be said for VPNs. Buying an antivirus and VPN bundle can save time and money. What's more, the combination provides excellent protection from threats, including malware and hackers.
Antivirus software programs prevent, detect and remove malware, including viruses, spyware and adware. VPNs protect devices in addition to securing the internet connection with encryption. A VPN sends the user's internet traffic through an encrypted tunnel, protecting the traffic from hackers or other snoopers. Another benefit of a VPN is that the program allows one to connect to servers in different locations worldwide and access websites and services that would otherwise be unavailable in the user's country. As one of the most popular product combinations in online security, antivirus with VPN software programs provide users with complete protection against a variety of threats, including malware, cybercriminals and hackers. Antivirus software is essential for keeping PCs, Macs, Android and iOS devices secure from viruses, malware and other online threats. Note that antivirus software doesn't protect against phishing attacks or identity theft. The importance of using an antivirus service with a VPN is to provide double protection.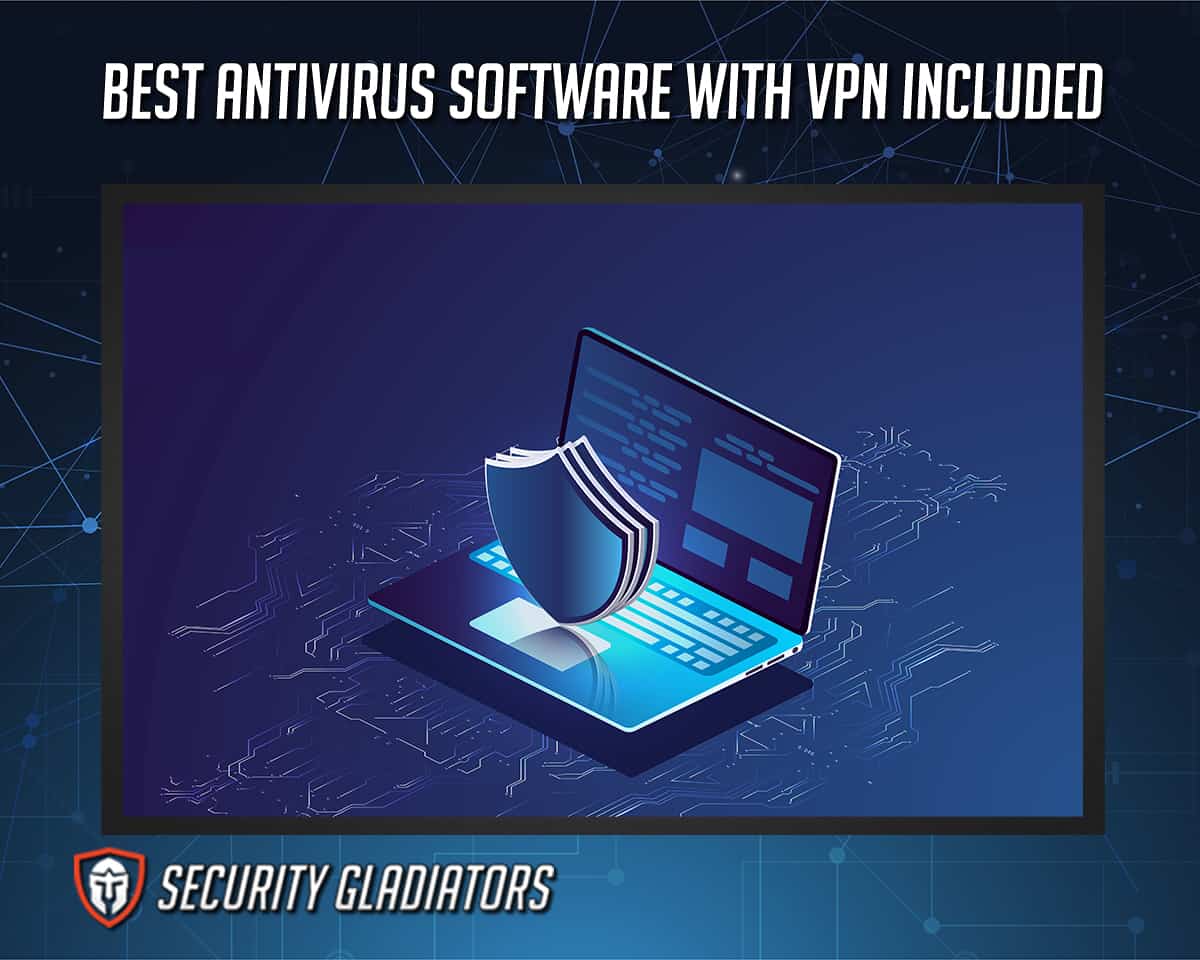 Some of the best antivirus software programs with VPN services included in 2023 are detailed below.
Surfshark Antivirus
VIPRE Antivirus
TotalAV
Bitdefender Antivirus
Avira Antivirus
Norton 360
Panda
1. Surfshark Antivirus
Surfshark combines antivirus and VPN services into one product, which is great for users. This antivirus tool lets individuals create automatic scan schedules for the entire system or specific folders to avoid slowdowns. Also, certain folders can be excluded from scanning so that users' privacy is always protected without any extra steps needed. The VPN part of this service is beneficial. The VPN unblocks many streaming libraries, including Netflix and BBC iPlayer and DAZN. The user can also set the program up on non-VPN compatible devices with the SmartPlay feature to unblock international streaming libraries.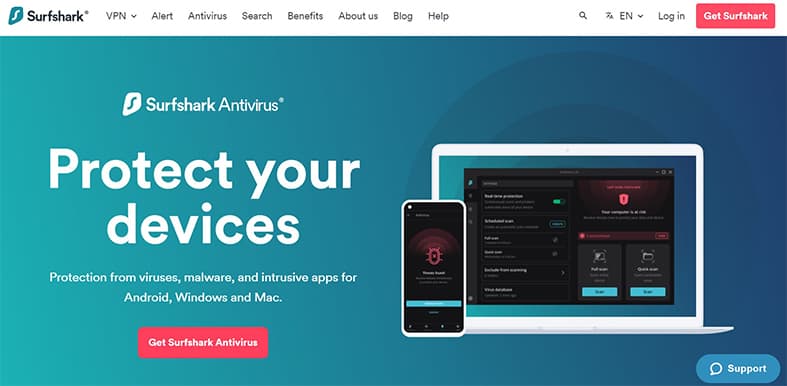 As covered in a separate Surfshark review, the advantages of this software program include advanced security features, Shadowsocks support, real-time security alerts and a seven-day free trial. Surfshark is also based in the British Virgin Islands, a privacy-friendly business location that doesn't have a strict surveillance system in place. In addition, Surfshark has RAM-only servers and is protected by the WireGuard protocol.
However, there are a few disadvantages to Surfshark. There is no free version, and the antivirus is only available for Windows and Android devices.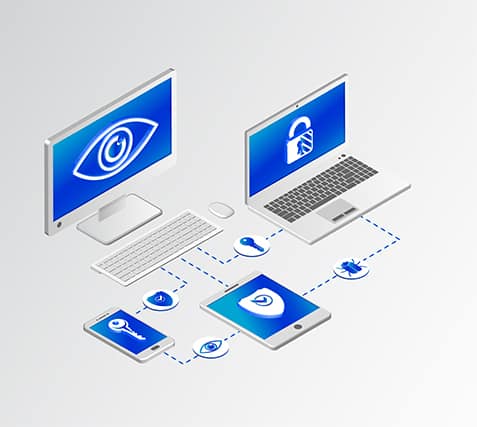 A unique feature of Surfshark is that the antivirus has built-in anti-ransomware protection. In other words, the Surfshark antivirus will protect users' files from being encrypted and decrypted by ransomware using a VPN.
Surfshark's strong points are that the product offers real-time protection against malware, a seven-day free trial and a variety of scanning options, including full and quick scans. As an added layer of protection, most high-quality antivirus programs include firewalls to prevent threats from getting into the system in the first place.
Surfshark comes with three plans: A monthly plan costing $12.95 per month and a 24-month plan costing $2.49 per month or $59.76 when paid fully, allowing users to save 81% and backed with a 30-days money-back guarantee. Finally, the 12-month plan costs $3.99 per month or $59.76 billed yearly, saving users 69% on the antivirus's price.
Surfshark Antivirus works by scanning the files on users' computers in real-time, protecting the systems from viruses while shielding users from any interruptions while working or browsing the internet.
---
2. VIPRE Antivirus
VIPRE, which stands for "Virtus Intrusion Protection and Remediation Engine," is a very popular antivirus software program. VIPRE protects home devices from malware, ransomware and other online threats.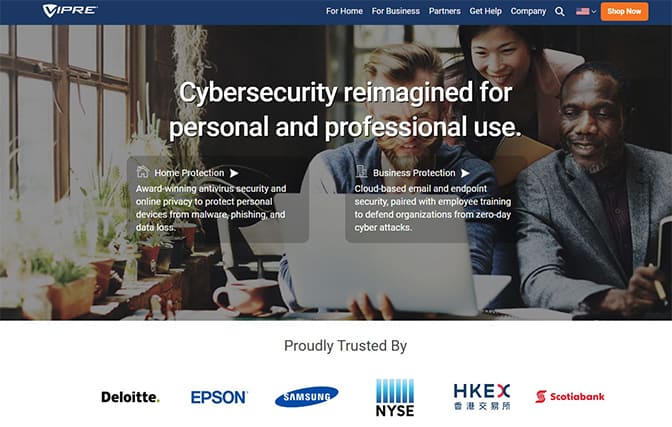 The advantages of VIPRE are that the program has a high virus detection rate, offers many features to tailor users' experience and provides several customization options. The antivirus also includes ad and tracker blocking. The plan covers five devices for an entire month, with a 30-day trial version included.
However, the disadvantages of VIPRE include mixed results in phishing detection, relatively high CPU usage during scans, no application for iOS devices and a significant price increase after the first year.
A unique feature of VIPRE Antivirus is the "VIPRE Business Solutions" product, which unites artificial intelligence technology with real-time threat tracking to shield users' businesses from cybercrime in a way not previously available before this point. Another feature is "VIPRE Home Products," which includes antivirus software that protects devices, data and users from prevalent threats. Paired with industry-leading software, the product's behavioral analysis keeps users safe and secure.
The main strength of VIPRE Antivirus is the real-time protection for email, web browsing and endpoint devices. The program also has built-in behavioral analysis systems that can detect zero-day threats.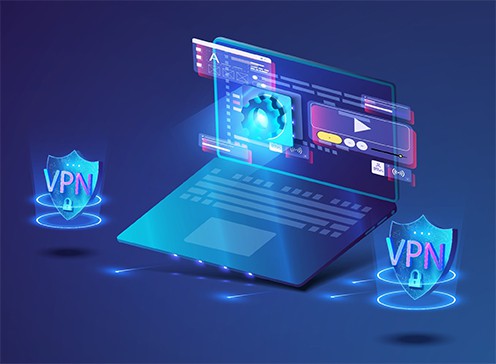 When VIPRE Antivirus detects malware, the program puts the malware into a quarantine folder. The user will see what type and level of threat. Once VIPRE has removed the piece of malware, the threat cannot harm the user's device anymore. However, if the user thinks that an item is not a threat, the user can mark the item as safe so that the item doesn't come up in future scans or checks for vulnerabilities. VIPRE Antivirus has included the Internet Shield VPN as a separate application compatible with Windows, Mac, Android and iOS devices. The VPN is not as robust as some other apps included in antivirus suites, but the program does offer good protection from cyber threats.
VIPRE has three pricing plans. "Antivirus Plus" costs $14.99 per year, "Advanced Security" costs $23.99 per year and "Ultimate Security Bundle" costs $39.99 per year with unlimited VPN services.
VIPRE Antivirus is owned by VIPRE, a firm that develops cybersecurity products focused on endpoint and email security and advanced threat intelligence applications.
VIPRE Antivirus uses a cloud-based approach to provide complete protection for users' computers. The cloud service detects and removes all threats, but the local database performs real-time detection and protection.
---
3. TotalAV
Today, over 30 million users worldwide choose Avast for digital protection needs. TotalAV is a security suite from Avast that provides a comprehensive range of features to protect users from viruses, malware and identity theft. TotalAV also has an easy-to-use interface so that one can be protected in no time. The antivirus comes with a pre-configured "quick setup" option that enables the program to configure for optimal protection and performance automatically.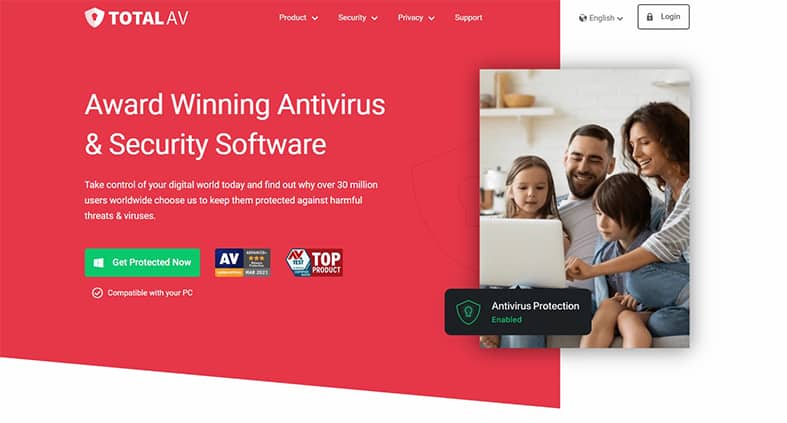 The advantages of TotalAV are that this antivirus program offers excellent protection against all forms of internet threats and the great desktop app, along with a basic free version. As covered in the full TotalAV review, the company also provides real-time protection to keep users safe and optimization tools that help devices run more efficiently.
However, the disadvantages of TotalAV are that the program has a relatively high price tag and can connect to only three devices.
The unique feature of TotalAV is "WebShield," which protects devices against ransomware and other online threats. WebShield is a free Chrome extension that constantly looks out for websites containing potential risks to devices, which will then be redirected away from any website the software identifies as such. This means that all of the data on computers—whether personal or work-related—and users' daily activities are protected with the TotalAV'S add-on. The antivirus keeps track of whether what is found could potentially harm devices in some way.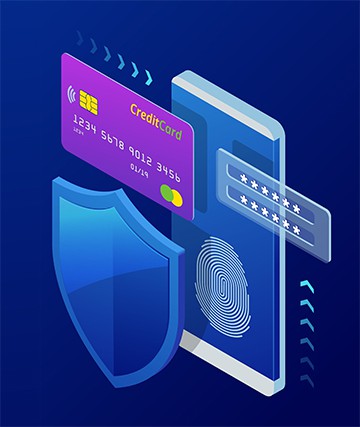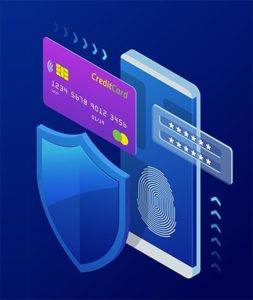 The main strength of TotalAV is that the program cleans up the user's browser history and cookies. Thus, the user doesn't have to worry about unwanted third parties snooping or stealing information.
The TotalAV delivers real-time protection against the latest viruses and malware with the signature antivirus engine, complemented by the anti-spyware and anti-phishing modules. The parental control feature gives parents peace of mind by blocking inappropriate websites. TotalAV also comes with an effective firewall that protects computers against online threats and a Host Intrusion Prevention System (HIPS) module, which monitors all running applications to detect malicious processes or any suspicious activity that could compromise personal information or damage the system.
TotalAV costs $19 per year. Membership renews automatically after the first 12 months of use, so if the user doesn't plan on sticking around, there are cancellation instructions in place.
TotalAV is owned by TotalAV Antivirus Limited, located in Waterlooville, United Kingdom.
TotalAV has a web filtering tool that automatically blocks suspicious websites and web browsing activity. The tool also offers the option to create custom filters for "low trust" sites, crypto mining URLs or malicious-acting websites. The user can choose which whitelisted sites one wants TotalAV to block and which ones the user doesn't care about blocking too much to prevent false positives.
---
4. Bitdefender Antivirus
Bitdefender Antivirus is a powerful tool in the fight against malware. The tool can detect and block malware and offers some great features to help prevent common threats. Users of the Bitdefender Antivirus can create a "shield" for email and social media accounts to prevent phishing scams, spam and malicious links from entering accounts.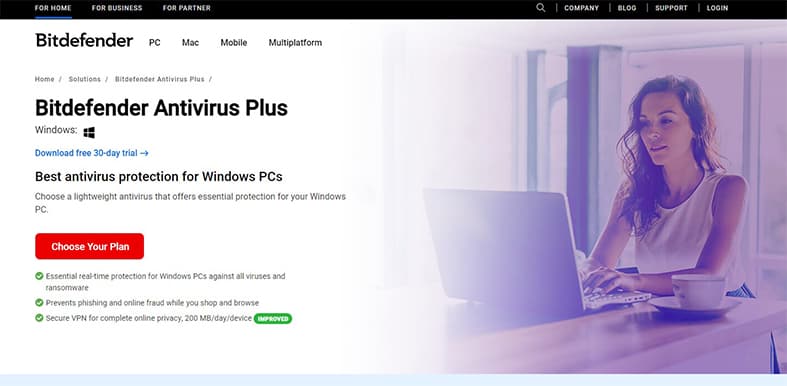 The advantages of Bitdefender Antivirus are that the program detects sophisticated malware, uses innovative technologies to protect against zero-day attacks and keeps one's files safe from ransomware. Also, the antivirus provides a secure VPN for complete online privacy, offers 200 MB daily per device for parental control and has minimal impact on the system's performance. The disadvantages include the fact that the antivirus is expensive and installation requires a certain amount of time.
As covered in more detail in the complete Bitdefender Antivirus review, the main strengths of this program are detecting, blocking and removing malware from devices. Also, Bitdefender has a powerful self-defense mechanism to secure new and unknown threats before entering systems.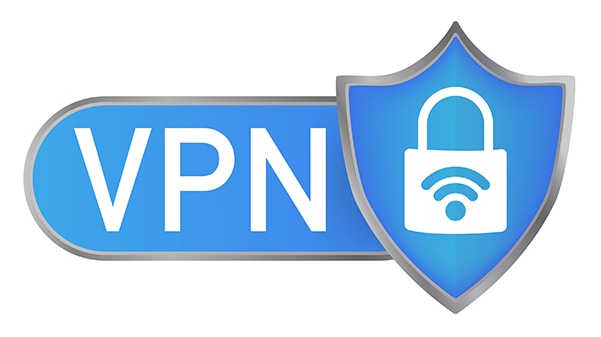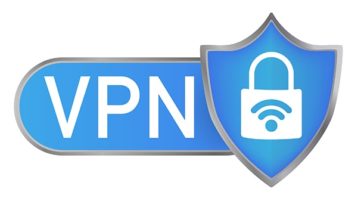 Bitdefender's unique features include "Bitdefender AutoPilot," a virus protection system that is completely automated and can update automatically to ensure the computer is protected; "Bitdefender Photon," which adjusts the solution to match the user's specific hardware configuration so as not to impact performance or security; and cloud integration, which scans all data.
Bitdefender Total Security combines up to 200 MB of encrypted traffic per day for Windows, Android, macOS and iOS devices. The antivirus is a good security tool because one can view the information that trackers collect on each website the user visits by using the anti-tracker extension. The program allows users to keep money safe when shopping online or banking through a secure browser dedicated to handling payments.
Bitdefender costs $29.99 for three devices and $59.98 when the user wants an antivirus with a VPN. The price heavily depends on the number of devices the user wants to connect.
Bitdefender Antivirus is owned by Bitdefender, a cybersecurity technology company headquartered in Bucharest, Romania. Bitdefender has offices in the U.S., Europe, Australia and the Middle East.
Bitdefender uses a huge malware directory and machine learning to detect both known and emerging malware. Bitdefender's antivirus engine consumes a fraction of the CPU or disk space during scans, so the user doesn't have to worry about the computer being bogged down with heavy operating system scanning.
---
5. Avira Antivirus
Avira Antivirus is a German antivirus program with over 500 million users worldwide. The program's simplicity, variety of features and free version give users the chance to try the antivirus out without spending any money first. Avira boasts good malware detection rates and offers real-time protection to keep devices safe at all times. The antivirus has a VPN that can be used to encrypt internet traffic. Using Avira Antivirus is simple, and the program is available for Windows, Mac, Android and iOS devices.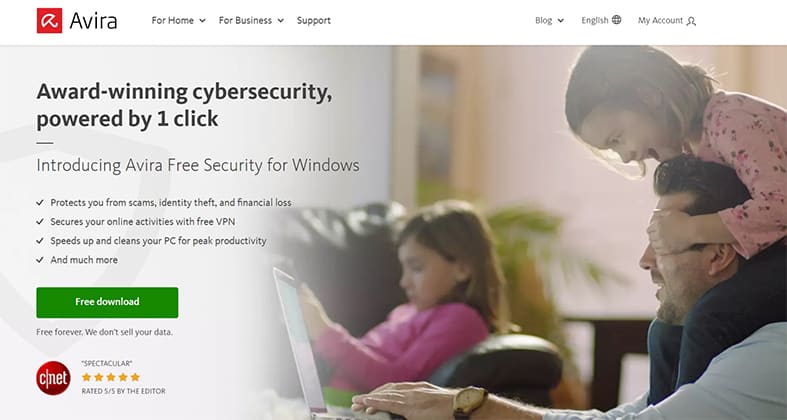 The advantages of Avira are the fact that the software provides outstanding results in lab tests, protection from ransomware and a range of security features. Avira also offers an intuitive interface, useful browser extensions and mobile-friendly features. The main disadvantage of this software is that the free edition lacks the web protection feature, making this version potentially vulnerable to malware and phishing scams. In addition, the antivirus has delayed response times from the customer support team.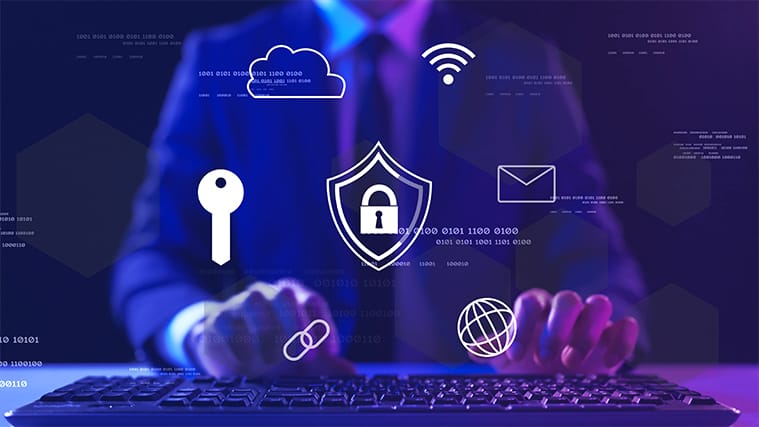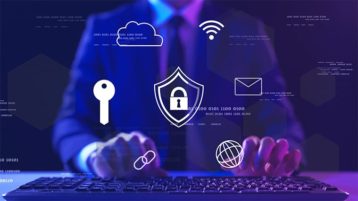 Avira Antivirus's real-time protection feature monitors and scans all files accessed, copied or otherwise interacted with. If suspicious changes are made to the device, Avira Antivirus won't allow the file to make any negative changes. With this technology in place, Avira provides peace of mind for users knowing that data will be protected from dangerous threats on the system or network.
The strong side of Avira is that the program is a top-rated antivirus in the world of computer security, as covered in Security Gladiators' full Avira Antivirus review. Avira Antivirus has earned a reputation as one of the most reliable security solutions, especially regarding protecting computers from malware and viruses.
Avira Antivirus has many security features, including real-time protection, web protection, email protection, ransomware protection, Phantom VPN, a quarantine feature and a software updater that informs the user of any security threats.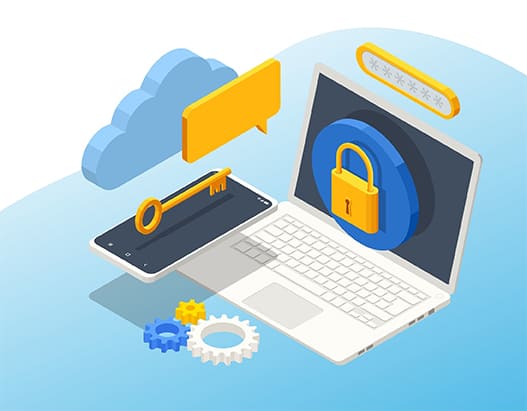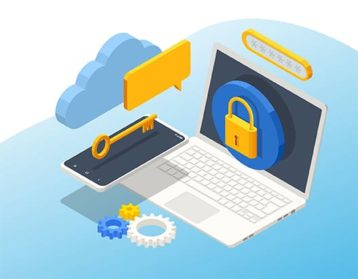 Avira Antivirus comes with three plans. The free version gives the user basic features, such as Phantom VPN and quarantine file. "Avira Antivirus Pro" comes with additional features, such as internet protection, email protection and customer support, and the cost starts from $35.99 per year. "Avira Internet Security" offers many features, including an advanced password manager, an automatic software updater and an automatic driver updater, costing $46.99 per year. The final plan is "Avira Prime," with more advanced features such as Unlimited Phantom VPN, advanced PC optimization and VIP customer support, and the price starts from $79.99 per year. The amount of money for each plan is directly proportional to the number of devices the user wants to connect.
Avira was previously owned by investment firm Investcorp but has since been acquired by software company NortonLifeLock.
Avira Antivirus works by scanning and detecting the threats on a computer. The software runs a series of tests, including checking for internet traffic, memory and hardware. Also, Avira scans the files on the user's computer to ensure the system is virus-free.
---
6. Norton 360
As one of the most feature-rich antivirus applications in the market, the Norton 360 security suite has excellent malware detection rates and good real-time protection. Installing Norton 360 on a computer is straightforward, though the software insists on restarting the machine, which can be annoying if the user is in the middle of something or has several tabs open. But once this has been completed, the rest is straightforward. The antivirus comes with Norton VPN, which adds security to users' online traffic. Norton 360 is available for Windows, Mac OS X, Android and iOS devices.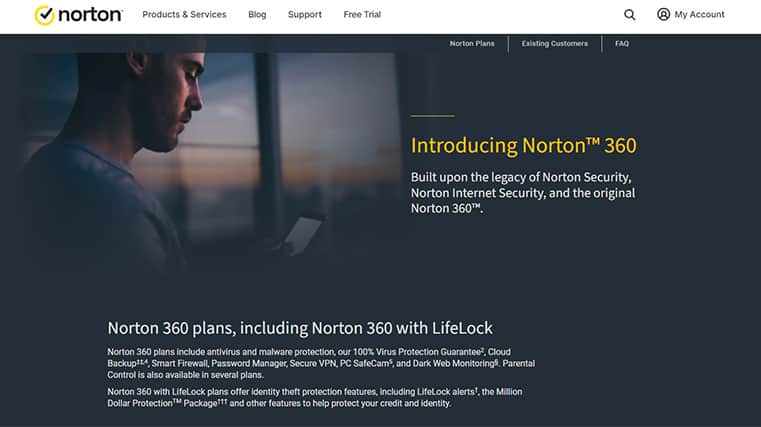 The advantages of Norton 360 antivirus are that the software is best for security, with 100% protection against all forms of malware. The suite includes a password manager and VPN features to protect users' data while on the go. Also, the program comes packed with parental control features that can be easily customized depending on what the user needs for the family members or children.
However, there are a few disadvantages to Norton 360. This software is relatively expensive, and there is no free version. Also, the antivirus does not allow users to open new tabs and apps, which can be inconvenient.
The unique features of Norton 360 are that the antivirus has a very powerful engine that can detect and disinfect all known malware, along with an easy-to-use interface allowing users to block, remove or quarantine files. The suite also provides security against phishing and identity theft.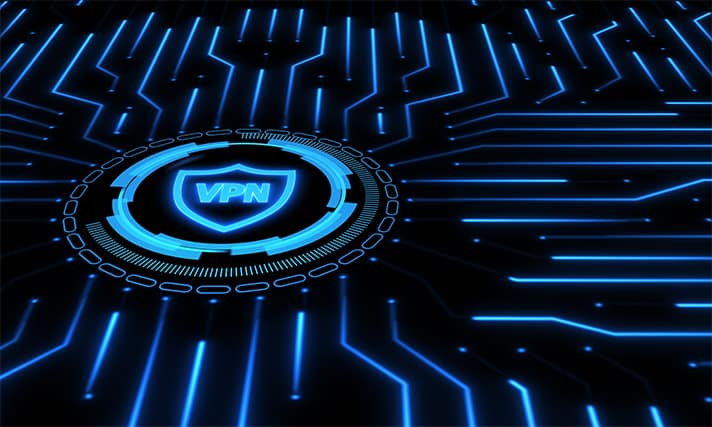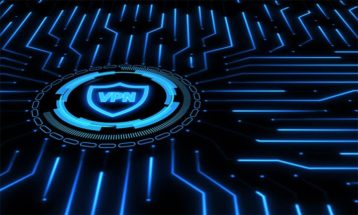 The main strength of Norton 360 is that the antivirus allows users to customize the level of protection for family members or children. For example, Norton 360 lets users create profiles for children, spouses and employees to have different levels of protection.
The Norton 36 antivirus program is designed with advanced security features, such as real-time threat protection, a smart firewall, a password manager, Norton's PC cloud backup and secure VPN, SafeCam for PC., dark web monitoring and parental control. All these features ensure devices and data are safe.
Norton Antivirus does not have a free version. The antivirus has four plans: "Norton Antivirus Plus" costs $59.99 and connects to only one device; "Norton 36 Standard" costs $84.99 and connects to one device; "Norton 360 Deluxe" connects to five devices at $104.99; and lastly, "Norton 360 with LifeLock" costs $149.99 and connects to five devices.
Norton, formerly known as Norton by Symantec, owns Norton Antivirus and is based in Mountain View, California.
Norton Antivirus detects and removes files that enter a computer, tablet or smartphone. The software uses machine learning to determine if a file is good or bad, even for the first time.
---
7. Panda
Panda Dome is an antivirus suite with many different features, pricing options and high-quality cybersecurity protections. The program is available for Windows, Mac and Android devices. Panda is one of the most popular antivirus software programs in the world. Using Panda is easy because the antivirus doesn't have complicated settings or extra tools that are difficult to understand. The software blocks malicious websites from infecting the computer and protects users against malware, including viruses, spyware and Trojans. The antivirus provides 150 MB of free VPN bandwidth per day for users to browse securely and privately.

The advantages of Panda Antivirus are the software's high-quality security protections, fast and efficient performance, ability to connect to multiple devices and ease of use. Plus, Panda is great at preventing threats, and users can get the program for free for a month. However, the main disadvantage of Panda is that the program has relatively high pricing.
The most notable feature of Panda Dome Antivirus is that the software uses cloud technology that has multiple connections to protect users' computers from viruses and other threats. The program also protects users' data from being stolen and keeps users safe from online threats.
The strong side of Panda is that the antivirus gives users a one-month free trial to choose a plan that suits one's needs.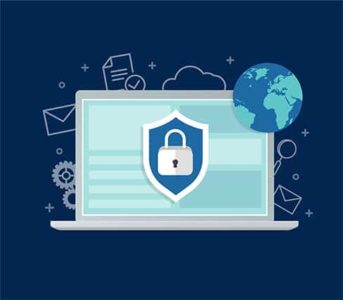 As covered in the full Panda Antivirus review, Panda Dome has a wide range of security features, the most outstanding being the antivirus' excellent web protection feature. In addition, the program includes performance optimization and a VPN for privacy and secure browsing, parental controls to control what children can access on the connected devices, a password manager to manage all users' logins, and a gaming mode that works well with PC games and mobile games.
Panda has four plans currently offering a 25% discount. As of this writing, the "Essential" plan costs $35.99 per year, "Advanced" costs $42.74 per year, "Complete" is priced at $64.49 and "Premium" costs $100.49 annually. All plans come with a one-month free trial.
Panda is a wholly-owned subsidiary of Seattle-based WatchGuard, which combines network security services with endpoint protection.
Panda Dome Antivirus is cloud-based, meaning the user's computer scans files on a remote server without using the device's power. This technology uses Panda's Collective Intelligence systems for further scanning and protection.
---
What Is the Difference Between Antivirus and VPN Software?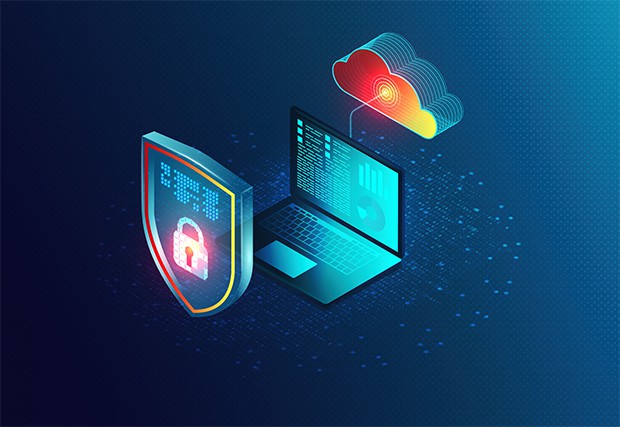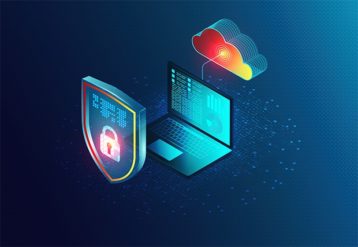 An antivirus program is designed to detect and remove viruses and other malware, while a virtual private network (VPN) is a secure connection that encrypts data and sends the information through a network to a remote server.
In terms of usage and features, antivirus software is different from VPNs. A typical antivirus program scans for viruses, malware and other threats on the computer, then removes the threats if found. In a VPN, the software hides the user's address and encrypts data so that no one cannot read or access the information. Antivirus software safeguards devices from malware by keeping systems up-to-date with the latest virus definitions and scanning for suspicious activity.
Both antivirus and VPN software provide security for devices, but there is a difference in security features. Antivirus software can be configured to auto-update with the latest virus definitions, while a VPN can only connect to an updated server. A VPN can be used to bypass network restrictions. For example, if one is traveling in a country with strict internet restrictions, a VPN can be used to access blocked websites. VPN software can provide more security than antivirus software because of the VPN's flexibility. For example, the user can choose the server location to connect to. Antivirus programs will only provide real-time protection and remove all forms of malware that could harm devices.
How to Use an Antivirus with a VPN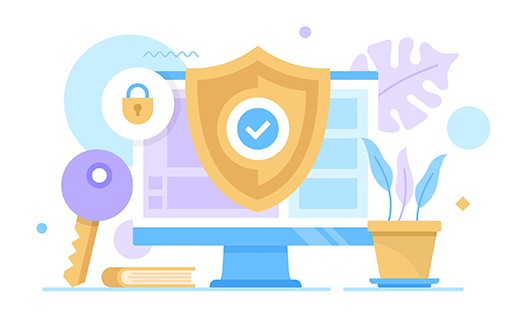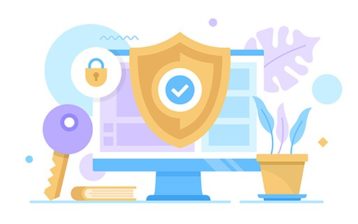 There are two ways to use an antivirus with a VPN once the user has installed the programs on the computer. The first is to connect with the VPN and then connect to the antivirus; this will provide real-time protection from viruses. The second is to use the VPN's connection as a gateway to bypass network restrictions such as those used in China and other countries that block certain websites. Users should connect to the VPN server in a country/region where the content is not blocked, then connect to the antivirus software via that connection.
One can also use an antivirus with a VPN with another security tool. For example, the user can use an antivirus with a firewall or anti-spyware software. When using both an antivirus and a VPN, the user should ensure the two are updated and running. For example, if the antivirus is installed and a VPN is running, but the VPN has been terminated or is not connecting, the antivirus will not be able to detect anything.
Can a VPN Protect Against Viruses?
No, a VPN can not protect against viruses or malware alone. The user will need to install antivirus software to protect against viruses and malware. In addition to installing antivirus software, the user will also need to ensure that the antivirus software is running.
Can an Antivirus With VPN Be Used on Multiple Devices?
Yes, an antivirus with a VPN can be used on multiple devices. The user will only need to install the antivirus on each device and log in using the same credentials. The type of antivirus and plan one chooses may determine the number of devices to be connected. The user should consider the best VPNs for multiple devices before buying an antivirus with a VPN.