VyprVPN is one of the best virtual private network services in the market. Although this VPN might not blow users away with flashy advertising and big claims, VyprVPN makes users' internet lives easier by unblocking streaming services, offering users excellent speed performance and a safe torrenting experience. This VPN continuously drops fresh updates to enhance the platform's strengths and smooth the rough edges.
VyprVPN offers two subscription plans: A one-year plan for $100 and a monthly plan for $15. The firm does not provide a free version but does have a 30-day money-back guarantee. VyprVPN offers four packages: VyprVPN standard plan, VyprVPN premium plan, VyprVPN for business and VyprVPN business cloud. This VPN provider has an average speed of 44Mbps and offers apps for all major operating systems, including Windows, macOS, Android, iOS, Linux, Chrome, Amazon FireStick and routers. VyprVPN's server network includes over 700 servers across more than 70 locations worldwide.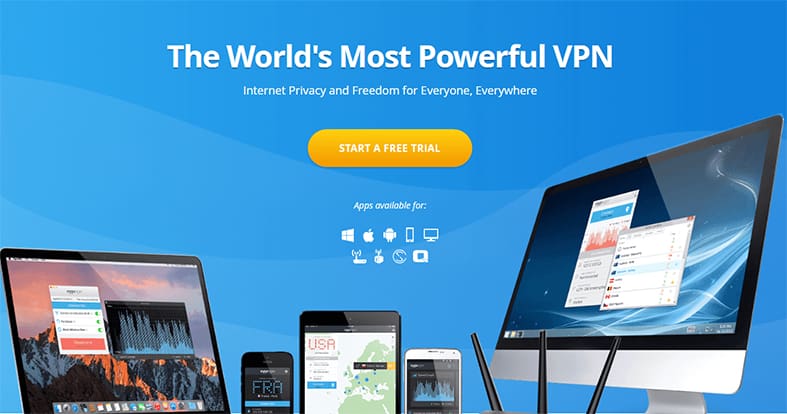 VyprVPN's primary usage purpose is to protect users' identities by establishing a private and protected connection on the devices. This VPN eliminates internet traffic spying and rate-limiting and prevents internet service providers (ISPs) from looking at the contents of user communications. VyprVPN is popular for improved reliability, security and quality of service based on user requests.
What is the Cost of VyprVPN?
VyprVPN comes in two subscription plans: the VyprVPN standard plan and the VyprVPN premium plan. Both plans provide unlimited data usage. The monthly plan costs $15, while the annual plan costs $8.33 per month or $100 per year. This pricing structure makes VyprVPN one of the more expensive options in the VPN industry, unlike many budget-friendly VPNs. The average price of VyprVPN costs $8.33 per month if a user signs up for the 12-month plan. The annual cost of VyprVPN costs around $100 per year.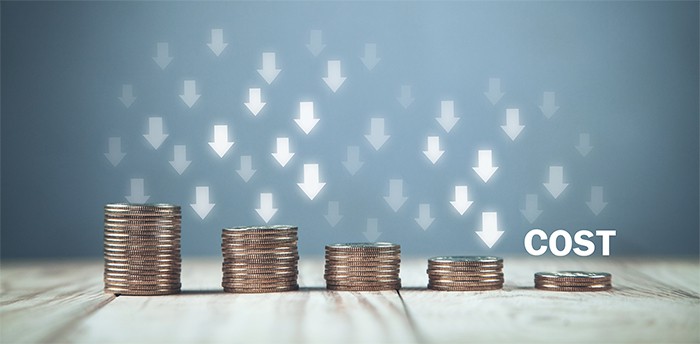 So, how much does VyprVPN cost per month? The one-month plan comes with a $15 price tag, but users can save more money by choosing the annual plan, which costs $8.33 monthly or $100 every 12 months.
If a user signs up for a month, the VyprVPN costs around $15 per month.
What are the Deals of the VyprVPN Service?
The VyprVPN's top VPN deals for 2023 are listed below.
VyprVPN Standard Plan: VyprVPN's standard plan offers users an optimized online experience on three devices with end-to-end military-grade encryption. This standard plan costs around $15 monthly or $8.33 monthly on a full-year subscription.
VyprVPN Premium Plan: This VPN provides extra connections and the Chameleon protocol. VyprVPN costs around $100 annually, but users can also protect data one month at a time for $15 per month.
VyprVPN for Business: This plan costs around $299 per year and involves protecting companies/organizations and employees. This VPN helps users manage teams and connect to global business servers.
Business Premium-Cloud: This VPN plan costs around $349 per year and includes dedicated IP addresses and servers through the VyprVPN cloud for added control over the user's network.
VyprVPN's premium plan is the most popular package to protect users' data. For that plan, the average VyprVPN cost is $15 monthly or $8.33 per month for a one-year period.
How Much does VyprVPN Cost after 2 Years?
Currently, VyprVPN does not offer a two-year subscription plan. VyprVPN will continue to offer services based on the user's subscription while signing up for an account unless the license expires or is canceled. The 24-month range is important because these packages usually come with attractive discounts. But for VyprVPN, the average monthly cost is $15.
Is It Worth It to Buy the Premium Version of VyprVPN?
Yes, buying a premium version of VyprVPN is worth it because of secure online browsing and streaming. The premium edition offers the WireGuard protocol to improve speed, as well as helpful features like split tunneling and a malware blocker. This makes VyprVPN's premium version a worthy buying option to ensure users' internet security.
How to Cancel a VyprVPN Subscription
To cancel a VyprVPN subscription, go to the company's website and sign in to the account. Head to the "Account" tab and tick cancel service. After the cancellation process is complete, contact the customer support team to request a refund via email or live chat. VyprVPN offers a 30-day money-back guarantee. Once a refund is requested, users will get the amount within seven to 10 business days.
What are the Advantages of VyprVPN?
The advantages of VyprVPN are listed below:
Market Best Protection: VyprVPN uses the Chameleon protocol, which is secure and fast. This VPN also uses industry-standard 256-bit encryption to ensure that no one can snoop into users' private data.
No-logging Policy: VyprVPN's no-logging policy helps maintain users' privacy and anonymity when using the service.
Self-owned Servers: Some lower-quality VPNs hire third parties to manage and control their servers. However, this VPN provider owns and manages the whole server network, ensuring no one will access users' activities and session logs.
Efficiently Unblocks Georestrictions: With VyprVPN, users can easily unblock some major streaming sites. VyprVPN unblocks Netflix libraries that would otherwise be exclusive to the U.S. and the U.K.
Torrenting: VyprVPN offers easy torrenting and helps users share files with other users without revealing their real identities.
Easy Usability: VyprVPN is easy to use due to a streamlined design. This VPN offers applications for all the major platforms, including Android, Mac, Windows, iOS and Linux.
Customer Support: VyprVPN offers a customer support team that is highly responsive and helps users solve technical issues.
What are the Disadvantages of VyprVPN?
The disadvantages of VyprVPN are mentioned below.
Slow Connection Time: In VyprVPN, connecting to a server takes slightly more time than other VPN providers.
Speed Issues: Many speed tests have certified that the speed of this VPN is average and generally reaches the maximum point of 44 Mbps.
Modest Network: VyprVPN's server network is limited compared to other VPNs. This VPN offers over 700 servers across more than 70 locations.
How is the Speed of VyprVPN?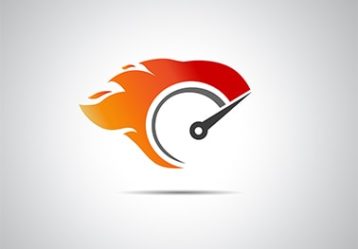 Like other VPN providers, VyprVPN also claims to be one of the highest speed VPNs. The average download speed of VyprVPN is 44 Mbps across all the locations, which is decent albeit slower than many other service providers in the market. The maximum download speed of VyprVPN is 95 Mbps with a ping of 242. The minimum speed of VyprVPN is 24 Mbps. VyprVPN's speed is higher than NordVPN and Surfshark. On the other hand, ExpressVPN beats VyprVPN in terms of speed.
How is the Security of VyprVPN?
VyprVPN is one of the top-level secure VPNs that protects users' internet connections to stop hackers, surveillance agencies and third-party snoops from viewing private communications and data. VyprVPN also protects users' internet usage and keeps users' digital identities secure from hackers. This VPN comes with a variety of security features, such as a no-logging policy and a kill switch.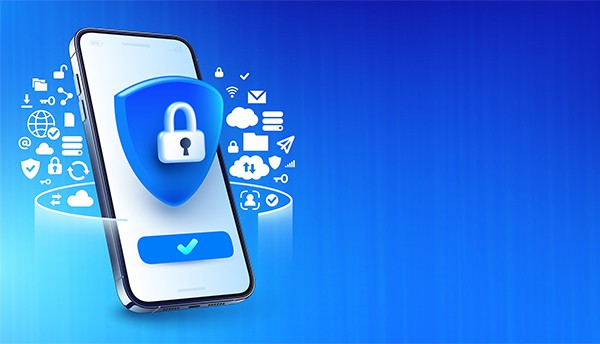 When connected to VyprVPN, users will get a completely new IP address, keeping the user's connection and location invisible online. If a user frequently connects to unknown networks, then there is a risk. Users can never be sure who manages the network. In case the user only trusts the home network and a VPN elsewhere, users can use VyprVPN's public WiFi protection features when connected to an unknown public network.
When a user installs the VyprVPN app and connects to one of the VPN servers, the connection becomes encrypted. This VPN uses 256-bit military-grade encryption, a highly secure cipher. Users may also select different tunneling protocols that are best suited for specific situations. VyprVPN has a collection of useful tunneling protocols, including WireGuard, IKEv2, Chameleon and OpenVPN.
This VPN offers a kill switch security feature that is one of the crucial features in any VPN service. A kill switch automatically cuts off the connection when the VPN faces any issue. This prevents data leaks and masks users' identities while surfing the internet.
VyprVPN offers a no-logging policy, which means the VPN will not ask for any private and important information from users. With such a policy, users would not need to worry about the leakage of confidential data.
What Encryption Technologies Does VyprVPN Use?
The encryption technologies used by VyprVPN are mentioned below.
WireGuard
IPSec
OpenVPN
Chameleon
TLS
These encryption technologies offer the strongest protection possible for user data transfers. This VPN's encryption protocols provide an authentication system that strengthens the security of public-key distribution and blocks interceptors from pretending to be genuine correspondents in a connection.
Is There Any Leak That is Detected for VyprVPN?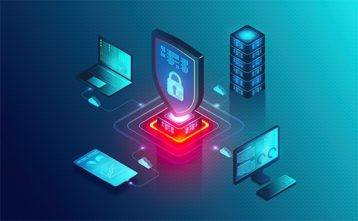 There are no leaks detected for VyprVPN because this VPN completely owns and operates 100% of the network servers without third parties. Leak protection is important because this feature helps prevent unencrypted internet traffic from traveling outside the virtual private network tunnel while connected to a server.
Does VyprVPN Have a Kill Switch?
Yes, VyprVPN has a kill switch feature that enables users to automatically kill or block the internet connection whenever the VPN is disconnected. Some people mistakenly connect to the internet without enabling the VPN app, and sometimes users do not realize that the VPN has disconnected. A kill switch feature ensures that users never connect to the internet without enabling a VPN in both situations.
What are the Privacy Policies of VyprVPN?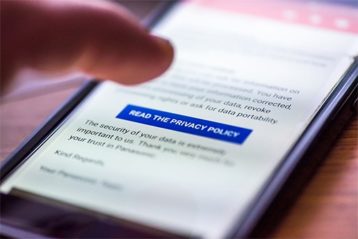 The privacy policies of VyprVPN are that the service does not log users' real IP addresses, traffic, or any communication content, connection start and stop time, and does not throttle or rate-limit users' connections. A privacy policy is a certificate that explains how companies handle any customer information gathered in operations. VyprVPN is publicly audited by Leviathan Security Group, proving that this VPN logs zero customer data. The user's private data, such as IP address, personal communication and location, is kept confidential and never logged.
Does VyprVPN Provide DNS Privacy?
Yes, the VPN offers DNS privacy through VyprDNS features. DNS is like a phonebook of the internet. People access data through domain names. Internet browsers interact through IPs. Domain Name Server translates the domain names to IPs so internet browsers can load internet resources. All user data and DNS requests pass through an encrypted VyprDNS tunnel that stops man-in-the-middle attacks and DNS filtering so users can experience an open internet. DNS privacy is important because the service has the ability to see, use or store DNS history associated with IP addresses.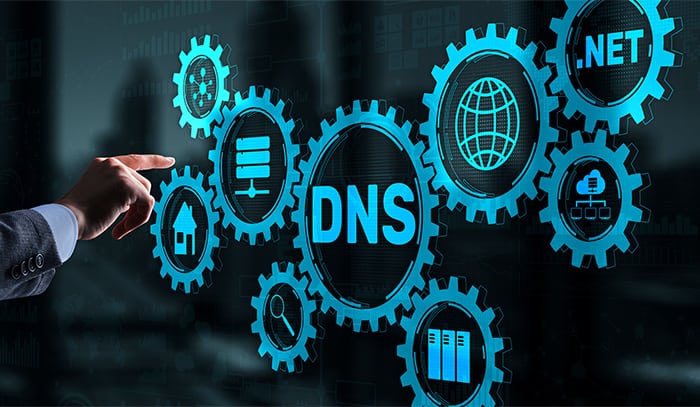 Which Devices Can VyprVPN be Used On?
VyprVPN is one of the best VPNs for Android. Users can use VyprVPN on the following devices.
Windows
MacOS
Android
iOS
Linux
Chrome
Amazon FireStick
Routers
What Operating Systems are Compatible with VyprVPN?
VyprVPN is compatible with the following operating systems.
Windows OS
MacOS
Android OS
iOS
Linux OS
VyprVPN offers more versatility in operating systems because this VPN allows users to access important data, stream, access contacts, play games and sync data while multitasking.
How Many Simultaneous Connections Can be Created with VyprVPN?
Simultaneous connection means the number of devices a user can connect to VyprVPN at the same time. Users can connect up to five devices simultaneously, but the maximum number of devices depends on the paid subscription types. With VyprVPN's paid subscription plan, users can make five simultaneous connections across all devices. Users need only one account to connect five devices simultaneously.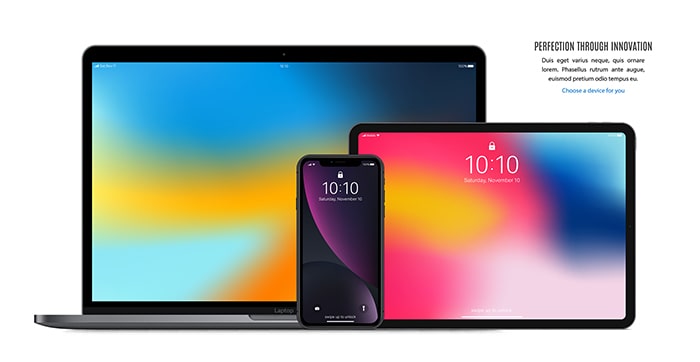 If a user tries to connect while already using the maximum number of connections allowed by the account, the user's device would fail to connect and may present an authentication error.
Where are VyprVPN's Server Locations?
VyprVPN is owned by Golden Frog and is based in Switzerland with more than 70 server locations worldwide. The VPN has more than 700 servers with over 300,000 IP addresses. The servers of VyprVPN are located in North America, Europe, South America, Central America, Africa, Asia, the Middle East and Oceania.
What are the VyprVPN Server Addresses?
The VyprVPN server addresses are listed below.
Canada- Toronto
Mexico – Mexico City
U.S. – Chicago, Illinois
U.S. – Los Angeles, California
U.S. – Austin, Texas
U.S. -New York
U.S. – Miami, Florida
U.S. – Seattle, Washington
U.S. – Washington, DC
Belgium – Brussels
Denmark – Copenhagen
Austria – Vienna
Czech Republic – Prague
Finland – Helsinki
France – Paris
Germany – Frankfurt
Romania – Bucharest
Russia – Moscow
Spain – Madrid
Sweden – Stockholm
Switzerland – Zurich
Turkey – Istanbul
Slovakia – Bratislava
U.K. – London
India – Mumbai
Asia – Hong Kong
Japan -Tokyo
Malaysia – Kuala Lumpur
Philippines -Manila
South Korea – Seoul
Thailand – Bangkok
Vietnam -Hanoi
Australia – Melbourne
New Zealand – Auckland
Algeria – Algiers
Costa Rica – San Jose
Panama – Panama City
Colombia – Bogota
Israel – Tel Aviv
Qatar – Doha
Saudi Arabia – Riyadh
Qatar – Doha
UAE- Dubai
Does VyprVPN have Georestrictions?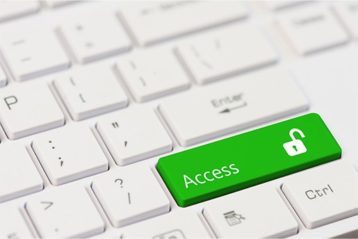 VyprVPN is an efficient VPN tool that helps users access websites and applications that are georestricted to a specific country or region. The VPN efficiently bypasses location-based restrictions worldwide and helps users appear local to any of the global locations. If a user needs to watch a sporting event that is restricted from viewing due to physical location, connecting VyprVPN helps the user watch regional sporting events worldwide regardless of the user's actual location.
Does VyprVPN have a Free Trial?
This VPN provider does not offer any free trials. However, VyprVPN offers a 30-day money-back guarantee.
Does VyprVPN have a Browser Addon?
Yes, VyprVPN has a browser addon for Chrome. The VPN's browser addon keeps users' internet browsing history private no matter what browser or device users are on. Leviathan Security audited VyprVPN to ensure that no personal information was collected.
What are the Alternative Browser VPNs to VyprVPN?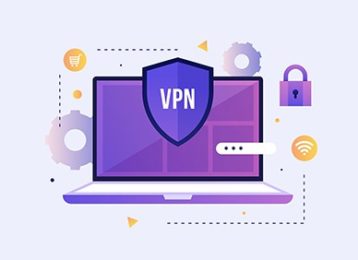 A browser VPN will encrypt users' personal information and internet traffic so no one can use users' data. ExpressVPN, VyprVPN, NordVPN, Surfshark VPN and Private Internet Access are the best Chrome VPNs. Some of the best Firefox VPNs in the market include ExpressVPN, NordVPN, Surfshark VPN and Private Internet Access.
ExpressVPN has WebRTC block features that stop users' internet browsers from leaking private information. Surfshark has a CleanWeb feature that efficiently blocks malware, ads and phishing attacks. NordVPN has CyberSec features that stop users from accessing malware-hosting websites. Private Internet Access masks users' IP addresses and online activities with the Squid HTTPS feature. On the other hand, VyprVPN has a WebRTC Leak Protection feature that prevents the browser from leaking user data.
How to Download VyprVPN onto Your Computer?
The steps to download VyprVPN onto a computer are given below.
Go to VyprVPN's official website.
Sign up for an account.
Download the VPN app for the computer.
Click on the Start menu.
Move to "Settings."
Tick "Network & Internet."
Choose VPN from the left side of the window.
Tick "Add a VPN Connection."
Fill out the settings required in the box.
How to Log in to VyprVPN
The steps to log in to VyprVPN are listed below.
Click on the "Start" menu.
Go to "Settings."
Click on the "Network & Internet" option from the Settings menu.
Choose VPN from the left side of the window.
Tick VyprVPN and hit the "Connect" button.
Now, VyprVPN is connected and users can browse securely and anonymously.
What is VyprVPN's Company Information?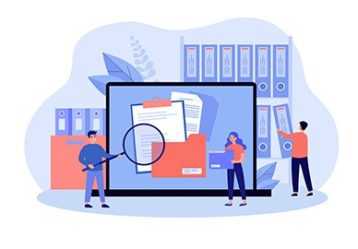 Company information is a summary that communicates crucial information about a given firm or organization. Company information is important for consumers to understand the firm's history, ownership, public communications and operational information. VyprVPN is owned and run by Golden Frog, an international service provider committed to developing apps and services that preserve a secure internet experience while respecting users' privacy. The company is a registered network provider offering fast and reliable performance on a big scale.
Ron and Carolyn Yokubaitis founded VyprVPN in 2009, and the company is incorporated in Meggen, Switzerland. VyprVPN does not offer customer support over the phone. The firm is located at Obergrubenweg 8, 6045 Meggen, Switzerland. Sunday Yokubaitis is the current CEO of VyprVPN.
Where is VyprVPN Based?
VyprVPN is based in Switzerland, a country whose favorable privacy laws respect consumers' rights. This VPN service is active in more than 70 countries spread across the globe.
Who is the Owner of VyprVPN?
Ron and Carolyn Yokubaitis are the owners of VyprVPN. This VPN was founded in 2009 in response to Room 641a, in which the National Security Agency conducted surveillance on AT&T's networks. Ron and Carolyn filed the papers with the Federal Communications Commission to address this alarming situation but were ignored. Instead of waiting for the government to protect users, the pair founded Golden Frog/VyprVPN to protect users over the internet while respecting user privacy.
Where is the VyprVPN Headquarters?
The headquarters of VyprVPN is located at Obergrubenweg 8, 6045 Meggen, in Switzerland.
How Many Employees Does VyprVPN Have?
The company has more than 120 employees that serve in various departments, including affiliate marketing, development, testing and design.
What are the Social media Accounts of VyprVPN?
VyprVPN is available on Facebook and Twitter only. The usernames of VyprVPN's social media accounts are listed below.
Facebook: VyprVPN
Twitter: VyprVPN
Is VyprVPN Safe to Use?
Yes, VyprVPN is safe to use. The VPN's security protocols like WireGuard and privacy features like the kill switch ensure all user activity is safe. VyprVPN completely owns and operates all of the VPN's network and server infrastructure including zero-knowledge DNS service. The VPN does not collect or share any user data, metadata, internet browsing and network activity data. These are the factors that contribute to VyprVPN being completely safe to use.
What is the Logo of VyprVPN?
The VyprVPN logo has a black and yellow color. The word "Vypr" is derived from a venomous snake with large hinged fangs having a broad head and stout body.
What are the Alternatives of VyprVPN?
The alternatives of VyprVPN are listed below.
ProtonVPN
Which is Better: VyprVPN or CyberGhost?
In this VyprVPN vs. CyberGhost comparison, these two service providers offer virtual private network services to users worldwide. VyprVPN has around 700 server locations in 70 locations, while CyberGhost has more than 7,000 servers in around 90 countries. Both VPN providers support WireGuard, IPSec and OpenVPN, but VyprVPN's proprietary Chameleon protocol is unique. On the other hand, CyberGhost VPN's support for OpenVPN is limited to Android, Windows and Linux. VyprVPN is better than CyberGhost VPN because the VPN supports more security protocols on more platforms. CyberGhost VPN costs around $47.40 per year, while VyprVPN costs $100 per year.
Which is Better: VyprVPN or ExpressVPN?
In this VyprVPN vs. ExpressVPN comparison, both providers offer native applications that are easy to install and use. However, ExpressVPN provides faster connections and excellent encryption. On the other hand, VyprVPN does not provide unlimited bandwidth and server switching. VyprVPN has 700 servers in more than 70 locations, while ExpressVPN has more than 3,000 servers in around 65 countries.
ExpressVPN provides an in-app split tunneling protocol, which is available in a few VPN services. Users can use split-tunneling protocols on various devices, including Mac, Windows, Android, iOS and routers. On the other hand, VyprVPN offers a split-tunneling protocol on Mac and Android devices only. ExpressVPN costs around $80 per year, while VyprVPN costs $100 per year.
Which is Better: VyprVPN or Surfshark?
In this VyprVPN vs Surfshark VPN comparison, both VPN services use military-grade 256-bit encryption. ChaCha encryption makes Surfshark VPN unique because this encryption stands as a backup in case 256-bit encryption ever fails. Surfshark is better than VyprVPN because VyprVPN has less exclusive features and is compatible with few devices. VyprVPN also does not allow unlimited connections. VyprVPN costs around $100 per year, while Surfshark VPN costs $59.76 for two years.
Which is Better: VyprVPN or NordVPN?
In this VyprVPN vs. NordVPN comparison, NordVPN has more than 5,000 servers in around 55 countries all over the world, while VyprVPN has 700 servers in more than 70 locations. VyprVPN offers a split tunneling feature, which means getting to route some traffic to the VPN and some directly to the WiFi network to save on bandwidth. NordVPN lacks these features, which is a bit surprising for an established VPN service. Overall, VyprVPN is not better than NordVPN because NordVPN tops in some categories like user-friendliness. NordVPN costs around $59 per year while VyprVPN costs around $100 per year. So VyprVPN is a bit more expensive than the above-mentioned VPN services.