Ivacy VPN is an up-and-coming VPN, becoming increasingly popular for its no-log policy and success with streaming and torrenting. The average price of Ivacy VPN is $9.95 per month but there are several packages available, including one-month, 1-year, and 5-year plans.
Generally, the average speed of Ivacy VPN depends on the tunneling protocol and the user's proximity to the selected server. However, the average download speed is around 150Mbps and the average upload speed is 10Mbps. Ivacy VPN is compatible with both mobile and computer operating systems, including iOS, Android, macOS, Linux, and Windows.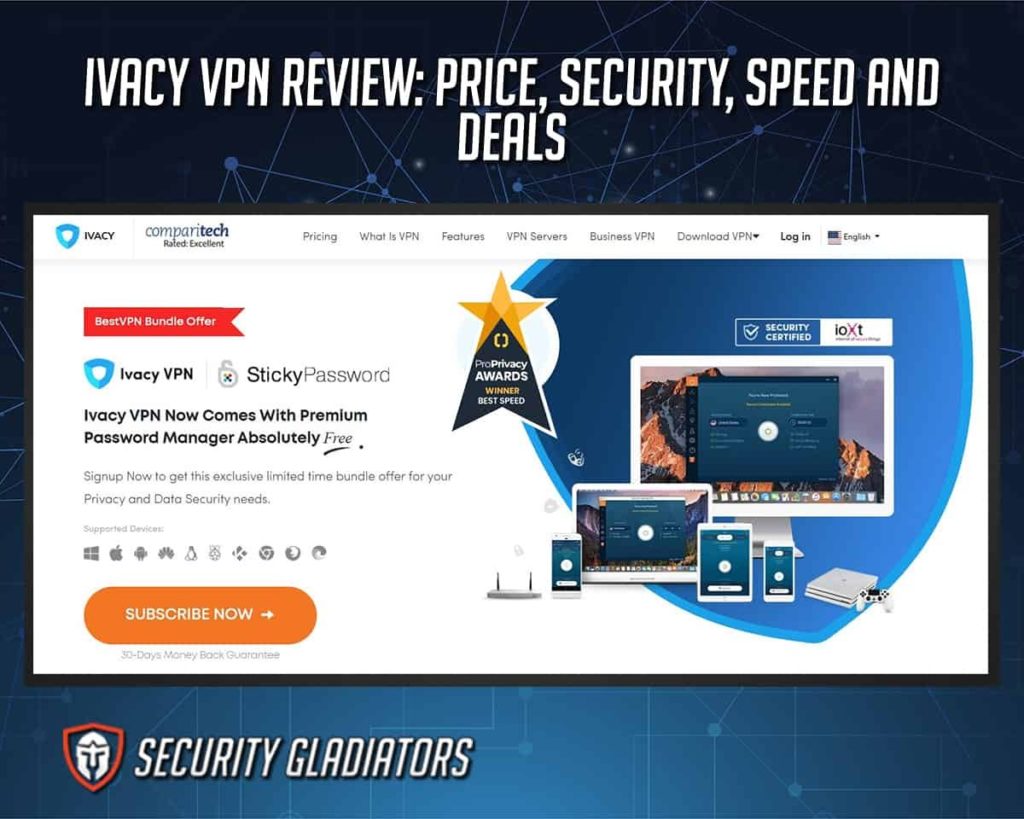 Ivacy VPN currently provides 3500+ servers across 100 countries. The tunneling protocols available with Ivacy VPN are OpenVPN TCP, OpenVPN UDP, IKEv2, and L2TP/IPSec. Ivacy VPN is rapidly gaining popularity as it performs so well for downloading, streaming, split-tunneling, and unblocking geo-restricted content.
What is the cost of Ivacy VPN?
The average monthly price is $9.95 for unlimited access to all features but the price varies based on the length of the subscription period. Ivacy VPN costs $47.76 when billed annually, while the monthly subscription costs $9.95. Ivacy VPN is considered to be one of the more affordable VPNs on the market today.
How much does Ivacy VPN cost per month?
Ivacy VPN costs $9.95 per month billed monthly but costs only $3.99 per month billed annually and $1.33 per month on the five-year plan. These plans allow for ten simultaneous usages with all features available, including a kill switch, torrenting, Netflix unblocking, tunneling, and new IP address formation.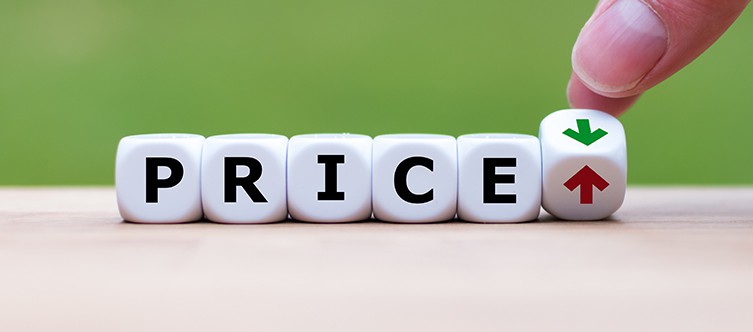 Ivacy VPN claims to offer a "free" plan however it is technically not free as it costs $0.99 to sign up. The features of the free plan are limited and only last for 7 days. All premium features are blocked, with the only remaining feature being the app-allocated server. The main features of Ivacy VPN, such as the ability to choose a specific server, perform split tunneling, use multiple protocols, encryption, and the kill switch are all blocked on the free plan.
From time to time, Ivacy VPN discount coupons circulate on third-party websites. These codes are given to new users or long-standing users. Users, in turn, post these on third-party websites that publish VPN coupons and reviews for the benefit of all members of the forum. The best way to find coupon codes is to to search for "Ivacy VPN discount codes" on google or an equivalent search engine. It is also possible to find Ivacy VPN referral codes this way. Referral codes can be applied on the official Ivacy VPN website when trying to activate a subscription plan.
What are the deals available with the Ivacy VPN Service?
There deals available with the Ivacy VPN service are listed below.
1 month package: The one month package provides access to 3500+ servers across 100 locations, has a strict no-logs policy, military-grade encryption, tunneling protocols, and provides ten simultaneous logins. The 1 month package costs $9.95 per month.
1 year Package: This package consists of the same features as the 1-month package. The 1 year package currently costs $47.76 per year as there is currently a 60% discount on this plan.
5 year Package: The 5 year package also has the same features as the monthly subscription. Its cost is currently reduced by 88% to $71.64.
The main factor impacting the cost of Ivacy VPN is the duration of the subscription term. The most popular Ivacy VPN subscription package is the 1 year plan.
How much does Ivacy VPN cost after 2 years?
After 24 months Ivacy VPN costs $59.99 per 24 month period. This exclusive deal offers users a fixed price for every subsequent 24 months after the initial two years of usage. This equates to a whopping 78% discount for life.
What are the advantages of Ivacy VPN?
Ivacy VPN has some unique advantages, all are listed below.
High server count: Ivacy VPN has 3500+ servers located throughout the world. This means there is likely to be a server located within a reasonable distance from the user, regardless of their location across the globe. This is important because the speed of the connection will always depend on the baseline speed of the user's internet and the user's proximity to one of Ivacy's servers.
Strict No-logs policy: This policy sees that Ivacy can never keep records of the browsing activity of any users. The only data that are stored are the name of the user, email address, and payment details.
Anti-Malware protection: Whilst connected to the VPN, the software searches for malware and alerts the user. This makes ivacy VPN particularly safe and secure for downloading.
Advanced encryption: The latest 256-bit AES cipher is used to keep all data protected when connected to Ivacy VPN. This prevents intruders from being able to understand the user's traffic.
Multiple Protocols: There are about four different protocols with different download and upload speeds on Ivacy VPN. The protocols are OpenVPN TCP, OpenVPN UDP, IKEv2, and IPSec/L2TP. The use of a security protocol is one of the security measures when using VPN to keep data private.
What are the disadvantages of Ivacy VPN?
The main disadvantages of Ivacy VPN are listed below.
No kill switch on Apple devices: Although there are kill switches for other platforms and devices, there is no kill switch for apple devices. This puts Apple users at a disadvantage and would likely discourage these users from using Ivacy VPN. At this price point, most VPNs provide a kill switch on all platforms.
Jurisdiction: Ivacy VPN is located in Singapore, which is among the Fourteen eyes countries. Therefore, Ivacy VPN is obligated to release any information stored about its users. However, as mentioned above, the VPN has a strict no-logs policy meaning there is very little information to hand over.
What Features does Ivacy VPN provide?
Ivacy VPN provides a fast connection on the vast majority of servers and does so with impressive security, including the use of tunneling protocols, military-grade encryption, and a kill switch.
Ivacy VPN uses AES 256-bit cipher encryption. This is the industry standard and is considered to be military-grade encryption technology that is impenetrable.
There have been no reports of IP or DNS leakage since the inception of Ivacy VPN and DNS privacy is provided for all users. This, combined with Ivacy VPN's anti-malware features makes it a safe VPN to use. .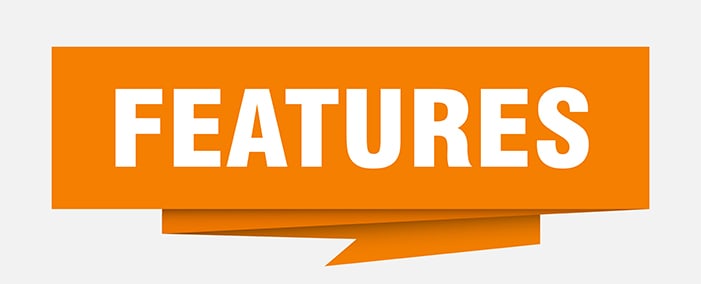 Ivacy VPN does have a kill switch feature, however, it does not function on Apple devices (iOS and macOS). Other platforms have the kill switch readily available to use.
Ivacy allows the VPN to be installed and used on ten devices, however, for security purposes, five devices are best advised to use per license. Ten simultaneous connections can be made at any time. The official Ivacy website claims to offer 5700+ servers, however, there are actually 3500+ servers. This is still a very large total server count.
Pro Tip:
Ivacy VPN supports torrenting, smart mode, IP address options, and port forwarding. The smart mode feature allows users to select and route a server through a city or location of choice. Similarly, port forwarding allows users to connect a device to a server anywhere in the world. These two explained features are default settings in Ivacy VPN.
IP address options allow Ivacy to assign a random IP address or stick to a dedicated IP address when using the VPN. The latter is an added paid feature though.
How is the speed of Ivacy VPN?
The average speed varies based on the user's internet speed, the server connected to, and the tunneling protocol used. Bear in mind that there are different tunneling protocols compatible with different operating systems. The average download and upload speeds are approximately 100 and 20 Mbps, respectively.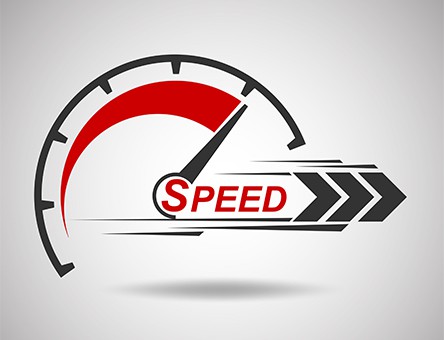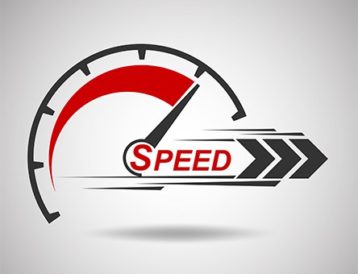 The maximum download speed is about 200 Mbps, while the minimum speed is about 75 Mbps. Ping speeds range from 20 to 300 ms.
Compared to other popular VPNs, Ivacy is considered a mid-range speed VPN. For example. NordVPN could reach a peak download speed of 380Mbps, Hotshield reaches about 415 Mbps and other top VPNs are in the 300 Mbps+ range.
How does Ivacy VPN Perform for Streaming?
Ivacy VPN is relatively slow compared to other VPNs when streaming geo-restricted services such as Netflix and BBC iPlayer. Due to the low speeds, HD quality video is often tough to stream with Ivacy VPN. Ivacy VPN Netflix could unblock Netflix US content, while Ivacy VPN firestick streaming is also possible. On the bright side, Ivacy VPN has some dedicated servers for streaming unblocked content with optimized speed and security.
Can Ivacy VPN Unblock Netflix?
Yes, Ivacy VPN can unblock Netflix. Simply connect to a server in a location that can unblock Netflix, such as a US server. Once this is done, Netflix can be streamed across without the usual restriction.
What encryption technologies does Ivacy VPN use?
The encryption technologies used by Ivacy VPN are listed below.
OpenVPN TCP
OpenVPN UDP
IKEv2
LT2P/IPSec
These technologies are important for keeping Ivacy VPN safe, secure, fast, and stable. These technologies help to tunnel IP addresses for anonymity purposes. After all, anonymity is the main purpose of using a VPN. Not all users can access the tunneling protocols/technologies mentioned above. Some are available to windows/android users, while some are available to only mac users. The IKEv2 is the fastest in speed and connection time among the four listed above.
How is the security of Ivacy VPN?
In terms of IP leakage, Ivacy allows users to select a dedicated IP address that will always remain the same when the VPN is used. Asides from this, there is a kill switch to shut down web traffic if the VPN gets accidentally disconnected when the user is online. This ensures that the user's IP address is not leaked. In addition, there is also IPv6 leak protection embedded into the Ivacy VPN product.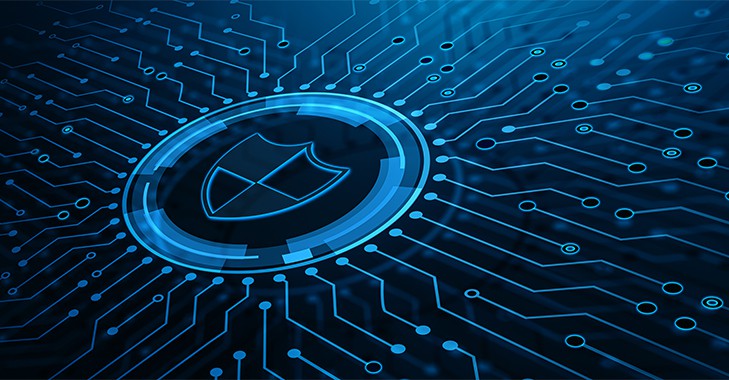 The secure download feature consists of an anti-virus feature that makes sure malware is never downloaded alongside important files. Furthermore, the privacy policy of Ivacy is top-notch with a strict no-logs policy. No information about browsing activity is kept for future reference of any sort, making Ivacy one of a number of VPNs for high security. Lastly, there are several security specific protocols: OpenVPN TCP, OpenVPN UDP, IKEv2, and L2TP/IPSec for concealing web traffic. This is further reinforced with military-grade AES 256-bit encryption.
Have there been any leaks detected for Ivacy VPN?
There have been no reports of IP or DNS leakage since the inception of Ivacy VPN. Ivacy also has the provision to carry out IP and DNS testing to check for leaks. This is important to assure users that Ivacy VPN will never allow any data leakage to occur.
Does Ivacy VPN have a Kill Switch?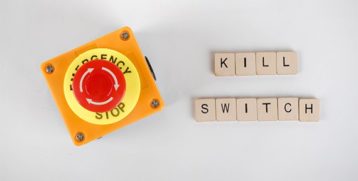 Yes, Ivacy VPN has a highly functional kill switch. This kill switch is kept handy to save the day in case of abrupt VPN disconnection. Even when the VPN malfunctions, users' IP addresses and web traffic will never be leaked as the kill switch disconnects the user from the internet. Unfortunately, the kill switch is not available on the Mac and iOS versions of Ivacy, only Windows and Android users have access to this feature.
What are the Privacy Policies of Ivacy VPN?
A VPN privacy policy clearly states everything the user needs to know about the VPN and the extent to which user data is recorded, stored and handled.

In the case of Ivacy VPN, there is no significant data collected, apart from the user's name, email, and payment details. In fact, there are anonymous payment options such as payment with bitcoin, which leaves no information about the user behind.
Ivacy guarantees that sensitive information such as browsing history, DNS queries, connection logs, IPs assigned, connection time, outgoing traffic, and so on are not kept at all. Further information regarding the online privacy of Ivacy VPN is on the official Ivacy website.
Does Ivacy VPN provide DNS Privacy?
DNS Privacy mainly refers to how the VPN secures its users from potential DNS leaks. Having DNS privacy is important to ensure that no leak occurs when DNS traffic is sent outside the VPN tunnel, or when a connection is established with a third-party server: even through the VPN tunnel.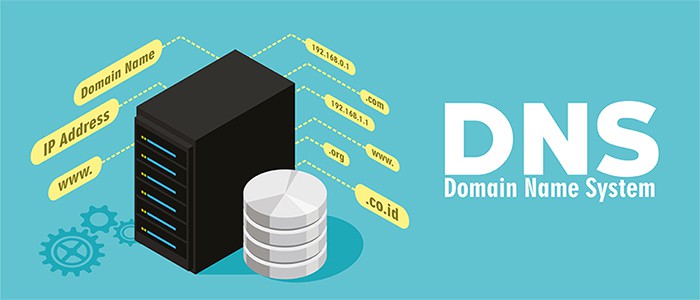 Ivacy VPN does make provision for DNS privacy through the DNS leak test. This option can be found in the "IP/DNS Leak Protection" users can check the box to turn it on permanently. Although the default is that this feature is unchecked, once the option is checked, the protection never fails. Upon conducting IP/DNS leak test on Ivacy VPN, the VPN passed 100%. When the test was conducted, the location and IP address found corresponded to the server selected upon launching the app. This shows that no DNS leaks should occur when using Ivacy VPN.
Is Ivacy VPN Safe for Torrenting?
Yes, Ivacy is good and safe for torrenting. Features such as P2P connection for servers, secure downloading, split tunneling, and military-grade encryption make Ivacy VPN safe for torrenting. The only issue that could arise here is the speed when torrenting. Torrenting significantly impacts download speed; thus, a very high baseline internet speed is needed to enjoy torrenting.
What operating systems are compatible with Ivacy VPN?
The operating systems compatible with Ivacy VPN are listed below.
Android
Windows
macOS
iOS
Linux
The most versatile among these operating systems are the Windows and Android platforms. Linux, iOS, and macOS have some limitations in terms of split tunneling protocols and the availability of a kill switch. Therefore, using an operating system with all functions available is important to enjoy the full features of Ivacy VPN. There are also Ivacy browser add-ons available with Chrome, FireFox and Edge.
Ivacy VPN can be used as a router but requires manual configuration. Where the internet speed is sufficient, Ivacy VPN is also good for streaming.
How many simultaneous connections can be created with Ivacy VPN?
According to the official marketing statement on Ivacy's website, ten simultaneous connections from the same account from different devices are possible. However, Ivacy advises that five connections should be maintained to avoid security leaks.
What are the Ivacy VPN Locations?
Ivacy has servers located in over 100 countries across North America, South America, Europe, Asia, Oceania, and Africa for users to select a server from. With these locations, users can overcome geo-restrictions on some apps or software.
The bulk of these servers are located in the US and UK since those locations can bypass geo-restrictions on any app. Some of these servers are virtual servers, especially for places with high censorship policies.
Does Ivacy VPN have a georestriction?
Ivacy VPN unblocks geo-restrictions, enabling users to access content usually restricted to users in the location of the country the content is restricted to. for users in a particular location to access services that are usually meant to be unavailable. For example, a user of Ivacy VPN in India can select a US server to access Netflix US or other services open to only a US IP address.
Does Ivacy VPN have a free plan?
Yes, there is a free plan but with extremely limited capabilities. In fact, on the free plan, only the smart connect feature is available. In addition, users cannot choose a particular server; the VPN assigns anyone to the user. The feature of the freemium is just the availability of a randomly selected server by the VPN for the user.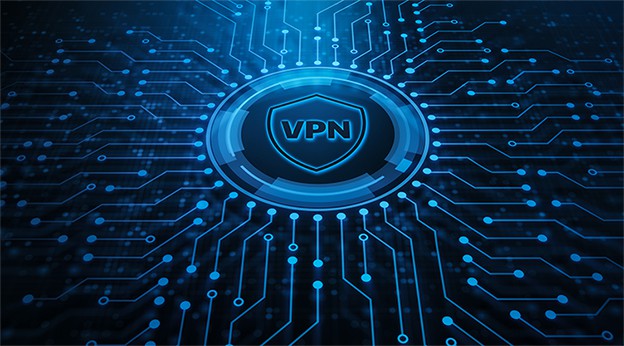 A free trial costs about $0.99 and lasts up to seven days. In setting this up, the payment method has to be set up as well, with a default auto-upgrade to the annual plan on the seventh day.
Does Ivacy VPN have a browser add-on?
Yes, there are Ivacy browser add-ons for Chrome, Firefox, and Microsoft Edge browsers. Ivacy VPN has not reported any major audits of the VPN aside from the one conducted by ioXt, a trade group, on the android app.
What are the alternative browser VPNs to Ivacy VPN?
Alternative browser VPNs to Ivacy include ExpressVPN, NordVPN, CyberGhost, SurfShark, and a host of others. These VPNs are among the best chrome VPNs and best Firefox VPNs. These alternative VPNs are much better at streaming blocked contents with advanced security features. These VPNs have an ultrafast speed with no throttling, which keeps the connection stable and fast.
How to download Ivacy VPN to your computer?
Downloading Ivacy VPN to a computer requires some simple steps. These steps are listed below:
Visit the Ivacy VPN website.
Go to the "our app" section on the website.
Click on the applicable operating system.
Further click on " download."
This step is the same for all operating systems.
How to login to Ivacy VPN?
After downloading and installing the app, launch the app and supply an email and password to sign up. A confirmation email will be sent to finish up the signing-up process. Users can then upgrade the account immediately during signing up or sign in later.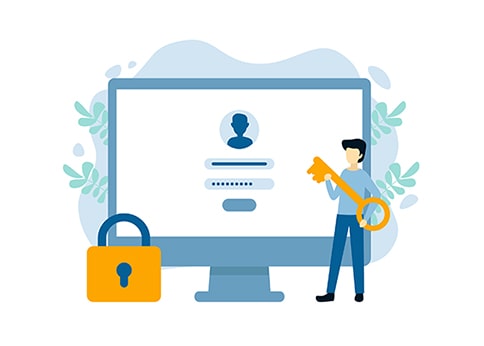 The Ivacy VPN Chrome extension can be downloaded from the Google Chrome Web store. Once the extension is downloaded and installed, users can open the extension to select the desired server. This is similar to other browsers such as Firefox and Edge. Ivacy also has the link to download the respective extension on the "our app" section of the website.
Ivacy VPN Company Information
The company information clearly states everything that there is to know about the company. Information about the background, address, contact details, owner, and so much more are summarized in the table below:
| | |
| --- | --- |
| Company Information | Intending users would find this information useful to decide if this VPN is a credible one or not. Information regarding the past, present, and future are all highlighted in this table |
| CEO's Name | Allegedely Muhammad Saad Khan |
| Company Address | 38 Beach Road, #29-11 South Beach Tower Singapore189767 |
| Company Phone Number for Customer Support | +1 408-228-4900 |
| Foundation Date | 2007 |
| What is the Country of Registration of Ivacy VPN? | Singapore |
| Who is the Owner of Ivacy VPN? | PMG PTE Limited |
| Where is the Ivacy VPN Headquarters? | Singapore |
| How many employees does Ivacy VPN have? | 500-1,001 employees |
| What are the social media accounts of Ivacy VPN? | Facebook- IvacyTwitter- @IvacyVPNLinkedIn- Ivacy VPNYouTube- IvacyInstagram- Ivacy.vpn |
| What is the logo of Ivacy VPN? | The logo is in the shape of a shield with turquoise blue color. |
Who is the Owner of Ivacy VPN?
Ivacy VPN was founded in 2007. Ivacy VPN was founded by two friends with a mission to create a safe digital world.The owner is unknown but it has been alleged that Muhammad Saad Khan is the CEO of Ivacy.
Where is the Ivacy VPN Headquarters?
The headquarters of Ivacy VPN are located at 38 Beach Road, #29-11 South Beach Tower Singapore, 189767
How many employees does Ivacy VPN have?
According to Ivacy's LinkedIn account statistics, the company has between 500 to 1,001 employees.
What are the social media accounts of Ivacy VPN?
Below are the social media accounts run by Ivacy VPN:
Facebook- Ivacy
Twitter- @IvacyVPN
LinkedIn- Ivacy VPN
YouTube- Ivacy
Instagram- Ivacy.vpn
Is Ivacy VPN Safe to Use?
Yes, Ivacy VPN is safe based on all the advanced security features embedded into the VPN. Aside from the various advanced security features, Ivacy VPN is a member of the US National Cyber Security Alliance. This attests to the VPN's commitment to making users' online privacy and security top-notch. Other factors considered include the no-log policy, military-grade encryption, DNS privacy, kill switch, IPv6 leak protection, split tunneling, and DDoS protection.
All these features make Ivacy VPN safe against malware, data leakage, web traffic leakage, and IP address leakage.
What is the logo of Ivacy VPN?
The logo signifies a shield that shows that Ivacy VPN is all about protecting its users against online threats. The color of this logo is turquoise blue on a white background.
What are the alternatives to Ivacy VPN?
Some good alternatives to Ivacy VPN to consider are listed below.
SurfShark
ExpressVPN
CyberGhost
NordVPN
Hotshield
Which is best: Ivacy VPN or CyberGhost?
CyberGhost is the better overall VPN to Ivacy. CyberGhost has more servers, almost 8000, and a 45-day money-back guarantee (Ivacy VPN only offers a 30 day money-back guarantee). In the comparison— Ivacy VPN vs. CyberGhost, the Wireguard security protocol also puts CyberGhost ahead of Ivacy VPN by all means.
Which is best: Ivacy VPN or ExpressVPN?
Ivacy VPN vs. Express VPN is a no-brainer; when it comes to speed, ExpressVPN is among the top-rated VPNs out there. When using ExpressVPN, there is no restriction when streaming. This VPN can unblock any form of geo-restriction regardless of the platform. In fact, ExpressVPN is arguably the most versatile. There is a special lightway protocol that is even strictly an innovation of ExpressVPN to further improve security. Ivacy VPN is only cheaper than ExpressVPN, but in all other fields, ExpressVPN is far better than Ivacy VPN.
Which is best: Ivacy VPN or Surfshark?
For the Ivacy VPN vs. Surfshark comparison, interestingly, SurfShark has almost the same number of servers as Ivacy VPN. With this said, Surfshark is still clearly the better VPN. SurfShark allows for unlimited connection of different devices once a user subscribes to a package. In addition, SurfShark has a bypasser that allows some specific apps and websites to bypass the VPN. Lastly, regular audits are carried out for this VPN which is not so synonymous with Ivacy VPN.
Which is best: Ivacy VPN or NordVPN?
NordVPN is one of the most popular VPNs today. For several reasons, including the fact NordVPN has more servers, better security measures, faster speeds, and a slightly cheaper annual subscription, NordVPN wins the Ivacy VPN vs. NordVPN comparison. Perhaps most importantly, NordVPN's headquarters is located in Panama, which is not a censored country. This implies that there is a privacy and protection of data guarantee, unlike Ivacy, whose headquarters is located in Singapore, which is a member of the fourteen eyes alliance.