Windscribe is a commercial browser extension and a desktop application that works in sync to prevent trackers from gaining access to a device. The VPN blocks ads and restores access to restricted contents. The commercial VPN service provider features a set of tools that helps safeguard the online privacy of users.
The VPN is one of the cheapest available. Users are offered VPN services for free and other packages cost as low as $1 per month, with the highest being $9 per month. Users can choose to subscribe to the monthly plan, the yearly plan or build a plan personally.
With an average speed of 55 Mbps, users can surf the internet, stream videos, play games, torrent and carry out other activities without lags or buffering. Windscribe is compatible with almost all operating systems, including Mac and Windows computers, Android and iOS phones, Firefox and Chrome browsers, TV boxes and most routers.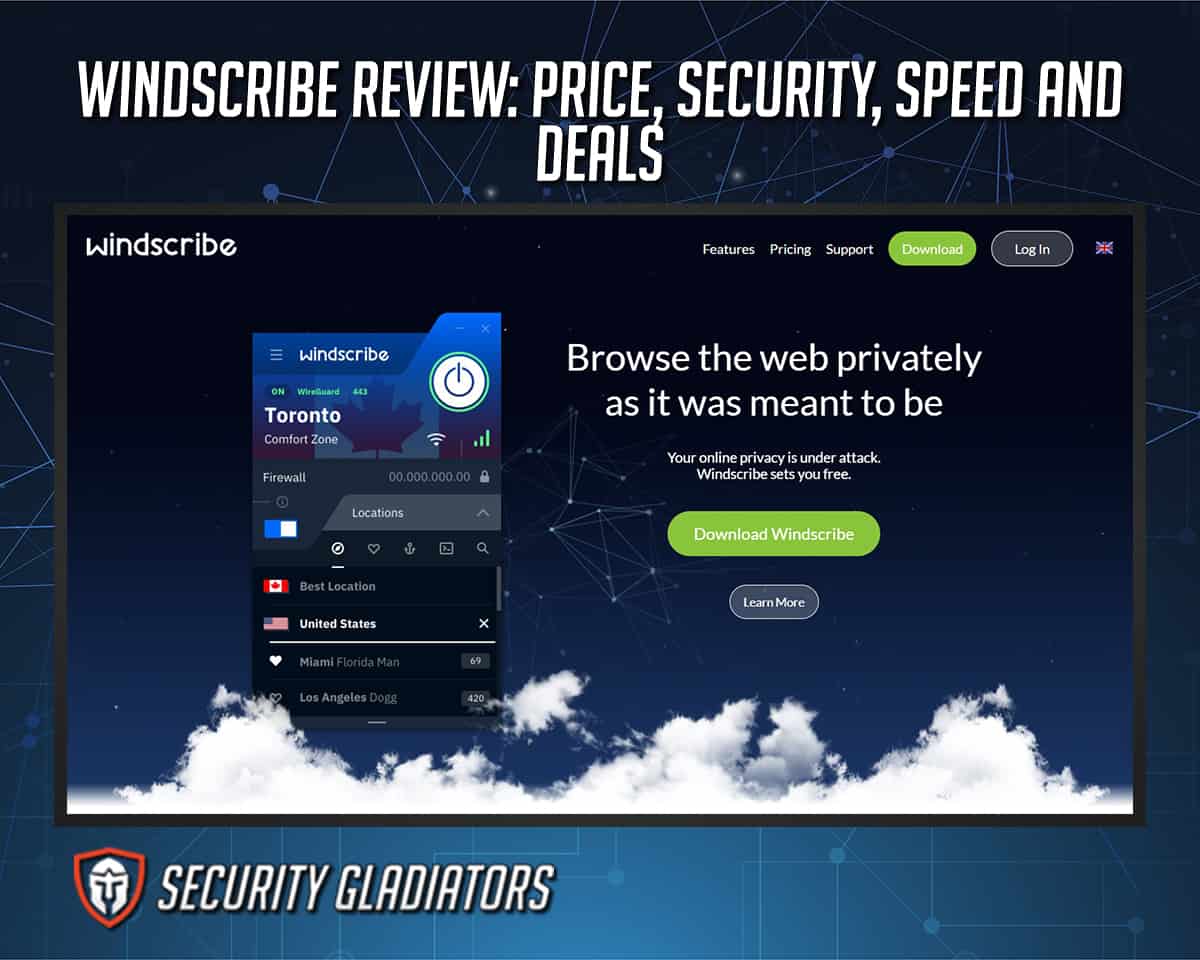 Windscribe has an extensive network, boasting over 610 servers present in over 63 countries and 110 cities around the world, including the United States, Canada, United Kingdom, Hong Kong, France, Germany, Netherlands, Switzerland and others. The service provider ensures users' online privacy and security are protected and that there's flexibility—this is made possible using several protocols such as IKEv2, WireGuard, OpenVPN UDP, OpenVPN TCP, Stealth and Websocket Stealth.
Like most VPNs, Windscribe establishes a secure connection between users and the internet by routing all data traffic through a secure and encrypted channel. The VPN disguises the IP address of users and makes the user's location invisible to others. Windscribe also blocks ad trackers and web beacons while restoring access to blocked sites and contents.
The VPN is crammed with advanced functionalities and features including 10 GB free data allowance, flexible plans and the ability to unblock major streaming sites such as BBC iPlayer, Amazon Prime and Disney Plus all of which make the VPN popular among users.
What is the Cost of Windscribe?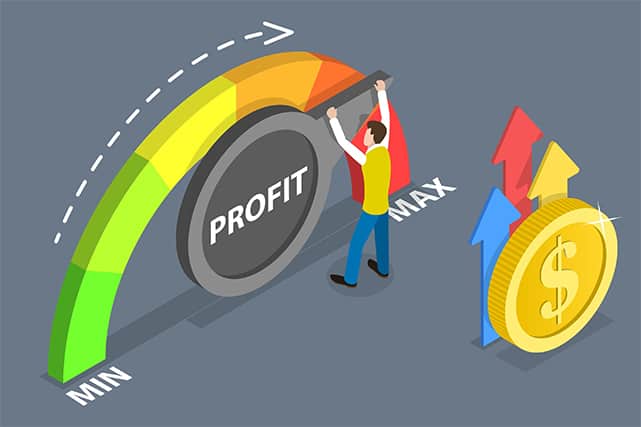 Research shows that Windscribe can fit the bill for anyone who is looking for the best-value-for-money VPN service.
The company has free as well as paid plans. The prices are dependent on several factors such as duration of the subscription, number of users and data.
The VPN has both monthly and annual premium plans. The Yearly Plan costs $4.08 per month billed $49 every 12 months while the Monthly Plan costs $9.00 every month and is billed monthly. Although the VPN claims to be one of the best freemium VPNs available, users have to pay a token in reality even if the amount is almost insignificant. This is called the "Build A Plan" package. Here, users are billed according to the location connected to. Users get to pay $1 per month for every location connected to.
| Monthly Plan | Yearly Plan |
| --- | --- |
| $9.00 | $4.08 per month |
The free plan (Build a Plan) provides 10 GB of data transfer per month if a user registers with a personal email and 2 GB if an email isn't registered. Also, users are limited to 11 countries that include those in Europe, Hong Kong and North America.
The commercial plan offers unlimited data and access to over 110 locations. Users also will be able to generate SOCKS5, OpenVPN and IKEv2 configurations. The company allows users to connect an unlimited number of devices from just one Windscribe VPN account.
Note:
Prices may differ from the ones shown as new plans and deals are launched on a regular basis. Please be sure to check the most current price on the official website.
What are the deals of the Windscribe Service?
Windscribe is one of the most economical VPNs, offering several deals including: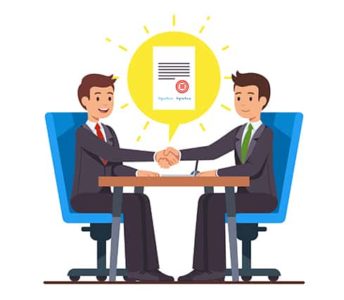 Windscribe Free: Windscribe can be used for free for as long as possible. Upon registering with a valid email address, a user receives 10 GB worth of data per month, unlimited access to internet connections and free access to over 10 countries across the globe.
Windscribe Pro: The Windscribe Pro plan offers users unlimited data for infinite protection and can unblock all locations, which consist of over 63 countries and 110 cities. Also, the Pro deal comes with IKEv2, WireGuard and OpenVPN configuration generator and a unique R.O.B.E.R.T. feature that's used to block malware, ads and trackers. The Windscribe Pro deal accepts most payment options, including bitcoin, PayPal Visa, MasterCard, Paymentwall and others. The deal is composed of a monthly plan which costs $9 per month and a yearly plan that costs $4.08 per month. There's also a "Build a Plan" package. This package enables clients to connect to a server of choice and pay on the go. Each server connected cost $1.
Promo codes for Windscribe VPN can be found on the VPN's official websites. Other websites that are easily found online also offer Windscribe vouchers and promo codes.
What Features Does Windscribe Provide?
Windscribe has many unique features. The VPN service provider has a large network with servers in more than 63 countries spread across 110 cities. R.O.B.E.R.T. is unique and enables users to block domains (ads) and selected IP addresses across all devices. Windscribe does not feature identifying logs and has the strongest encryption. Other features include configuration generator support, ScribeForce, Static IPs, Split Tunneling and Port forwarding.
| | |
| --- | --- |
| How is the speed of Windscribe? | Windscribe is not one of the top speed VPNs. While the VPN has fast speeds on local servers, Windscribe is slow at long distances. Also, the speed is slow when using the OpenVPN protocol. Generally, the farther the server, the slower the speed. |
| How is the security of Windscribe? | Windscribe is one of the safest VPNs. The VPN service provider offers lots of secure tunneling protocols, along with military-grade encryption to keep user data safe. Also, the VPN does not log any personal information. |
| What encryption technologies does Windscribe use? | Windscribe provides military-grade security to keep users safe online. The VPN offers AES 256-bit encryption to ensure data is virtually unreadable. Security is further enhanced using the 4096-bit RSA key and SHA512 algorithm. |
| Is there any leak that is detected for Windscribe? | No, there are no leaks detected for Windscribe. The VPN has a leak protection system that ensures sensitive information is safeguarded. |
| Does Windscribe have a Kill Switch? | Yes, Windscribe has a Kill Switch. Also called a network lock, the Kill Switch kicks in automatically when the VPN suffers a downtime, preventing users' data from leaking into the open. |
| Does Windscribe provide DNS Privacy? | Yes, the VPN provides DNS privacy. Windscribe encrypts users' activities, prevents DNS information from leaking and never tracks the activities of users. |
| Does Windscribe have a browser add-on? | Yes, Windscribe has browser add-ons. Windscribe is a proxy browser extension and a desktop app that work together to block trackers and ads and also restore users' access to restricted content to protect the online privacy of users. |
| Does Windscribe Keep Logs? | Windscribe does not store any identifiable logs. This includes IP timestamps, connection logs or session logs; the VPN also does not monitor user activities. However, the VPN "stores when you last used Windscribe as well as the total amount of bandwidth used in 30 days to enforce free tier limitations and prevent abuse". |
What are the Advantages of Windscribe?
The benefits of Windscribe are below.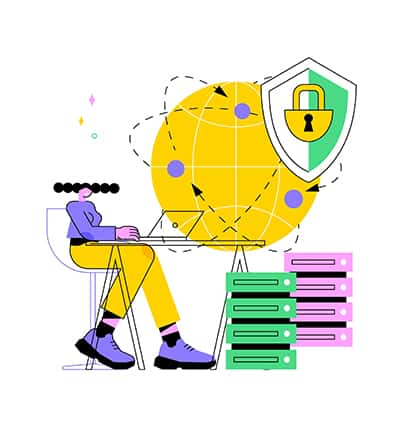 Unblocks streaming sites: Windscribe servers unblock U.S. and U.K. streaming services without any problems.
Unlimited simultaneous device connections: With only one subscription, users can connect as many devices as possible.
Plenty of payment options: Windscribe subscribers have the option of paying for their Windscribe subscription package via methods such as MasterCard, American Express, PayPal and Visa. Windscribe also offers Bitcoin as a payment option for users who want more security and anonymity with online transactions. This makes Windscribe a very practical choice for people who care about online security and privacy.
Free version available: The free plan gives users access to 11 server locations and 10 GB data bandwidth per month. The plan features an in-built kill switch, supports peer-to-peer torrenting and access to streaming sites.
Compatibility: Windscribe is compatible with most devices, including web browsers, computers, mobile phones, Wi-Fi routers, NAS and Torrent clients.
Excellent customer support: Windscribe VPN offers a total of three customer support options. These include an FAQ page, setup guides and support tickets.
What are the Disadvantages of Windscribe?
The disadvantages of Windscribe are described below.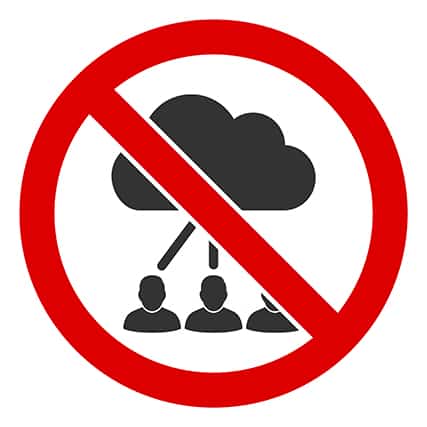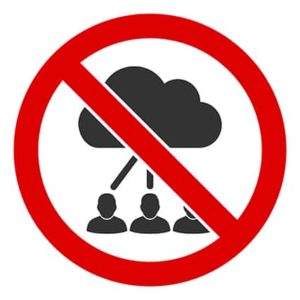 Lack of live chat feature: Windscribe VPN service does not offer users any 24/7 customer support feature such as live chat and others. Users have to make use of the email ticketing system to form a communication line with the Windscribe VPN staff.
Doesn't allow users to share accounts: Sharing a Windscribe account with others is not allowed and is against the company's Terms of Service that is signed by the user when an account is created.
VPN service is based in Canada: Windscribe operates out of Canada. That means the VPN has to deal with the Five Eyes online surveillance program since Canada is a part of that alliance.
Unusable free service because of mightily slow speeds: The VPN's free trial has a very slow speed, rendering the free plan unusable.
What are the Privacy Policies of Windscribe?

The privacy policy of Windscribe is important because the privacy policy contains details of how the VPN is being operated. Also, the privacy policy contains information on how the VPN utilizes a client's data.
A Privacy Policy is a legal document or a statement that reveals some or all of the methods a VPN uses in the gathering of a user's data. A Privacy Policy also discloses how a VPN uses, reveals and manages a client's information.
Windscribe guarantees the privacy policy by not storing any logs that can identify users. Windscribe goes further to claim that the company does not "keep connection logs, IP timestamps, session logs or monitor activity." Also, Windscribe does not store when last a user used the VPN. The company also does not store "the total amount of bandwidth used in 30 days to enforce free tier limitations and prevent abuse. This is a rolling counter and is not kept historically."
What operating systems are compatible with Windscribe?
Windscribe is compatible with the following operating systems.
Torrent clients: VUZE, qBittorrent, Deluge, uTorrent.
NAS: QNAP, Synology.
WiFi Routers: Asus, Tomato, DD-WRT.
Mobile phones: Windows Mobile, Android, iPhone.
Web browsers: Opera, Firefox, Chrome.
Computers: Ubuntu, Mac, Windows.
Note:
Users should bear in mind that the VPN protection can be used for other devices such as Smart TVs and consoles by simply installing a VPN service on a computer machine or Wi-Fi router.
The setup guides section on the official Windscribe website has plenty of information for the user on how to set up Windscribe VPN on Nvidia Shield, Kodi and Amazon Fire TV.
Also, users should note that purchasing a Wi-Fi router that is pre-flashed with Windscribe VPN is entirely possible.
Windscribe is also one of the best VPNs for streaming. The VPN can unblock Netflix, Hulu, Disney+ and Amazon Prime Video. The VPN also unblocks HBO Max, BBC iPlayer, ITV, YouTube, All 4, DAZN and Spotify.
How many simultaneous connections can be created with Windscribe?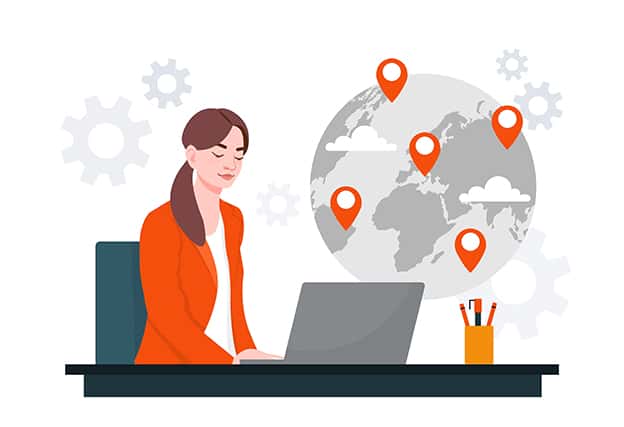 Windscribe allows users to connect to hundreds of servers available on an unlimited number of devices.
With this feature, users can connect all personal devices along with that of neighbors, family and friends. This is necessary for seamless use, online protection and all other benefits that come with the VPN service.
Note:
While the VPN allows an unlimited number of connections, users are not allowed to share data. Doing so is considered a breach of the company's policy.
What are the Windscribe Locations?
In total, there are servers in over 63 countries across 110 cities.
The many servers available ensure users can connect to the closest server, enabling speedy connections.
The VPN varies location by automatically connecting to the best location to maximize users' speeds. The VPN does not have a georestriction; if a user encounters a geo-blocked site, the VPN automatically changes location to the one required to unlock the user's preferred site. This is made possible with the VPN's location warp feature, which spoofs a user's GPS to the location of the proxy.
How to download Windscribe to your computer?
To download Windscribe on a computer, follow the steps outlined below.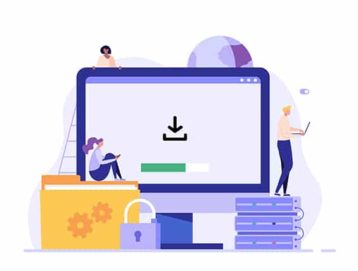 Sign up for the Windscribe VPN service by choosing either the unlimited or free plan.
If users decide to click on the unlimited plan, then the official website will ask the user to create a new username and provide a password for that username.
Users who don't want to provide their email to the company can do so because the slot is marked as optional.
After the user has correctly entered all the required information, the website would take the user to the official Windscribe VPN user portal.
At this stage, the user is required to indicate if the VPN usage stats such as bandwidth usage and account status should be revealed.
Download the official VPN by going to the downloads areas.
After the installation process has finished, the user should be able to log in to the VPN via the previous credentials.
Logging into Windscribe is quite easy. The user will only need to provide the email and password used during signup after which access to the VPN will be given.
What is the Windscribe Company Information?
Windscribe is a commercial Virtual Private Network (VPN) service provider that provides apps for Android, Linux, Windows, iOS and macOS with support for routers and other platforms using custom configurations.
Importance of Company Information
The company information is important because users are provided with an insight into what the company is all about and the products and services provided.
CEO Name
Yegor Sak
Company Address
8901 9251 Yonge St, Richmond Hill, Canada
Company Phone Number for Customer Support
Not Available
Foundation date
April 20, 2016
Owner of Windscribe
Yegok Sak and Alex Paguis
Windscribe Headquarter
Richmond Hill, Canada
How many employees does Windscribe have?
17 employees
What are the social media accounts of Windscribe?
Twitter: @windscribecom
Reddit: r/Windscribe
YouTube: youtube.com/c/Windscribe
Discord: Windscribe
What is the logo of Windscribe?
What are the alternatives to Windscribe?
There are several alternatives to Windscribe including the ones below.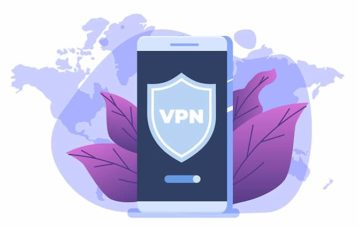 ProtonVPN
Surfshark
Speedify VPN
ExpressVPN
NordVPN
Psiphon
KeepSolid VPN Unlimited
Hotspot Shield
TunnelBear
Hide.me
OperaVPN
Penguin Proxy
Windscribe vs CyberGhost: While CyberGhost and Windscribe are some of the Chrome leading VPNs, CyberGhost VPN is better than Windscribe. This is because the former has 7730 servers across 90 countries. The VPN also provides fast speed, has excellent security features and offers a great monthly discount.
Windscribe vs ExpressVPN: With over 3000 servers in 90 countries, super-fast speed and top-notch security features, Express VPN is better than Windscribe.
Windscribe vs Surfshark: While Surfshark is better for Mac devices, Windscribe is better for Windows. Also, Windscribe provides better speed than Surfshark. However, Surfshark has a better price point and offers more features.
Windscribe vs NordVPN: Both Windscribe and NordVPN are some of the Firefox leading VPNs. Windscribe has lower monthly rates than NordVPN but the latter has more features including specialized servers, military-grade extensive security features, better speed and better performance.