A VPN (virtual private network) is a service that enables users to access the internet safely and anonymously. By establishing safe and encrypted connections, VPNs protect users' online identities. Since cybercriminals can use an exposed IP address to steal users' personal information for nefarious purposes, many security-conscious consumers subscribe to a full VPN service to safeguard all personal smart devices. Similarly, many use VPNs as a browser add-on to improve security. Browsers are an essential aspect of internet communication, which requires strong encryption to prevent spoofing and eavesdropping. Firefox, one of the most popular browsers, plays a vital part in delivering users' requests. Mozilla's Firefox is an open-source web browser that is fast and secure.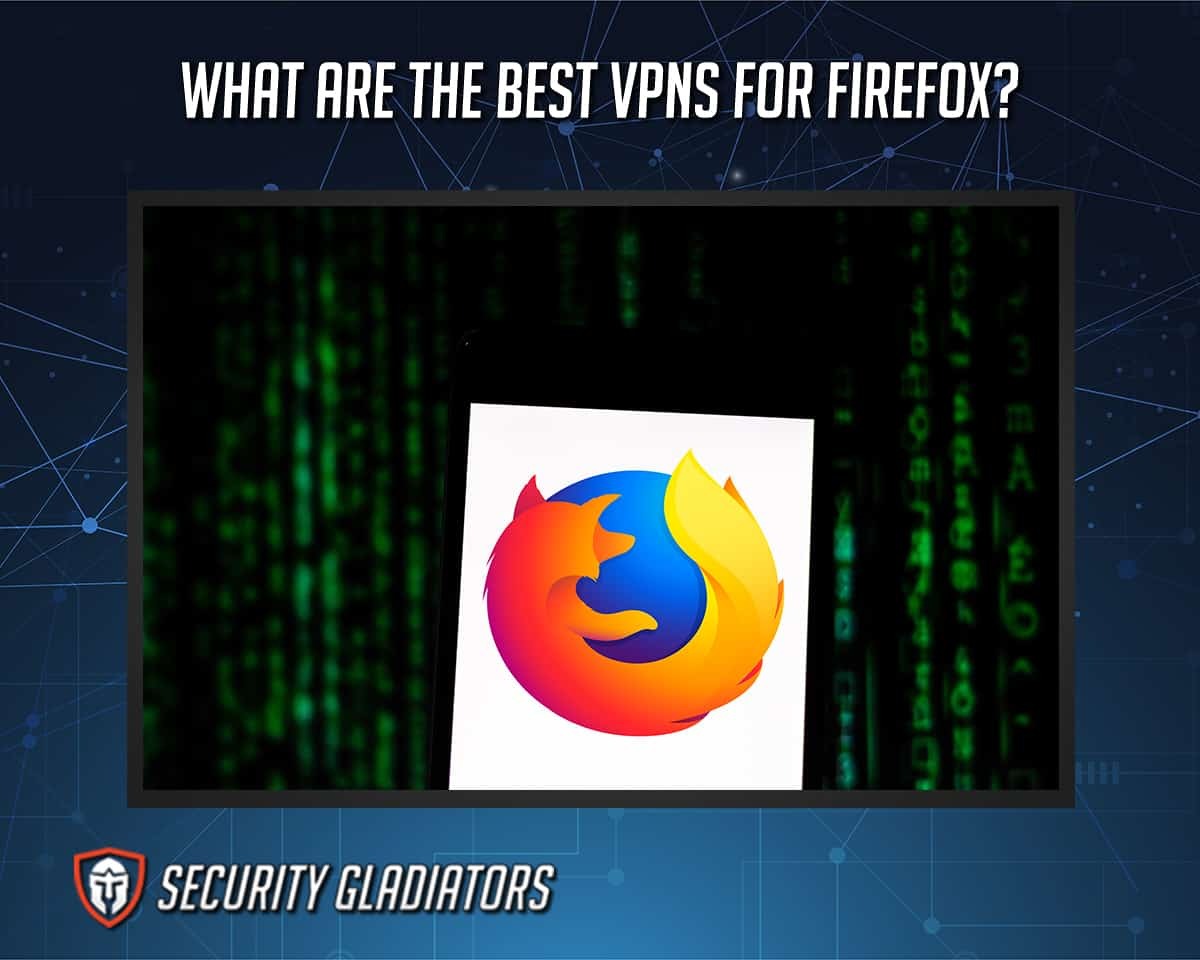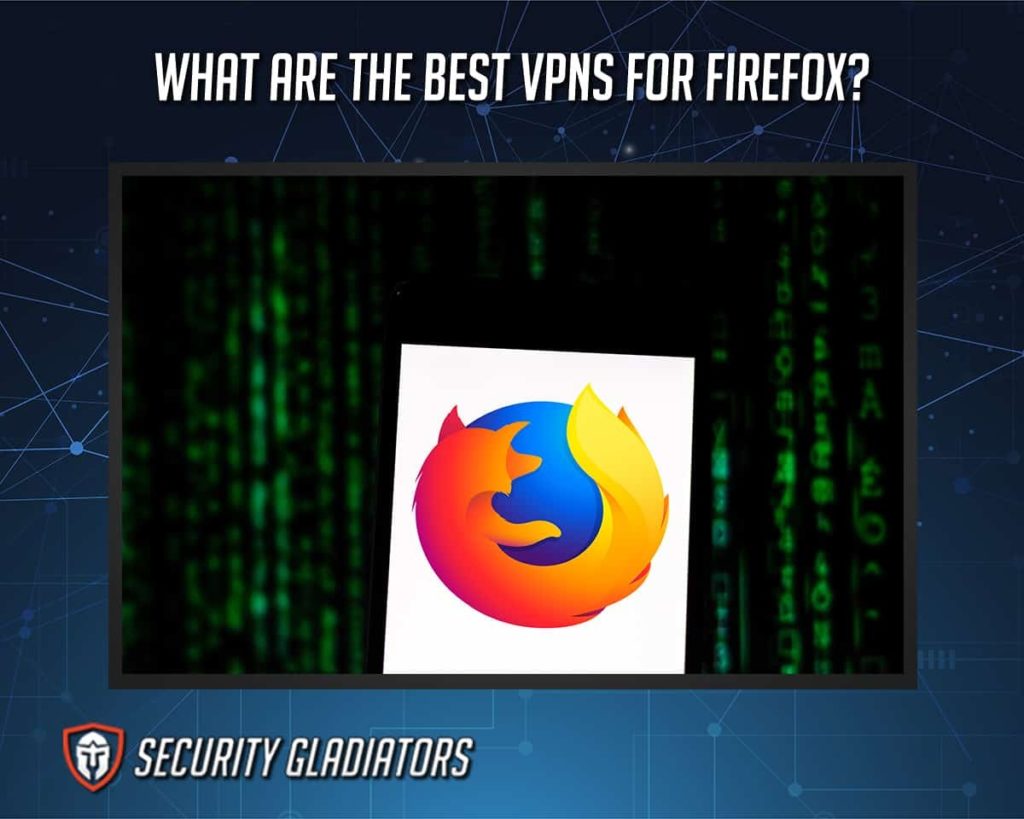 To combat cyber dangers, relying solely on a browser's security is not adequate. As a result, every Firefox user requires VPNs that work with Firefox and hide the user's IP address when browsing. Users can also utilize the VPN to access georestricted content. As a result, some VPNs offer enhanced security for Firefox, ensuring that users' data is protected online and illegal access is avoided. The best VPNs for Firefox are listed below.
NordVPN
ZenMate
SaferVPN
Surfshark
ExpressVPN
CyberGhost
Hide.me
TunnelBear
1. NordVPN
As a Firefox extension, NordVPN encrypts and transfers users' internet traffic so that users' browsing activity is secure. Essentially, NordVPN encrypts users' internet IP addresses, preventing malicious activity.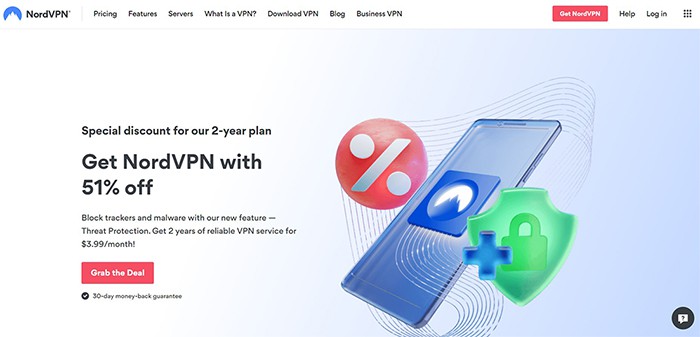 The advantages of NordVPN for Firefox are unblocking sites like Netflix and BBC iPlayer, strong security, speedy downloads, simultaneous connections, numerous features and servers, great customer support and prevention of IP leakage. More pros to this VPN are covered in Security Gladiators' full NordVPN review.
However, the disadvantages of NordVPN include the inability to select a specific server location and the unavailability of the Nordlynx protocol.
NordVPN's unique features are the program's support for six simultaneous connections, custom DNS, unlimited bandwidth and strong 256-bit encryption. The NordVPN Firefox extension's strengths are that the tool is easy to use and gives users the ability to block malware.
The VPN is protected by strong encryption. "Threat Protection Lite" is also included with the VPN Firefox addon. This function automatically limits users' access to dubious websites, lowering the risk of malware infection.
NordVPN has three pricing tiers: a one-month plan for $11.99, a one-year plan for $4.99 monthly and a two-year plan for $3.99 monthly. Tefincom S. is the parent company of NordVPN, which is based in Panama.
To use the Firefox extension, users need to visit the VPN's website and download the NordVPN plugin for Firefox. After completing the setup, users can begin using the addon by clicking "Quick Connect."
---
2. ZenMate
ZenMate is a lightweight Firefox VPN that makes internet security simple. ZenMate is inexpensive, secure and easy to use. The VPN features mobile and desktop apps and browser support, making security easy.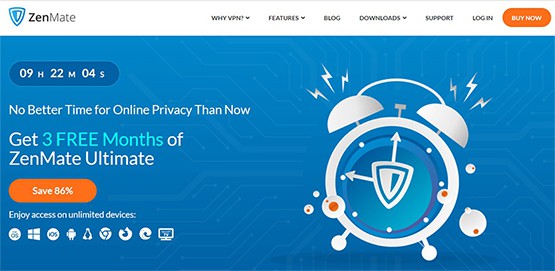 ZenMate for Firefox offers good security, ease of use, servers in major countries, affordability, a money-back guarantee and excellent customer service. However, the biggest disadvantage of using the VPN is that the program's speed may not satisfy users' expectations. In addition, the VPN may not work in China, Saudi Arabia or Iran.
ZenMate also boasts several unique features, including easy setup, limitless bandwidth, a refund policy and streaming support. The strong points of ZenMate include the excellent user interface and the VPN's location, which contributed to the privacy policy.
As covered in a separate ZenMate review, the security features of this VPN include 128-bit encryption and a kill switch that protects users' data if the VPN is unexpectedly disconnected. DNS leak prevention is also included in this VPN service.
ZenMate is a premium VPN with a free version available. One-month pricing is $10.99, one-year pricing is $4.49 monthly and three-year pricing is $1.51 monthly. The company in charge of ZenMate is Kape Technologies.
The browser's VPN feature improves Firefox security and privacy by encrypting users' IP addresses. Users can also use the VPN to visit websites restricted by the user's location. To install the ZenMate extension for Firefox, users must first go to the VPN's website.
---
3. SaferVPN
SaferVPN, now known as StrongVPN, is a basic Firefox addon that is equally uncomplicated. This VPN offers Firefox users fast speeds and full access to restricted areas. SaferVPN stresses users' privacy and security, similar to other Firefox VPNs.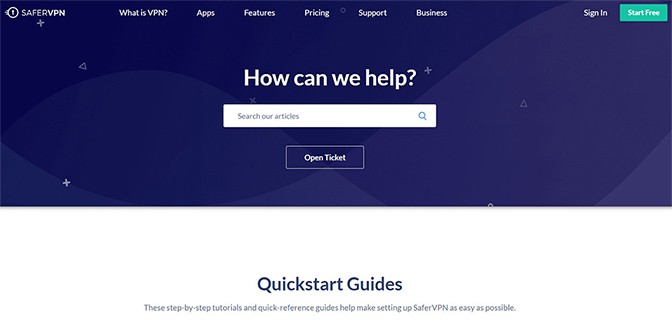 As covered in the full SaferVPN review, this VPN includes a good privacy policy, security features, no ads, access to georestricted content and customer support. However, SaferVPN's disadvantages include limited bandwidth on the free trial, few servers and low capacity to handle multiple tabs on the browser.
The ease of use, simultaneous connections and unlimited data are some of the VPN's standout features. Similarly, the VPN does a good job of preserving users' internet privacy.
SaferVPN protects users' online privacy with high-end encryption and useful security features. AES-256 encryption, a kill switch, IKEv2 and OpenVPN are among the data encryption methods used by this VPN.
SaferVPN's monthly plans start at $3.85 per month, while the yearly plans start at $27.99 per year, based on the current discounts. Safer Social, Ltd. is the company that developed SaferVPN.
SaferVPN works as a cybersecurity tool attached to a Firefox browser. The most common use of SaferVPN is for secure browsing. Users must, however, visit the website to obtain a Firefox extension. Users can also install the SaferVPN extension from the Firefox addons platform.
---
4. Surfshark
Surfshark is widely regarded as one of the most effective VPNs available. This VPN comes with a proxy addon that works on various devices. The VPN is mostly fast, has robust encryption, a strict privacy policy and is reasonably priced.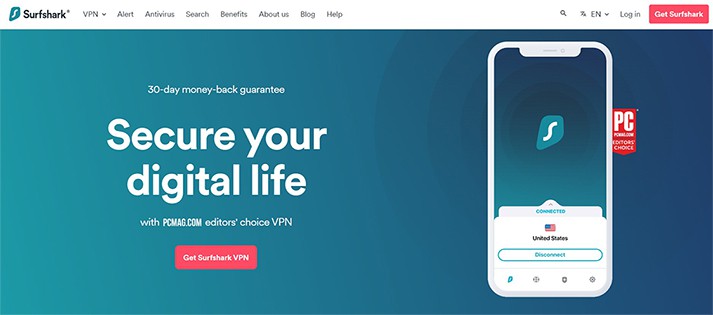 Based on a full Surfshark review, the advantages of using Surfshark include support for streaming, strong encryption, unblocking georestricted content, unlimited connections, excellent customer service, a money-back guarantee and numerous features.
However, Surfshark's relatively small server network is a clear disadvantage. Even though there are 3,200 servers available, the network only covers 65 countries. Some of Surfshark's competitors have coverage for more countries/regions.
Surfshark also offers extra features such as CleanWeb for virus removal, unlimited connections, support for torrenting, an independent security assessment and a no-logs policy. Surfshark's distinguishing qualities are the VPN's dependability and ability to provide good value for customers' money.
Surfshark maintains a strong no-log policy as a VPN that prioritizes users' privacy. In addition, the VPN's browsers have been subjected to a third-party audit. To protect users from unwanted advertisements and viruses, Surfshark employs 256-bit encryption, DNS and IPv6 leak protection and CleanWeb technology.
The VPN proxy plugin makes internet security accessible to everyone by integrating three payment plans. With the current discounts on offer, Surfshark's monthly plans start at $12.95 for the one-month deal, $3.99 per month for the one-year subscription and $2.49 per month for the 24-month plan. Nord Security, another cybersecurity firm, merged with Surfshark in 2023.
The VPN proxy plugin operates so that users' online anonymity is protected while the VPN's performance is not jeopardized. Users can download the Firefox addon from the website as a simple VPN.
---
5. ExpressVPN
ExpressVPN is a one-of-a-kind VPN that works well with Firefox and other browsers like Chrome and Safari. Unlike other browser extensions, users must download the VPN software to use the Firefox extension. This VPN protects users' identities while ensuring secure and fast browsing.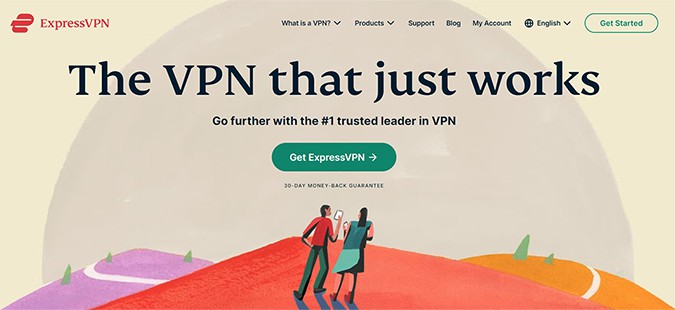 As detailed in the full ExpressVPN review, some of the advantages of utilizing ExpressVPN are the ability to unblock streaming sites such as Netflix and BBC iPlayer, a money-back guarantee, split tunneling and solid encryption. The negatives of using ExpressVPN, on the other hand, are the high prices and the fact that the addon cannot be used independently.
Nevertheless, the unique features of ExpressVPN include a privacy policy, simultaneous connection, strong VPN protocols and DNS protection. Likewise, users can use the VPN app on every device and switch to almost 17 languages.
While speed is certainly one of the strong sides of ExpressVPN, the software also places high importance on security and ensures that suitable security features are in place. ExpressVPN employs strong encryption and protocols such as military-grade 256-bit encryption, IKEv2, smart DNS and a kill switch and does not keep logs of users' activities.
This Firefox plugin costs $12.95 per month for one month, $9.99 per month for six months and $6.67 per month for a year. Kape Technologies is the company in charge of ExpressVPN.
The VPN plugin for Firefox works similarly to the VPN program. Users must, however, download the ExpressVPN app and Firefox extension. Additionally, ExpressVPN for Firefox encrypts users' online actions while allowing users to change locations, connect and surf securely while browsing.
---
6. CyberGhost
CyberGhost is an easy-to-use Firefox addon with servers in over 90 countries. This addon is completely free and provides basic privacy and security protection. Users can, however, pay to have access to the software's sophisticated security.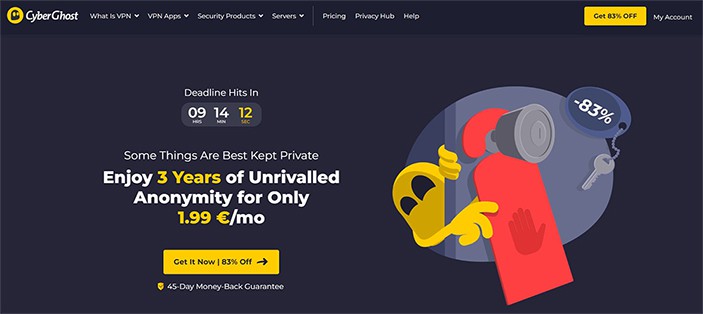 The VPN's advantages include free usage, beginner friendliness, great speeds, a no-logs policy and good security. The disadvantages of using CyberGhost, however, include the limitations of the free plan, access to only four locations and the need for more security features.
CyberGhost has several unique features, such as military-grade encryption, excellent customer service, data privacy and protection for users' WiFi connections. Similarly, according to a separate
CyberGhost review
, the VPN's key strong point is the stringent no-logs policy, ensuring users' online security.
The CyberGhost Proxy addon was developed on the Ethereum blockchain to ensure data privacy. In addition, CyberGhost uses unbreakable 256-bit encryption.
CyberGhost has paid plans, even though the Firefox plugin is free. CyberGhost's one-month, one-year, two-year and three-year plans cost $12.99, $4.29, $3.25 and $2.29 monthly, respectively. Kape Technologies is the company that owns CyberGhost.
The CyberGhost proxy addon for Firefox is a freeware program that improves the browser's security. The VPN encrypts users' browser traffic, making it difficult for criminals to steal information. Users can connect by pressing the power button, making this a simple addon to use.
---
7. hide.me
hide.me is a dependable Firefox extension for privacy and unblocking georestricted content that is free. Users may browse safely and quickly with the hide.me proxy addon for Firefox.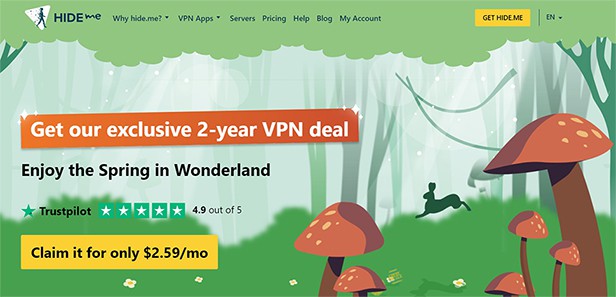 The advantages of the proxy extension are free usage, simple to use, WebRTC leak protection, no logs, great customer support and secure browsing. However, the advantages of this proxy include limited available countries on the free plan, limited features and slow speed.
Based on a complete
hide.me review
, the unique features are that the tool is free to use, provides IP protection and offers advanced paid features. Solid protocol technology and the ability to shield Firefox users from spoofing and other online threats are two of the VPN's strongest features. Furthermore, no registration is required.
hide.me secures users on public WiFi networks and uses industry-standard AES 256-bit encryption to hide users' IP addresses while browsing. Strong protocols like WireGuard, OpenVPN (UDP/TCP), IKEv2, SoftEther and SSTP are also used by the proxy extension.
hide.me is a Firefox addon that provides free security. However, premium programs cost $9.95, $6.66 and $3.84 monthly for one month, 12 months and 24 months, respectively. hide.me is owned by eVenture Ltd., a Labuan Island corporation.
hide.me is a proxy plugin that provides security and privacy. With a single click to enable the VPN, Firefox becomes encrypted and any requests performed will not reveal the users' true identities. As a result, fraudsters are unable to steal information from users.
---
8. TunnelBear
TunnelBear is a popular free Firefox extension used by over 20 million people. The proxy plugin allows users to surf the internet without fear of being hacked or having their access banned.
TunnelBear for Firefox has advantages, including quick browsing, access to banned websites, safe surfing, lightweight and excellent customer service. But the drawbacks include few advanced features, limited server locations and no live chat assistance.
As covered in the full
TunnelBear review
, this VPN's distinctive features include data plans on the free subscription, simultaneous connections and simple navigation. Extra tools to restrict advertisements and secure users' data online are included in this VPN's selling points as well.
To protect users' data, TunnelBear employs industry-standard 256-bit AES encryption. An independent security audit was also performed on the VPN.
TunnelBear has both free and premium subscription plans. The paid subscriptions include "Unlimited" and "Teams," which cost $3.33 and $5.75 per month. TunnelBear is owned by McAfee, a California-based cybersecurity firm.
TunnelBear is a lightweight Firefox extension that encrypts users' internet traffic. When users install TunnelBear as an extension for Firefox, users' real IP addresses are hidden from cybercriminals and other third parties on the internet.
---
What are the Benefits of Using a VPN on Firefox?
VPNs, in general, allow users to access the internet privately and securely while still maintaining speed. Similarly, utilizing a VPN on Firefox encrypts the traffic transferred through users' browsers.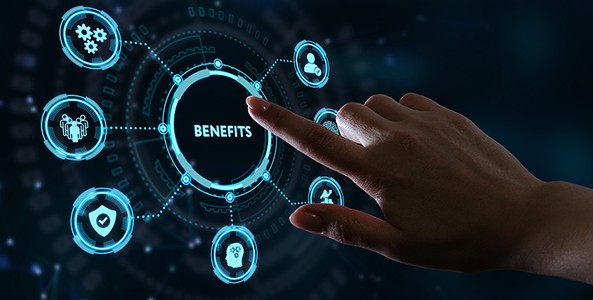 Firefox users can also use a VPN to access georestricted website content. This indicates that the VPN has assigned the user a different IP address, allowing users to access content in that region.
Note:
Another significant advantage of utilizing a VPN on Firefox is the protection of users' personal information on any website or online service.
How to Enable a VPN with Mozilla Firefox
Users can use Mozilla Firefox to connect to a VPN in various ways. The first approach uses the VPN's website or the Mozilla addon library, as explained in the steps below.
Users can click "Get extension" or "Add to Firefox" on Mozilla's addon library.
The addon will appear in the Firefox browser window's upper-left corner.
By clicking the icon to access the VPN, Firefox users can modify the VPN.
Manual configuration is another option for enabling a VPN with Mozilla Firefox. The steps for this are given below.
Click the hamburger menu in the top-right corner of the Firefox browser and select "Option."
Then, click "Settings" after scrolling down to "Network Settings."
Look at the manual proxy settings. A page will appear, prompting users to enter the VPN provider's IP address and port.
Are There Any Firefox Addons for VPNs?
Firefox addons are software applications that can be implemented as part of the browser to improve or change the platform's functionality. Addons exist primarily to improve the user experience. Firefox extensions can also be used to remove unnecessary features like ads. Firefox VPN addons allow users to have more security while using search engines, visiting websites and accessing online services.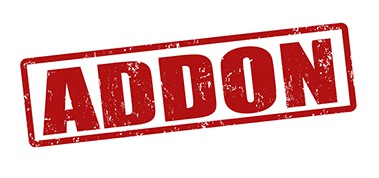 Users can choose from the best Firefox addons by visiting the Mozilla Firefox addon library. Users can also choose addons by selecting the Firefox icon in the browser's upper right corner. Users can then select a favorite extension and enable the addon by clicking the "Enable" button.
What is the Difference Between a VPN Addon and a VPN App for Firefox?
Users' online activities are encrypted using a VPN addon or VPN software. A VPN addon acts as a proxy rather than a VPN, whereas a VPN app encrypts all internet traffic across all applications at the operating system level. A VPN addon protects only the browser traffic. VPN addons appear to be less secure and slower than the VPN software.
Does Firefox Have Its Own VPN?
A VPN is now incorporated into Firefox with the name "Mozilla Firefox VPN." The service has over 400 servers and supports multiple connections simultaneously. The VPN is available for Windows, iOS, Android and other operating systems. Users must download the Mozilla Firefox VPN and log in with the Firefox account details the first time the VPN is enabled. Then, to get started, turn on the VPN.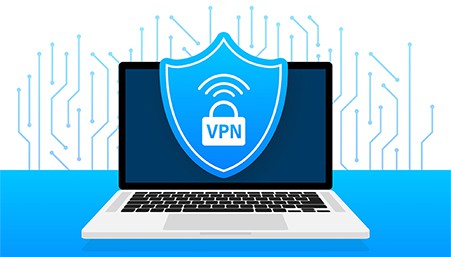 After downloading the program, users can select a desired server from the connection menu to use the VPN. A single Mozilla Firefox login can be used to connect up to five devices.