ZenMate is a VPN service based in Germany that protects users' internet data with strong encryption to hide sensitive information from governments, stalkers, and other third parties. ZenMate is a VPN for non-technical users and offers basic protection for online privacy.
ZenMate is a low-cost VPN, costing $10.99 a month on average. ZenMate provides three packages: the free, Pro, and Ultimate. One-month, one-year, and three-year VPN packages are available for the ZenMate Ultimate deal. For the Ultimate deal, ZenMate is currently offering an 86% discount on the three-year package and a 59% discount on the one-year package (at the time of writing). For the Pro package, which is meant for browsers, one-month, six-month, and one-year packages are available.
ZenMate's average download speed is between 29 and 32 Mbps and ZenMate is compatible with major OS systems despite being a low-cost VPN with a minimal interface. The supported operating systems are macOS, iOS, Linux, Android, Windows, Chrome, Firefox, Edge, Smart TVs, routers, and Opera. The Zenmate VPN extension is just as safe as the software.
ZenMate has over 4000 servers in over 80 countries around the world. ZenMate VPN's servers can handle any protocol, and users can encrypt internet browsing by selecting any preferred protocol. The ZenMate protocols are iKEv2, L2TP/IPsec, and OpenVPN. ZenMate also employs 256-AES military-grade encryption to protect users' data from prying eyes and hazardous cyber-criminals, further strengthening its security.
Zenmate's major goal is to allow consumers to extend internet security to all various devices. ZenMate is one of the most user-friendly VPN services available today, being both simple to set up and use. The ZenMate VPN website's home page is straightforward and uncluttered, allowing visitors to access all VPN information immediately. Overall, ZenMate's software is simple to use, and users can accomplish a lot with only one click. There aren't a lot of extra settings, so everything is easy to locate and activate.
Zenmate Premium VPN is a popular choice for non-technical users. Many customers chose this VPN since the service is inexpensive, compatible with a wide range of devices, unblocks major streaming services, and protects data.
What is the cost of ZenMate?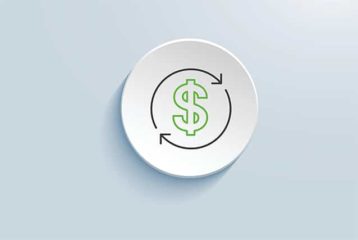 ZenMate costs $10.99 on average. The price of a VPN is determined by many factors, including the duration of usage, the package chosen, the purpose of usage, and whether or not a discount is available. Because of the 59% reduction off the regular price of $10.99 per month, the annual cost of ZenMate Ultimate is currently only $4.49 per month (billed $53.88 annually) at the time of writing. Due to the 75% discount, the annual cost of ZenMate Pro is $1.99 per month (billed $23.88 annually).
How much does ZenMate cost per month?
ZenMate costs $10.99 per month. Also, the monthly cost of the ZenMate Pro package for browsers is $7.99.
What deals are available for ZenMate?
The deals available to use ZenMate are listed below.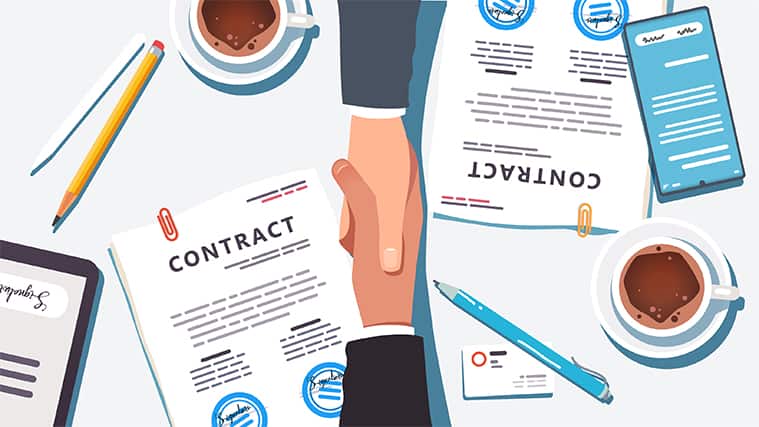 ZenMate Free: The free package involves Chrome, Firefox & Edge, a 100% no logs policy, four countries, one device with a max speed of 2 MB/s. This package is free.
ZenMate Pro: This package is a deal for browsers and involves, Chrome, Firefox, and Edge, a 100 percent no-logs policy, 4000 servers in 80+ countries, unlimited browsers, unlimited speed, optimized streaming servers, stealth connection function, smart locations, whitelist feature, a 30-day money-back guarantee, and 24/7 personal support The cost of this package is $7.99 per month.
ZenMate Ultimate: This package involves compatibility across all platforms, a 100 percent no-logs policy, 4000 servers in 80+ countries, unlimited devices, unlimited speed, optimized streaming servers, a stealth connection feature, smart locations, whitelist feature, personal support, P2P support, OpenVPN, and a 30-day money-back guarantee. The monthly fee of ZenMate Ultimate is $10.99.
Pro Tip:
The most popular package is ZenMate Ultimate, so for most users, the ZenMate cost is $10.99 per month.
Is the ZenMate VPN Extension Free?
ZenMate VPN is a free VPN extension. The VPN extension is available for all packages, although with varying levels of added protection. ZenMate offers a maximum speed of 2Mbps on one device, with access to only four countries, and a 100% no-logs policy, as is common with freemium VPNs with limited features. Another option to take advantage of the free extension is to use the refund policy strategy to get the most out of the ZenMate VPN extension.
What is the Difference between the Pro and Ultimate Plan of ZenMate?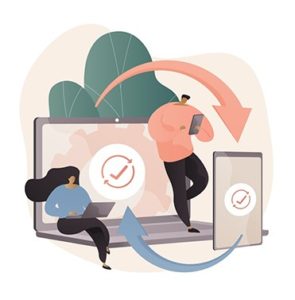 Zenmate Pro is only for Chrome, Mozilla Firefox, and Microsoft Edge extensions. ZenMate Ultimate, on the other hand, is compatible with, and supports a wide range of devices, including Windows, Mac, Android, iOS, OpenVPN, and web browsers. Both plans include a 30-day money-back guarantee, access to over 4000 servers in more than 80 countries, unlimited devices, and limitless speed support. ZenMate Pro and Ultimate also offer personal support 24/7.
ZenMate Pro is $7.99 per month, while ZenMate Ultimate is $10.99. Zenmate Pro is exclusively available for streaming in the United States and the United Kingdom. In contrast, Zenmate Ultimate is available in the United States, the United Kingdom, Italy, India, Germany, France, Canada, Brazil, and Austria. P2P and OpenVPN are supported by ZenMate Ultimate, but not by ZenMate Pro.
Both packages are similar; however, ZenMate Ultimate has more functionality. Unlike the Pro edition, the Ultimate bundle appears to be more comprehensive. The Zen Ultimate is expensive but provides the best services to users. Zenmate Pro is best for personal usage, while ZenMate Ultimate is best for small and large enterprises. However, it is more rational to choose the ZenMate Ultimate because of the extra features and wide device coverage.
How much does ZenMate cost after 2 years?
A 2-year package is not currently available from ZenMate VPN. Users can, however, choose another payment package to continue using the VPN after 24 months.
What are the advantages of ZenMate?
The advantages of the ZenMate VPN are listed below.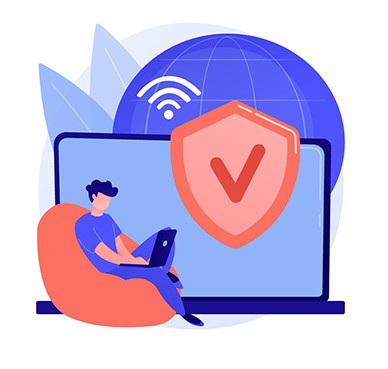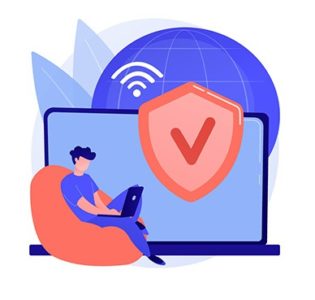 Easy to use: ZenMate VPN is simple and easy to use, especially for those who have never used a VPN before or have minimal technical knowledge. The user interface is straightforward and allows users to browse the software.
Multi-platform compatibility: ZenMate is a VPN that works on Windows, Mac OS X, Android, Linux, iOS, and even Amazon Fire TV. The VPN's security features cover all platforms. Browser extensions are also compatible with the VPN and are just as secure as the mobile or desktop software.
Unlimited Simultaneous connections: ZenMate can be used on as many devices as desired with a single subscription. This package is free of charge, and it ensures that ZenMate protects all of the users' devices.
30-day money-back guarantee: ZenMate VPN allows customers to test the VPN for free. The VPN's refund policy is only offered to new users before the end of the 30-day trial period.
Excellent security: To keep users' data safe, ZenMate includes all of the essential security features, such as OpenVPN, AES-256, a kill switch, leak blocking, and ad blockers.
Unblocks geo-restricted websites: ZenMate can bypass geo-restrictions, allowing users to access unrestricted media material. Netflix, BBC iPlayer, Hulu, Amazon Prime, HBO NOW, Disney Plus, YouTube, and other streaming services are unblocked by the VPN.
What are the disadvantages of ZenMate?
The disadvantages of the ZenMate VPN are listed below.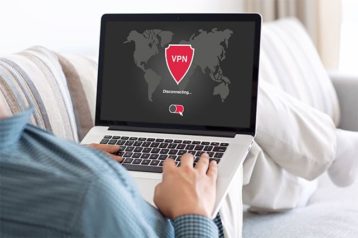 VPN location: ZenMate is situated in Germany, one of the 14 Eyes alliance's members. This alliance allows member nations' governments to monitor citizens from other countries. For people that value privacy, this could be a problem. Although the VPN promises a no-logs policy, the location is still an important factor to consider.
No audit: ZenMate VPN does not keep or sell any information about the user. The VPN, on the other hand, is yet to be audited to check and authenticate the security status.
Slow customer support response: ZenMate now includes a live chat feature with customer support, but response times can be slow.
How is the speed of ZenMate?
ZenMate's average download speed is between 28 and 32Mbps. The maximum speed is likely to be in the 200+Mbps range, with the minimum speed falling slightly below the average speed. The influence of certain speed factors determines every VPN's speed. VPNs speed factors include ISP speed, server load, server location, encryption level, protocols used, and network type. Based on the differences in the speed factors discussed earlier, some VPNs are faster than others. Quick VPNs such as ExpressVPN, PIA VPN, and NordVPN are faster than ZenMate VPN.
How is the security of ZenMate?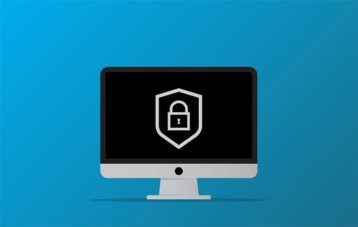 The ZenMate VPN plugin masks the user's IP address to browser traffic. The VPN service made it clear that the VPN couldn't stop IP leaks caused by Flash Player. However, it was discovered a few years ago that ZenMate was leaking users' IP addresses. WebRTC Protect, a built-in function of the ZenMate VPN browser extension, preserves users' privacy by totally deactivating WebRTC when activated.
Zenmate protects users' online privacy and ensures that online activity is secure at all times. One of the best ways to avoid ransomware is to use Zenmate VPN. Users' data is encrypted, and the VPN detects malicious information.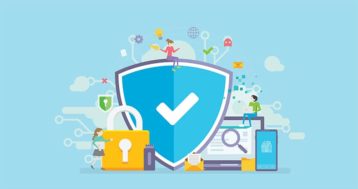 Data protection is a top priority for ZenMate VPN, and ZenGuard's data protection declaration is based on the terms used by European legislators while passing the General Data Protection Regulation (GDPR). ZenMate collects the name, address, e-mail address, username, and payment information from its users during registration. This data is gathered to ensure that the user's account and subscription are properly managed and provide excellent customer service.
ZenMate also collects data linked to website usage information, such as the IP address and approximate location, as part of the VPN's fraud detection efforts. The VPN also collects transaction information such as products purchased, the price paid, billing method, partial credit card information, chargeback requests, and canceled orders. However, none of the data is linked to any action carried out by the user within the ZenMate VPN tunnel. Furthermore, the data is not recorded, tracked, or kept in any way.
This is important:
ZenMate VPN is one of the secure VPNs that support OpenVPN, IPSec, IKEv2, and L2TP protocols. With over 18 years of open source development experience, OpenVPN is a trustworthy, stable, and secure protocol. IKEv2 (Internet Key Exchange version 2) is a protocol that is both fast and safe.
What encryption technologies does ZenMate use?
ZenMate encrypts user data using modern industry standards. ZenMate VPN employs a variety of encryption and protocol options, which are listed below.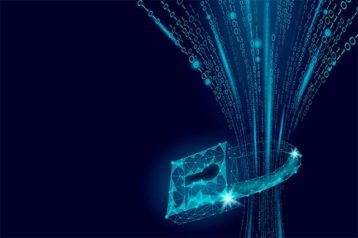 TLS 1.2 (RFC 5246) protocol
OpenVPN
IKEv2
PFS (Perfect Forward Secrecy)
AES 128-bit encryption for browser extensions
AES 256-bit for desktop and mobile clients.
VPN tunneling protocols are a type of technology that allows VPNs to transport data over the internet securely. When data is sent over a WiFi network, ZenMate VPN scrambles the data with encryption. The data is rendered unreadable after encryption. ZenMate's OpenVPN supports up to 256-bit encryption and works with the OpenSSL library for users' control channels and data.
Have there been any leaks detected for ZenMate?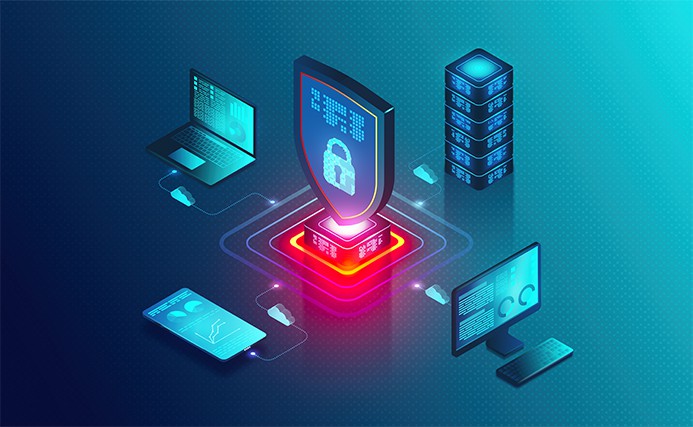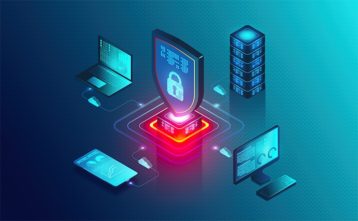 ZenMate is a simple VPN that does not reveal the user's IP address. ZenMate is the most secure way to disguise a user's IP address, visit websites, and remain anonymous online. Although, a few years ago, ZenMate and two other VPNs were discovered to be leaking IP addresses. However, no other leaks have been discovered to date.
The ability to mask one's genuine IP address is one of the most compelling reasons to utilize a VPN. When a user accesses the internet without protection, anyone can trace the IP address back to the user. Hackers and cyber thieves can track and access consumers' online data due to this. Users should, however, utilize a VPN to protect their respective IP addresses.
Does ZenMate have a Kill Switch?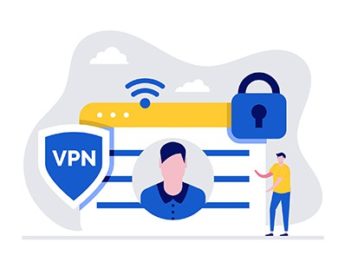 A kill switch is included in ZenMate VPN. ZenMate ensures the Kill switch feature is switched on automatically, but users can turn the feature on or off. A kill switch VPN is a fail-safe security solution that protects users if the internet goes down for whatever reason. The kill switch disconnects users from the internet if the VPN program stops working abruptly, ensuring that no sensitive data is leaked.
The kill switch is necessary because if the VPN connection is lost, the user's online activity is exposed to anyone who can see the IP address. All online activity, including websites visited by the user, can be tracked by the user's ISP, the government, or any cybercriminal.
What are the Privacy Policies of ZenMate?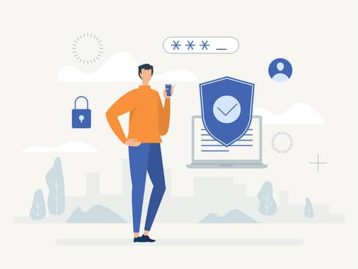 A privacy policy aims to safeguard individuals and businesses from data breaches and privacy abuses. ZenMate's privacy policy is significant since it allows the VPN service to describe the VPN's data handling method explicitly. Users and stakeholders can also rest assured that ZenMate handles sensitive data appropriately. A privacy policy is a legal document that explains how a VPN service collects, uses, discloses, and maintains a customer's data in one or more ways.
ZenMate VPN adheres to a strict log-free policy. ZenMate VPN's policy also guarantees the VPN's privacy, providing a legal guarantee for users' privacy. ZenGuard's organization places a strong emphasis on data security. When a user accesses ZenGuard's website, the VPN collects various general statistics and information. In addition, the ZenGuard GmbH email contains so-called tracking pixels for users who have subscribed to ZenMate mailings. A tracking pixel is a small graphic inserted in HTML-formatted emails to record and analyze log files. Although the VPN service tracks users' actions on emails sent, ZenMate ensures that personal information is not shared with third parties unless specifically requested.
As mentioned in the privacy policy, ZenMate does not share, sell, rent, or exchange users' data with third parties. The VPN reserves the right to share users' data if required by law to defend the VPN's rights.
Does ZenMate provide DNS Privacy?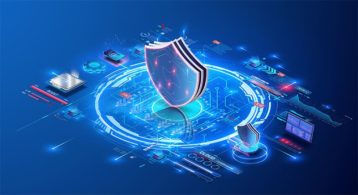 DNS privacy refers to the encryption of DNS communication and the sharing of data with DNS-authorized servers. By filtering undesired traffic and blocking harmful websites, DNS privacy adds an extra layer of security between users and the internet.
ZenMate provides DNS leak protection to keep users safe from data leaks. Users' traffic is routed through the VPN tunnel when using ZenMate. The DNS Leak Protection function prevents DNS leaks by ensuring that ZenMate can only make the DNS request. ZenMate's DNS privacy is both trustworthy and effective.
What are the Platforms that are compatible with ZenMate VPN?
The following operating systems are compatible with ZenMate VPN.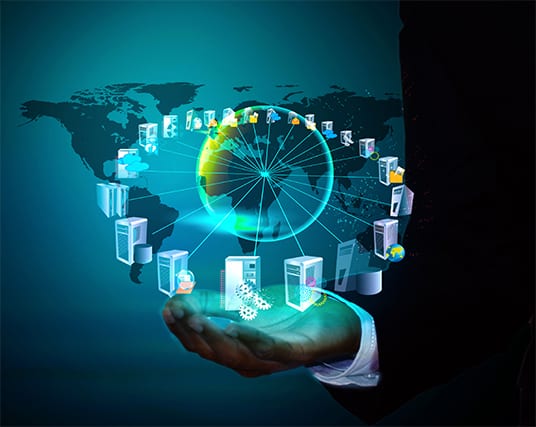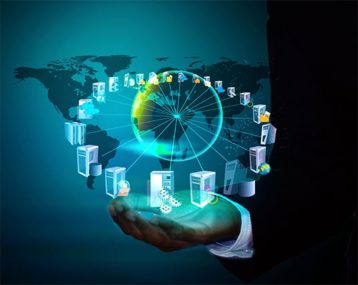 Mac
Windows
iOS
Android
Chrome
Firefox
Edge
OpenVPN
ZenMate's compatibility with various OS systems is essential for users to have a positive VPN experience. Users may own many devices, each with its own operating system. Due to ZenMate's ability to work on all devices regardless of OS, users will rely on the VPN for all online security and privacy needs on all devices. Furthermore, a VPN must be compatible with many operating systems to enhance its popularity.
1. Mobile Devices and Operating Systems
ZenMate VPN is available for Android and iOS mobile tablets and phones. The ZenMate VPN app encrypts all traffic on the user's device completely.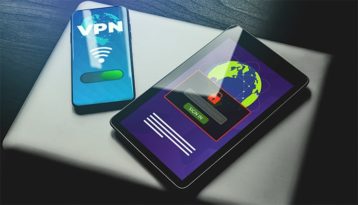 Users' personal information is kept protected online using ZenMate VPN for Mobile. Any personal device can be changed from vulnerable to secure and protected with just one click. ZenMate VPN for Mobile is an excellent solution for browsing anonymously and concealing one's IP address. In just three steps, anyone may use ZenMate on their mobile devices. Launch the software after it has been downloaded, select the preferred server, and get protected.
To get the VPN:
Go to the ZenMate website and choose a mobile OS to download.
Complete the required fields and install the VPN.
Automatically connect or choose a favorite server location.
2. Browser Extension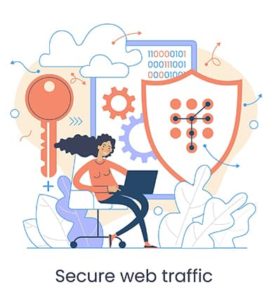 The ZenMate VPN browser protects all traffic on the user's browser. The extension is available on Google Chrome, Firefox, and Opera. Other desktop browsers based on the Chromium Open Source Browser Project are compatible with the browser extension. ZenMate is a fast and light browser extension and has a one-click install solution for compatible browsers, providing quick, hassle-free protection.
To start using ZenMate, users must first download the extension/addon. Users can also download addons for each browser separately from the addon store. After downloading, left-click on the icon to show the ZenMate menu, then change the location. The ZenMate VPN addon is activated when the icon becomes green. Zenmate, as one of the Chrome VPNs and Firefox VPNs, ensures users' data is secure and private when browsing.
3. Desktop Devices and Operating Systems
The desktop clients for Mac OS X and Windows operate beyond the browser, encrypting and safeguarding all internet traffic on the user's computer, including downloads, streaming, and other programs. System requirements must be considered when using the VPN with desktop devices. The main system requirements for Zenmate on desktop relate to the operating system, must be Windows 7 or later or Mac OSX 10.10 or later for Windows and iOS devices, respectively.
Having double-checked the system requirements, go to the VPN website and click download. Start the software after installation and connect to one of the available servers or the selected server.
4. OpenVPN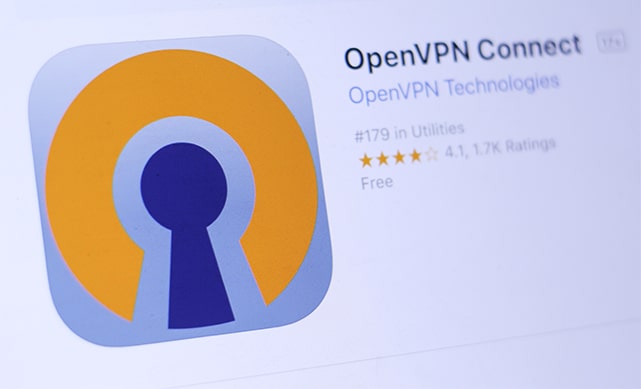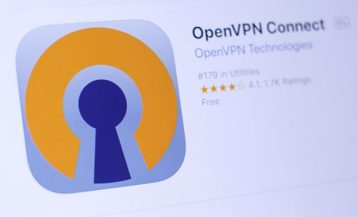 OpenVPN is included in the ZenMate Ultimate package. Users can use OpenVPN on various platforms, including Smart TVs, gaming consoles, and other operating systems. The primary goal of OpenVPN is to encrypt user traffic and provide secure data transit between the user's device and the internet. Because OpenVPN is open source and not owned by anybody, the VPN is constantly enhanced by third parties, making the software different from most encryption protocols.
The provider and the user's device determine how to set up OpenVPN. Users require two things regardless of the device being used. The OpenVPN client must be downloaded first, followed by the config file, depending on the device. Load the config file into the OpenVPN software, then log in to the VPN provider with the username and password to use OpenVPN. Then, start the OpenVPN and connect.
How many simultaneous connections can be created with ZenMate?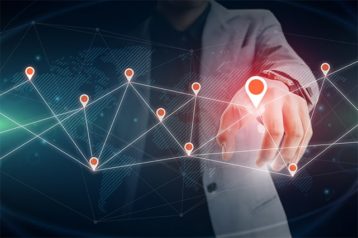 ZenMate supports unlimited simultaneous connections, so users can use the VPN on as many devices as desired without any extra costs. ZenMate allows users to use a single subscription to connect several devices. This functionality will be economical for users. The 'My Devices' area of the ZenMate account dashboard helps manage all linked devices.
To connect and protect many devices, users can manually install ZenMate on various home routers. This option is useful for devices that don't support VPN software, such as Chromecast, game consoles, and Smart TVs.
Pro Tip:
ZenMate, on the other hand, is intended for personal use. ZenMate for Business is available on the website for users who want a business package.
Where are the ZenMate Locations?
Surfshark VPN offers more than 80 locations and is expanding to serve more users. The VPN service provider covers Albania, Algeria, Argentina, Egypt, Australia, France, Nigeria, Pakistan, etc. Similarly, ZenMate VPN's huge number of countries served allows customers to choose a more convenient location quickly.
Does ZenMate have a georestriction?
ZenMate has a very clear goal in mind. The purpose of the VPN is to circumvent geo-blocking restrictions. ZenMate allows users to mask the true location by changing the IP address and bypassing network limitations to access geo-restricted websites. Everyone should use ZenMate as a Netflix VPN. Netflix, BBC iPlayer, Hulu, Amazon Prime, HBO, NOW, Disney Plus, YouTube, and other streaming services are unblocked using the VPN addon's dedicated proxy servers.
Does ZenMate have a free trial?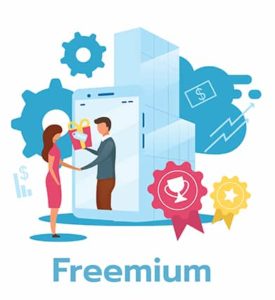 There is a free trial version of ZenMate VPN. Users can use the free trial for seven days. Users can, however, take advantage of a 30-day money-back guarantee to try ZenMate VPN Ultimate without risking any money. Users will not be restricted in time and have full access to premium features with the 30-day money-back guarantee. Before the end of the first 30 days, users must request a refund toensure the process remains free.
Freemium features include a 100% no-log policy, access to four countries, a single device connection, a maximum speed of 2Mbps, and compatibility with Chrome, Firefox, and Edge browsers.
What are the alternative browser VPNs to ZenMate?
Some alternative browser VPNs to ZenMate are ProtonVPN, CyberGhost, Hotspot Shield, WindScribe, Turbo VPN, Hide.me, and Betternet. For example, many of CyberGhost's servers specialize in P2P file sharing and streaming services and may be better than ZenMate in this regard. Additionally, free and paid Proton VPN customers get unlimited data, 256-bit encryption, and no logging, comparing similarly to ZenMate's paid package and outperforming the ZenMate free trial package.
How to download ZenMate to your computer?
Users can download ZenMate to any computer by following the instructions below.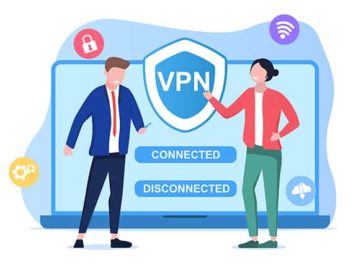 Visit the ZenMate website to choose a preferred payment plan.
Fill in the email address box and click "continue to purchase."
Click on download, and the installation process will start automatically.
After installation, fill in the required details.
Startup ZenMate and connect to the server.
How to login to ZenMate?
A login screen will display when ZenMate VPN has been installed. To log in to ZenMate, follow the steps below.
Fill in the username or email address.
Enter the password.
Connect to the VPN server and start using the VPN.
ZenMate Company Information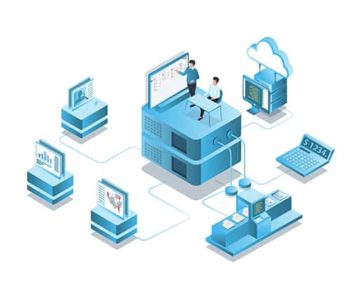 The most crucial components of a company, such as its history, management team, location, purpose statement, and legal structure, are all included in its company information. A company's information allows different groups of people to have a basic understanding of the organization's goal. Adrei Mochola is the Chief Executive Officer (CEO) of ZenMate VPN.
ZenMate's headquarters are located in Carlstrabe 50, 52531 Ubach Palenberb, Germany. ZenMate has several ways for users to contact the VPN service, but it appears that live chat is the most effective. The company's Crunchbase company profile lists a service phone number of +49 (0)30 – 2900 9405. ZenGuard introduced ZenMate VPN in 2013. Kape technologies has been the owner of Zenmate since 2018.
What is the Base country of ZenMate?
ZenMate VPN is a virtual private network (VPN) service provider in Berlin, Germany.
Who is the Owner of ZenMate?
Since 2013, ZenGuard GmbH has owned and controlled ZenMate VPN. However, that changed in 2018 when Kape Technologies acquired the company. Simon Specka and Markus are the VPN's co-founders. When Simon traveled to Vietnam and found it impossible to connect to Facebook, he came up with ZenMate VPN. Simon tried everything before realizing the connection interruption was due to the government's internet restrictions and oppression. After discussions with the co-founders, ZenMate VPN was established after two years.
Where is the ZenMate Headquarters?
ZenMate's headquarters are in ZenGuard Gmbh, carlstrabe 50, 52531 Ubach Palenberb, Germany.
How many employees does ZenMate have?
ZenMate VPN has 11 employees on LinkedIn, whereas Growjo indicated that ZenMate has 13.
What are the Social Media accounts of ZenMate?
The social media accounts and usernames of ZenMate VPN are listed below.
Facebook: Zenmate
Instagram: @Zenmate
Twitter: @ZenMate
LinkedIn: ZenMate
Is ZenMate VPN safe to use?
ZenMate is both safe and dependable. ZenMate employs unbreakable AES-256-bit encryption as well as dependable protocols. Although the VPN's location may be a privacy concern, the VPN's privacy policy guarantees that the VPN does not keep or log any user data. ZenMate provides a kill switch and DNS leak protection to keep users' data safe online. The VPN's UI is simple to understand and operate for every type of user.
What is the logo of ZenMate?
Shields makeup ZenMate VPN's logo. The shield stands for security and the VPN's ability to unblock some geo-restricted websites.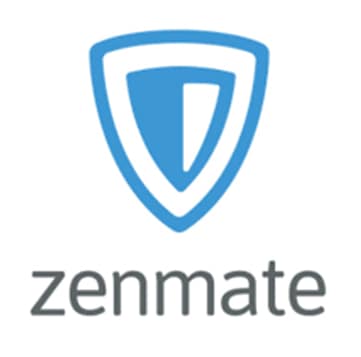 What are the Alternatives to ZenMate?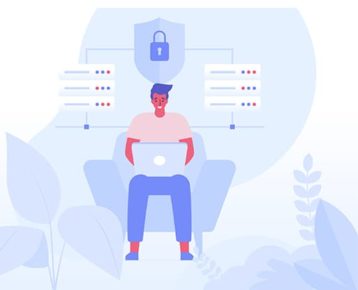 The alternatives to ZenMate are listed below.
ProtonVPN
ExpressVPN
TunnelBear VPN
Betternet
Private Internet Access
CyberGhost
ZoogVPN
Which is best: ZenMate or CyberGhost?
In terms of speed and connectivity, CyberGhost outperforms ZenMate. ZenMate does, however, allow customers to have an infinite number of simultaneous connections. CyberGhost has advanced features that enable users to stream video content from anywhere in the world without suffering significant lag. ZenMate won the monthly pricing comparison of ZenMate vs. CyberGhost. CyberGhost costs $12.99, while ZenMate VPN costs $10.99 monthly.
Which is best: ZenMate or ExpressVPN?
ExpressVPN outperforms ZenMate VPN overall. ExpressVPN has many countries covered, fast speeds, and strong security features. ZenMate does, however, offer a compelling VPN service that includes servers in popular areas, basic security features for non-techies, and the ability to unblock geo-blocked content. ExpressVPN is one of the fastest VPNs on the market and accepts various payment methods. Some of the payment options offered by ExpressVPN are Credit cards, PayPal, and other services such as WebMoney. The ZenMate vs. ExpressVPN price comparison reveals ZenMate to be the cheaper VPN. ExpressVPN costs $12.95 per month, while ZenMate costs $10.99.
Which is best: ZenMate or SurfSharkVPN?
The comparison between ZenMate VPN and SurfShark appears to be a strong tie in terms of features and performance. Both VPNs provide security and anonymity, as well as an infinite number of simultaneous connections. SurfShark, on the other hand, has proven to be a superb VPN network that offers its users outstanding speeds and extensive capabilities. ZenMate also provides users with unlimited speed, OpenVPN, and personalized assistance. The monthly subscription for SurfShark is $12.95, whereas ZenMate is $10.99. The Zenmate vs. Surfshark comparison at this price point reveals that ZenMate is more economical, while SurfShark is more expensive.
Which is best: ZenMate or NordVPN?
NordVPN outperforms ZenMate overall. NordVPN provides 5100 servers, fast bandwidth, and strong security measures. ZenMate is also a fantastic VPN that unblocks famous streaming services from outside and is fast enough for HD live streaming. The comparison of ZenMate vs. NordVPN would be incomplete without a price comparison. ZenMate has the cheapest deal at $10.99 per month, while NordVPN is $11.95.