Firefox add-ons are software or programs added into Mozilla Firefox to customize and enhance the browser's functionality. Firefox add-ons are helpful for many purposes, including helping users execute tasks more efficiently and get more out of websites. Add-ons can add new features, alter existing ones, and improve users' browsing experience by changing the browser's appearance. Users can use add-ons to block adverts, download movies from websites, integrate Firefox with social media sites like Facebook and Twitter, and add extra features to increase the browser security.
Add-ons come in many different forms, available in both free and premium editions. Furthermore, some add-ons are produced with noble intentions, while developers design others to alter Firefox's behavior in a harmful way. Adware programmers, for example, may install Firefox extensions without users' consent to inject advertisements into websites and search result pages, take over the browser's web page, insert in-browser miners, or attempt to steal login credentials from the websites the user visits.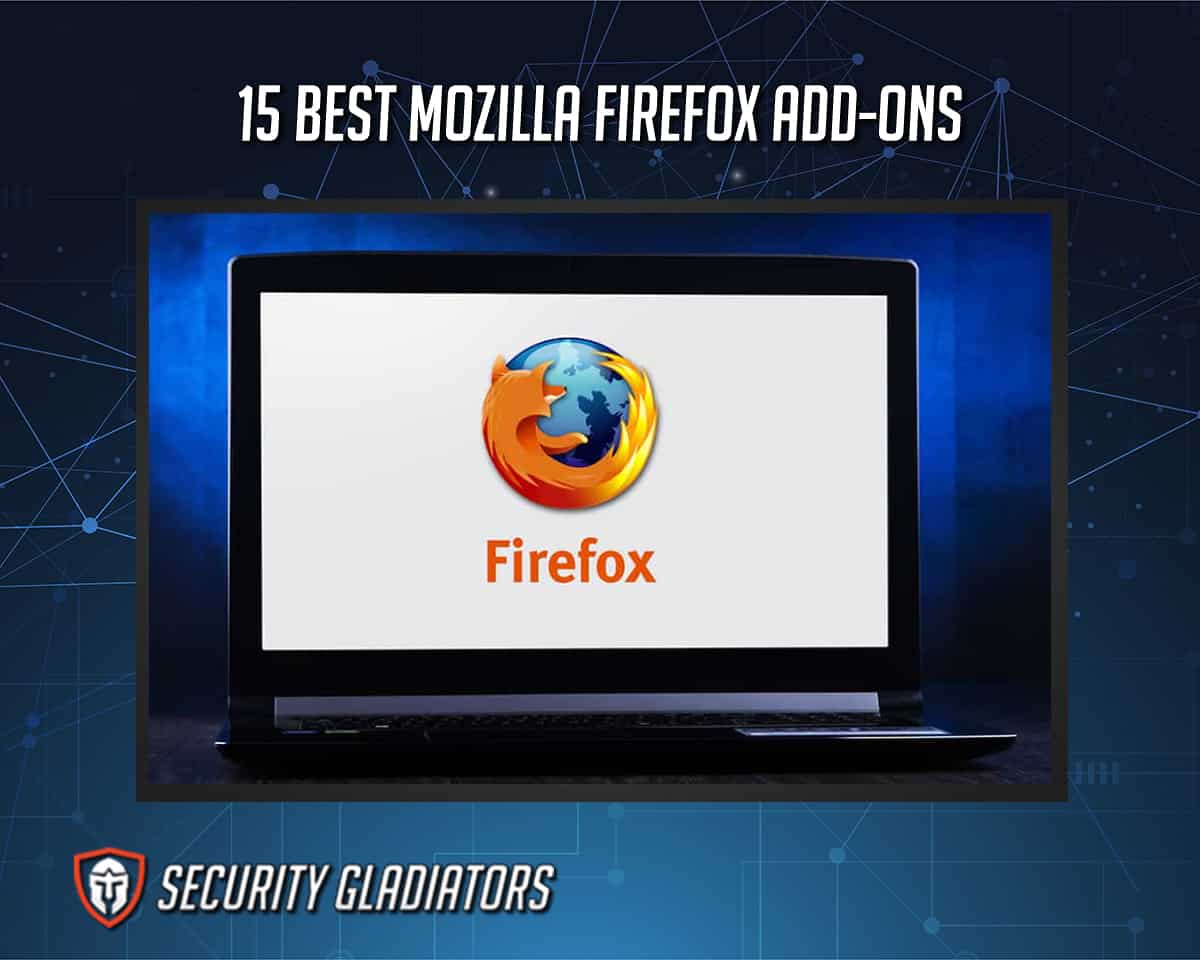 1. Hush
Hush is a Firefox extension that acts as a private bookmarking tool when used in incognito mode. Creating and accessing private bookmarks when surfing anonymously is only possible with Hush.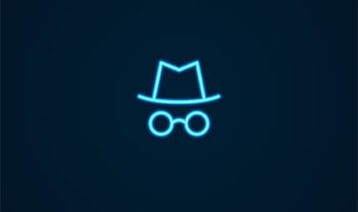 This add-on encrypts and secures password-protected bookmarks with an emphasis on security. Hush is only available in private browsing mode, and it allows users to organize multiple bookmarks with different passwords.
Hush has over 400 users and five reviews on the Firefox add-ons marketplace, averaging 3.4 out of 5 stars at the time of writing. Some of Hush's critics cite difficulties in getting a quick response from customer service, particularly when it comes to changing customers' sensitive information. Hush's incompatibility with mobile browsers is another point of contention, as some users believe that this is when private bookmarks are most needed.
Note:
The Hush add-on was last updated on April 22, 2020, when version 2.0.3 was released. Although Hush is not as well-known as other add-ons, the software comes from a reputable developer who regularly keeps the code updated. Using encrypted bookmarks also adds a layer of protection to the user's online experience.
The advantages of using the Hush add-on are listed below.
Users can save numerous bookmark sets using separate passwords.
Hush runs in private mode to avoid interfering with regular browsing sessions.
Enables the import and export of data.
Includes essential tools and settings for organizing links and bookmarks.
Clean and simple user interface.
Hush has a few notable disadvantages, which are given below.
Users may not be able to update or modify the passwords for each set of private bookmarks.
Hush users must regularly make manual backups of data.
Automatic data backup is not available.
Hush costs $1 per month or $9 per year for the premium version.
---
2. uBlock Origin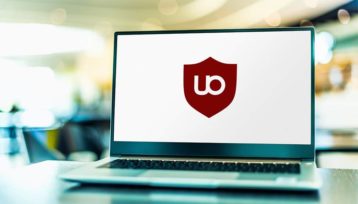 uBlock Origin is a free and open-source content-filtering and ad-blocking add-on that works seamlessly with Mozilla Firefox. The primary feature of uBlock Origin is CPU and memory efficiency. Although uBlock Origin is available for Chrome, Opera, Edge and other browsers, the Firefox version offers an extra function that helps counter websites' attempts to bypass filters.
Using uBlock Origin, users can restrict JavaScript locally or globally by using the point-and-click feature. Users can also define customized global or local rules to override entries in filter lists and a variety of other advanced capabilities. Another valuable feature of uBlock Origin is the ability to block site trackers. This software protects users' surfing data and eliminates the possibility that users' every move will be tracked and used for targeted advertising.
The bulk of Adblock Plus' filter syntax is supported by uBlock Origin. The popular filter lists EasyList and EasyPrivacy, and the malware website blocklist URLHaus is activated by default. The extensions can import hosts files, and community-maintained lists are available upon installation.
With more than 5.5 million users on the Firefox add-on store, uBlock Origin has garnered over 13,500 reviews and a rating of 4.8/5 stars at the time of writing. One of the most common criticisms about uBlock Origin is the lack of user instructions to help users navigate and comprehend the functioning of each icon. Some critics think the software does not prevent ads from YouTube, Twitter or other sites as users would expect.
uBlock Origin was first released on June 23, 2014, and by the winter of 2015, the software had expanded to other browsers. As of October 2021, the developer is still actively maintaining and updating uBlock Origin.
uBlock Origin is the best choice of add-ons because the software is swift, uses few system resources, and acts as an ad-blocker rather than allowing acceptable ads to load and display. The Firefox version even prevents IP leaks caused by WebRTC and anti-ad blocking measures. The more technical reason for this is that uBlock Origin supports scriptlet injection, allowing this add-on to cope with other unpleasant issues, such as sites that employ ad-reinsertion tactics.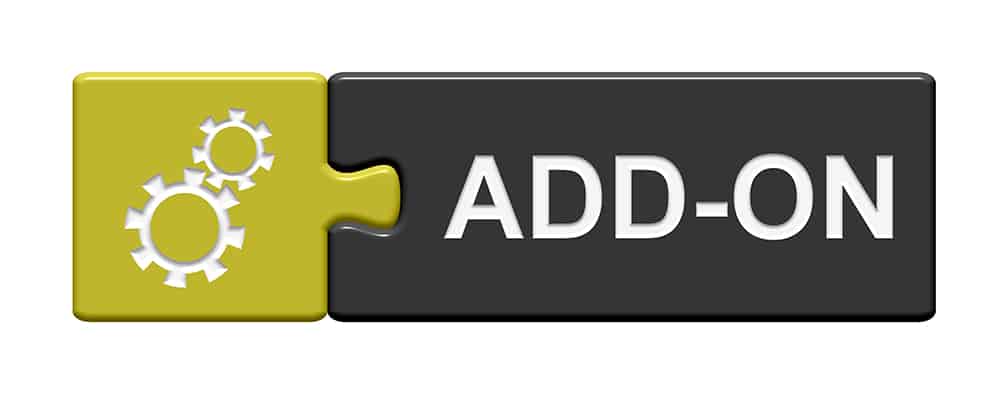 The advantages of uBlock Origin are listed below.
uBlock Origin can be activated with a single click.
The software is light and compact.
Free and open-source.
Capabilities for customization.
There are no "approved" advertisements.
Supports any operating system and most browsers.
The disadvantages of using uBlock Origin as a Firefox add-on are listed below.
The add-on only works on a desktop computer.
Some users claim that this ad-blocker failed to remove or block all ads on some pages.
The user interface only shows a limited amount of information.
Not available for mobile devices.
uBlock Origin is entirely free and open-source, meaning any developer can do whatever they want with the software for no cost. The company does not accept donations.
---
3. Cookie AutoDelete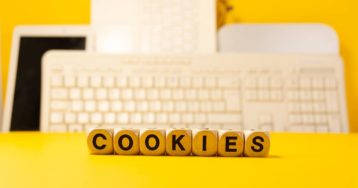 Cookie AutoDelete is a free Mozilla Firefox add-on that allows users to instantly delete cookies associated with a tab when it closes. Users can also set the add-on to delete cookies for all tabs when the browser is closed in "Session-Only" mode. This add-on deletes unnecessary cookies from closed tabs while retaining the ones that are required.
Built as a technique to improve Firefox's privacy, Cookie AutoDelete eliminates the need for users to remember to erase cookies at regular periods. Cookie AutoDelete goes further by allowing users to customize cookie policies. A user may control which sites can and cannot set cookies, which cookies are acceptable and which are not, when and how to remove cookies, and whether cookies are automatically deleted from closed tabs using the software's options menu.
Cookie AutoDelete allows users to customize browser settings and manage all cookies, give temporary permission, block all/only third-party cookies and view other cookie choices.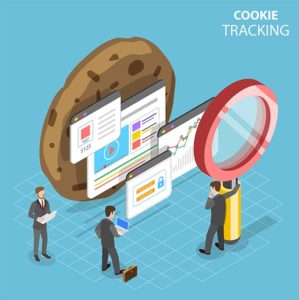 More than 186,000 people have downloaded Cookie AutoDelete on the Firefox add-on store, drawing close to 1300 reviews and a 4.6/5-star rating at the time of writing. Some critics complained about not being able to delete a specific cookie, so they deleted all cookies from other websites. Another complaint is that users are distracted by frequent pop-ups, even while doing other tasks.
The last update of Cookie AutoDelete was released on Jan. 20, 2021, with version 3.6.0. Despite criticism from some users, Cookies AutoDelete cleans away all data that hackers can use for tracking. Also, the flexibility to manage exceptions for each category per domain makes this add-on valuable.
The advantages of Cookie AutoDelete are listed below.
Cookie AutoDelete enables whitelist cookies
Attractive MIT License
Supports both Chromium/Chrome and Firefox/Tor browsers
Open-source software
Export or import whitelist of cookies expressions/rules
Works with Firefox 52 or more recent
Easy to use
Cookie AutoDelete's drawbacks are listed below.
The whitelisted website toolbar symbol is blue, which can be confusing at first.
The software cannot edit cookies. However, users can edit with other extensions geared toward software development and testing.
The Cookie AutoDelete Firefox add-on is available for free.
---
4. ExpressVPN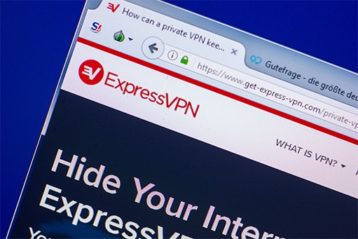 ExpressVPN is a virtual private network that's designed to safeguard users' privacy and security. In just a few clicks, users can securely and discreetly access the internet, disguise their location, view content from anywhere and control the ExpressVPN app directly from Firefox. No user can be linked to specific network activities or behavior because ExpressVPN retains no connection or activity logs.
ExpressVPN provides a high level of security by employing military-grade encryption, a strict no-logs policy and an automatic kill switch. The software also includes a trusted server technology feature, which allows each server to function entirely on RAM. That implies that after each reboot, all data is completely erased.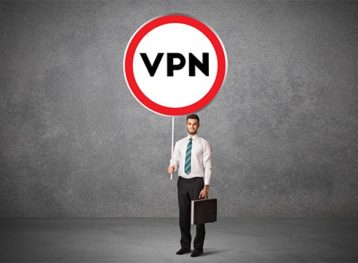 ExpressVPN's high-quality security features and fast connection speeds have gained over 93,000 users and 1,100 reviews averaging 4.5/5 stars on the Firefox add-on store at the time of writing. The functioning relationship between the app and the add-on has been a source of criticism for ExpressVPN. Some critics were upset by the requirement to download the app to use the add-ons. Others alleged that there is often a mismatch between the app and the add-on, which irritates users.
ExpressVPN was first published in 2009, and the most recent version upgrade was on June 21, 2021, with version 5.0.2.4685. ExpressVPN is a useful Firefox add-on that allows users to start geo-spoofing and adjusting settings right from the add-on.
The advantages of ExpressVPN are outlined below.
ExpressVPN has a reasonable price and a 30-day money-back guarantee.
The app has high connection speeds and a user-friendly design.
Compatible with a wide range of devices, including PC, Android, Mac and iOS.
There are a variety of payment options for the premium edition.
Allows users to surf in complete anonymity.
Customer support is available 24/7 with ExpressVPN.
The disadvantages of ExpressVPN are given below.
Only five devices can use ExpressVPN at once.
Pricier than many competitors.
Several upgrades that may irritate users.
The software may need improvement to avoid frequent disconnections.
While the ExpressVPN extension is free to use, there are various advantages to upgrading to a premium account. Users will pay $9.99 per month for a six-month package.
---
5. Adblock Plus
One of the most popular free ad-blockers for Firefox is Adblock Plus. Adblock Plus is an open-source program that filters unwanted advertisements on Facebook, YouTube and other sites. By default, Adblock does not prevent unobtrusive advertisements but supports websites.
Users can effortlessly support preferred websites by whitelisting them, adding or creating custom filters, and restricting social media symbol tracking with additional features. Adblock Plus minimizes the time it takes for pages to load, lowers the danger of malware threats, and protects privacy by preventing trackers from spying on users' online activities.
Adblock Plus has over 5.2 million users and has received more than 8,600 reviews averaging 4.5/5 stars at the time of writing. Adblock Plus' critics argue that manually turning off ads is easier and faster than using Adblock Plus. Critics also feel that the developers are now being outsmarted by several websites that entirely bypass the program's ad-blocking capabilities.
Adblock Plus was first launched in October 2005, and the most recent update, version 3.11.2, was issued on Sept. 1, 2021.
Because Adblock Plus is so effective at blocking ads, most users have donated to support the software.
The advantages of Adblock Plus are listed below.
The computer's processing power is no longer used to download and display advertisements.
Adblock Plus improves users' online experience and addresses malware issues.
Adblock Plus protects users from being duped by deceptive advertising.
Speeds up website loading times.
Offers a payment refund.
The disadvantages of Adblock Plus are outlined below.
Adblock Plus could break web pages and interfere with the display.
Some websites are inaccessible due to ad-blockers.
Adblock Plus has the potential to influence website data.
Adblock Plus is a free program that aims to give users the tools they need to govern their online browsing and protect themselves from undesirable and dangerous content and security threats. As a result, Adblock Plus welcomes donations, which can be made once, monthly or annually. A monthly contribution might be anywhere from $1.99 to $9.99.
---
6. Ghostery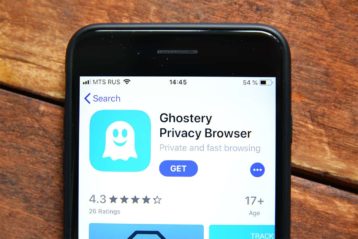 Ghostery is a web browser add-on that blocks advertisements, disables trackers and speeds up websites. Users may regulate who accesses their data by using Ghostery to view and block trackers on websites. To further protect users' privacy, the enhanced anti-tracking feature anonymizes user data. By automatically blocking and unblocking trackers, Ghostery also speeds up page loading and optimizes page performance.
Users can adjust the display to only view important information with Ghostery's numerous display and insight dashboards. Users may configure Ghostery to block trackers and secure personal data on a specific website with a single click.
Ghostery has over 1.1 million users with about 3,650 reviews averaging 4.3/5 stars on Firefox's add-on marketplace at the time of writing. Because the software is supposed to be an ad-blocker, critics became frustrated due to unwelcome pop-ups, which fueled more criticism. Under the previous owner, Evidon, Ghostery had an opt-in feature called GhostRank. This feature filters ads and gives advertisers additional information, allowing them to better construct ads to avoid being blocked. One of the criticisms disclosed that the contract indicates that the commercial firm allegedly collects some users' data and resells the data analysis or internet user behavior. Another criticism is that Ghostery is an advertising firm that allegedly competes against competitors to obtain a monopoly on the market.
Ghostery first launched in January 2010 and is now available for Mozilla Firefox, Google Chrome and other browsers since 2017. Version 8.5.7 was released on June 28, 2021, which was the most recent upgrade. Ghostery has been a valuable and effective add-on software, but the effectiveness is eroding due to the annoying pop-ups and customers' fears that their data is sold to a third-party corporation.
The advantages of Ghostery are outlined below.
Ghostery offers excellent customer service assistance.
The Ghostery add-on works with a wide range of browsers.
Users are protected from being tracked online.
The add-on is easy to use.
Reduces the time for a web page to load.
Ghostery blocks advertisements on the internet, particularly obnoxious pop-ups on some websites.
Ghostery's drawbacks are listed below.
With all of the new features, Ghostery is a little bulky.
In terms of user data security, there is room for improvement.
The free edition of Ghostery is excellent, but users can upgrade to the premium version for even more privacy protection. Annual ($3.25 per month, invoiced $39 yearly) and monthly ($4.99 per month) subscriptions are available.
---
7. Lightshot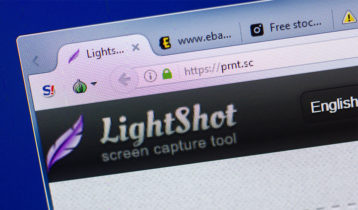 Lightshot is one of the best Firefox add-ons for taking screenshots quickly and easily. Lightshot lets users take screenshots of any area clicked and enhance and publish them to the server.
Users can resize and move the selection area in a browser tab without launching any other programs. Lightshot also has a small editing panel with free-hand drawing, arrows, shapes, a text tool and other features for modifying screenshots. The Lightshot program generates URLs that are easy to guess, allowing anyone to access private communications or personal photographs or screenshots. After capturing a screenshot, people can upload the image to the company's server using a publicly accessible URL. Users can also save the screenshot on their desktop or share it directly on social media.
Lightshot has over 36,500 users and more than 150 reviews, garnering a 4.2/5-star rating on Firefox's add-on store at the time of writing. One of Lightshot's limitations is that it does not save the entire page selected when the user expects the screenshot to display. Also, after taking a screenshot, some critics found it difficult to save the file.
Lightshot was first released in 2014. Lightshot is very effective because users enjoy the functionalities attached to the software.
The advantages of Lightshot are listed below.
Lightshot offers users the ability to take a quick screenshot of the selected area.
The application is free and easy to use.
Lightshot is available for Windows/Mac, Chrome, Firefox, Internet Explorer and Opera.
Customer service is available.
Enables social media and email sharing.
The disadvantages of Lightshot are given below.
Lightshot can only be used in web browsers.
Text customization is almost non-existent.
To get a direct link to the screenshot, users need to go to the Lightshot platform.
Although there is no eraser to remove undesirable alterations, a click-back symbol reverses the process.
Developers could work on adding more features.
The cost of the premium version of Lightshot is unclear because the software vendor has not supplied any pricing information.
---
8. Privacy Badger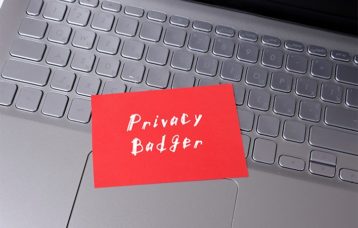 Privacy Badger is a free and open-source add-on for Google Chrome, Mozilla Firefox, Opera and other browsers. The Electronic Frontier Foundation (EFF) designed Privacy Badger to encourage a balanced approach to internet privacy between consumers and content providers by blocking advertisements and tracking cookies that violate web browsers' "Do Not Track" settings. Another goal of Privacy Badger is to persuade people to join the EFF and donate money.
Privacy Badger prevents advertisers and other third-party trackers from discreetly tracking users' online actions, presence and page content. If an advertisement appears to be monitoring users across several websites without consent, Privacy Badger prevents the advertiser from loading any additional content in the user's browser.
On Firefox's add-on store, Privacy Badger has close to 1 million users and over 2,000 reviews, averaging 4.8/5 stars at the time of writing. There is little to no criticism of Privacy Badger. The add-on is identified to block ads by default, which aids the software's efficiency to users.
This Firefox add-on was initially released on May 1, 2014, while the last update was on Aug. 17, 2021, when version 2021.8.17 was released.
Users with the Privacy Badger add-on installed can usually browse the web without any issues. The browsing experience will be slightly faster, but only marginally. Individuals' surfing patterns will be more private: Firms can still follow users on one or two websites, but they will not be able to establish a true overview of users' browsing habits. Privacy Badger is a useful application for protecting users' privacy, speeding up browsing and automatically removing advertisements.
The advantages of Private Badger are listed below.
Privacy Badger protects users' online activities.
The add-on blocks ads on default.
The software is free and open-source.
The disadvantages of Private Badger are listed below.
The software might affect website performance.
There is room for improvement.
Although Privacy Badger is free, users can donate to show their support and satisfaction with the software. Donors can give one-time, monthly or annually. Donations range from $25 to $5,000 for one-time and annual contributions. The monthly cost might also range from $5 to $500.
---
9. Greasemonkey
Greasemonkey is a Mozilla Firefox add-on that manages user scripts. Greasemonkey allows users to install scripts that modify web page content, commonly known as augmented browsing, before or after the page is loaded in the browser. Greasemonkey can customize the design of online pages and add new functionality to web pages, such as embedding pricing, repairing rendering errors and combining data from various web pages.
Greasemonkey has more than 238,000 users and 1,100 reviews on the Firefox add-on marketplace, earning 4.1 out of 5 stars at the time of writing. After updating Greasemonkey to a newer version, there was a lot of criticism claiming that the program was in functioning order before the update.
Greasemonkey was first released on March 28, 2005, and the most recent version was released on Jan. 27, 2021, with version 4.11.
This Firefox add-on is effective for the modification of scripts by the user. However, Greasemonkey might not be able to handle complex scripts. Also, assessing saved scripts might be difficult because Greasemonkey blocks scripts if there are critical errors.
The advantages of Greasemonkey are listed below.
Greasemonkey changes the functionality of web pages.
The software is free and open-source.
Allows users to customize scripts.
The disadvantages of Greasemonkey are outlined below.
Greasemonkey is unable to handle the complex script.
There aren't many configuration choices available.
Userscript does not have a direct link.
Greasemonkey is a free Firefox add-on.
---
10. Dark Reader
Dark Reader is an eye-care add-on that allows users to enjoy night mode and create dark themes for users' favorite websites. Bright colors are inverted in Dark Reader, making them high contrast and easier to read at night. The brightness, contrast, sepia filter, dark mode, font settings and ignore-list can be tweaked. With Dark Reader, every website has a dark mode and dark themes for the night, and daily surfing protects the eyes.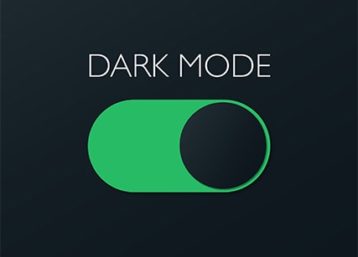 Dark Reader is the best dark mode Firefox add-on, allowing users to have a more conducive reading environment. There's brightness and contrast control, grayscale and a keyboard shortcut to switch between settings. It's also possible to exempt some websites from the dark mode.
This Mozilla Firefox add-on has over 793,000 downloads, 4,370-plus reviews and a 4.6/5-star rating at the time of writing. Notably, the developers regularly offer software upgrades. Critics say Dark Reader slows down the browser and interrupts online activities. Another fault is that the add-on can break and invert web page colors when inactive.
Dark Reader was initially released in July 2014, followed by Dark Reader 2 in December. Dark Reader is the most popular and well-known dark mode add-on for Firefox. Dark Reader on Firefox works flawlessly on nearly all websites. This Firefox add-on inverts bright colors on websites to increase contrast and improve night-time viewing.
The advantages of Dark Reader for Firefox are listed below.
Dark Reader is effective for eye protection on many websites.
Offers users a great online experience with content.
Users' data is not exposed with this add-on.
The disadvantages of Dark Reader are given below.
Night mode and day-light mode might not switch automatically.
The add-on slows down users' browsers.
Although Dark Reader is a free program, users can get a paid edition by donating or sponsoring the program. Users can contribute anywhere between $2 and $100 or submit custom contributions of any amount.
---
11. Grammarly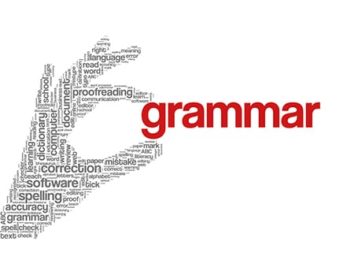 Grammarly's writing assistant is another Firefox extension that can help users with any writing problem. Users may be confident that their work and the desired impression are being made with real-time suggestions for improving grammar, clarity and tone.
Most websites, including Gmail, Google Docs, Twitter, Facebook, LinkedIn and WordPress, are compatible with Grammarly for Firefox. Grammarly's built-in tone detector also aids in determining how readers will receive a user's message. That implies there's still time to inject a little more confidence, kindness or anything else the scenario necessitates before submitting the final copy.
The Grammarly Firefox add-on has close to 1 million users and 2,600-plus reviews, averaging 4.1/5 stars at the time of writing. Grammarly has been criticized since some users allege that the software is not as effective on Firefox as Chrome. Other reports say the software logs users out regularly and steals personal information via email.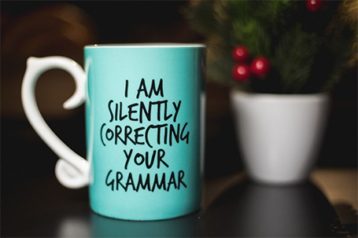 Grammarly was first launched in 2009, while the most recent version for Firefox was released on Oct. 7, 2021, with version 8.887.0. Grammarly is beneficial for freelancers who want to communicate clearly and straightforwardly. Grammarly helps users generate, edit and rewrite material in a more professional, reader-friendly manner.
The advantages of Grammarly are listed below.
Grammar and spell-checking are quick and accurate with Grammarly.
Excellent cross-platform user interfaces.
Offers writing style tools of the highest quality.
Perfect accuracy on a mobile keyboard.
Easy to use.
Customization is possible for users.
The disadvantages of Grammarly are given below.
There is no offline editing mode.
The free version has several limitations.
The paid version is expensive.
Unwanted pop-up advertisements.
Grammarly offers a premium version that allows users to customize their writing and presentation for more effective writing assistance. Grammarly costs $30 per month, $60 per quarter and $144 per year.
---
12. Video Speed Controller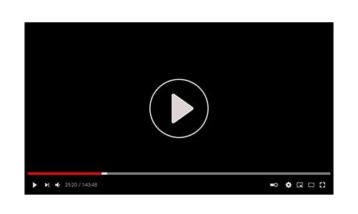 Another useful add-on for Firefox is Video Speed Controller, which uses quick shortcuts to speed up, slow down, advance and rewind any HTML5 video. This software will help users optimize video viewing by allowing quick playback speed adjustments and the ability to rewind the video to hear the last few words. After installing the extension on Firefox, users will be able to access various tools that reveal controls to accelerate, slow down or rewind the video.
With over 87,000 users and more than 550 reviews on the Firefox add-ons store (at the time of writing), Video Speed Controller has earned a 4.5/5-star rating. When developers provided an update earlier this year, critics erupted with claims that the Firefox add-on slows down every website and does not improve video speed as expected.
Note:
The most recent update to the Video Speed Controller was 0.6.3.3, released on April 6, 2021. The add-on is effective at controlling video speed to the user's preference. Users can quickly increase and decrease video speed by clicking the "+" and "-" buttons on the speed indicator or using keyboard shortcuts.
The advantages of Video Speed Controller are listed below.
Chrome and Firefox are both supported with Video Speed Controller.
Any HTML5 video can be sped up, slowed down and advanced.
Users can easily use keyboard shortcuts to change the video speed.
Customizable shortcuts are available.
The main disadvantage of Video Speed Controller is that the software might slow down website speed.
Video Speed Controller is available for free as a Firefox add-on.
---
13. Gesturefy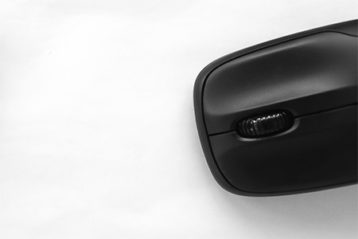 Gesturefy is a mouse-only gesture add-on that does not work with touchpads. Mouse gestures are similar to keyboard shortcuts but just for the mouse. Instead of hitting many keys, users can carry out various commands and activities by merely moving the mouse in a specific way. Mouse gestures are often more intuitive and convenient than keyboard shortcuts and thus are ideal for casual users. Gesturefy features over 80 preconfigured mouse commands.
Gesturefy has over 91,000 users and more than 1,100 ratings averaging 4.4/5 stars at the time of writing. After consumers updated to the latest version, one of Gesturefy's most common flaws surfaced with users not being able to assess previous customizations, causing the software to stop working.
Gesturefy's first version, 1.0.0, was launched on June 1, 2017, and the most recent version, 3.2.1, was released on Sept. 6, 2021. Gesturefy is an effective and customizable Firefox extension that allows users to use gestures to perform various tasks, like opening new tabs, refreshing a website and going back in time. This addon additionally enables mouse wheel and mouse rocker motions, in addition to mouse gestures.
The advantages of Gesturefy are listed below.
Users can have accessible and easy-to-use mouse gestures with Gesturefy.
The add-on has a good user interface.
The disadvantages of Gesturefy are given below.
To perform motions, the page must be half-loaded.
macOS Sierra presently doesn't support wheel gestures.
The Gesturefy Firefox add-on is available for free.
---
14. History AutoDelete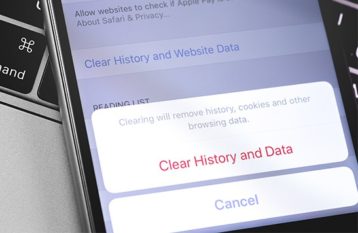 The History AutoDelete add-on for Firefox allows users to choose a domain automatically erased from their browsing history. This add-on is valid for any site that generates many history entries, such as Google Maps or Google Translate. Users can also select to clear earlier history entries for a specific number of days.
History AutoDelete has over 2,400 users, with 63 reviews from users averaging 4.2/5 stars at the time of writing. Critics claim that the software was not functional and did not automatically delete any history.
Note:
This Firefox extension was last updated on Aug. 17, 2017, when version 2.0.2 was released. This Firefox extension for automated deletion is useful, especially with a compatible operating system. Even though History AutoDelete hasn't been updated in years, the developer highlighted the software's incompatibility with Firefox on Android.
The advantages of History AutoDelete are listed below.
Users can set any domain's history to be deleted automatically.
A list of domains can be imported and exported with History AutoDelete.
Users can keep a record for a specified number of days.
The add-on counts the total number of deleted histories.
Sleek and responsive settings menu.
The disadvantages of History AutoDelete are outlined below.
Lack of frequent software updates.
History AutoDelete is not yet compatible with Firefox on Android.
History AutoDelete is a free Firefox add-on.
---
15. Export Tabs URLs
Export Tabs URLs (ETU) generates a list of all open tabs' URLs and gives the option to copy to the clipboard or save the tabs as a file. The default format for ETU is to display titles alongside tab URLs. Other options/settings include custom format, filter tabs, list non-HTTP(s) URLs, limit to the current window and exclude pinned tabs.
Export Tabs URLs has over 5,500 users who have given the add-on 4.7/5 stars via 69 reviews at the time of writing. A few users claimed the add-on was incompatible with Android Firefox. Furthermore, this version is far too old to be depended upon, as no new version has been released since 2019. The first version of ETU was launched on July 1, 2019, and the most recent update, version 0.2.12, was released on Sept. 9, 2021. The efficiency cannot be relied on with this inconsistency, as outdated software versions can be hazardous to users.
The advantages of Export Tabs URLs are listed below.
Users can copy open tabs to clipboards or save as a file.
Export Tabs URLs is free and easy to use.
The add-on offers diverse functionalities to select copy options.
The disadvantages of Export Tabs URLs are given below.
Inconsistent software updates.
The software needs improvement.
Export Tabs URLs is a free Firefox add-on.
---
How Firefox Addons Make Your Job Easier
Add-ons are features that are added to something to improve that thing. An add-on is a software expansion that enhances the program's functionality. Users can use add-ons to add new features and functionalities to the program's interface, improving the overall browsing experience. There are a variety of Firefox plugins that improve personal productivity by providing tools to help users work smarter and quicker. Some extensions help with writing, while others safeguard users' eyes during day and night web surfing.
What Is the Importance of a Firefox Add-on?
Developers can use add-ons to enhance and change the functionality of Firefox. Standard web technologies like JavaScript, HTML, CSS and some dedicated JavaScript APIs create add-ons. An add-on can change the design of web pages, modify the Firefox interface and introduce new functionality to Firefox. Users can install extensions to hide ads, download movies from websites, integrate Firefox with social media sites like Facebook and Twitter, and add utilities not available in other browsers, such as translators.
How Do I Add Add-ons to Firefox?
The steps to add add-ons to Firefox are described below.
Press the application menu button in the top-right of the browser window.
Select the "Add-ons and themes" option from the menu.
Select an add-on to learn more. Tap the plus button to start the installation.
The interface will then display the extension's access requirements.
To use the extension, tap "Add."
Firefox will offer the option to use the software in private browsing after you install the extension. You can choose to enable "Allow in Private Browsing" now or later.
To finish, tap "Okay, Got It."
Are Add-ons in Firefox Safe?
Yes, add-ons are safe in Firefox. Even though the Firefox store vets add-ons thoroughly for security purposes, this does not guarantee that all are completely secure. Users can choose between add-ons with the "recommended" label and popular add-ons for security reasons. Users should be cautious while installing add-ons, as this software may harm computers or breach privacy policies.
Can Installing Addons and Toolbars Slow Down Your Browser's Performance?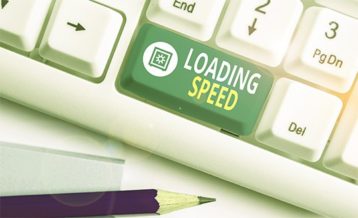 Yes, installing add-ons and toolbars can slow down the browser's performance because having more add-ons and toolbars means your CPU will have to work harder to handle everything at once. There will be a constant battle for the IRQ (interrupt request) if there are too many add-ons and toolbars, and with a low-end PC, the system RAM may potentially fill up and crash the computer. To avoid performance issues, only install and use toolbars and add-ons that are essential.
Are Add-ons in Firefox Free?
Yes, add-ons in Firefox are free; however, some add-ons have premium versions that give users more functionality and access. Grammarly, for example, is a Firefox extension that also has a paid edition. Additionally, specific add-ons, such as Dark Reader, urge users to donate to support the program's maintenance and growth.
Are There Add-ons for Chrome?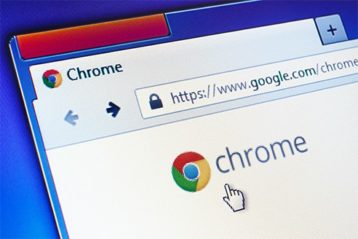 Yes, exactly like Firefox, there are add-ons for Chrome. Chrome considers add-ons to be extensions in most cases, which is why the term "Chrome extension" is widely used. Plug-ins, themes and extensions are some other names for add-ons.
Some of the best Chrome extensions are given below.
Bitwarden
Tab Wrangler
Adblock Plus
Evernote Web Clipper
FoxClocks
Email Finder
Add to Trello
Ghostery
Avast Online Security
Bitly