Streaming platforms have replaced traditional television over the last decade. There are many free and paid choices to stream content online, and Stremio is one of them. Stremio is a media center platform to watch sports, movies, web series and live TV. This platform is similar to Plex and Kodi but provides some extra features. Like other streaming platforms, users can use the Stremio add-ons to extract the desired content. Stremio aims to be user-friendly, which means this platform has few configurable choices but ensures that users do not need to be computer experts to install it.
There is a fundamental difference in the way that Stremio works compared to other streaming platforms. With Plex and Kodi, add-ons are installed on the user's system. However, Stremio does not directly install add-ons. Instead, Stremio merely lets an add-on's code run on a web server. This enhances security since add-ons have no access to the user's system.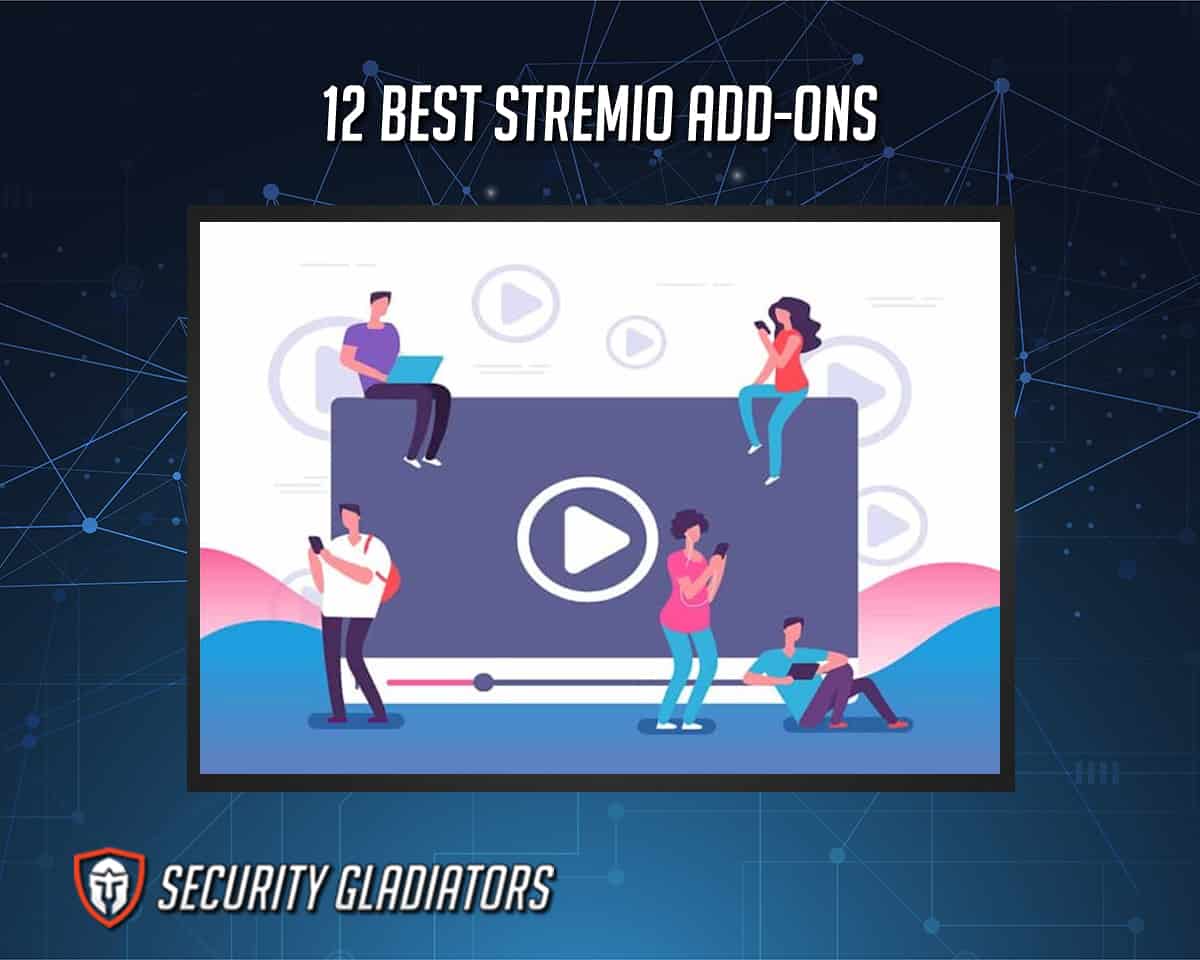 Despite Stremio's user-friendliness, the platform has many features that Kodi does not. For example, Stremio has a strong calendar system that alerts users when certain shows are airing. The Stremio experience can be further enhanced with addons. Below, Security Gladiators will cover the 12 best Stremio add-ons in 2023.
1. Juan Carlos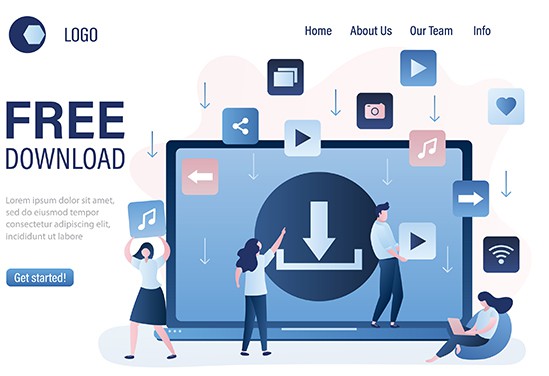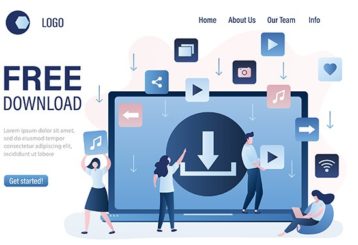 Juan Carlos is a Stremio add-on that allows users to stream content from torrenting sites at no cost. This add-on shows movies and TV shows from its own site. However, users should practice caution when accessing the Juan Carlos add-on since torrent sites distribute pirated content.
Juan Carlos provides a variety of latest content to keep users up-to-date. The content library receives regular updates and is delivered from various web servers. Overall, Juan Carlos is a community-built addon that helps users catch up on the latest movies and shows.
---
2. Zooqle
Zooqle is another Stremio add-on that provides a broad range of video content. This add-on allows users to stream TV programs, movies and documentaries from various torrent sites. Zooqle has no specific torrent site where the add-on fetches video content. With Zooqle's key focus being movies and shows, the add-on offers a vast database compiled using reliable torrent trackers such as YTS and RARBG.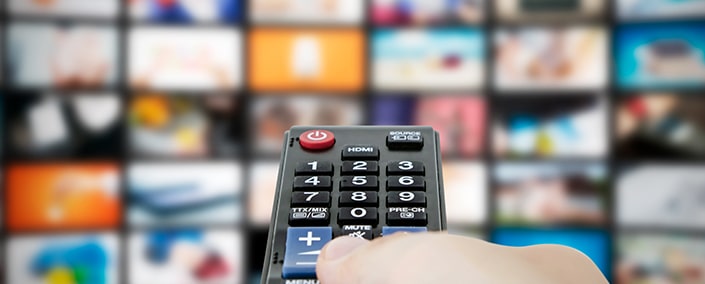 Users can stream content from different categories such as comedy, drama, action, sports, news and thrillers. Zooqle is a new addon compared to others listed on Stremio's website. However, this add-on is technically a search engine for video content, and users are assured of high-quality streaming. Zooqle has more than 6 million verified torrents and around 1,300 trackers that support 71 million scrapes.
Zooqle is a free Stremio add-on that supports HTTPS proxy. The advantages of Zooqle are that the add-on supports Docker out of the box and works in Stremio v4 and v3.6.
However, the drawbacks are that Zooqle needs maintenance and is sometimes hard to use. Zooqle was released in 2008 and was formerly known as Bitsnoop.
---
3. Netflix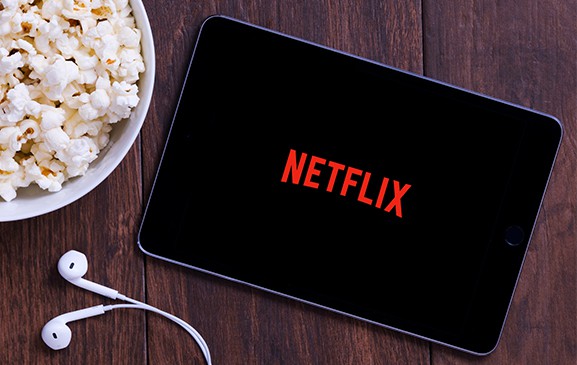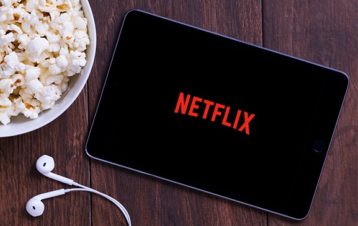 Netflix is one of the best streaming services to watch movies and shows. This add-on enables users to stream easily with the subscription-based service. Stremio does not have access to the user's Netflix login details. Whenever a user chooses to stream content, the user is directed to the official Netflix website, where users can log in safely.
This add-on allows users to stream Netflix shows and movies without buffering. Netflix's monthly subscription plan costs around $8.99 per month. Netflix has about 214 million users, including 4.4 million new subscribers in the third quarter of 2021 alone. Netflix was released in 1997, and the company's headquarters is in Scotts Valley, California.
The advantages of the Netflix addon include ad-free streaming, multiple viewers, offline playback features, a high-quality library, and a user-friendly interface.
However, the drawbacks of Netflix include geo-restrictions, content uncertainty, delayed updates and no live sports.
---
4. RARBG
RARBG is one of the popular Stremio add-ons that streams content from the RARBG torrent site. Users can pull multiple links and select the ideal resolution according to the screen size and device specification. This makes RARBG the perfect add-on as a part of the modern entertainment package.
RARBG is the first add-on that was introduced in Stremio. Similar to other popular addons, RARBG hosts movies and TV shows. RARBG was founded in 2008 and featured the same video content as present on the official RARBG website.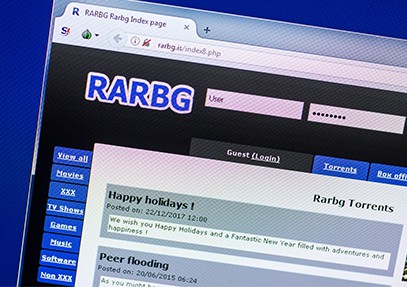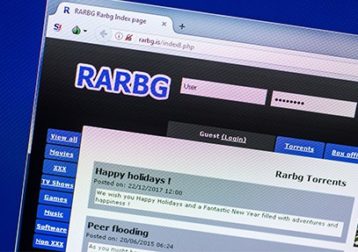 This add-on provides free TV shows and movies on Stremio. The advantages of RARBG include convenient visualization, a large number of torrents, a news section that's updated regularly and an advanced search that filters by the video quality.
However, the drawbacks of RARBG include no category division, no search by genre and captcha requests.
---
5. Open Videos
Open Videos is one of the add-ons that streams movies and TV shows. Similar to other Stremio add-ons, Open Videos is perfect for finding favorite content and searching by resolution. This add-on allows users to choose video streaming quality, including 720p and 1080p.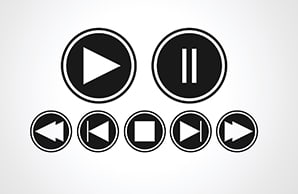 The benefits of the Open Videos add-on include a download button for every video, subtitles, picture-in-picture and theatre mode streaming, and the videos start where the user left off.
On the other hand, the main drawback of the Open Videos addon is that sometimes the full-screen mode doesn't work or is hard to use.
---
6. YouTube
YouTube is one of the best Stremio add-ons, allowing users to stream videos without any ads. As YouTube is a video-sharing platform with over 2 billion active users, this add-on permits users to watch, share and upload videos. Watching experience improves when streaming ad-free videos with the Stremio YouTube add-on.

The advantage of the YouTube Stremio add-on includes ad-free video streaming so that users can watch trailers, viral videos, web series and more original content. This add-on comes pre-installed, and users can use it to stream videos with zero interference of annoying or disturbing ads.
Note:
However, the YouTube add-on has some limitations. Users are not allowed to sign in to YouTube accounts; therefore, users do not have access to watchlists, subscribed channels and other specific features.
---
7. OpenSubtitles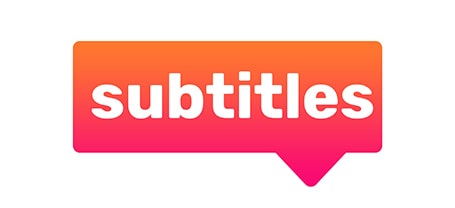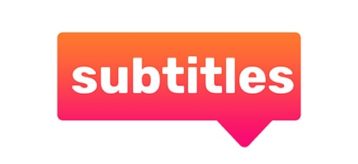 OpenSubtitles is also a premium Stremio add-on that comes pre-installed with Stremio. If users need to watch shows and movies with subtitles, OpenSubtitles is an official add-on. OpenSubtitles has a comprehensive directory of free subtitle files compatible with Stremio, including Spanish, English, French, Korean and more languages.
Whether users are watching TV shows and videos, OpenSubtitles is the place to find thousands of translated subtitles. The addon is available for Kodi as well.
The advantages of the OpenSubtitles add-on include mobile support and an online browser forum. However, the main disadvantage is slow contact support.
---
8. Popcorn Time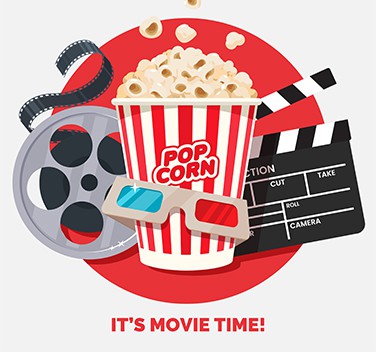 The Popcorn Time add-on helps users directly stream videos from torrent sites like YTS and EZTV. This add-on connects users to large content libraries and serves high-definition content, including TV shows, documentaries, movies and more. Like many others on this list, Popcorn Time is considered the best Stremio addon.
Popcorn Time is free to use and features an interactive user interface similar to Netflix in design. Many experts recommend using a VPN with Popcorn Time while streaming geo-restricted content.
The advantages of Popcorn Time include free streaming, an easy-to-use interface, a broad content library and multi-platform accessibility. However, the disadvantages of Popcorn Time include poor privacy and, sometimes, malicious content.
---
9. IBERIAN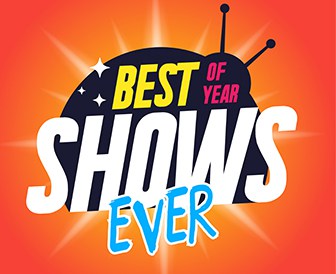 IBERIAN is the leading Stremio add-on that provides all the latest TV shows and movies. This add-on is continuously updated with TV shows and movies that are in demand in high streaming quality. Some claim that as long as a user has IBERIAN as a Stremio add-on, no further add-ons are required.
The benefit of IBERIAN is that users can access a huge library of digital media in high demand. However, the disadvantage of IBERIAN is that this add-on stops working sometimes.
---
10. The Pirate Bay
The Pirate Bay add-on provides users access to the complete database of torrenting websites. This Stremio add-on streams the content without having to download files on the device first. The Pirate Bay has a broad collection of movies and shows.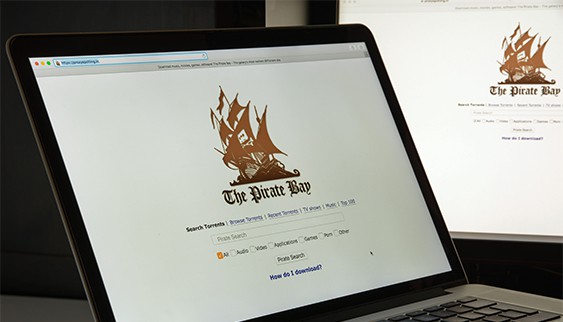 This add-on is available in two versions: ThePirateBay+ and PirateBay Add-on. Both provide high-definition streams but use different layouts. If a user needs these Stremio add-ons, go to the add-ons section in Stremio and click on the community add-ons option. Users can find these add-ons under the featured Stremio add-ons. Like the original torrenting site, users can access unlimited video content with The Pirate Bay Stremio addon.
The advantages of The Pirate Bay add-on include quick downloads, an easy-to-use interface and multiple paths of accessibility. Although, the disadvantage is that this add-on places inappropriate content in the user's system without the user's intent.
---
11. Ex Addon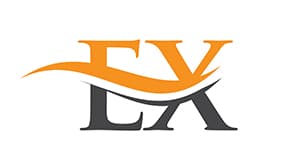 Ex Addon is a Stremio add-on that provides the latest TV shows and movies. However, this add-on allows users to stream titles that are available in the public domain. If users like to watch old movies that are copyrighted, this Stremio add-on is the right choice. Ex Addon contains an extensive library of online content and classic film titles.
The main advantage of Ex Addon is access to public domain content. However, the disadvantage is that the add-on contains a small library of content.
---
12. Twitch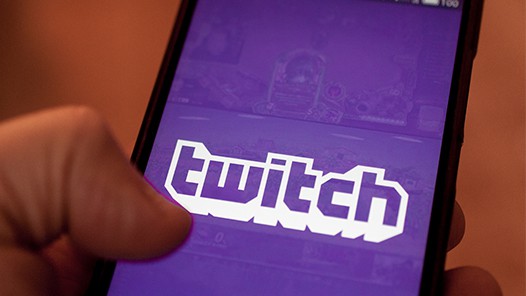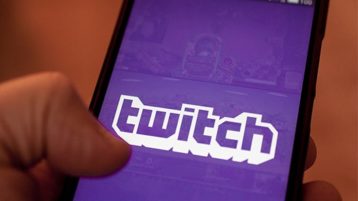 Twitch is another Stremio add-on for watching non-copyrighted content. This add-on is known for featuring sporting events. Now, users can stream live sports events, including e-sports and shows that users might not find on regular sports channels. If a user does not like gaming, this community-driven add-on is filled with live streamers who broadcast themselves cooking, drawing, shooting and even talking. Users can easily browse and stream shows and events by installing a Twitch add-on without switching apps.
The advantages of the Twitch add-on include a free monthly subscription, free games every month and chat color choices. The disadvantage is that the Twitch add-on allows a user to watch one livestream at a time.
---
What Is the Purpose of Stremio Addons?
The purpose of Stremio add-ons is to connect users to media servers worldwide and line up high-definition streaming links for users to select. These add-ons are easily downloaded and installed and do not consume space on users' device storage.
Note:
Stremio add-ons are entirely legal to use. Some add-ons also allow users to stream the videos legally from iTunes, Amazon Prime Video and Netflix.
How Do I Add Add-ons to Stremio?
The steps to add Stremio add-ons are given below.
Search for Stremio in the app store and install.
Open the Stremio app and select "Guest login" to start streaming or choose to create an account.
On the homepage, click "Settings."
Click "Add-ons."
Scroll to the "Official Add-ons" header. Tick "install" on the desired add-on.
Go back to the homepage, select a title and click a preferred source to start watching.
Which Addons Are Required for Stremio?
There aren't any addons that are required to use Stremio. That said, users can stream videos, movies and TV shows by downloading/installing the relevant streaming add-ons, then browsing and watching content from there.
The best video-streaming addons for Stremio are given below.
Juan Carlos: High-quality Stremio add-on with a broad range of movies and TV shows.
Zooqle: Popular Stremio add-on for streaming on-demand TV series and films.
Netflix: Best add-on to stream Netflix collections.
RARBG: Great Stremio add-on with a broad range of TV shows, movies and documentaries.
Open Videos: Ideal add-on for watching on-demand movies and shows.
YouTube: Best Stremio add-on that provides a massive database of YouTube videos.
OpenSubtitles: Offers movies and shows with subtitles in a variety of languages.
Popcorn Time: Stremio add-on with complete YTS and EZTV libraries.
The Pirate Bay: Add-on for watching a variety of TV shows and movies.
Ex Addon: An add-on that provides public domain movies.
Twitch: Popular add-on with the highest quality video streaming.
What Can You Watch on Stremio?
Users can watch a variety of content on Stremio, as listed below.
Users can watch movies on Stremio through different add-ons. For example, if a user is interested in watching movies, add Juan Carlos, Zooqle or Open Videos add-ons to Stremio and start watching on-demand movies.
Users can also watch live TV shows on Stremio. For example, the Twitch add-on lets users watch live sports shows and on-demand shows, including esports, PTV sports and more.
Users can add the YouTube add-on to Stremio to watch a broad range of channels, including BBC News, Top Gear, Vevo, PewDiePie and more.
Can You Watch Free Movies on Stremio?
Yes, users can watch free movies on Stremio by installing some add-ons. Users can watch free movies by using add-ons such as RARBG, Zooqle, Juan Carlos, Open Videos, OpenSubtitles and the Pirate Bay. These add-ons will help users to watch free on-demand movies.
Is Stremio Safe to Watch?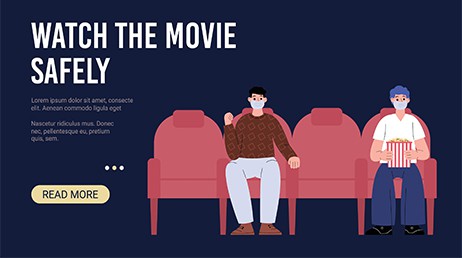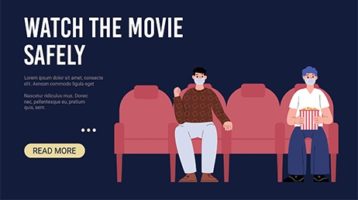 Yes, Stremio is safe to watch because the software is open source. Stremio's code is publicly accessible and auditable so that users can review the code anytime. Stremio also respects its user's privacy and does not log any personal information besides the essential minimum to create and sync a user's account.
Can Stremio Be Tracked?
Yes, Stremio can be tracked because much of the content is derived from torrent websites. Internet service providers (ISPs) and hackers can always track users' online activities without security protection. Users need to use a reliable VPN service to mask online activities from hackers and ISPs.
Can VPN Be Set Up for Stremio?
Stremio does not share any information with third parties, but internet service providers can see what users are doing on the internet. Using Stremio without a virtual private network (VPN) could be risky for users' devices. A VPN program is essential when a user tries to use third-party add-ons that are not legal in the home country. In such scenarios, a VPN will mask users' online activities and existing locations, hence offering complete anonymity and privacy.
Can You Put Stremio on FireStick?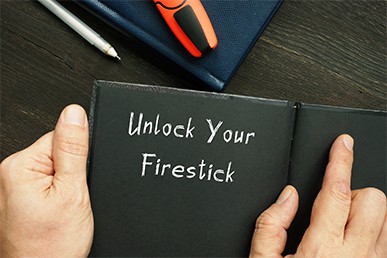 Yes, users can put Stremio on FireStick. Though Stremio is available on the Google Play Store, the app is still not included in the Amazon App Store. Therefore, Stremio will be manually loaded onto the user's FireStick and other devices, including the new FireStick Lite. Stremio enables users to watch geo-restricted content on FireStick. So, VPNs for FireStick help users to stream copyrighted material easily. The best VPNs for FireStick allow users to stream region-blocked content anonymously.