Cybersecurity refers to the practice of protecting mobile devices, computers, servers, data and networks from threats in cyberspace.
As the world continues to apply technology to all aspects of life, the rate of cybercrimes and online security breaches is constantly reaching all-time highs. Many individuals and businesses store sensitive information online, including passwords, financial details and so on. If a cybercriminal were to have access to this information, it could lead to significant issues including sharing of sensitive data, sales of data to third parties, manipulation of information to suit their needs, use of information to steal funds, and more.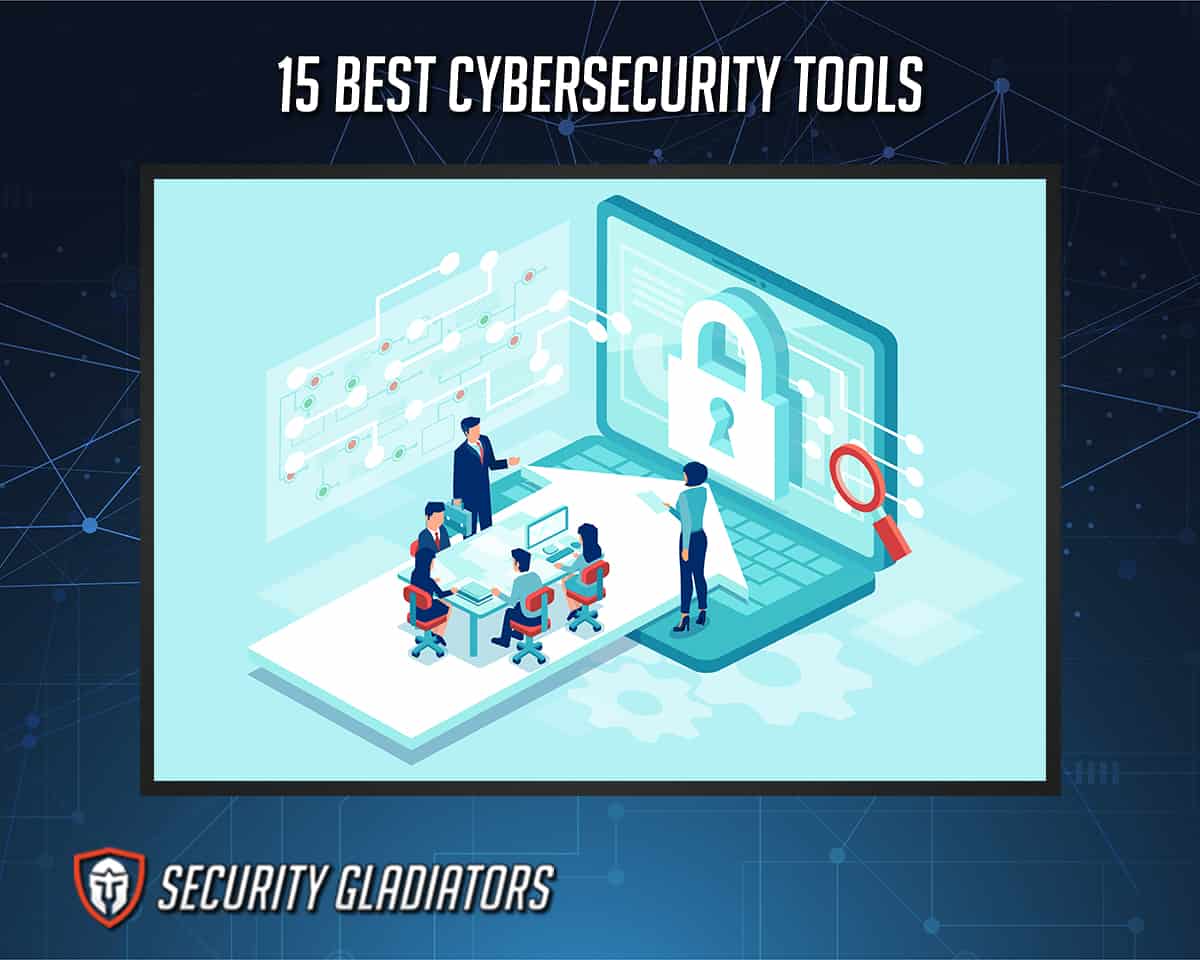 Therefore, individuals and companies need to store their financial information, sensitive data and intellectual properties securely using cybersecurity tools. The 15 best cybersecurity tools in 2021 are discussed below.
1. Metasploit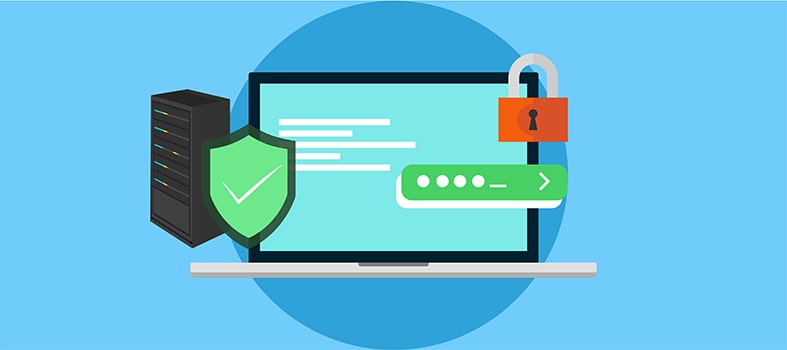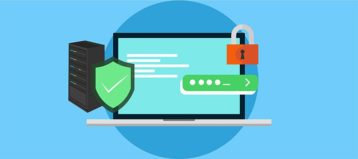 Metasploit is a great collection of security tools that are suitable for penetration testing, which is clear from reading any Metasploit review. The open-source security software is used by experts to meet a variety of cybersecurity objectives such as detecting system and network threats, designing ways to improve an organization's security defenses and more.
Some benefits of using Metasploit are discussed below.
Offers support for vast networks.
Features easy payload creation and a smart switching mechanism.
Makes for a cleaner exit from a compromised system.
Features a friendly third-party and user interface.
The Metasploit Community Edition is one of the best free cyber security tools, but it also features paid versions. The prices of the paid plans are $15,000 per year for the Pro Edition and $5,000 per year for the Express Edition.
The Ruby-based Framework tool is a modular penetration testing tool that features a variety of options for enumerating networks, testing security threats, executing attacks and evading detection. This powerful tool is used to test, write and execute exploit code.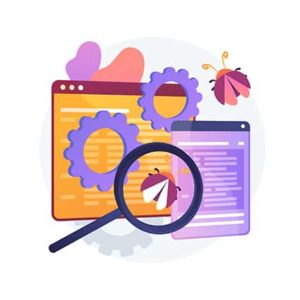 Metasploit can be used to perform several tasks from a penetration testing angle including threat scanning, listening and exploitation of discovered threats. Also, the tool is able to carry out project reporting as well as evidence collection.
The software, which is one of the best cyber security tools, was produced by H.D. Moore, a cyber security expert, hacker and programmer.
Some of the technical details regarding Metasploit are shown below.
Basic exploitation.
Module browser.
Features GUI and command-line interface.
Network discovery.
Compatible with Mac OS X, Linux and Windows.
InfoSec community can use the software's Community Edition at no cost.
Vulnerability scanner import.
With Metasploit, professionals can test the system security of web-based and online applications, networks and servers. One great thing about this security tool is that it is able to detect emerging weaknesses. The software also offers 24/7 top-notch security.
2. Syxsense
Syxsense is one of the top 10 cyber security tools making waves in the cybersecurity world. This software merges patch management, IT management and security threat scanning in one great solution.
Some benefits of Syxsense are discussed below.
Syxsense scans for potential threats, security violations and threat vectors and gives an instantaneous response.
This cyber security detection tool uses artificial intelligence to monitor, analyze, discover and prevent threats before they happen.
The software secures endpoints within a network.
Syxsense performs software and hardware inventory, OS patching and third-party patching.
Provides inventory history and full reports.
Carries out real-time security management.
Syxsense has an impressive 14-day free trial, which can be used before purchasing the paid version. This free trial allows users to evaluate the software and perform their own Syxsense review. The price starts at $600, which provides coverage for up to 10 devices.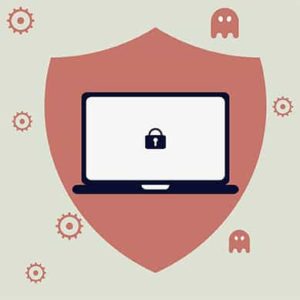 Syxsense was created to enable managed service providers (MSPs), SecOS departments and IT experts to prevent cyberattacks. This is done through third-party patching, authorization patching, communication prevention from corrupted systems and progressive collaboration with teams.
Syxsense is used to prevent communication from corrupted devices to the internet. In the event of corruption, the software isolates endpoints and eliminates malicious procedures before they spread.
Ashley Leonard is Syxsense's founder, president and CEO.
Some technical details about Syxsense are given below.
Cloud package storage of 50 GB.
Supports email, chat and phone.
Supports Windows, macOS and Linux devices.
Syxsense is a comprehensive IT security tool that helps IT experts and service providers detect and combine network devices, automate patch updates and deploy software applications and updates. The software also offers endpoint intelligence with hardware, software and OS inventory, thus enabling businesses to detect security breaches and missing patches. Syxsense offers real-time information on process monitoring, registry information, RAM usage, disk space and lots more.
3. LifeLock
LifeLock is an identity theft protection software that deploys intuitive tracking and alert technology to protect financial information. The software sends alerts of potential threats either through a mobile app, email or text. Any LifeLock review will show that it is an effective software with a broad user base.
The benefits of using LifeLock are discussed below.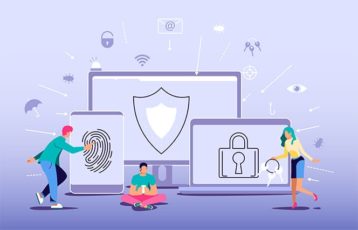 LifeLock features a Privacy Monitor Tool that minimizes the risk of personal information leakages.
The software has a LifeLock Identity Alert system.
LifeLock scans the dark web and sends alerts when personal information is discovered.
The software features lost wallet protection. The monitoring tool cancels or replaces stolen credit cards, insurance cards, Social Security cards and other important cards.
Reimburses stolen funds up to $25,000, $100,000 or $1,000,000 depending on the limits of the chosen subscription.
Checks credit cards and sends alerts for savings account activities.
LifeLock features several different payment plans. LifeLock Basic protects one user for $9.99 per month. The LifeLock Advantage plan, which does not have the credit card protection feature, costs $20.49 per month. The LifeLock Ultimate Plus plan without credit card protection costs $28.49 per month, but credit card protection can be added to bring the price to $34.99 per month.
LifeLock monitors the use of a user's Social Security Number, birthdate, name and address in apps. The software also crawls through the dark web, searching for data that corresponds with that of its subscribers and verifies altered addresses. Also, LifeLock provides credit tracking through Equifax, which is one of the top three credit bureaus in the U.S.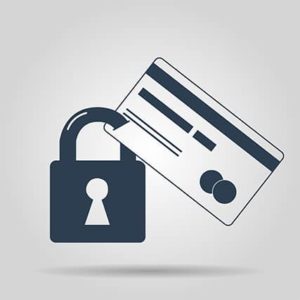 LifeLock is in the business of protecting users against identity fraud. In the event that identity fraud occurs, the software resolves all the issues by blocking credit cards, issuing a reimbursement or both. LifeLock also monitors and alerts users of suspicious activities on their credit cards and accounts and also prowls the dark web for any matching identification information.
The Tempe, AZ-based company was started by Todd Davis and Robert Maynard, Jr.
Some technical details about LifeLock are discussed below.
Compatible with all Windows operating systems including XP, Vista, Windows 7, 8/8.1 and Windows 10.
Supports all macOS versions.
Works on all Android OS versions.
Supports iOS 8 or later.
LifeLock sends data breach notifications, carries out fictitious identity tracking and sends a yearly one-bureau credit score and report. The software also monitors credit files to intercept fraudulent activities, helps restore stolen identities and performs court records scanning. Furthermore, the cybersecurity analysis tool provides the services of lawyers and other experts in the case of identity theft. The software also gives notice of changes in USPS address requests that are connected to a user's identity.
4. Mimecast
Mimecast is a cloud-based software that offers email protection and cyber resilience. The software also offers various services including web security, data protection, cloud archiving and email security amongst other features. The tool is compatible with businesses of all sizes.
The benefits of using Mimecast are discussed below.
Mimecast features a patented technology that provides military-grade protection from vulnerabilities that originate in email.
The cyber security tool has a 100% service level agreement (SLA), which ensures that live and archived emails, as well as their attachments can be accessed.
Since Mimecast is a cloud-based cybersecurity tool, the software can be deployed for immediate use without incurring expenses for software or hardware.
Since Mimecast is an all-in-one solution, the need to deploy and operate several points from various vendors is eliminated.
With Mimecast, administrators can manage compliance, archiving, recovery, backups and e-discovery via one pane of glass, thereby simplifying email management.
Both employees and users join forces to fight against malicious cyber threats as Mimecast empowers end users.
Mimecast is a subscription-based software that requires companies to assess their security requirements and email management strategies before a plan can be built and priced. No general price plans are available, which can make it difficult to find a quality Mimecast review.
Note:
Mimecast protects a company's email system from malware, viruses, phishing and deep-fake attacks. To do this, it uses a cyber resilience solution that minimizes information loss by archiving emails while preventing email-borne infections. The cloud-based software also helps to automate the recovery of archived and forgotten emails for continuous use.
This cyber security tool is ideal for the purposes discussed below.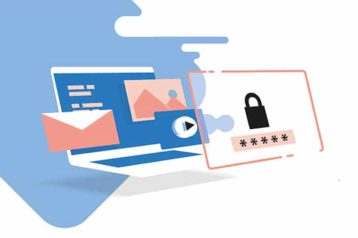 Email security: Mimecast can tackle malicious threats such as ransomware, spearfishing, viruses, malware, data leaks and spam.
Email continuity: This cyber security tool can effortlessly switch to other services in the event of email server downtime or during an email attack.
Email archiving: The software's multipurpose tools are great for instant messaging conversations, email data management and off-site storage.
Mimecast is domiciled in New Jersey with its headquarters in the U.K. The cyber security evaluation tool was created and founded by Peter Bauer and Neil Murray in 2003.
Some technical details about Mimecast are given below.
Mimecast supports iOS including iOS 12, iOS 13 and iOS 14.
The software works great with Android 8, Android 9 and Android 10.
Mimecast offers a robust set of cloud services for Office 365.
Mimecast provides email security as well as threat protection from spear-phishing, ransomware and other cyberattacks. Mimecast also features automated systems of Content Control and
data loss prevention
, offers web security and anti-malware protection and features a cloud archiving system for archiving files, emails and other information.
5. Malwarebytes
Malwarebytes is another great cyber security assessment tool. Malwarebytes is a cross-platform anti-malware software that can monitor, recognize and eliminate malware and other malicious threats from a system. Malwarebytes works better when used with other anti-malware software, as is discussed in our Malwarebytes review.
The benefits of using Malwarebytes are discussed below.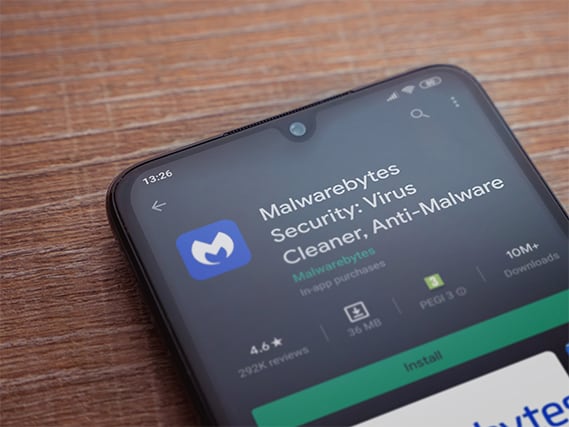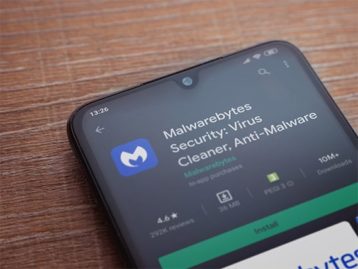 Malwarebytes uses anti-rootkit, anti-malware and anti-spyware technology to combat viruses and other threats in real-time.
The software has an auto-scan feature that sanitizes systems.
Prevents files from being hijacked and locked away.
Malwarebytes has a comprehensive defense mechanism that eliminates both real and perceived ransomware and other threats.
Features four layers of defense that are wrapped in software and browser programs, thus preventing systems from being attacked by viruses.
Malwarebytes prevents the download of contaminated files, prevents unnecessary ads and prevents hacking.
The anti-malware software features a Hyper Scan mode that enables quick and efficient scanning of websites whilst allowing other activities to operate in the background.
The use of Malwarebytes four layers of defense is sufficient to handle detection, prevention and removal of viruses, hence eliminating the need for a separate antivirus service.
Malwarebytes has a robust price package. The price package is split into two types: personal plans and business plans. The Premium personal plan protects one device for $3.33 per month, but can be upgraded to protect up to five devices for $6.67 per month. The Best Deal plan protects up to five devices for $8.33 per month. The cheapest business plan is Malwarebytes Endpoint Protection which protects up to 99 devices for $69.99 per device per year. Malwarebytes Endpoint Detection and Response protects up to 99 devices for $84.99 per device per year.
Malwarebytes is a scanner that looks through and eliminates malicious threats such as adware, spyware, ransomware and so on. The software scans do not scan all opened files but instead scan in batch mode. This method allows the software to operate without being affected if any other anti-malware programs are running on the system.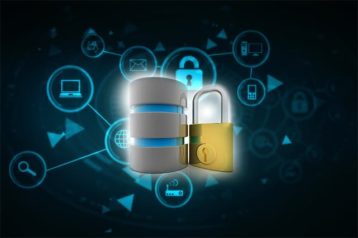 Malwarebytes is used to protect computers and other mobile devices from hacks, ransomware, viruses and other types of threats for a safe and virus-free online experience.
Malwarebytes is a private computer software security company that was founded by Marcin Kleczynski and Bruce Harrison in 2008.
Some technical details about Malwarebytes are given below.
Suitable for small and large businesses and enterprises.
Supports phones and online service.
Compatible with Android and web-based devices.
Malwarebytes blocks all threats, quickly scans for viruses and eliminates all malware.
6. Wireshark
Wireshark is one of the most important cyber security AI tools used by cyber security analysts. The monitoring tool watches network packets and presents them in a readable format. The data extracted from the tool can be accessed via GUI Mode TShark Utility or teletypewriter (TTY) mode.
A few of the benefits of using Wireshark are discussed below and are covered further in our Wireshark review.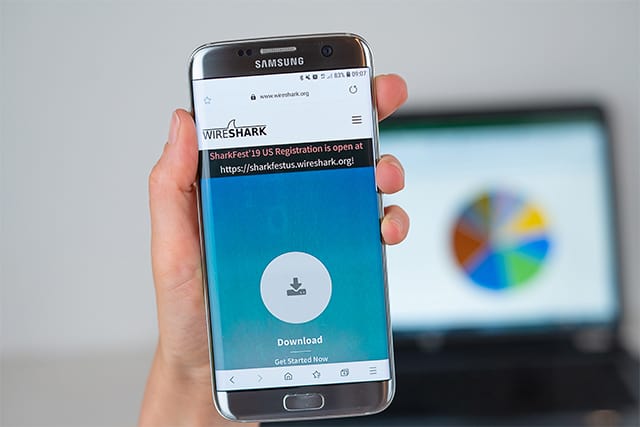 Enables easy troubleshooting and monitoring.
The software is easy to understand and navigate which increases productivity.
Gives real-time information on possible areas of vulnerability in the network.
Allows for a detailed view of the information available on a network.
Can be used on various vendors including Cisco Prime.
Available for various devices including Windows and UNIX.
Wireshark is a free network sniffing tool, thus no amount is charged for its services. The cybersecurity software supports Solaris, Windows, Mac, Linux, FreeBSD and so on. Also, Wireshark offers live capture and offline analysis.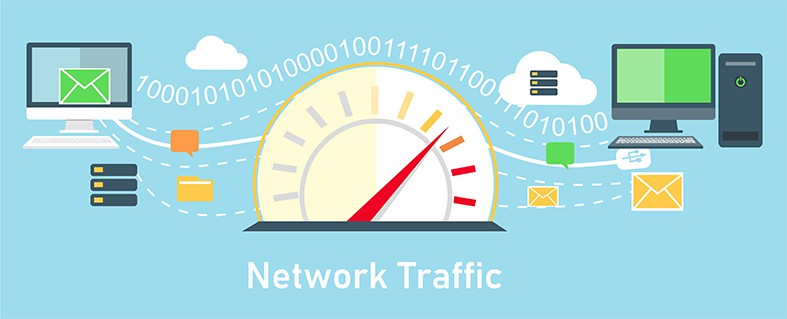 Wireshark, which is one of the best forensic tools, captures network traffic that is available on local networks and saves them for offline analysis. The software enables the filtering of data either before capturing or during analysis, thus allowing users to identify what needs to be checked. The software can be customized and made to show packets sent from one PC. Wireshark's many filters make it one of the best cyber security tools.
Note:
By using Wireshark, businesses can read or write various capture file formats such as Pcap NG, Cisco Secure IDS iplog, Microsoft Network Monitor and so on. The cyber security assessment tool is also used to decompress compressed Gzip files on the fly.
The software is a continuation of a project that started in 1998 and was founded by Gerald Combs.
Some technical details about WireShark are given below.
Provides a robust VoIP analysis.
Wireshark provides decryption support for various protocols including ISAKMP, WPA/WPA2, WEP, IPsec and SSL/TLS.
Reads data from the internet, Bluetooth, PPP/HDLC, ATM, USB, Token Ring and so on.
The cybersecurity tool features the standard three-pane packet browser.
Can export output to readable text, CSV or XML.
Common problems that Wireshark can help solve include latency issues, dropped packets and malicious threats on network traffic.
7. John the Ripper
John the Ripper is a favorite of many security experts and for good reason. While the system was first designed for the UNIX system, it has since grown to become a tool for detecting weak passwords that may pose a threat to a system and works on other devices including DOS, OpenVMS systems, Windows and more.
A few benefits of using John the Ripper are below.
Offers multiple modes for fast password cracking.
The software aids password recovery.
Works on 19 different platforms.
Although John the Ripper is a free password recovery tool, the software features paid versions as well. John the Ripper Pro, the cheapest of the paid plans, costs $39.95. A John the Ripper Pro license, which includes free upgrades, costs $89.95. For $185, users get the John the Ripper license with one year of email support included.
John the Ripper uses the rainbow table method deployed by most cyberattacks to guess a password. The software takes a sample from a list of words with common dictionary words and then compares the hashed password to the password in the file that is being matched.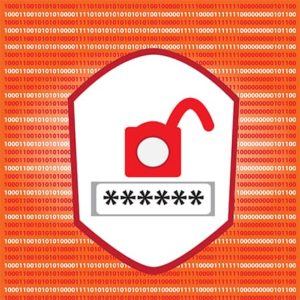 The password cracker is primarily used when carrying out penetration testing exercises. The software is used by IT experts to detect poor password policies and weak passwords.
John the Ripper was produced by OpenWall and was released in May 2019.
Some technical details about John the Ripper are given below.
The software has a cross-platform operating system.
The software comes in two versions including GNU-license and Pro.
Compatible with Windows, macOS, web apps and network traffic capture.
Also works with document files, disks, file systems and archives.
John the Ripper merges different cracking modes in one program to help decode passwords.
8. Tcpdump
Tcpdump is a network traffic packet analyzer that operates from a command-line interface. The security solution is used to analyze data networks by blocking and displaying IP/TCP and other packets. The functions of this software are discussed further in our Tcpdump review.
Some of the benefits of using Tcpdump are discussed below.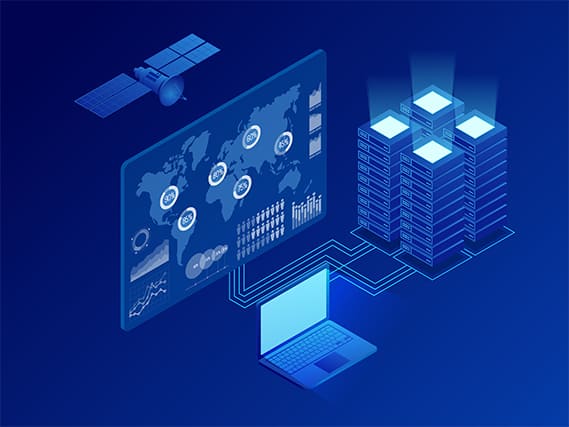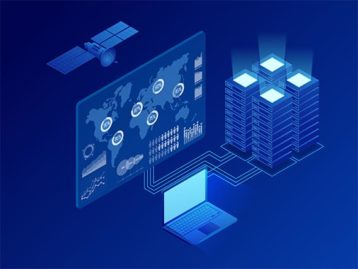 Enables users to interrupt and display packets including TCP/IP being sent or received over a network to which a system is linked.
The software is fast, flexible and affordable.
Enables captured packets to be saved in a file for future analysis.
Easy to operate using a Telnet connection.
Unlike some of the other cybersecurity tools on this list, there is not a free version of Tcpdump. The paid plans are split into three groups based on the type of customer they are designed for: private/freelance, business and commercial. All of these plans include a one year update subscription. The private/freelance plan ranges in price from $59.95 to $224.95 depending on how many users are being protected. The business license ranges from $239.95 to $899.95 depending on the number of users. The commercial license can range in price from $479.95 to $1,799.95 based on how many users are protected under the license.
Tcpdump analyses network packets that operate under a command-line interface. The software enables the display of TCP/IP and various other packets being sent or received over a network to which a system is attached. Tcpdump uses libpcap in this system to capture these packets.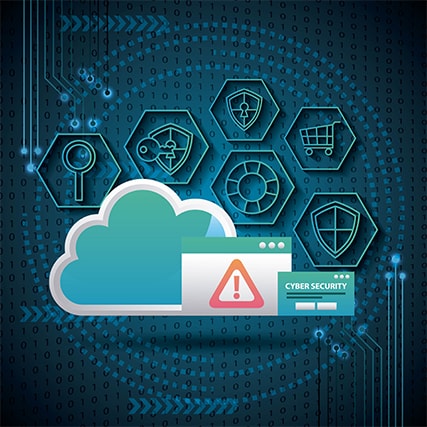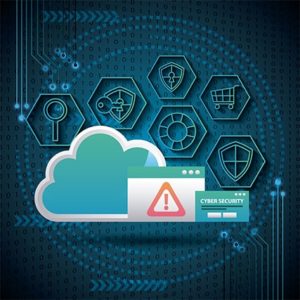 The software allows the capture and analysis of data through a connected computing device. By doing this, potentially dangerous threats can be intercepted and treated before they spread.
Tcpdump is the result of a joint effort by a team of developers known as the Tcpdump Team. The cybersecurity tool was founded and initially released in 1988 before a stable release in 2020.
A few technical details about Tcpdump are given below.
Works with Windows and Linux devices.
Captures N number of packets.
Captured packets in ASCII can be printed.
Tcpdump is a useful cybersecurity tool that is ideal for businesses and security experts. The software is the best tool for learning TCP/IP because of the open way it interacts with network traffic and the precise way it enables users to inspect packets.
9. TotalAV Cyber Security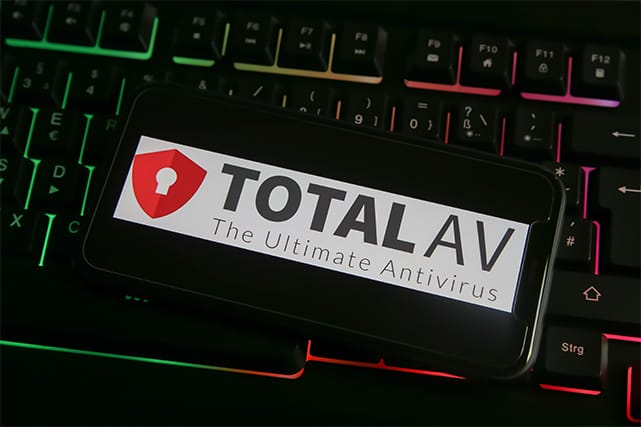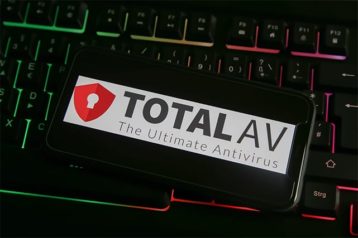 Another great cyber security monitoring tool is TotalAV. The tool is safe, secure and has an effective antivirus that features an efficient malware scanner. The software also has several web security features and data privacy protection all within an intuitive and easy-to-use interface, as is likely discussed in any TotalAV Cyber Security review.
A few of the benefits of using TotalAV Cyber Security are given below.
Offers a basic free version.
Has a great desktop application.
Offers protection against all manner of online threats.
Provides real-time protection for round-the-clock safety.
Has optimization tools to allow devices to run efficiently.
TotalAV offers first-time users a 30-day free trial. Once the free trial is over, the software has three different security plans available. The Essential Antivirus plan, which protects one device, costs $19.95 per month. The Pro Antivirus plan protects up to three devices and costs $39.95. The most expensive plan is the Ultimate Antivirus plan which protects up to five devices for $69.95 per month.
This cyber security tool features a web filtration tool that automatically stops threatening networks and web activities. The web filtration tool blocks suspicious crypto mining URLs, websites and other malicious sites. TotalAV Cyber Security is used to speed up a PC's performance, clear out junk files, uninstall apps, clean up browsers and duplicate file finders.
TotalAV is a part of the Microsoft Virus Initiative, which makes Microsoft the producer of this cybersecurity tool.
A few technical details about TotalAV Cyber Security are given below.
Compatible with Mac, iOS, Windows and Android devices.
Suitable for small, medium and large businesses.
Remote firewalls for remote access to systems.
TotalAV Cyber Security prevents ransomware, spyware and adware from attacking a system. The software also has a secure password vault for the safekeeping of passwords and allows for safe internet browsing as it enables the use of a VPN.
10. Acunetix
Acunetix is one of the best tools for cyber security. This automatic web vulnerability scanner detects and reports more than 4,500 web vulnerabilities, counting all the variants of Host Header Injection, SSRF, XSS XXE and SQL Injection. The functionality of this software is discussed further in our Acunetix review.
A few of the benefits of using Acunetix are discussed below.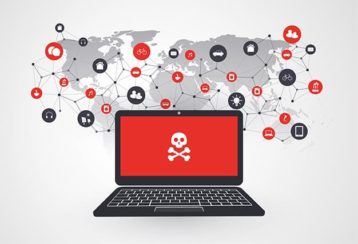 Acunetix features DeepScan which can interpret XML, AJAX, SOAP and JSON.
The scanner has a Login Sequence Recorder that rapidly tests passwords of protected areas.
Acunetix has automatic JavaScript analysis for testing Web 2.0 and AJAX.
The software's AcuSensor Technology enables concise scanning with minimal positives. Acunetix does this by merging results from its sensors with black box scanning procedures found in the source code.
Acunetix carries out deep testing of cross-site scripting (XSS) and SQL, two of the most thorough scans which are done to discover potential threats.
The software quickly crawls through thousands of web pages.
The commercial tool ensures web apps are safe from costly information breaches by looking out for potential threats such as XSS, SQL injection and more. Acunetix does so by sensing various cyber security issues using its advanced crawler which can detect any file.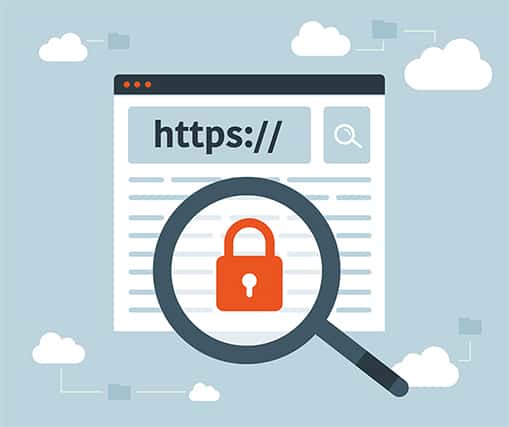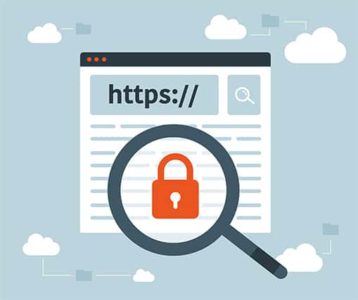 Acutenix is used in auditing web applications. The software is also used by web developers to integrate web security into web development processes. Businesses and companies can use the scanner to scan difficult places regardless of the language, framework or technology used.
This intuitive and easy-to-use cybersecurity tool was created by Invicti.
A few technical details about Acutenix are given below.
Compatible with Windows, Linux and online platforms.
Carries out compliance reporting for regulatory standards like HIPAA, ISO 27001, PCI DSS and so on.
Integrates with well-known WAFs and popular issue tracking such as JIRA, TFS and GitHub.
This security tool deeply crawls, scrutinizes and automatically scans all websites including password-locked areas and multi-form. The scanner provides proof of exploit for lots of vulnerabilities, provides advanced scanning for more than 7,000 web vulnerabilities and OWASP Top 10 including XSS and SQLi.
Acunetix has an automated web asset detection feature for discovering forgotten or abandoned sites and combines dynamic and interactive
application security testing
to detect vulnerabilities that other tools fail to find.
11. SiteLock
Another important cybersecurity tool on this list is SiteLock. This security tool is ideal for businesses as it protects organizations against virus attacks and also offers the same protection to visitors. The app features a safe VPN that is ideal for companies.
Some of the benefits of using SiteLock are discussed below.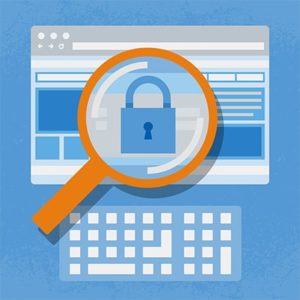 Can scan an unlimited number of web pages.
The app is designed to automatically detect malware.
Scans large files swiftly and easily.
Keeps track of Google's blacklist.
Provides a weekly scan report.
Web app plugins can also be scanned.
Protects systems from SQL injection.
SiteLock does not offer a free version but it does offer three subscription plans to choose from. The Basic plan, which is ideal for basic scanning, costs $14.99. For sites with large amounts of traffic there is the Pro plan which costs $24.99. Finally, there is the Business plan which is suitable for organizations and e-commerce websites and costs $34.99.
On a daily schedule, SiteLock scans websites, monitors and identifies vulnerabilities and protects systems against malware, viruses and XSS. The software also monitors and alerts if sites have been blocked by servers or blacklisted.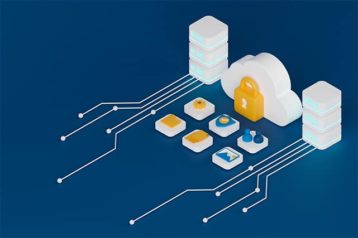 SiteLock is used to protect websites, networks and organizations from cyberattacks and viruses. The app regularly scans through web pages to see if there are any suspicious or malicious activities capable of infecting the system the software is installed on. Further discussion of how this software works can be found in our SiteLock review.
The cybersecurity app was founded in 2008 by Abry Partners, LLC.
A few technical details about SiteLock are given below.
Compatible with all major websites including WordPress, Drupal, Magento, Woo-commerce, Microsoft IIS and custom sites.
Ideal for business and e-commerce websites.
Supports all major devices including Windows, Android, macOS and iOS.
SiteLock is a cloud-based security system that monitors web pages for vulnerabilities and threats. The software not only detects these threats but also fixes any security problems encountered on the website.
12. KisMAC
Unlike the other tools on this list, KisMAC is solely dedicated to Mac devices. The open-source, free Wi-Fi scanner helps in the identification of concealed SSIDs.
A few of the benefits of using KisMAC are discussed below.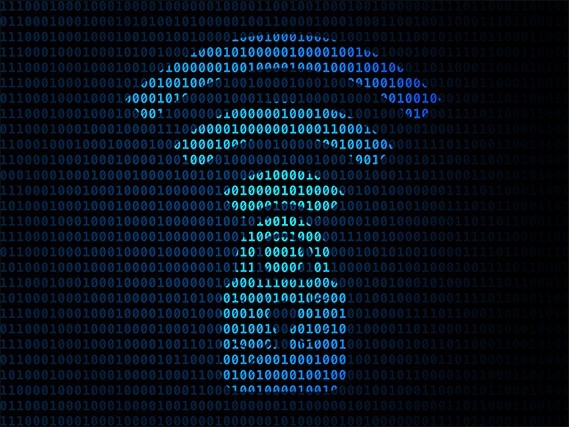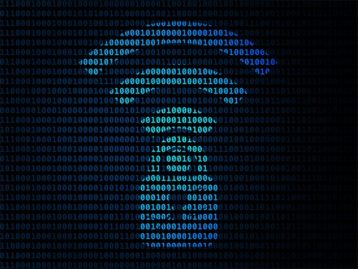 Free tool requiring no financial commitment.
Has a customizable interface, allowing for rearrangement or concealing of columns.
Results of a network scan can be saved.
KisMAC has two unique modes for improved functionality.
The software has a Discover mode that enables real-time data collation from neighboring networks.
KisMAC's Survey mode is suitable for in-depth network traffic analysis.
KisMAC is completely free and does not require payment before being used.
The Wi-Fi scanner simply scans through web pages and documents to identify and rectify threats. KisMAC also passively scans other supported cards including AirPort Extreme, Apple Airport and other third-party cards. More importantly, the software actively scans any macOS-supported card.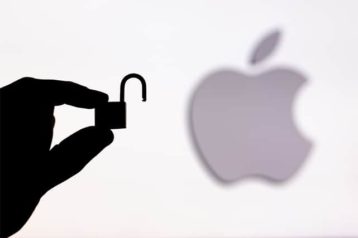 KisMAC, a wireless web discovery tool is used in scanning and detecting threats in macOS. The software has a variety of features that are similar to Kismet. KisMAC is not novice-friendly as the software is more suited to seasoned professionals. This along with other details about the software are discussed in our KisMAC review.
Michael Rossberg, a German IT professional, produced KisMAC but the software has since been taken up by other experts since its inception.
A few technical details about KisMAC are given below.
Supports hardware chipsets such as:
Realtex RTL8187L USB (an example is the Alfa AWUS036H, which is not functional on Mac OS 10.6.7 and above).
Intersil Prism 2, 2.5, 3 USB devices.
AirPort Extreme and Apple AirPort (depends on Apple drivers).
Ralink rt73 USB and rt2570 devices.
Supports 802.11b/g frequency.
With the KisMAC Wi-Fi scanner, it is easy to detect security breaches and deploy correction plans. Also, the app enables users to find other Wi-Fi networks around, even those that are hidden. The Wi-Fi sniffer also helps analyze network issues and discover potential network breaches. With such apps, monitoring and analysis of network utilization are simple and easy.
13. Heimdal Corp
Heimdal Corp can protect systems from cyberattacks through the software's easy-to-use interface. The self-sustained, cyber security tool focuses on web filtration, patching, privileged access management (PAM) and antivirus and anti-malware solutions.
Some benefits of using Heimdal Corp are given below.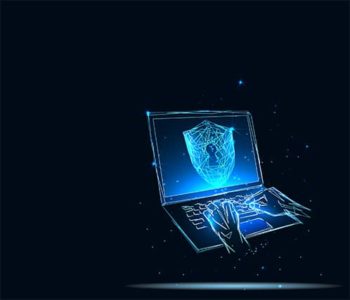 Heimdal Corp is a lightweight security solution that does not slow down a device after deployment.
Offers a single, unified dashboard.
Provides a sophisticated malware detection solution.
Detects and blocks cryptoware.
Actively protects devices against data leakage.
Silent threat blocking.
Automatically updates software.
Detects traffic-based malware.
Has an advanced Web Scanning Engine.
Heimdal offers a 30-day free trial but also provides a paid version. The tool's paid versions are quite expensive when compared to the software's competitors. There are two versions of the Premium Security plan. The first version protects up to five devices and costs $139.95 while the second version protects up to 10 devices and costs $243.95.
When most other antivirus solutions fail, that is when Heimdal Corp shows up. The cybersecurity tool offers blocking, patching, exploitation, dropper protection and key delivery protection. When the exploits have been used, the malware droppers send the payload which bypasses a device's antivirus, meaning cybercriminals have successfully circumvented the defenses put in place. However, Heimdal, with its four-layer protection, stops these attacks at various levels. These features are discussed in greater detail in our Heimdal Corp review.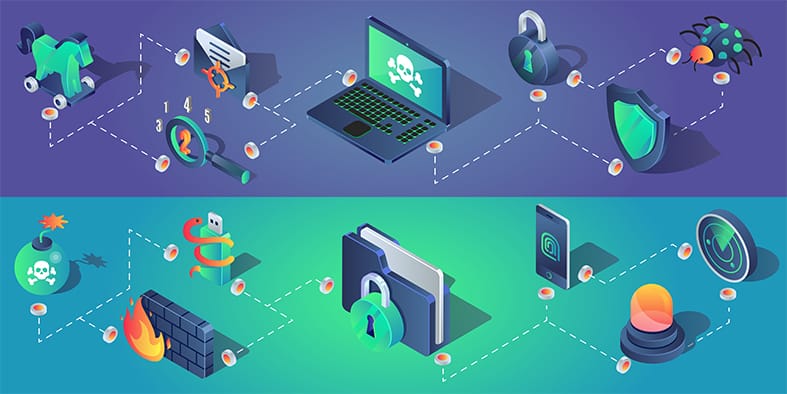 The cybersecurity tool has a two-way network traffic search engine that protects against malicious web locations, dangerous website content, Zero Hour exploitation, data leakages and cyberattacks.
The Copenhagen, Denmark-based company is without a known founder. However, the company was founded in 2014, making it a fairly new product on the market.
A few technical details about Heimdal Corp are given below.
Suitable for businesses and home use.
Supports all major devices including iOS, macOS, Android and Windows.
Demos and tutorials are available.
The Heimdal Corp tool is an intuitive security solution comprised of HTTPS, HTTP and DNS network traffic filtration. The software leverages the intelligence and ability of predictable machine learning algorithms to detect and block threats that most traditional security solutions will not see.
14. Bitdefender Total Security
Bitdefender, a cloud-based antivirus software, offers an on-demand and on-install scan system. The antivirus software offers anti-theft and anti-phishing systems, thus providing robust privacy protection and safeguards for personal data.
Some of the benefits of using Bitdefender Total Security are discussed below.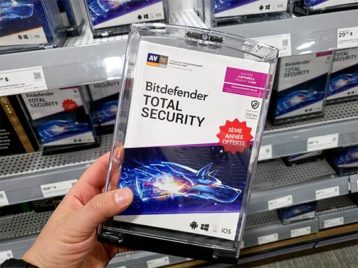 Bitdefender can detect a data breach.
Does not have much impact on a device's battery life.
Offers 24/7 security updates.
Ideal for safe banking.
The cybersecurity tool provides threat defense and data protection.
Bitdefender is applicable for Rescue Mode, Prevention of Attack and Anti-Fraud.
Offers ransomware protection and remediation.
Offers Network Threat Protection.
Bitdefender Total Security offers a one-year protection plan. With a single subscription which costs $36, organizations can protect up to five devices.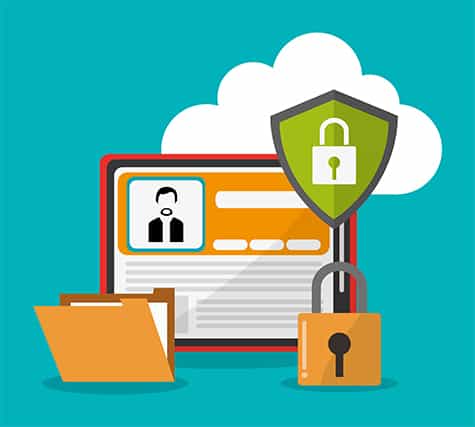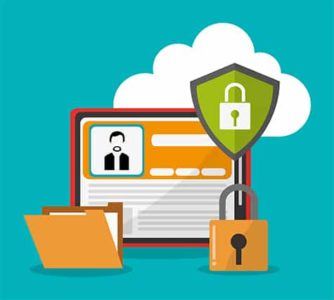 The software has automatic protection along with an artificial intelligence system that scans through all links even before the user clicks them. Bitdefender uses behavioral detection, one of the best security detection tools, to monitor active apps. Once a potentially malicious threat is detected, the software automatically takes action to prevent an attack. Hence, organizations and businesses will never detect there was any harmful page to begin with.
This security software provides social network protection, allows for secure online banking, provides a privacy firewall, file shredder, vulnerability assessment and more. More details about this software can be found in our Bitdefender Total Security review.
Bitdefender was founded on November 6, 2001, by Florin Talpes and is headquartered in Bucharest, Romania.
A few technical details about Bitdefender are discussed below.
Bitdefender has apps for macOS, Windows, iOS and Android.
Supports smartphones, PCs and other devices.
Supports five devices simultaneously.
Bitdefender offers a layer of web protection. The software functions with the Advanced Threat Defense module to secure sensitive files from ransomware and other malicious threats. With Bitdefender, personal data is safe from cybercriminals.
15. Snort
Snort is an open-source cyber security tool that scrutinizes network traffic in real-time, monitoring every packet to intercept any vulnerability.
Some of the benefits of using Snort are given below.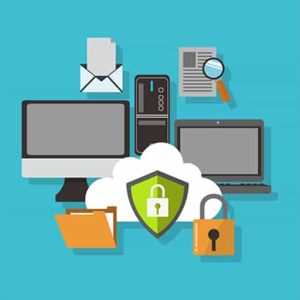 The cybersecurity tool is ideal for small and medium-scale businesses.
Analyzes network packets in real-time.
Snort provides packet logging.
The cybersecurity software functions as an open-source tool.
The cyber security assessment and management tool is completely free and is ideal for use in monitoring and protecting networks using IDS or IPS.
Note:
Snort is based on library packet capture (Libpcap). Libpcap is a tool popularly used in IP/TCP that addresses network traffic sniffers, real-time web analysis, packet logging analysis, content matching and protocol analysis. Once a threat is discovered, the software sends an alert to organizations for proactive action to be taken.
Snort has three basic uses: packet logging, straight packet sniffing and network intrusion detection. The cyber security tool can perform content searching and matching, protocol analysis and detection of probes and malicious attacks. More details about this software can be found in our Snort review.
Snort was created in 1998 by Martin Roesch, the founder of Sourcefire, but was bought by Cisco in 2013.
A few technical details about Snort are given below.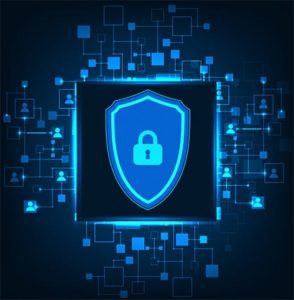 The cross-platform software can be installed on Windows 2000, HP-UX, Windows NT, Solaris, FreeBSD, OpenBSD, NetBSD, macOS, Linux and lots of other processor architectures and UNIX flavors.
The cyber security evaluation tool does not require software maintenance updates nor does it require licensing costs.
Snort carries out the assignment of streaming data to the screen and tracking network packets.
With Snort, organizations and businesses can detect potentially malicious threats on their networks and take proactive measures to prevent attacks before they happen.
What Is the Definition of a Cyber Security Tool?
T
he term "cyber security tool" refers to a technique or method used to protect a system, device, data, application, file or network from cyberattacks.
Importance of Cyber Security Tools
Cyber security tools are important because they protect all categories of information and prevent damage and theft. This data could include personal information, government and company information systems, protected health information (PHI) and personally identifiable information (PII). These tools ensure that cybersecurity is maintained wherever they are deployed.
Benefits of Cyber Security Tools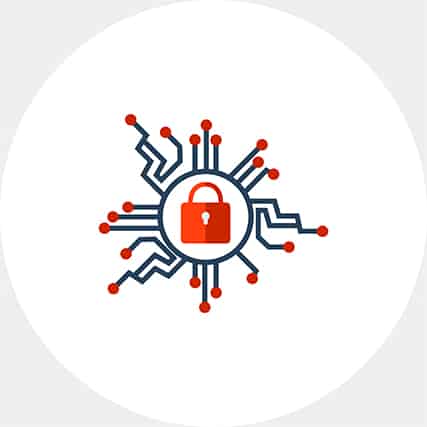 Protect personal data and networks from unauthorized access.
Improve information security.
Enable employees to work safely.
Protect devices from spyware, worms, ransomware, viruses and other threats.
Prevent system hacks.
Reduce the rate of system freezes and crashes.
Ensure the privacy of users.
Reasons to Use Cyber Security Tools
Cyber security tools have become important for the following reasons.
Increase in the number of IoT devices.
Rise in crime rates.
Cyber security tools serve to bridge the security gap.
Increase in cyber attacks.
Security of information.
Which Cyber Security Tool Has the Best Free Version?
Some free cyber security tools are great. Examples of the best free cyber security tools include the following.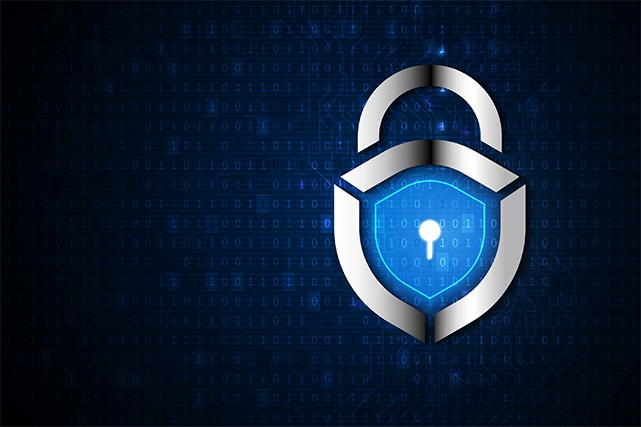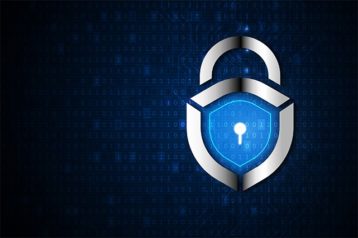 Malwarebytes
Metasploit
Wireshark
Kali Linux
OSSEC
Security Onion
OpenVAS
Nmap
Many cybersecurity professionals are interested in creating a cyber simulation to test their cybersecurity tools. The best six free tools for creating a cyber simulator are listed below.
TopGen
GreyBox
GHOSTS
vTunnel
WELLE-D
TopoMojo
Which Cyber Security Tool Is Most Comprehensive?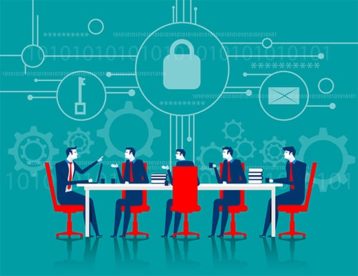 Many of the cyber security tools already listed are easy to use and can be used to create a comprehensive IT security policy. However, some are more comprehensive and easier to use than others. These tools are listed below.
LifeLock
Bitdefender Total Security
Malwarebytes
Syxsense
Acunetix
Snort
Wireshark
Which Cyber Security Tool Has a Better Success Rate?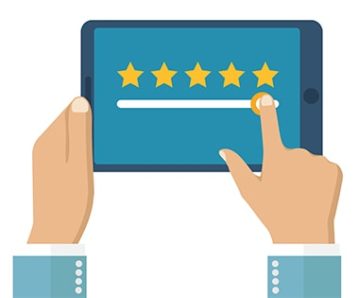 Acunetix has a better success rate than other cybersecurity tools. When compared to other alternatives, it scores higher. This cybersecurity tool is a unique web vulnerability checker that helps protect web assets, which allows it to function as one of the success factors for workplace cybersecurity. The software features source code analyzers (Checkmarx, for instance), network security checkers (Qualys or Nessus, for instance) and features network application firewalls (Incapsula, for instance) all to protect websites and devices.
Also, the security tool has a specialized AcuMonitor that is able to sense blind vulnerabilities, while the tool's AcuSensor can tell the exact location of a security breach. Acunetix focuses on centralization, integration, automation and ease of use. Unlike other solutions that are focused on a wide range of security services, Acutenix is solely focused on web security.
Acutenix's strong points include its scanning speed, minimal number of false positives, specialized technologies, ease of use and SDLC integration. It is not surprising that Acutenix won the title of the Best Online Vulnerability Scanner in 2016.
What Is the Main Function of Cyber Security Software?
A cyber security software's primary responsibility is to protect networks and data. When adequate protection is provided, unauthorized persons will have no access to sensitive data, cyberattacks will not happen and sensitive information will not be lost.
What Are the Types of Cybersecurity Threats?
Cyber security threats are now the order of the day, especially in the digital era. With this digitalization, internet users are now prone to different types of cybersecurity threats. Some of the different cybersecurity threats are mentioned below.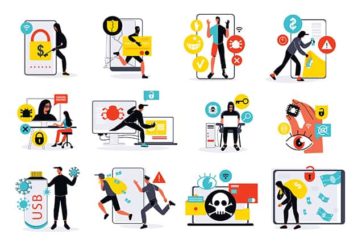 Malware: Malware is any software that is created to cause harm to a computer, server, client or network.
Denial-of-Service: A Denial-of-Service (DoS) attack is a cyberattack that attempts to bring a system or network to a halt, rendering it unreachable by its intended users.
Man-in-the-Middle: A man-in-the-middle cyberattack occurs when an attacker illegally transmits and perhaps modifies messages between two parties who are unaware of the infiltration.
Phishing: Phishing is a type of social engineering where emails that appear to be from a reputable source are sent to individuals. These emails are usually random and have the sole intent of stealing vital information including credit card details, login passwords and more.
SQL Injection: An SQL injection is when attackers are able to intercept queries made by an app to its database.
Password Attacks: Password attacks are various techniques used to crack account passwords.
The Internet of Things: IoT attacks occur when cybercriminals try to bypass the security of an IoT network or device. When this occurs, criminals can steal sensitive information, take control of a system or link IoT devices to a botnet.
Ransomware: Ransomware is a type of malware whereby a cybercriminal gains access to a victim's system and locks it via encryption. Usually, payment is demanded to decrypt and unlock the affected system.
Brute Force Attack: Brute force attacks use trial-and-error to find login information, discover concealed web pages or find encryption keys.
Trojan Horses: Trojan attacks always appear authentic but are only a ploy to take over a device. The attack is designed to steal, disrupt, damage or generally inflict dangerous actions on a network or information.
Spoofing: Spoofing refers to the act of pretending information from an unknown source is known. Spoofing could be in the form of phone calls or emails. For instance, an email sent from an unidentified sender asking the recipient for sensitive information such as credit card details. Such emails could also contain links to dangerous websites containing malware.
Why Are Cyber Security Tools Important for Business?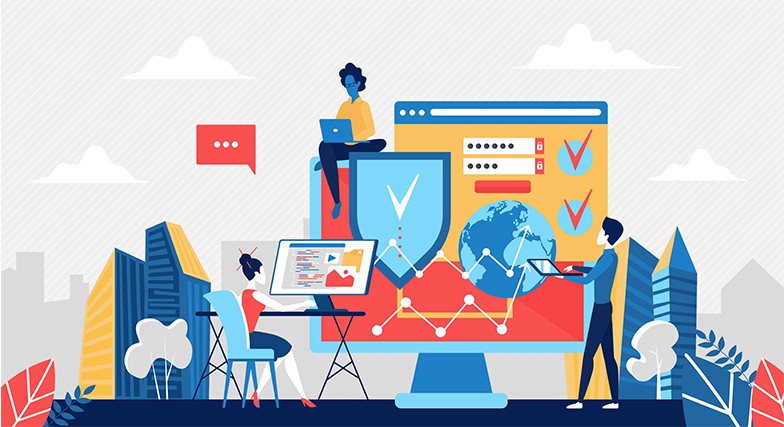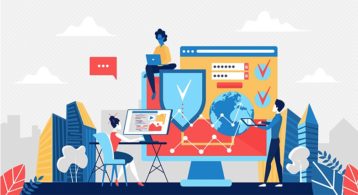 Cybersecurity tools are essential for a company's or individual's cyber security and privacy. Cyber security tools are used by businesses to prevent unauthorized data access, cyberattacks and identity theft. Because of the security tools' ability to protect all data types from theft and harm, these security technologies are indispensable.
Customers expect value and excellent service from business owners. As organizations expand, they must serve more consumers, which exposes them to more customer data. Even though cybersecurity tools are costly, resolving a cyberattack is more time-consuming and can bankrupt a company.
What Are the Advantages of Cybersecurity Tools?
Cybersecurity tools should be the main tool all organizations, whether big, medium or small, should use to prevent and block cyberattacks. There are lots of advantages of cybersecurity that users will be able to enjoy with cybersecurity tools. These are the advantages of cybersecurity tools listed below.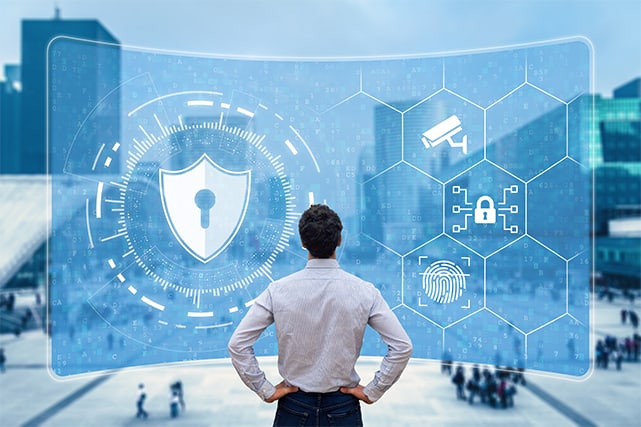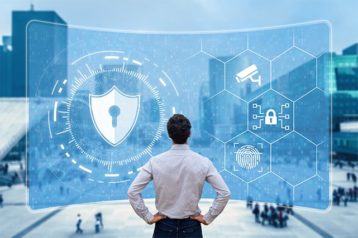 Continuity of operations: If and when a catastrophic event occurs these tools serve as a recovery hub for corporate activities. The domain researches and comprehends the organization's primary avenues of support and curates a method that encompasses all of these critical activities for a business to operate with minimal data loss.
Safety management: Cybersecurity tools aid in risk management, user awareness, security function oversight and management procedure evaluation.
Control of identity and access: The identity procedure assigns unique names to the respective system and users. Authentication, on the other hand, establishes a way for these users to prove their identity.
Data theft protection: Cybersecurity tools find the vulnerabilities and weak entities that could enable an attacker to attack the system or server. These vulnerabilities, once identified, can assist teams in securing systems and preventing similar assaults from occurring.
Boosts productivity: The use of cybersecurity solutions increases stakeholder support for the business' effective security measures. It also prevents organizations from experiencing downtime, which can disrupt corporate operations.