I
n a rapidly evolving technological landscape, the dominance of information technology (IT) companies cannot be overlooked. These giants have not only revolutionized the way we live and work but have also become key players in shaping global economies. The advent of digitalization has propelled IT companies to the forefront, as they drive innovation, provide cutting-edge solutions, and offer transformative services across various sectors. From software development to cloud computing, these organizations play a pivotal role in shaping businesses' digital strategies and meeting their technological needs.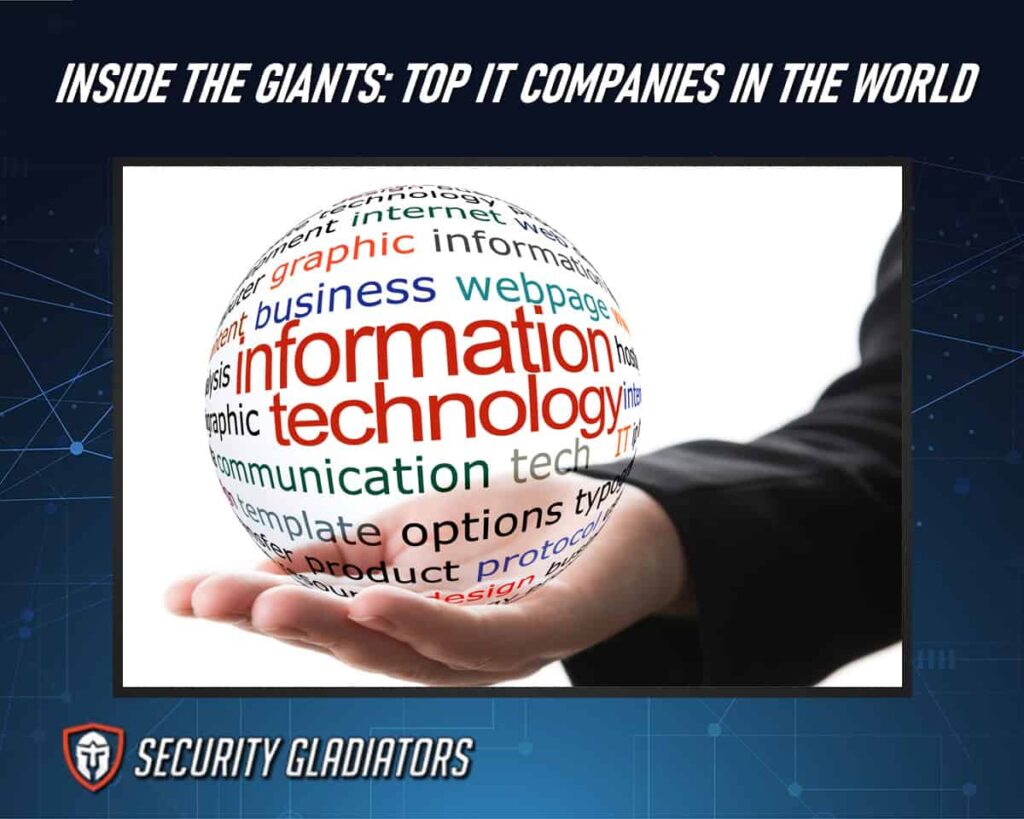 By harnessing emerging technologies such as artificial intelligence, blockchain, and big data analytics, these companies are paving the way for a future where technology seamlessly integrates with everyday life. Understanding their roles within this dynamic ecosystem is crucial for comprehending the magnitude of their influence on both local and global scales.
How Are Top IT Companies Changing Our World?
The roles played by the top IT companies are critical in shaping the global technological landscape and driving innovation across various industries.
Here is how these IT giants are changing the world:
Innovation and Disruption
Top IT companies like Apple, Google, and Amazon are constantly pushing the boundaries of technology. They introduce groundbreaking innovations that change the way we live and work. For example, Apple's iPhone revolutionized communication and personal computing, while Google's search algorithms transformed information retrieval. These innovations not only disrupt industries but also improve efficiency and convenience in our daily lives.
Artificial Intelligence and Automation
IT giants are at the forefront of developing and implementing artificial intelligence (AI) and automation technologies. Companies like IBM and Microsoft are using AI to enhance decision-making, streamline processes, and even drive autonomous vehicles. This revolution is reshaping industries from healthcare to finance and reshaping the future of work.
Data and Privacy
With the proliferation of digital services, data has become a valuable asset. IT companies handle vast amounts of personal data, which has raised concerns about privacy and security. Companies like Facebook and Apple are leading efforts to redefine data protection standards, introducing features like end-to-end encryption and giving users more control over their data.
Green Technology and Sustainability
Top IT companies are increasingly focused on sustainability. They are investing in renewable energy, reducing carbon footprints, and developing eco-friendly technologies. For instance, Google has committed to running on 100% renewable energy, while Tesla's electric vehicles are changing the automotive industry and reducing greenhouse gas emissions.
Global Connectivity
IT companies are connecting the world like never before. Through initiatives like SpaceX's Starlink, they are working to provide high-speed internet access to underserved areas globally. This connectivity is bridging the digital divide and empowering people with access to education, healthcare, and economic opportunities.
Top 10 IT Companies
Below are the top 10 IT Companies in the world:
Microsoft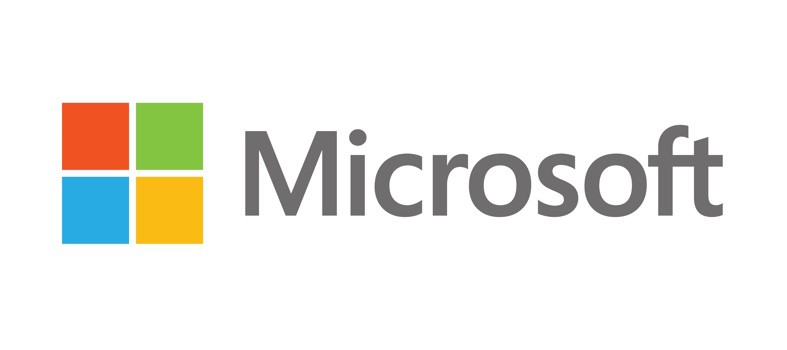 Microsoft Corporation is an American multinational technology corporation that develops, manufactures, licenses, supports, and sells computer software, consumer electronics, personal computers, and related services. Its best-known software products are the Microsoft Windows line of operating systems, the Microsoft Office suite of productivity software, and the Edge web browser. Its flagship hardware products are the Xbox video game consoles and the Microsoft Surface lineup of touchscreen personal computers.
Microsoft was founded by Bill Gates and Paul Allen on April 4, 1975, to develop and sell BASIC interpreters for the Altair 8800. The company's name is a portmanteau of the words "microcomputer" and "software". Microsoft rose to prominence in the 1980s as the world's dominant personal computer software provider with the MS-DOS operating system, which was used on most IBM PCs. The company's 1985 release of Microsoft Windows, a graphical operating system shell for MS-DOS, revolutionized the way personal computers were used.
In the 1990s, Microsoft continued to expand its product offerings with the releases of Microsoft Office, Internet Explorer, and the Xbox video game console. The company also entered the cloud computing market in 2010 with the launch of Microsoft Azure. Today, Microsoft is one of the world's largest and most valuable technology companies. It has over 221,000 employees worldwide and its products and services are used by billions of people around the world.
In 2022, Microsoft's annual revenue was $198.3 billion.
IBM
IBM (International Business Machines Corporation) is an American multinational technology corporation headquartered in Armonk, New York, with operations in over 175 countries. It specializes in computer hardware, middleware, and software, and provides hosting and consulting services in areas ranging from mainframe computers to nanotechnology.
IBM was founded in 1911 as the Computing-Tabulating-Recording Company (CTR), a holding company of manufacturers of record-keeping and measuring systems. It was renamed "International Business Machines" in 1924 and soon became the leading manufacturer of punch-card tabulating systems. For the next several decades, IBM would become an industry leader in several emerging technologies, including electric typewriters, electromechanical calculators, and personal computers.
In recent years, IBM has focused on developing and providing innovative solutions for the digital age. The company's portfolio of products and services includes:
Systems
IBM's Systems division focuses on hardware solutions, including servers, storage, and hardware-related software, to support businesses' computing needs.
Global Financing
IBM Global Financing provides financial services and solutions to assist organizations in acquiring and managing IT assets and technology investments efficiently.
Global Technology Services (GTS)
GTS offers a wide range of IT consulting, infrastructure, and support services to help organizations optimize their technology operations and drive digital transformation.
Global Business Services (GBS)
GBS specializes in providing consulting and professional services to help businesses improve their processes, strategies, and overall performance.
Cloud & Cognitive Software
This division focuses on cloud computing and AI-powered software solutions, helping businesses leverage the latest technologies to enhance their operations and innovation capabilities.
IBM is a Fortune Global 500 company and one of the world's largest employers. The company has a strong commitment to research and development and invests billions of dollars each year in new technologies. IBM is also a major player in the open-source software community and contributes to a wide range of open-source projects.
IBM 2022 revenue was $60.53 billion
Accenture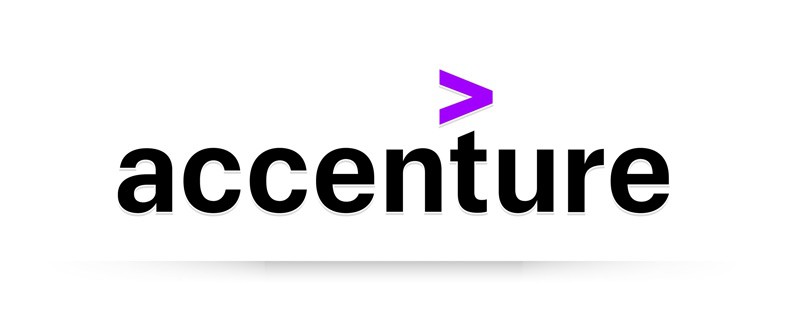 Accenture is a multinational professional services firm headquartered in Dublin, Ireland. It operates as a global management consulting, technology services, and outsourcing company. Accenture provides a wide range of services to clients in various industries, including strategy and consulting, interactive and digital marketing, technology services, and operations services. The company helps organizations innovate, transform, and optimize their business processes and technology infrastructure to achieve their strategic objectives. With a strong focus on digital transformation and technology-driven solutions, Accenture plays a crucial role in helping businesses navigate the complexities of the modern digital landscape.
Accenture had a global workforce of approximately 738,000 employees. With a strong focus on business process outsourcing services, global business services, professional services, consulting services, and management services, Accenture has positioned itself as a leader in providing comprehensive and cutting-edge solutions to meet the evolving needs of organizations worldwide. With its analytical approach and visionary mindset, Accenture continues to shape the future of the IT industry by delivering value-driven solutions that drive efficiency and competitiveness for its clients.
In the fiscal year 2022, Accenture revenue was $61.594B.
Oracle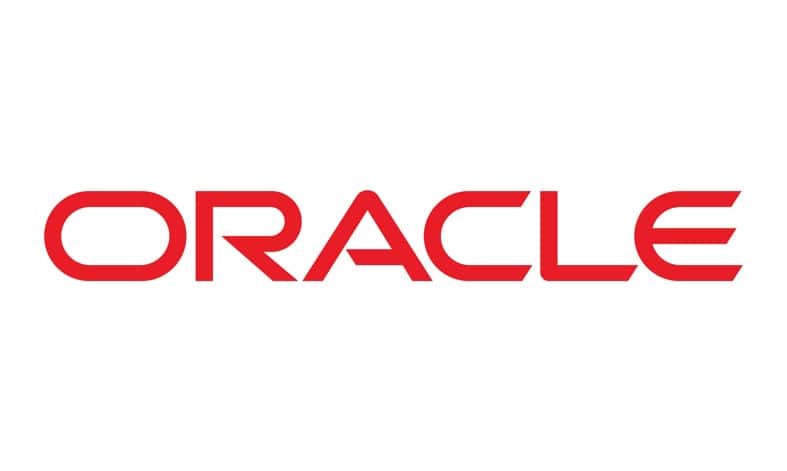 Oracle Corporation is an American multinational computer technology corporation headquartered in Redwood City, California. It specializes in developing and marketing database management systems and technology, cloud engineering systems, and enterprise software products. Oracle is best known for its flagship product, the Oracle Database, which is a leading relational database management system used by organizations worldwide to manage and store their data efficiently. In addition to its database offerings, Oracle provides a wide range of cloud services, including infrastructure as a service (IaaS), platform as a service (PaaS), and software as a service (SaaS), making it a key player in the cloud computing industry. Oracle's software and technology solutions are widely used across various industries, including finance, healthcare, manufacturing, and government sectors.
Note:
Oracle is expanding its focus on advanced cloud applications, tightly integrated cloud platforms, analytics tools featuring Machine Learning and Artificial Intelligence, IoT capabilities, blockchain solutions, and human-interface technologies, among other innovations.
Moreover, the company's enterprise software encompasses various applications such as customer relationship management (CRM), supply chain management (SCM), and human capital management (HCM), enabling businesses to enhance their productivity and efficiency. Oracle has approximately 164,000 employees worldwide. By offering comprehensive enterprise resource planning (ERP) solutions that integrate all aspects of a company's operations into one unified system, Oracle facilitates seamless collaboration across departments and enhances decision-making processes.
In the fiscal year 2022, the Oracle's revenue was $42.44 billion.
SAP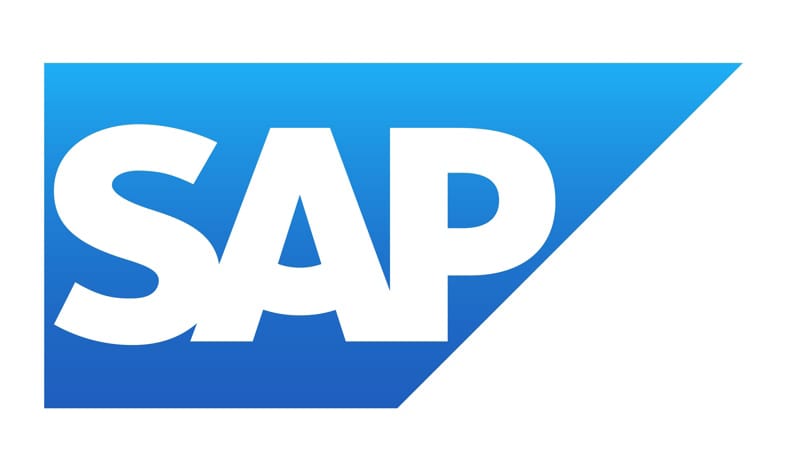 SAP, which stands for Systems, Applications, and Products in Data Processing, is a multinational software corporation headquartered in Walldorf, Germany. Founded in 1972, SAP is renowned for developing enterprise software solutions that assist organizations in managing their business operations effectively. The company's primary focus is on Enterprise Resource Planning (ERP) systems, which enable businesses to streamline processes such as finance, human resources, supply chain management, and customer relationship management. SAP's software empowers companies to optimize their operations, make data-driven decisions, and achieve greater efficiency in their day-to-day activities.
With its expansive range of products and services, SAP caters to various industries by providing innovative solutions that enhance operational efficiency and productivity. Utilizing cutting-edge technologies such as machine learning and data analytics, SAP enables businesses to make informed decisions and adapt to an ever-changing market landscape. In addition to its focus on software development, SAP specializes in enterprise resource planning (ERP) systems, customer relationship management (CRM) tools, supply chain management applications, and human capital management solutions. By offering comprehensive management systems tailored to different organizational needs, SAP has established itself as a key player in international business machines.
SAP generated $32.808 billion in revenue during the twelve months ending on June 30, 2023.
TCS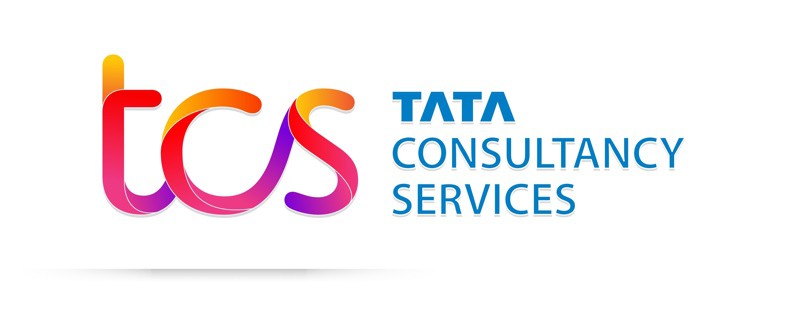 Tata Consultancy Services (TCS) is an Indian multinational information technology (IT) services and consulting company. Founded in 1968, TCS is part of the Tata Group and has established itself as one of the largest IT services firms globally. TCS offers a wide range of IT services, including software development, consulting, and business process outsourcing. It is known for its expertise in areas such as cloud computing, artificial intelligence, infrastructure support, data analytics, and digital transformation solutions, serving clients across various industries, including finance, healthcare, and retail.
TCS has become synonymous with excellence in the field of customer relationship management software. The company's solutions enable businesses to effectively manage their relationships with customers, enhancing customer satisfaction and driving business growth. Moreover, TCS has made significant contributions to the retail and corporate banking sector by developing advanced technological solutions that optimize operations, improve efficiency, and enhance security. The company has approximately 616,000 worldwide.
TCS has been at the forefront of application development within the technology sector, constantly pushing boundaries and revolutionizing how organizations harness technology to achieve their goals. Through its visionary approach and commitment to innovation, TCS continues to shape the future of the IT industry while empowering businesses worldwide with transformative solutions.
The company made $27.18 billion in revenue.
DXC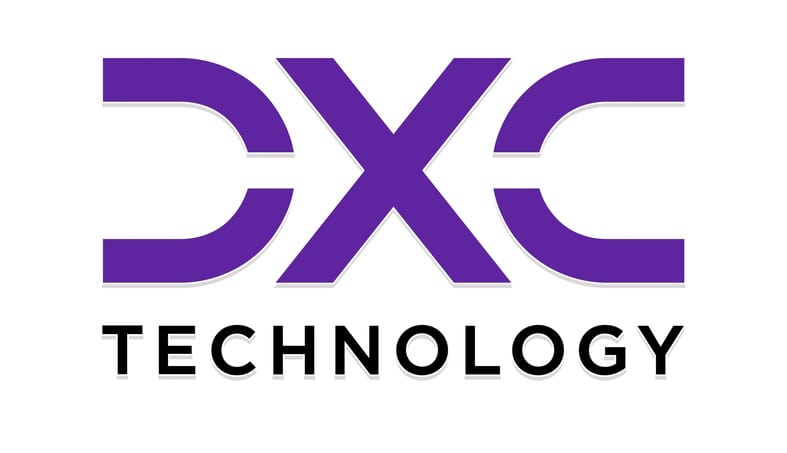 DXC Technology, formerly known as Computer Sciences Corporation (CSC), is a multinational IT services company based in the United States. Established in 2017 through the merger of CSC and the Enterprise Services business of Hewlett Packard Enterprise (HPE), DXC Technology specializes in providing end-to-end technology services and solutions to businesses and organizations worldwide. The company's offerings encompass a wide range of IT services, including cloud computing, cybersecurity, application development, consulting, and managed services. DXC Technology operates in various industries, including healthcare, financial services, manufacturing, and government sectors, helping its clients modernize their IT infrastructure, enhance operational efficiency, and drive digital transformation.
With expertise in various areas including the Microsoft Windows operating system, DXC has positioned itself as a leading provider of IT solutions and services. Its focus on delivering innovative solutions has enabled it to establish strong partnerships with software companies, allowing them to provide cutting-edge technologies and platforms to their clients. DXC's commitment to helping organizations succeed in the digital business era is evident through its extensive portfolio of offerings that cater to different sectors within the information technology industry. DXC has approximately 130,000 employees worldwide. By constantly adapting to evolving market trends and embracing emerging technologies, DXC continues to solidify its position as one of the top technology firms globally, driving growth and innovation in the information technology sector.
The 2022 DXC's revenue was $16.27 billion.
Deloitte
Deloitte is a global professional services conglomerate, offering an extensive array of services encompassing audit, consulting, financial advisory, risk management, taxation, and legal counsel. It stands as one of the prominent members of the Big Four accounting firms, sharing its status with EY, KPMG, and PwC. With a workforce exceeding 415,000 professionals spread across more than 150 countries, Deloitte boasts an expansive presence worldwide.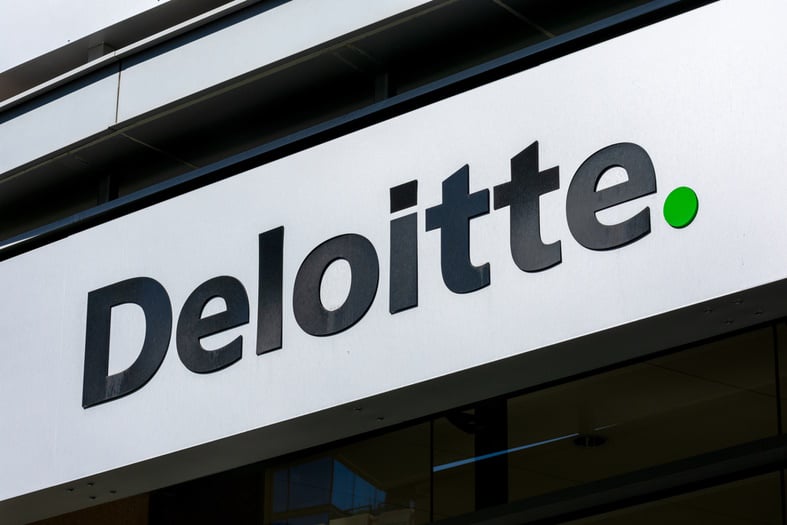 Deloitte's service portfolio comprises:
Audit and assurance
Consulting
Financial advisory
Risk advisory
Tax
Legal
Deloitte's clientele spans a diverse spectrum, encompassing businesses of all scales from startups to Fortune 500 corporations, in addition to governments and non-profit entities. The firm's headquarters are situated in London, United Kingdom. Deloitte is committed to its purpose of fostering trust and confidence in creating a more equitable society. It places a strong emphasis on diversity, equity, and inclusion and is actively engaged in initiatives aimed at reducing its environmental footprint.
In Kenya, Deloitte holds a prominent position as a leading provider of professional services. With offices in Nairobi and Mombasa, the company serves a broad client base, catering to both local and international corporations, government bodies, and non-profit organizations. Deloitte Kenya extends its expertise across audit, consulting, financial advisory, risk advisory, tax, and legal services.
The Deloitte 2022 revenue was $59.3 billion.
Capgemini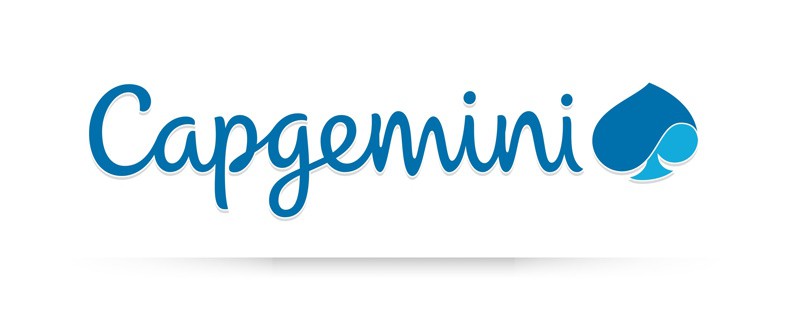 Capgemini, headquartered in Paris, France, stands as a prominent multinational firm specializing in information technology services and consulting. With an extensive global presence spanning over 50 countries and a substantial workforce exceeding 350,000 employees, Capgemini ranks among the world's largest IT services providers. Capgemini's offerings encompass a diverse spectrum of services, including strategic consulting to guide clients in IT strategy development, process enhancement, and risk management. The company also excels in technology services, helping clients design, develop, and seamlessly integrate IT systems while expertly managing their IT infrastructure. Additionally, Capgemini offers comprehensive outsourcing solutions, covering everything from application development and maintenance to infrastructure management and business process outsourcing. Capgemini's clientele comprises prominent global corporations, governments, and public sector entities, and it has a strong track record of enabling businesses to achieve their objectives through technology-driven transformation.
Committed to fostering diversity, equity, and inclusion, Capgemini champions various initiatives to support women in the workplace and cultivate an inclusive environment for all employees. The company also takes strides toward sustainability by actively working to reduce its environmental footprint. As an employer, Capgemini stands out for offering competitive compensation and benefits packages, coupled with opportunities for continuous professional development and career advancement. Moreover, it is celebrated for its client-centric approach, backed by a proven history of consistently delivering top-notch services.
In 2022, the Capgemini revenue was $22 billion.
Cognizant
Cognizant stands as a multinational professional services powerhouse, specializing in the provision of IT services and consulting on a global scale. With its headquarters located in Teaneck, New Jersey, United States, Cognizant boasts a workforce exceeding 300,000 employees spread across the world. Renowned for its substantial revenue and market capitalization, Cognizant ranks among the largest IT services companies on a global scale.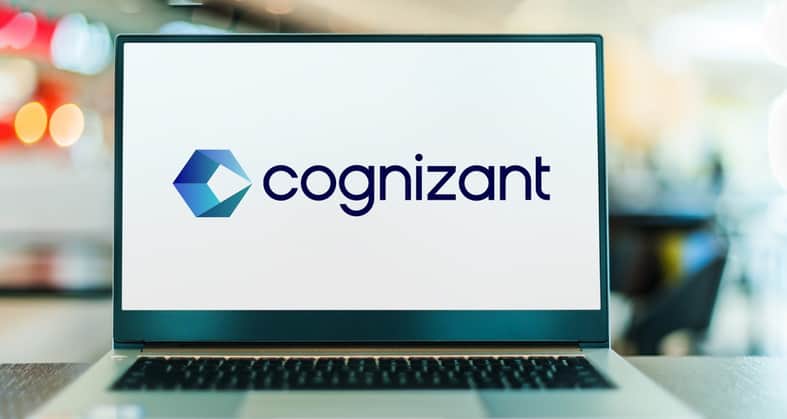 Established in 1994 by Kumar Mahadeva and Lakshmi Narayanan, Cognizant embarked on its journey as a modest IT consulting firm. However, its relentless growth trajectory propelled it into a formidable global IT services provider. A pivotal moment arrived in 2006 when Cognizant secured a listing on the Nasdaq stock exchange, further solidifying its presence in the industry. Cognizant offers a diverse array of IT services encompassing consulting, application development, infrastructure management, and business process outsourcing. Its clientele spans an impressive spectrum, featuring some of the world's most prominent entities, including Fortune 500 corporations, governmental bodies, and esteemed financial institutions.
With a significant workforce of over 200,000 employees in India, Cognizant holds a substantial footprint in the country. Moreover, it maintains a robust presence in the United States and Europe. The company distinguishes itself through its unwavering commitment to innovation and a relentless pursuit of customer satisfaction. Among its illustrious roster of clients are esteemed entities such as Bank of America, JPMorgan Chase, AT&T, Verizon, GE, Siemens, BMW, Daimler AG, Airbus, Boeing, BP, and ExxonMobil. As a premier provider of IT services and consulting on a global scale, Cognizant continues to be recognized for its steadfast dedication to innovation and its unwavering pledge to ensure customer contentment.
The Cognizant revenue for 2020 was $19.428 billion.
Frequently Asked Questions
What Are the Specific Services Offered by Each of the Top IT Companies Mentioned?
The top IT companies offer a range of services such as software development, cloud computing, data analytics, cybersecurity, and consulting. They strive to provide innovative solutions that drive digital transformation and enhance business efficiency in today's technology-driven world.
How Do These IT Companies Stay Ahead in Terms of Technology and Innovation?
IT companies stay ahead in technology and innovation through continuous research, development, and collaboration with industry experts. They invest heavily in R&D, acquire innovative startups, foster a culture of creativity, and prioritize customer feedback to drive future advancements.
Do IT Companies Offer Any Specialized Training Programs or Certifications for Individuals Looking To Join the Industry?
Specialized training programs and certifications are offered by IT companies to individuals aspiring to join the industry. These programs aim to enhance skills and knowledge in specific areas, such as programming languages, data analysis, cybersecurity, cloud computing, and project management.
How Do IT Companies Ensure Data Security and Privacy for Their Clients?
Data security and privacy are ensured by top IT companies through robust cybersecurity measures, including encryption, multi-factor authentication, regular audits, and employee training. These measures protect client data from unauthorized access or breaches, ensuring the integrity and confidentiality of sensitive information.
Conclusion
Top IT companies have successfully carved out their place in the global market by leveraging their innovative capabilities to solve complex problems for clients worldwide. Their visionary approach has allowed them to thrive amidst rapid technological advancements and disruption. As we move forward into an increasingly digitized future, these giants will continue to shape the technology industry through their analytical mindset and commitment to pushing boundaries.