I
n the US, identity theft is one of the most common methods of committing fraud. Up to 13 million Identity fraud cases have been documented, with these victims losing approximately $17 billion. Therefore, the need to have one's identity well protected and guarded online is very important. Identity theft protection tools safeguard personal information such as social security numbers, bank accounts, addresses, and other general information. Furthermore, identity theft protection services can prevent cyber attacks for both individuals and enterprises.
Generally, identity theft protection services offer a range of safety features depending on the producer. However, the typical safety features monitor dark web use, credit card activity, and social security number (SSN) usage. This is particularly important because when a social security number is obtained by fraudulent parties, it is possible to obtain credit card loans, amongst other criminal activities, without the real owner's knowledge. Protecting and monitoring one's identity online are essential components of online security.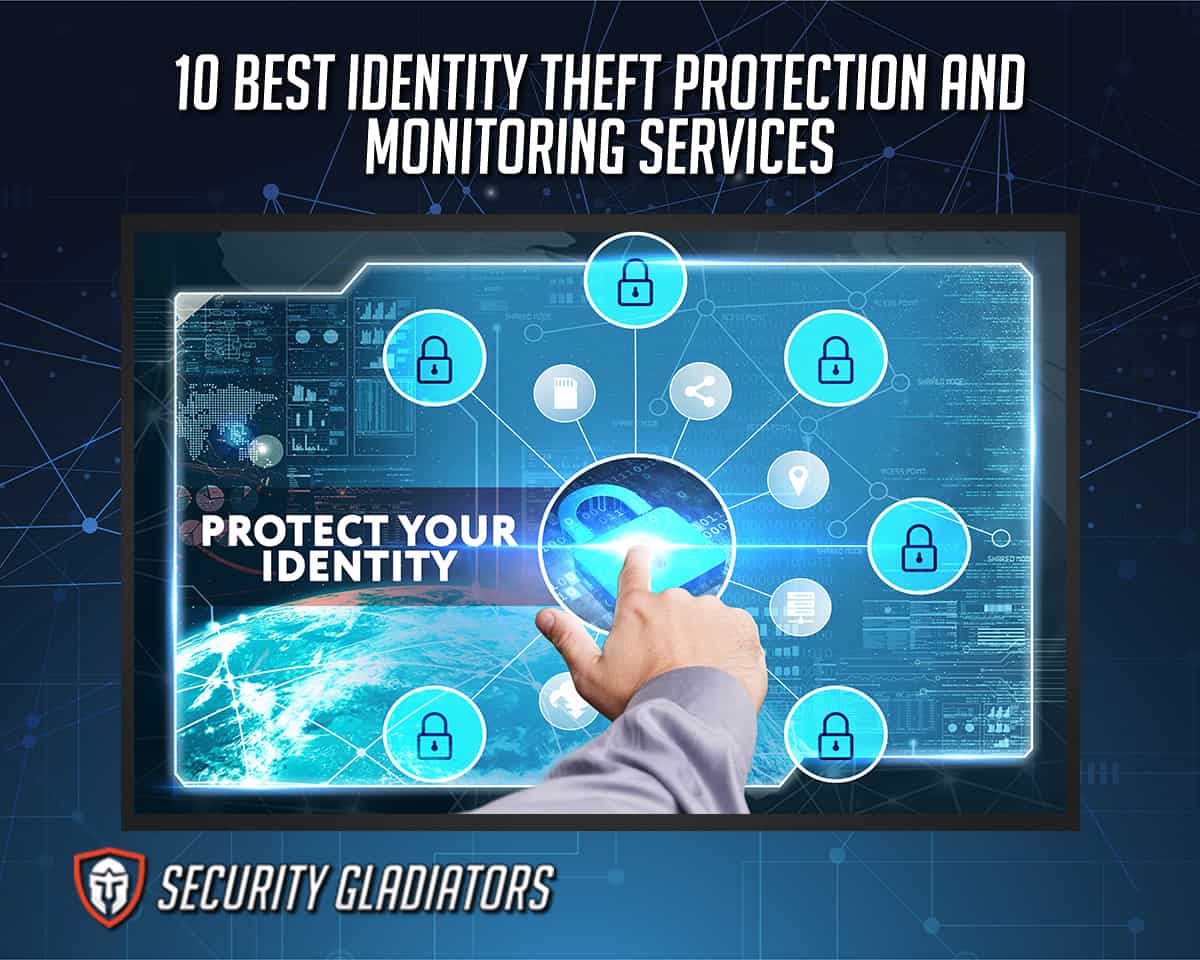 Below are the ten best Identity theft protection and monitoring services:
LifeLock
ID Watchdog
PrivacyGuard
Experian IdentityWorks
IdentityForce
Identity Guard
IdentityIQ
IDShield
Identity Fraud
Aura
1. LifeLock
Today, Lifelock is one of the top-tier identity theft protection services. LifeLock provides multiple layers of protection against cyber attacks. Aside from cyber-attack protection, there is an additional malware layer. This earned the service the number one spot on this list. As the name implies, this service allows users to lock credit with all three credit bureaus (Equifax, Experian, and TransUnion), and as a Norton 360 product, LifeLock has encryption technology, VPN, anti-virus, and even a backup plan integrated into its security features. The unique side of LifeLock is its Payday and TransUnion credit lock which prevents unauthorized account opening. LifeLock's strong side lies in its ability to deliver identity theft monitoring, identity restoration, and malware protection.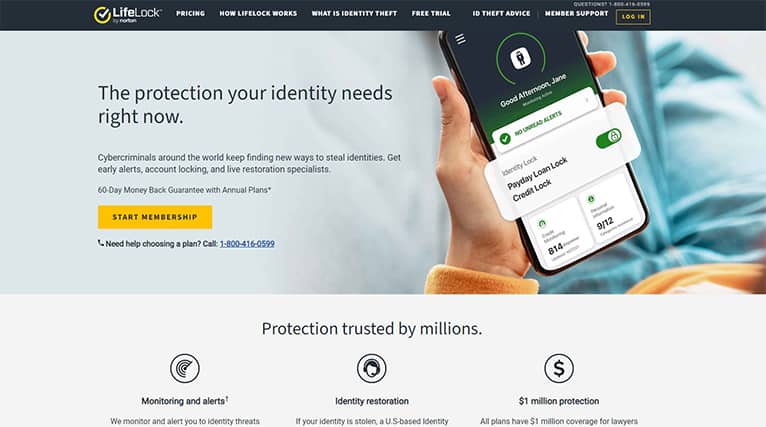 LifeLock offers three subscription plans to users with prominent features such as identity alerts, social security number alerts, credit monitoring, identity recovery assistance, and identity theft insurance from $25,000 to $1 million. Other additional features are specific to the chosen subscription plan. The standard plan costs $8 per month, with credit monitoring for only one credit bureau and $25,000 reimbursement for stolen funds. The advantage plan costs $16 per month, with credit monitoring for two credit bureaus and $100,000 for stolen funds reimbursement. The ultimate plus plan costs $24 per month for monitoring three credit bureaus and $1 million in reimbursements for stolen funds. These prices above vary depending on whether the plan is for an individual or family.
LifeLock has several key advantages, including theft protection, 24/7 customer support, a 60-day money-back guarantee on annual plans, constant dark web scanning for user data, and auto-detection of bank accounts opened in the user's name. Despite these huge benefits, some disadvantages still exist. The current subscription plans are quite expensive and the price also increases after the first year. Credit reports are also only provided once each year.
Since 2005, NortonLifeLock has been the company behind this service.
---
2. ID Watchdog
ID Watchdog closely monitors all identity-related information on behalf of its users and stands out for its commitment to ID theft resolution. A specialist is always assigned to identity theft cases until a suitable resolution is reached. ID Watchdog also reports activities from the three major credit bureaus. ID Watchdog works by controlling, managing, monitoring, detecting, and restoring identities in case of cyber theft. The software monitors several data points to keep users informed of any personal information changes or alterations. The mobile app for Android and iOS platforms also provides instantaneous notifications. Generally, this service monitors dark web forums, monitors credit, and helps with identity recovery. The security features include a personal VPN with 256-bit encryption technology and a password manager.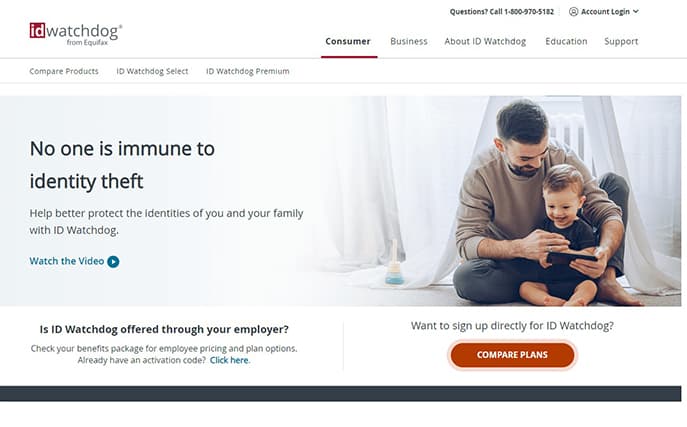 Features of this service range from credit report monitoring, social media account monitoring, identity theft insurance, credit freezing assistance, dedicated specialists for resolutions, and public records monitoring. However, two available subscription plans further differentiate the available features. There is an individual and a family plan, both of which are further divided into two more packages. The ID Watchdog Select package costs $14.95 per month for the individual plan, while the ID Watchdog Premium package costs $21.95 per month. The ID Watchdog Select package costs $23.95 per month for the family plan, while the ID Watchdog Premium package costs $34.95 per month. ID Watchdog's unique side is the extra protection for minors on all subscription plans. Also, its strong side lies in its robust provision for the needs of consumers, employers, and brokers.
Owing to this company's robust plans, there are numerous advantages of using this service. For example, a reimbursement plan of up to $1 million for identity theft resolution is included on the premium plan. Both the family and individual premium plans support credit report monitoring of all three bureaus. A credit score is also tracked by at least one credit bureau and reported once a month to the user. There is also a provision for child credit monitoring on the family plan.
On the other hand, there is absolutely no free trial provision to allow new users to test run the software before subscribing. There is also no refund provision should the user be dissatisfied with the service.
Equifax Incorporation released ID Watchdog in 2005.
---
3. PrivacyGuard
PrivacyGuard is known as a very flexible identity protection tool. PrivacyGuard allows users to select either identity theft protection, credit reports, or both, allowing users to select which features are most important to them. New users can also sign up for just a dollar for the first two weeks. Aside from the username or pattern lock and anti-virus, PrivacyGuard has not publicized any information about the encryption technology used for the software. Nonetheless, there has never been a data leak recorded or privacy breach case since the launched service. But there is a secure browser, secure keyboard, and data monitoring service embedded into the software.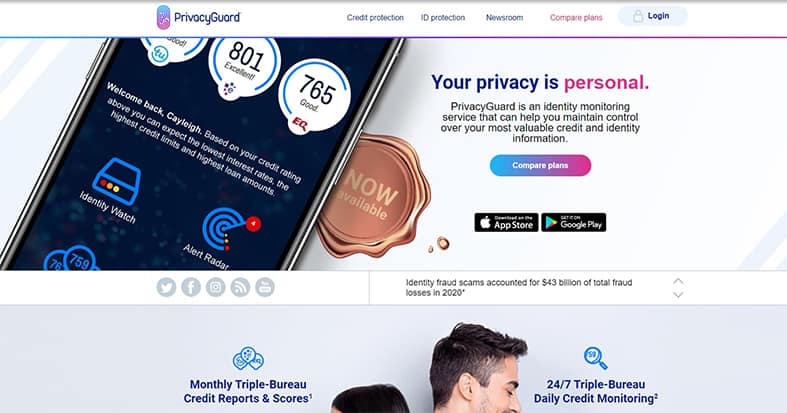 The basic features of this service include credit card monitoring, bank account monitoring, identification/application verification, personal information monitoring, and a registered offender locator. The different monthly packages further offer specific features from those highlighted above. The three plans include identity protection only for $10 per month, credit protection for $20 per month, and total protection (credit and identity protection) for $25 per month. Specific features peculiar to these monthly plans are explicitly highlighted on the company's website. However, there is up to a $1 million insurance package for the identity or total protection package subscribers. The unique side of PrivacyGuard is its detailed neighborhood reports feature. In addition, FDA updates on food and drugs as well as emergency travel assistance of up to $1,000 are two particularly strong features of PrivacyGuard.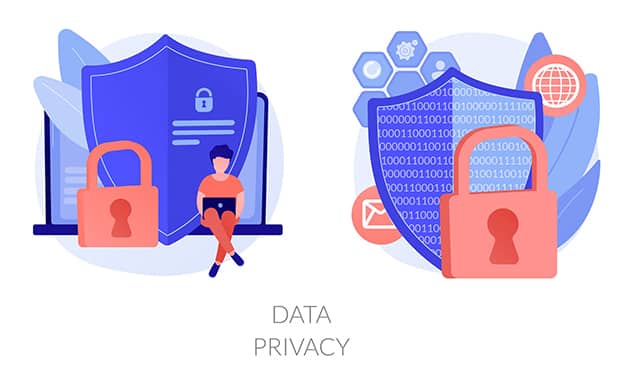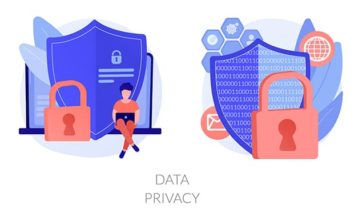 One of the main advantages of using PrivacyGuard is the flexibility the service offers. Further, regardless of the plan subscribed to, monthly credit score reports and daily credit monitoring from the three credit bureaus are available. The plans are generally all-inclusive as there is no need for a special family package, with the total protection able to cover a family. A dedicated identity theft specialist is also assigned to each subscriber to help obtain resolutions in the event that a theft occurs. On the other hand, some disadvantages include the unavailability of an annual plan which often comes with a discount. Thus, the monthly plan can be expensive compared to similar services; the credit protection plan also does not offer reimbursement/identity theft insurance. Customer support has also been somewhat slow in responding to emails and inquiries.
Trilegiant Corporation owns PrivacyGuard.
---
4. Experian IdentityWorks
Experian IdentityWorks is owned and managed by one of the three major credit bureaus: Experian. This makes it one of the most robust and reassuring choices on this list. This service works by reporting daily credit scores across the three major credit bureaus to ensure early tip-offs of any identity fraud. Since a credit bureau owns the service, the focus is mainly on credit scores and credit cards. In addition, Experian IdentityWorks helps monitor credit based on the user's behavior. In general, Experian provides ID theft prevention, daily credit monitoring, identity recovery, and identity insurance of up to $1 million in the case of fraud. The main security feature includes the ability to lock and unlock Experian credit cards. There is also multi-factor authentication which includes face and fingerprint verification. Asides from these, there is no information on data encryption and protection on the official website. However, this company is among the five and fourteen eye alliances.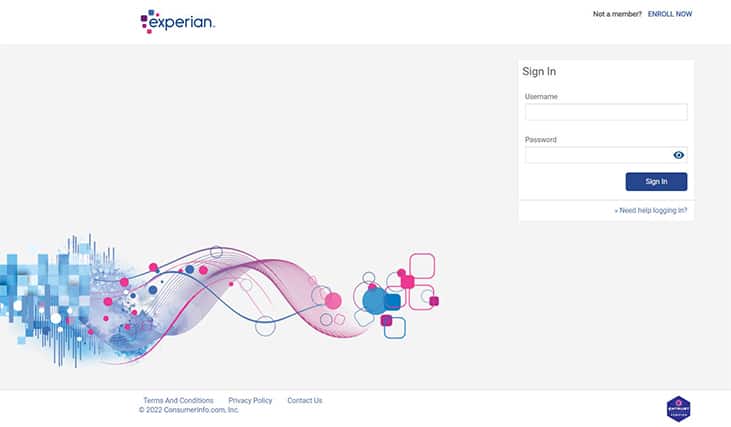 As a robust identity theft and protection service, its features range from credit score analysis, credit monitoring, social media monitoring, credit locking, sex offender registry information, and identity theft insurance between $500,000 and $1 million. There are two main subscription plans available: IdentityWorks Plus and IdentityWorks Premium. These plans are further broken down into one adult, one adult and ten children, and two adults and ten children. The IdentityWorks Plus costs $10 per month, while the IdentityWorks Premium costs $20 per month for one adult. These subscription costs increase as the number of users increase, for further detail, visit the Experian website. The most apparent difference between the plus and premium plan lies in insurance and credit monitoring reimbursement. There is a maximum reimbursement of $500,00 for the plus plan and a maximum of $1 million for the premium plan. Similarly, the plus plan monitors credit from only Experian, while the premium plan monitors from all three credit bureaus.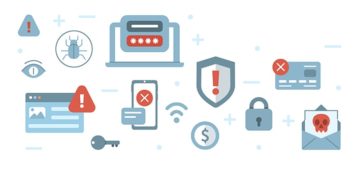 Some of the main advantages of Experian IdentityWorks are the ability to boost credit scores, lock credit cards, significant discounts on annual payments on all plans, real-time notifications about attempted credit hacking, and a 30-day free trial. The unique side of Experian is its newly introduced auto-insurance plan. Experian's strong side lies in its ability to raise the user's FICO credit score by linking different paid bills to one's account. Despite these advantages, the poor sex offender registry information, unresponsive customer service, and unavailability of some security tools are still some disadvantages of this service.
Experian, an Ireland-based credit bureau, runs this service.
---
5. IdentityForce
IdentityForce is one of the top-rated identity theft and protection services available. IdentityForce is a division of TransUnion, one of the three major credit bureaus. Thus, this service offers quality credit monitoring just like IdentityWorks. IdentityForce works by offering an extensive monitoring system that notifies users of fraudulent credit activities, dark web activities, address changes, and social media activities. The security feature of this service includes an in-built VPN, two-factor authentication, mobile attack control, and spyware monitoring. But some of these features come with the most expensive plan only.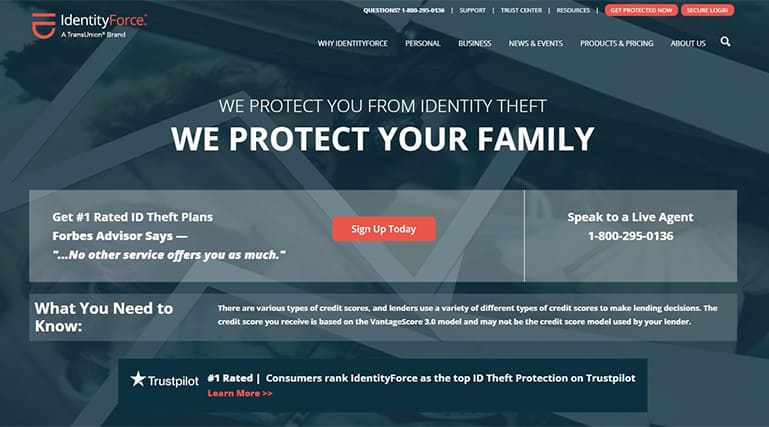 The core features of this service are credit monitoring and reporting, identity recovery assistance, identity threat alerts, and credit improvement simulators and trackers. There are two main subscription plans available, IdentityForce Ultrasecure and IdentityForce UltraSecure+Credit. The former costs $18 per month, while the latter costs $24 per month for an individual. Identity Ultrasecure costs $25 per month, while Identity Ultrasecure+Credit costs $36 per month. Of course, the Ultrasecure+Credit plan offers more beneficial features such as smart SSN tracking, unlimited child watch, and $1 million insurance, amongst others. The unique side of IdentityForce is the product's business-tailored features, such as: employee benefits, breach services, government agencies. IdentityForce boasts several strong sides, especially IRS fraud tackling, medical identity theft and child identity theft.
The advantages of IdentityForce include the robust family plans, that allow for an unlimited number of children, a recovery plan attached to all plans, a 14-day free trial at no cost, and anti-phishing/anti-keylogging is also embedded into the software. However, the disadvantages of this software are the inability to get a refund, the higher price of the plans, and the fact that credit reports are only released quarterly, rather than monthly.
TransUnion is the umbrella company of the IdentityForce brand.
---
6. Identity Guard
Identity Guard is an advanced identity theft protection service with AI-powered ability. The software works with billions of data points across the global internet using IBM's AI technology to search for user information. This also enables the software to monitor key data like a user's bank and credit details. Identity Guard's data management and security is also reasonable with AES 128-bit data encryption.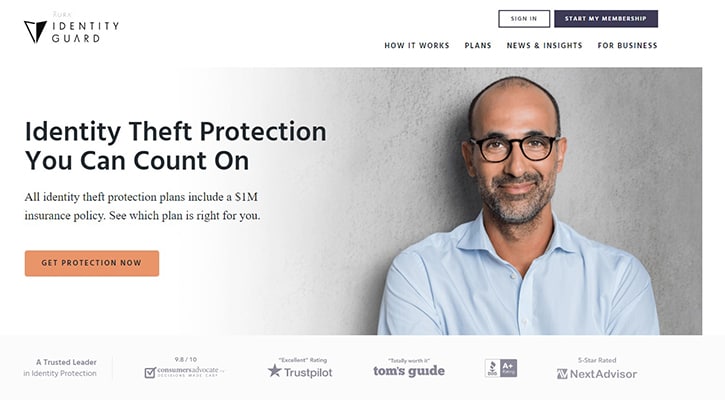 The features of Identity Guard include dark web monitoring, financial monitoring, credit and credit score monitoring, secure browsing tools, and criminal activities monitoring. There are three subscription plans: value, total, and ultra. These plans are also further split into individual and family packages with different prices. The individual plan costs $9, $20, and $30 for the value, total, and ultra plans, respectively. The cost for the family plan starts at $15, $24, and $32 for the value, total, and ultra plan, respectively. Identity Guard is unique in that it has an Antivirus and VPN embedded into the app for maximum security. Furthermore, the strong sides are its IBM Watson AI and core password manager.
Identity Guard has several advantages, including thorough and continuous dark web scanning for all its user's information, prompt fraud alerts and notifications, and a guaranteed insurance plan of up to $1 million. On the other hand, credit reports are provided only once a year, there is no sex offender registry, and there is no money-back guarantee on any of the subscription plans.
Intersection incorporation is the company that owns and runs Identity Guard.
---
7. IdentityIQ
For family identity protection, IdentityIQ is probably the best option on this list. IdentityQ works by providing robust SSN, credit, and dark web monitoring. The SSN monitoring is so thorough that the software alerts the user every time their SSN is used. The identity theft restoration process is seamless, with dedicated case managers assigned to each case. The security feature includes an in-built VPN for all family members on the family plan. However, there is no two-factor authentication like in some of the competition. Bitdefender antivirus is also embedded into the service to add an extra layer of security. Parental control, secure browsing, and a password manager are also among the security features of this service.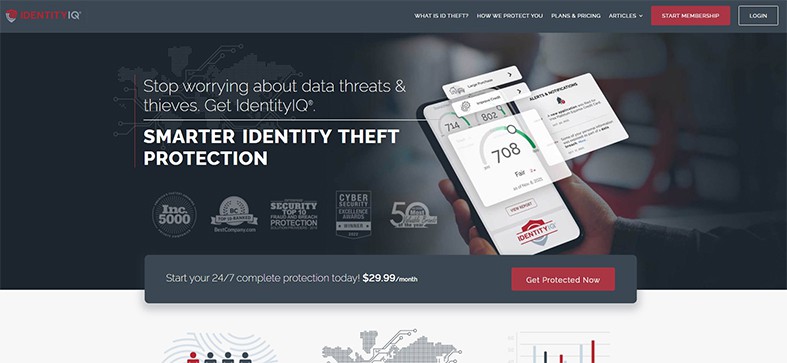 IdentityIQ features credit monitoring across the three credit bureaus, credit tracking, and a credit score simulator. This service offers four different subscription plans: Secure Plan, Secure Plus, Secure Pro, and Secure Max. Since family protection is already infused into all plans, the difference lies in including BitDefender or not. With BitDefender, the Secure plan costs $9 per month, Secure Plus costs $12 per month, Secure Pro costs $22 per month, and Secure Max costs $33 per month. Without BitDefender, all plans cost $2 less per month. The enhanced credit protection alerts such as the over limit alert, closed trade lines, new charge-off and new foreclosure are some of the strong sides of IdentityIQ. The unique side of IdentityIQ is its ability to monitor and report both national and international criminal records.
The advantages of IdentityQ include reimbursement of up to $1 million with an additional $25,000 for each family member, extensive device security through VPN, antispyware, anti-virus, a well-structured dashboard, and dedicated customer support 24/7. The present disadvantages of this service are the privacy policy allowing data sharing with third parties, the unavailability of the mobile app, and the lack of social media monitoring.
Corsair Capital has recently acquired a major stake in IdentityIQ in 2020 to become the new owner.
---
8. IDShield
IDShield offers almost the same features as other services on this list. However, the price is significantly lower, which is impressive. At the very least, this software monitors credit from TransUnion on the least package. IDShield works by providing all the necessary alerts in real-time to the user to foil any fraudulent attacks. The software reports the user's social and dark web reputation and also includes financial monitoring, including 401k investment. If there is a theft case, this service reimburses up to $1 million to the affected party's legal fees and compensation. IDShield's strong side is its partnership with Trend micro maximum security to provide security features such as malware protection, secure browsing through a VPN, and a password manager. The unique side of IDshield is the provision of identity, credit, and social media monitoring on all plans.
Prominent features of this service include personal information monitoring, monthly credit score tracking, credit account freezing, and data breach notifications. There are two major subscription plans: individual and family plans. Furthermore, the individual plan costs $14.95 per month for one bureau credit monitoring and $19.95 per month for three-bureau credit monitoring. The family plan costs $29.95 for one bureau credit monitoring and $34.95 for three credit bureau monitoring. The family plan covers a spouse and up to ten children. This automatically adds other features to serve the added family members, explicitly stated on IDShield's official website.
The advantages of this software are great and have improved this service's use. Firstly, the partnership with Trend is a huge one that guarantees users of maximum security against data breaches while online. Secondly, licensed private investigators are also on the ground to assist with identity theft case resolutions. Lastly, there is a 30-day free trial to test-run the features before committing to subscribing. Disadvantages of the software include the unavailability of discounts on annual deals and the absence of a credit score simulator that could inform financial decisions for users.
IDShield is a division of the LegalShield company in the US.
---
9. Identity Fraud
Identity Fraud is not among the most popular identity theft monitoring services, but it is still one of the best for protection against identity theft. With over 15 years of experience in the industry, Identity Fraud is fast becoming a force to reckon with. Identity Fraud works by providing a risk score, SSN monitoring, a credit score, and reducing damages due to a lost wallet. The main security feature is the keystroke encryption that protects users from malware and keyloggers.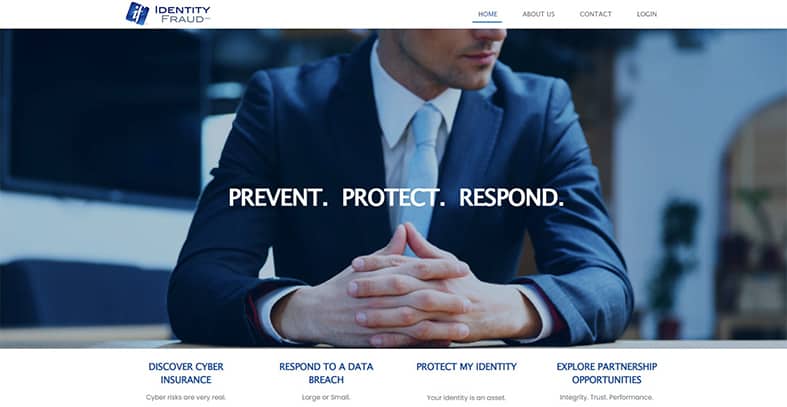 The basic features include data sweep monitoring, identity theft insurance, and 24/7 support for resolution assistance. There are only two plans: gold and platinum. These plans cost $9.95 and $15.95 per month for the gold and platinum plans, respectively, making it quite reasonably priced. The strong side of Identity Fraud lies in its pre and post-incident response to business data breaches. Identity Fraud's unique side also offers a rare Bizlock feature for businesses for employees cyber protection and insurance.
The advantages of using identity service are a solid pre-incident and post-incident response, the generation of a SMART ID risk score that helps monitor user risk, and all transactions involving a user's SSN. Conversely, some disadvantages persist. The gold plan does not offer credit monitoring from the three major credit bureaus. Also, the gold plan does not provide a credit report or score.
Identity Fraud Incorporation is the company behind Identity Fraud.
---
10. Aura
Aura is power-packed with comprehensive security tools used to fight cybercrime via identity theft protection and credit activities monitoring. Aura works by closely monitoring its user's information path to report any suspected unusual breaches that differ from the default. The security features of Aura include malware blocking, secure browsing with a VPN, and 256-bit encryption. The unique side of Aura is that users can customize the personal information monitoring features. Aura's strong side is its capability in financial fraud monitoring via specific spending report monitoring.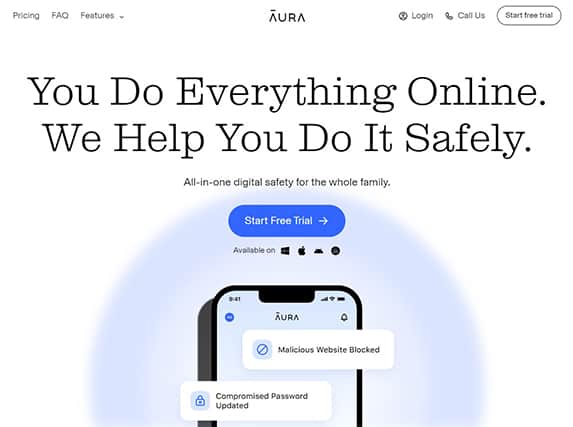 The basic features of Aura include ID monitoring, SSN alerts, insurance coverage, social media account monitoring, credit reporting, credit locking, and fraud resolution. Aura offers three subscription plans: individuals, couples, and families, for $15, $29, and $50 per month, respectively. The major difference in these plans lies in the number of devices supported. Every other feature is available on all plans.
The advantages of this service include full identity theft protection across all plans, collation of data from different sources (dark web, broker lists, account records, and more), and a 60-days money-back guarantee on annual plans. The unavailability of live online support and the individual plan's high cost are the major disadvantages of Aura.
Aura is also the name of the company that owns Aura.
---
How to Protect Yourself from Identity Theft?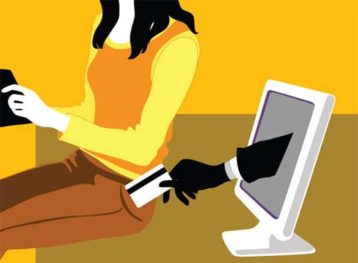 Identity theft happens when a criminal uses another person's personal information to commit fraud. Information such as name, credit card number, social security number, and address are the most commonly used information needed to commit fraud in someone's name. Identity theft is a harmful act that leads to loss of money, a reduced credit score, huge medical bills, and psychological trauma in extreme cases for victims.
Note:
Identity theft services are important for preventing incidents of identity theft and providing credit monitoring. Also, this service can help with identity theft recovery and resolution of such cases with reimbursement where necessary. Thus, these services help before and after any case of identity theft.
What is the Importance of Using Identity Theft Protection Services?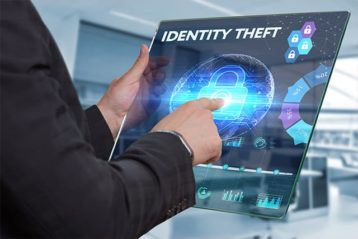 Identity theft protection services help warn users of potential threats related to the wrongful usage of their information online. These services help by scanning the internet thoroughly for any leaks of user information to ensure that the user is not a victim of cyber-attack and fraud.
Once a user adopts a particular identity theft protection service, the service takes over the overall monitoring of the user's online presence, including finance. This is to forestall any loss on the user's part, with a particular focus on financial loss.
What is the Cost of Using an Identity Theft Service?
The exact cost depends on the provider of the service. This cost varies based on the features of the service and the number of users allowed.
There is typically no free version, but there is a free trial on almost all the various services. Most free trials range between 14 and 30 days but some are longer.
What Information Can be Stolen in Identity Theft?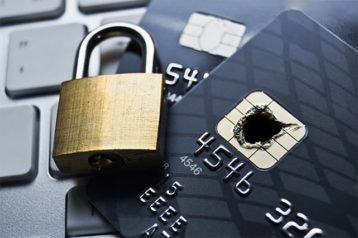 Several types of personal information can be stolen through identity theft. Information related to tax, credit score, medical information, unemployment, social media, social security numbers, and credit card number. Losing such vital information to a thief can be disastrous; thus, information security is key.
If a piece of medical information is stolen, the thief can obtain one's medicare ID or health insurance ID to receive treatment and care, billed to the original owner. Similarly, when credit card information is compromised, the thief can purchase items online or max out the card's credit limit before the owner catches wind of the situation. This would ultimately lead to debt for the owner of the card. Tax ID theft involves a thief using another person's details to file taxes to the IRS.