Best VPNs for Linux involve fast, secure, and compatible connections for the Linux Operating System. A VPN for Linux should have X, and Y unlike other VPN types.
In this guide to the seven best VPNs for Linux, the best VPNs for Linux will be discussed along with what makes those Linux VPNs the best. After that, some of the most common questions regarding Linux VPNs will be answered. At the end of this guide, users will know more about the best VPNs for Linux available on the market today and whether or not free VPNs for Linux are a viable solution to data privacy in the online world.
Linux is an operating system just like macOS, iOS and Windows. This means that Linux is software that manages a device's resources and hardware such as the storage, memory and processor. Linux, like any other operating system, allows the hardware and applications to communicate and get work done. Online users need to use a VPN to protect their data, hide their IP addresses and safeguard their privacy.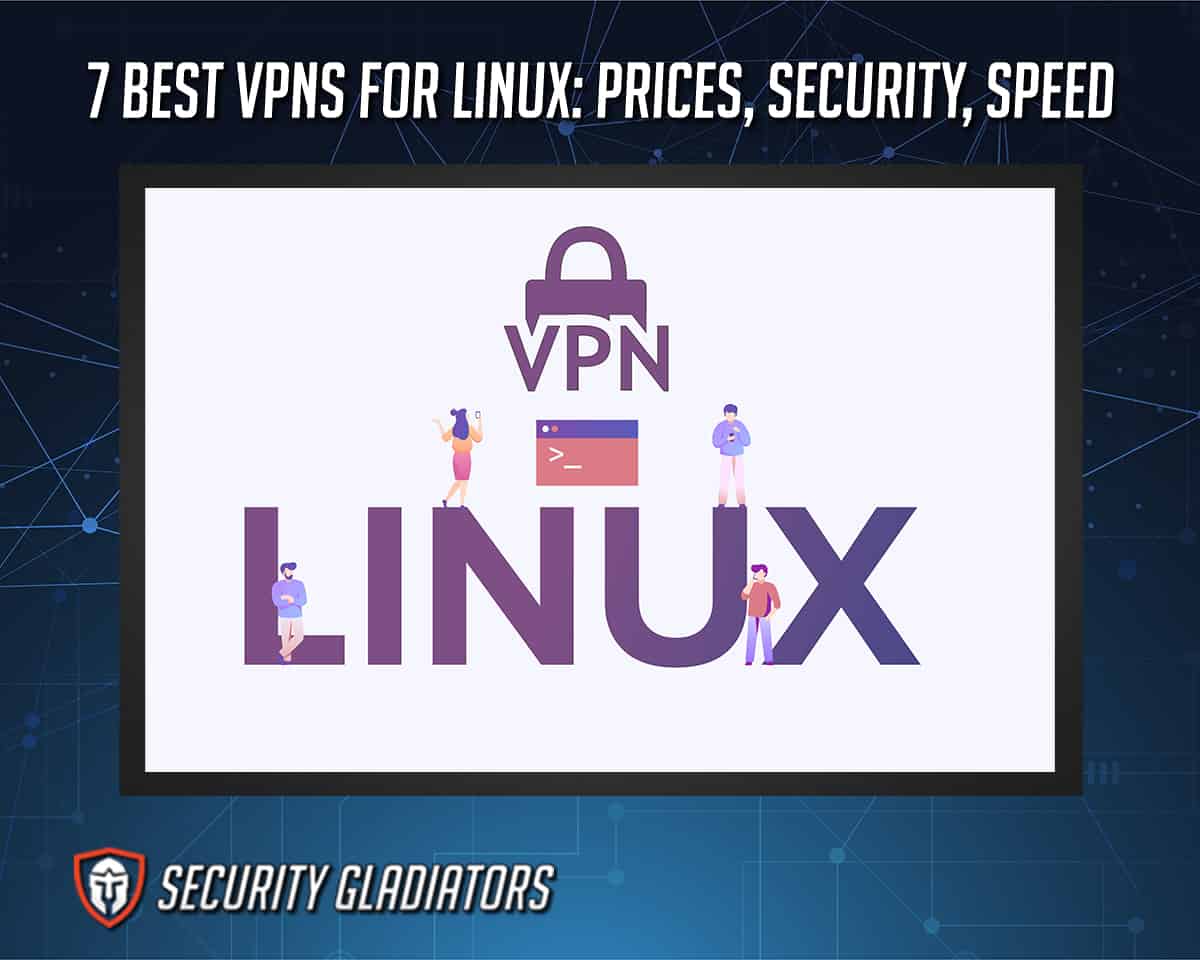 1. Private Tunnel
Private Tunnel is a VPN service that hides the user's original IP address and secures internet connections via encryption. The main advantages of using Private Tunnel are access to secure protocols, unlimited simultaneous connections per account, unlimited bandwidth, good encryption and intuitive VPN apps. Private Tunnel's disadvantages include the service's inability to reliably unblock Netflix or Amazon, no P2P support, headquarters in the U.S., some logs and no kill switch. Customers have to pay $6 per month for the monthly package and $3 per month for the yearly package (charged as $36 every 12 months).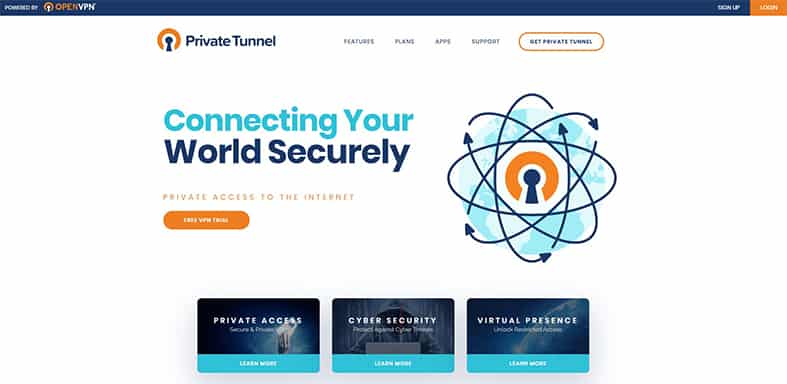 To use Private Tunnel on Linux, users have to open up the terminal and then download OpenVPN after which the Private Tunnel profile has to be downloaded from the official website. After that, users just have to point towards the downloaded profile via the command line.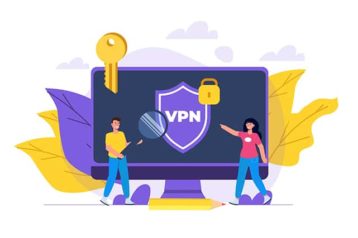 Private Tunnel allows Linux users to make internet connections secure either while traveling or while connected to public WiFi via encryption. This VPN helps to hide device IP addresses via remote servers and gives Linux users peace of mind with OpenVPN supporting the service. Other Private Tunnel benefits include apps for all major platforms and a seven-day free trial.
The risks of using Private Tunnel include slow internet performance because there are only a few servers and the lack of access to various geo-restricted websites due to the fact that the server network does not cover enough locations. Users who do not have a grip on the command line in Linux may find it irritating to set up Private Tunnel which may lead to bad configuration and data leaks.
---
2. Surfshark
Surfshark is a VPN for Linux users who want a reliable VPN connection on a budget. Advantages of using Surfshark include unlimited simultaneous connections, access to streaming sites like Netflix and Hulu, advanced security features, live chat and zero-logs. The disadvantages of using Surfshark are slower performance on some servers and a low number of server locations compared to other elite VPNs.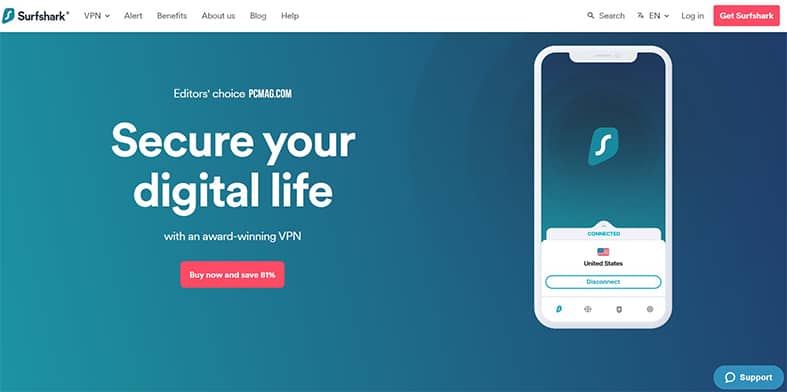 Surfshark costs $2.49 per month on the two-year plan which is billed as $59.76 every 24 months. The six-month package costs $6.49 per month charged as $38.94 after every six months and the one-month plan costs $12.95 per month.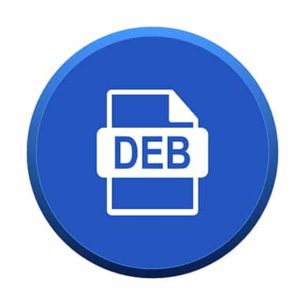 To use Surfshark on Linux, users first have to get the .deb file from the Surfshark website and then (on some Linux distributions) just double-click the downloaded file to start the installation process. For other Linux distributions, users will have to use the command line. Once installed, command line options are available for server connections.
Surfshark helps Linux users by giving them granular control over how the data moves. Surfshark grants security and privacy on the Linux platform via encryption and secure remote VPN servers for hiding IP addresses. Other benefits of using Surfshark include access to thousands of servers, strong AES 256-bit GCM encryption and access to private DNS servers.
Risks of using Surfshark include failed installation processes because the installation process has to be completed via the command line which may be uncomfortable for many users, and inaccessible websites because fewer areas are covered by Surfshark's server network.
---
3. TunnelBear
TunnelBear is a VPN for Linux that provides Linux users with privacy and security via easy-to-use, bright VPN apps. The main advantages of TunnelBear are strong encryption standards, a good user interface and a straightforward privacy policy. The disadvantages associated with TunnelBear include a low number of servers, a complex installation process on Linux and no P2P support.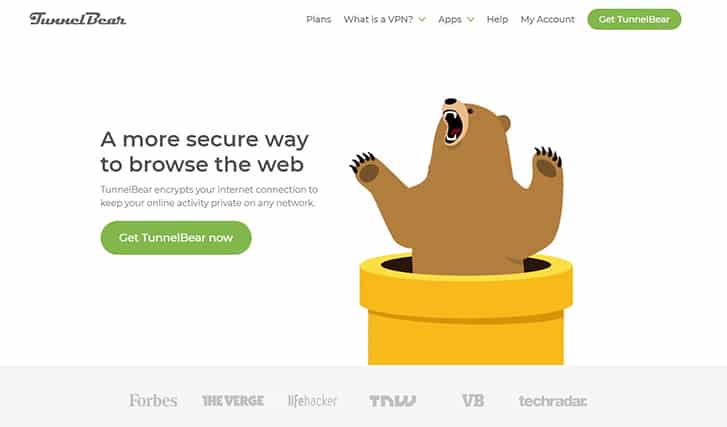 TunnelBear has a free tier with a 500 MB data consumption restriction per month, an Unlimited plan which costs $3.33 per month on the three-year package (the one-year package costs $4.99 per month while the one-month package costs $9.99 per month) and a Teams package which costs $5.75 per month per user when the number of users is greater than two.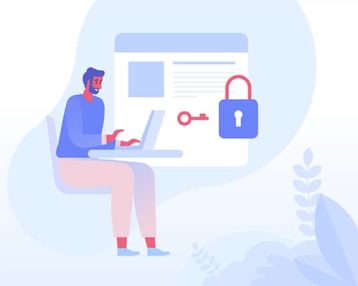 To use TunnelBear on Linux, users can either go to the Linux distribution's software center and download the VPN app or the command line app from there or download the OpenVPN Network Manager app and then download the OpenVPN configuration files from the official website to finally import the configuration files to the Network Manager. The OpenVPN Network Manager will take care of everything else such as the username and password and other settings.
TunnelBear helps Linux users to be safe online via good encryption and to gain peace of mind via a simple privacy policy. With help from remote servers, TunnelBear helps Linux users unblock content available on various news websites as well. Other benefits of using TunnelBear include colorful apps on platforms other than Linux, a free tier and audits, which make the service more trustworthy.
The risks of using TunnelBear include wasted money since there is no refund policy and blocked content on streaming sites as TunnelBear has a hard time accessing Netflix. Customer support is limited for Linux so users may run the risk of getting stuck.
---
4. VPNBook
VPNBook is a VPN service based in Switzerland that aims to provide users with anonymizing tools and data protection via remote servers. The advantages of VPNBook are decent server performance, effective privacy tools, the availability of connections over TCP or UDP, support for all major platforms and the lack of subscription fees. The disadvantages of using VPNBook are the slightly complex installation process, some logs, an old website and a low number of servers. VPNBook is completely free so users do not have to pay anything to use the service.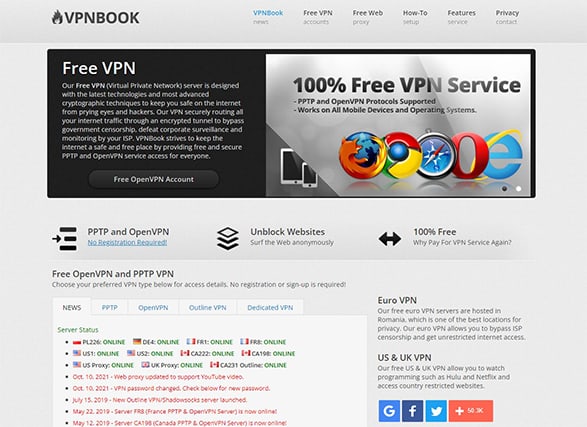 To use VPNBook on Linux, users have to download a VPNBook OpenVPN profile bundle from the official website, install the OpenVPN client via the command line and then import the downloaded profile bundle (via the command line) to finally form a connection with help from the OpenVPN Network Manager.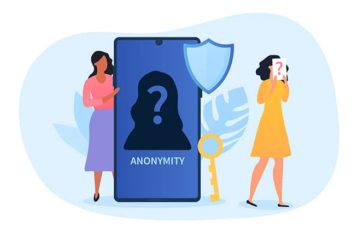 VPNBook helps Linux users gain privacy and anonymity at no cost with free servers to use. This service helps keep user data safe when Linux users are working at a coffee shop or airport. With good performance metrics, VPNBook enables Linux users to access blocked websites as well. Other benefits of using VPNBook include no registration information needed to use the service, PPTP and OpenVPN connections availability and server status availability on the official website.
The risks of using VPNBook include potential buffering issues while streaming HD content, data leaks because of a lack of advanced security features and avoidable effort that arises because of the lack of VPN apps.
---
5. ProtonVPN
ProtonVPN is a Switzerland-based VPN service that promises top-of-the-line security and privacy for online users. The primary advantages of ProtonVPN are strong security features, access to streaming sites like Netflix and Amazon Prime Video, P2P support, lots of servers and compatibility with most Linux distributions. Disadvantages of using ProtonVPN include the lack of live chat support, the relatively low number of available server locations, no audit reports and slow speeds on the free tier.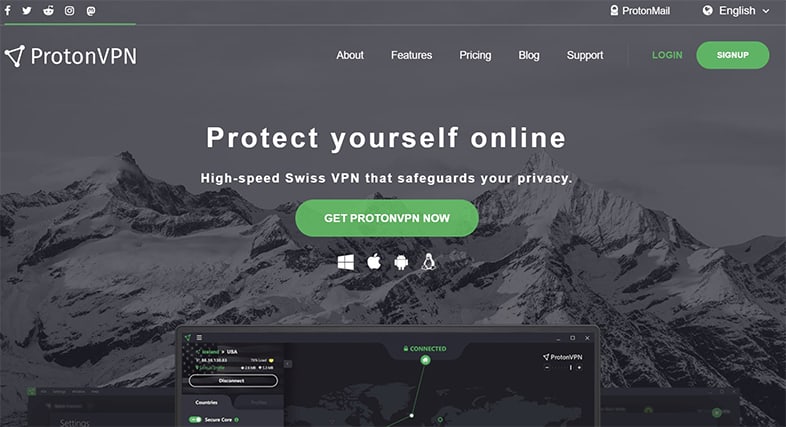 ProtonVPN has a free tier, a Basic tier which costs $4 per month (charged yearly as $48), a Plus tier that charges $8 per month (charged yearly as $96) and a Visionary tier which costs $24 per month (charged as $288 each year).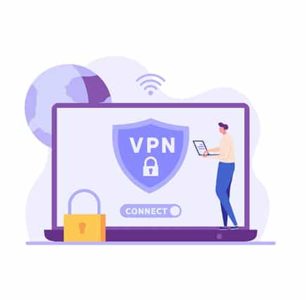 To use ProtonVPN on Linux, users can search for the ProtonVPN app for Linux via the Software Center (specific to each distribution). There are ProtonVPN CLI commands to install ProtonVPN as well. Finally, users can also set up ProtonVPN manually by using the OpenVPN Network Manager. Once the app is installed, it is a matter of providing login credentials, picking a server and hitting the Connect button/command.
Linux users can use ProtonVPN to make data very secure and private since ProtonVPN is based in Switzerland, a country that has strict privacy laws. ProtonVPN helps Linux users secure their internet traffic via secure-core servers and locations that pass data only through countries with good privacy laws. Some of the other benefits of ProtonVPN include zero logs, a kill switch, DNS leak prevention, a VPN accelerator feature, VPN apps for all major platforms and the availability of the WireGuard protocol.
The risks of using ProtonVPN include slow performance on the free tier because of a lack of servers and interruptions during specific activities because of a lack of specialty servers.
---
6. Windscribe
Windscribe is a VPN service that aims to provide data security and online anonymity to users on a budget. The advantages of using Windscribe include access to advanced security features, a free plan, effective streaming features and several payment methods. Windscribe disadvantages include the lack of live chat, average server speed and infrequent dropped connections. Apart from custom plans, Windscribe has a monthly plan which costs $9.00 per month and a yearly plan which costs $4.08 per month billed as $49 every 12 months.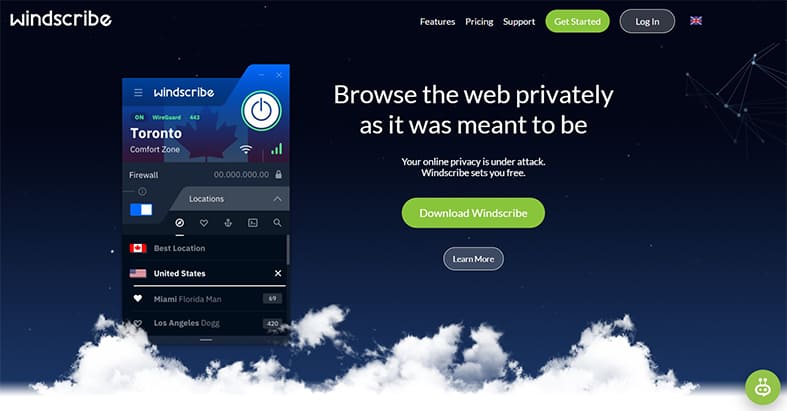 To use Windscribe on Linux, users first have to get a subscription package from the Winscribe website. Users then need to use the list of commands available on the website via the Linux terminal, provide credentials to log in and then use another set of commands, available on the Windscribe website, to connect to a server and gain protection.
Windscribe helps Linux users by stopping online tracking via anonymizing tools. The VPN service also does not keep logs and keeps the user's internet browsing history safe from third-party spying. Other benefits of using Windscribe include leak protection, access to the service's proprietary ROBERT system, AES 256-bit encryption and lots of configuration files for Linux.
The risks of using Windscribe include slower internet browsing (only for Windscribe free edition), difficulty in using the service because of the lack of a VPN app on Linux and wasted time setting up or debugging the VPN service because of the lack of customer support.
---
7. Speedify
Speedify is a VPN service that offers a simple way for online users to protect their data and gain anonymity. The main advantages of Speedify include a free plan, fast VPN servers and advanced features for speed such as channel bonding. The disadvantages of Speedify are the lack of features for unblocking streaming services, unintuitive VPN apps, a complicated manual installation process and below-average support for P2P activity.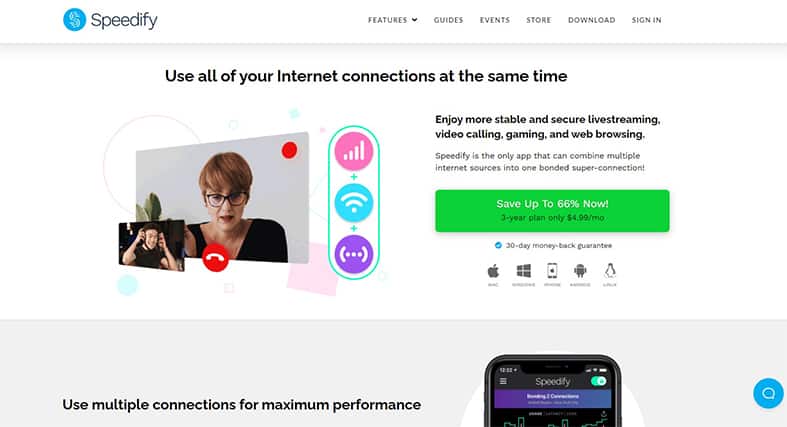 Speedify has three types of plans including Individuals, Families and Teams. The Teams and Families plans offer greater discounts for organizations and companies. The Individuals type of plans offer the one-month subscription package for $14.99 per month and the three-year plan which brings the price down to $4.99 per month billed as $179.99 every three years.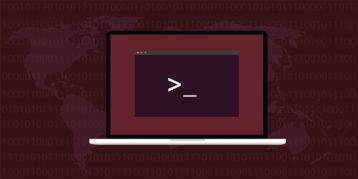 To use Speedify on Linux, users have to input just two commands which are available on the Speedify website. Then users have to input several other commands (which are also available on the website) to properly configure Speedify and then login via the terminal to gain protection and unblock content on Linux.
Other benefits of Speedify include VPN apps for all major platforms, good speeds when the right server is selected with good configuration and optimized servers for streaming. The risks of using Speedify include error messages on almost all popular streaming sites, confusion due to the availability of so many different types of plans and the lack of access to servers because the service refuses to publicly state how many there are.
---
Is It Difficult to Install a VPN on Linux?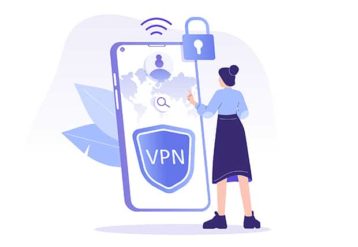 No, it is not difficult to install a VPN on Linux especially if the VPN service in question supports the user's specific Linux distribution. The reason why that is the case is that a lot of VPNs nowadays have complete troubleshooting and installation guides with images on their websites. This helps users who want to install Linux manually or through the command line. Another reason is that many elite VPNs have started to offer dedicated Linux apps with good UIs. Finally, since more and more users rely on web browsers to interact with available devices, browser extensions come in really handy to install and use a VPN on Linux.
The exact steps to install a VPN on Linux will depend on the VPN and Linux distribution in question. Generally, users should install OpenVPN configuration files for Linux via Network Manager. To install a VPN on Linux first get a subscription package from the desired VPN service to then get login credentials. Then download .ovpn files of various servers from the official website. After that, download OpenVPN packages for Network Manager via terminal commands. Then click on the Network Manager icon wherever the icon tray shows on the screen, go to VPN settings and then click a (usually) plus button to set up a new OpenVPN connection. From there, use the Import from File option to select the downloaded .ovpn files and click Add VPN. Then provide login credentials and click the Add button. Users can then click on the Network Manager icon in the icon tray again to then click on VPN to get connected.
There are terminal-based commands available as well. Additionally, some Linux distributions come pre-installed with Network Manager and OpenVPN command line apps. In those cases, all that users have to do is download the .ovpn files for the desired locations from the VPN service's website and then go through the setup process by clicking the Network Manager icon and clicking plus and then providing CA certificates and User certificates.
How to Install a Free VPN for Linux
The process and methods to install a free VPN for Linux are given below.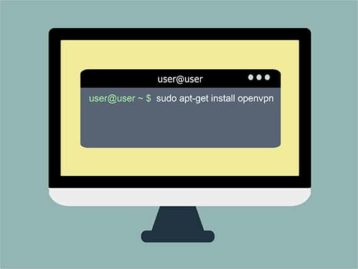 Use the sudo apt-get install openvpn command and then get the OpenVPN configuration files from the website of the selected VPN service. From the terminal, go to the directory with the .ovpn files and then use the command sudo openvpn [openvpn file].
Another method is to use Ubuntu Gnome. Assuming the user has a subscription to a VPN, the first step is to get the .ovpn configuration files from the VPN's website (users should get each for the desired server) and then download the Network Manager for Ubuntu. After that, it is a matter of clicking on the Network Manager icon in the tray and adding a new VPN connection and then importing the .ovpn files after which the login credentials should be entered before finally hitting the Add VPN button.
To configure a VPN via IKEv2, just use the command (via the terminal) sudo apt-get install network-manager-strongswan and then continue just as in the previous methods of finding the Settings file on the VPN service provider's website and then adding a new VPN connection via the Network Manager.
One concrete example of how to install a free VPN for Linux is that of VPNBook. To install VPNBook (which is free) on Linux, users first have to download the OpenVPN (as it is the best VPN protocol) Certificate bundle from the VPNBook website. After unzipping the downloaded folder, users need to use the terminal to navigate to the folder and open the desired .ovpn file via a command such as openvpn vpnbook-eurol-tcp80.ovpn, for example. Then, from the VPNBook website, copy the provided login credentials and enter them via the terminal window. If these steps are followed properly, the terminal should show some text stating "Initialization Sequence Completed."
Which Linux Distro Is Most Compatible With Free VPNs?
The Linux distro that is most compatible with free VPNs (and paid VPNs as well) is Ubuntu or any Debian-based operating system. Other examples of good Linux distros for VPNs include Linux Mint, Elementary OS, Manjaro (not Debian-based but still provides command line tools to make some VPNs work) and MX Linux.
Will a VPN Slow My Connection Down on Linux?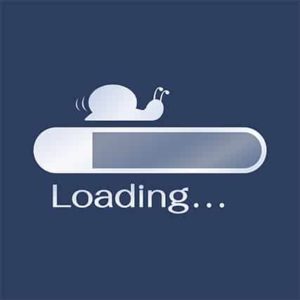 Yes, a VPN will slow connections down on Linux and any other operating system. The reason for the slowing down of internet speed has less to do with the operating system itself and more to do with how VPNs work. Therefore, this speed reduction is unavoidable.
The primary effect of using a VPN connection is an increased latency rate. The increase in latency rate happens because of the extra distance the data has to travel, first to the remote VPN server the user has connected to, then to the final destination, then back through the VPN server and then back to the user.
Note:
Another reason why VPN services slow down internet connections on Linux (and other operating systems) is increased server load. In effect, server loads increase latency. If a VPN is serving 1,000 users via a single server, the service is bound to increase latency rates compared to a VPN that is only serving 100 users per server. Server overloading is a common issue in the VPN industry as once a server is overloaded, the server starts to drop connection requests which further slows down internet connections.
Finally, encryption is another reason why VPNs slow down internet connections. VPNs encrypt user data and the path through which the data travels from one place to another. The process of encrypting data takes time. The stronger the encryption, the more time it takes to encrypt the data. This increases latency and slows down users' internet connections.
What Is OpenVPN for Linux?
OpenVPN is software that uses advanced VPN tools and technologies to provide secure and anonymous commercial and private connections. OpenVPN is also a VPN protocol that is open-source, fast and very secure. The main features of OpenVPN include support for 256-bit encryption and other secure ciphers and keys, the ability to bypass firewalls reliably, support for UDP and TCP connections which can grant users more control over VPN connections as well as support for a wide range of platforms such as Linux, Windows, Android, macOS, iOS and routers. Finally, OpenVPN is one of the few protocols that support the Perfect Forward Secrecy feature.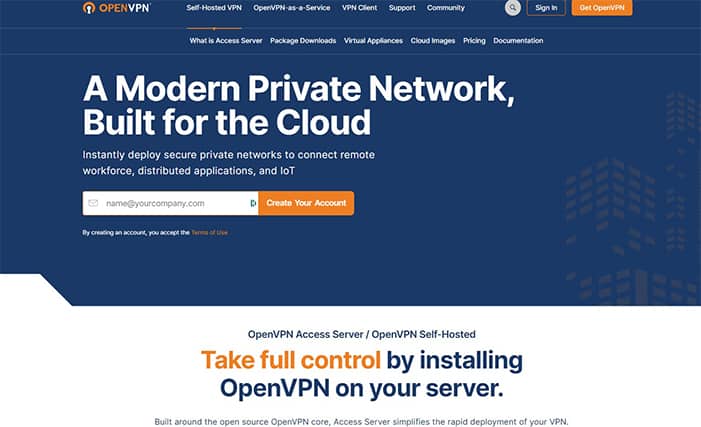 To install OpenVPN for Linux, first install cURL via the terminal by using the command sudo apt install curl, then use the command "curl -O https://raw.githubusercontent.com/angristan/openvpn-install/master/openvpn-install.sh" to download the OpenVPN installer. Then use the commands chmod +x openvpn-install.sh and sudo bash openvpn-install.sh and provide a name for the VPN connection, for example, newVPN.ovpn. It is a good idea to note down the IPv4 address shown as well as the location of the VPN settings file.
The next step is to run the commands sudo ss -tupln | grep openvpn and then ip add. Then install OpenVPN Daemon and OpenVPN Network Manager with the help of the commands sudo apt install openvpn and sudo apt install network-manager-openvpn. In the next step, users need to use the following commands to start OpenVPN and check the status:
sudo systemctl start openvpn
sudo systemctl enable openvpn
sudo systemctl status openvpn
Now, users need to import .ovpn files to the OpenVPN Network Manager and the OpenVPN settings file created earlier. Readers should keep in mind to use the public IPv4 address noted down earlier to get things working properly. The commands are as follows:
cd ~
/home/exampleName/newVPN.ovpn.
Scp exampleName@192.168.0.103:/home/exampleName/exampleName.ovpn
Now, all that users have to do is to click on the Network Manager icon in the icon tray and go to Network Settings to important .ovpn files. After opening the Settings menu, look for a plus icon for VPN settings. After clicking it, click the button that says Import from File and then navigate to where the .ovpn file is located (by default the .ovpn file is in the home directory). Once done, click the VPN toggle button to form a VPN connection. Use the next two commands to configure the Linux firewall and allow secure OpenVPN connections:
ufw allow 1194/udp
sudo nano /etc/default/ufw
DEFAULT_FORWARD_POLICY="ACCEPT"
What Are the Differences Between Paid and Free Linux VPN Services?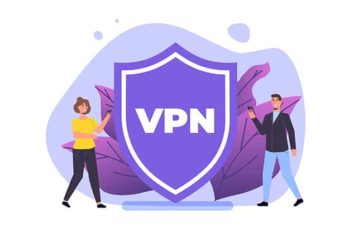 The paid vs free VPN services debate basically boils down to user preferences. Generally speaking, free VPNs collect and sell user data to generate revenue. Paid VPNs use subscription fees to achieve the same purpose.
Free VPNs have weak security while almost all paid VPNs use 256-bit AES encryption. Free VPNs are known to show users pop-up ads while none of the elite paid VPNs do so. Since free VPNs cannot afford the infrastructure necessary to maintain fast VPN servers, free VPNs slow down internet connections by a huge margin when compared to paid VPNs that have the resources to purchase or rent fast servers.
Some free VPNs send one user's data through another user's device and vice versa which leaves users exposed to many types of cyberattacks. Free VPNs also have a low number of servers and locations. Paid VPNs do not have such limitations and hence are good for unblocking streaming services like Netflix and Amazon Prime Video. Perhaps more importantly, many free VPNs have data restrictions. Paid VPNs have no limits on the amount of data a user can pass through their servers every month.