Twingate is a zero-trust access VPN alternative, providing businesses secure and easily maintained network access to private data. The average price of Twingate is $11 per user per month but there are Free, Business and Custom subscription packages available. The average speed of Twingate is almost equal to the internet connection speed of the user since there is no VPN server through which the traffic needs to be routed. Operating systems compatible with Twingate include Android, iOS, Linux, macOS, Windows, and ChromeOS. The serving country count of Twingate is potentially limitless since Twingate doesn't restrict the number of networks the user can connect to.
The main usage of Twingate is for companies to provide access to private technology resources to a truly global workforce. Twingate also has excellent overall usability as there are dedicated apps available for all major platforms and no training is required to get set up. Currently, Twingate has just above 1000 downloads on the Google Play Store and 19 ratings on the App Store, making it relatively unpopular. Despite being a niche product at present, the popularity of Twingate is likely to rise as it ultimately fulfills an essential purpose: to enable workers to rapidly and securely access company sources from anywhere in the world.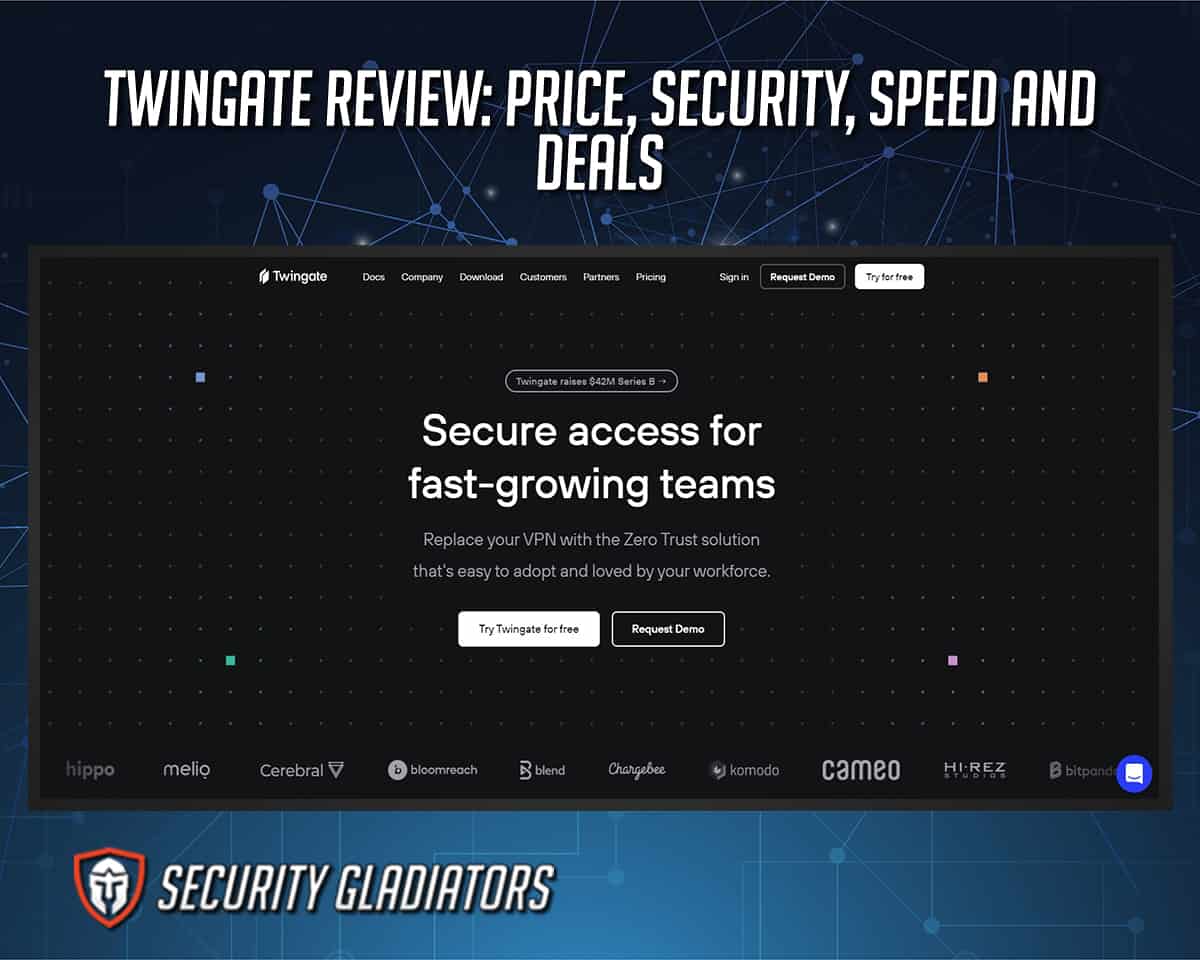 What is the cost of Twingate?
The average cost of Twingate is around $11 per user per month depending on the subscription package. The main price factors are the number of users, length of the subscription period, customer support, number of remote networks, number of simultaneous connections, and access to admin API. The annual package costs $120 per user per month which converts to $10 per month.
How much does Twingate cost per month? Twingate costs either $12 per user per month (when the company signs up for the monthly package) or $10 per user per month (when the company purchases the yearly package). Twingate may not be one of the most affordable VPNs around but the service does offer a free tier. There are some important limitations to be aware of though: a maximum of 5 users, 2 simultaneous connections per user, no dedicated customer support, and access to only 1 remote network.
| Business 1-Month Package | Business 1-Year Package |
| --- | --- |
| $12 per user per month | $10 per user per month |
Note:
Prices may differ from the ones shown as new plans and deals are launched on a regular basis. Please be sure to check the most current price on the official website.
What are the deals available with Twingate?
The deals available with Twingate are given below: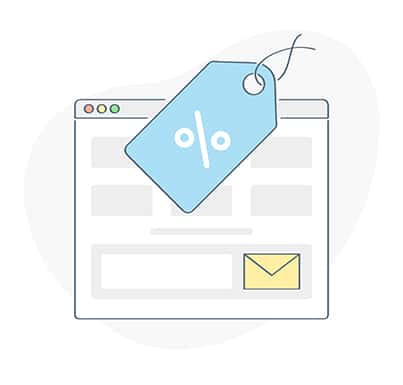 Business 1-month Package: The Business 1-month package supports up to 150 users, offers email support, 10 remote networks, and 5 devices for every user. The Business package costs $12 per user per month.
Business 1-year Package: The Business 1-year package offers the same features as the Business 1-month Package. Its cost is $10 per user per month.
Custom Package: The Custom Package offers unlimited devices and users along with network analytics, secure service accounts, and dedicated customer support, its cost is determined by contacting customer support and negotiating the specifics of the actual package.
Twingate costs $12 per user per month for most businesses and companies. Often the best way to find VPN discounts is to try new customer offers on the official website. Alternatively a google search may find some VPN discounts.
What are the advantages of Twingate?
The advantages of Twingate are given below.
Secure network infrastructure: Twingate provides protection against lateral attacks that work at the app level.
No public gateway: Most VPN gateways are public which makes some forms of cyberattacks easy to carry out. Twingate guards against such security issues.
Easy to use admin and end-user interface: Twingate takes care of time-consuming and costly security-focused tasks such as procurement, deployment, and maintenance.
Local DNS request resolution: Twingate mentions on the official website that the service is not a VPN and hence does not require a private DNS resolver for network access. This helps with security.
Free trial: This is a significant advantage of Twingate, most business VPNs do not offer a free trial but Twingate offers a completely free version of the software.
What are the disadvantages of Twingate?
The disadvantages of the Twingate service are given below:
Data Collection: By design, Twingate cannot work without collecting private data such as IP addresses and names.
Twingate Access: The service, in order to work properly, must access company infrastructure.
Limited Linux Support: Linux users can only use the command line for Twingate.
What Features does Twingate Provide?
| | |
| --- | --- |
| Speed | Almost no reduction in speed |
| Fast Connection | Yes, Twingate is faster than some of the most popular fast connection VPNs. |
| How is the Security of Twingate? | Twingate provides excellent security. |
| Encryption Technologies Used by Twingate? | AES 256-bit, TLS v1.2 |
| Have there been any leaks detected with Twingate? | No. |
| Does Twingate have a kill switch? | No. |
| Does Twingate provide DNS privacy? | Yes. |
| How many simultaneous connections can be created with Twingate? | 2 or more (depending on the subscription package). |
| Is Twingate safe to use? | Yes, Twingate qualifies as one of the best VPNs for high security. |
| Server network | Not applicable to Twingate as it is not technically a VPN. |
How is the speed of Twingate?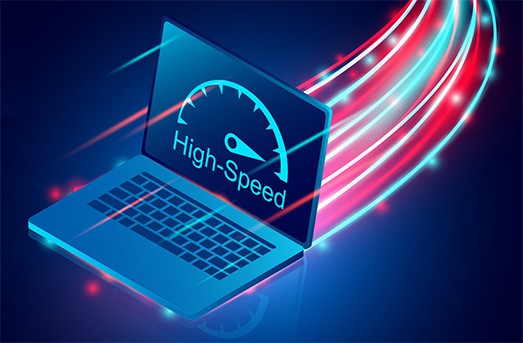 Because of the way Twingate works, the average speed is very high compared to most business VPNs. Hence the maximum and minimum speeds Twingate users will experience will solely depend on the user's internet connection. The factors that affect the speed of Twingate include the type of traffic the user generates (Twingate makes use of a split tunneling feature to only allow business traffic to pass through the service's network), encryption, and the overall network conditions.
Note:
Compared to other VPNs, Twingate is faster since the service does not require the user to connect to a server before accessing company resources.
What encryption technologies does Twingate use?
The encryption technologies Twingate uses are given below:
Encryption technologies are important to secure user data and ensure online privacy. Twingate benefits from AES 256-bit by protecting data at rest. The service uses TLS/SSL when data is in transit.
What are the Privacy Policies of Twingate?
Having a good online privacy policy is important for a service like Twingate that claims to secure access to a given company's private data to not only retain customers but attract more and build a reputation in the industry.
The privacy policy is a document that VPN services (and many other organizations) make available on their official websites to let users and auditors know how the service collects, stores, processes, and shares personal information.
Twingate may not have the best privacy policy around but the service only stores information that its users need to register with the service. Other information is kept for diagnostic requirements and third-party integration. The privacy policy of Twingate is clear that the service does not monitor data that gets routed through the service's networks. This usually implies the company has a zero logs policy but this is not explicitly specified. The headquarter of Twingate is based in the US which is considered an issue for some users due to data protection regulations.
Does Twingate provide DNS Privacy?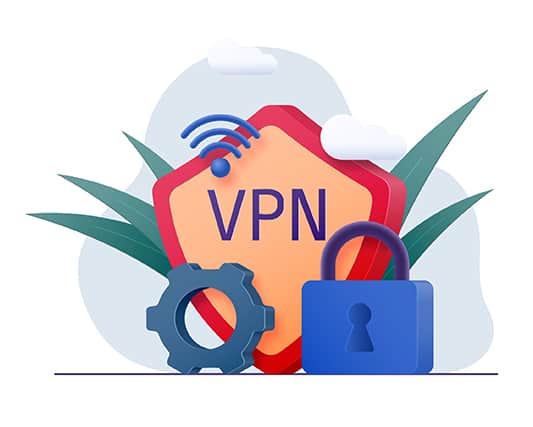 DNS privacy is the concept that all online communications and transactions that generate DNS queries and DNS responses should be private. Further, DNS privacy implies that security mechanisms should be put in place to thwart hackers from gaining access to such information.
Twingate does provide DNS privacy. DNS privacy is important for Twingate as it ensures hackers are not able to attack DNS servers and gain access to sensitive information and networks. Twingate provides DNS privacy and solves DNS leak issues via a feature called Zero Trust network. Zero Trust decreases the chances of a cyberattack against the company's DNS infrastructure from being successful. The Zero Trust feature ensures no one is able to see the DNS servers being used by a given company while company employees continue to access company resources and carry out other tasks.
The success rate of Twingate Zero Trust solution is not known exactly but it is significantly higher than DNS servers with no protection.
What operating systems are compatible with Twingate?
The operating systems compatible with Twingate are given below: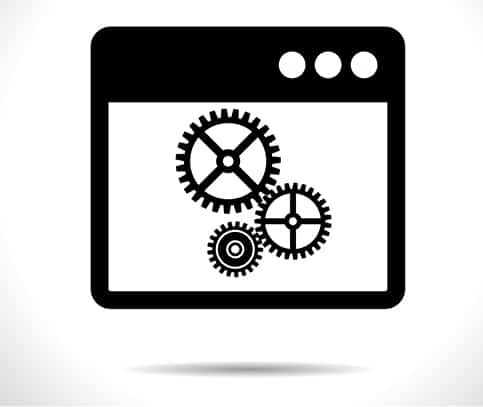 Android
iOS
Windows
macOS
Linux
ChromeOS
Even though Twingate is, strictly speaking, not a conventional VPN service, the types of operating systems supported are still important. A global workforce is likely to access company sources from a range of different operating systems. Additionally, to stay competitive with other services, Twingate has to provide support for all major operating systems. Device compatibility includes desktop computers, laptops, tablets, and smartphones.
It is not possible to use Twingate with a router or internet switch but due to the nature of the product, this is not strictly necessary. Similarly, Twingate does not have a dedicated browser add-on but this is also not necessary. With this said, it is possible to use Twingate in conjunction with streaming services. Twingate does not change the IP address of the device it is connected to, as such, it is not possible to unblock georestricted content with Twingate. To unblock goerestricted content, choose VPNs for streaming services, which generally have a big server network, lots of locations, and unblocking ability.
Where are the Twingate Server Locations?
Twingate has servers in 10 countries, however it is important to remember that Twingate is not a traditional VPN, meaning it is not possible to connect to a specific server and then access the internet. Instead, Twingate service makes use of a controller to allow access to company resources.
Twingate aims to provide users with access to their company resources from anywhere in the world. As such the number of servers and their location is not considered an important feature. There are no specific georestrictions on the Twingate website and the product can not unlock a georestriction. Governments can potentially block Twingate access but since Twingate is designed for businesses, this is unlikely. restrict access to Twingate service via georestrictions but since Twingate is a business solution, there is little chance of that happening.
How to download Twingate to your computer?
The steps to download Twingate to your computer are given below.
Go to the official website of Twingate.
Sign up for a package.
Download the Twingate client for the device that needs access to company resources. For Android and iOS users, Google Play Store and App Store should do the job. For Windows and macOS users, the official website provides downloadable files via the Download section.
Launch the Twingate app.
How to login to Twingate
After launching the Twingate app on any platform for the first time, Twingate will ask for configuration. More specifically, the name of the Twingate network is given to the user via the welcome email.
Users will need to click the Join network button after inserting the Twingate network name.
Then input normal credentials from the next page.
And that's it. Twingate will automatically use a secure connection when the user wants to access company resources. All other traffic remains unaffected.
Twingate Company Information
Definition of company information
Company information refers to all information, data, and knowledge that is related to the company or any person that may have business with the company which is significant. The company information includes the company's history, senior team, location, objectives, mission statement, products, goals, and legal structure.
Importance of Company Information
Company information is important for businesses to attract more customers, potential investors, partners, fulfill legal obligations, and generate trust in the industry
Twingate CEO
Tony Huie
Company address
Redwood City, CA, US
Twingate Phone Number
Not listed
Twingate Foundation Date
2019
Twingate Company Registration Country
United States of America
Owner of Twingate
Alex Marshall, Tony Huie, Lio Rozner
Twingate headquarters
Redwood City, CA, US
Twingate number of employees
Less than 25
Twingate social media accounts
Youtube: Twingate
Twitter: @TwingateHQ
Facebook: Twingatehq
Linkedin: Twingate
What is the logo of Twingate
The logo of Twingate is the word Twingate written in black preceded by two diagonal black squares one behind the other.
What are the alternatives to Twingate?
The alternatives of Twingate are given below: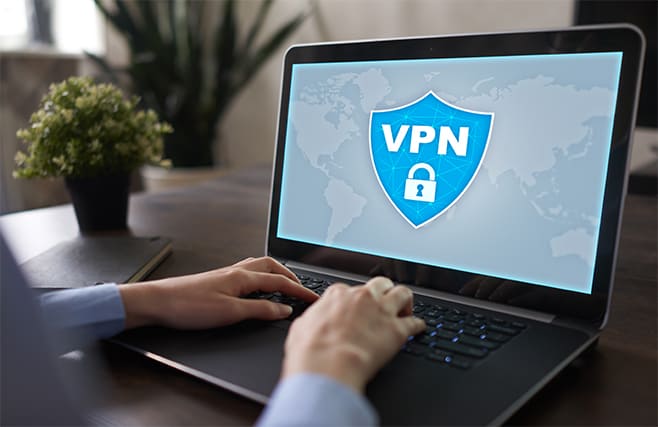 CyberGhost
ExpressVPN
Surfshark
NordVPN
Perimeter 81
The alternative browser VPNs to Twingate are given below:
ExpressVPN
SurfShark
NordVPN
Windscribe
For businesses, the Twingate vs CyberGhost debate is relatively close. While CyberGhost offers lots of servers and easy-to-use and robust apps, Twingate is better at providing a secure infrastructure for remote teams, with features such as private gateways, zero trust access, and SSO support. For individuals, Cyberghost may be preferred for its unblocking content, overall reputation and streaming experience. The Twingate vs ExpressVPN question is a bit easier to answer. For businesses, Twingate is superior due to its heavy focus on companies and company resources rather than individuals and unblocking needs. For individuals, ExpressVPN is clearly the better choice with a larger server network, robust apps, and a simple sign-up process. ExpressVPN can work for businesses as well as the service uses military-grade encryption and even works in countries such as China. ExpressVPN is owned by Kape Technologies and is a bit expensive. For businesses, Twingate is the better choice. For individuals, ExpressVPN wins if the fact that Kape Technologies owns the service is overlooked.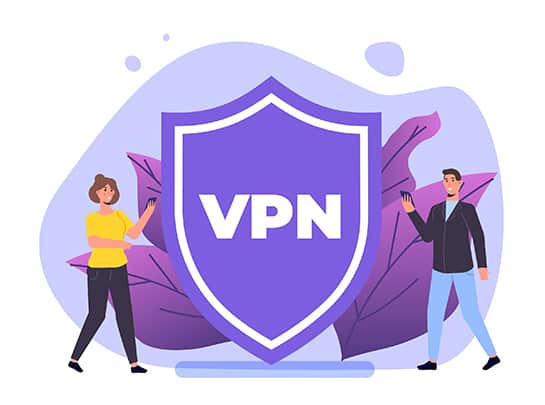 The Twingate vs SurfShark debate is essentially a problem of whether the customer is an individual or a company. For companies, Twingate is far ahead of SurfShark with the service's zero-trust solution, lack of reliance on servers, and advanced security features. SurfShark is focused on individual users and hence offers a larger server network, great reliability, cheap packages, and the ability to unblock all streaming services.
The Twingate vs NordVPN question is a balanced one. NordVPN can serve businesses better than Twingate can serve individual customers. NordVPN teams, an offering specifically for businesses, has also gained a lot of popularity among SMEs. NordVPN offers great reliability, independent audit reports, a great track record, and secure apps that not only companies but individuals can benefit from. Twingate has very little to offer individual users looking to stream content from various streaming platforms and hiding from data collection programs. However, Twingate offers the full package for privacy focussed companies. Features such as network analytics, secure service accounts, quick technically-adept customer support, and unlimited devices makes Twingate a fantastic option for businesses big and small. More so than any other two services, the Twingate and NordVPN question will be settled by the needs of the customer. However, NordVPN can serve certain types of businesses with a complete VPN solution. The same can't be said about Twingate.