A
computer backup is a process that duplicates all the chosen data, files and any other information. File backups protect essential data. In case of accidentally losing all the documents or files on a computer, the backup provides copies of important documents. Securing a backup file will prevent unnecessary stress for the user if data loss and damage from malware occurs. A small action like making backups for critical data can save time and money if an unfortunate computer failure happens. Making backups is easy and there are a lot of ways to back up the computer.
Below are five ways to back up your computer.
Cloud Backup
Cloud Storage
External Hard Drive
USB Flash Drives
Network Attached Storage (NAS)
1. Cloud Backup
A cloud backup is a method of transferring virtual copies of files and data to a secondary or off-site location. The cloud backup software automatically backs up the ‌data for the user.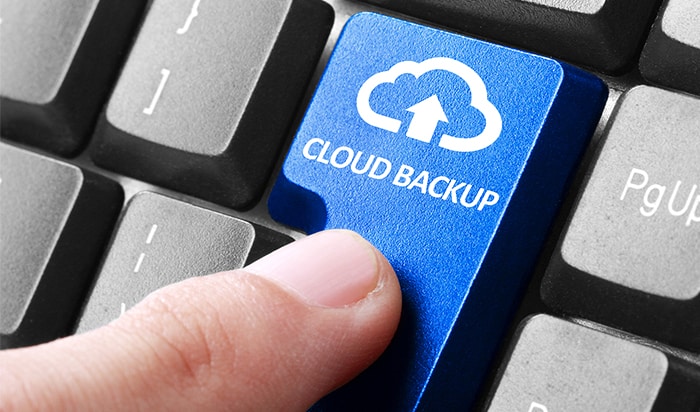 For users who want to use cloud backup, installing the software is a must. Users can choose any file and data to back up. The process might take about a few hours or days, depending on the numbers and weight of the data.
The advantages of cloud backup are being the most comprehensive backup solution, working on any device and automatic backup even if the user forgets about making a backup. Cloud backup has the downsides of not being accessible without an internet connection, bandwidth issues and possibly slow recovery of data. The risk factors of cloud backup include data loss, data breaches, hijacking of accounts, unsecured interfaces, malicious insiders, abuse of cloud services and more.
2. Cloud Storage
Cloud storage offers users a way to reserve data and files for emergencies. Using cloud storage is a quick and easy method to move or store different data in a safe way. Cloud storage is accessible to any device and can store music, pictures, audio files and any type of document.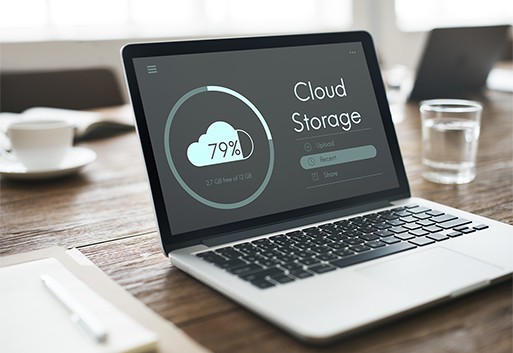 To use cloud storage as a backup, users must select what kind of storage backup solution applies for the type of data. After choosing, users can start the process of making a backup from cloud storage.
An advantage is that cloud storage is easy to use for backup as users only need to drag the file and drop into the storage. Users can choose what kind of files to back up, which results in more space. Also, cloud storage has encryption technology to protect each user. There are some disadvantages of using cloud storage, such as lack of total control, difficulty to migrate, internet need, security and privacy issues and fixed contracts. Risk factors of cloud storage include data privacy, lack of control, shared services, lack of backup services, leaks of data, rogue devices, APIs and storage gateways.
3. External Hard Drive
Most people have used external hard drives as backup storage. Because of computers, external hard drives became popular. Users like these products because of portability, affordability and ease of use. These hard drives have a connector that is attached to the computer. Then, the user can choose the file and copy the file to the backup hard drive.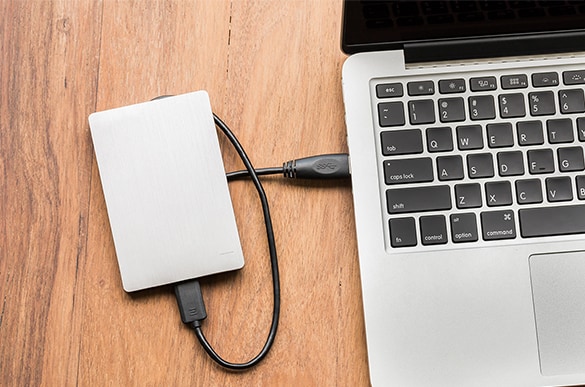 The advantages of using external hard drives to back up files and data are accessibility, extra storage and improved performance. The disadvantages of external hard drives are fewer security, breaking and cables don't match the computer. The external hard drive has also risk factors: being susceptible to damage, wear and tear, data loss and viruses.
4. USB Flash Drives
Thumb drives or USB flash drives function ‌similarly to external hard drives. However, USB flash drives contain less space for storage. USB flash drives can be easily used by users. The flash drives need to be inserted into the USB port of the computer. Once connected, the user can drag the files or documents from the computer to the USB.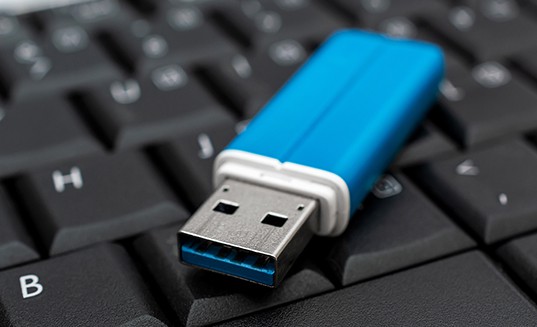 USB has some advantages, such as usability, being available for purchase anywhere, small size, affordability and security (some USB drives come with a security detail). USBs' disadvantages are physical vulnerabilities, connectivity and the risk of malware. Also, there are risk factors like malware, accidental loss of data and of the product.
5. Network Attached Storage (NAS)
NAS enables data storage and data retrieval from a single location for different users. Network Attached Storage is adaptable and allows users to add more storage if needed. Users can access all the beneficial effects of a public cloud that provides total command. To back up computers with NAS, users can back up the computer using backup and restore, file history or through AOMEI Backupper.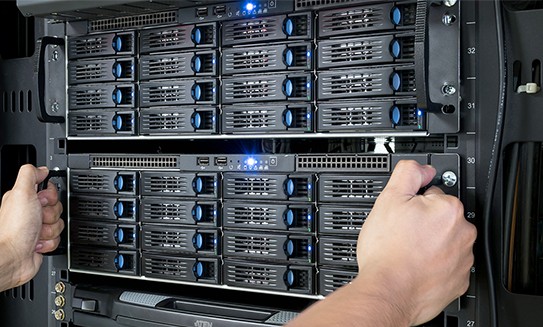 NAS has plenty of advantages for users, such as multiple users being able to access the drive simultaneously, files that can be shared, remote access and additional storage. Disadvantages are also present, such as slow transfer of files, basic NAS knowledge being required and features depending greatly on the firmware. NAS is also associated with risk factors, such as ransomware, botnets, crypto mining and highly targeted attacks.
What Are the Types of Computer Backup?
Every computer user should back up data regularly to have a fail-safe option in case of unavoidable situations. The idea is to create copies of specific data and then employ those copies to restore the data in the event of a failure.
Listed below are the types of backup.
Full Backup: All forms of backup begin with the full backup or complete backup, which includes all the data in the files and folders that were chosen for backup. An example of a full backup is if a user backs up 50 files, copies 50 backup files and then decides to delete 30 of those files the next day. The user will get 20 remaining full backup files. Users will get the number of data based on the number of backups.
Differential Backup: The differential backup is a computer backup that holds every data file that has been copied, adjusted and preserved from the latest complete backup. For instance, when an individual did a complete backup at the end of a day. The next backups will be based on the data from the prior complete backup and so forth.
Incremental Backup: The incremental backup is a type of computer backup that holds the data that has been modified from a full backup. For instance, if a user performs a complete backup on Friday, the user will only use the data that has been modified since the last backup, and so on until the days before the next complete backup.
Which Files Should You Back Up?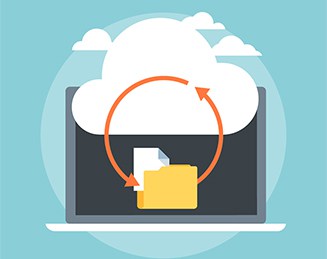 Necessary files should be backed up to prevent the loss of important documents and data when an unfortunate event occurs. There are plenty of things a user can back up, such as essential documents, presentations, folders, email, applications, music, pictures and others. The mentioned files are the kind of files that a person should consider making a copy. Also, backing up files is a good practice that saves time, energy and money.
What Tools Do You Need to Back Up Your Computer?
Computer users will always have the risk of losing necessary data and files because of system failure or errors. A situation like that can be really stressful, as sometimes, those files and data cannot be recovered. There are different ‌tools users can use to back up computer devices. The tools can be applications or physical backup storage.
Listed below are the tools a user needs to back up a computer.
External Hard Drive: An external drive is one tool that a user can use to back up a computer. The drive does not cost much and is affordable. Also, users will only need to connect the drive to the computer and choose the files to back up.
USB Thumb Drive: A USB drive might be small, but can certainly handle backing up a computer. USB drives are also inexpensive and have protection for storing data.
Online Backup Services: Users can discover a lot of backup services online that may even be free. Creating an account will be easy and all the necessary files will be stored in a drive that is protected by the software.
What Are the Advantages of a Computer Backup?
A computer backup can give ease and protection, because lost or deleted data can be recovered.
Here are some ‌benefits of a backup: quick access to files, reliability, reduced workload, greater security and faster recovery of the operating systems. Users can easily and promptly access the files in split seconds, during which users can decide to delete the file or continue to back up.
Backing up is a reliable preventive method to protect the data. Users can just set a schedule to back up any data. Most computer backups today are remote and automated. With remote backup methods, all data will be stored in a secure location that has encryption tools that prevent the data from leaking out. If a computer system fails along the way, users can use the backup data of the computer to restore and recover the operating system.
Why Should You Back Up Your Entire Computer?
Backing up the entire computer system is a fail-safe method for users. There are plenty of situations where an individual can accidentally delete files and data. By backing up, all the necessary data will be restored and recovered. Major computer-related problems will be avoided if an individual has the initiative to prevent a stressful situation from occurring. Additionally, computer systems sometimes fail, especially in the long run. That is why backing up the entire computer data will be helpful for users to recover the system.
How Frequently Should a Computer Be Backed Up?
Computers should always be backed up every day because computers have different additional files that are essential. A regular backup will preserve the everyday changes in the computer and will reflect the newest and latest data collected. Also, users can use a backup feature that allows the user to create a schedule to back up the computers automatically.
Is Computer Back Up Secure?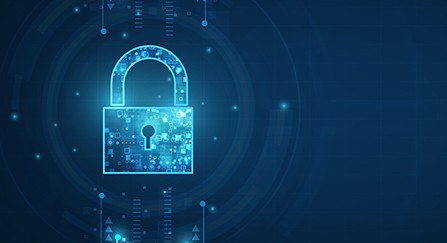 Yes, backing up the computer is completely secure for users. Backing up a computer will guarantee the safety of all essential data. Also, the process of a backup is safe and highly recommended. Users have plenty of options to back up and secure data through physical storage or online programs. Additionally, backup tools have encryption tools that guarantee the security of each data store.