Hotspot Shield is a virtual private network (VPN) service that enables users to browse the internet anonymously, access geo-restricted websites and maintain a secure internet connection. This VPN is one of the fastest and most reliable VPN services available. Hotspot Shield adds a layer of protection and privacy to WiFi hotspots and the internet, safeguarding users from snoopers and hackers.
As one of the best VPNs providing security and speed, Hotspot Shield also has fair pricing with discounts on yearly packages. The average monthly cost is $12.99. Hotspot Shield comes in three packages: Basic, Premium and Premium Family.
Hotspot Shield's average speed varies between 48Mbps and 80Mbps, depending on several speed factors. As a result of Hotspot Shield's comprehensive compatibility with multiple platforms, virtually every device has a place with the VPN. Hotspot Shield supports Windows, Mac, Android, iOS, Chrome, TV, Router and Linux devices.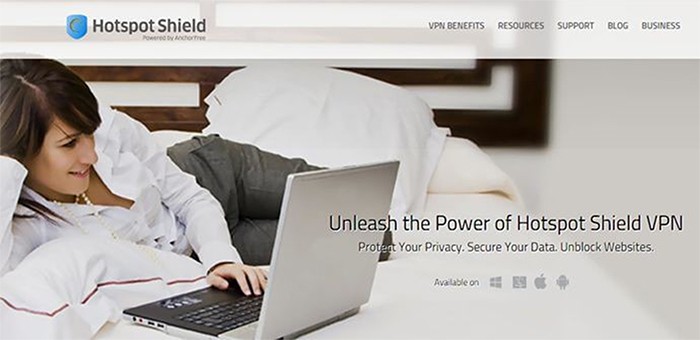 Hotspot Shield's VPN provides secure access to content and information in more than 80 countries and 35 cities, with over 1,800 servers. Hotspot Shield employs the Hydra protocol to balance speed and security. This protocol is known to be compatible with all major platforms and to provide a highly secure connection.
The primary goal of utilizing Hotspot Shield is to improve security and anonymity while accessing the internet. While Hotspot Shield unblocks geo-restricted sites, the VPN connection protects the traffic between the user and the server from eavesdropping, and keeps the user's IP address protected.
The core user interface of the Hotspot Shield app is simple to use and navigate. In addition, the VPN connects automatically if a user connects to an unsecured WiFi network, ensuring that consumers are always protected.
Some of the factors contributing to Hotspot Shield's popularity are excellent connection speeds, a simple user interface, compatibility with various platforms and Netflix unblocking power. Hotspot Shield has over 650 million users and a server network spread across more than 110 countries, making this VPN a popular service in the cybersecurity market.
What is the Cost of Hotspot Shield?
Hotspot Shield costs $12.99 on average. Although, the price may vary depending on the duration of the subscription, the number of users and the purpose of using the VPN. Hotspot Shield also offers users a sale discount as of this writing. Hotspot Shield Premium is $95.88 per year ($7.99 per month) with a 38% discount, but the regular price is $155.88. The discount price for Hotspot Shield Premium Family is $143.88 ($11.99 monthly), which is 40% off the actual annual price of $239.88. Despite the reduction, Hotspot Shield costs more than many economical VPNs.
How much does Hotspot Shield cost per month? The "Premium" package costs $12.99 per month, while the "Premium Family" option costs $19.99.
What are the Deals of Hotspot Shield Service?
The deals of the Hotspot Shield VPN service are outlined below.
Hotspot Shield Basic: This package involves one device connection, a virtual location, 2 Mbps connection speed, Hydra, IPSec and OpenVPN protocols, military-grade encryption, no browsing logs, limited 500MB per day, and compatibility for Windows, Mac, iOS, Android and Chrome platforms. The "Basic" bundle is completely free.
Hotspot Shield Premium: This package involves five device connections, over 115 virtual locations, 24/7 customer support, a connection speed of up to 1Gb, Hydra, IPSec and OpenVPN protocols, unlimited data limits and support for platforms like Windows, Mac, iOS, Android, Linux, smart TVs, routers and Chrome. The "Premium" package costs $12.99 monthly or $7.99 with the 38% discount applied.
Hotspot Shield Premium Family: 25 device connections with five devices per member, over 115 virtual locations, 24/7 customer support, a connection speed of up to 1Gb, Hydra, IPSec and OpenVPN protocols, unlimited data limits and support for Windows, Mac, iOS, Android, Linux, smart TVs, routers and Chrome devices. The "Premium Family" package costs $19.99 monthly or a 40% discount price of $11.99.
Hotspot Shield costs $12.99 with a 38% discount, compared to 60% or more for some of the top VPN discounts.
What are the Free Features of Hotspot Shield?
One of the free features of Hotspot Shield is data restrictions of 500MB. The free version protects users' data with military-grade encryption. A 2Mbps connection speed is also available in the free edition. Compatibility with Windows, Mac, iOS, Android and Chrome is another free feature of Hotspot Shield, allowing customers to use the VPN on any supported platform. Although, users are limited to one virtual location, device connection and account per member.
Similarly, Hotspot Shield is one of the top free VPNs providing security and privacy along with other benefits. Users' security and privacy are enhanced by features such as no device logging and use of the Hydra, IPSec and OpenVPN protocols.
What are the Premium Features of Hotspot Shield?
Compared to the basic features, Hotspot Shield's premium services offer users more access. With the 5+ device connection feature, users can connect multiple devices with one member's account, thereby enhancing security and privacy on all devices. Also, there is access to multiple operating systems and platforms, including Windows, Mac, iOS, Android, Linux, smart TVs, routers and Chrome. Another feature is the connection speed of Up to 1 Gbps, which is 48 times faster than the basic version.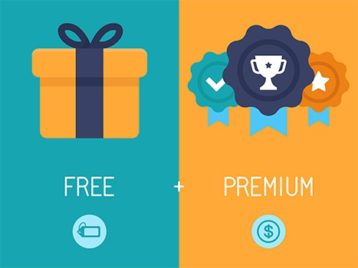 Unlimited data bandwidth for streaming HD videos is also available with the premium feature. Hotspot Shield encrypts users' communications with AES 256-bit encryption. The live chat is available 24/7 to assist users with queries and complaints. Hotspot Premium includes an antivirus feature that protects customers from malware and viruses, along with a spam blocker that assists users in verifying calls. Users can use a password manager to keep passwords secure.
How Much Does Hotspot Shield Cost after 2 Years?
There is no two-year bundle available from Hotspot Shield. If a user purchases a yearly plan twice, the user can select any Hotspot Shield subscription. After 24 months, users will have to choose a new preferred subscription. Because of the package's cost-effectiveness, users can opt for a 24-month payment plan.
How Can You Cancel the Subscription of Hotspot Shield?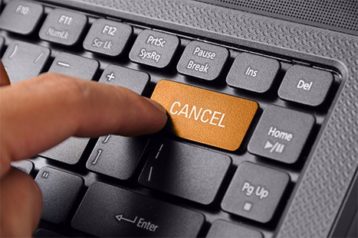 Hotspot Shield's cancellation policy specifies that users can request a refund within 45 days of the subscription start date. Users must then contact customer service to get a refund. Customers of the Apple and Microsoft stores, on the other hand, will need to contact Apple and Microsoft directly to get a refund.
Depending on how consumers acquired the premium subscription, refunds will be processed by either Aura or the third-party payment partner. To request a refund through Hotspot Shield Aura, users need to provide the Hotspot Shield email address and the transaction order number for speedy processing.
What are the Advantages of the Hotspot Shield?
The advantages of the Hotspot Shield VPN are listed below.
WiFi security: Because using a public WiFi network can permit hackers to eavesdrop on and monitor users' data while online, Hotspot Shield protects every web browsing session and keeps users' data private.
Excellent streaming: Hotspot Shield provides high-speed internet access through a massive server network and user-friendly apps. Hotspot Shield is ideal for high-definition streaming. Users can get through network administrator-set filters and firewalls to access any content. Users may also use Hotspot Shield VPN to unblock YouTube, Facebook, Twitter and other banned websites from anywhere.
Anonymous browsing: Hotspot Shield is a VPN that prioritizes users' privacy and security. Hotspot Shield VPN creates an encrypted tunnel between the user's computer and the company's servers, allowing users to perform any online activity anonymously without being tracked or spied on by hackers.
Secure browsing: The majority of VPNs provide increased internet security. Users' data, including passwords, financial transactions and instant messaging, are safe and encrypted whenever users connect to the internet. Furthermore, online spies cannot access users' personal information.
45-day money-back guarantee: Most VPN services give a 30-day money-back guarantee; however, Hotspot Shield stands out with a 45-day money-back guarantee. The 45-day money-back guarantee covers even the one-month package. Users can try out Hotspot Shield without any financial risk with this refund policy.
Easy to use: The Hotspot Shield app is easy to use and understand. Without the assistance of an expert, even a beginner can quickly navigate through various options available on the VPN.
Wide server coverage: Hotspot Shield uses a vast server network to offer high speeds. Hotspot Shield's 1,800 servers are spread worldwide, allowing users to access servers that are closely based on location.
Multi-device connections: Hotspot Shield is compatible with various platforms, including Mac, Android, iOS, Linux, routers, Android TV and Chrome extensions. Users can connect up to five devices to a single Hotspot Shield subscription with this functionality.
Free version: One of the few VPN services offering a free subscription tier is Hotspot Shield. This free edition provides users with a daily usage restriction of 500MB and a connection speed of 2Mbps. However, Hotspot Shield's "Basic" subscription limits users to only U.S. VPN servers.
Strong encryption and protocols: Hotspot Shield encrypts user traffic with AES 256-bit encryption. The VPN also employs the Catapult Hydra Protocol, which improves both speed and security. The VPN service created the Catapult Hydra protocol to address speed flaws in the IPsec and OpenVPN protocols.
This is important:
Nevertheless, users need to check the VPN buying guide to know what to avoid and consider before signing up for a VPN service. Users should consider the purpose of buying a VPN and examine all of the VPN's key features. The key features to keep in mind are device compatibility, user-friendliness, server location coverage, subscription plan options and prices, customer service, and refund policy. For example, Hotspot Shield offers a 45-day money-back guarantee, allowing consumers to test the VPN before making a financial commitment.
What are the Disadvantages of the Hotspot Shield?
The disadvantages of the Hotspot Shield VPN are listed below.
Expensive package: Hotspot Shield is more expensive than other VPNs, both monthly and yearly.
Lack of audit: Hotspot Shield is yet to undergo an independent audit that could boost consumers' confidence in the VPN's security and privacy capabilities.
How is the Speed of Hotspot Shield?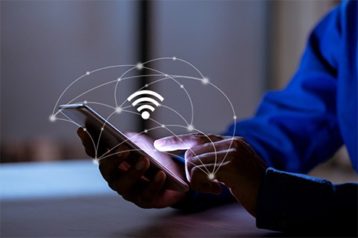 Hotspot Shield's average download speed is roughly 48Mbps. Hotspot Shield is a VPN that delivers when it comes to online security. At peak times, users can expect 100Mbps to 150Mbps or higher. Hotspot Shield's performance varies depending on factors, including the strength of encryption, VPN protocols, network type, server location and internet service provider speed. Hotspot Shield's speed is not as fast as some top-speed VPNs. NordVPN and Private Internet Access VPN, for example, are speedier than Hotspot Shield.
How is the Security of Hotspot Shield?
Hotspot Shield keeps users' IP addresses private and secure. Hotspot Shield, like all VPNs, allows users to encrypt data sent over the internet for privacy and security purposes. Users can also use Hotspot Shield to access encrypted DNS servers. Furthermore, users' connections to the VPN's DNS servers are end-to-end encrypted.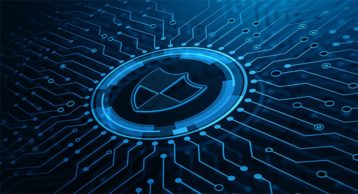 Malware protection is included in the Hotspot Shield Premium subscription, giving users comprehensive online security. Real-time threat prevention, limitless malware scans and proactive protection are all included in the antivirus function. The antivirus software shields users from the most recent threats, such as the Flash Trojan infection for Mac.
Hotspot Shield does not save users' IP addresses, according to the service's privacy policy. The VPN likewise protects users' personally-identifying information from third parties. Hotspot Shield VPN does not sell personal information and adheres to the EU's General Data Protection Regulation in all processing practices.
This is important:
To protect users' data from hackers, Hotspot Shield VPN employs military-grade encryption. The VPN supports both 128-bit and 256-bit AES encryption, though the VPN defaults to AES-128 encryption. Man-in-the-middle attacks and other prevalent techniques of stealing users' sensitive information are similarly protected. As one of the safest VPNs, Hotspot Shield uses standard, proven Transport Layer Security to establish secure client-server connections and encrypt users' content with the specially designed VPN protocol, Hydra, which is based on OpenVPN.
What Encryption Technologies does Hotspot Shield Use?
Hotspot Shield protects users' data with military-grade security and 256-bit AES encryption, even when connected to unprotected public WiFi networks. Hotspot Shield also uses the following protocols and encryption technologies.
Hydra protocol
RSA keys with a 2048-bit frequency
Ephemeral Key Exchange using the Elliptic Curve Diffie-Hellman algorithm (ECDHE)
Wireguard
IPsec (ikev2)
OpenVPN TCP
OpenVPN UDP
These protocols and encryption standards determine the security and privacy of a VPN. However, Hotspot Shield uses the Hydra protocol by default to balance the speed and security flaws of the other protocols. When possible, Hotspot Shield recommends using Hydra or Automatic to ensure that the best protocols are automatically selected.
Is There Any Leak that is Detected for Hotspot Shield?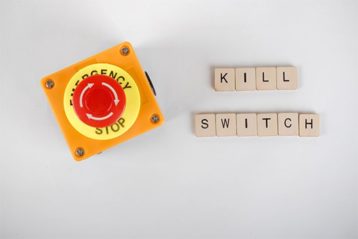 During DNS requests, Hotspot Shield does not leak any information. DNS leaks are prevented since the VPN service encrypts the DNS request. Although certain websites' DNS leaks reported that Hotspot Shield indicates a VPN leak, the leak occurred because the DNS request did not transit through the VPN tunnel. This is why choosing a VPN with IP leak protection is vital. Furthermore, users' data and information will be protected by a VPN with leak prevention, guaranteeing enhanced security.
Does Hotspot Shield have a Kill Switch?
The kill switch option is available to Hotspot Shield users for emergency usage. If a VPN connection is lost, a kill switch is an emergency tool that will automatically shut down the user's internet. This is an important feature that allows users to retain privacy. Without the kill switch, the internet service provider (ISP) would view the user's IP address, giving attackers access to sensitive information.
What are the Privacy Policies of Hotspot Shield?
The privacy policy is vital since it explains why and how Hotspot Shield processes user data, ensuring client security. In addition, the countries where a VPN operates require the VPN service to follow privacy laws to secure and process personal information with caution. A privacy policy is one of the most crucial documents on the internet that shows the company's viewpoints and practices about the information gathered from users.

Users' privacy is guaranteed by Hotspot Shield, which declares in the privacy policy document that users' privacy is vital and that the service is clear regarding data collection, usage and sharing. Furthermore, the service guarantees that the VPN will not sell users' data to third parties.
This is important:
Hotspot Shield collects information such as the user's internet service provider, the website from which the user browsed, HTTP referrers, the parts of the website visited, the date and duration of the visit, information from the device used during the visit, URLs of referring/exit pages and the user's IP address. To provide users with a better service experience, the VPN uses IP addresses and country preferences to estimate users' actual location.
According to the privacy policy, users have the right to be informed about the personal data handled by the Hotspot Shield website and the right to rectification/correction, erasure and restriction of the processing. Users can also request a standardized, common and machine-readable format of any personal data from the VPN.
Does Hotspot Shield Provide DNS Privacy?
DNS privacy entails encrypting DNS transactions and limiting the amount of information leaked to DNS authoritative name servers. DNS security blacklists dangerous websites and filters out unwanted content. Users can prevent unnecessary risks and the possibility of a malicious attack by using secure DNS servers.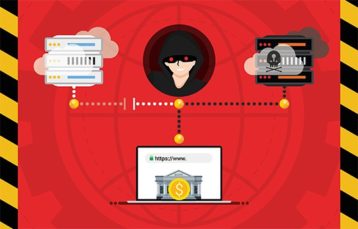 The VPN encrypts DNS requests; thus, Hotspot Shield does not leak data when making DNS requests. Hotspot Shield encrypts users' data using AES 256-bit encryption. The VPN also employs perfect forward secrecy, which regularly updates users' encryption keys, a key-agreement process. Although DNS encryption is successful, some DNS leak detection websites could detect Hotspot Shield's leaking flaws. Hotspot Shield discovered that the weakness was caused by the websites' DNS not passing through the VPN tunnel.
What Operating Systems are Compatible with Hotspot Shield?
The following operating systems are compatible with Hotspot Shield VPN.
Windows
Mac
iOS
Android
Linux
Chrome
Routers
TV
Because networking is such an important aspect of modern computers, networking is built into almost all operating systems. Hotspot Shield's ability to support various operating systems means users can connect to the VPN on any compatible device. This feature enhances Hotspot Shield's popularity and usability. With one Hotspot Shield subscription, users can stay secure on any device.
Can Hotspot Shield be Used on iPhone?
Hotspot Shield VPN can be used on an iPhone, meaning that users of Apple's iOS platform can use the VPN to protect data and information. Users can download the VPN by visiting the Hotspot Shield VPN website and filling out the required information, such as an email address and password. Create an account, then select the iOS download option. The page will then take users to the Apple App Store to download Hotspot Shield. Then, click "Install." Users must connect to the VPN and select a preferred server location, as with any best VPN for iPhone.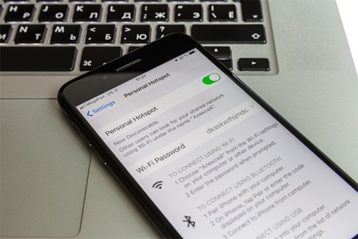 Hotspot Shield for iPhone includes features that are not available on other operating systems, such as an identity scan, a Hotspot Shield profile and the sleek black interface. iPhone users do not need to sign in to use the VPN. By pressing the large blue outline button in the middle of the screen, users agree to allow the software to connect to a server and create a VPN connection on the phone.
Can Hotspot Shield be Used on Android?
Android devices running Android OS 5.0 or higher are compatible with Hotspot Shield. Like many of the best VPNs for Android, Hotspot Shield is easy to set up and use. Users can, however, get the Hotspot Shield app from the Google Play Store by searching for "Hotspot Shield," then pressing "Install." To begin using the VPN, start the app and enter the necessary information.
Hotspot Shield for Android includes features and benefits not available on iOS or Mac devices. Some of those features are connection on startup, disconnect on sleep, connection on app launch, SmartVPN, Trusted WiFi networks and an internet kill switch.
How Many Simultaneous Connections Can be Created with Hotspot Shield?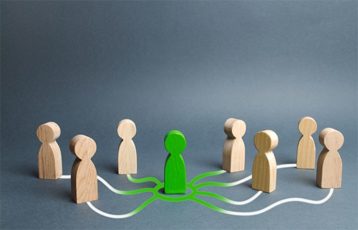 With one Hotspot Shield subscription, users can create five simultaneous connections. The "Basic" plan only allows for one connection, while this simultaneous connection offering is only available to "Premium" subscribers. This feature allows users to connect up to five devices to a single internet connection, saving the user money and safeguarding all of the data on each device.
Simultaneous connections allow users to connect multiple devices and operating systems to the VPN network at the same time. Users must be aware of data security and privacy when using devices that store user data and connect to the internet. But that data will be safe if spoofing is prevented and the IP address is hidden, regardless of the device used to access the internet. A decent VPN with simultaneous connections, on the other hand, will keep users anonymous and secure while also providing a slew of other benefits across all of the connected devices.
What are the Hotspot Shield Locations?
With over 1,800 servers, Hotspot Shield covers more than 80 countries worldwide. This VPN service categorizes locations across America, Europe, Asia Pacific, the Middle East and Africa. VPNs with numerous server locations split users' connections across multiple servers for the greatest browsing experience.
Does Hotspot Shield Have a Geo restriction?
Hotspot Shield allows users to watch and listen to TV shows, movies and music that are otherwise unavailable on the internet for users based on location. Hotspot Shield can unblock geo-restricted content and content that the user's local network administrator has censored.
Does Hotspot Shield Have a Free Trial?
There is a free trial for Hotspot Shield. The "Basic" bundle of the VPN includes a free trial. Most of the features are fundamental, such as one device connection, one member account, one virtual server, 2Mbps connection speeds, a 500MB daily bandwidth limit, a no-log policy, military-grade encryption and compatibility with Windows, Mac, iOS, Android and Chrome devices.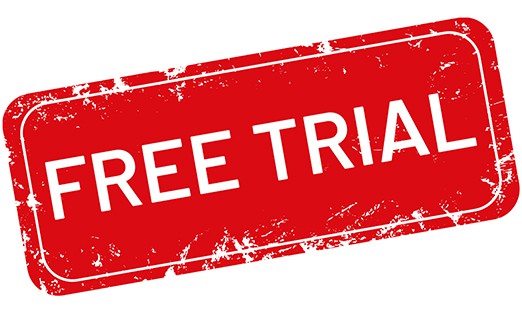 The seven-day trial period is another way to get Hotspot Shield for free. Unlike the basic subscription, the seven-day trial allows users to access all the premium version's features. Users can terminate the free access before the conclusion of the seven-day trial period, or the VPN will upgrade users to a full-time premium subscription. Because the "Basic" free version has several limitations, including speed, streaming service support and multiple features, the seven-day free trial is preferable to the free version.
Does Hotspot Shield Have a Browser Addon?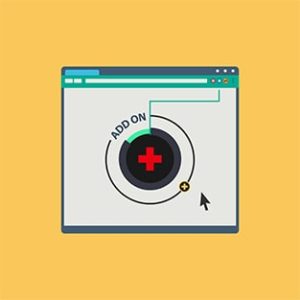 Browser add-ons for Hotspot Shield include Chrome and Firefox extensions. Other Hotspot Shield clients have the same fundamental features as the extension. The browser plugin conceals users' IP addresses, unblocks content, encrypts traffic and protects browsing sessions. However, the Hotspot Shield extension does not secure users' online activities outside the browser. Once Hotspot Shield is installed in Chrome or Firefox, users may toggle protection on or off by flipping a switch. Users can pick a preferred virtual location or click the globe symbol to allow Hotspot Shield to select the best virtual location.
Hotspot Shield's browser extension has not undergone an independent audit.
What are the Alternative Browser VPNs to Hotspot Shield?
Alternatives to Hotspot Shield include several browser VPNs. These VPNs function as Chrome VPNs or Firefox VPNs, allowing users to browse the web anonymously. Alternative browser VPNs to Hotspot Shield are CyberGhost, ProtonVPN, ZenMate, WindScribe, Turbo VPN, VyprVPN, Hide.me and Betternet. Even though all of these VPNs secure and privatize users' data, each has unique features. For example, CyberGhost VPN is ideal for streaming because most of the VPN's servers can handle peer-to-peer (P2P) file sharing and streaming.
How to Download the Hotspot Shield to Your Computer?
To download Hotspot Shield to any computer, follow the steps outlined below.
Check for compatibility: First, make sure the VPN service covers the relevant device and operating system.
Sign up for an account: Visit the website to choose a preferred subscription plan.
Download the software: Fill in the email address and download the Hotspot Shield VPN application.
Install and launch the app: Install the application and start Hotspot Shield VPN.
Pick from the server list: Choose the fastest VPN server to surf the web with security and anonymity.
How to log in to the Hotspot Shield?
Users can sign in using the instructions below after purchasing Hotspot Shield Premium.
Launch the app: Start the Hotspot Shield app after installation and click "Sign in" at the bottom.
Enter login details: A login screen will appear. Enter the premium details in the appropriate field.
Connect to a server: After connecting to a server, the Hotspot Premium account is now ready to protect and secure the user's data.
What is the Hotspot Shield Company Information?
Every company has background information about its structures, operation, values and culture. Company information is beneficial for both stakeholders and the general public at large because the information gives the public an overview of what the organization is about in terms of culture and possibly legal structures.
Note
AnchorFree CEO David Gorodyansky developed Hotspot Shield. Hotspot Shield was founded in 2005 and first released in 2008; however, the VPN service only became significantly active in 2019 when AnchorFree's incorporation took control of the company.
The company address of Hotspot Shield VPN is Menlo Park, California, in the United States. The customer support phone numbers where users can ask questions or complain are 1-855-770-7790 and (408)744-1002.
Who is the Owner of Hotspot Shield?
Pango International Aura, based in the U.S. state of Delaware, owns and operates Hotspot Shield VPN. The Hotspot Shield VPN was founded in 2005, launched in January 2006 by Aura and was taken over by AnchorFree in 2019. Hotspot Shield was used to circumvent government censorship during the Arab Spring uprisings in Egypt, Tunisia and Libya.
Where is the Hotspot Shield Headquarters?
The headquarters of Hotspot Shield is located in the San Francisco Bay area, in Silicon Valley, on the West Coast.
How Many Employees Does Hotspot Shield Have?
Hotspot Shield employs 77 people, with four on LinkedIn.
What are the Social Media Accounts of Hotspot Shield?
The social media accounts and usernames of Hotspot Shield VPN are listed below.
Facebook: hotspotshield
Twitter: @HotspotShield
YouTube: hotspotshieldhss
Instagram: hotspotshield
Is Hotspot Shield VPN Safe to Use?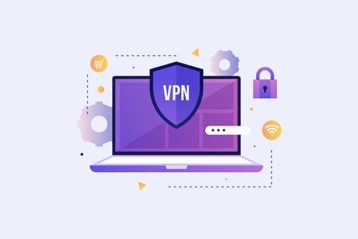 Hotspot Shield is safe to use since the VPN employs AES-128 encryption and leak protection to secure users' internet browsing. In addition, the VPN employs robust protocol techniques such as the VPNs Hydra protocol to ensure that users' data is secure and private. Thanks to the kill switch option, users can browse with peace of mind even if the VPN is interrupted.
Most crucially, Hotspot Shield's privacy policy states that the VPN does not log customers' IP addresses, device IDs or any other kind of identifier in conjunction with VPN internet activities.
Is Using a Crack for Hotspot Shield Safe?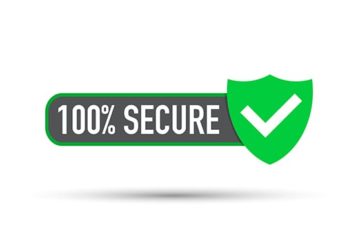 Yes, using Crack for Hotspot Shield is completely secure. Crack creates a secure tunnel via which users can safely access the internet. The software also protects users from spammers, snoopers and hackers by concealing IP addresses. Hotspot Shield Crack also allows users to access the internet anonymously when faced with privacy and security concerns. With Hotspot Shield cracked, users can unlock YouTube, Facebook and Twitter, among other restricted websites. Some of the risks attached to using Crack for Hotspot Shield are slow updates, slow internet connection speeds, limited features and limited server locations.
What is the Hotspot Shield Logo?
The blue section of Hotspot Shield's logo that looks like a shield depicts a guard against third parties. The spiral symbols depict unbroken connectivity. This symbol indicates that Hotspot Shield VPN has a robust connection, regardless of location.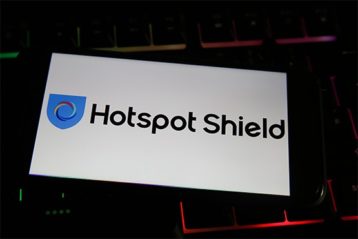 What are the Alternatives to Hotspot Shield VPN?
The alternatives to Hotspot Shield VPN are listed below.
ProtonVPN
ZenMate
Turbo VPN
Windscribe
VyprVPN
Betternet
Which is Best: Hotspot Shield or CyberGhost?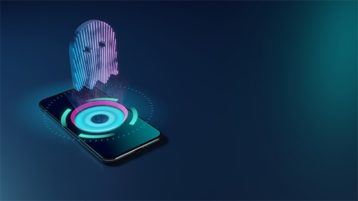 With 7,490 servers in 90 countries, CyberGhost VPN outperforms the competition in terms of speed and security. A Hotspot Shield vs. CyberGhost comparison reveals that Hotspot Shield employs the Hydra protocol to balance speed and security. CyberGhost VPN is available for as cheap as $2.15 per month, while HotSpot Shield VPN is available for $2.99 per month.
Which is Best: Hotspot Shield or ExpressVPN?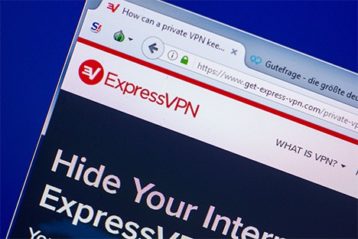 In terms of speed and security features, ExpressVPN outperforms Hotspot Shield. ExpressVPN is a dependable and efficient service for activities like downloading torrents. Hotspot Shield is a reputable VPN service with a large network and various security features. A Hotspot Shield vs. ExpressVPN price comparison shows that Hotspot Shield VPN is more expensive at $12.99 per month, while ExpressVPN costs $12.95.
Which is Best: Hotspot Shield for Surfshark?
Surfshark outperforms Hotspot Shield in speed, simultaneous connections and other features. A Hotspot Shield vs. Surfshark comparison reveals that Hotspot Shield provides an extra layer of security and anonymity with the Hydra protocol. Surfshark has all the features expected from a top-tier VPN, plus a few more that the well-known Hotspot Shield VPN does not have. Surfshark is less expensive than Hotspot Shield in terms of price. The monthly cost of Hotspot Shield is $12.99, whereas Surfshark is $12.95.
Which is Best: Hotspot Shield or NordVPN?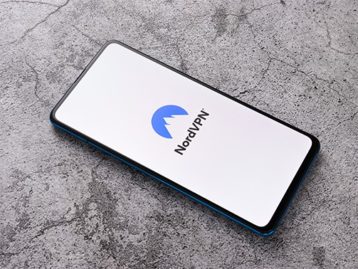 With 5,100 servers in 60 countries, Nord VPN outperforms Hotspot Shield in server count. By keeping no logs, NordVPN provides complete privacy. Hotspot Shield offers browsing anonymity and antivirus protection. Users can sign up for NordVPN at $11.95 per month, while Hotspot Shield VPN costs $12.99. A Hotspot Shield vs. NordVPN pricing comparison shows NordVPN is less expensive than Hotspot Shield.