Omegle is projected as a video and text messaging app that connects strangers from all over the world. While it may seem like an exciting app, it poses a danger to its users because it is also used as a form of dating platform where certain users share unwanted explicit content. Although this may seem acceptable for users over 18, there are several privacy and safety concerns surrounding Omegle. Specifically, this means that minors are easily exposed to inappropriate content and even predators. Omegle, which was launched by an 18-year-old in 2009, has become more popular recently, amidst concerns from parents and children.
What is Omegle?
Omegle is a social media platform that enables people from across the world with similar interests to interact and socialize with one another via chat or video-chat services. Users can interact with strangers anonymously.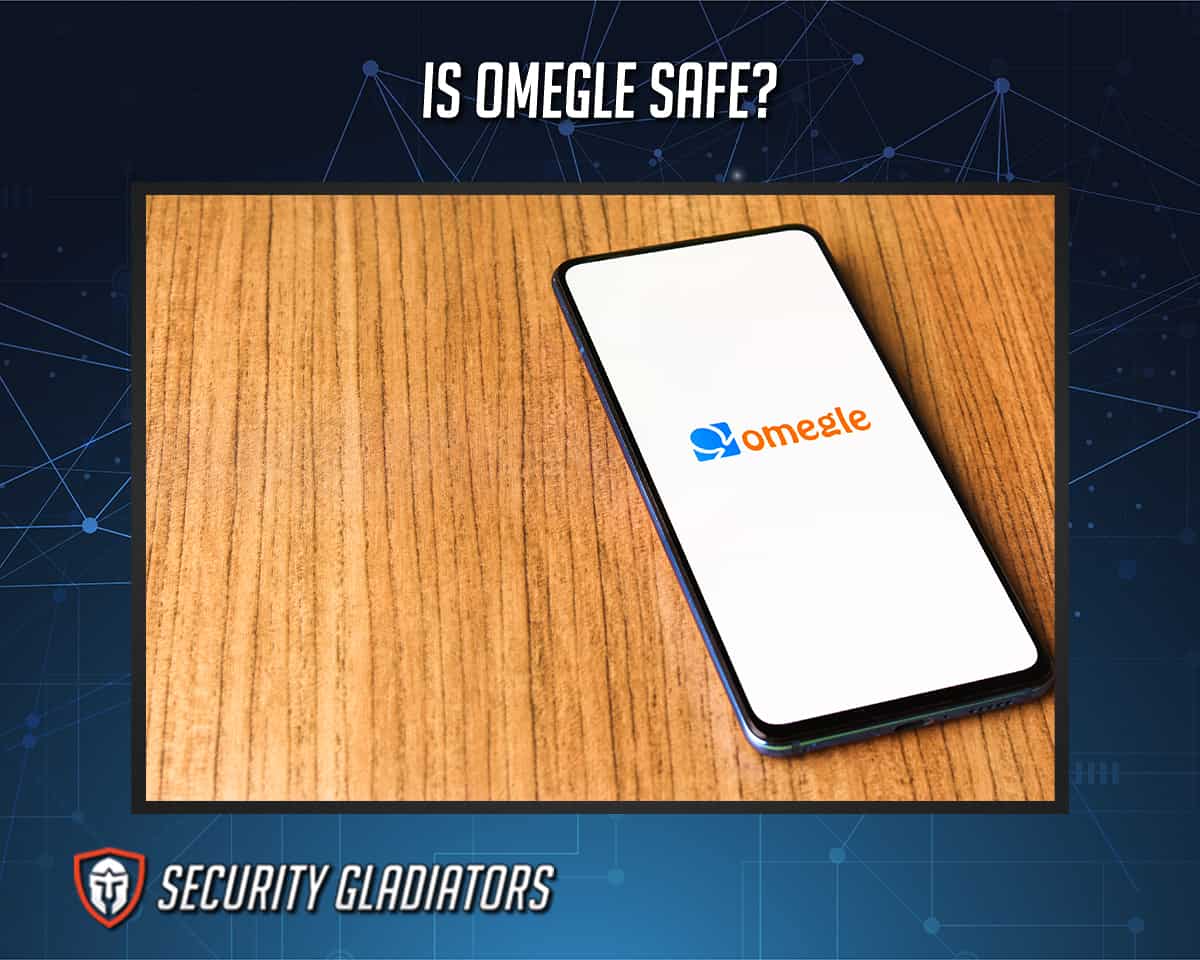 Omegle has a simple interface. Upon opening the website, the user is taken to the site's interface and prompted to choose either text or video chat. Once the user selects an option, the site connects them to another random user from anywhere in the world. Users have no control over the person connected to them nor are they given a list of people to choose from.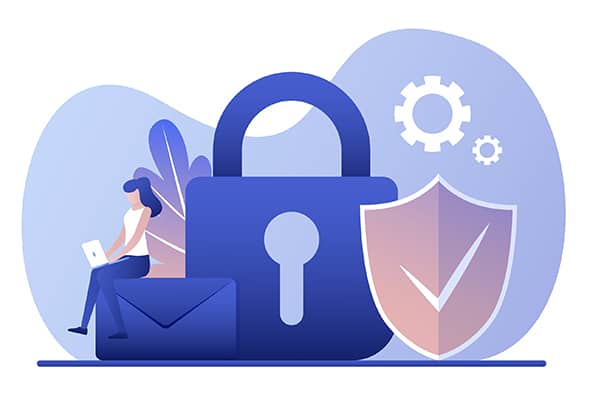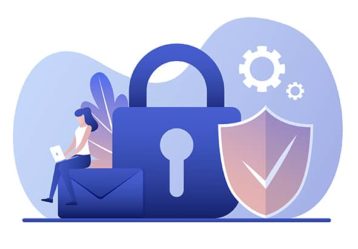 There is also a "spy" mode, as well as Omegle's video and text chat features. This involves a third user joining an already established conversation between two users. But rather than contribute, the third party or 'spy' suggests a topic that the users are expected to discuss. There is also the college students' chat. However, this feature is only available to college students with a verified "edu" email from their college.
Although Omegle pairs users with strangers, the platform allows users to select their interests and state their native language enabling people to communicate in their own language. This also pairs users with similar interests.
What are the Uses of Omegle?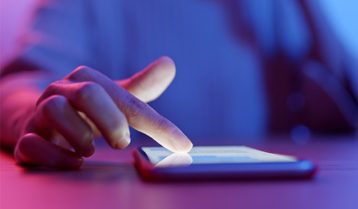 Omegle is specifically designed to facilitate communication between strangers. Users can choose to actively message or video call other users or to observe a conversation anonymously in "spy" mode. Some people use Omegle as a form of dating platform, often as a means to share or receive sexual content. Unfortunately, this also includes predators who may inflict unwanted sexual images or messages on unsuspecting users, some of whom are underage. Indeed, it appears pedophiles and other sexual predators use Omegle to contact victims and may exploit certain features of Omegle to blackmail their victims.
Who uses Omegle?
Omegle is particularly popular in the US, UK, India and Mexico. The United States has the highest number of Omegle users, occupying 27.57% (11.9 million) of all users. India has the next highest percentage of users 7.80% followed by Brazil at 5.46%, the United Kingdom at 4.38% and Mexico at 4.05%.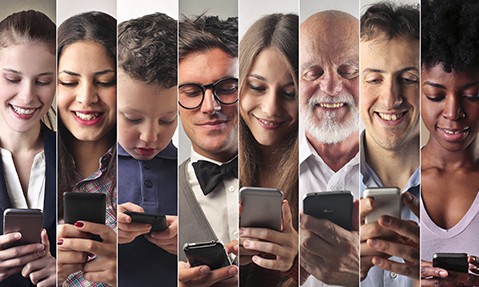 The site attracts 59.70 million visitors per month with an average visit time of five minutes and 15 seconds. users go through an average of 2.5 pages per visit and the site has a bounce rate of 59.82%.
The minimum age rating for the social media platform is 13 with parental supervision or 18 without parental supervision. Unfortunately, the site is known to be used by children as young as seven.
Already, many young influencers migrate from Tik-Tok to Omegle and then revert back to Tik-Tok to share their experiences of Omegle. They have created a huge surge with the #omegle hashtag gaining as much as 5 billion views on Tik-Tok.
Is Using Omegle dangerous?
Yes, unfortunately, using Omegle is undoubtedly dangerous. The platform does not have any known safety features, does not require registration, has no way of verifying a user's age, and exposes users to predators. A statement on the site reads:
Predators have been known to use Omegle, so please be careful.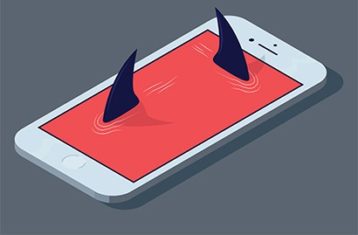 The website connects random users for virtual text and video chats. Although the site's founder Leif K Brooks claims Omegle is a regulated platform, the site is known for its unpredictability and shocking adult content. Already, child protection groups across the world are becoming more concerned about cybercriminals using the site to amass child sexual abuse content.
In research gathered by Semrush, Omegle is said to have grown from approximately 34 million visits per month in 2020 to over 65 million visits per month in 2021. On TikTok for example, videos with the hashtag "Omegle" attract as much as 9.4 billion views.
Users of the platform are known to share explicit sexual content of themselves, as well as children engaging in sexual acts, and videos of physical and sexual abuse.
The following is a list of the ways Omegle poses a threat to users.
Risk of Sharing or Viewing Inappropriate Content
Lack of Moderation on Video Chat
Anonymous Text Chat
Hacking of Private Messages and Videos
Exposure of Personal Information
Grooming and Extortion by Predators
1. Risk of Sharing or Viewing Inappropriate Content
Omegle lacks rigorous moderation, as well as registration and age verification, as such it is commonly used by online predators. Due to the lack of age and identity verification, young people could be tricked into sharing their names, ages, phone numbers, and even locations with strangers. As the platform is unrestricted and easy to use, there is nothing stopping users from sending or receiving inappropriate content.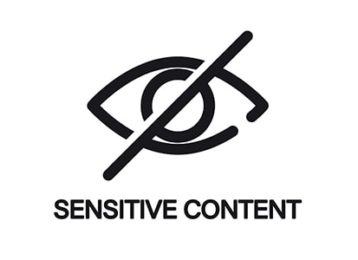 Predators can easily send lewd messages, videos, and pictures. By choosing the text chat option, stalkers and cybercriminals can also lure children into revealing their personal information or have inappropriate conversations on the topic of sex, drugs and other inappropriate content. Some users also blackmail vulnerable people into sending explicit photos or videos of themselves.
Just recently, the BBC proved that sexually explicit live streams and videos were shared on the website. These videos involved minors as young as 7. The BBC also says police forces, schools, and governments in France, Canada, Norway, the US, the UK, and Australia have warned against the use of Omegle. There have been reports and investigations into cyber child abuse on Omegle, along with allegations that the platform is used to share extremist and/or racist views.
2. Lack of Moderation on Video Chat
While Omegle video chat has an unmoderated, moderated, and adult option, all can be easily accessed by underaged users. With just a few clicks, users are directed to live text chats and videos and no warnings are issued. Footage from video chats can easily be recorded and distributed without consent from the user. The types of chat options include:
Unmoderated chat: The chat option features a warning box informing users of the need to be 18+ before being admitted. However, in reality, underage users are admitted simply by clicking "ok".
Moderated chat: Omegle claims to moderate chats but goes further to say "…moderation is not perfect. You may still encounter people who misbehave". Importantly, this statement does not evidence how or how frequently monitoring occurs.
Adult chat: This option contains explicit content and, in practice, can be accessed by anyone. There is a warning that advises users to only click if they are above 18, but as with all other options, there is no process to prevent underage users from lying about their age to gain access.
3. Anonymous Text Chat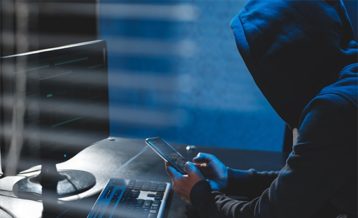 Omegle has an anonymous "spy" function. Users can choose to be a spy, log on and stay anonymous in a chat involving two other users. The spy is free to ask the participants to discuss a topic and get their replies while remaining anonymous or becoming an active participant and discussing with the other users. Spies can leave a conversation without terminating the chat between the other participants.
Having a spy join a conversation between two people is dangerous because spies can screenshot conversations without permission. This information can then be used to blackmail the participants. Spies can also send inappropriate material, including sex tapes and obscene images to the participants. Finally, the presence of spies, by definition, infringes on the privacy of both participants.
4. Hacking of Private Messages and Videos
There is a risk of hacking personal videos and messages on Omegle. According to Omegle, the platform collects and stores the following data:
Metadata relating to every chat including each user's ID cookies and timestamp
Text logs of chats saved by users
Images obtained from the platform's video chat used for moderation
Note:
Already, there have been reports of hackers obtaining this data from the Omegle servers. This means if there is any personally identifiable data such as an address, name, or social media handle, these hackers could obtain them and possibly use them for illegal purposes including cyberstalking, fraud, phishing attacks, doxing, and so on. If there are videos or images, these could be used to blackmail and harass victims.
5. Exposure of Personal Information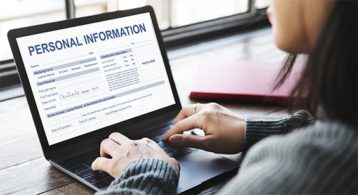 Text chats on Omegle are anonymous and remain so unless the user divulges their own information. Unfortunately, users (especially minors) are quick to innocently divulge personal information with little awareness of the consequences. While adults may be more informed, they are still vulnerable in this sense. Further, although chats can be ended at any time, it is possible to save chats before they end in a sharable link format. Here is a statement on this from the website:
When you save an Omegle log, the chat's text is sent from the user's computer to Omegle's server, where it is converted to an image, lovingly given a one-of-a-kind arboreal background, and saved indefinitely under a unique, randomly-assigned ID. The IP addresses, ID cookies, and similar information related to the parties in the chat will be stored alongside the chatlog.
This implies users' real IP addresses could be revealed when using Omegle's chat feature. Although these IP addresses won't appear on Omegle's interface, a tech-savvy user can easily discover the IP address of their partner. The IP address reveals the estimated location of the user which may contribute to revealing their identity. Already, there have been reports of users receiving threats from their chat partners who claim to know their location and identity despite it not being divulged.
6. Grooming and Extortion by Predators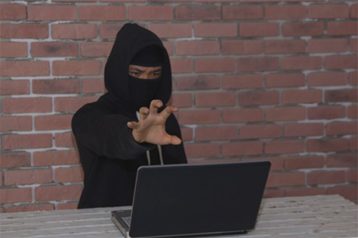 The online space is filled with many cybercriminals seeking to exploit vulnerable (often young) people. As it is known that predators use Omegle for criminal activity, police forces have advised parents not to allow their children to use Omegle.
Reports show that one of the common tactics used by predators is first to befriend children, often pretending to be the same age, in order to gain the children's trust. Once trust is established, predators may suggest moving the conversation to other platforms, demand explicit videos and images, or even suggest physical meetings.
The following quote is from a 14-year-old female Omegle user:
I usually have my cam covered, but on this day I didn't remember. As I scrolled through, I got a text saying they had taken a screenshot of my face and if I didn't send them a picture of my breasts, they were going to attach it to a fake porn photo and share it on all platforms.
Some preventative measures can be taken to minimize potential harm:
Addition of safe interests: Since the platform allows users to choose an interest, safe interests such as football, fashion, baseball, school work and so on can be chosen. This way users are paired with people of like minds and are less likely to contact predators (although it is still possible).
Disconnect: In just two clicks, users can exit the app. This is always advised if users feel uncomfortable with the conversation.
Never respond to intrusive questions: Users should ignore questions on age, home address, school address, name, and any other personal information.
Does Omegle have any Parental Controls?
N
o, there are no parental control settings on Omegle. Parental controls are a group of settings that allow parents to control what their children can do on a program. While Omegle does not feature any parental control options, it does include some prompts that encourage safe use of the platform. To prevent children from accessing Omegle, parents can restrict access to the website via parental control settings on their children's devices or via their broadband provider.
How to Protect Children on Omegle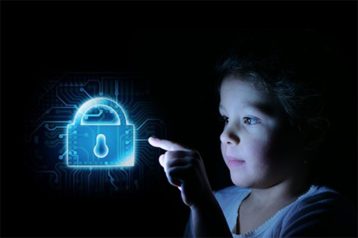 There is no safe way for children to use Omegle as there is always a risk of exposure to dangerous content. While users can skip content they don't want to see, Omegle has bot checks which ban users who skip more times than necessary. This makes it impossible for children to avoid viewing content they are uncomfortable with.
The following list shows five ways to prevent children from accessing Omegle.
1. Block Omegle Using Parental Control Apps
Although Omegle does not have Parental controls, the app points parents to third-party tools that can block, restrict or limit children's access to the app. Omegle has the following statement on the website:
Parental control protections (such as computer hardware, software, or filtering services) are commercially available that may assist you in limiting access to material that is harmful to minors. If you are interested in learning more about these protections, information is available at http://kids.getnetwise.org/tools/ as well as several other Internet sites that provide information on this form of protection.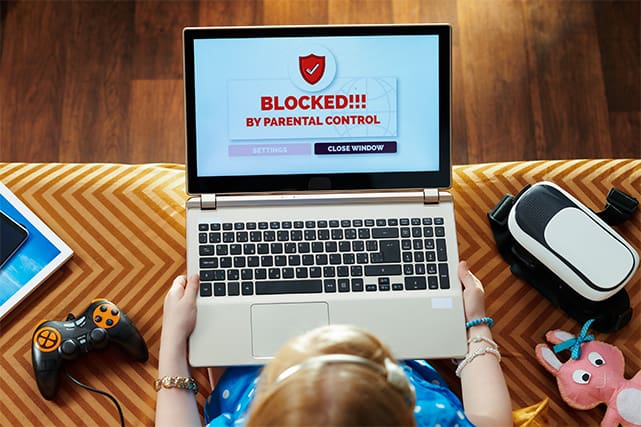 Unfortunately, even using the best parental control apps available, some older children will find ways to bypass these controls. In this situation, it may be best to explain the risks to children with the aim to persuade them not to use Omegle of their own accord.
To Apply Parental Control, the following steps should be followed.
Go to the Settings menu on your child's phone.
Tap on "users."
Select "Add user or profile" from the options available.
Select "restricted profile.
Choose a password for the account.
A screen showing all the apps on the phone will appear. Toggle block Omegle app to ON.
For website, direct to web browsing and togging block Omegle website to ON.
Your child will no longer be able to access Omegle.
Having Parental Controls is important as it helps parents monitor their children's devices. Also, these youngsters will be shielded from predators and be kept safe. Overall, it gives parents peace of mind.
2. Use the Filter Options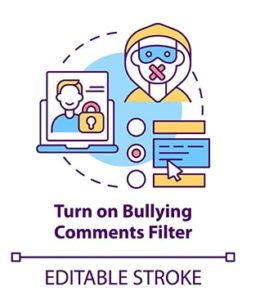 Omegle allows filtering of matches by interest. While it's not the most reliable option, it can still be used to separate inappropriate content. For instance, "sex" can be listed as an interest, and on entering a video chat, the user is likely to be paired with strangers engaged in sexual activity. Filtering out sexual interests and replacing them with platonic things like sports or gaming may work to some extent. However, some predators are aware of this and will deliberately select interests that they believe young people will use in order to match with them.
Omegle features various filter options for chatting including gender, language, location, etc. To implement this option, the following steps are required:
Locate the filter option on the site's interface and click on it.
Input preferred interests and subjects of discussion (sports, movies, food, and so on).
Users will be linked with strangers with similar interests.
Filtering can help keep users safe as it connects them to other people with similar interests. By discussing similar interests, sexual or dangerous conversations are less likely to take place.
3. Consider Accessing the App by Yourself First
Parents and adults need to protect themselves from accessing lots of negative online content. However, if parents are to allow their children to use the app (or if they are already using it), then they must try it out and see what it's like. Although you need not send messages on the app, parents can initiate a chat to see what kind of conversations are taking place.
To use Omegle, these steps should be followed.
Head on to the Omegle page.
Choose between video and text chat (or try both).
Select preferred interests and subjects to discuss.
Start chatting.
When parents try out the app for themselves, they get to experience how the app works firsthand. They can interact with other users and have a feel of the type of conversations their children are having and the dangers they are exposed to. Doing this will help parents decide whether or not to allow their children to use the app. It can also help parents guide their children while using the app.
4. Use a VPN
A Virtual Private Network (VPN) encrypts an internet connection and disguises online identity.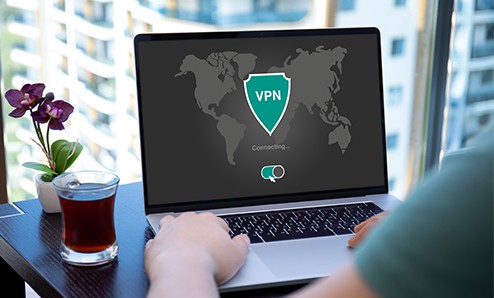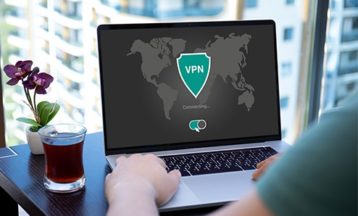 If children must use Omegle, they should use the app in combination with a VPN. According to the VPN definition, by using a VPN, the user's real IP address is replaced by an alternative address somewhere else in the world. With this, even if their chat partner or a predator discovers their IP address, it will not be connected to the location of the child.
However, when choosing the best VPN for Omegle, it's important to choose one with the correct features. A VPN with leak protection features and military-grade encryption should be the most preferred option.
To use a VPN, the below steps should be followed.
Download and install a preferred VPN.
Direct to the device's settings app.
Click on Network and Internet Advanced. Select VPN.
Enter password and username.
Click on connect.
Omegle can now be used securely.
5. Brush up on Data Protection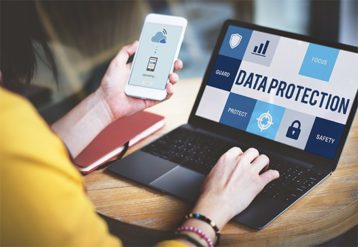 Having conversations with children on data protection and the importance of keeping personal information private is essential. It is also important to constantly remind children never to share their personal information as conversations on Omegle are not truly anonymous. Finally, educating children on the permanency of online data and the risks of blackmail involved in sharing images online.
Having such conversations with children will enlighten them on the dangers of the internet (Omegle especially). It will help them identify dangers and prevent it. It empowers them and prevents them from falling easily to the antics of these predators. It will also give parents peace of mind and the confidence that their children are well equipped to tackle any online threat.