PureVPN is a Hong Kong-based VPN service provider with over 6,500 servers across more than 78 countries globally. PureVPN is fast, with advanced protocols and 256-bit security encryption—making this VPN suitable for several activities, from running business operations to streaming content online.
PureVPN has three different plans based on the duration of the subscription. Subscriptions start at $10.95 per month for a one-month plan. The one- and two-year plans have an average cost of $2.99 and $1.99 per month, respectively. The average speed of PureVPN depends on the tunneling protocols, but the best average download speed/upload speed is 200 Mbps/210 Mbps.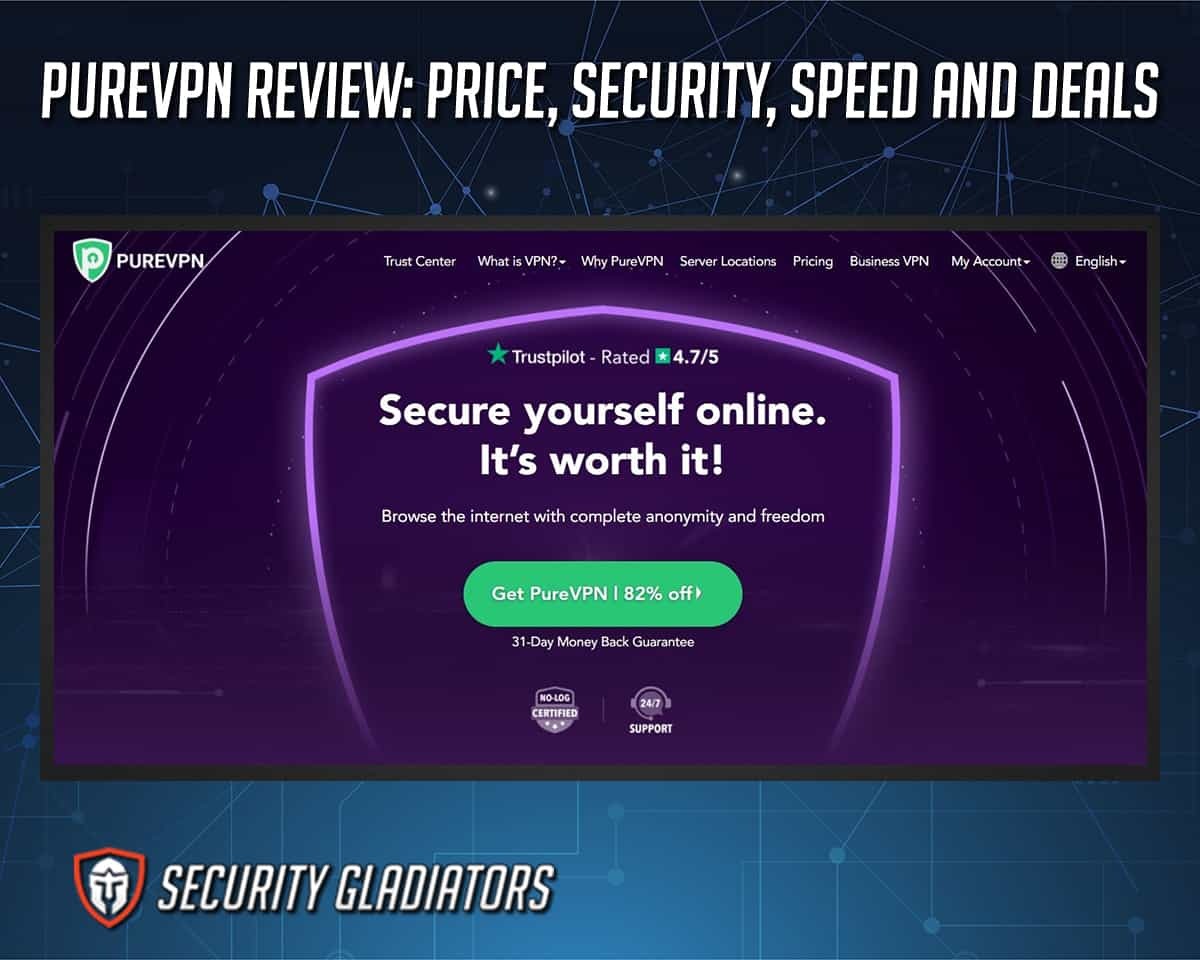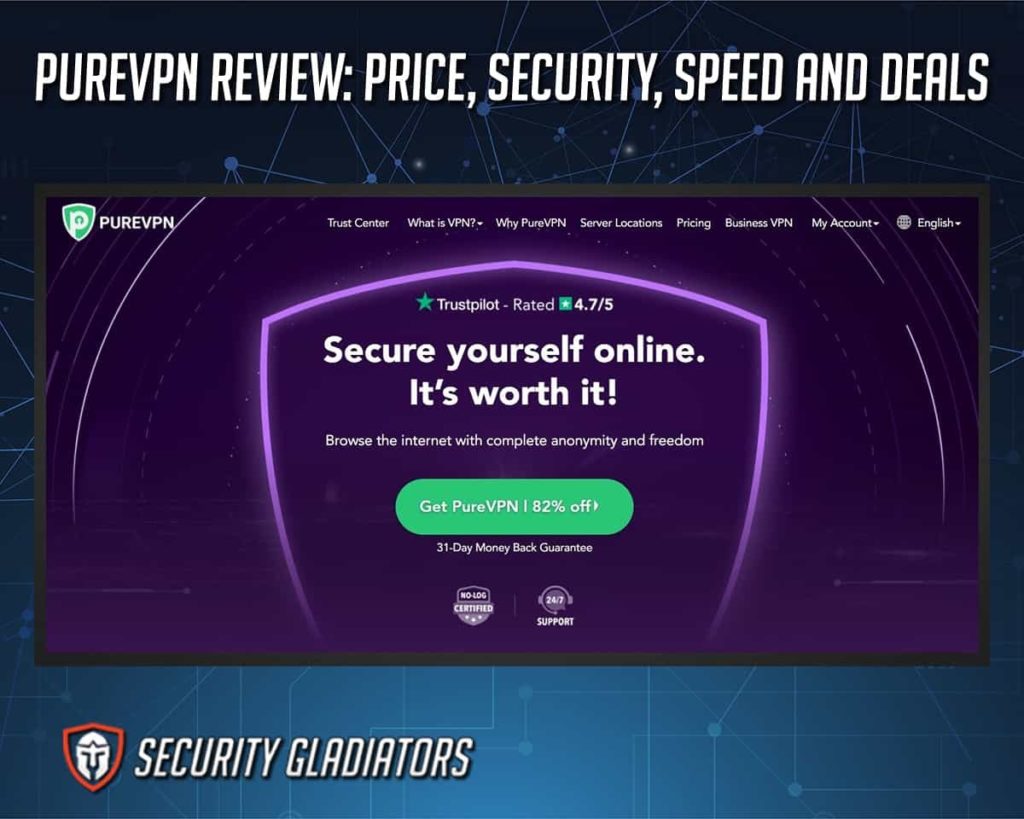 PureVPN is compatible with mobile, web and computer platforms, including Android, iOS, Windows, Linux, Edge, Firefox and Chrome. Android TV and FireStick can also run PureVPN. WireGuard, IKEv2, OpenVPN UDP and OpenVPN TCP are the various PureVPN protocols. The main purpose of PureVPN is to access geo-restricted services and remain anonymous on the internet. A VPN gives the ability to select any desired IP address that conceals the user's original location. PureVPN is mostly rated at least 4 out of 5 stars.
What is the Cost of PureVPN?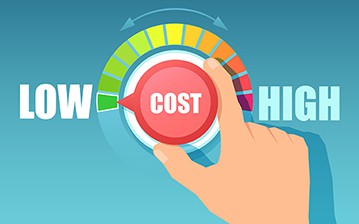 PureVPN has different subscription packages to fit the preferences of customers. The cost per month is $10.95 and $35.88 per year. The price per month varies based on the duration of the subscription.
So, how much does PureVPN cost per month? The 12- and 24-month packages allow saving up to 70%, which is quite profitable for long-term users.
What are the Deals of the PureVPN Service?
Find the various deals that make PureVPN one of the most discounted VPNs in 2023 below.
Seven-Day Trial Package: This package involves full access to all services of PureVPN. Services such as security, protocols, numerous server options, split tunneling, streaming and torrenting are guaranteed in this package. This seven-day trial package only costs $0.99.
One-Month Package: A one-month package gives the same access as the seven-day package. This plan costs $10.95.
One-Year Package: This includes full access to all servers, 10 simultaneous logins, split tunneling, torrenting, streaming, DNS protection and 24/7 customer support. This package costs $35.88, a whopping 73% discount.
Two-Year Package: Lastly, this package involves enterprise-grade security, 10 simultaneous logins, unlimited devices, a no-log policy, plus an internet kill switch. These benefits listed are in addition to the one-year package benefits. The cost is only $47.76, a massive 82% discount.
Overall, the average PureVPN cost is $10.95 per month for the most popular package.
How to Find Coupon Codes for Pure VPN?
Coupons from PureVPN are uploaded on the official website. These coupons give varying discounts off the checkout price of a particular subscription package. Coupons come in the form of a code and usually expire after a certain period. The current coupon is "bargain10," and this code is valid for the two-year subscription only. This code can only be applied at the checkout page while paying for the package.
What are the Advantages of PureVPN?
The advantages of PureVPN are highlighted below.
Speed and Security: PureVPN offers enterprise-grade security across the board, with 256-bit encryption. There are various split tunneling protocols with varying download and upload speeds. The OpenVPN UDP is particularly fit for streaming with a download/upload speed of 145/141 Mbps. In addition, there is also P2P protection for sharing files.
Servers: PureVPN boasts of at least 6,500 servers across more than 78 countries globally. These servers can give access to numerous blocked streaming services, such as Hotstar, Hulu and Netflix.
Versatility: Aside from the ability to log in on up to 10 devices simultaneously, PureVPN works on any device. Mobile phones, computers, tabs, game consoles and even smart TVs. This implies that a family can have one subscription, and every member enjoys unlimited access and bandwidth.
Pricing: PureVPN is one of the cheapest VPNs with amazing discounts and even coupon codes for further discounts. The long-term subscription deals are especially juicy at $1.99 per month for the one-year package.
What are the Disadvantages of PureVPN?
While there are several benefits to this VPN, there are a few drawbacks. Find the drawbacks of PureVPN below.
Connectivity: Connecting to certain servers can be hectic and require multiple tries before successfully connecting. In the end, there is always a trade-off between servers and speed when having connectivity issues. A new protocol will have to be selected, often reducing the download and upload speed.
Privacy: Although PureVPN prides itself in having a no-log policy, the company, in fact, does keep session logs. Information about ISP and connection date are recorded and could be released to the government in some states with strict internet regulations.
How is the Speed of PureVPN?
The average speed of PureVPN varies from protocol to protocol. However, PureVPN is comparatively quick. The average download/upload speeds in Mbps for the various protocols are 200/210 for WireGuard, 167/12 for IKEv2, 145/141 for OpenVPN UDP and 37/14 for OpenVPN TCP.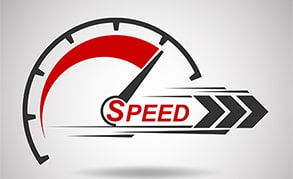 Some factors affect the speed of PureVPN, such as the protocols and type of server used (virtual or physical). In comparison to PureVPN, the maximum speed on a 1 Gbps line of some extremely quick VPNs are as follows: NordVPN: 880 Mbps, ExpressVPN: 580 Mbps, ProtonVPN: 740 Mbps, IPVanish: 900 Mbps and Hide.me: 780 Mbps.
How is the Security of PureVPN?
The security is good, making PureVPN one of the most secure VPNs. There is no IP leakage of any sort with 256-bit AES encryption of all data. PureVPN can also provide static IPs for users to maintain a specific IP address at all times.
There is also an antivirus function embedded into the VPN that can be separately activated on a premium account only. The antivirus protects against any malicious programs on the internet; the tool can be turned on under advanced security features.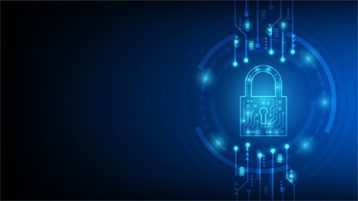 For privacy, there is an "always-on audit" feature that ensures that all of the users' data is protected. KPMG is in charge of this aspect of the privacy policy and can conduct an audit of the VPN at any time.
All security-related protocols include a VPN kill switch, DDoS protection, DNS leak protection, IPv6 leak protection and port forwarding.
What Encryption Technologies does PureVPN Use?
VPNs use encryption technologies to keep users' data secure from end to end. PureVPN uses one type of encryption, given below.
Advanced Encryption Standard (AES) 256-bit encryption
This military-grade encryption technology is the only one used by PureVPN. The encryption uses a 256-bit key in encrypting and decrypting data. Such technology uses a complex cipher algorithm and would take 13.8 billion years to crack, protecting data against cyberattacks. Cases of identity theft and data leakage are eliminated with this encryption method.
Is PureVPN Safe?
PureVPN is very safe. The safety of PureVPN lies in the combination of military-grade encryption, DNS protection, always-on audit and a no-log policy.
Is There Any Leak that is Detected for PureVPN?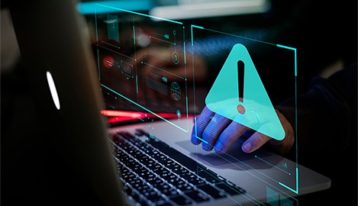 Since the launch of PureVPN, there has been only one major DNS leak. However, this has since been patched. Another major incident that happened in 2017 was how an information leak from PureVPN aided the FBI in arresting an alleged cyberstalker. Nonetheless, PureVPN has assured users that all private information, including names, email addresses and payment methods, are not tracked.
PureVPN mustn't have any leaks for transparency and trustworthiness' sake.
Does PureVPN have a Kill Switch?
Yes, there is a kill switch. The main function of a kill switch is to keep users' privacy intact by disabling the internet connection, swinging into action only when the VPN connection drops. The kill switch is a fail-safe button.
What is the Server List of PureVPN?
| | | |
| --- | --- | --- |
| Continent | Number of Servers | Number of Locations |
| North America | U.S.: 1,880Canada: 214Mexico: 20 | 13 states across the U.S. 3 provinces1 city |
| Europe | United Kingdom: 1,047Others: 2,005 | 3 cities in the U.K.31 cities across 31 countries |
| Asia | 560 | 18 cities across 18 countries |
| Africa | 89 | 6 cities across 6 countries |
| Oceania | Australia: 483New Zealand: 90 | 4 cities1 city |
| South America | 103 | 4 cities across 4 countries |
| Central America | 12 | 2 cities across two countries |
| Caribbean | 122 virtual servers | 7 cities across 7 countries |
What are the Privacy Policies of PureVPN?
Privacy policies help protect PureVPN while stating the modus operandi that the company runs on. Unless a user is satisfied with the policies, the user should not use the VPN.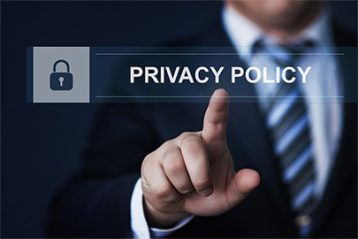 The privacy policy spells out the dos and don'ts of PureVPN concerning how the app runs. A privacy policy states the nature of information PureVPN collects and how such information can be used.
PureVPN's privacy policy guarantees that no logs are kept or monitoring a user's activity except the time of connecting to a server and the connection's bandwidth.
Does PureVPN Provide DNS Privacy?
Yes, PureVPN provides top-notch DNS privacy that never leaks.
But what is DNS privacy all about? DNS privacy (Domain Name System) simply refers to the ability of individuals or organizations to use DNS to access a secure network. A DNS is more like an encyclopedia of all the IP addresses of websites globally. Specifically, a DNS deals with how a domain name and IP address are matched.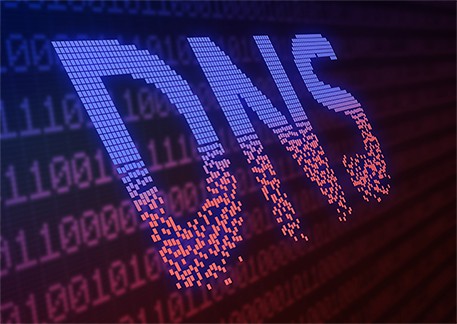 This is important:
DNS privacy is important because this protects a user against getting hacked through vulnerabilities. Furthermore, DNS privacy will help verify a digital signature and prevent users from being redirected to the wrong domain, ensuring that users are not taken advantage of, scammed or blackmailed while using the internet.
PureVPN ensures that DNS privacy is kept at a high standard through the DNS leak test. Once a user subscribes to the premium packages, the DNS leak protection automatically kicks into action. This is achieved through the highest grade of encryption, AES 256-bit.
What Operating Systems are Compatible with PureVPN?
The operating systems compatible with the PureVPN app are listed below.
Android
iOS
Windows
macOS
Linux
PureVPN's Linux version is quite versatile. Arch, Ubuntu, Linux Mint and Fedora can seamlessly install PureVPN. A simple command-line interface, easy installation and an easy toggle between OpenVPN TCP and UDP are the advantages of Linux PureVPN.
Pro Tip:
Similarly, PureVPN Kodi Android is also important because there is unlimited access to more streaming channels. PureVPN can unlock Kodi Android add-ons and access new games on release days.
How Many Simultaneous Connections can be Created with PureVPN?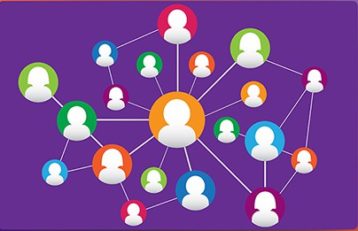 Every PureVPN account offers 10 logins at a time. This makes PureVPN a good choice for a group of people, friends or family to use. With one login, every group member can access the full features of PureVPN at the same instance.
With regard to simultaneous connections, PureVPN has no restrictions on devices or operating systems. There are no factors that can affect this connection. The servers connected to each person are independent of one another.
What are the PureVPN Locations?
PureVPN servers are located in more than 78 countries in over 96 unique locations. Most servers are located in Europe, scattered across over 30 cities.
Does PureVPN have Georestrictions?
PureVPN can unlock georestriction on any website or app. But before going further, what is a georestriction? Georestriction simply refers to a situation where certain services or domains are prohibited to visitors from a particular country. For example, Hotstar is available to Indians only; this makes the service georestricted to an IP address from India only.
To access any georestricted service, all a user has to do is select a server in a country where the service is available.
Does PureVPN have a Free Trial?
Yes, there is a seven-day trial that costs $0.99 to new users of PureVPN. However, while setting up this trial, a premium plan has to be pre-selected that will automatically kick in after. If a user does not cancel the subscription before the seventh day, the pre-selected premium plan starts and users are charged according to the payment plan.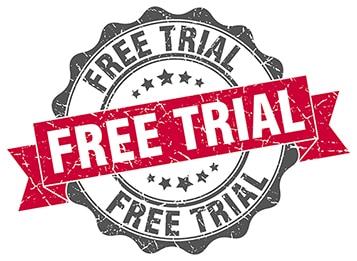 The features available for both the premium and trial period are the same. The idea is to allow new users to experience a premium account to encourage long-term subscriptions. The features include an internet kill switch, unlimited server switching, unlimited bandwidth, protections against speed throttling, security on public WiFi, multiple security protocols, multiple logins, IP leak protection, and DNS privacy and protection.
Does PureVPN have a Browser Add-on?
PureVPN add-on is compatible with Chrome, Firefox, and Edge browsers. Information on how to add it is on the VPN's official website.
Does PureVPN have a Mobile Version?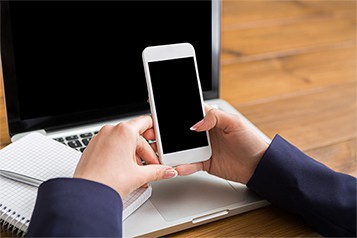 Yes, PureVPN has mobile versions compatible with Android and iOS platforms. The Android version of PureVPN happens to be the most sophisticated one among the mobile versions. All features of PureVPN are available on this Android app. On the other hand, the iOS version is more basic. Although the design is plain, the app still includes all functions.
What are the Alternative Browser VPNs to PureVPN?
There are other VPNs that are specifically meant for plugging into a browser. Some of the best Chrome VPNs and best Firefox VPNs are NordVPN, Windscribe, SaferVPN, ExpressVPN and StrongVPN.
PureVPN Chrome extension helps encrypt a user's traffic/data when browsing on Chrome only. The IP and web browser data are both hidden.
How to Download the PureVPN on Your Computer
Here are a few simple steps to take in downloading this app.
Go to the PureVPN website.
Click on download.
Find the compatible version for the computer, i.e., Windows or macOS.
After downloading, install the app.
The potential risk in downloading only comes from third-party websites. Viruses could attack computers; hence, downloading from the PureVPN official site is the best option.
How to Log in to PureVPN
The instructions on how to log in to PureVPN after installation are given below.
After installation of the app, click on sign up.
Enter details such as a username and password.
Select a preferred plan.
Set up the payment plan and method.
Complete the sign-up process and log in to start enjoying PureVPN.
What is the PureVPN Company Information?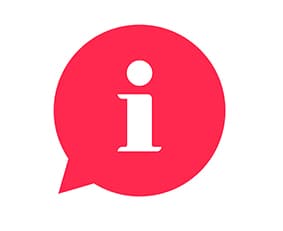 PureVPN is a fast-growing VPN company with a staff size of 201 to 500. More importantly, PureVPN is upgrading to be ready for the 5G revolution and provide security and privacy to users.
The name of the CEO is Uzair Gadit. The formal address is intershore chambers, P.O Box 4342, Road Town, Tortola, Virgin Islands, 518000, VG. There is no phone number to call for customer support; instead, live chat and email inquiry is made available. The company was founded in 2006.
Who is the Owner of PureVPN?
The co-founders of PureVPN are Uzair and Aaqib Gadit. Both co-founders started building the VPN in 2006, and the product launched in 2007.
The company was founded by the combined efforts of Uzair and Aaqib, who were then young graduates. This product has since helped internet users stay protected and anonymous.
Where is the PureVPN Headquarters?
The headquarters is located in the Virgin Islands. The formal address is intershore chambers, P.O Box 4342, Road Town, Tortola, Virgin Islands, 518000, VG.
How Many Employees does PureVPN have?
PureVPN has about 320 employees, with about 92 specifically on LinkedIn.
What are the Social Media Accounts of PureVPN?
The handles of PureVPN's official social media accounts are listed below.
LinkedIn: PureVPN
Facebook: PureVPN
Twitter: @PureVPNcom
YouTube: PureVPN
Instagram: purevpn
What is the Logo of PureVPN?
The colors on the PureVPN logo are green and white. This logo features a keyhole, denoting that the VPN unlocks the impossible on the internet.
What are the Alternatives to PureVPN?
The alternatives to PureVPN are listed below.
ExpressVPN
PureVPN
IPVanish
Surfshark
CyberGhost
PIA
Hidemyass
ZenMate
Hide.me
Which is Best: PureVPN or PIA?
PureVPN vs. PIA involves two VPNs that are large providers of VPN services. Both have advantages. Several features, such as security, protocols and price, matter when choosing the right VPN.
Generally, in versatility and functionality, PureVPN takes the lead. PureVPN also takes the lead when it comes to Netflix streaming. But, PIA offers more privacy and security.
PureVPN's monthly plan costs $10.95, while that of PIA is $9.95. PureVPN's yearly plan is cheaper at $35.88, while PIA costs $39.95. Similarly, the two-year plan of PureVPN costs $1.99 per month, while the three-year plan of PIA costs $2.03 per month.
Which is Best: PureVPN or ExpressVPN?
ExpressVPN is far ahead of PureVPN in streaming because of the VPN's consistent high speed. But both VPNs equally support the same operating system.
ExpressVPN has more coverage in terms of server locations (over 90 countries and 148 locations) than PureVPN. PureVPN is cheaper and more affordable both monthly and annually.
ExpressVPN costs $12.95 per month, while PureVPN costs $10.95 per month.
Which is Best: PureVPN or Surfshark?
The outcome of PureVPN vs. Surfshark would clearly show Surfshark as the better choice. Surfshark ranks among the top VPNs for streaming, in fact, the top five best for streaming. Surfshark allows unlimited login on premium accounts as well.
Surfshark beats PureVPN hands down in its compatibility with more streaming services and cheaper yearly plans. On the other hand, PureVPN has more servers in more locations globally.
Surfshark costs $12.95 per month, $6.49 per month for six months and $2.49 per month for the annual plan. Similarly, PureVPN costs $10.95 per month and $2.99 per month for the annual plan.
Which is Best: PureVPN or NordVPN?
In the case of PureVPN vs. NordVPN, NordVPN appears to be more popular. Even before considering features, the popularity of NordVPN makes it the more prominent choice. NordVPN is also more expensive.
NordVPN has a NordLynx protocol to ensure speed does not reduce more than 20% when connected. PureVPN offers port forwarding, which is an advantage over NordVPN.
NordVPN costs $11.99 per month, while PureVPN costs $10.95 per month.