A cryptocurrency wallet is a program that allows people to buy, sell and trade cryptocurrencies or digital assets using keys that are unique to the wallet's owner. A crypto wallet is similar to a key to the asset room. Users require private keys to claim holdings in every cryptocurrency transaction; nevertheless, crypto wallets keep users' private keys secure and accessible. Private keys are passwords that grant individuals access to their cryptocurrencies, allowing users to send and receive cryptocurrencies.
Contrary to a normal wallet, a crypto wallet does not store cryptocurrencies. The importance of a crypto wallet is to keep track of the cryptographic keys needed to access the blockchain's digital assets. In essence, a crypto wallet protects a user's cryptocurrency assets. If a user's wallet is compromised, criminals can access the owner's valuables. Also, users can lose ownership of an asset forever if the wallet is deleted and the keys are not stored.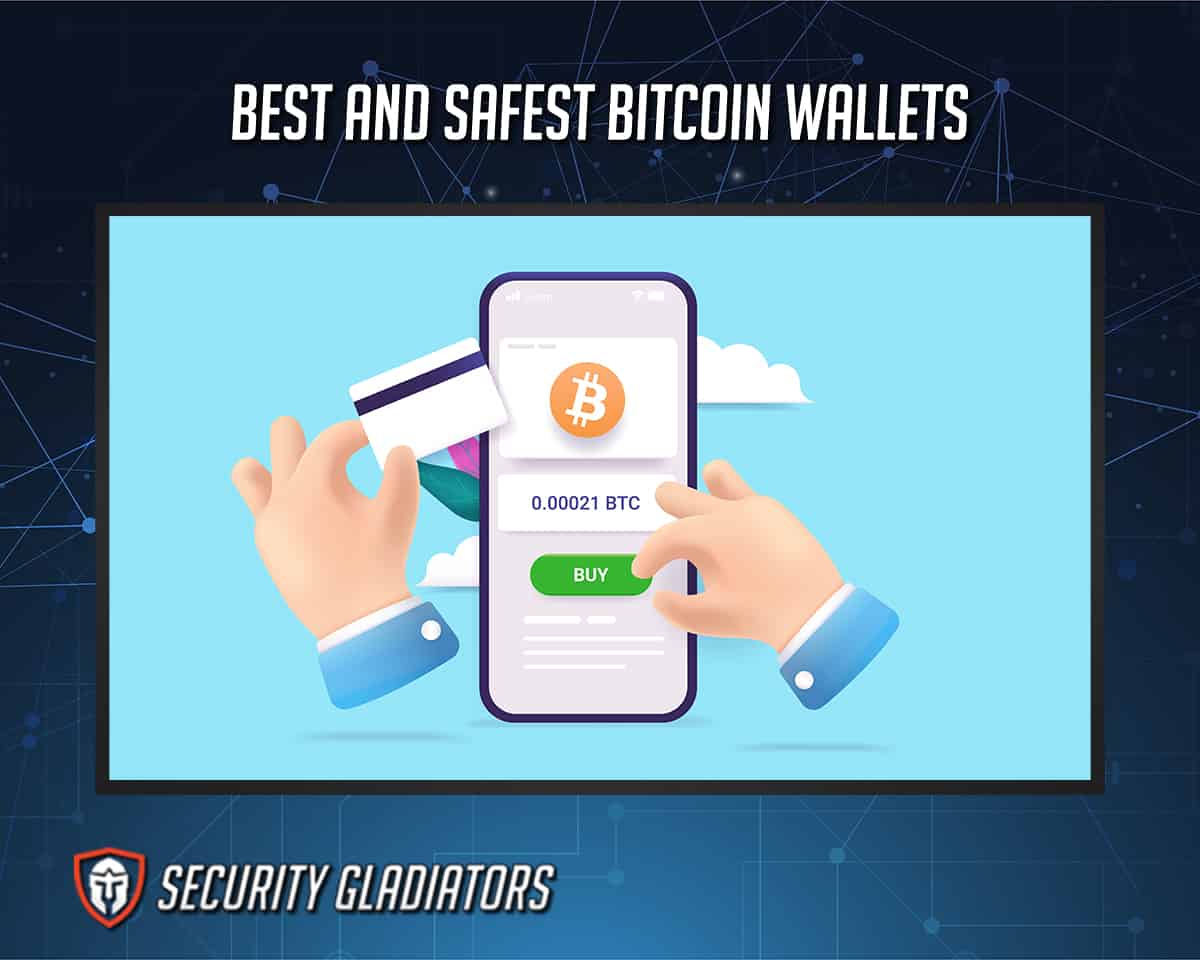 Apart from software wallets, hardware wallets are also available, safer than software wallets. In summary, the benefits of selecting the best crypto wallet include security, access to crypto holdings, quick transactions with no geographical barriers, multiple cryptocurrency transactions and self-ownership of assets.
The following are the best and safest Bitcoin wallets in 2023.
Trezor Model T
Mycelium
Electrum
Ledger Nano X
Coinbase
Wasabi Wallet
Exodus
1. Trezor Model T
Trezor Model T is one of the best crypto wallets on the market, providing users with high-end security and ease of use. Transparent security, an elegant interface, outstanding customer support, encryption through CPG, password encryption on the cloud, micro SD card, Shamir backup, Bitcoin-only firmware and FIDO2 authentication are all features of this hardware wallet. The Trezor Model T earns points for having a user-friendly touch screen and interoperability with cutting-edge software wallets.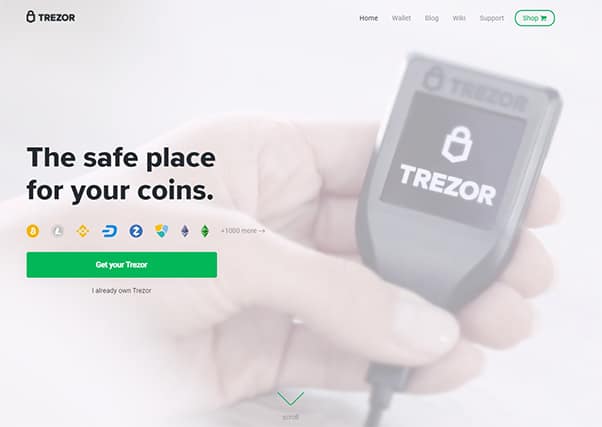 The advantages of adopting a hardware wallet like the Trezor Model T include ease of use, a full-color touchscreen display, control over individuals' digital identities, private keys segregated with PIN and passcode protection, offline seed recovery, and support for over 1,000 currencies and tokens. Users can also buy cryptocurrencies using fiat money and trade them within the wallet. Trezor Model T is compatible with many devices and operating systems, including desktops, web browsers, Android, macOS, Linux and other key platforms.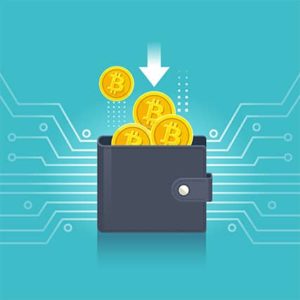 Trezor Model T has a few drawbacks, including no support for iOS, being pricey compared to other hardware wallets, and having just one mode of navigation—the screen. Trezor Model T is a cold storage device that protects users' crypto wallets from unauthorized access, cyberattacks and other vulnerabilities affecting any internet-connected cryptocurrency wallet.
The Trezor Model T hardware cryptocurrency wallet is compatible with Windows, macOS and Linux desktop operating systems, and Firefox and Chrome browsers. In addition to Trezor's current popular security model, the Model T includes a 12-word seed recovery card that lets users backup coins if the password is forgotten.
Trevor Model T provides the protection that every Bitcoin wallet requires because security is a top consideration in any financial transaction. The device is simple to learn and operate, especially for beginners. The Trezor Wallet application allows users to buy assets and tokens directly from the hardware wallet. Within the app, users can also exchange assets and tokens.
---
2. Mycelium
Mycelium is a mobile software wallet with a lot of features. This Bitcoin wallet places a strong emphasis on security and transaction history. As the best Bitcoin wallet for mobile users, Mycelium offers a wide range of suitable functions for both beginner and advanced users. Mycelium features compatibility with Android and iOS mobile devices, in-app training resources for users, offline transactions, inter-wallet operability and the open-source Bit ID protocol. Popular cold storage devices such as Ledger, Trezor and KeepKey are compatible with the wallet. In addition, the Mycelium wallet's "Watch Only" option allows users to track the value of any other address while keeping private keys offline.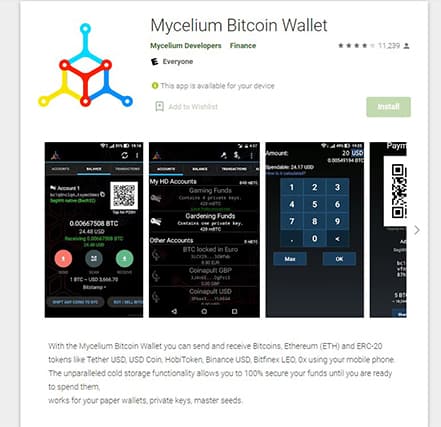 Users can set up the software to interact with servers via the Tor anonymizing network from the settings section. Mycelium also offers basic privacy features, such as the ability to rotate addresses. Although Mycelium is a hot wallet, it's possible to transact using a cold storage wallet. Mycelium can import and sync private keys from a hardware wallet because of the tool's interoperability.
Mycelium's advantages include single address accounts, a transaction history review feature, hardware wallet compatibility, ease of use, support for Ethereum and other ERC-20 currencies, and interfacing with reputable third-party services. Users can also buy and sell cryptocurrency directly from the app.
However, Mycelium's drawbacks include limited interoperability with mobile devices, a complicated user interface for inexperienced users, and the fact that the wallet only keeps Bitcoin.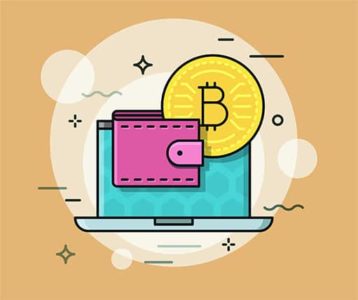 Mycelium is a hot wallet and allows users to transact with funds stored in cold storage. This Bitcoin wallet can also sync and import private keys from a hardware wallet. Mycelium is compatible with Bitcoin, Ethereum and ERC-20 tokens such as Bitfinex LEO, Binance USD, HobiToken, Tether USD, USD Coin and 0x.
Users of the Mycelium wallet have exclusive access to a private key and PIN. Users can submit a help ticket to the email address indicated at the bottom of the webpage for basic technical support. The wallet is free and open-source, quickly connecting to the Bitcoin network. With this, users can send, receive and hold Bitcoin.
---
3. Electrum
Electrum has been encrypting Bitcoin payments since 2011 and has since grown to become one of the most popular crypto wallets. This Bitcoin wallet is designed for Bitcoin users that require a high level of protection and customization. Electrum is open-source and features decentralized and redundant servers, rapid no lock-in private keys, proof checking, two-factor authentication, multi-platform support and a user-friendly interface. Electrum verifies all Bitcoin transactions on the blockchain, and the multisig functionality enables users to spend Bitcoin across multiple wallets. Electrum also supports hard wallets like Ledger, Trezor and Keepkey.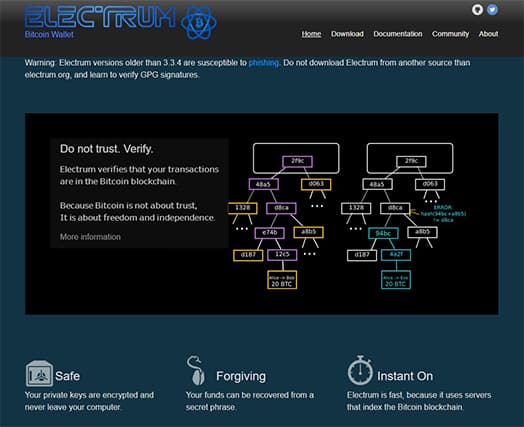 Advantages of using Electrum are customizable transaction fees, increased security, ease of use, a software-based system, no data storage on the server, two-factor authentication and other privacy features. Electrum integrates with a hardware wallet for further security as a trustworthy platform. However, the lack of phone customer assistance and support for only Bitcoin transactions are two drawbacks of utilizing Electrum.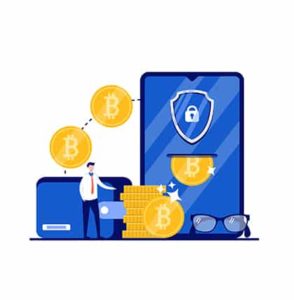 Electrum is a hot wallet that provides Bitcoin security over the internet. This wallet has unique security features, such as cold storage to enhance Bitcoin security. With cross-platform mobile and desktop support, the Electrum wallet works well with Windows, Mac, Android and Linux devices.
Electrum is a secure wallet with a unique feature that stands out from other hot wallets. Using Electrum's cold storage service, users can sign transactions from an offline computer. Users can also choose the measure of protection to employ, making the service more customizable. Users can choose between two-factor authentication and a multi-signature wallet for a regular wallet. Additionally, users may add additional words to the seed phrase to make it longer.
There is no active customer service, although the company's documentation and FAQ sections include useful information.
---
4. Ledger Nano X
The Ledger Nano X is a Bluetooth-enabled hardware wallet that allows users to buy, sell and manage crypto holdings. Key characteristics of the Ledger Nano X wallet include industry-leading security, a secure element chip, a live app, users' accessibility and control over crypto assets, 3 to 20 app storage and a long-lasting built-in battery.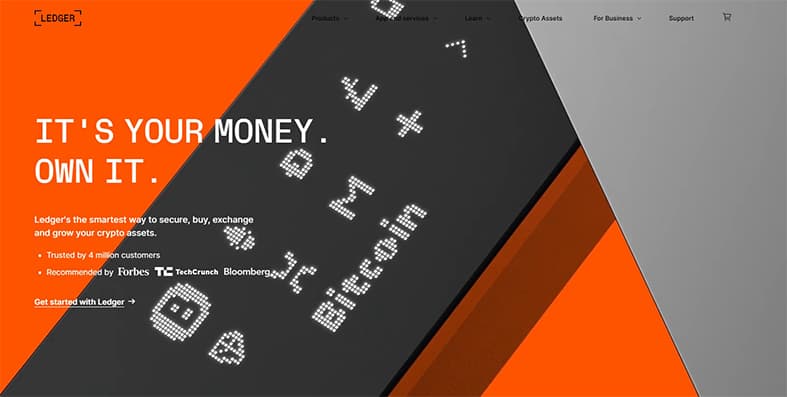 The Ledger Nano X improved on the Nano S' popularity by including a built-in battery and features like Bluetooth connectivity and asset management. Users may use this hardware wallet without connecting to a power source, thanks to a considerably larger 100mAh battery. The usage of this hardware wallet was audited and authenticated by ANSSI, a French national cybersecurity body.
Some of the advantages of using Ledger Nano X include support for many digital assets, specific hardware designed to protect users' private keys, ease of use, fully cold storage, AES-encrypted Bluetooth and top-notch security. Trading on the Ledger Live mobile app is also possible via Bluetooth usage. The disadvantages of utilizing Ledger Nano X include the fact that this wallet is more expensive than other cold wallets, does not have a touchscreen and requires pairing programs, which may raise security concerns.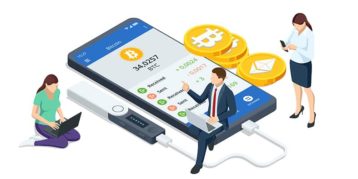 The Nano X is a cold storage device that generates and saves private keys for offline wallets. To manage ERC-20 tokens, the Nano X wallet can be connected with third-party wallets. More than 1,800 altcoins are compatible with Ledger Nano X hardware wallets, including major cryptocurrencies like Bitcoin, Dogecoin, Ethereum, LINK Chainlink and Litecoin, among others.
On the other hand, Ledger Nano X is a mobile and desktop wallet. A desktop computer running 64-bit Windows 8.1, macOS 10.10 or 64-bit Linux is required to manage safe transactions on the Ledger Nano X. Also, users' smartphones must have at least iOS 9 or Android 7 operating systems.
Because of the large network of supported currencies, excellent security requirements and mobile trading features, Ledger Nano X is one of the best crypto wallets.
---
5. Coinbase
Coinbase Wallet is one of the most popular Bitcoin wallets for people new to cryptocurrency trading. The private keys to a user's wallet are stored on the user's mobile device rather than on a centralized cryptocurrency exchange. The features of Coinbase are secure storage, support for digital currencies, intuitive mobile apps, user control over private keys and software that is free to download.
Coinbase Wallet supports over 500 crypto assets. The app can integrate with most bank accounts and offers a user-friendly layout. Users may not need to open a Coinbase exchange account to utilize the wallet. This crypto wallet has some benefits in addition to cryptocurrency transactions. Users can participate in airdrops and initial coin offerings (ICOs), access decentralized applications (DApps), make online purchases with cryptocurrencies and obtain rare digital art via NFTs.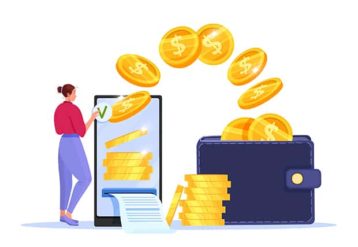 The advantages of using Coinbase Wallet include a user-friendly interface and easy-to-navigate platform, two-factor authentication and multi-signature functions, support for 500 cryptocurrencies, and that the wallet is fully integrated with Coinbase exchange and stores funds in a vault for protection. However, some drawbacks of Coinbase Wallet are that the platform is only available for mobile devices and may be vulnerable to cyberattacks.
Note:
Coinbase Wallet is a hot wallet that uses web technology to store cryptocurrencies. The software does not use cold storage services like hardware wallets or a secure data storage device. Coinbase Wallet is compatible with cryptocurrencies like Bitcoin, Bitcoin Cash, Ethereum, Ethereum Classic, Litecoin, XRP, Stellar Lumens, Dogecoin and ERC20 tokens.
The Coinbase Wallet is still an excellent alternative for inexperienced traders, even though hardware wallets are more popular among skilled and knowledgeable investors.
---
6. Wasabi Wallet
Wasabi is a desktop Bitcoin wallet that is open-source and focuses on privacy. Wasabi uses the Tor anonymity network to create trustless CoinJoin transactions. The CoinJoin coordinator is not allowed to steal from or intrude on the participants' privacy. Wasabi's features include free hot-wallet software, trustless CoinJoin and desktop compatibility. CoinJoin transactions allow users to combine coins from multiple users into a single transaction, making it impossible for other parties or hackers to track where each coin originated. Users who utilize a non-custodial Bitcoin wallet have complete control over privacy.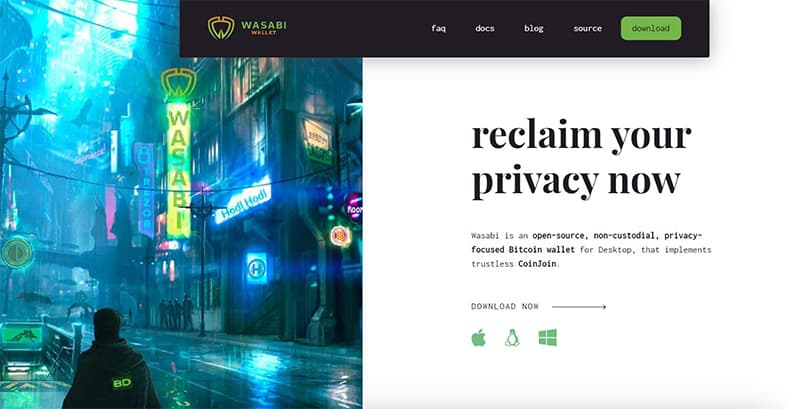 Wasabi includes a four-tab interface that lets users send and receive Bitcoin, facilitate CoinJoin transactions and keep track of trades. Wasabi users can also adjust transaction fees using a slider that shows the cost in both Bitcoin and fiat currencies, as well as the expected confirmation time.
Wasabi has the advantage of implementing most privacy measures behind the scenes, such as creating its own Tor connections and automatically generating fresh addresses for each transaction. Open-source software, built-in conjunctions and rotating addresses are some of Wasabi's other advantages.
Wasabi has the drawback of being difficult to use for newcomers and lacks two-factor authentication. Wasabi is a hot storage service that securely saves users' crypto information online. The wallet runs on Windows, Mac OS X and Linux, and only accepts Bitcoin.
---
7. Exodus
Exodus is one of the best crypto wallets, popularly known for fast transaction speeds, ease of use and diverse functionalities. Live charts and portfolio data, hardware security, 24/7 customer service, a built-in exchange and support for over 150 assets are just a few of the features offered by Exodus. Exodus is a user-friendly, multi-cryptocurrency wallet that can be used to store a wide range of crypto assets and unique ERC-20 tokens that are currently unsupported. Exodus is a free desktop and mobile cryptocurrency wallet that is recognized for offering a built-in exchange and compatibility with hardware wallets.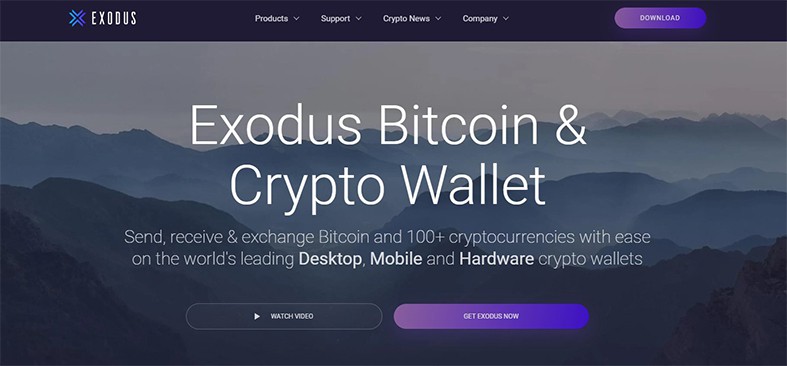 Exodus's advantages include 24/7 customer support, more than 150 crypto assets supported, compatibility with Trezor One and Trezor T hardware wallets, and the ability for users to buy Bitcoin with Apple Pay.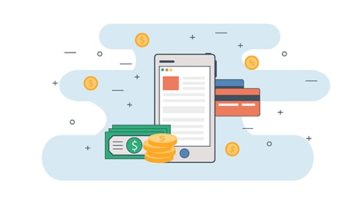 The downsides of the Exodus crypto wallet are high transaction fees on the in-wallet crypto exchange and the absence of native two-factor authentication and multi-signature functionalities. The software's inability to allow users to buy their first Bitcoin via the wallet is another important shortcoming of Exodus wallet. Users will need to convert their FIAT currencies (USD, CAD or EUR) to digital money using a controlled or decentralized exchange in this situation. After that, Bitcoin can be sent to the users' Exodus wallets.
Exodus is a hot storage online platform that allows users to manage and exchange cryptocurrency all in one place. Exodus is available for PCs, Linux, Android and iOS platforms.
Because of Exodus' interface and clear layout, the wallet is an ideal alternative for holding and trading small amounts of cryptocurrencies without going into the essentials of the transaction.
---
Why do You Need a Crypto Wallet?
U
sers' private keys are stored in crypto wallets, which keep a crypto account safe and accessible. Users can transfer, receive and trade Bitcoins or digital assets via a private key. However, accessing crypto transactions without a private key can be difficult. That's why, thanks to crypto wallets, external bodies are unable to access consumers' cryptocurrencies.
What is the Safest Crypto Wallet?
A wallet that makes Bitcoin transactions simple, quick and secure is the safest crypto wallet. A safe crypto wallet generates a new public key for each transaction, encrypts trades and provides two-factor authentication for exchanges.
Which Bitcoin Wallet is Best for Beginners?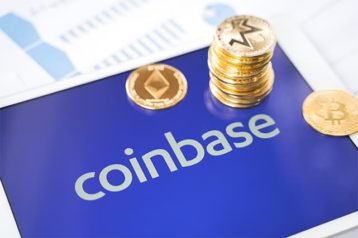 The Coinbase crypto wallet is best for beginners. The wallet is available as an app for Android and iOS, with an intuitive user interface and full integration with the company's exchange. Beginners can make simple transactions with traditional currencies, such as purchasing coins and tokens. Users may connect and transact with peers without knowing the associated wallet addresses because of the user-friendly interface.
Which Bitcoin Wallet is Best for Advanced Users?
Electrum is the best Bitcoin wallet for advanced users. Being a hot storage Bitcoin wallet, Electrum has advanced capabilities that cryptocurrency beginners may find difficult to grasp. Electrum also supports multi-signature and two-factor authentication. Another sophisticated feature of Electrum is integration with hardware wallets for cold storage, such as KeepKey, Ledger and Trezor.
What are the Security Risks of Crypto Wallets?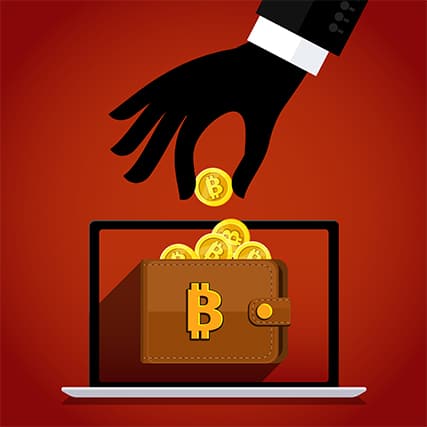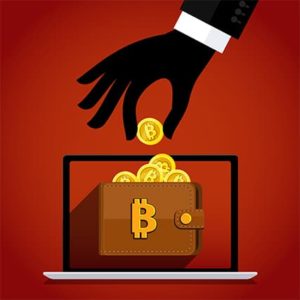 The wallet's dependability governs the security risks of a crypto wallet. Software wallets are less secure than hardware wallets. The security risk associated with the hardware wallet is that hardware wallets could also get lost, destroyed or stolen. However, there may be a backup strategy in place for password recovery.
Because of the web-based nature, software wallets are susceptible to phishing scams and other cyber threats. However, cyber attacks on crypto wallets can occur with a software wallet. Crypto wallets are also vulnerable to excessive security threats due to the lack of regulation in the crypto industry. Having security rules in place can assist in legitimizing cryptocurrency and lessen the security risk associated with cryptocurrency wallets.
Can Crypto Wallets be Insured against Attacks?
Yes, crypto wallets can be insured against attacks. Like any other type of personal insurance coverage, cryptocurrency insurance can protect users from losses or attacks. Users can also get lifelong protection with cryptocurrency insurance. If the cryptocurrency is attacked, the insurance will provide a guaranteed payout to the user.
This is important:
In considering how to safeguard your cryptocurrency wallet, users should make use of a cold wallet, use a reputable VPN provider, have a safe internet connection, have multiple wallets, keep personal data safe and change passwords frequently.
What is the Cost of Opening a Crypto Wallet?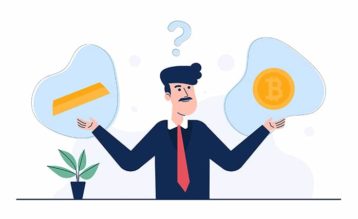 The cost of opening a crypto wallet is determined by factors such as the wallet's usage purpose and wallet type. A crypto wallet might cost anywhere from $0 to over $200 to set up. Hot wallets are free; however, cold wallets are not free and have varying charges.
Another element that could affect the cost of opening a crypto wallet is whether or not the wallet is used as part of an exchange. Using a crypto wallet for exchange comes with a cost, either a flat fee or a percentage of the overall transaction value.
How do You Cash out Your Bitcoin Wallet Securely?
Securely cashing out Bitcoin is simple, but there are a few things to keep in mind, including factors such as withdrawal method (bank account or PayPal, for example), cash-out timing and choosing which currency to cash out Bitcoins with. Bitcoin can be withdrawn in a few ways: through an exchange or through peer-to-peer exchanges.
When cashing out through an exchange, users should understand that cryptocurrency exchanges are well-organized marketplaces where individuals and businesses may purchase and sell cryptocurrency. Using an exchange to sell Bitcoin or other cryptocurrencies for fiat currency is similar to following a set of instructions. The procedure is straightforward, although the process can take three to five days to complete. Coinbase, Kraken, Binance and others are examples of exchange platforms. To cash out Bitcoin through an exchange, first deposit the Bitcoin into the exchange, then request a fiat currency withdrawal once the exchange has confirmed the Bitcoin.
On the other hand, peer-to-peer (P2P) exchanges are comparable to broker exchanges. This trading method provides more anonymity because no identifying information is required to complete the transaction. Peer-to-peer transactions include two people, and one is the seller and the other the buyer. On a P2P exchange, the seller exchanges the cryptocurrency for a local currency paid by the buyer. When selling Bitcoins to other individuals on P2P, users can choose means of payment, whether in cash, bank transfer or any other method.
Do You Need an App to Control Your Crypto Wallet?
Yes, an app is required to manage cryptocurrency wallets. To download a crypto wallet app, users must go to the Google Play Store or the Apple Apple Store. Another way to get the crypto wallet is by downloading the APK from the developer's website.
To get started, fill out the necessary information and, once the software has been set up, use the app to manage the Bitcoin wallet, encrypt, save offline, back up and enable multi-signature to safeguard the wallet from theft. Accessibility and ownership control are crucial reasons to use a crypto wallet app.