The days of heading to the bank and standing in long queues or dealing with a lot of paperwork just to receive or send money are gone. From any location and with any mobile device, users can transfer or receive money, purchase goods and services, and carry out other transactions easily and seamlessly. Secure money transfer apps allow users to transfer money from one person to another in a safe, secure and fast manner. Also referred to as peer-to-peer payment apps, money transfer apps simplify payments and enable users to use e-wallets to connect to a bank account or credit card—with just a few clicks on a mobile device, payments and transactions can be made.
There are lots of money transfer and payment apps that can be used to carry out transactions, donate to charity causes, purchase items or send money to family and friends. But with so many platforms available, making an ideal choice can be a huge task. This article discusses the best secure money transfer and payment apps in 2023 and will also cover the security and safety of such apps, how to transfer funds and other must-know considerations.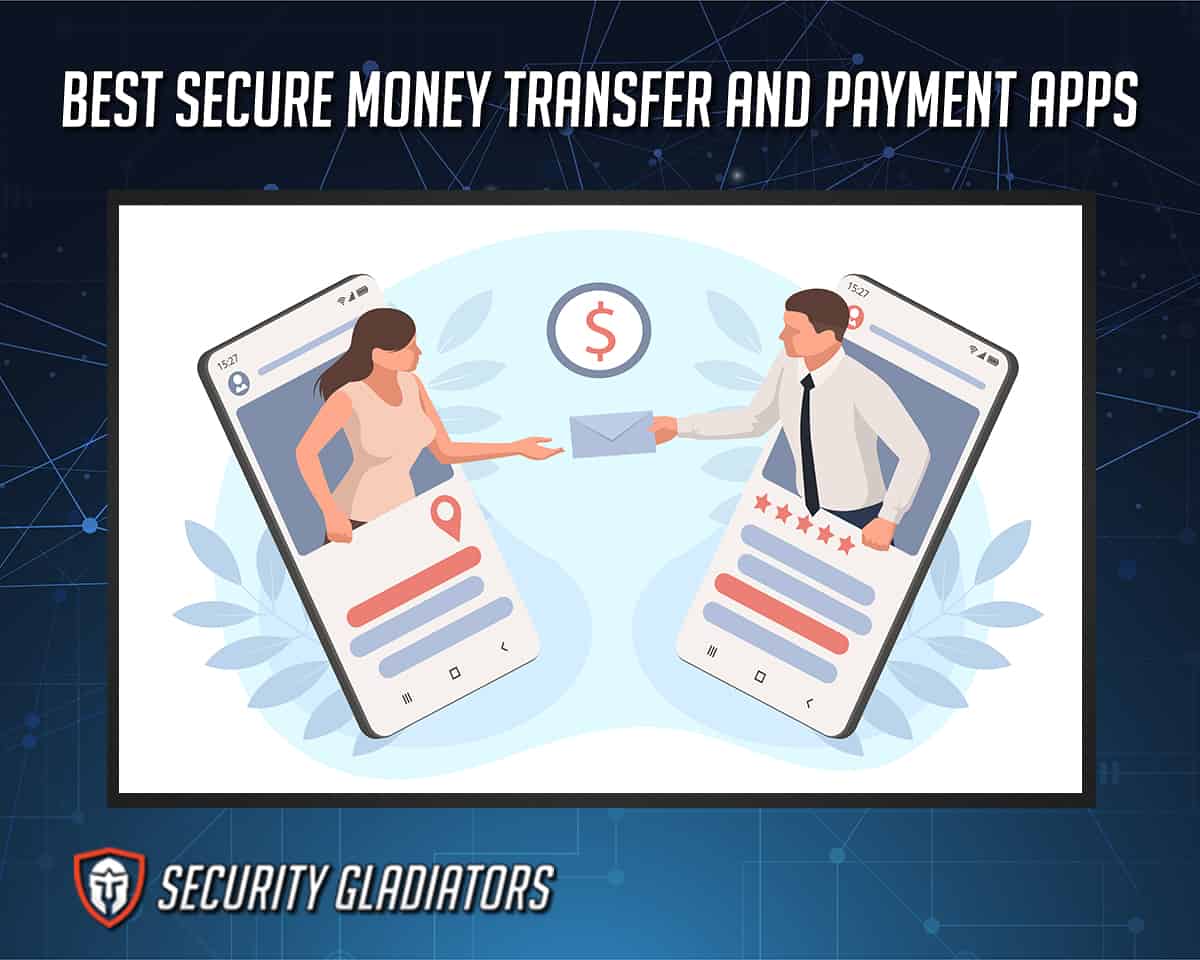 The best payment or money transfer apps earn high app store ratings, have no hidden charges and enable users to transfer or receive money safely. These apps are made to fit consumers' unique needs, such as social options, international payments, virtual wallet offerings, budgeting features and more.
Payment apps are beneficial in many ways. Not only are these apps convenient to use, but many offer advanced security through encryption. Mobile payment platforms are also very fast; in just one or two clicks, money can be sent or received. Finally, mobile payment apps allow users to link credit cards and bank accounts from within the app to purchase and pay for items and send out other transactions.
The best secure money transfer and payment apps of 2023 are listed below.
Cash App
Facebook Pay
PayPal
Zelle
Venmo
Remitly
MoneyGram
WorldRemit
1. Cash App
Cash App is a mobile application that supports direct peer-to-peer payments through a mobile device. The mobile money app owned by Square Inc. (SQ) allows users to create a free account to instantly send or receive money from people within the same country. Aside from sending and receiving money, Cash App also provides users with a bank account and a debit card that can be used in any ATM. With Cash App, users can also invest in Bitcoin and stocks.
Previously, Cash App was merely a peer-to-peer payment service, but users can now make ACH payments, receive direct deposits and purchase Bitcoin and invest in stocks through the platform.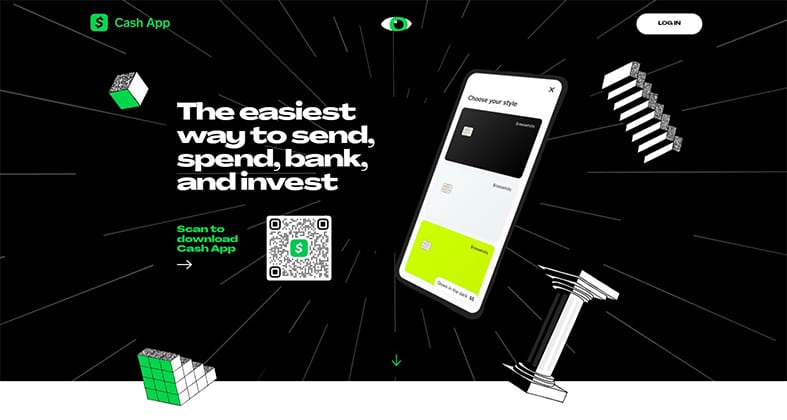 Downloading and installing the app is easy. Upon downloading the Cash App, users select a unique username called a $cashtag. Users can be found with emails and phone numbers linked to users' accounts. Users can also add funds to personal accounts using a debit card connected to a bank account, but the process may take two to three days.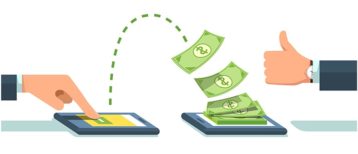 With Cash App, users can easily pay and receive money by opening the app, inputting the recipient's name and amount, and then confirming the transfer. Also, Cash App can be used to buy or sell Bitcoin and invest in stocks at no commission cost. Plus, the app simplifies reimbursements with friends, allowing users to view the amount and date/time of the reimbursements made.
On the other hand, Cash App limits the amount of cash sent or received on the app to $1,000 for the first 30 days, after which the limit can be raised. Also, the app does not include a Federal Deposit Insurance Company (FDIC) coverage, putting users at risk of being stranded when scammed or duped through the platform. Another downside is that Cash App only works within the U.S. and U.K.
While some of Cash App's services are free, others require some form of payment. The app charges a 3% fee if a credit card is used to send money but will not charge if money is sent using a debit card or bank account. Also, Cash App charges a 1.5% fee if an instant transfer of funds from the user's account is connected to a debit card. Transferring money to a bank account is also free, but the user will have to wait for up to three working days for the transaction process to be complete.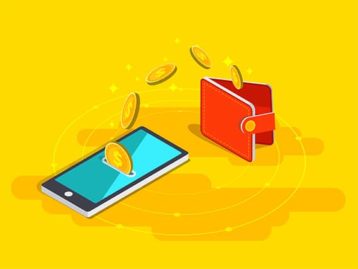 Cash App is one of the most popular mobile payment platforms available. The app's steady rise in users is a testament to this claim. In 2017, Cash App had 7 million users, which doubled to 15 million in 2018 and 24 million in 2019. In 2020, the app's user base increased to 36 million. Cash App currently has more than 40 million users.
Cash App supports all iOS and Android devices and most browsers. The app is a secure payment platform. All payment information is encrypted and delivered securely to the app's server, whether private or public WiFi is used. The platform offers secure protection for 4G, EDGE and 3G data services and boasts of having the PCI Data Security Standard (PCI-DSS) Level 1 certification, the highest level of compliance there is.
While Cash App is safe and secure, scammers and con artists often use the platform to swindle people, and this has caused the payment app to be attacked on several occasions. One of the methods used by scammers is to request payment through the app and then immediately block the sender after that. Also, scammers use fake customer care lines to deceive users.
Overall, Cash App is an easy-to-use service suitable for sending and receiving money. Users can make quick and easy transfers and invest or use debit cards to perform transactions. But since the app isn't FDIC insured, users risk losing money if something goes wrong.
---
2. Facebook Pay
Facebook Pay is a smooth and safe way of making payments on Instagram, Facebook, WhatsApp and Messenger. Users can make use of biometrics or PINs to secure individual payments. Facebook Pay also allows users to access the customer support center, manage payment data and view payment history.
Facebook Pay serves two purposes—to make payments and to receive payments. On Facebook, users can purchase items from Facebook Marketplace, buy event tickets and games, and donate to charity and fundraisers. On Messenger, the platform can be used to pay family and friends from a computer or phone. Also, the app can be used to order items from the brands that users follow or to make donations on Instagram. Money can also be sent and received on WhatsApp, just like in Messenger.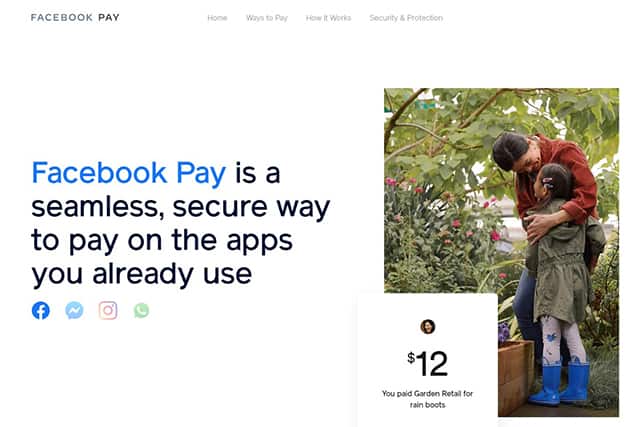 While Facebook Pay is only available on Messenger and Facebook, the app will also be widely featured on WhatsApp and Instagram in the near future. The platform is available in the U.S., with more countries to be included soon. The payment platform is easy to use—all that's needed is to begin a conversation with the person a user intends to request money from or send to, and then select the "pay friend" option, click the money income, and input an amount and the stated purpose (send or receive). Payment information is usually required, and this can either be a PayPal account or a debit card, after which the payment method is selected and the transaction completed. The payment app can also be accessed through the app's official platform.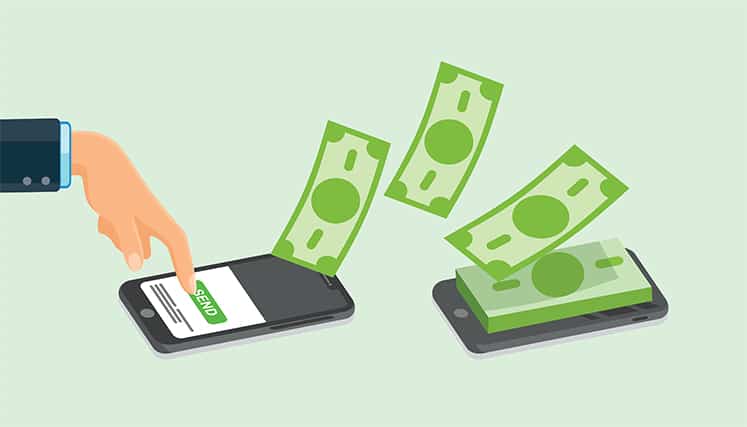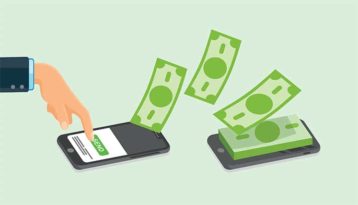 Before now, purchasing items from Facebook and Instagram was a challenge, but this is no longer the case as Facebook Pay simplifies the social media shopping experience. With the new Instagram Checkout, users can buy directly from Instagram rather than being redirected to the merchant's website. Also, Facebook Pay will not charge users for transfers made. With Facebook Pay, users don't need to know about the recipient's banking information; since the recipient likely has a Facebook account, the platform will retrieve the needed information.
On the downside, Facebook Pay is only functional on Instagram and Facebook even though the platform claims the app is for all Metaverse platforms, including WhatsApp and Messenger. Also, transfers can only be received and made with a debit card, and the platform only supports transfers and transactions within the U.S.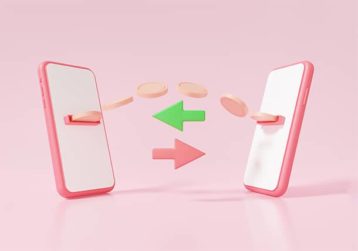 Facebook Pay allows users to receive and send money free of charge. While transactions conducted using a bank account or debit card will not attract any fee, a 3% charge per transaction is applied for every credit card transaction.
Facebook Pay isn't a very popular mobile payment platform. Many users are yet to know about Facebook Pay, and there are no statistics on the number of people that use the feature.
Facebook Pay supports most debit and credit cards, as well as PayPal, and is available on both Android and iOS devices. All that's required is to input the debit card on the Messenger app, click on the icon, and then click on the payments option to initiate and complete a transfer.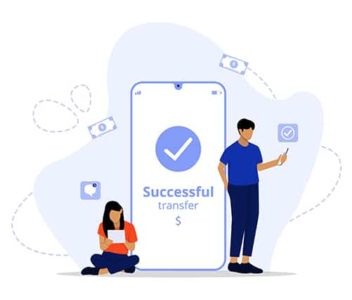 Facebook Pay is very safe, with several safety features ensuring the platform's security and protection. One such feature is anti-fraud monitoring, which tracks purchases on the system to detect unauthorized activities instantly. The mobile app does not share users' information with sellers, buyers or merchants without the user's permission, and this information is also stored separately from the user's account information. To keep accounts safe and secure, the platform allows the use of a device's PIN or biometrics and lets users monitor account activities using in-app notifications. Transactions are confidential and will not be shared on the user's news feed unless the users decide to do so.
The Facebook Pay platform could be used for various scams, from fake alerts to the hacking of users' accounts and more. Since inception, Facebook accounts have been hacked numerous times, with the stolen data of about 533 million Facebook users leaked online so far. The ease at which a user's account gets hacked isn't very reassuring, as many users are skeptical of the safety and security of the Facebook Pay app.
That said, Facebook Pay acts as a financial middleman between a sender and receiver. The mobile application provides safety and security and enables the seamless transfer and receipt of funds, purchase of items or donation to charity.
---
3. PayPal
PayPal is an electronic financial company that allows users to purchase items and pay other users with a secure account. Users can simply input a bank account or debit or credit card, and whenever a payment is made through PayPal, the user can select which of the accounts or cards to pay with.
PayPal is a leading payment platform with many features. First, the mobile payment app supports up to eight emails for convenience and flexibility. Withdrawals can be made easily through a bank account or credit card, with the transaction concluded within three to five working days. Another unique feature of PayPal is that the platform supports more than 20 languages, thus enabling easy use without having to translate to English. Plus, PayPal supports multiple currencies worldwide and has an automated currency conversion process that works with the current exchange rate, thus eliminating the conversion rate fees usually charged by local banks.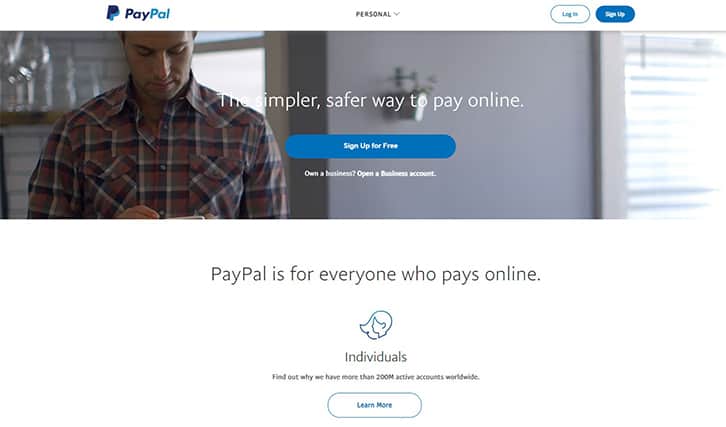 The platform has a unique "Bill Me Later" feature, which allows account-holders to purchase items but delay payment for a later date. The safe payment app features efficient customer support, has an easy account setup process and offers optional account choices where users can either open a regular or premium account. Furthermore, the platform can be linked with other services, such as Payoneer and eBay, for easy withdrawals and transactions.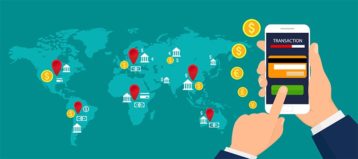 With PayPal, users can shop online across more than 200 countries and send money to family and friends worldwide. The mobile payment platform accepts credit cards on websites and can be used to check out instantly at hundreds of online stores. Also, with PayPal, users can make donations to charity organizations, set up online stores where payment is received, and use credit cards to earn rewards.
There are many benefits to using PayPal. The online payment app is easy to use, offers safety and security features, and encrypts credit card and bank information to keep users' information safe. Also, there are no fees charged for sending money to family and friends.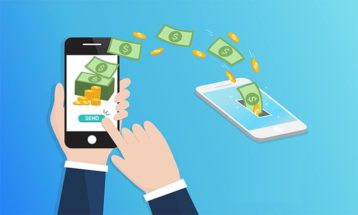 But for all the platform's benefits, there are some downsides. PayPal charges a fee for business transactions. Bank transfers are slow, usually taking several days, and the app charges a 1% fee for instant access to funds. Also, PayPal has a rigid account freeze policy. PayPal freezes users' accounts easily and holds on to the user's funds until proof of innocence can be established.
As stated, PayPal does not charge a fee for transfers made to family and friends. However, the app charges a 3.50% rate for guest checks, a 1.90% plus fixed rate for QR code transactions above $10.01 and a 2.40% plus fixed rate for QR code transactions made below $10. The money transfer app also charges 1.99% for charity donations, 2.89% for charity transactions and 2.99% for a standard debit/credit card payment.
PayPal has a global audience—the platform is present in more than 170 countries across the world and has over 118 million users.
PayPal has a very high safety and security level and is backed by one of the best end-to-end encryption methods available. The platform does not reveal the information stored in a user's bank account or credit card during purchase transactions or financial payments. Also, all transactions are secured using secure sockets layer (SSL) protocol technology and 128-bit encryption. PayPal also performs server checks to ascertain that users are using approved browsers for web-based transactions (SSL 3.0 or higher).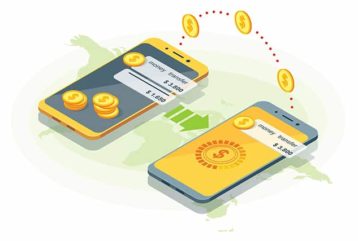 Many users complain of how rigid PayPal is with account usage, with many accounts being frozen or restricted. However, the platform only does this if illegal activity or fraud is suspected. But by abiding by the terms and conditions, users can enjoy the use of PayPal without issues and will also be able to avoid PayPal scams.
PayPal is big on the security and safety of users' information and transactions and deploys an anti-fraud policy to ensure this. So, making payments, receiving money and performing other transactions is safe, secure and seamless with PayPal.
---
4. Zelle
Zelle is a fast, easy and safe way to send or receive money with family, friends and associates. This peer-to-peer money transfer service allows users to transfer money through connected bank accounts within the U.S.
Zelle is one of the best payments apps in the e-wallet segment. The app partners with credit unions and leading banks across the U.S. to enable direct money transfers from one account to another. With the app, money can be transferred directly into a user's card without delay, at no extra charge and with ease. The platform is so easy to use that with just a mobile phone number or an email address, funds can be transferred. Users can choose to transfer funds through the Zelle app or use a mobile banking app.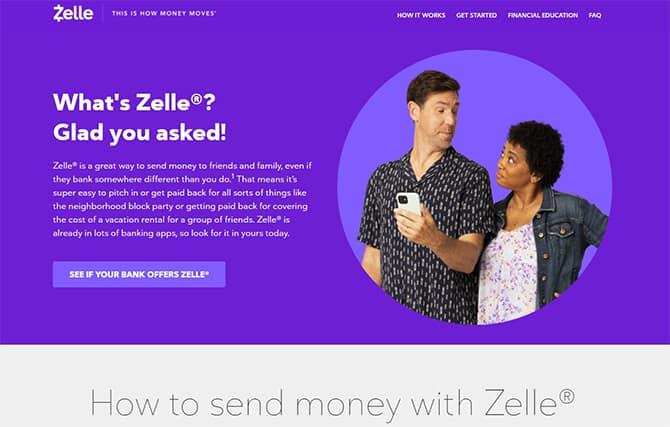 To use Zelle, a smartphone is usually required. If the user's credit union or bank offers Zelle, then a desktop web browser can be used to access the account and use the service. But if the credit union or bank doesn't offer Zelle, downloading the app is another option to consider, and this requires a smartphone. To use Zelle, both the sender and receiver must be signed up with the platform either through the app or through a bank account. The app will request basic information such as email/phone number, after which an enrollment guide will be provided. If Zelle is being used through a bank, the user's account will be linked with the financial platform. But if the Zelle app is the preferred option, the user will need to connect to a debit card.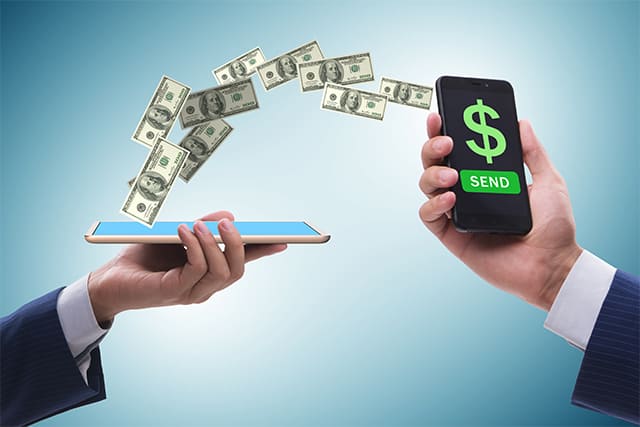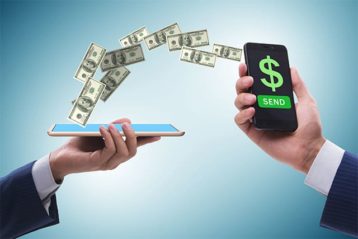 Zelle is liked for many reasons. For one, the platform does not charge a fee to receive or transfer money; only linked banks are likely to do that, and this rarely occurs. Zelle transfers are easy and fast, usually occurring within a few minutes, no matter the amount. With Zelle, daily activities such as paying for gas, splitting bills and paying restaurant orders are faster and easier as users don't need to go to the ATM. Moreover, the financial app is compatible with various credit unions and banks, and if a user's bank doesn't support Zelle, there's always the option of using the app. The platform does not require the recipient's banking information, and there are no limits to the amount being received.
But then, Zelle's use is limited to the United States. The platform cannot be used with international bank accounts, so both the sender and user must be residents in the U.S. The platform also does not support the use of a credit card. Although connecting to a credit card may be pricey, the option is convenient, especially for times when there is no liquid cash in a user's account. Also, Zelle almost always requires the use of a smartphone, and users are not allowed to cancel a payment after the action has been initiated. Accounts cannot be linked to a credit card, and users are often not able to maintain a cash balance with the platform.
Note:
Zelle does not charge a fee to send or receive money. However, the company advises that users check with banks to ensure there are no fees charged from the bank.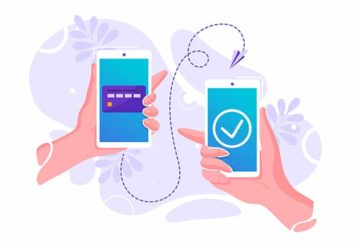 Launched in 2017, Zelle has grown in popularity and is set to overtake other competing financial payment platforms. On average, more than 50,000 new customers sign up on Zelle every day. These customers join a P2P payment network that is set to reach over 87 million customers via the mobile apps of Zelle's network, including credit unions and banks.
The mobile banking app is compatible with most IOS and android devices. However, Zelle is not available for IOS on Macs or Windows for computers. To use the app on these devices, an emulator must first be installed. The platform is also compatible with nearly all banks, some of which have integrated the service into the bank's app.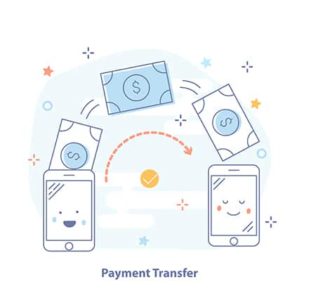 Zelle is a safe and secure payment platform as long as there's trust between the sender and receiver. The platform uses data encryption to store customers' data in a safe location and against unauthorized use. Also, the app transfers funds from and to FDIC-insured bank accounts. The mobile payment service goes through a user's digital infrastructure; hence Zelle is as secure as a bank.
Zelle has been criticized for the platform's lack of fraud protection support for unauthorized payments. This means that if something goes wrong with a transaction, the company does not make a refund or rectify the issue. While Zelle is safe, this lack of protection raises concerns.
Overall, Zelle is ideal for sending or receiving money fast and easily as the platform does not charge a fee. Zelle's connection with most major banks also ensures easy and convenient use.
---
5. Venmo
Venmo is a money transfer app and payment service for mobile phone users. The app was initially founded in 2009 and is currently owned by PayPal. Venmo can be used for peer-to-peer transactions over a social media network. However, this payment app is limited to users based in the U.S., meaning that both the sender and the receiver have to live in the U.S. before the app can be used for transactions.
Venmo has a design with a mobile orientation since the platform is exclusively available on mobile devices. This payment service also has a news feed feature like that of social media, displaying peer-to-peer transactions, albeit without the transaction amounts. This allows others to see and react or comment on transactions made, which is a distinguishing factor from other payment services.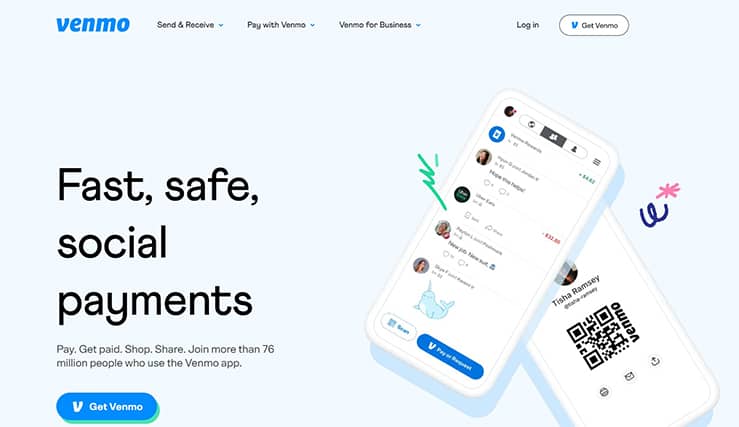 As mentioned above, Venmo has a mobile-oriented design and can only be used on Android or iPhone devices. The app has a website that users can visit, but transactions cannot be made on the web. This service provides users with an account upon signing up. Venmo allows users to transfer payments directly from personal bank accounts or cards using the app without the need to maintain a balance in the user's Venmo account.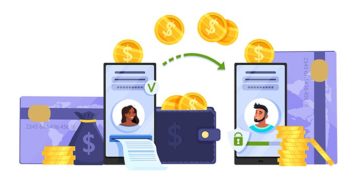 Upon verification of the user's bank account, contacts can then be linked to the Venmo account by linking social media handles such as Facebook and contact lists. Users are required to send a transfer request for funds received to be sent directly to bank accounts. Users of this payment system can also acquire a debit card to carry out daily transactions from a Venmo account. Cash transactions on this platform usually take three working days to complete, but there are a few reasons why this can take longer. Venmo also allows users to request cash from family and friends with the use of a "request" icon or via mobile phone numbers.
The service also offers free transactions, with a 3% fee only applied for credit card transactions. This service also has an easy-to-use interface on the app and has a reward system offering up to 5% cash-back on every transaction made with the Venmo debit card. The platform also features a security system that allows users to lock up accounts in the case of misplaced phones.
The major problem experienced by users of this payment system is that of privacy. This is because transactions are displayed on a news feed, opening access for other users to view the transactions made. The app can also be faulted for not being usable on the web and the fact that the app can easily be exploited by scammers.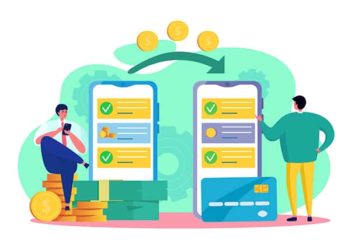 Venmo is popular because users do not require friends or family to download the app before transactions can be made. However, this also means that scammers are equally likely to use the app.
Although the payment platform can be accessed through a website, transactions can only be made on a mobile app that is compatible with the Android and iOS operating systems.
Venmo has an encryption system that protects users' information and account details from potentially fraudulent activities. User information is stored on secure servers hosted by the platform at different locations, which guards against unauthorized transactions.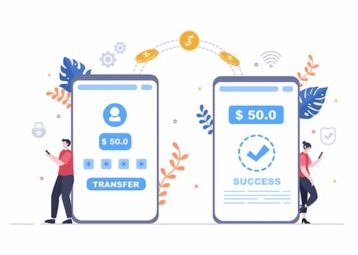 The payment system also has a feature that allows users to lock up Venmo accounts if the device on which the app was installed is misplaced. This prevents fraudsters and cybercriminals from stealing the user's funds. As mentioned, Venmo has a news feed system that publicly displays transactions made by users. Though users can choose to make transactions private, the default sharing mode is a concern for privacy-minded users. This has been a major point of criticism over the years for the platform. In 2018 and 2019, various analyses were made on transactions made using Venmo, which led to the conclusion that the platform has significant privacy concerns.
Venmo can be said to be a safe and wise choice for peer-to-peer transactions in the U.S. However, users concerned about the privacy of financial transactions might want to look at other payment services on the market.
---
6. Remitly
Remitly is an international payment system that can be used to send funds to many parts of the world. Remitly is based in Seattle, Washington, and is one of the largest remittance companies of international standards founded in the U.S.
This platform takes advantage of various digital channels available, such as mobile phones, to provide a quick and easy means of sending funds to friends and loved ones overseas, as well as receiving money. Founded in 2011, Remitly has been providing U.S. immigrants with a quick and easy way of sending money back home. This platform allows the transfer of funds using debit cards, credit cards or directly from bank accounts. Remittances are swift and can be made to over 55 countries globally from the U.S., Canada, the U.K. and 14 other countries. This payment platform also boasts great exchange rates and low fees.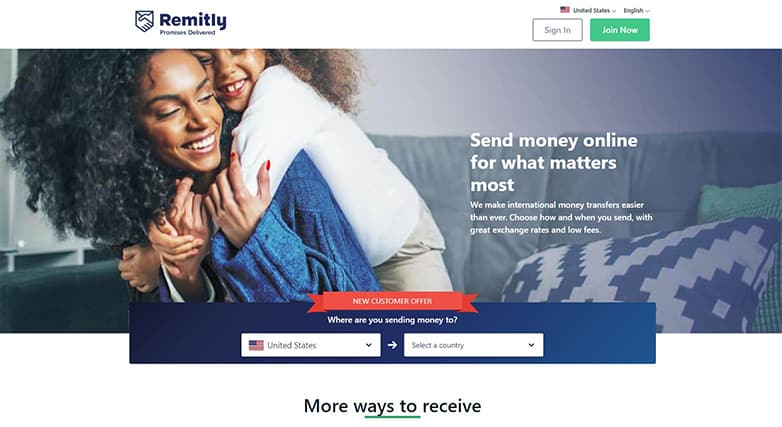 Remitly is easy to use and provides users with an account to transfer funds. This platform offers two main ways to make payments into the user's Remitly account: bank transfers and card payments. The card payment method is much faster and easier than the transfer method, which can take up to two working days depending on how soon the payment is made.
There are several ways transferred funds can be received by the receiver, depending on the receiver's preference. However, the availability of these methods depends on the receiver's location. Remitly users are required to create an account with the platform before transferring funds. After an account is created, the user then inputs an amount and payout method, the recipient's details and payment details. The user can then confirm and send the payment. Funds can be received either directly into the recipient's bank account, debit card, digital wallet or even to the user's doorsteps, depending on the location.
This international platform also has a mobile app that can be used to send money, check transfer rates, manage recipients and add payment methods, among other functions. Users can belong to any of three tiers of accounts, which is determined by the amount of documentation the user is willing to provide. This determines the maximum and minimum transferable amounts allowed to the user. The three tiers have different limits for daily, monthly and 180-day periods.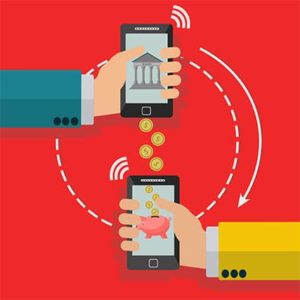 Remitly is known to have a host of features that makes the transfer platform very popular. Among these are a very simple and user-friendly interface and a variety of options for the receiver to get transferred funds. The user is also allowed to lock in exchange rates, which protects against the volatility of the foreign exchange market. The user is also notified of the progress of the transaction.
A few downsides of the platform are that the fees charged for some transfer locations can be high. Also, the platform has a minimum and maximum transfer limit for the three different tiers of accounts, and the transfer of funds using this system is limited to 17 countries that the user can send money from and about50 countries where funds can be transferred to.
With a focus on enhancing customer experience, Remitly boasts of low fees and great exchange rates. This has been a major distinguishing factor from other money transfer companies.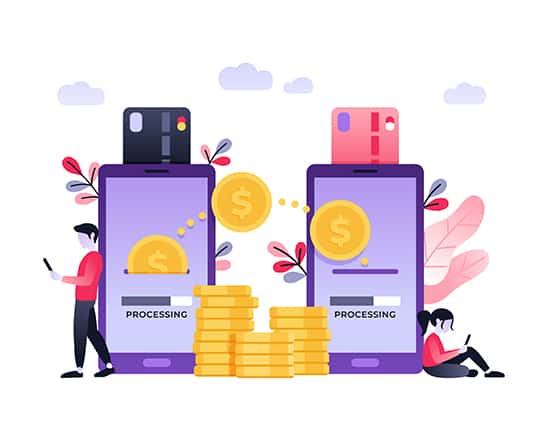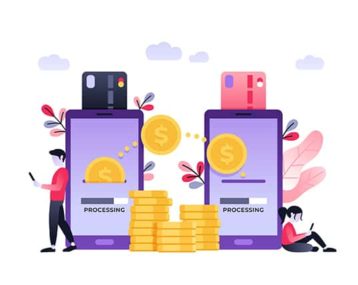 Remitly provides users with competitive exchange rates across various currency pairs, with exchange rate margins that can get as high as 3.7% above mid-market rates. Exchange rate margins can vary, depending on the region of the transaction and how urgent the transaction is to the sender.
This payment platform also offers new users promotional offers, including low exchange rates. Remitly also charges fees on every transaction made, depending on the amount of funds being transferred and the payment method chosen. "Express," which is the fastest delivery method, is more expensive than "economy," which takes longer. Additional costs can also be charged for the use of credit cards. This fee ranges from 1% when paying from Canada to 3% when paying from the U.S.
Remitly, founded with the mission of providing a means for immigrants in the U.S. to send money, has grown popular over the years. The payment platform is reported to have made $420 million from top investors like Bezos Expeditions and Trilogy Equity Partners. With over 2 million customers, the platform boasts an annual remittance volume of more than $6 billion.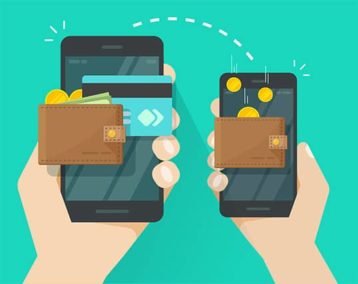 The mobile transfer app can be used through the web-based platform on a computer, mobile device or tablet. The app is compatible with Android and iOS operating systems but cannot be used with Windows or macOS. The payment platform also supports payment to various banks and debit cards worldwide.
Remitly is registered under the U.S. Treasury and is a licensed money transmitter, creating a safe and secure money transfer option for users. Remitly verifies all accounts, prevents fraud and provides security in users' transactions. Users are required to submit certain documents before being allowed to use the platform. All transactions are also protected with strong security measures, such as 256-bit SSL encryption and 2048-bit signatures.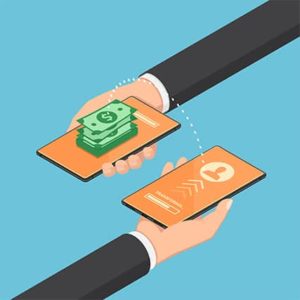 Remitly has faced criticism over the years for high fees, the inability to cancel transfers and lower exchange rates. Remitly is known to charge high fees for smaller transactions across various corridors. Also, the exchange rates are inferior compared to other exchange markets. And although Remitly claims users can cancel transactions, some users have complained otherwise.
Remitly is a safe destination for the transfer of funds to friends and loved ones. However, this platform only allows funds to be sent from 17 different countries to just over 50 countries. The payment system has a host of advantages and some disadvantages as well, such as the high transaction fees and lower exchange rates.
---
7. MoneyGram
MoneyGram (MoneyGram International) is an American company that deals in peer-to-peer transactions and money transfers. MoneyGram is one of the leading money transfer platforms globally. The money transfer platform, which is second only to Western Union's money transfer service, is a fast and reliable means of sending money across over 200 locations worldwide.
The MoneyGram app has a host of features that have made the platform popular, including a biometric identification system that strengthens the security of the app. The app also possesses a location finder that allows users to locate the nearest agents and a feature that allows transactions to be tracked.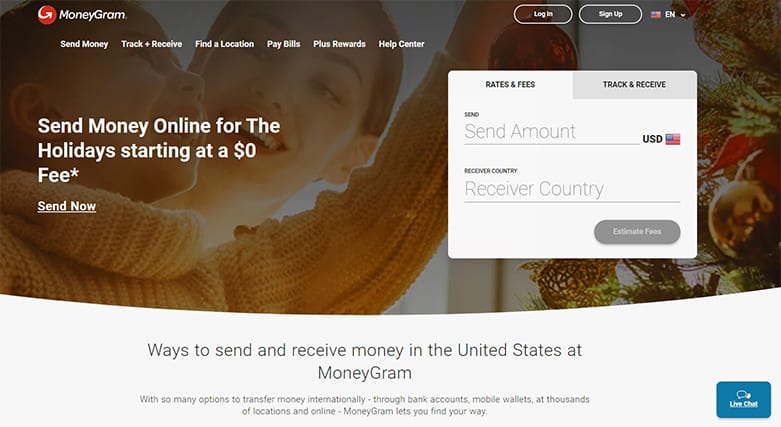 Another feature of the MoneyGram app is the exchange rates and fee estimate tool. Order details can also be shared with contacts on the app. The app is easy to use with a user-friendly interface and provides a convenient and personalized means for users to transfer funds from the comfort of their homes using a phone. MoneyGram has about 247,000 agent offices in over 200 countries.
Using the MoneyGram app involves a few simple steps. First, the user has to download the app, create a MoneyGram account, select the destination country and the amount that is to be sent. A promotional code can be used if one is available. Finally, the user navigates to the selected location to make the transfer, indicating that a transaction has been initiated on the app and presenting an ID.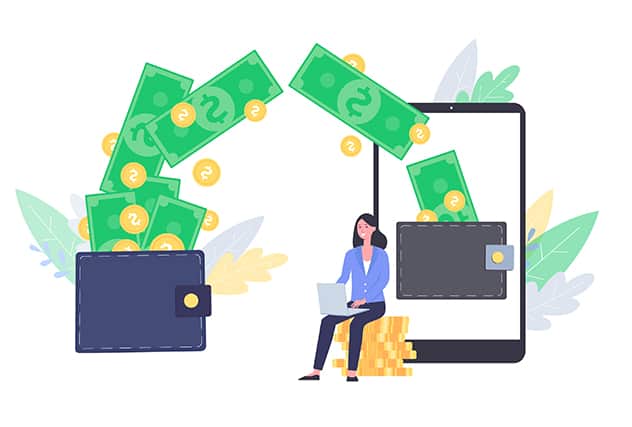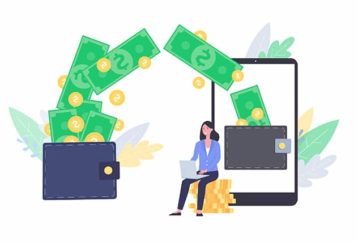 MoneyGram lets users transfer funds through debit cards or physically through any of the numerous MoneyGram agents worldwide. Funds can be sent directly into the receiver's bank account or into a digital wallet or card.
There are a few reasons why many users prefer the MoneyGram app over other money transfer platforms. Firstly, MoneyGram has a large agent network, which makes it easy to locate the nearest agent to complete a transaction. The payment platform also has multiple channels to transfer money and offers fast service, with some transactions taking just a day to complete.
One major downside of this financial company, however, is the cost of transactions. MoneyGram has been known to charge higher transaction fees and exchange rates than competitors in the market. The platform also has lower thresholds for some regions, limiting the number of funds that can be sent to such areas. The transaction fees vary depending on the currency and amount being transferred. The fees are generally known to grow with an increase in the amount transferred. The fees are also influenced by the method of payment and delivery. Cash payments transferred to a bank account are cheaper than paying with cards and having the money delivered directly to the person. MoneyGram also has an exchange rate that can get up to 5% above the mid-market rate. This is expensive compared to other transfer options.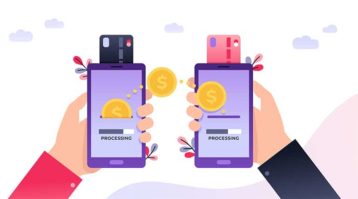 MoneyGram is known to be a popular means of money transfer. However, this popularity has dropped dramatically in recent times. With the rise of easier and cheaper means of transferring money internationally, a drastic drop in popularity can be shown in the market capitalization value, which fell from over $1 billion in 2017 to $168 million in 2019.
Note:
The MoneyGram app is compatible with Android and iOS operating systems but not Windows and macOS. However, the platform can be accessed online on Windows and Mac devices.
MoneyGram has been subjected to security issues in recent times, leading the company to strengthen security measures for users' safety. Some of the measures taken include monitoring transactions, educating users on the dangers of money transfers and associated fraud, and providing resources for users to report potential cases of fraud. The payment platform has been used by fraudsters to dupe unsuspecting users. As a result of these legal actions, MoneyGram has invested in strengthening the platform's anti-fraud systems to avoid any such cases.
In general, MoneyGram can be a quick way of sending money to loved ones globally, even though fees charged and exchange rates can be expensive. This payment platform can also prove to be stressful, especially with the option to choose a physical method of payment.
---
8. WorldRemit
WorldRemit is a digital fund transfer service for international payments. This service allows remittances to be made across more than 130 countries and in over 70 currencies. The platform was founded in the U.K. in 2010 and is available in six different languages, including English, French and Spanish.
The WorldRemit app is renowned for some exceptional qualities, one being that the app allows recipients to request funds from friends and family overseas. Recipients are also allowed to store up multiple currencies and transfer received funds into local bank accounts or mobile wallets or to a pickup location.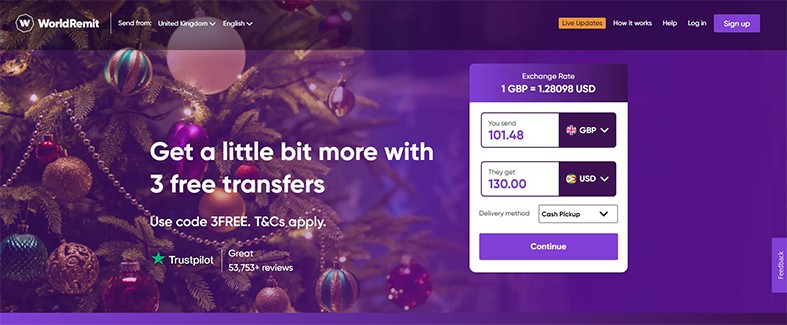 Recipients are allowed to create and access a WorldRemit account that can be used to access received funds from anywhere from over 50 countries. This app also allows users to share funds with other users in the same country and store funds in different currencies.
As mentioned, WorldRemit offers services in over 130 countries in more than 70 currencies. The sender is allowed to get a free quote, even without registering an account on the platform. This is done by choosing the destination country, the transfer method and the amount that is to be transferred. This allows the user to view the cost of the intended transaction before an account is created. If the quote is accepted by the user, an account is then created, and funds can be transferred via a debit or credit card, bank transfer or another e-transfer method. Transfers are usually completed within minutes and can be tracked by both the user and receiver.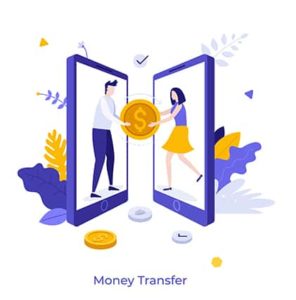 The app includes an e-wallet, WorldRemit Wallet, which offers mobile transfers at low or no fees. Some of the features that have made WorldRemit stand out include restriction-free transfers with no minimum amount, enabling multiple transfers and a fast transfer process, with most transfers usually completed on the same day. The downsides of this payment platform include high transfer fees and low transfer limits in some countries.
Transfer fees vary depending on the country where money is to be transferred, the number of funds transferred and the method of transfer. Transfer fees are usually flat fees and can range from $1.99 to $4.99. Exchange rate fees are also paid for every transaction. This ranges from 1.5% to 3% of the transfer amount and is dependent on the amount transferred.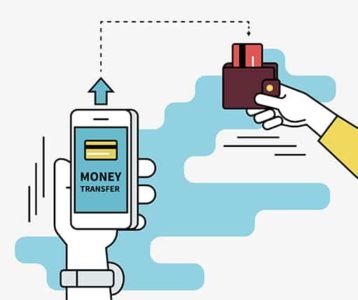 WorldRemit has gained popularity for being a reliable and trustworthy international payment transfer service. The app is compatible with Android and iOS devices but not Windows or macOS. However, the payment platform can still be accessed on the web with Windows and Mac devices. This payment service is also compatible with banks around the world, which makes receiving funds from banks easy.
WorldRemit uses a secure encryption system regulated for user transactions. A biometric system and a multi-factor system for authentication of accounts also ensure that users' transactions are safe and secure. This platform also ensures that users verify local accounts before being registered on the platform. This complies with U.K. government regulations to prevent fraud.
WorldRemit has been criticized heavily by some users for incomplete and untraceable transactions. Customers also complain of poor customer service and slow resolution of issues.
In summary, WorldRemit is a popular payment service provider worldwide and boasts of a variety of currencies. The platform is packed with many features, albeit with a few downsides.
---
How Secure are Money Transfer and Payment Apps?
M
oney transfer and payment apps provide several security features, such as encryption, multi-factor authentication and privacy controls. Still, money transfer apps are generally secure but not foolproof, and making a mistake could cause a user to lose money. To ensure the safety of customers' money, most mobile payment apps use an encryption technology called tokenization. This replaces the card data of customers with a token number so that users' data never has to be exposed. Also, most money transfer apps use two-factor authentication (2FA) and include payment notifications so that users are notified when things go wrong.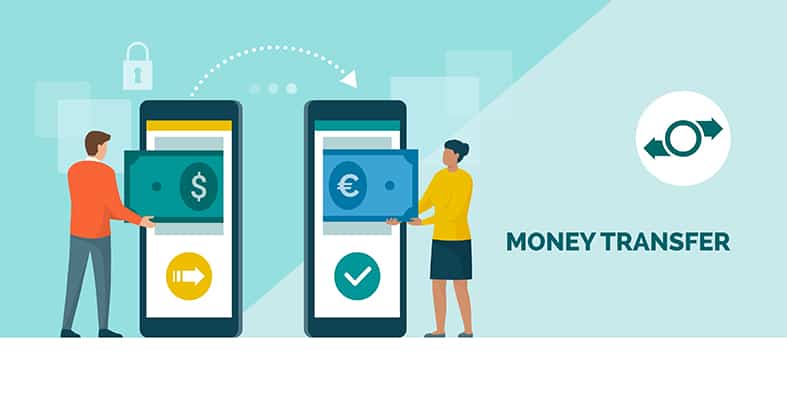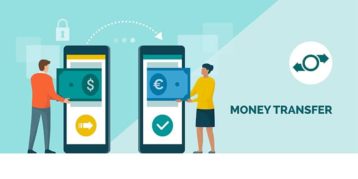 Despite all these measures, there are still some security issues with money transfer and payment apps. The risks of using mobile payment apps include the use of insecure public WiFi networks, fake connections, phishing scams, data breaches, lost or stolen devices and human error. There's also the issue of weak passwords that can easily be cracked by hackers and cybercriminals. There's also the problem of phishing scams, lost or stolen devices and human error. Money transfer apps are also vulnerable to cyberattacks, which could result from the sheer variety of mobile devices available on the market. People in developing countries often use outdated and older versions of devices, which are less secure and can pose a risk to the users. Also, users without anti-malware features stand the risk of being attacked by cybercriminals who may use malicious clone apps. Furthermore, user habits could also pose a problem and expose users to attacks. Some users prioritize convenience and fail to provide adequate security by using biometric confirmation or a PIN.
How to Transfer Money Securely by Using a Money Transfer App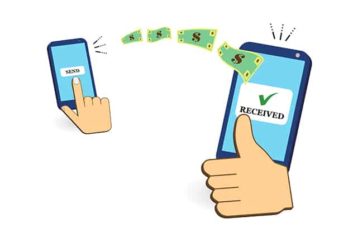 Whether money is being transferred or received via PayPal, Apple Pay, Chime or Venmo, the safety and security of the process are of utmost importance. Fortunately, these platforms create a means to transfer or receive funds securely.
To transfer money securely to PayPal, users will have to click on the "Send & receive" button on the right menu bar of the screen. After this, the name, email address and mobile number of the person receiving the funds are inserted, along with the amount. Next, the method of payment is indicated, either through a linked account or a credit card. A confirmation of the amount, the recipient's name and the payment method are then shown on the screen. By clicking on "send payment now," the funds are transferred into the recipient's PayPal account.
The process is nearly the same to transfer money to Apple Pay. By clicking the Apple Pay button, the user is prompted to click on the plus or minus sign to select an amount to send. A customized message can go along with the money. After this, the user can click the send button to transfer the funds.
The process is also simple and safe with Chime. Users need only to log in to the app, enter a username and password, and go ahead with the transfer. Transferring funds with Venmo is also safe and secure. The platform uses an API (application programming interface) to process transactions between senders and recipients. There are also encryption protocols to ensure that financial and personal data is protected. Like the others, users need only to log into the app, input the amount to transfer and hit the send option.
How Much Money Can You Transfer with a Money Transfer App?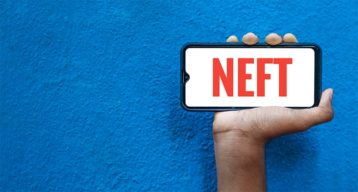 NEFT (National Electronic Fund Transfer), a simple and popular form of transferring funds from one bank to another, says there is no limit to the amount of money that can be sent. However, a bank may set a limit. That said, the Federal Reserve Board Registration stipulates that money market and savings accounts can only make a maximum of six transfers in a month.
While U.S. Bank varies depending on the account history of the user, the transfer limit is usually about $2,500 per day. Capital One, on the other hand, has a transfer limit of $10,000 per day or $25 000 per month. Also, PNC Bank has a transfer limit of $2,000 per day or $5,000 per month. Not having a limit can pose some security concerns, though. For instance, hackers who gain access to a user's account can clear all the funds on the platform. But with limits, the risk is less, even if money is stolen.
Money transfer apps also have limits on the amount that can be transferred within a period. Cash App only allows the transfer of up to $250 within seven days, while users can only receive up to $1,000 within a month. However, these limits can be increased by identity verification, which involves the provision of the user's full name, date of birth and the last four digits of the Social Security number.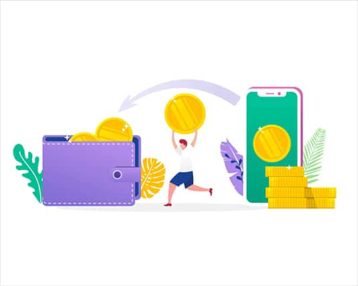 While Facebook Pay does not have a minimum transfer limit, the app only allows users to transfer about $9,999 per transfer. For PayPal, the app allows users to make up to $5,000 transfers per day and $15,000 per month for instant transfers to a card. For transfers to bank accounts, users are allowed up to $25,000 per transaction.
For Zelle, the daily and monthly limits depend on the bank used. Generally, for top banks, Zelle's daily limit is around $1,000 per day and $5,000 per month. Venmo, on the other hand, offers a daily transfer limit of $299.99 and a weekly limit of $499.99.
Furthermore, Remitly allows transfers up to $2,999 within 24 hours upon initial registration and increases to $6,000 or $10,000 when the user's identity has been confirmed. When sending money through MoneyGram, users are subjected to a transfer limit of $10,000 for each transaction; the same is applicable for monthly transfers.
Finally, WorldRemit has a transfer limit of $5,000 per day but may be lower depending on the country the sender resides in. For instance, the transfer limit for Zimbabwe is $2,000.
What are the Security Features of Money Transfer and Payment Apps?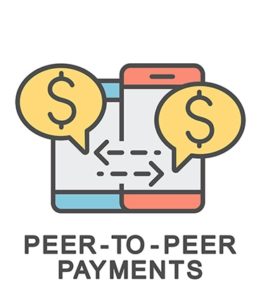 Money transfer and payment apps are usually composed of many security features to ensure the safety and security of users' funds and the app. These security features include encryption, two-factor authentication, a PIN or biometric lock, P2P transfers and more.
As for the P2P meaning, a peer-to-peer (P2P) payment system is included in apps such as Cash App, PayPal and Venmo that enables users to send money to each other from mobile devices that are already linked to a card or bank account. With a P2P payment system, bills can be split between family and friends.
Should You Use a VPN while Sending Money from an App?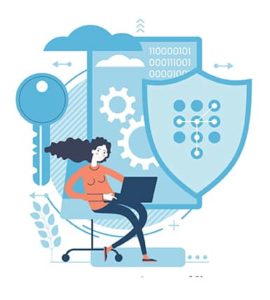 A virtual private network (VPN) encrypts users' internet traffic, disguises online activities and grants access to restricted sites, apps and services. The definition of VPN presents the opportunity for users to establish a protected network connection when a public wireless network is being used.
Yes, every user who uses money transfer apps often should install a VPN. A virtual private network will enable users to connect and protect multiple devices, enhance cybersecurity and ensure online safety, security and privacy. Besides, mobile payment transfers come with risks, some of which include cyberstalking, snooping and hacking. Since VPNs are encrypted, the service conceals users' online activities, including payment transfers, thus preventing internet service providers and cybercriminals from being aware of a user's online activities.
On the downside, though, VPNs do not provide complete anonymity, nor will privacy always be guaranteed. Besides, VPNs are considered illegal in some countries and often slow down connections. Also, using a VPN for private money transfer consumes a lot of data, and most top-quality VPNs are expensive.
Is it Possible to Send Money Internationally with an App?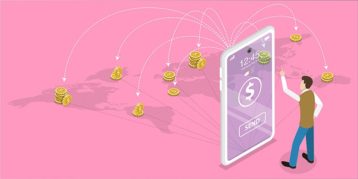 Yes, it is possible to send money internationally with a money payment app. The method of money transfer is the same as sending money locally. The sender logs into the app and provides the recipient's details, the amount to transfer and the method of payment, after which the payment is confirmed and approved, and the funds are sent out.
Note:
When money is sent internationally, the money passes through three intermediate banks before arriving at the recipient's bank, usually up to five working days. Hence, transferring money internationally takes a longer time.
While sending money abroad isn't a crime, doing so can become one, especially when done with a shady intention. Cybercriminals often use international money transfers as a means to launder money, forcing law enforcement agencies to create preventative rules and regulations. Another security concern with international money transfers is that some cross-country transfers are not well equipped to securely transfer money. Any vulnerability or loophole observed by cybercriminals can be capitalized on, causing the funds to be diverted, stolen or lost.
How Long Does it Take to Transfer Money with an App?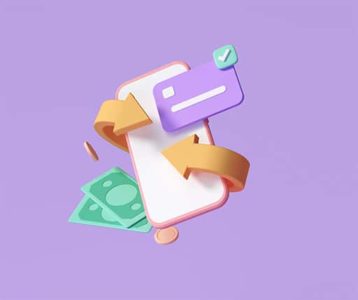 Transfers are usually done almost immediately. Once the amount, recipient information and payment method have been added, and the payment is approved by the sender, the money goes through instantly. However, some payment providers may take up to three working days to post the funds to the recipient's account.
But for international transfers, the speed can be affected by time differences between the countries. The duration and speed of transfer vary depending on where the money is being sent to. For countries such as the Philippines and Nigeria, transfers from the U.S. are usually instantaneous. But for countries like Poland and Germany, the money can take as long as one to two days to reflect on the receiver's end.