Cloud storage services are internet-based virtual storage companies that store and manage data on behalf of users. The cloud services store user's files in a data center or cloud storage server, which users can access via the internet. Cloud storage services simplify this to store data in a virtual environment that can be accessed from user's devices anytime and anywhere.
Data is stored in whatever form is necessary to the user or organization, but selecting the best channel for storage is critical. Cloud storage has replaced traditional methods of data storage in the twenty-first century. Some of the benefits of using a cloud storage service are usability, efficiency, automation, cost-effectiveness, and security. In today's commercial world, every team, company or individual has to access data from wherever they are working. It's critical to rely on secure but accessible cloud storage services.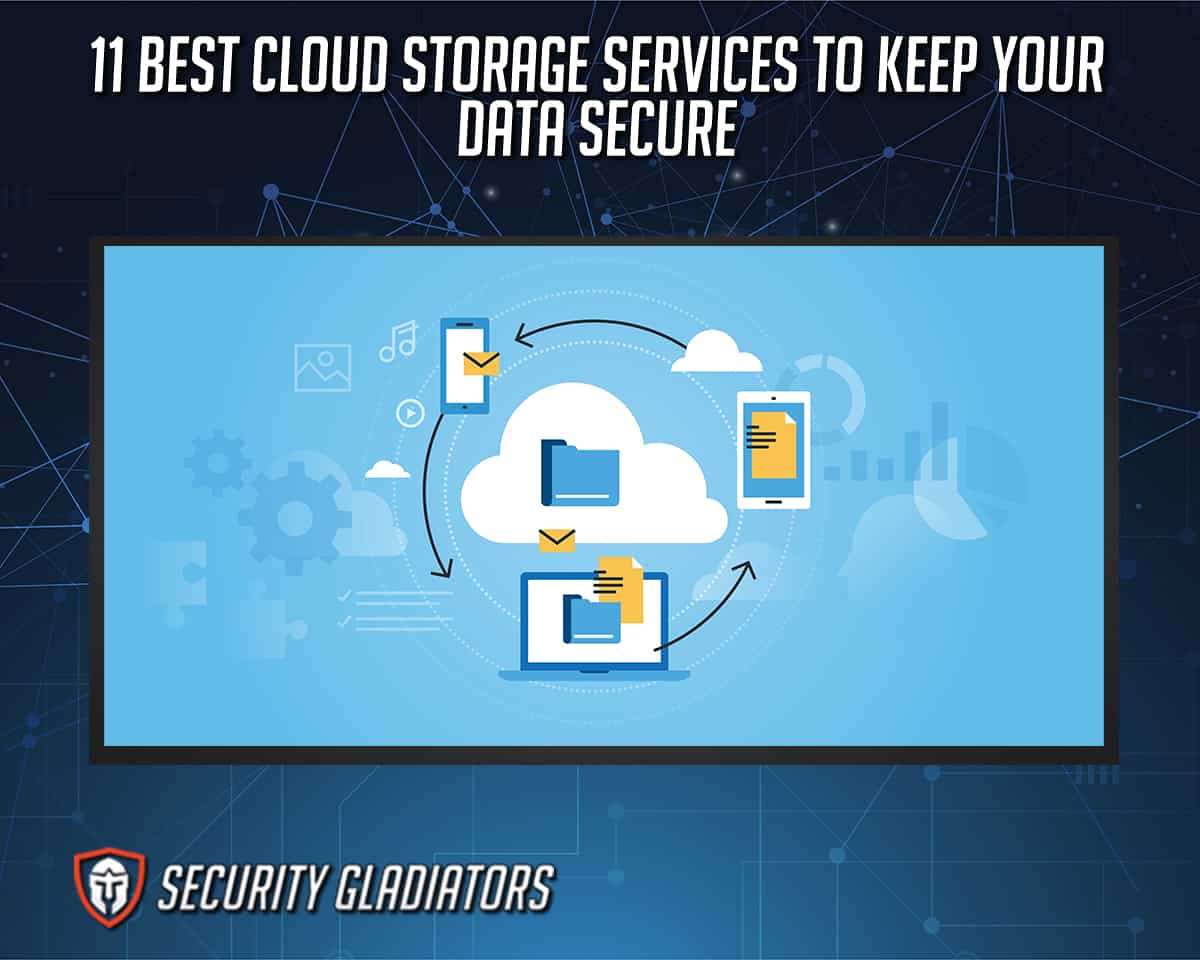 The best cloud storage services to check out are listed below.
Sync: best cloud storage for photos
NordLocker: best cloud storage for mac
IDrive: best cloud storage for personal use
pCloud: best cloud storage for music
Backblaze: best cloud storage for home
NETDepot: best cloud storage for business
Google Drive: best cloud storage for android
Zoolz: best cloud storage for backup
Microsoft OneDrive: best cloud storage for ios
IceDrive: best cloud storage for videos
MEGA: best cloud storage for sharing
1. Sync
Sync is a safe, secure, integrated cloud storage platform for file and document collaboration. This service places a high priority on security and offers the best unlimited cloud storage on this list. For the free edition, the storage space starts at 5GB. In addition, depending on the payment plan chosen, users might acquire more storage capacity. Sync features the ability to send files to anyone, Windows, Mac, iOS and Android support, unlimited data transfer for all plans, synchronization of up to five devices, real-time file backup, and two-factor authentication and extra storage space.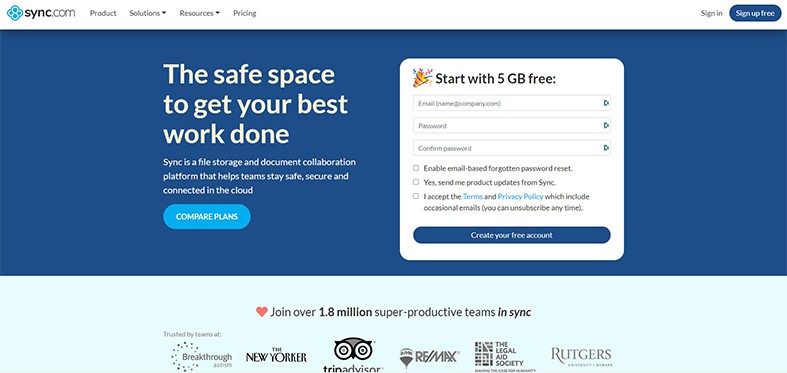 The paid features of Sync include unlimited storage, customer branding, phone assistance, administrator accounts, account managers, increased number of users, end-to-end encryption, file history and recovery, offline access, and notifications. With Sync's end-to-end encryption, user's files are safe. TLS/SSL tunnels are security features of Sync, which protect files as they move from a user's device to the cloud and other users. For whatever reason, the Sync service does not have access to user's files or data. Some functions such as access notification, access request, and download restriction provide an additional layer of protection for users. Sync complies with all privacy laws in the United States, Canada, the United Kingdom, and the European Union. Users can share the link with anyone without fear of their data compromise.
Any cloud storage device must have high-end security. For all of the plans, Sync offers excellent security and end-to-end encryption. Also, users' encryption keys are not accessible to Sync. Sync is a solid cloud storage option that is reliable because of these crucial capabilities.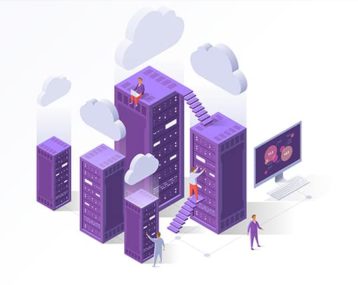 User's information is technically in Canada as the Sync data centers are in Toronto, Ontario, and Scarborough (Ontario, Canada). Some of the advantages of Sync are Easy file restoration, excellent solutions for corporations, easy file and folder sharing, great security, full money-back guarantee, and a good privacy policy. Some key disadvantages of sync are long-term yearly contracts only, no third-party app access, limited support, slow syncing, no Linux support, slow speeds, and a flawed interface. The Sync apps are available for Android, iPhone, and iPad and allow users to access files from anywhere using their mobile devices.
Aside from the free version, Sync offers four premium options based on the amount of storage required. Individuals can choose between Solo basic and Solo professional packages, costing $8 and $20, respectively. Teams Standard and Teams Unlimited, which cost $5 to $15 per month, are included in the team package.
---
2. NordLocker
NordLocker is a cloud storage solution that makes it easy for users to encrypt crucial files on their Windows or macOS devices. NordLocker provides consumers with efficient, encrypted data storage devices. The storage space for free users starts at 3GB. Some of the features of NordLocker are drag and drop, automated data backup, access from different devices, end-to-end encryption, file Synchronization, a simple interface, file/folder sharing, device compatibility, and a zero-knowledge policy.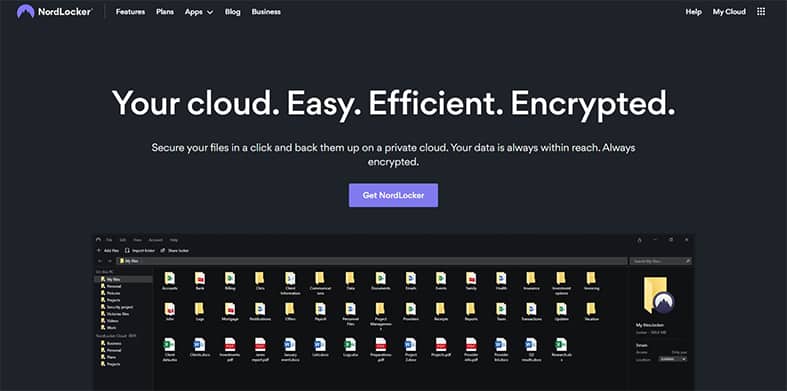 Some paid features of NordLocker are unlimited data encryption, 24/7 customer support, secure cloud synchronization, a fair pricing structure, and HIPPA and GDPR compliance, supporting Windows and Mac OS, and a 30-day money-back guarantee. NordLocker is safe and secure and safeguards user's files. To protect user's data, this storage service employs robust AES-256 encryption. No one else, not even NordLocker, can decrypt user's data since NordLocker follows a no-knowledge policy. NordLocker's headquarters are in Panama, where companies have no government obligation to snoop on their customers or preserve logs of their actions. Since the user's data has been securely encrypted on the computer, no one will decrypt the data if there is any pressure to reveal data.
The advantages of using NordLocker include:
A modern and user-friendly software
Limitless devices
A zero-knowledge policy
Ease of use
The ability to securely share encrypted files
The simplicity of installation
Crypto form of payment
Cloud locker accessibility
NordLocker has a few drawbacks, including no secure deletion of original unencrypted data, no 2FA option, the need for the NordLocker software for file sharing, and only 3GB of storage for the free edition. The location of NordLocker's servers is completely cloud based.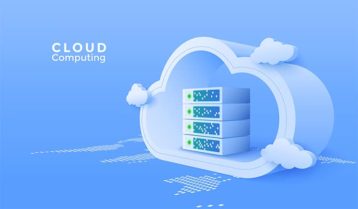 NordLocker is a safe and dependable system. Users' data is protected with the highly powerful AES-256 encryption. Furthermore, only the users know the Master Password for the NordLocker installation; no one else, including Nordlocker, can decode the password. NordLocker held a hacking challenge called the "NordLocker Bounty campaign" in April 2020 to establish its reliability to users. The contest only needed someone to download an encrypted locker from NordLocker and successfully breach into it to win the $10,000 contest prize. No one was able to break into an encrypted locker after more than 600 attempts.
NordLocker features an app that helps consumers get the most out of the program. NordLocker offers monthly subscriptions and a yearly discount. The monthly plan is $7.99, while the annual plan is $3.99 per month. Both pricing options include 500GB of storage.
---
3. IDrive
IDrive is a low-cost cloud storage device that lets customers protect their data by performing regular online backups. This program allows you to back up an infinite number of PCs, Macs, iPhones, iPads, and Android devices to a single account. IDrive also can back up external hard drives. The storage capacity of the free version is 5GB. Multiple device backup, IDrive express, continuous data protection, security, privacy, and online file sync are all features of IDrive.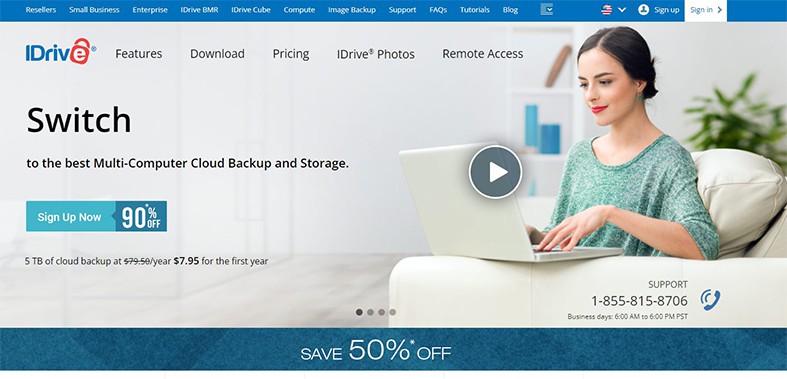 The paid features of IDrive are Snapshots and versioning, managing systems, computer backup, security and privacy, and limitless backup of PCs, Macs, iPhones, iPads, and Android devices into a single account. While transmitting and storing data and devices in the cloud, iDrive uses standard 256-bit AES encryption. Users can also create a private encryption key for free to better secure data. According to IDrive's privacy policy, the cloud storage provider takes reasonable steps to secure personal data in its control from loss, abuse, and unauthorized access.
When it comes to determining the reliability of cloud storage, some factors are critical. Most, if not all, of these functionalities are available on IDrive. IDrive is one of the most secure cloud backup services available, with a reasonable price tag. The security of IDrive is concentrated on the users. IDrive also uses zero-knowledge cloud backup mechanisms, allowing users to create a private key for encryption. IDrive's servers do not hold users' private encryption keys.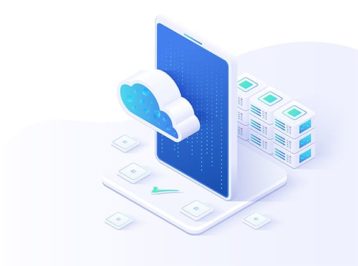 IDrive is a privately owned firm situated in Calabasas, California, specializing in cloud storage. The IDrive apps and data are protected in some top-tier data centers worldwide. The data centers provide the physical infrastructure required to keep the servers working 24 hours a day, seven days a week. IDrive's advantages include speed and capacity, ease of use, unlimited devices, a great mobile app, and a free edition. IDrive has some drawbacks though, including no short-term subscriptions, limited storage, the ability to be slow at times, and unclear pricing.
The IDrive app is available for Windows, macOS, Android, and iOS. Users can back up files from their mobile device and manage synchronized files using IDrive's mobile apps for Android and iOS. IDrive has a free version with 5GB of storage for users. IDrive are currently running a sale on the paid versions of the software, IDrive personal costs $59.52 for the first year, IDrive team costs $74.62, and IDrive business also costs $74.62 for the first year. The normal prices are $79.50, $99.50, and $99.50 for each version respectively. IDrive business has extra features like priority customer support, single sign-on, unlimited users, and server backup. However, it comes with only 250Gb of storage, compared to the 5TB of storage on the IDrive team account. IDrive business users can get up to 5TB of storage by paying extra though.
---
4. pCloud Cloud Storage
pCloud is one of the most popular cloud storage services available. This service provides a variety of cost-effective storage options and a substantial quantity of free cloud storage. The storage space for the free version is 10GB. The features of pCloud are link sharing, access from any device, TLS/SSL encryption, music player, and file requesting.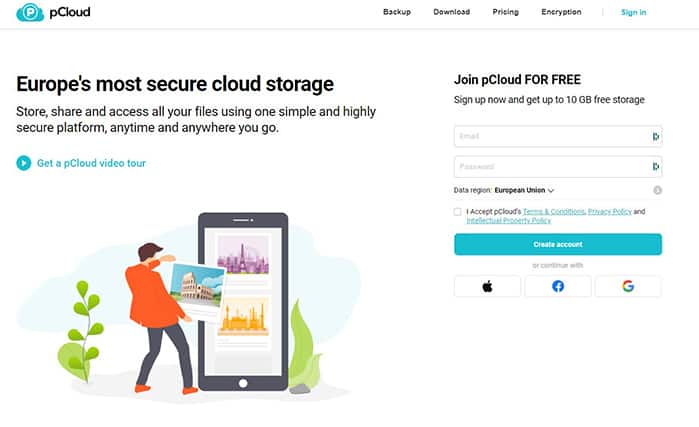 The paid features of pCloud are shared link branding, file management, backups from Dropbox, Facebook, OneDrive, Google Drive, and Google Photos, built-in media and usability, collaboration, security, automated synchronization across numerous devices, and extra layer encryption. Every device is compatible with this cloud storage tool, making it easy to access files from any device. The ability to reverse files to previous versions is one of pCLoud's most notable features.
All pCloud plans include standard 256-bit encryption and TLS/SSL tunnel security to protect files. pCloud also allows users to save five copies of each file on separate servers. Users can also pay a fee to upgrade to unbreakable military-grade encryption. For a genuinely secure cloud storage solution, this extra layer of security incorporates client-side encryption and zero-knowledge privacy.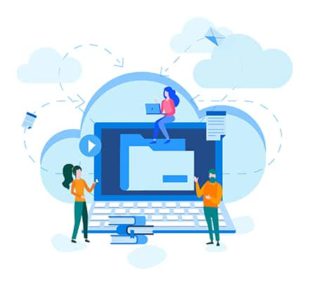 The corporation is based in Switzerland, a country with strict privacy rules. Because of the company's location, pCloud users can benefit from some of the world's most significant cloud privacy legislation. However, consumers should consider pCloud's server location. The servers for pCloud are located in the United States and Luxembourg. The United States is a member of the Five Eyes Alliance, a group of five governments with authority to access user data as they see fit. Because the servers are located in two places, consumers can request to relocate their files to Luxembourg, where they will be safer. Moving files from one server location to another, on the other hand, incurs additional costs.
pCloud uses zero-knowledge encryption to protect users' files. As a GDPR-compliant, pCloud employs a second layer of protection in the form of 2-factor authentication. This implies that every time a user logs in, pCloud verifies the user identification. Therefore, pCloud demonstrates as a reliable cloud storage platform.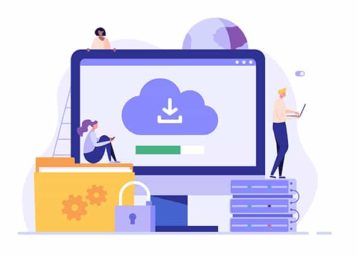 The advantages of using pCloud include collaboration, easy access, user-friendly mobile apps, file versioning, local encryption, a free version with extensive storage, real-time file management, media support, security, simplicity, and affordability. Some of the disadvantages of using pCloud are limited capabilities for free users and an additional subscription for pCloud crypto and Extended File History (EFH).
The desktop application of pCloud supports Windows, Linux, and macOS. pCloud also has an app for iPhone, iPad, Mac, Windows, and Linux. pCloud provides the best free version, which is valid for life. However, if users run out of storage space, paid versions are available, with users selecting their desired plan. Individual plans, pCloud for family, pCloud business, and additional add-on services like link trafficking are all available in the paid edition of pCloud. There are two plans to choose from: 500 GB for $49.999 per year and 2 TB for $99.99 per year for personal use. Users can also purchase a lifetime package for $175 or $350, including 500 GB or 2 TB of storage.
---
5. Backblaze
Backblaze is one of the best cloud storage services available, offering users simple, economical, and limitless storage. Backblaze allows users to backup an infinite amount of data from a computer, with no limits on file type or size. Some of the advantages of this cloud storage platform are scheduled and automated backups, unlimited storage, continuous backup, hard drive restoration, full-disk backups, version saving, and limitless file kinds and sizes.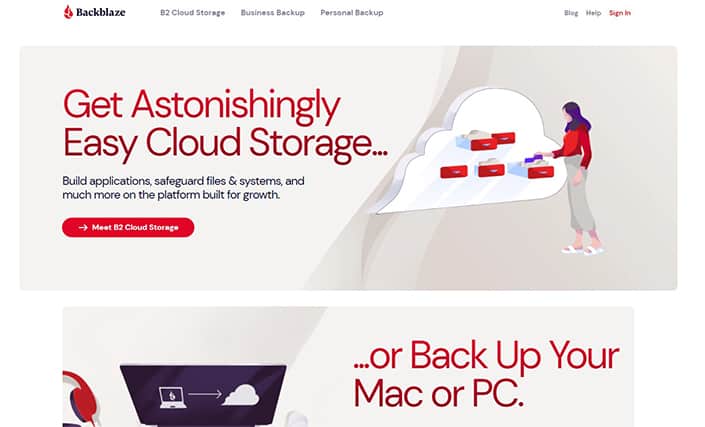 In conjunction with the features mentioned above, some paid features are access to files through online, mobile, or mail, off-site backup, unlimited retention, and encrypting. By pre-paying for one or two years at the subscription time, users can save a lot of money on Backblaze's service. Before committing to a monthly or yearly service, users can experience a free version with unlimited backups for 15 days. Backblaze has excellent security in both its network and physical data facilities. The tool encrypts user's data during storage and transfers via AES 128-bit encryption. Backblaze also uses SSL to encrypt files during data transfer to the cloud.
Note:
However, because AES 128-bit encryption is not as strong as AES 256-bit encryption, users may need to add an extra layer of security. Nonetheless, the security procedures ensure that the data of users is not intercepted while it travels through the internet. So, relying completely on Backblaze can be risky for confidential data.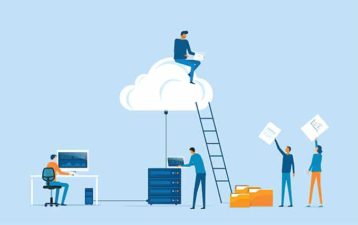 Backblaze operates four data centers, three of which are located in the United States and one in Europe. Two data centers in the United States are located in Northern California, nearby Sacramento, and Phoenix, Arizona. Backblaze's data center in Amsterdam, the Netherlands, in the European Union. The account's region, which is chosen when the account is created, determines the location of the data center used to store the user's data.
Some of the advantages of using Backblaze cloud storage are unlimited storage, private encryption keys, support for two-factor authentication, ability to back up by mailed drive, file management, good customer care, decent discount offers, and ease of use. Backblaze has drawbacks though, including being limited to only one device per account, limited capabilities, delayed restoration, and no folder synchronization.
Backblaze is available for Mac and Windows PCs, and there is an app for Android and iOS devices. In comparison to other online backup services, Backblaze is affordable. A $7 monthly subscription is available. Backblaze also has a $70 annual fee and unlimited cloud backup storage for one PC. There is also a 2-year plan of $130.
---
6. NETDepot
NETdepot is another cloud storage solution that caters to different organization sizes. Because NETdepot storage solutions are lightning-fast, businesses will respond to swings in demand faster and expand their capacities. This cloud storage has a storage capacity of up to 1000 TB. Some of the features of NETDepot are constant data protection, an easy-to-use management panel, 24/7 customer service, straightforward pricing, a quick HTTPS REST API, full data encryption, and large storage.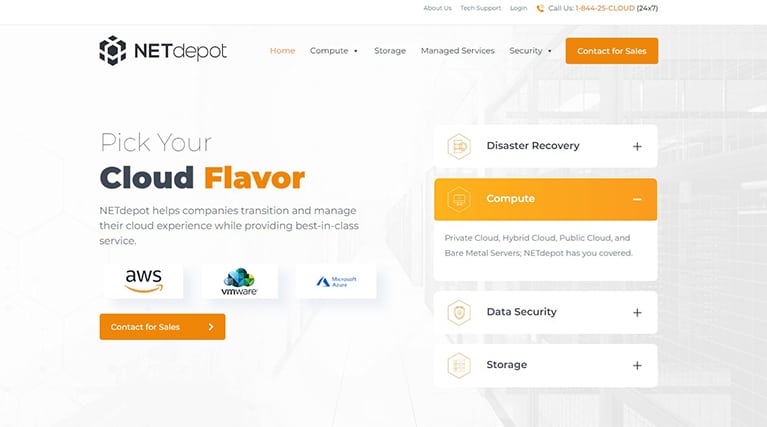 Some of the paid features of NETDepot are private cloud availability, bare metal servers, virtual private cloud services, cloud S3 storage, backups & DRaaS, and SaaS. Other features of NETDepot are SSD SAN storage, full server automation, automated redundancies, private connectivity, Secure Isolation & encryption, no hidden costs, various storage regions, and remote network port options. NETDepot offers a comprehensive set of disaster recovery services.
Note:
Because NETDepot provides customized and private cloud setup using a secured cloud storage solution. The server locations of NETDepot are Houston, TX and Atlanta, GA. NETDepot has safe S3 compatible storage that allows customers to access their data from any location via an S3 compliant interface. This service can also move data from other S3 servers without payment.
NETDepot does not offer a free version and users will need to contact NETDepot directly to find out the exact prices.
---
7. Google Drive
Google Drive is a popular cloud storage service. Photos, documents, drawings, recordings, and videos, among other things, can be saved by users. Users must first sign up for a Google account before using Google Drive. Google Drive's free edition has 15 GB of storage. Some of the features of Google Drive are team collaboration, file sharing, powerful searching, drag-and-drop uploads, a mobile app to scan directly to the drive, starred folders and files, and add-ons.

Individuals who upgrade to the paid version of Google Drive will become members of Google One. The Google One comes with a slew of new features. Membership benefits, increased storage capacity, the ability to include family members, and access to Google experts are just a few of the paid features. Google Drive is generally safe, as Google encrypts user's files as they are sent and stored. Google Drive encrypts files in transit with 256-bit SSL/TLS and files in storage with 128-bit AES keys.
Google provides server-side encryption and client-side encryption, which means both Google and users are involved in the encryption process. This kind of encryption makes Google Drive a reliable cloud storage platform. Users can also employ encrypting software to make their Google Drive files more secure. Eemshaven and Groningen in the Netherlands and Mons in Belgium are the largest recognized Google server centers in Europe.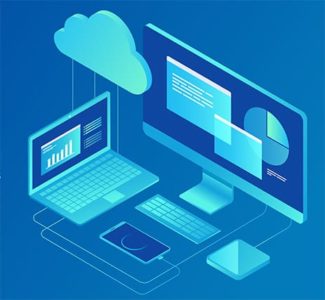 Google places a high value on privacy and security, ensuring that data centers are secured with multiple levels of security to prevent unwanted access to user's information. Secure perimeter defensive systems, extensive camera coverage, biometric verification, and a 24-hour guard team are all employed by Google. This well-known cloud storage provider also uses sophisticated disaster recovery procedures. Users can rely On Google Drive storage measures because of these safeguards.
In general, Google Drive is safe and secure, protecting users from ransomware and other cyber threats. Google Drive automatically uploads and stores users' files in Google's secure data centers. Although, in the past, Google Drive has been exposed to security attacks. On the other hand, users' files are encrypted from end to end and between clients, preventing Google or anyone from decrypting them.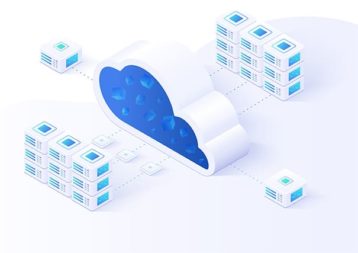 The advantages of using Google Drive cloud storage are 15GB of free storage space, outstanding productivity-suite collaboration, various third-party connectors, cross-platform apps, support for multiple devices, SSL encryption, quick access, offline working, and trackable changes to documents. Privacy problems, no password security for shared files, the need for an internet connection, file size limits, and download and upload speeds are all negatives of utilizing Google Drive.
Both iOS and Android users can use the Google Drive mobile app. Users can access their files from anywhere with the aid of the mobile app. Users can view, download, upload, and remove files from their mobile device using the app. Google Drive also has a Windows and Mac app. Google One, the paid version of Google Drive, starts at $1.99 per month for 100GB of storage; a 200GB plan costs $2.99 per month, and the $9.99 per month Google One plan doubles the limit to 2TB. Monthly fees for 10TB are $49.99 and finally for a cost of $149.99 per month, users can access up to 30TB of storage. All of these pricing levels allow customers to share storage with their families.
---
8. Zoolz
Zoolz cloud storage is one of the most cost-effective storage options available. Zoolz is an easy-to-use cloud storage service ideal for people who need a lot of space. Although the storage is based on user's demands, Zoolz's massive storage feature makes it more appropriate for enterprises. The user experience is simple, allowing for speedy backup and access to large amounts of data. Users can have access to up to 100TB of storage. Zoolz offers safe payment, a 30-day money-back guarantee, scheduled backups, military-grade AES-256 encryption, AWS advanced technology partners, GDPR universal compliance, and an inexpensive backup.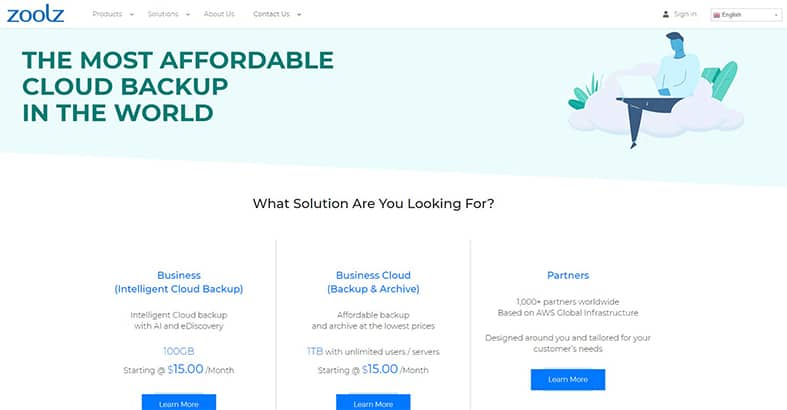 Lightweight client, three levels of deduplication (machine, company, and worldwide), pause/resume backups, multiple admin support systems, mobile apps, a bandwidth use meter, and Windows integration are some of Zoolz's other features. Zoolz cloud backup has a high level of security. Although there is no option to implement two-factor authentication, customer's data is protected against virtual attacks using private AES 256-bit encryption and SSL.
Zoolz is reliable and easy to use. The software's reliability is dependent on the AWS infrastructure the software employs. Zoolz also encrypts user data in storage and transfers with 256 AES encryption. Users can rely on this cloud storage solution even without the two-factor authentication.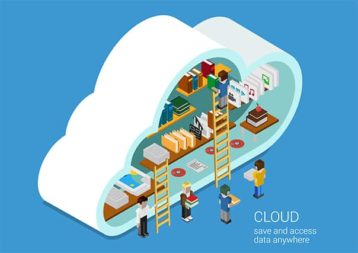 Zoolz uses fortified data centers and robust on-site security to secure user's data from physical threats. Zoolz's server locations are North America (the US and international customers), the United Kingdom, Australia, New Zealand, and Tokyo. Zoolz has a fantastic backup mechanism for customer's files, which consumers need to consider. Also, to ensure that all user's files are safe from system crashes or disasters, files are constantly saved on various devices across multiple sites.
Zoolz offers top-notch desktop and web apps, fast performance, effective sharing options, hybrid backup, Amazon Web Service technology, and unlimited external drives as benefits. The downsides of adopting Zoolz include limited versioning options for home usage, difficulty understanding for non-tech savvy users, and unclear pricing plans.
Zoolz Cloud Backup does not have any mobile apps and can only be accessed via the web interface or from a desktop device. Zoolz BigMIND, on the other hand, has Android and iOS apps. These apps allow users to back up phone files as well. Users can pay for Zoolz cloud backup on a monthly or yearly basis. 1TB costs $9.99 per month, 2TB costs $19.99 per month, and 5TB costs $49.99 per month.
---
9. Microsoft OneDrive
OneDrive is Windows 10 and Office 365's default online storage and synchronization service. Users can save images and files to Microsoft OneDrive and then view them from any device, anywhere. The free edition of OneDrive has a storage capacity of 5GB. OneDrive includes accessibility, sharing and collaboration, mobile apps, web-based access, search and discovery, and expandable storage.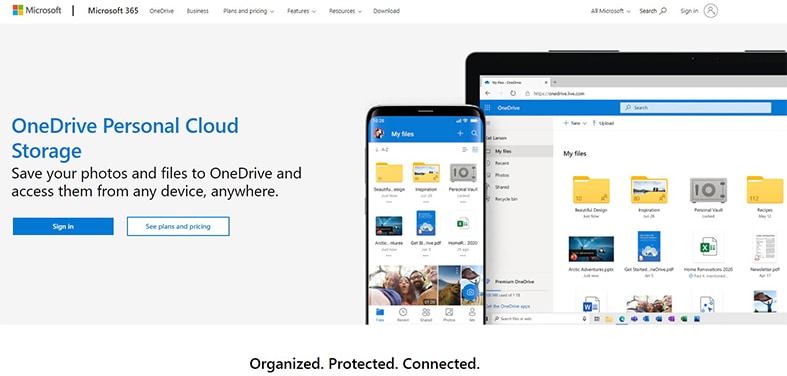 Some of the paid features of OneDrive are unlimited file access, file rendering from anywhere for collaboration, the managerial platform for files, sharable content along with all teams, customizable sync interaction (for admin), and safely storing files and information. Because OneDrive doesn't utilize zero-knowledge encryption, it could hypothetically unlock and read user's data without their permission. OneDrive comes with a personal vault, AES 256-bit encryption, and Office 365. OneDrive's servers are spread across the globe in over 30 different locations. Some locations of OneDrive servers include Chicago, Des Moines, Quincy, and San Antonio in the United States.
OneDrive is a reliable cloud storage service. For Microsoft products users, OneDrive is an excellent choice. Although, because the software lacks zero-knowledge encryption, OneDrive may fall short of expectations in terms of privacy. Azure also backs Onedrive to protect against data loss.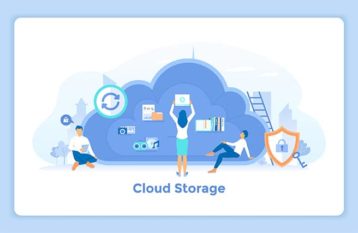 OneDrive has an excellent interface, apps for Android, iOS, Mac, and Windows, integrated with Windows 10 and Office 365. This cloud storage tool also has document management, 1TB of storage, easy collaboration, and support for various devices. The absence of advanced functionality in Microsoft OneDrive is a limitation.
For home and business use, OneDrive has multiple pricing options. The prices for home use are $1.99 per month, $59.99 per year, and $79.99 per year for 100GB, 1TB and 6Tb, respectively. The monthly fees for business users range from $5 to $12.50 per user.
---
10. IceDrive
IceDrive's unique disk mounting software makes cloud storage easy for users. IceDrive allows users to manage, update, and access their cloud storage without consuming any space. Users can get 10GB of free storage with the free version. IceDrive offers a mobile application, a fantastic website interface, excellent encryption, client-side encryption, zero-knowledge encryption, and a free access option.
IceDrive's paid features include a modern and stylish interface, fast upload and download speeds, improved security and privacy, and affordable pricing. IceDrive uses intelligent cache control to enable speed and near-instant sync speeds from one device to others. All of the apps have a built-in media player that allows users to watch videos, listen to music, and preview documents of nearly any sort without downloading the files to their local device.
The most appealing aspect of IceDrive is the latest world-class security provided at no additional cost. On every plan, this cloud storage service uses TwoFish encryption with 16-character keys, making it the only cloud storage provider on the market that offers such security.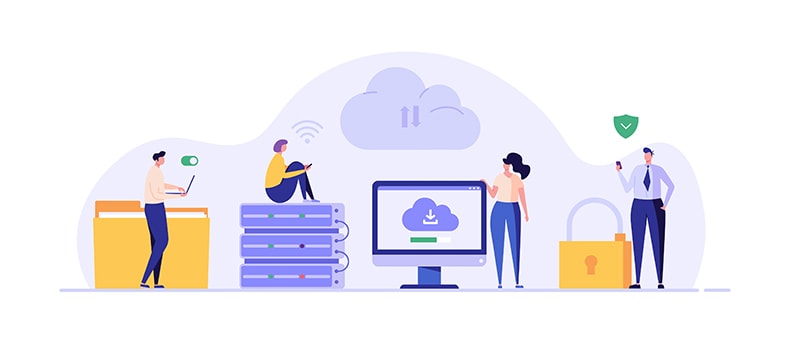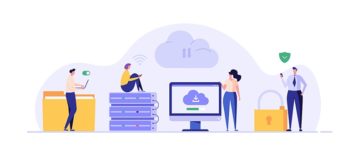 Apart from client-side encryption, IceDrive also offers a no-knowledge solution, which means that the IceDrive company can not access user's files. Users can additionally secure shared files with an extra degree of security. This additional layer of protection will limit file access and secure data. Because Icedrive is situated in the United Kingdom, the cloud service conforms with UK privacy rules and is also GDPR compliant. IceDrive has servers in the United Kingdom, Germany, and the United States.
IceDrive provides end-to-end security and zero-knowledge encryption. These two characteristics are critical in determining a cloud storage's reliability. From the moment files are uploaded, IceDrive encrypts them. IceDrive is also reliable for storage.
IceDrive offers outstanding privacy and security, a free plan, zero-knowledge encryption, a stylish user interface, file previews, a virtual drive on the desktop, reasonable pricing, and fast speeds. The lack of a collaborative function, upload links, live assistance, and enterprise suitability are all drawbacks of using IceDrive.
The cloud software works with any operating system and includes a desktop interface for Windows, Mac OS X, and Linux. There are also Android and iOS apps available and a web interface that works well across all major browsers. IceDrive has subscription plans that range from monthly to yearly to lifetime. The three different pricing plans available are Lite $19.99 per year for 150 GB, Pro $49.99 per year for 1 TB, and Pro+ $179.99 per year for 5 TB.
---
11. MEGA
MEGA is one of the best cloud storage providers, with a user-friendly design and solid security. With dependable storage and hassle-free transfers, Mega offers new users 20GB of storage space for free. Mega has end-to-end data encryption using AES-128 and TLS, storage ranging from 15GB to 16TB, file versioning, device synchronization, 2FA support, administrative reports and analysis, and more.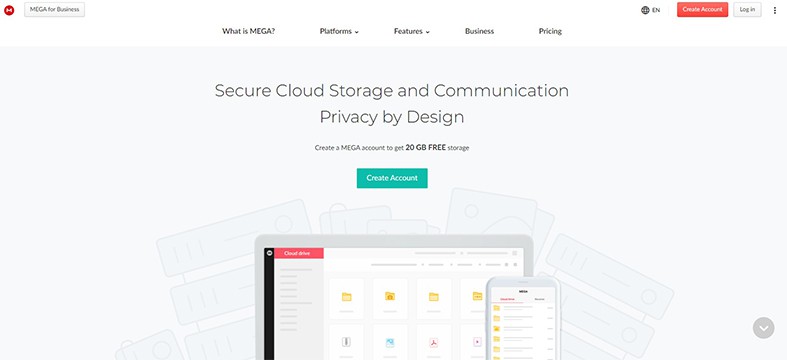 MEGA's paid features include:
Secure data storage
A generous free version
Automated backup
Simple file sharing
Zero-knowledge encryption
Link permissions
Anti-ransomware
Robust security for effective teamwork
End-to-end encryption is a standout feature of MEGA. All files uploaded to MEGA's servers are encrypted on the client-side, which means that only the user may decode the data. There is also 2FA to add an extra layer of security.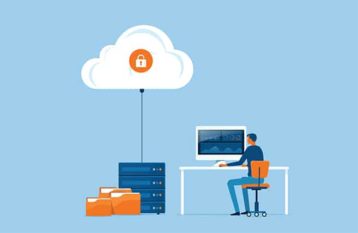 MEGA servers are located in Canada, New Zealand, and some European Union nations. As a result, MEGA must comply with the GDPR (General Data Protection Regulation). MEGA should be a trustworthy service for storing all user's personal information because client-side, end-to-end encryption guarantees file safety and privacy. The MEGA cloud service is highly secure, thanks to all of these features. The MEGA software is also reliable for cloud storage.
The advantages of using MEGA cloud storage are zero-knowledge encryption, encrypted sharing links, massive free storage, previews for media and documents, transparent source code, GDPR compliance for all users, and an excellent safety measure. The disadvantages of using MEGA cloud storage include costly subscription plan rates, collaborative functionality that needs improvement, and poor customer service.
MEGA is compatible with Windows, Mac OS X, and Linux and allows cross-platform syncing. There's also a smartphone app that allows users to upload files. Mega offers four payment options as well as a business plan. When paid in monthly installments, the pro-Lite plan costs $5.85 per month and provides 400GB of storage, the Pro I plan costs $11.71 per month with 2 TB, the Pro II plan costs $23.43 per month with 8TB, and the Pro III plan costs $35.15 per month with 16TB.
---
How does Cloud Storage work?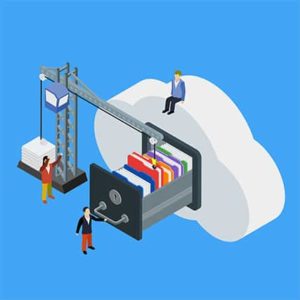 The best analogy for understanding the cloud storage definition is to consider how normal file storage works on a computer. The data is saved on the computer's hard disk or another storage medium. Cloud storage, too, is a new technique for storing files. Cloud storage works by transmitting user's files over the internet and keeping them on remote computers using data management software. Servers are the term for these remote computers.
Users can view files from anywhere and on any device using these servers, but internet connectivity and device compatibility are vital. The server can allow multiple user's data, but users can only access their files through their accounts. Cloud storage stores files continually on several servers for rigorous security measures, ensuring data retrieval in case of data loss. Files in the cloud, on the other hand, are virtual hard drives that users may access from anywhere, according to a simple cloud storage definition.
Which Files can You Store in Cloud Storage?
Cloud storage allows you to store a variety of files. As a result, specialized cloud storage for specific files has emerged. There are now different softwares for the best cloud storage for photos, music, documents, etc. However, the following is a list of files you can keep in cloud storage.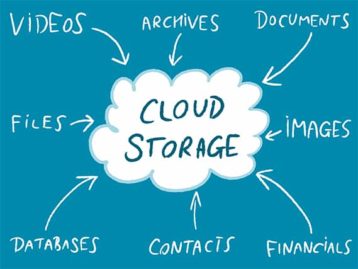 Photos
Video
Group documents
Emails
Blog posts
Plan list
Webpage hosting
Business documents
Projects
How to Use Cloud Services for Security
Cloud storage is a way to protect data against physical theft or data loss due to a corrupted hard disk. Similarly, cloud storage should provide additional protection for user's data to prevent cyber theft or data manipulation. To increase the security of cloud storage, follow the guidelines below.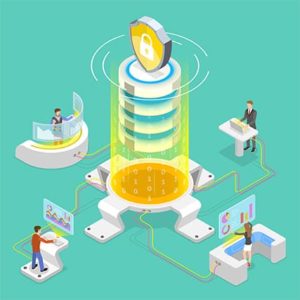 Detect intruders by monitoring end-user actions with computerized systems: Organizations can discover inconsistencies that depart from usual usage patterns by monitoring and analyzing end-user activities in real-time.
Regularly educate employees: By using social engineering techniques like phishing, impersonating websites, and social media snooping, hackers can acquire access to sensitive information by stealing employees' login credentials. Because cybersecurity has become a collective concern, every employee in an organization must be aware of the threat's prevention measures and consequences.
Make use of a reliable VPN: Using a cloud storage service does not ensure complete security, especially while using the internet. As a result, having an additional security channel for data privacy and protection is beneficial. Users can hide behind an impenetrable wall by selecting the best VPN for cloud storage. The VPN also establishes a secure tunnel between the user's device and the VPN server, encrypting it and masking the user's actual IP addresses. See this article to find the best VPN for cloud storage.
Use authentication with multiple factors (MFA): Regular usernames and passwords are sometimes inadequate to secure user accounts from cybercriminals. Stolen credentials are one of the most common ways for hackers to access user's online data and apps. Using MFA grants authorized users access to user's data.
Encrypt your data: Encrypting data before sending it to the cloud is an excellent protection procedure from malicious hackers. As an extra layer of security, turn on local encryption. This method is called zero-knowledge proof and will protect your data from internet services and admins.
What are the Security Features of Cloud Storage Services?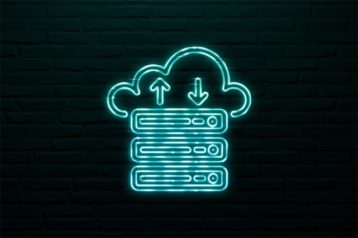 Before deciding on the best cloud storage provider for your purposes, it's critical to grasp the fundamentals of secure cloud storage for businesses and the essential factors of any cloud storage.
For instance, Apple's iCloud was hacked in September 2014. According to the news headline, the cloud had been hacked and had stolen naked pictures of 26 celebrities. The incident was caused by weaknesses in Apple's password security system, which allowed hackers to guess some users' passwords and security questions. The cloud was never actually broken into.
This is important:
Poor password security can provide fraudsters with all-access passes to users' confidential data, as hackers demonstrated with the celebrity iCloud incident. Don't use the same password across numerous platforms; mix and match letters, numbers, and symbols. Also, avoid using any passwords that are easy to guess. It is also important to get a reliable cloud storage service.
However, cloud storage services come with the following security measures.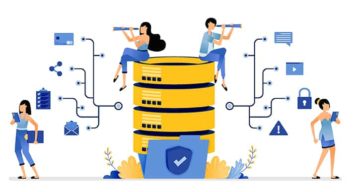 Stored data encryption: Encrypting data stored on a user's cloud infrastructure can be an excellent approach to prevent sensitive information from falling into the wrong hands. Strong encryption can reduce the risk of stolen data being exploited against users. Cloud storage must provide data encryption at rest and data encryption during transmission.
Zero-knowledge encryption: The term "zero-knowledge encryption" means that only the user knows the codes to decrypt files. Any zero-knowledge cloud storage service provides highly safe storage. Even if thieves or government agencies with a warrant gain access to customer's files, they will only see encrypted and unreadable data.
Regulations-compliant: Regulations provide a vital support system for data owners and end-users. It's critical to know which regulatory framework applies to secure cloud storage services when doing research. GDPR and PIPEDA (Personal Information Protection and Electronic Documents Act) are examples of regulations that govern the protection of user's data depending on the country.
Security functionalities: Cloud storage services are essential in businesses. These services deal with sensitive and confidential information. As a result, while selecting a cloud storage service, it is critical to choose one that offers enough security. Anti-virus software, data encryption, firewalls, and regular security audits are examples of these security measures.
Data storage sites: Data is kept in a physical location in cloud storage and then sent over the internet. Know where the cloud storage service plans to store your data while seeking a cloud provider. If the information is stored in another jurisdiction, the country's rules may have an impact on data security and privacy. Before deciding on a cloud storage provider, it's also crucial to understand the location's disaster rate.
Where Does Cloud Storage Services Store Your Data?
Cloud storage providers keep data in data centers around the world. The data is easily accessed via a web interface because it is stored on hosted servers. A chain of servers, including a master management server and several storage servers, is used for cloud storage.
Is Server Location Important in Cloud Services in terms of Security?
Yes, server location is vital in cloud services. Local data protection regulations, tax structures, access to utilities, availability of adequate networking solutions, local infrastructure, track record, and existing customers are all reasons why server location is significant in cloud storage.
Do Cloud Storage Services Provide Security for Free?
Yes, cloud storage services provide security for free. However, most of these free versions come with essential features that do not give users full access to complete safety. For instance, the characteristics of some paid versions are file archiving, remote access, open file backup, incremental backups, automatic backups, file sharing, file security, and multiple users.
What are the differences between Free and Paid Versions of Cloud Storage Services in terms of Security?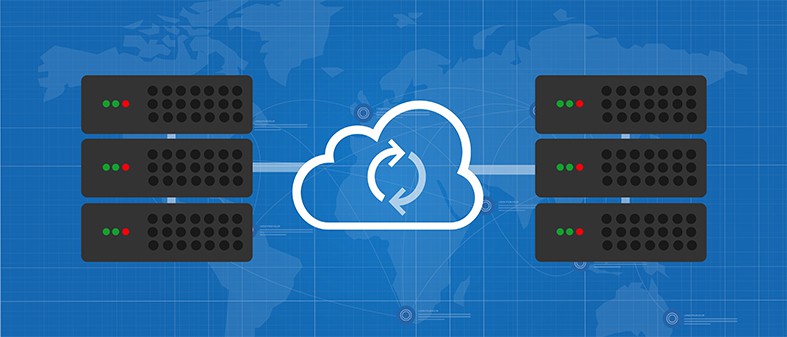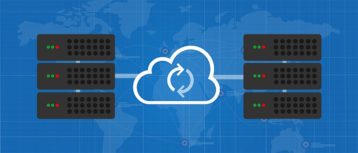 The paid versions of cloud storage services offer significant data security. Most free versions merely provide customers with backup and storage, whereas paid versions include security features such as SSL, AES-256 encryption, access to multiple devices, priority support, and two-factor authentication. The paid version has a significant advantage because users can access all of the features after purchasing. Users who are not ready to use a cloud storage service may benefit from the free version. Users will not lose money while they use some of the free versions. The disadvantages of free versions, on the other hand, are detrimental to user's files.